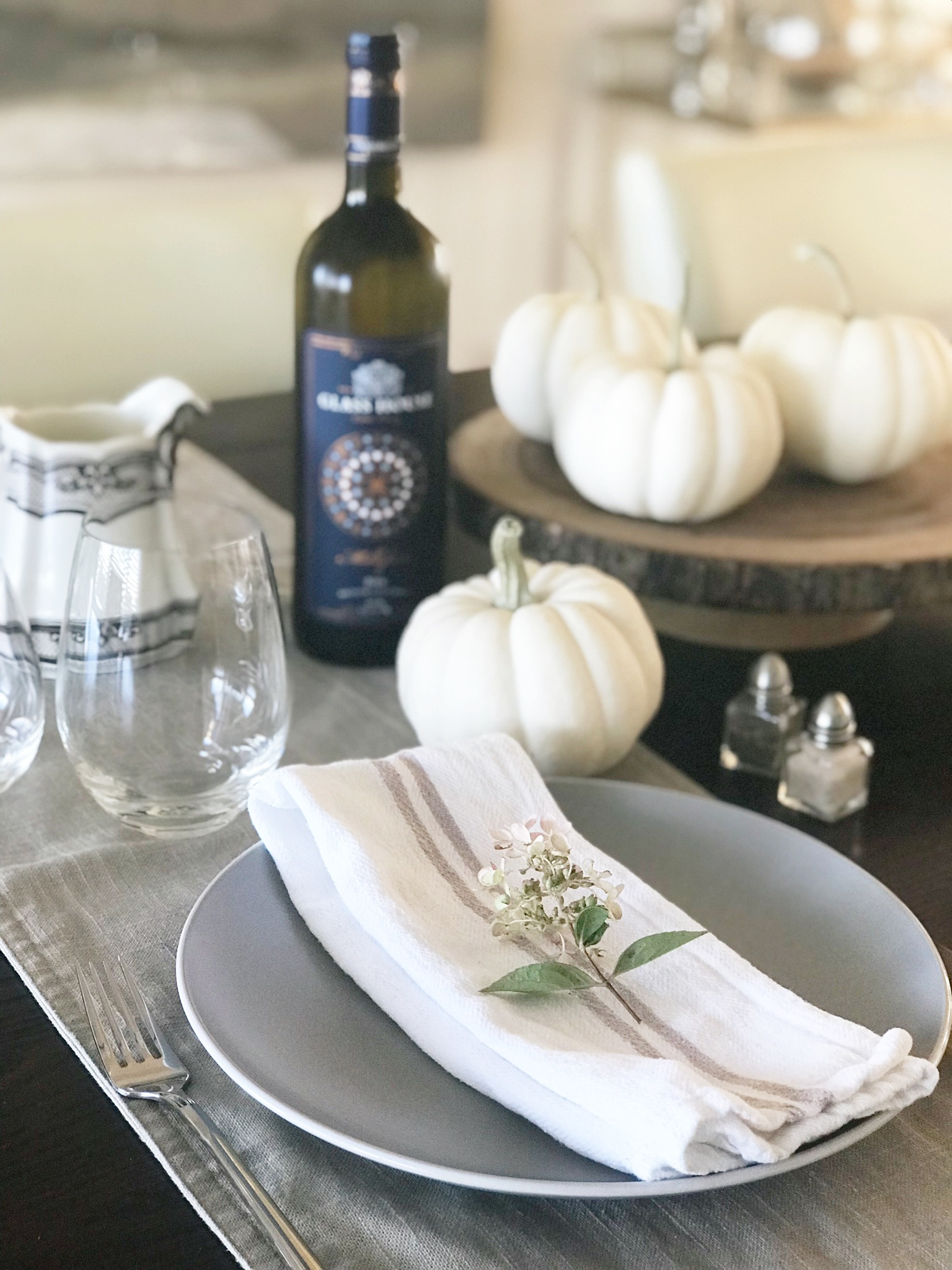 This morning I thought I'd search up "Thanksgiving" on our blog and I surprised myself with all the posts we have done!  So, I thought I'd point you back to some good ones that might take some stress out of Thanksgiving for you, or provide inspiration for new ideas.
Laurel posted ideas for decorating a Thanksgiving table on Friday.  Honestly, a few (or a lot of) white pumpkins look amazing and it doesn't get much easier than that.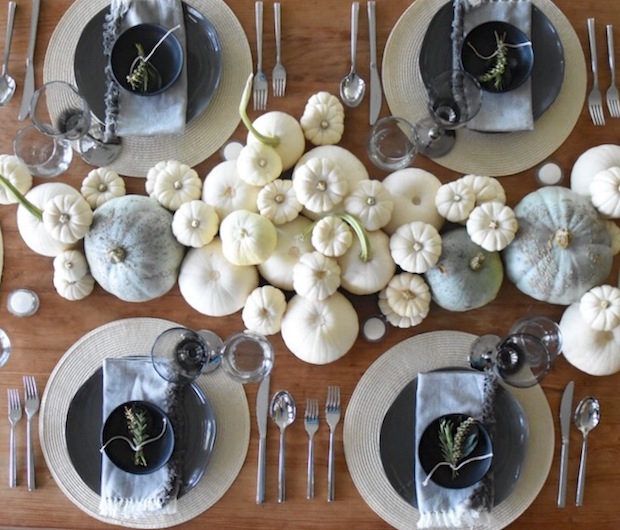 For my setting, I added a clipping of hydrangea to the napkin and I also love Laurel's idea of incorporating some herbs.  You can pretty much use any foliage from your yard!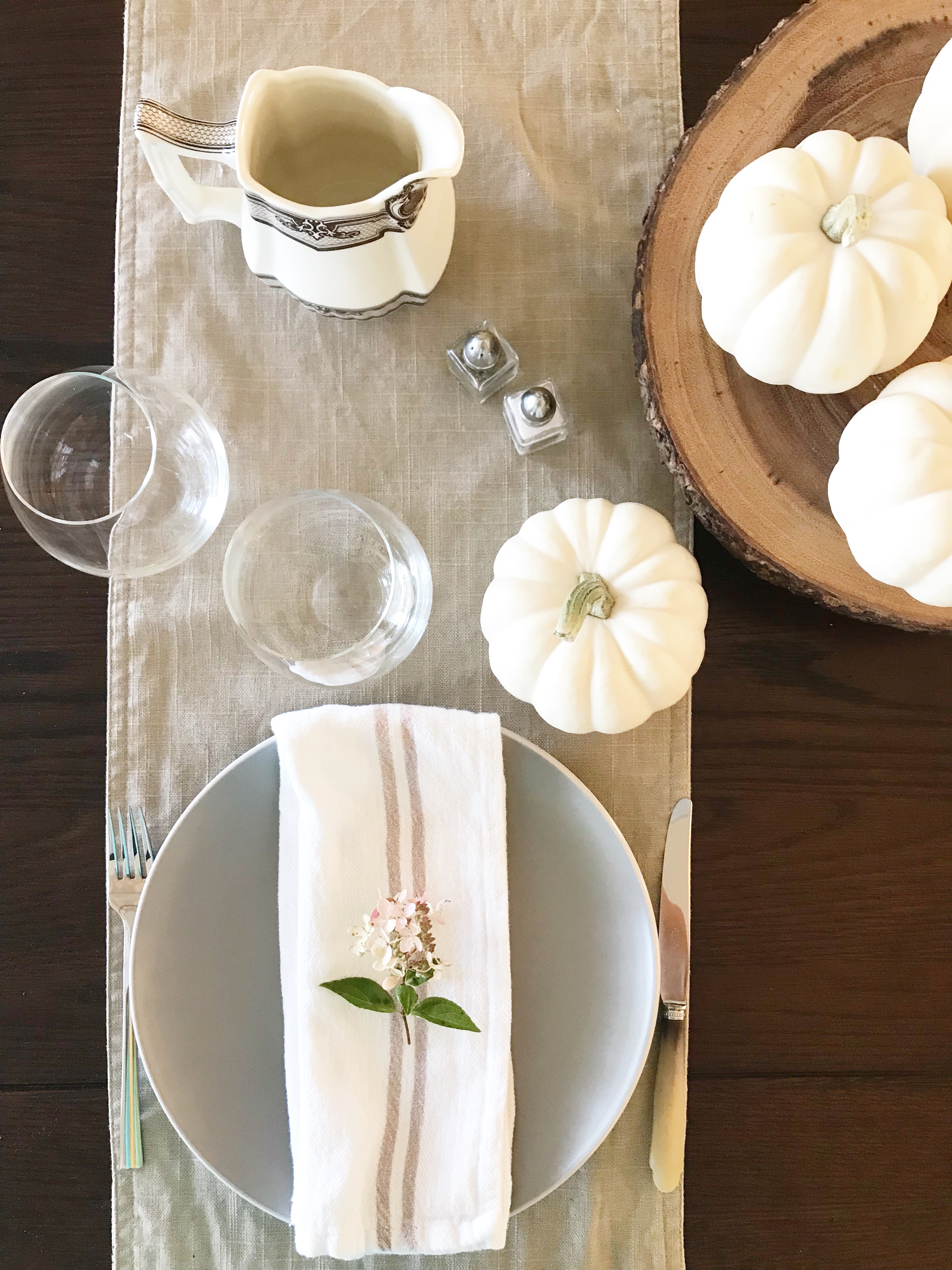 One of my favorite ideas was to include a "I am thankful for…" list at every setting that guests can fill out.  You can print them out on card stock that goes with your color scheme.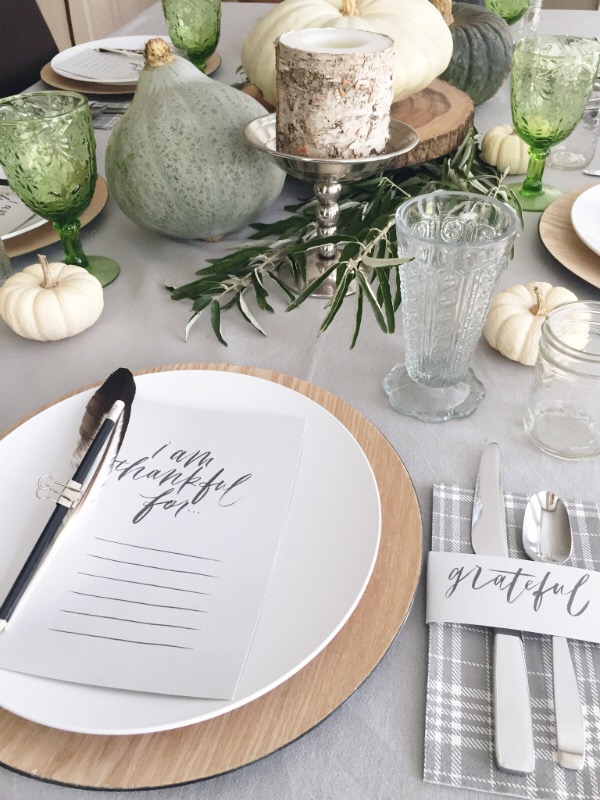 Another idea is to take your Thanksgiving dinner outside like we did here.  It's supposed to be a dry, sunny weekend here in Vancouver, so why not have one last gathering outside?  You can make it cozy with warm blankets, pillows and patio lights.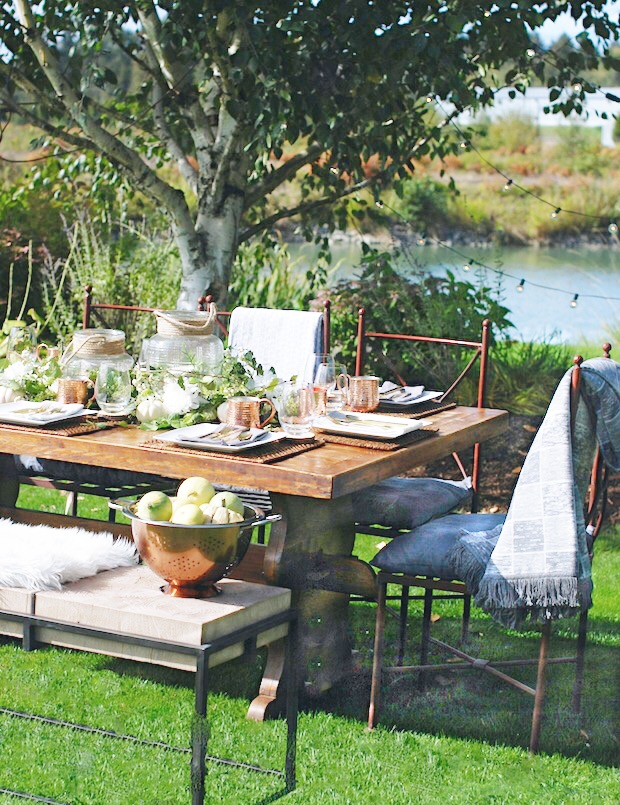 This fresh cranberry sauce is a staple at every Thanksgiving dinner.  It's nothing like the jelly stuff that comes out of a can.  You can make this in advance and keep it in your fridge.  You'll eat it by the spoonful!
One of my favorite things about Thanksgiving is stuffing…but there's never enough.  This recipe for crockpot stuffing makes a large batch and is super moist.
I love this kabocha squash side dish with sage and thyme.  I actually made it last night for dinner.  It's a nice option instead of mashed potatoes or sweet potatoes.  And you can make it the day before and reheat.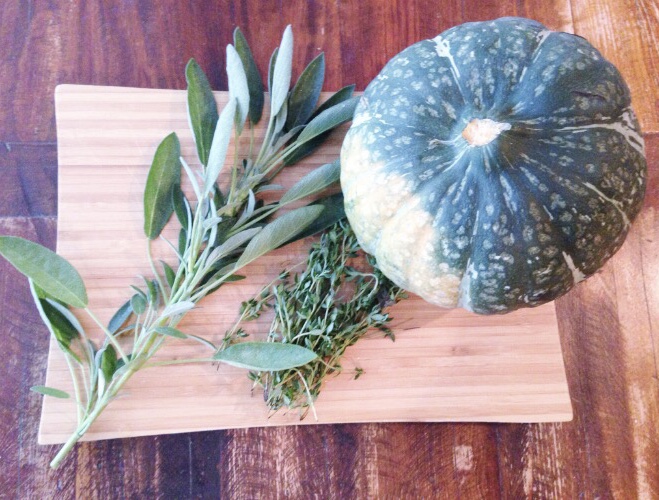 Thanksgiving dinner isn't complete without pumpkin pie.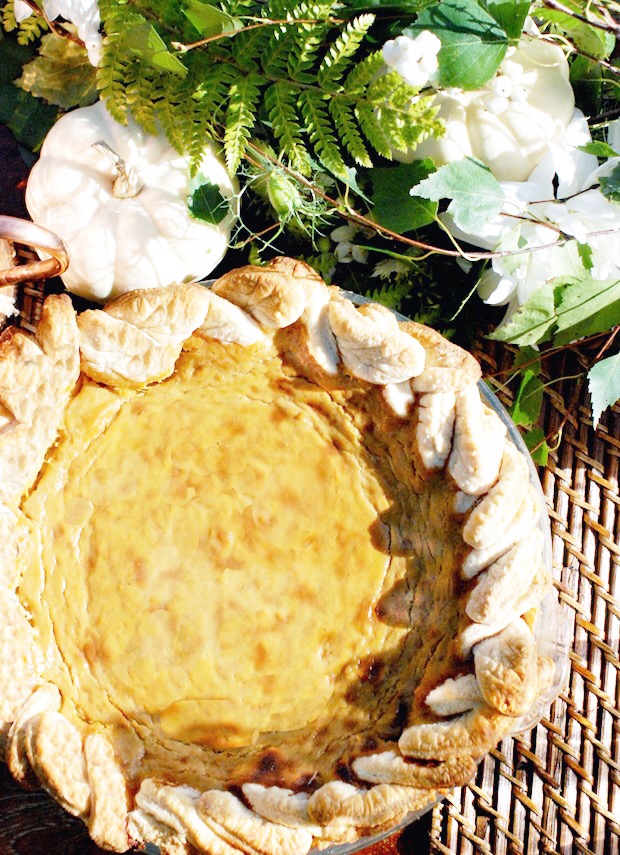 If the weather cooperates, pumpkin snickerdoodles make awesome s'mores and warm up with pumpkin chai tea lattes.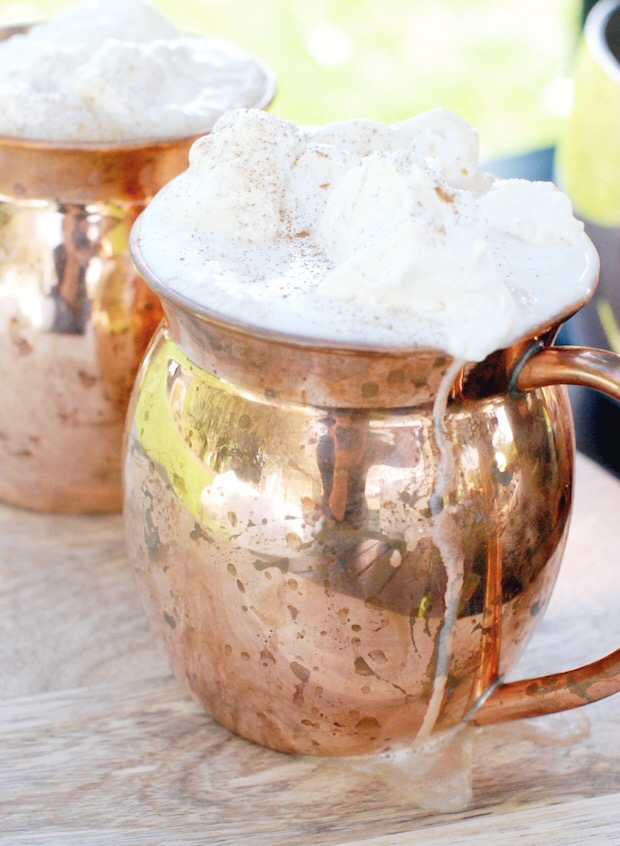 Or do something completely different like this pumpkin pavlova.
And if you are looking for wine for your Thanksgiving dinner I would recommend a white wine from Glass House Winery.  They are a family run vineyard in Langley that specializes in small lot artisan wines.  Their brand new release 2016 Millefiori would be a perfect pairing with turkey!