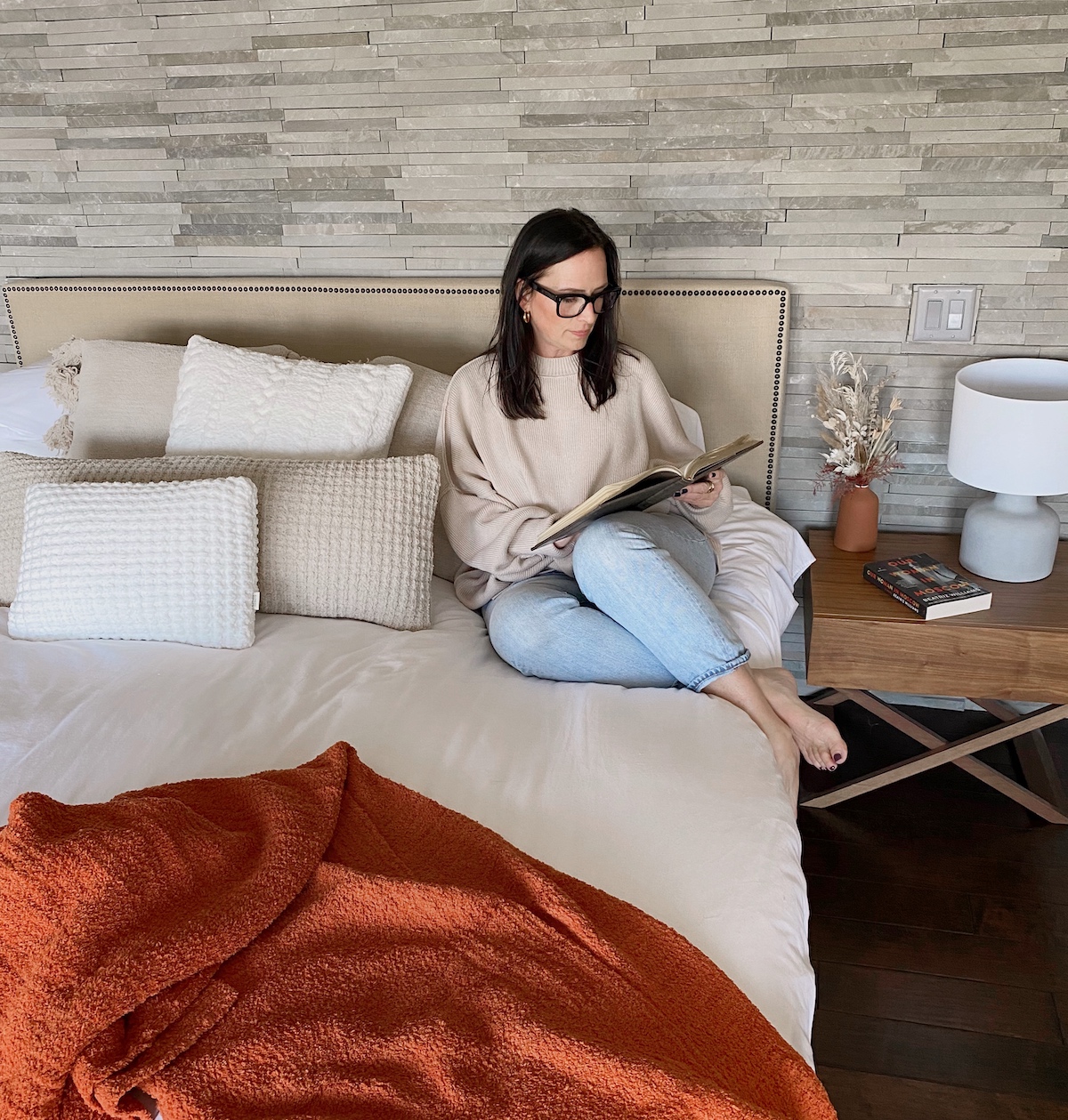 My master bedroom is my sanctuary…I remember when my mom used to say that and I couldn't understand why she would want to hang in her bedroom?!? Foreign concept back then… Ok fast forward, and now I'm feelin her vibe! Not that I spend copious amounts of time in there, but when I do retreat to my room, it's "my" spot. I like to read or do my devos where it's a bit more quiet. It's where I decompress.
While I love my room, I've kinda forgotten about updating the accessories for…how about ever! So now was the right time for a refresh!
Sunday Citizen has THE most cozy, soft bedding and pillows. Oh so luxurious yet affordable…everything they make is unbelievably good. Sunday Citizen's offerings include blankets, throws, throw pillows, loungewear and wellness items. Love their line of crystal weighted blankets that are also beautiful…most of the ones I've seen aren't so high on the aesthetics! These are gorgeous and filled with tiny pieces of clear quartz, rose quartz and amethyst providing a restful sleep through gentle pressure. Sounds so good, wouldn't you agree?
First things first, I wanted to bring some new "toppers" to my bed to update the bedroom. Here is a little peak of my "before" look":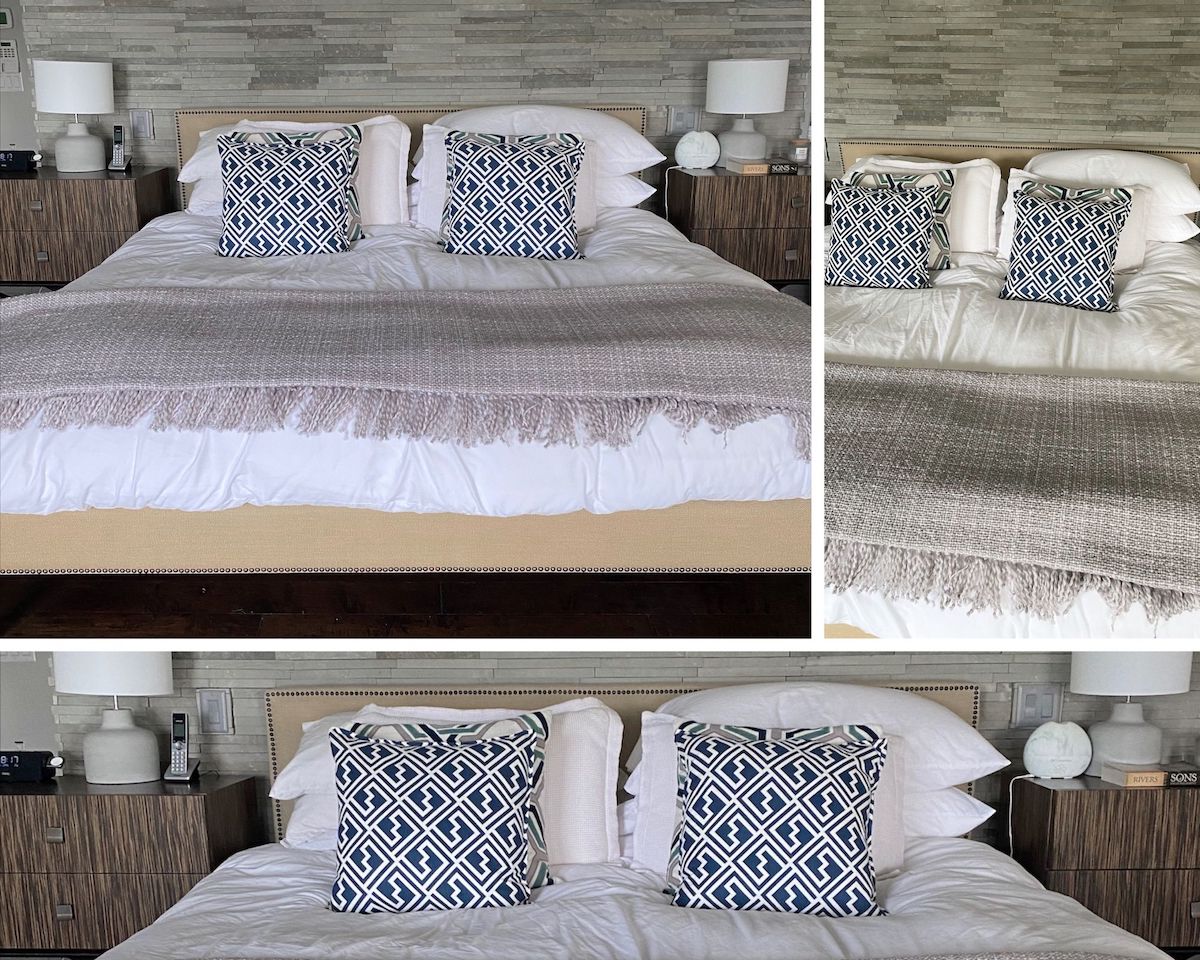 Pretty nondescript and blah, yes?
I wanted to bring a soft color palette in…with more earth tones to create a more cohesive look with the stone wall behind my bed. I choose some pillows with different textures…pompoms, braids, waffle weaves…one of my favourites is the lumbar waffle pillow. I love that the pillows are filled with a "soft as a cloud" memory foam…no feathers flying around, no losing shape. No fluffing needed either!
The Snug Throw in Sienna added a pop of color while still keeping the earthy look. It's true to it's name….super snug and oversized and perfect for my Sunday afternoon naps!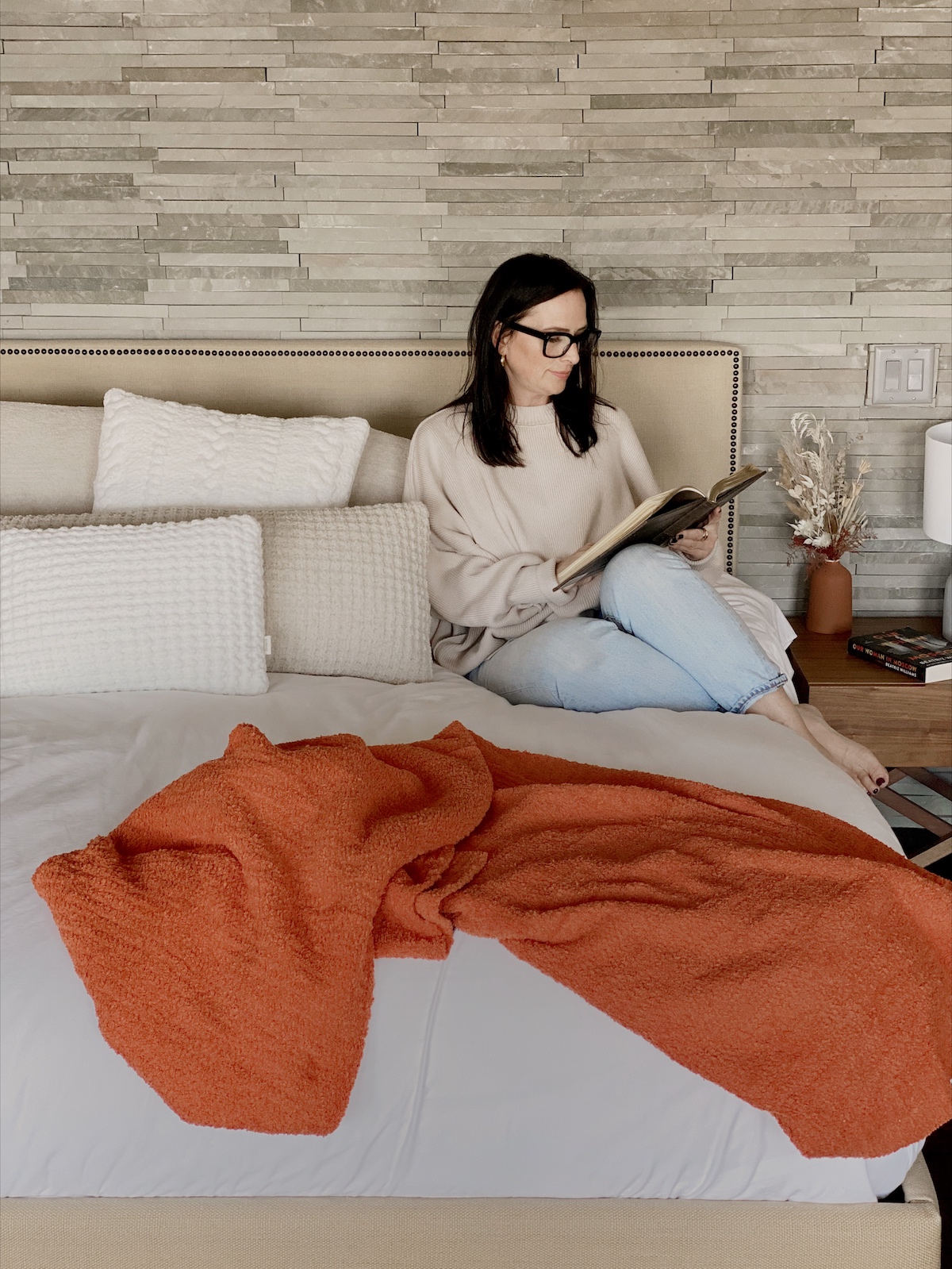 Pom Pom Pillows // Braided Pillow // Lumbar Waffle Pillow //  Waffle Mini Pillow  // Snug Throw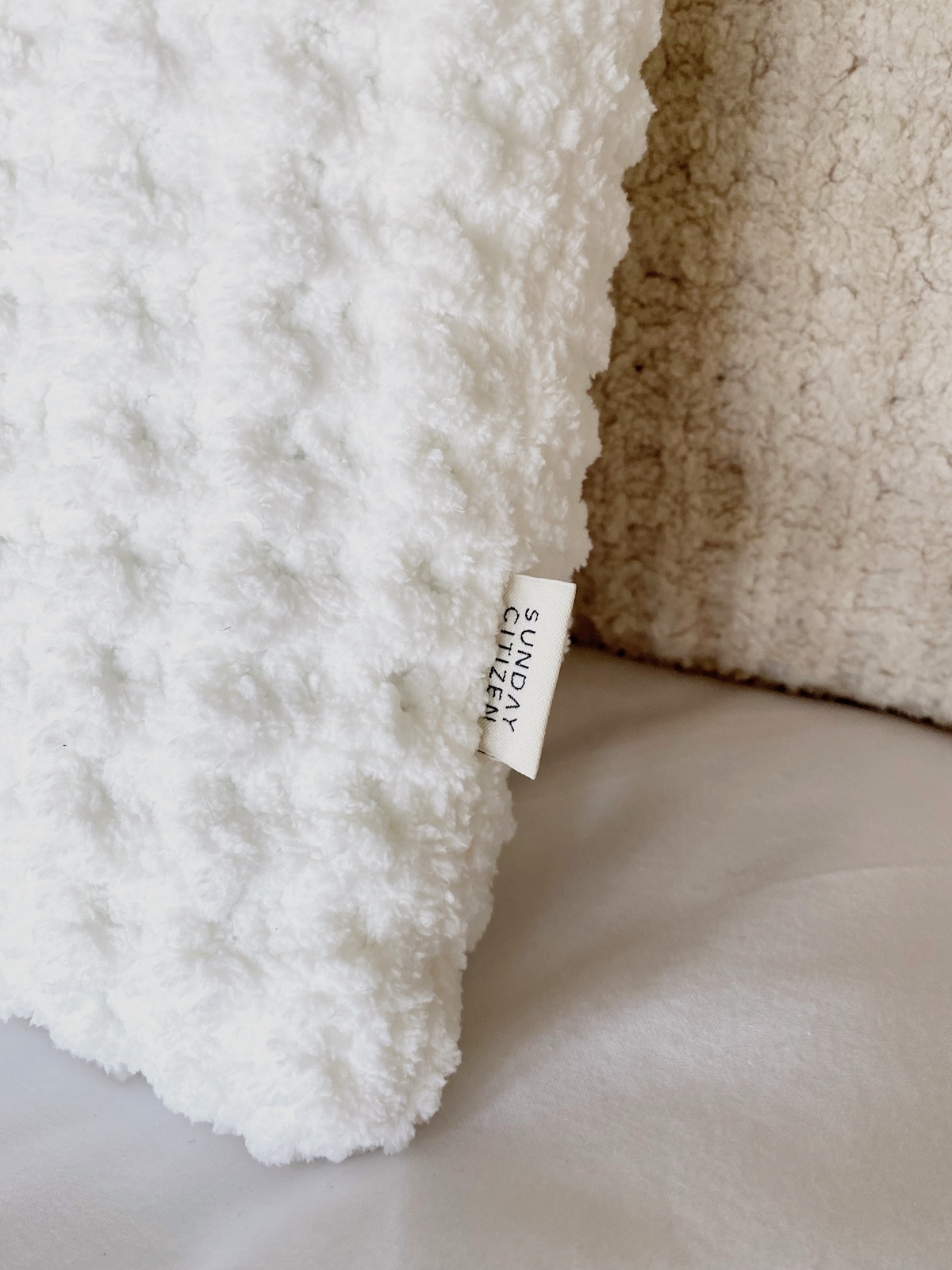 I am absolutely loving these new pieces. They quite possibly have me sneaking to my room a wee bit earlier every evening…
~Sunday Citizen generously let me choose these items to experience the soft, cozy goodness first hand. Financial compensation was not received for this post. As always, all opinions expressed here are my own.