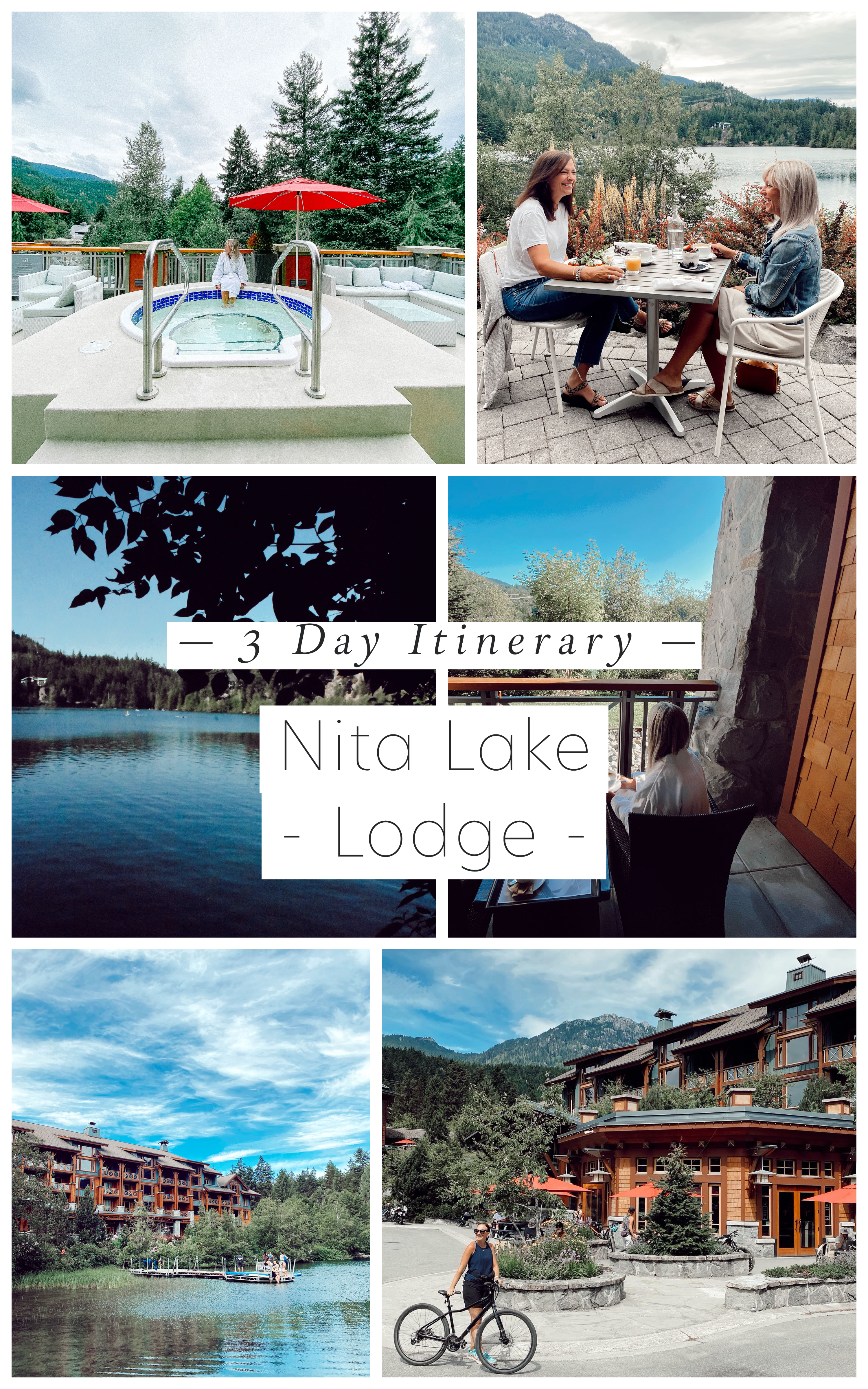 Pam and I are still revelling over the incredible time we spent in Nita Lake Lodge last week. What a retreat! Located in Whistler Creekside, the Lodge is a mere 500 meters from the base of Whistler Creekside gondola and a short complimentary shuttle to the vibrant Whistler Village. Pam and I both walked to the village and did a sped up version on bikes…and loved the ability of being so close to the action while still experiencing the peace and beauty of being on Nita Lake.
Each of the Nita Lake Lodge rooms is a suite, which really does make a stay so much enjoyable. The rooms are incredibly spacious, with a cozy sitting area (some with actual family rooms), private patios and the small details that make all the difference, such a Nespresso machine, a microwave, a glass enclosed rain shower and luxurious body products (We so care about this! The Lodge's offering of L'occitane gets a big high five from us!)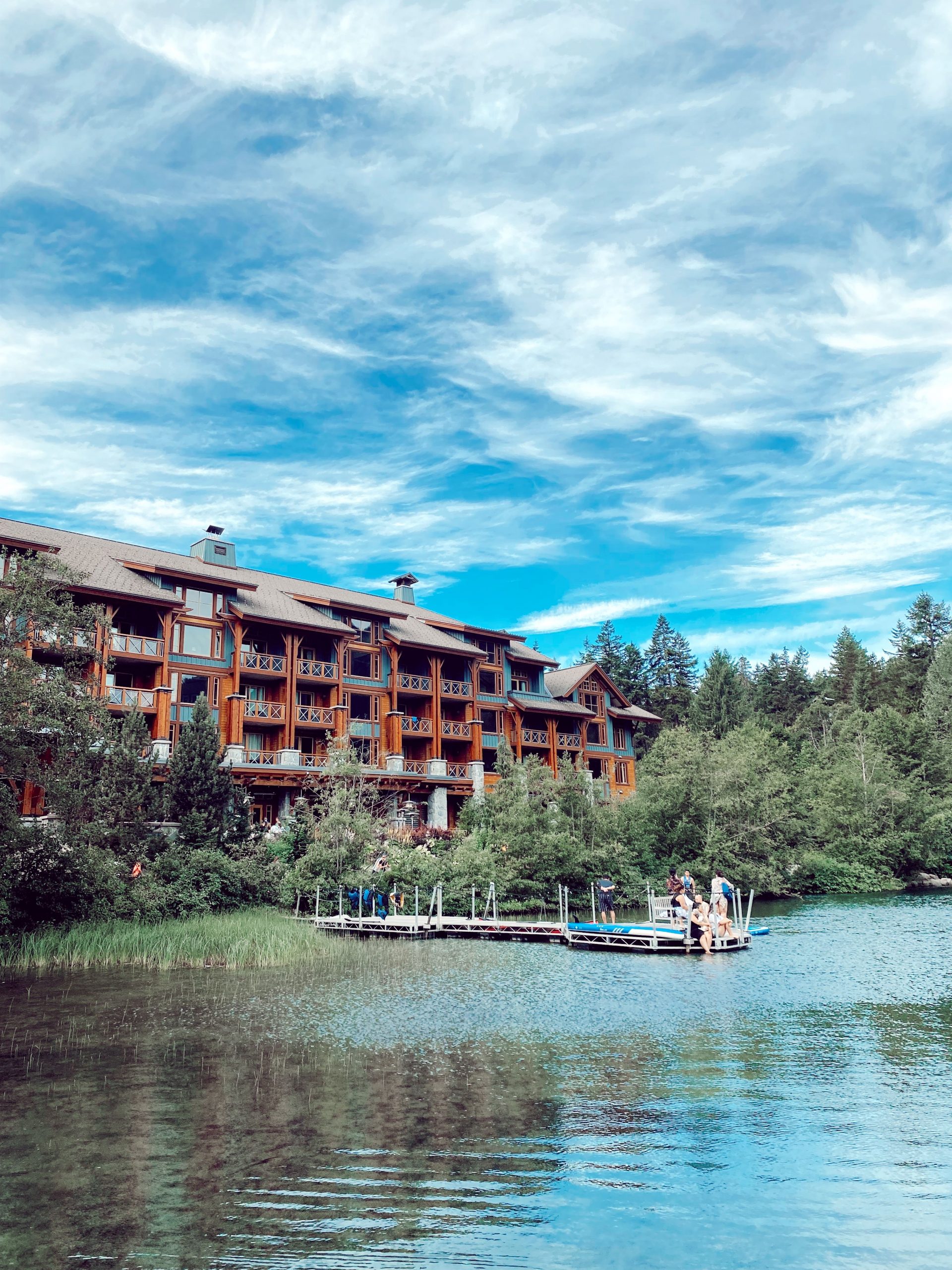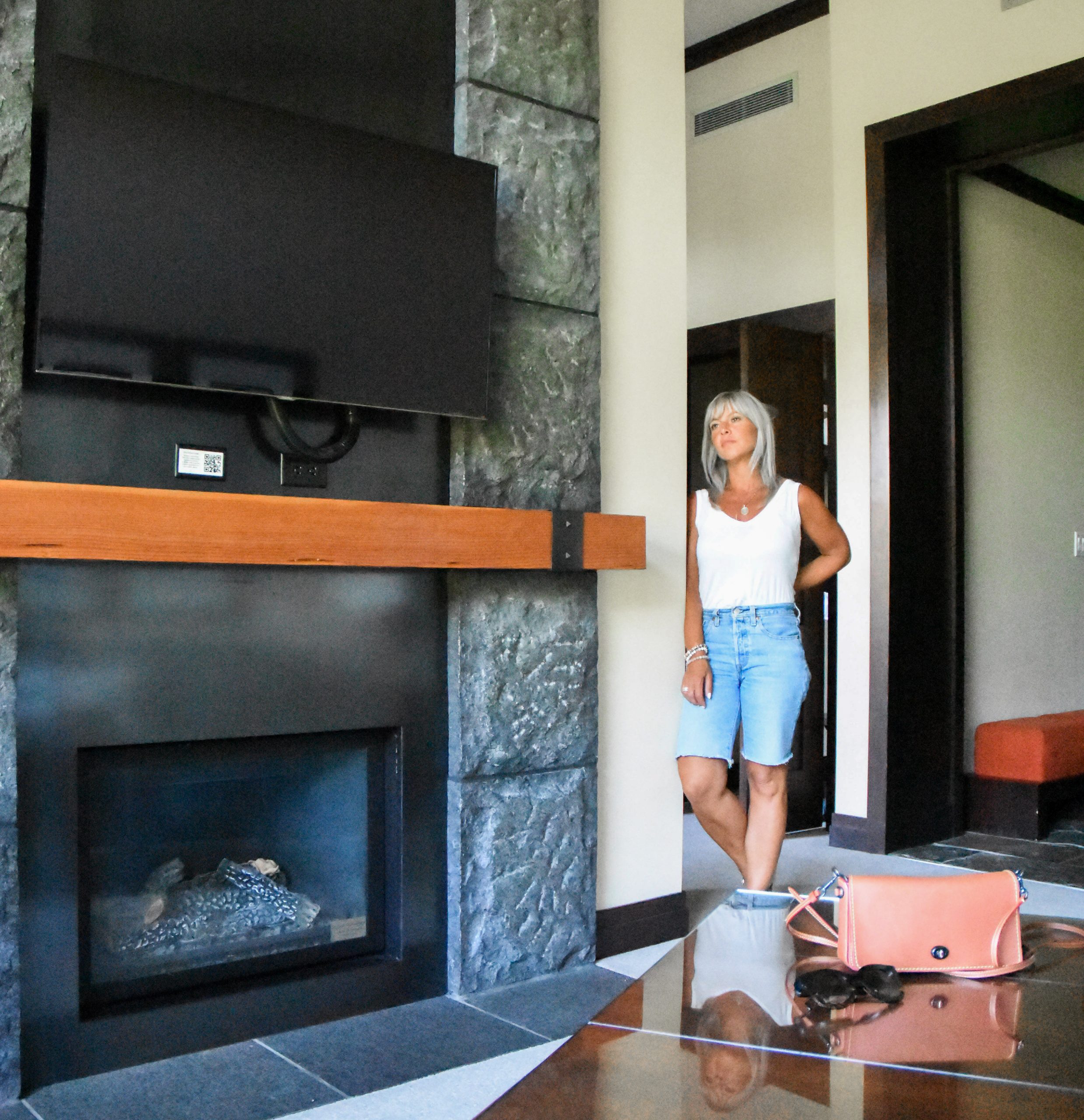 The location of Nita Lake Lodge is pretty special, nestled amongst the trees with gorgeous lake views and jagged mountains above. I can only imagine how magical it would feel covered in the winter snow! Being right on the lake, Nita offers its guests complimentary use of paddle boards, kayaks and canoes. Or opt for the Lodge's bikes to take in the string of Whistler lakes…Alpha, Nita, Alta and Green Lake…by riding the Valley Trail. The trail stretches 45km, is easily navigated (super clear signage) and gives an incredible look into the beauty of the Whistler area that you won't get in a car!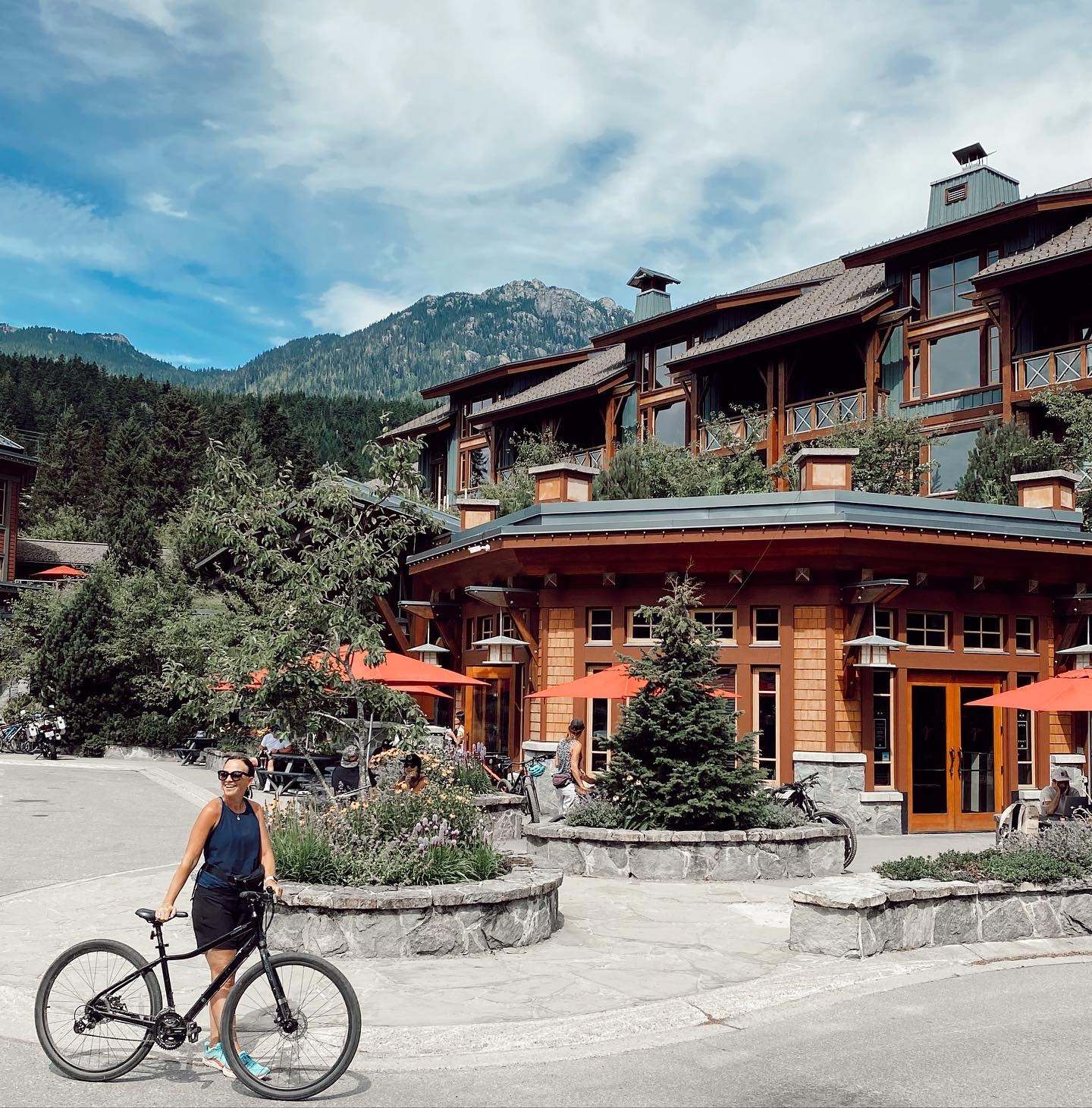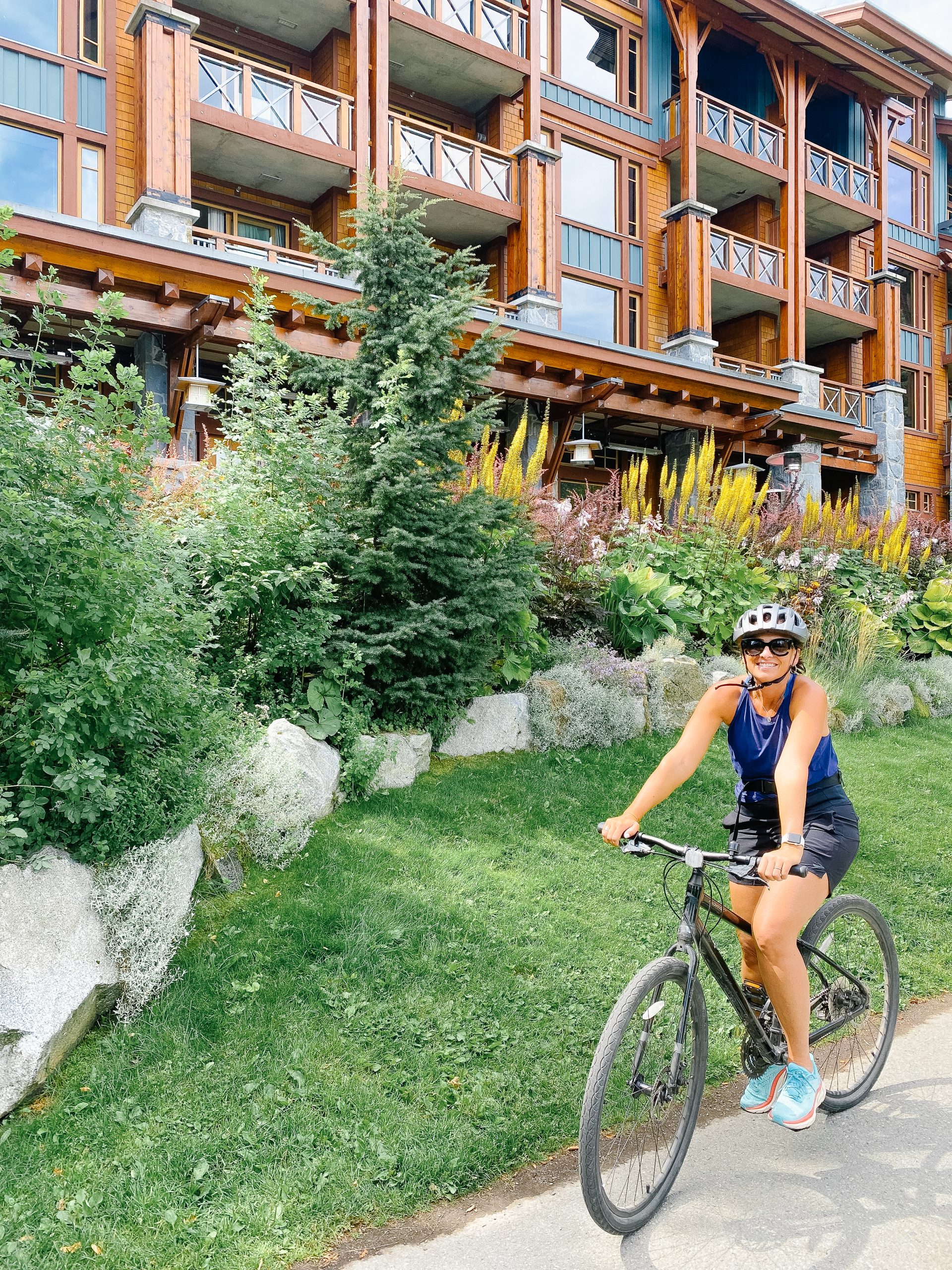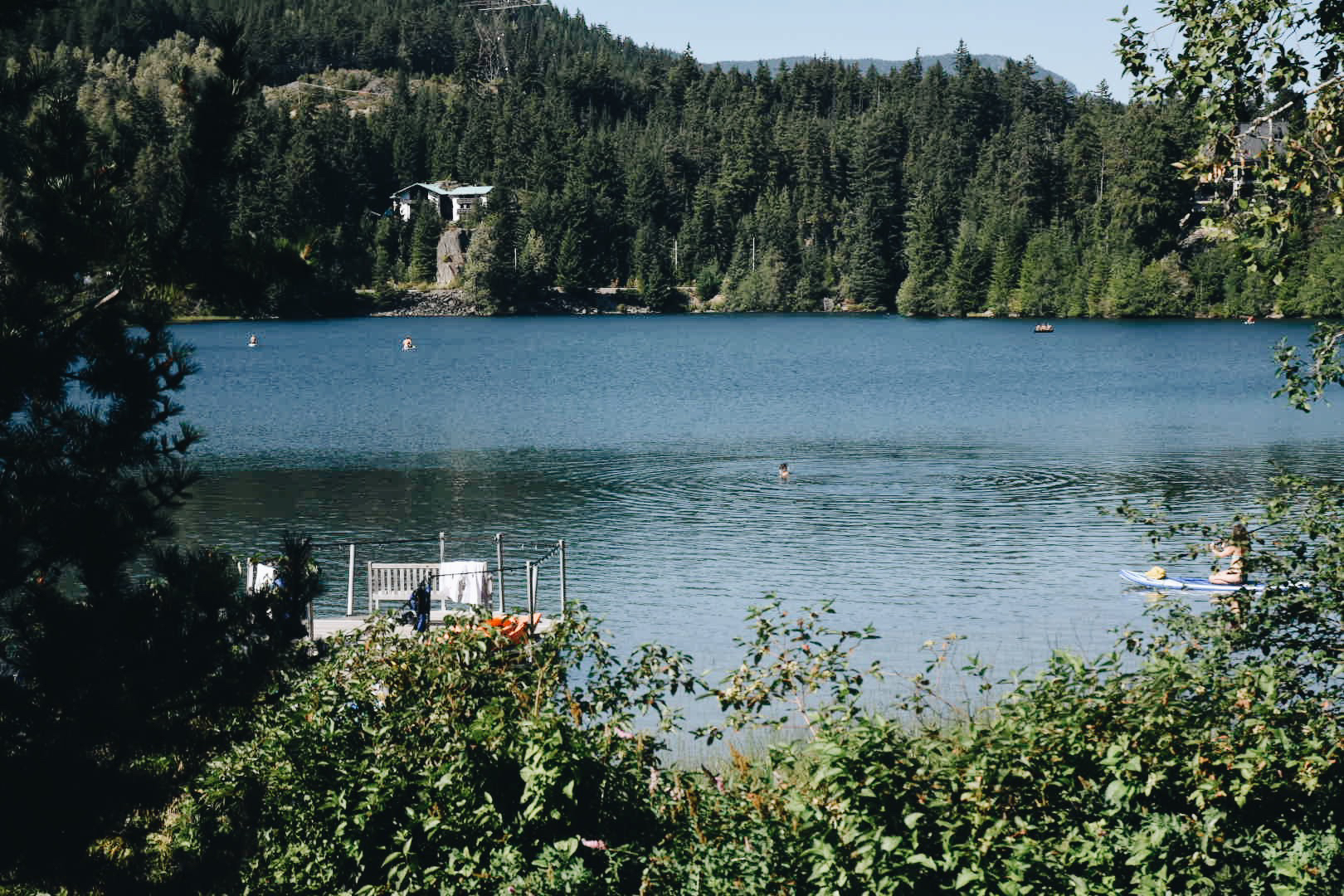 Our stay at Nita Lake Lodge was 2 nights and we wanted to do as much as we possibly could! We thought we'd share our itinerary with you to give you some tips and recommendations to make your Whistler stay super enjoyable!
WEDNESDAY
9:30am – leave Abbotsford
After our coffee stop, we drove a little further up the highway and checked out some more Squamish favourites:
6:00pm – took the Nita Lake shuttle into Whistler Village (it goes every 12 minutes) Cowboy Glen is the resident shuttle driver (we told him we'd give him a shout out, because gosh darn it, he deserves it! He is awesome…and the most reliable and efficient transportation you could hope to have!) If you see him, tell the SugarPlums gave him props, ok? 🙂
After dinner, we walked the Village. We needed to walk some steps after our yummy dinner!
9:00pm Shuttle back to Nita Lake Lodge
7:30am – Booked our complimentary bikes (booked in 2 hour blocks). Daily bookings for bikes, paddle boards, kayaks and canoes starts at 7:30am.
8:15am – Room service on our deck…feeling pretty special in our robes eating a leisurely breakfast!
Both Pam and I had the Spa Breakfast..highly recommend! Love the Lodge's take on eggs, avo and toast with the addition of an artisan tomato jam. We really appreciated the extensive list of healthy options which is a great way to fuel up for an activity-filled day.
9:30am – Walked to the village along the Valley Trail
Enjoy an unrushed Spa experience by going early and relaxing in the lounge with tea or decompressing in the steam room. End the experience with a soak in the rooftop hot tubs.
6pm – Shuttle into village
The lamb meatballs (lamb albondingas) and the mantane shrimp toastie (montaditos) were stand outs.
8:00pm – Back to Rocky Mountain for a sweet treat…because…well just because.
8:30pm – Shuttle back to Nita
9:00am – Breakfast on the patio at Nita. I loved the Spa Breakfast so much that she had it again while Pam had the Nita Chia Pudding Parfait – so pretty and delicious.  Loved the layer of coconut maple chia pudding…such a satisfying and healthy start to the day.
10:30am – hit the road!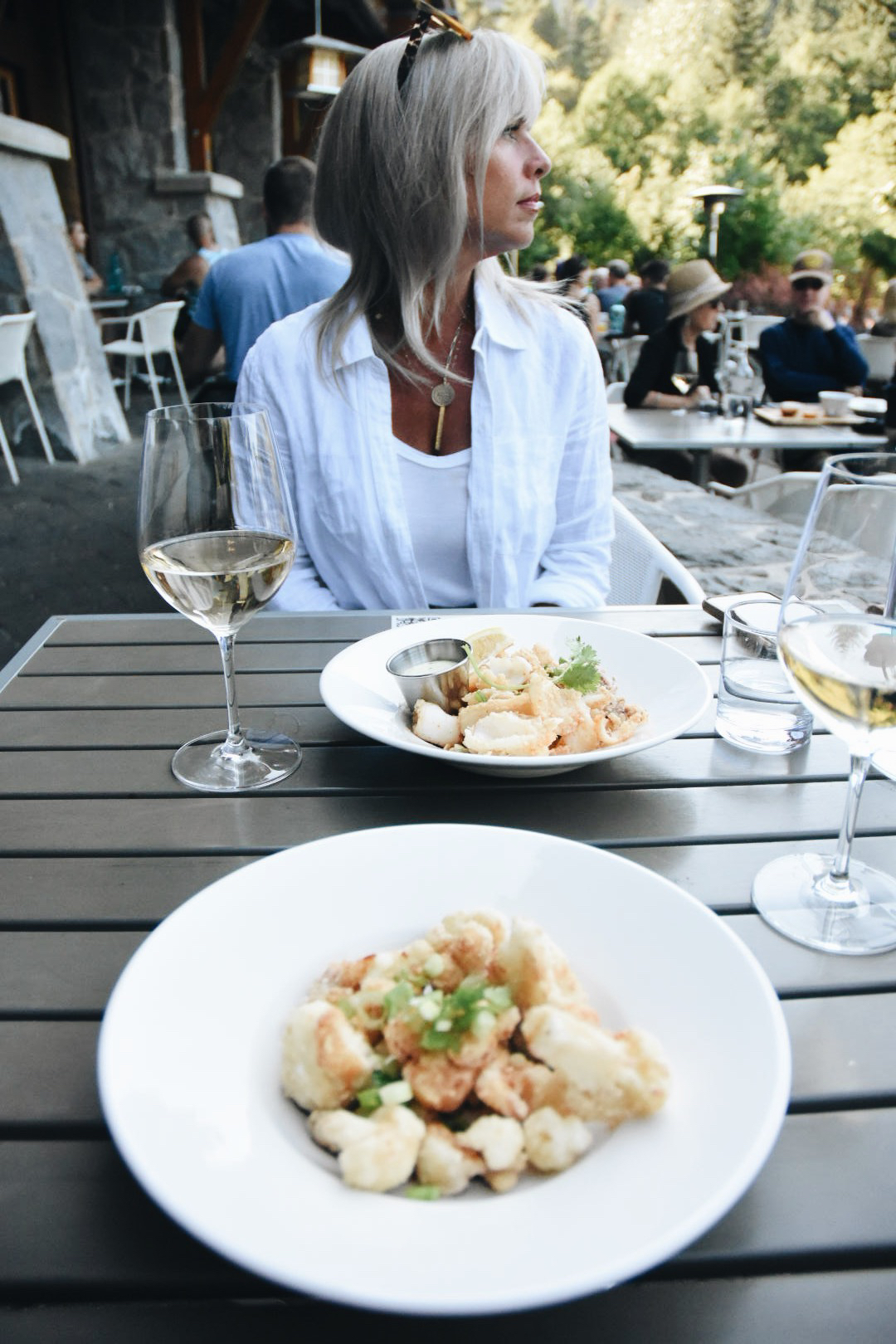 The Spa at Nita Lodge has also introduced a new line up of treatments and we were so excited to have this time to experience one. Pam and I both opted for the TruSculpt Flex, a treatment aimed at providing actual muscle tightening. It is a unique method of electrical muscle stimulation to target specific muscle groups. Erika, the pro technician (she was AMAZING!) was honest and told us not to expect a comfortable treatment. It is serious muscle confusion that the electrical stimulation aims for and she was right. It felt all sorts of weird! But, the before and after photos are incredible. This treatment is really for the person who has that problem area (we had the treatment done on our abs and thighs) that needs some help! The optimal package would include 4 of these treatments to get the best results, which last up to 12 months!
The new treatments offered include Cutera truBody by truSculpt , laser hair removal, Genesis laser facial, AlumierMD chemical peels, and injectables such as Restylane and Botox
Once your treatment is complete, a soak on the rooftop hot tub with Whistler in the background is the perfect way to unwind.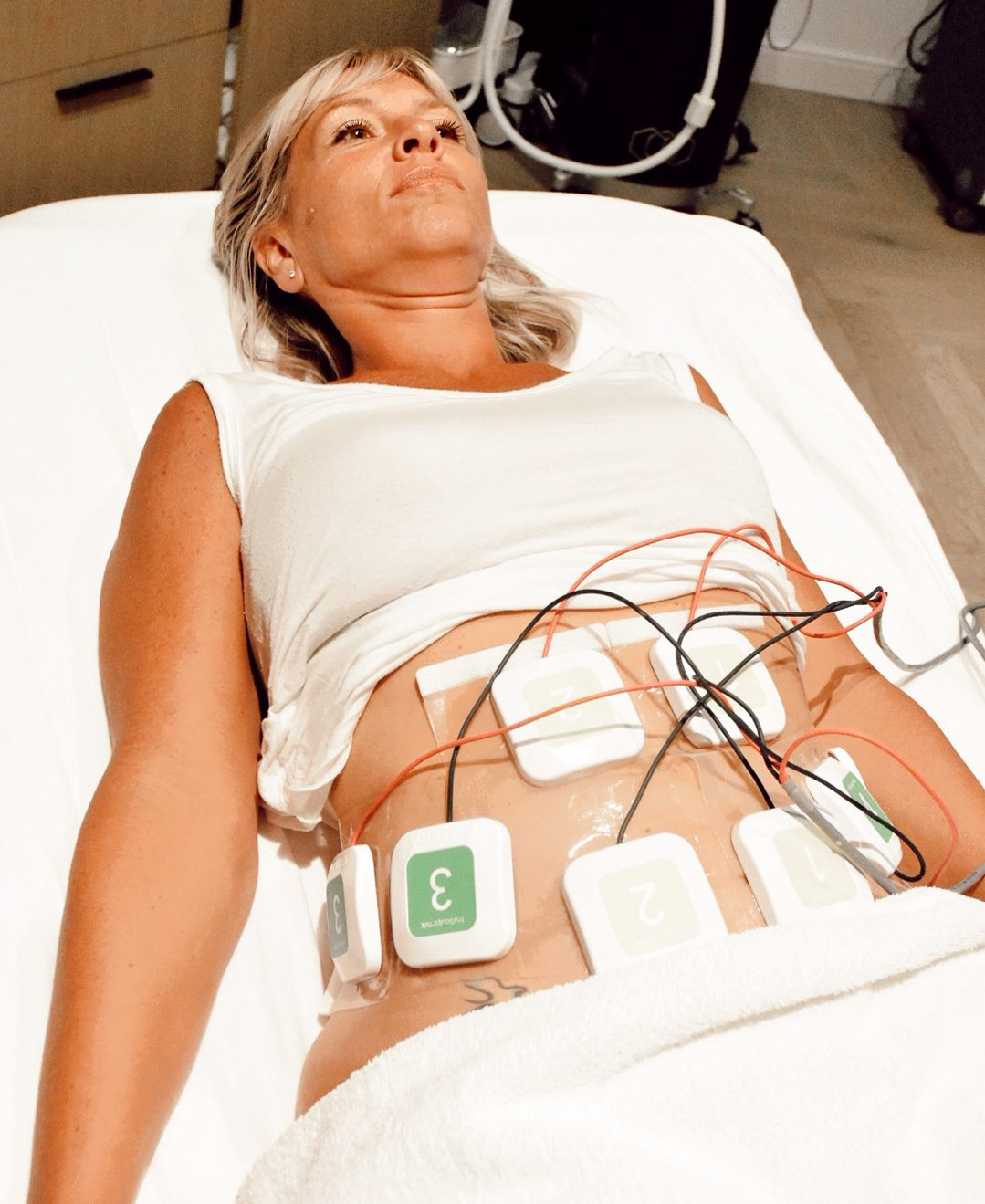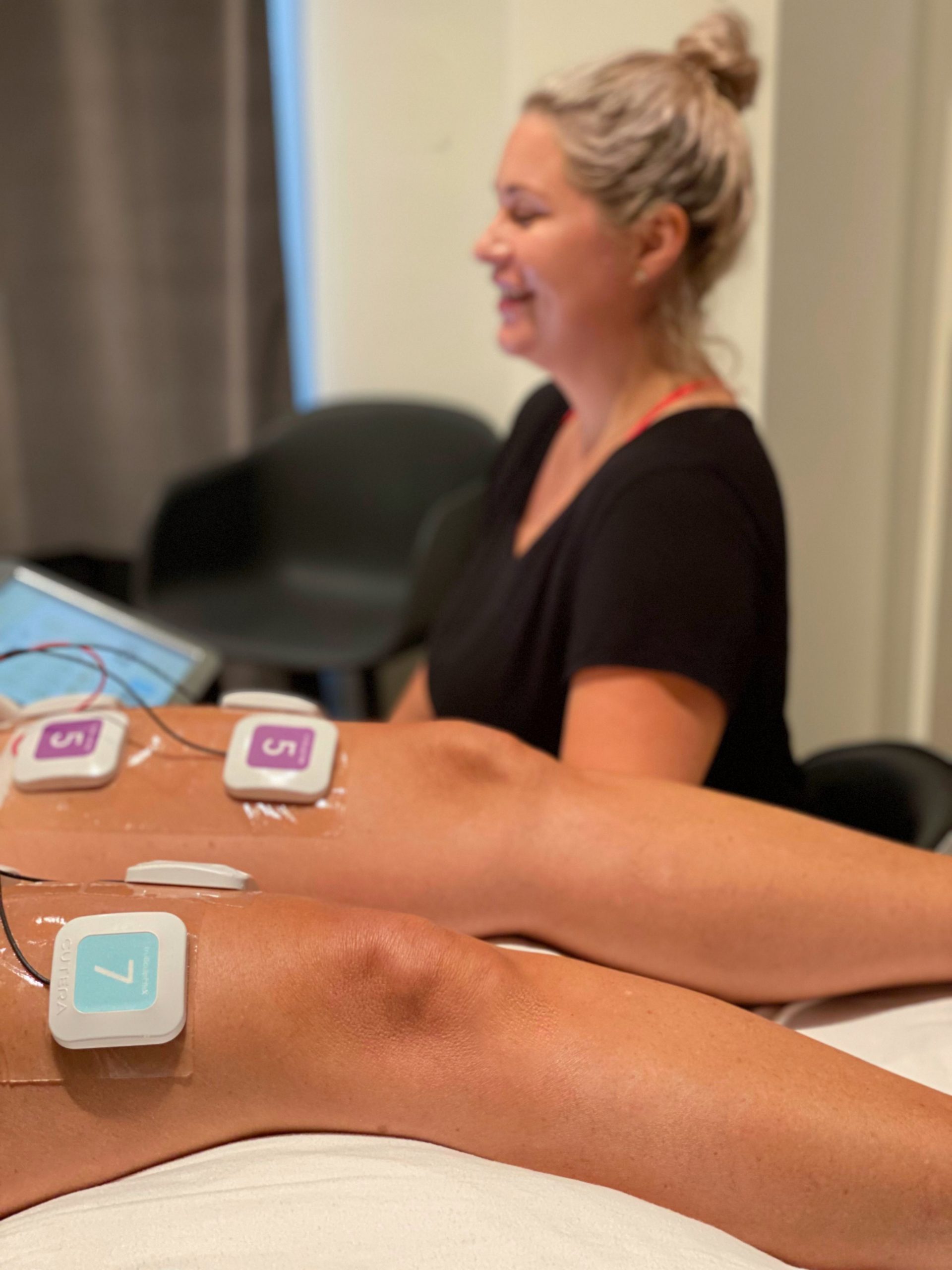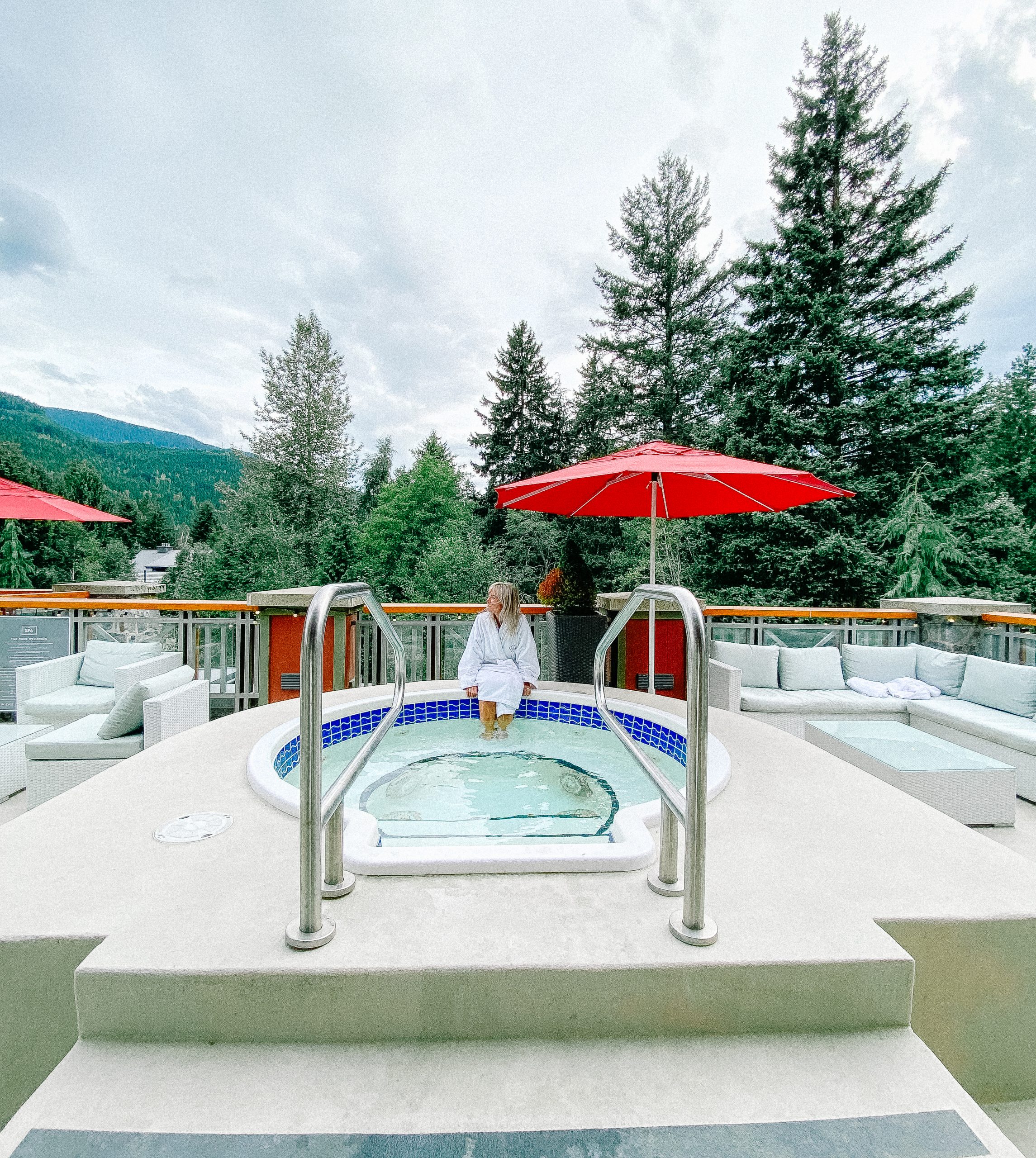 If you're looking for a getaway that would amazing any season of the year, BC residents enjoy 20% off the best available rate when booking directly with the Nita Lake Lodge (run, don't walk!). I can't wait to bring my kids back here…it is such a special spot! You have all of the activities available to you right here at the Lodge…a bike ride, a spa treatment, a kayak on the lake… it is a little slice of heaven! A huge thank you to Nita Lake Lodge for a most incredible  stay— we can not recommend them enough!