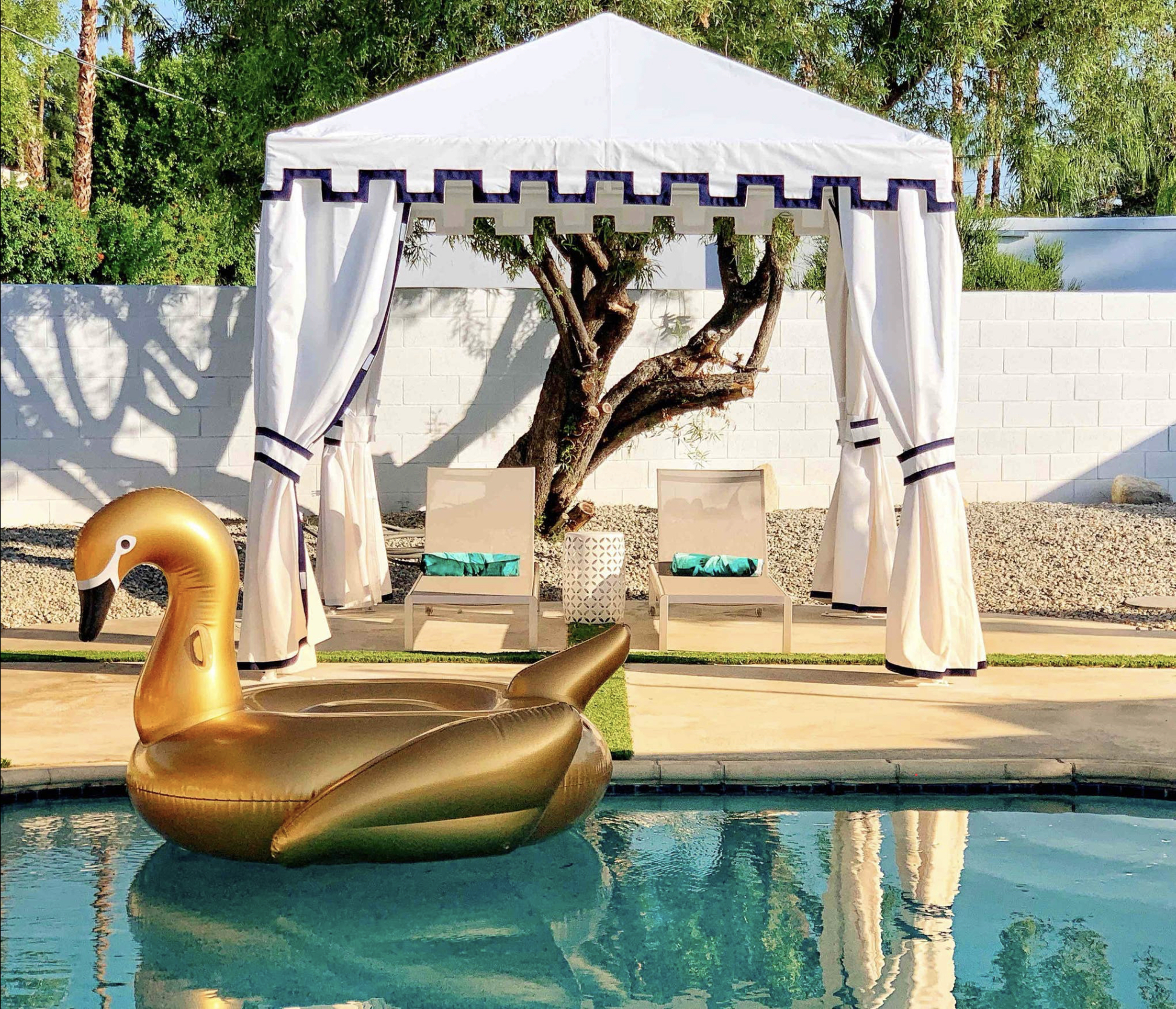 Palm Springs has always felt like home for me.  Well, let's say the desert in general.  My parents started taking me down to the desert when I was 5 years old.  Growing up we usually stayed in Cathedral City and Palm Desert.  More recently, my friend bought a mid century modern home in Palm Springs itself and I have to say that I've fallen in love with PS.  I love the Old Hollywood history, the mid century modern architecture, the resort-y vibe, the great food scene….and of course the weather!  This January temps have reached the mid 80's…that's a winter that I can deal with!  It's also a favourite spring break destination with almost guaranteed perfect weather!
WHERE TO STAY //
Air BnB is an awesome option in Palm Springs as they are regulated and registered.  I like the mid century modern homes with large private backyards, perfect for families or sharing with a few couples.  I've stayed with my friend at her Desert Holly Oasis Air BnB and I love the way that she's encompassed the old Palm Springs glamour.  It's bright, with huge windows and has a massive, private backyard with it's own pool.  It's within biking distance to downtown PS and an 8 minute drive from the airport.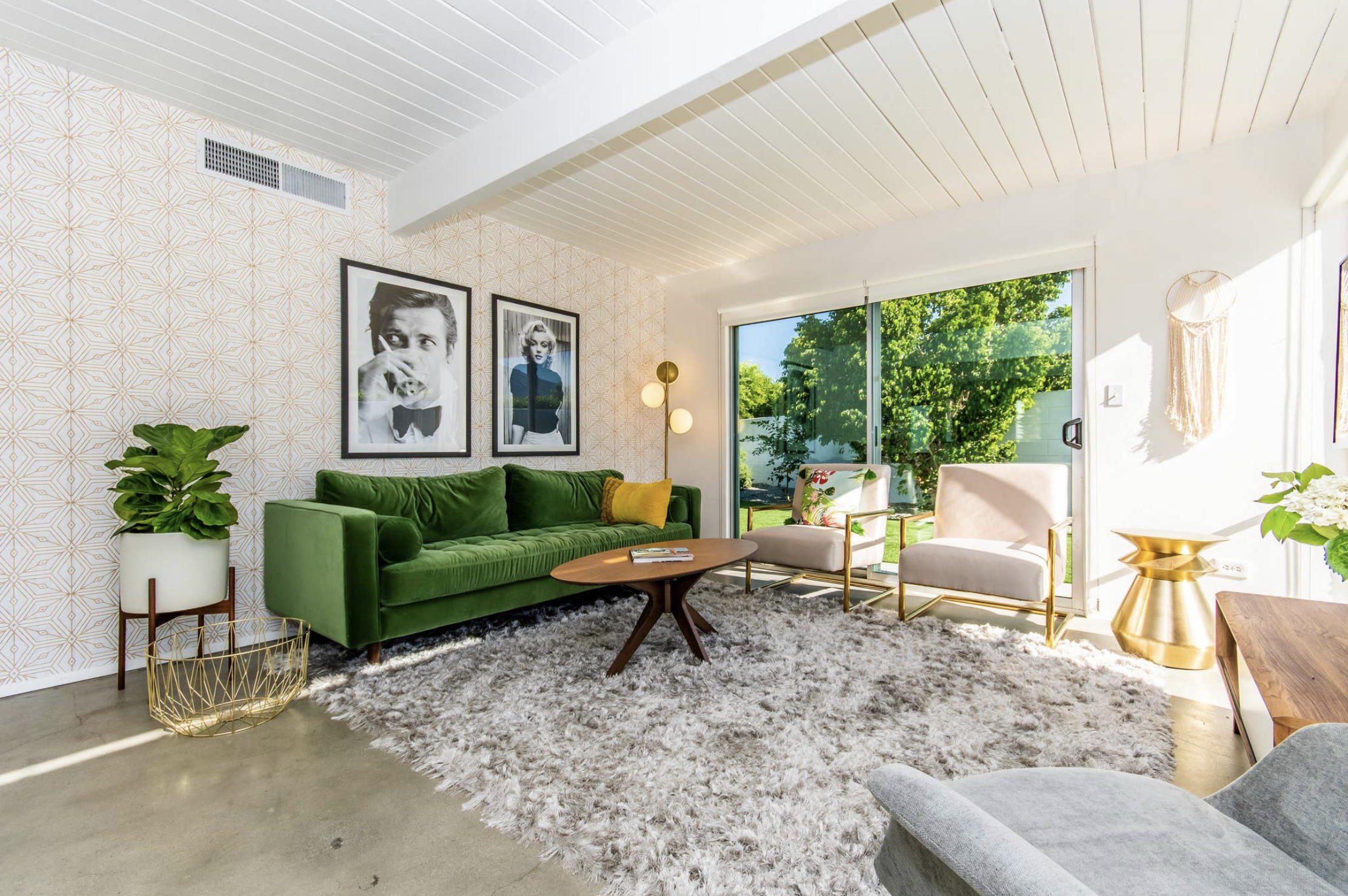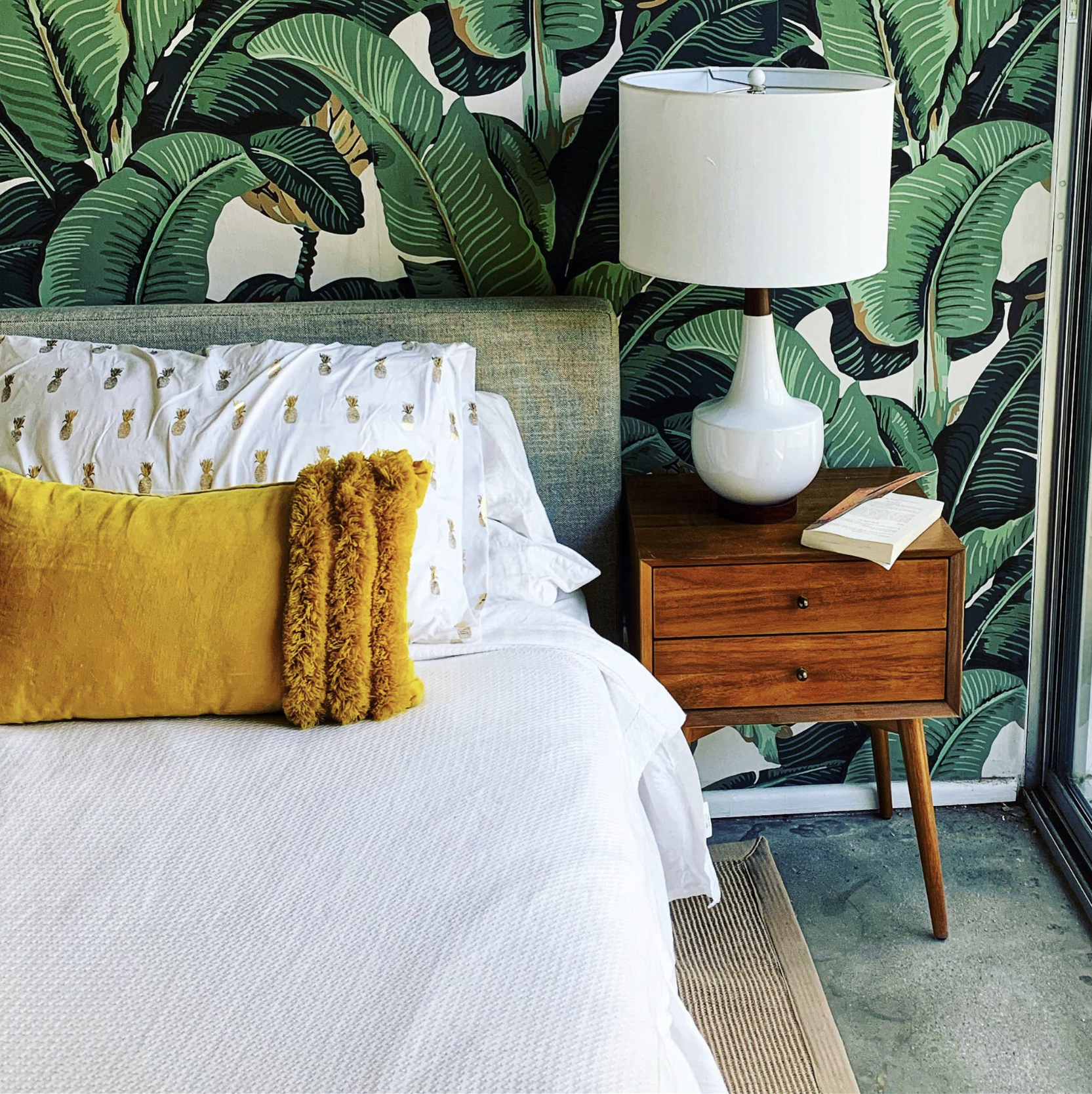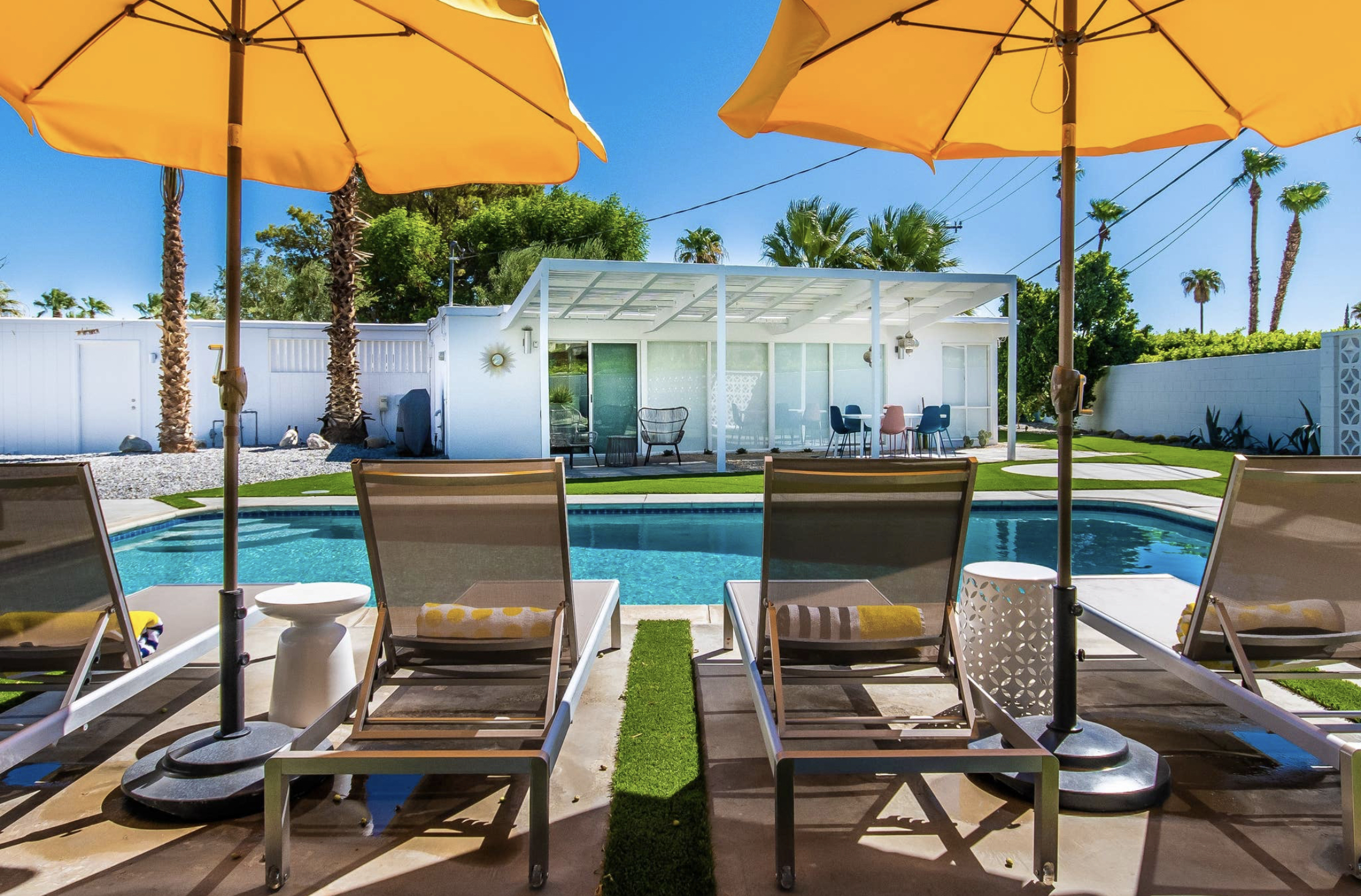 Palm Springs is known for boutique hotels with limited rooms and unique vibes.  Here are a few to check out…
La Serena Villas – 21 and over
Sparrows Lodge – 2o rooms, rustic yet modern
L'Horizon Resort & Spa – 25 1950's bungalows
Parker Palm Springs – Funky 5-star hotel, formerly owned by Gene Autry
Alcazar Palm Springs – 34 room boutique hotel, modern and sleek
The Monkey Tree Hotel – 16 rooms, complimentary sangria at happy hour
Colony Palms Hotel – 4-star hotel in the Movie Colony District
WHERE TO EAT //
Palm Springs is full of amazing restaurants with a focus on fresh ingredients and lots of brunch options (my favourite)!
Norma's – one of my all time favourite places for brunch.  Make sure to sit on the bright, cheerful patio.  They start you off with a complimentary smoothie shot and their French press coffee is great!  Fave dishes…the doughnuts, the chocolate French toast, the lemon griddle cakes and the turkey and sweet potato hash.  Norma's is definitely on the pricier side, but the portions are large and it's worth the splurge. Be sure to make a reservation as you won't likely get in as a walk-in.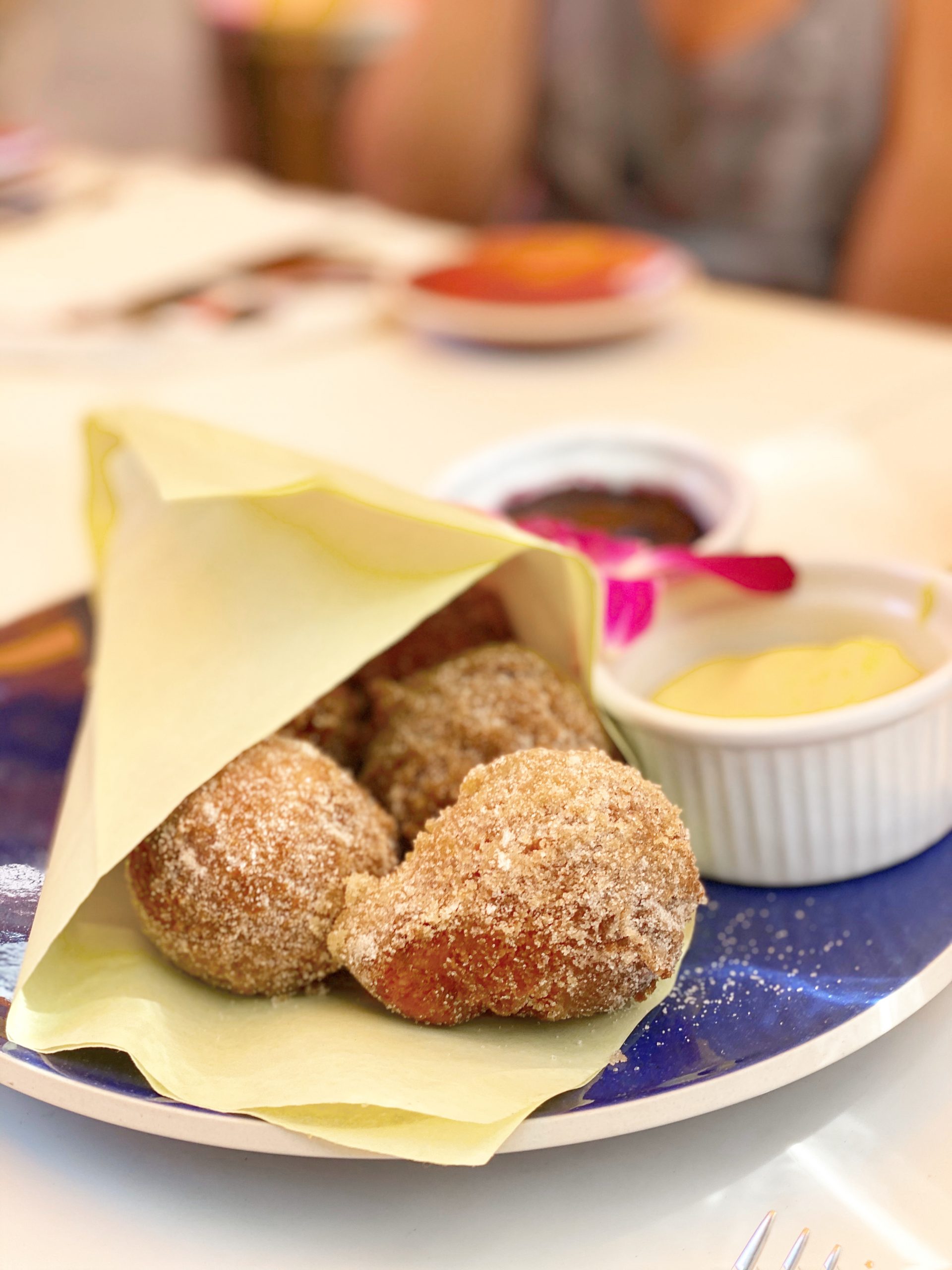 King's Highway – part of the Ace Hotel, this has the vibe of a 70s diner.  I like the avocado toast for breakfast and they have great coffee too.  For dinner, try their burger or their kale salad.
Farm – you feel like you've been transported from the desert to the South of France, seated outside in a flower garden with hummingbirds buzzing around.  Go for the crepes and French press coffee for breakfast.  They also have a prix fixe 5-course dinner on Fridays and Saturdays.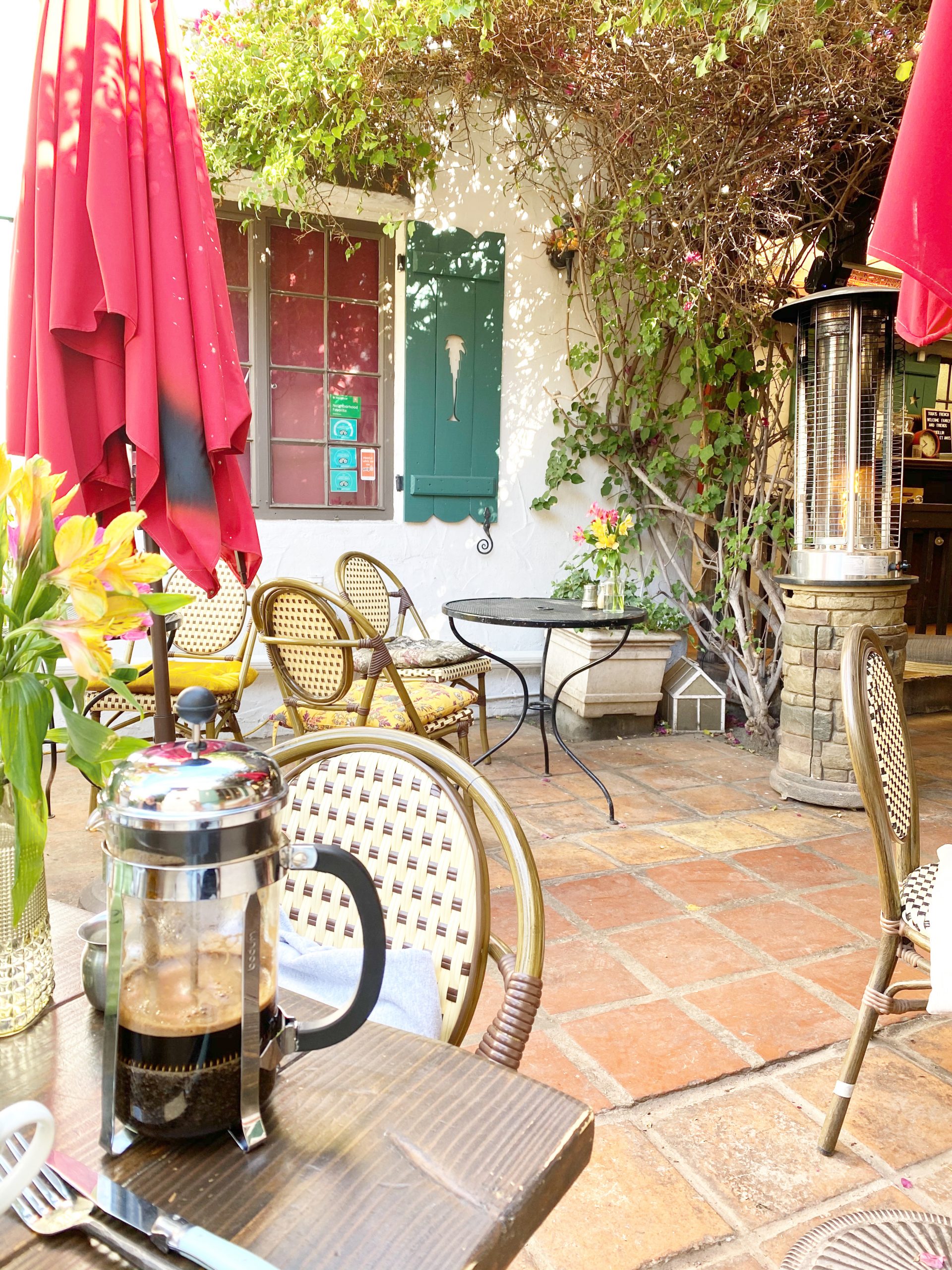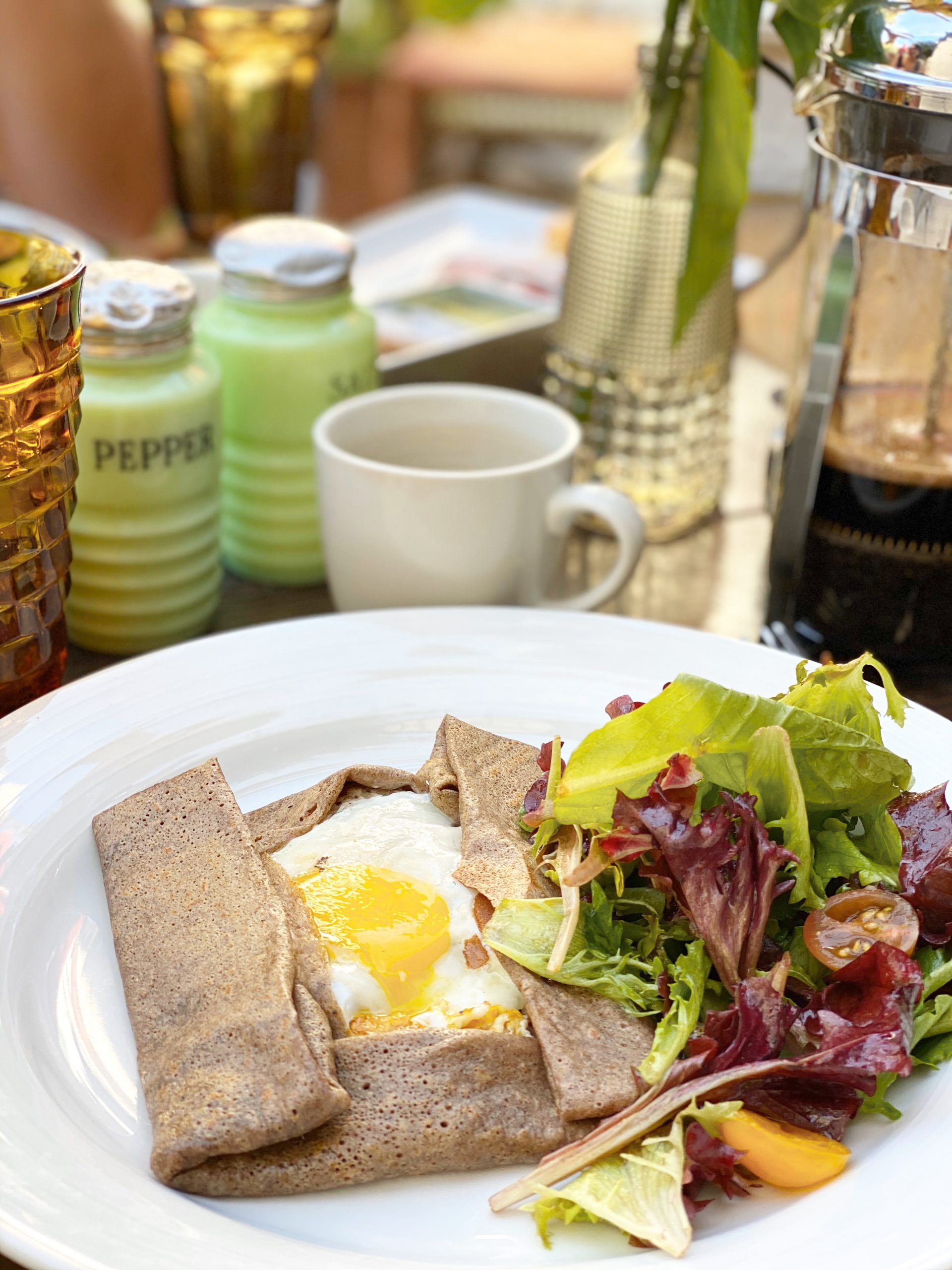 Wilma & Frieda's – open for brunch every day and dinner Thursday to Saturday.  The short rib benedict on house-made English muffin is a worthy indulgence.  The churro waffle also sounds amazing. Check out their baking too!
Birba – year round dining under the trees.  Try the roasted cauliflower and crispy brussel sprouts to start.  They have great pizzas (gluten free crust is available), and the roasted chicken is out of this world.  I just found out they have brunch on Saturdays and Sundays so this is on my list for next time!  Reservations recommended.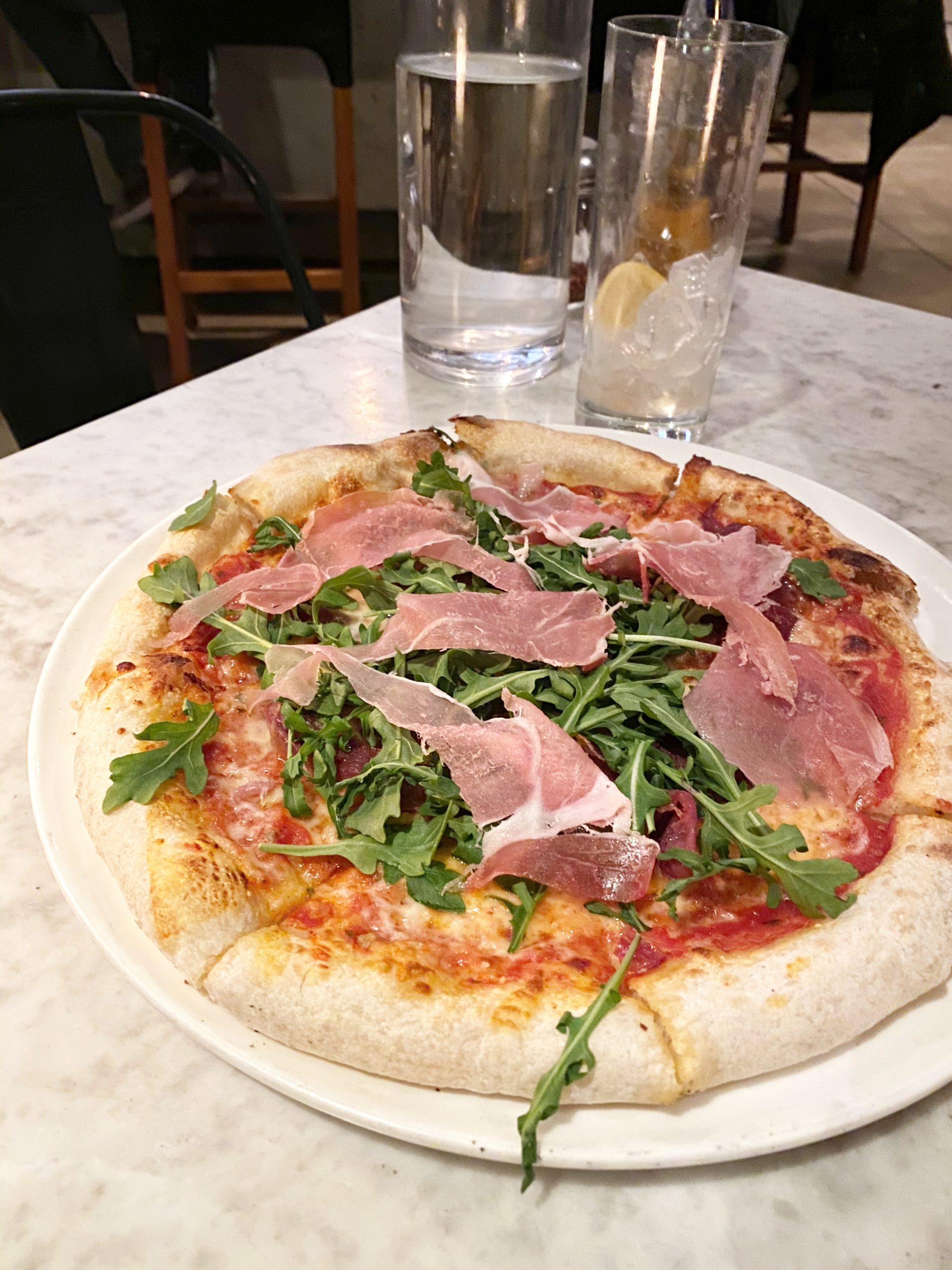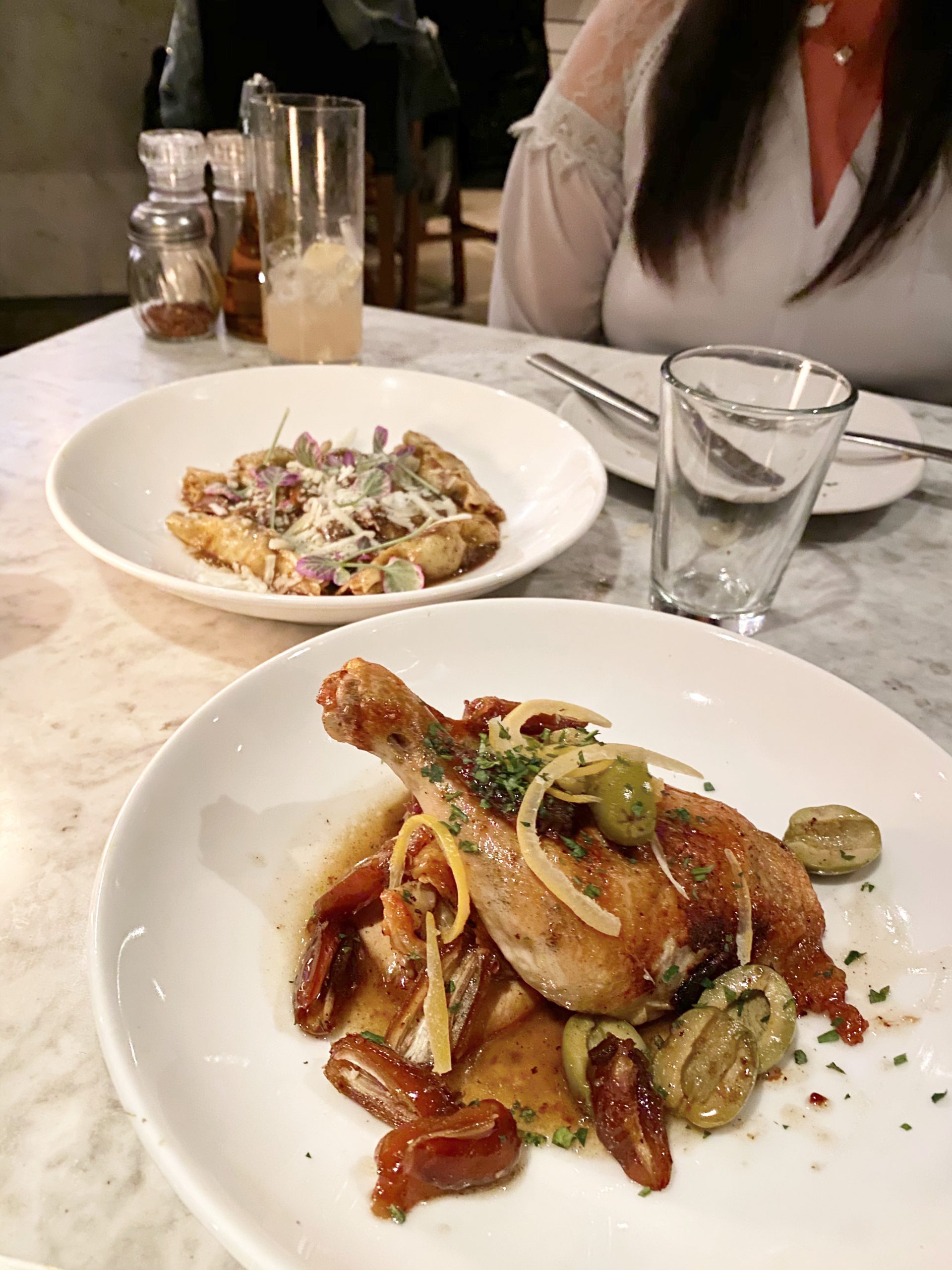 Mr. Parker's – this is the place to go to celebrate a special occasion.  They offer a 3 course menu with lots of fun extras.  The beef trio for the second course is unbelievable.  Make a reservation and dress up a little!
Rooster and the Pig – get here early to avoid the line at this Vietnamese American restaurant.  It's best to order a bunch of plates to share.  They start you out with a complimentary bowl of congee. Try the jasmine tea leaf salad and the panko-crusted chicken stuffed rice ball is seriously life changing (can I lick the bowl please?).  I haven't had anything there that I didn't like.  Closed Tuesdays.
Workshop – farm to table restaurant in a modern, industrial interior.  I haven't been recently, but I have my eye on the duck fat fries and the truffled risotto.
Tac/Quila – fresh modern Mexican food.  Start with the tempura avocado bites and then move onto the street tacos (I had carnitas and al pastor…delish).  Try the Jalisco Mule or the margarita sampler.  Make sure to leave room for the churro ice cream sandwich…one of the top 5 desserts I've ever had!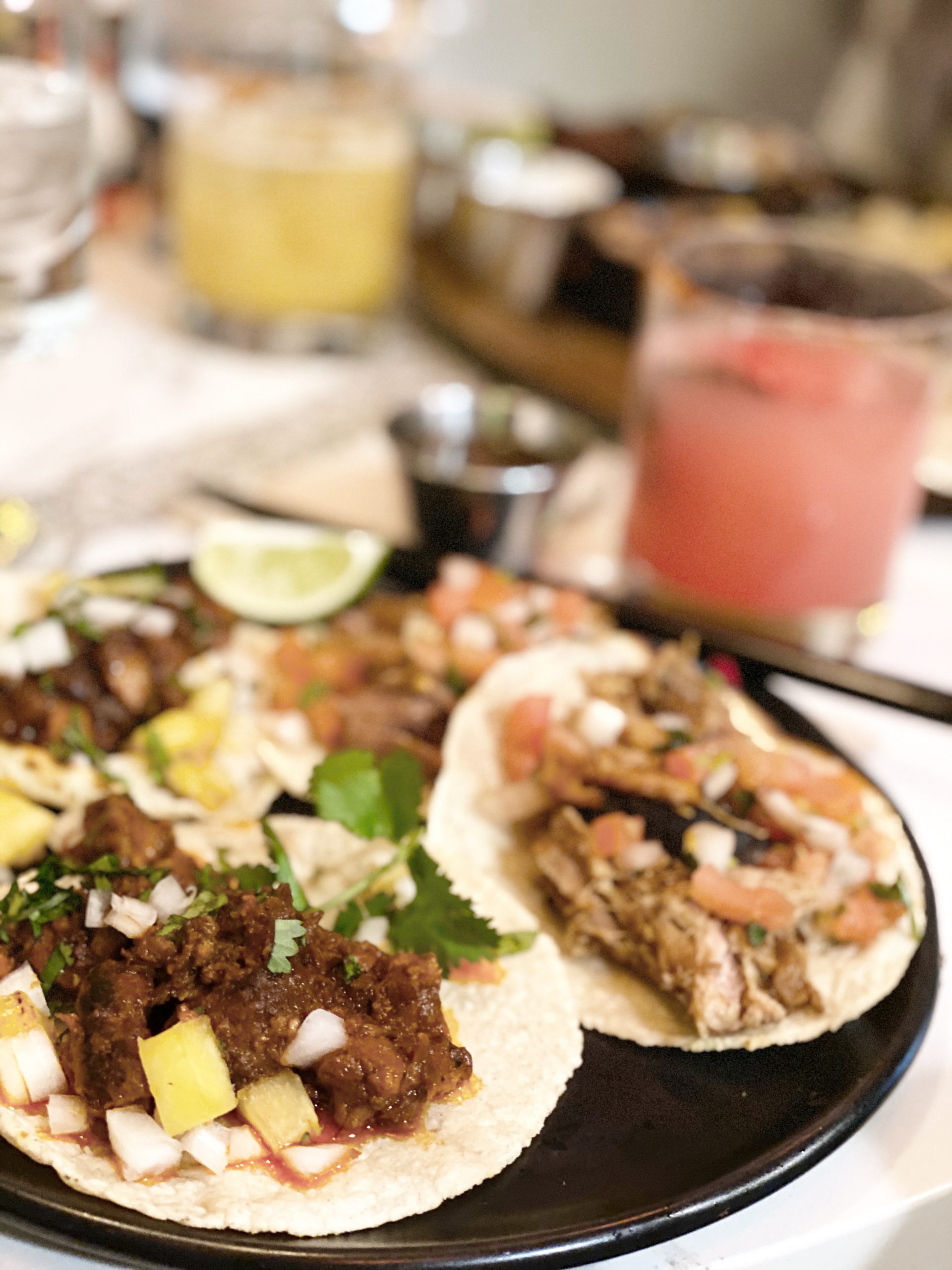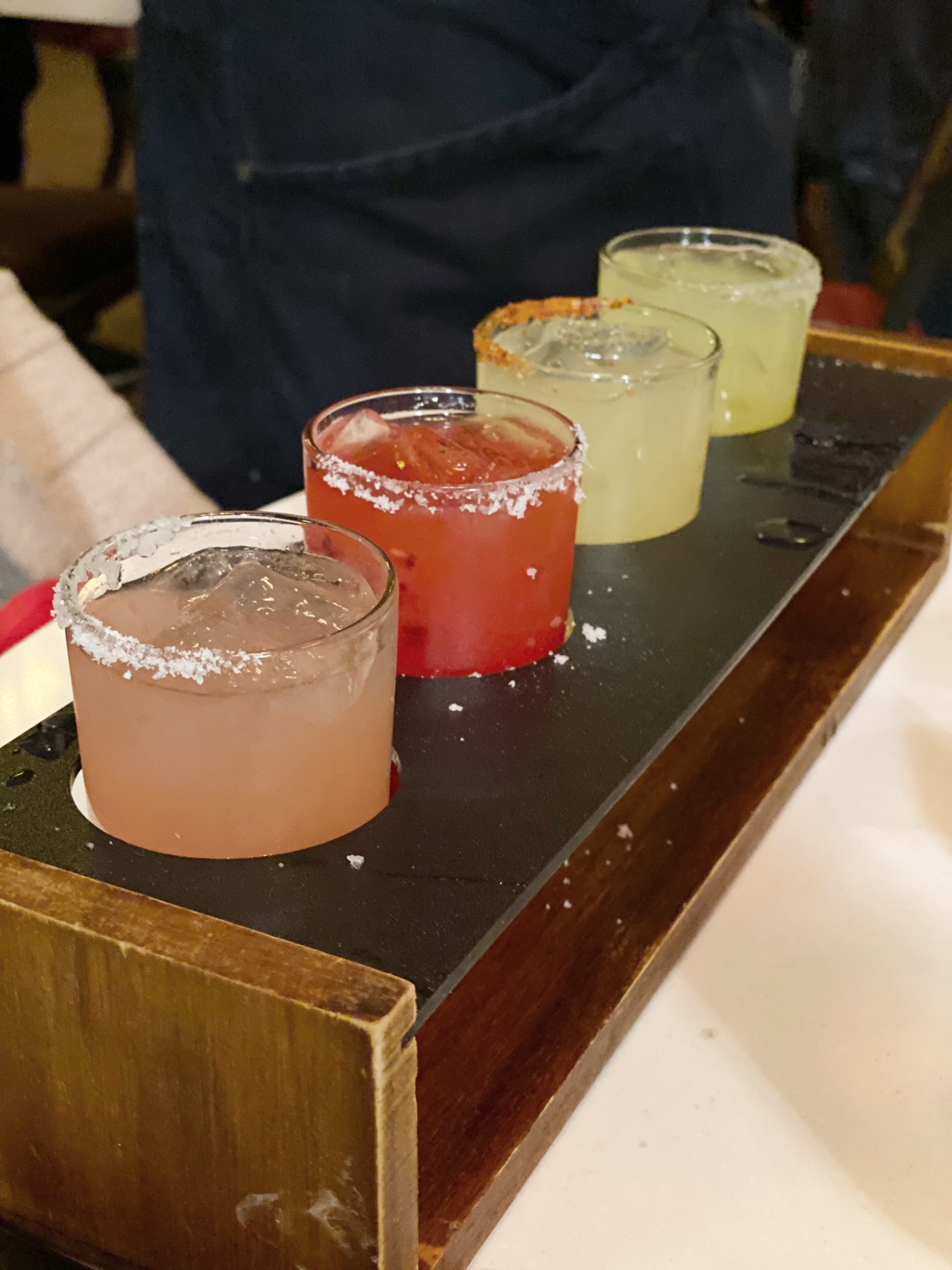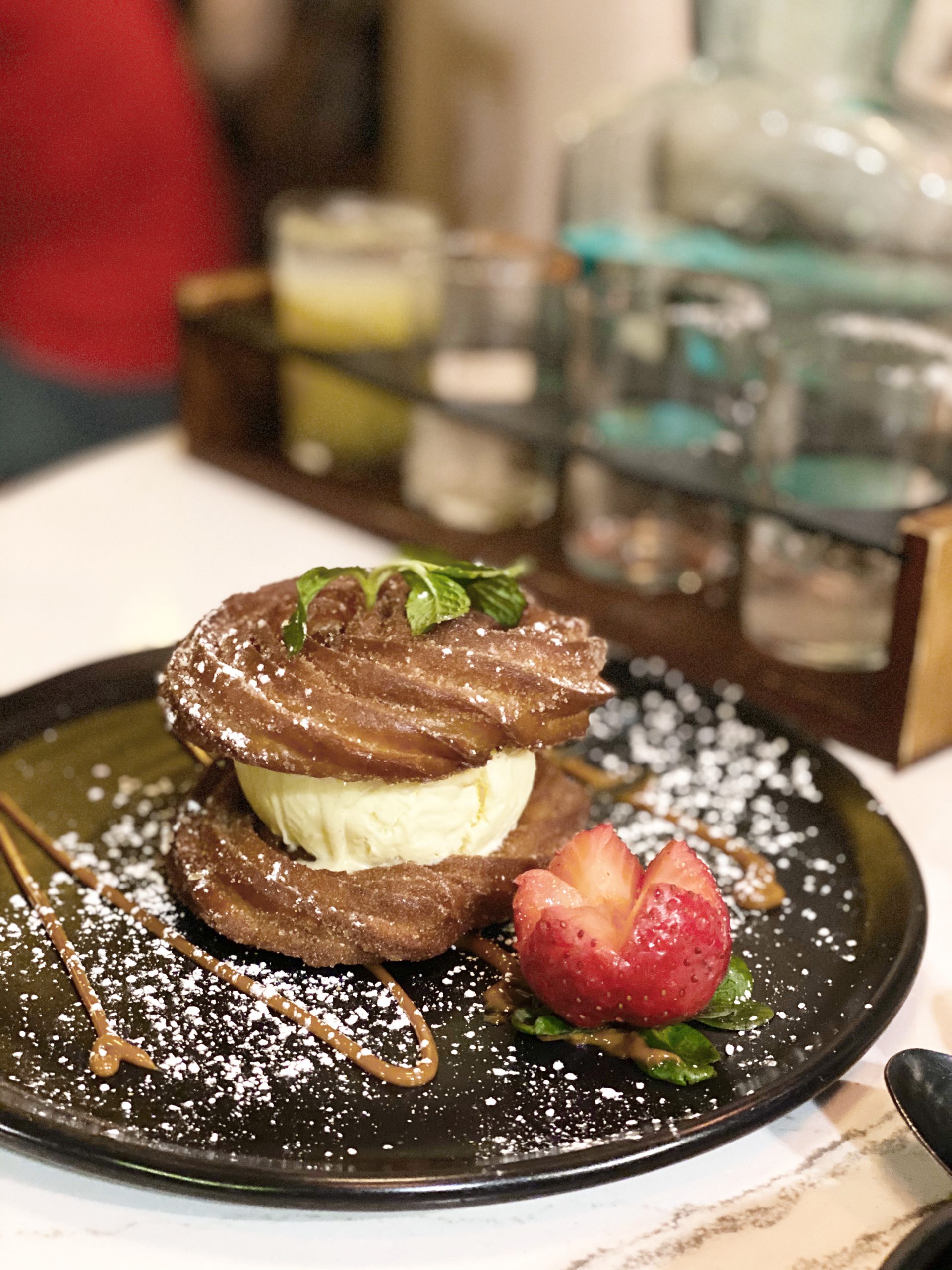 Draughtsman – pub fair with craft beer and cocktails.  Fun atmosphere with games you can play outside as you wait for your food.  Perfect for families.
Sparrows Lodge – it has been on my list to get here.  Long table dinners are served on Wednesdays and Saturdays.  Call well in advance to reserve.
WHERE TO RE-FUEL //
Cartel – located at the Arrive Hotel.  A great place for coffee and pastries.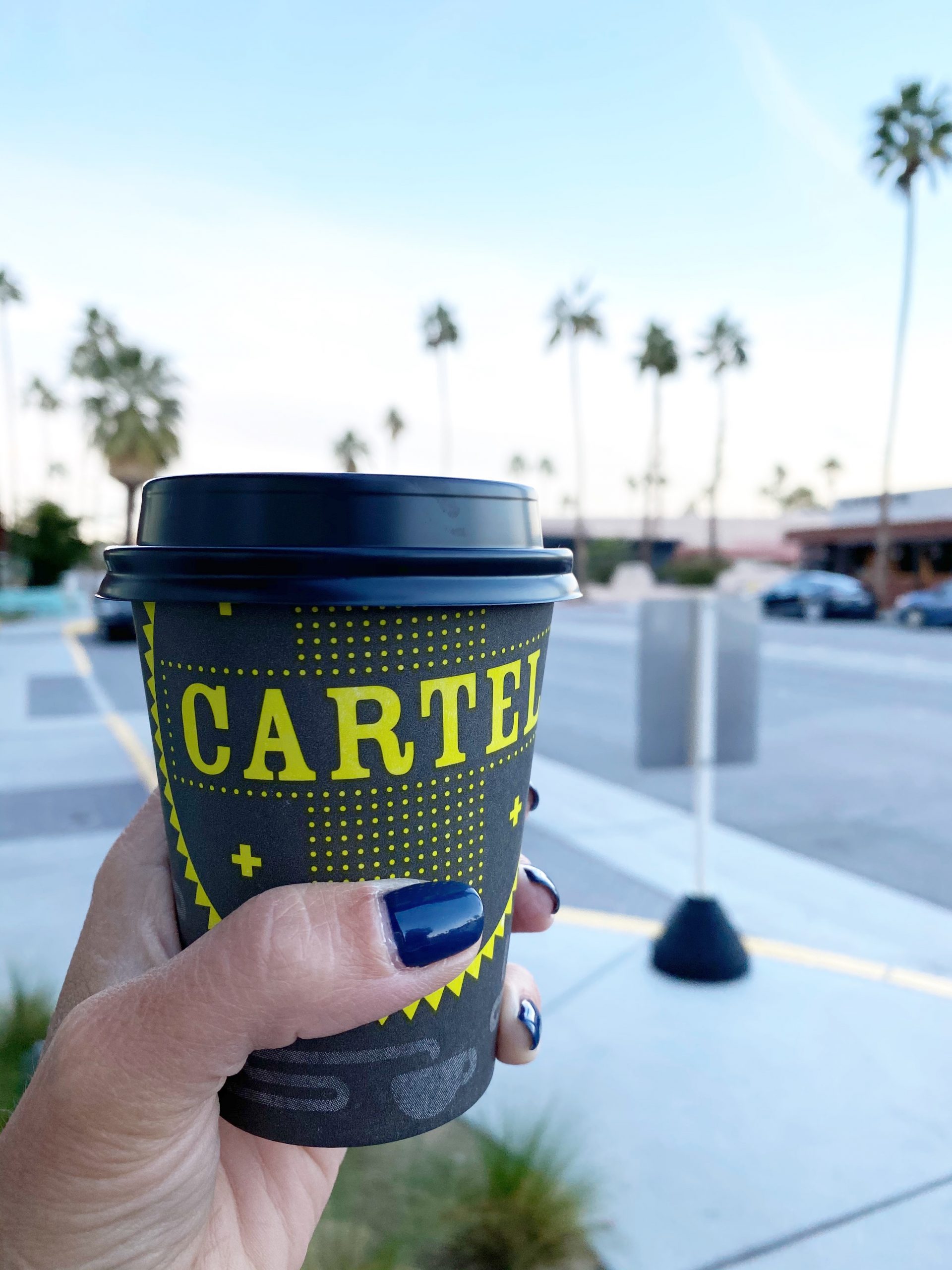 Bluebird Coffee – try the honey cinnamon latte.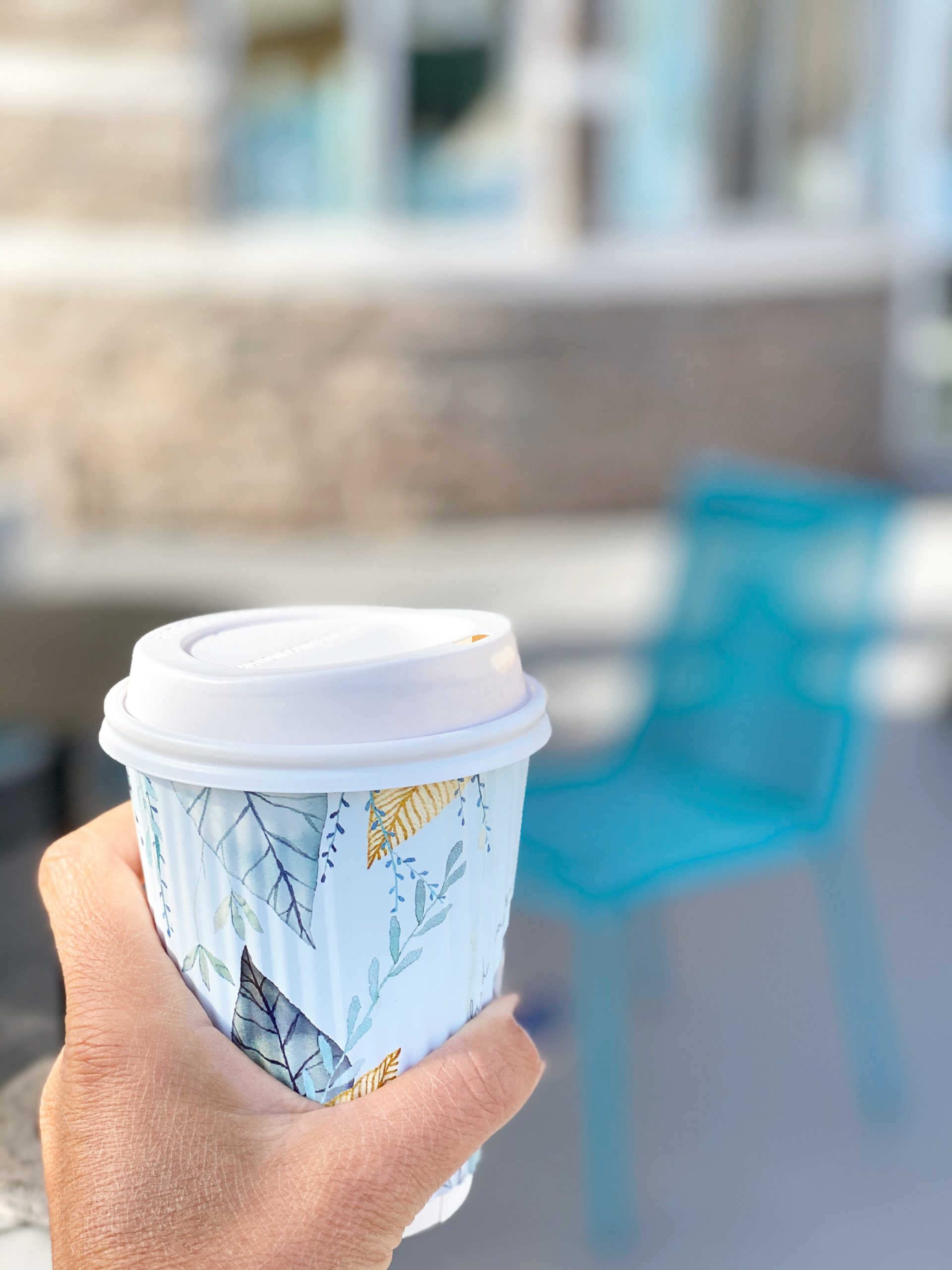 Ernest Coffee – coffee shop serving Stumptown Coffee.
Fruit Wonders – amazing açaí bowls, juices and smoothies.  Also try the coconut horchata…trust me!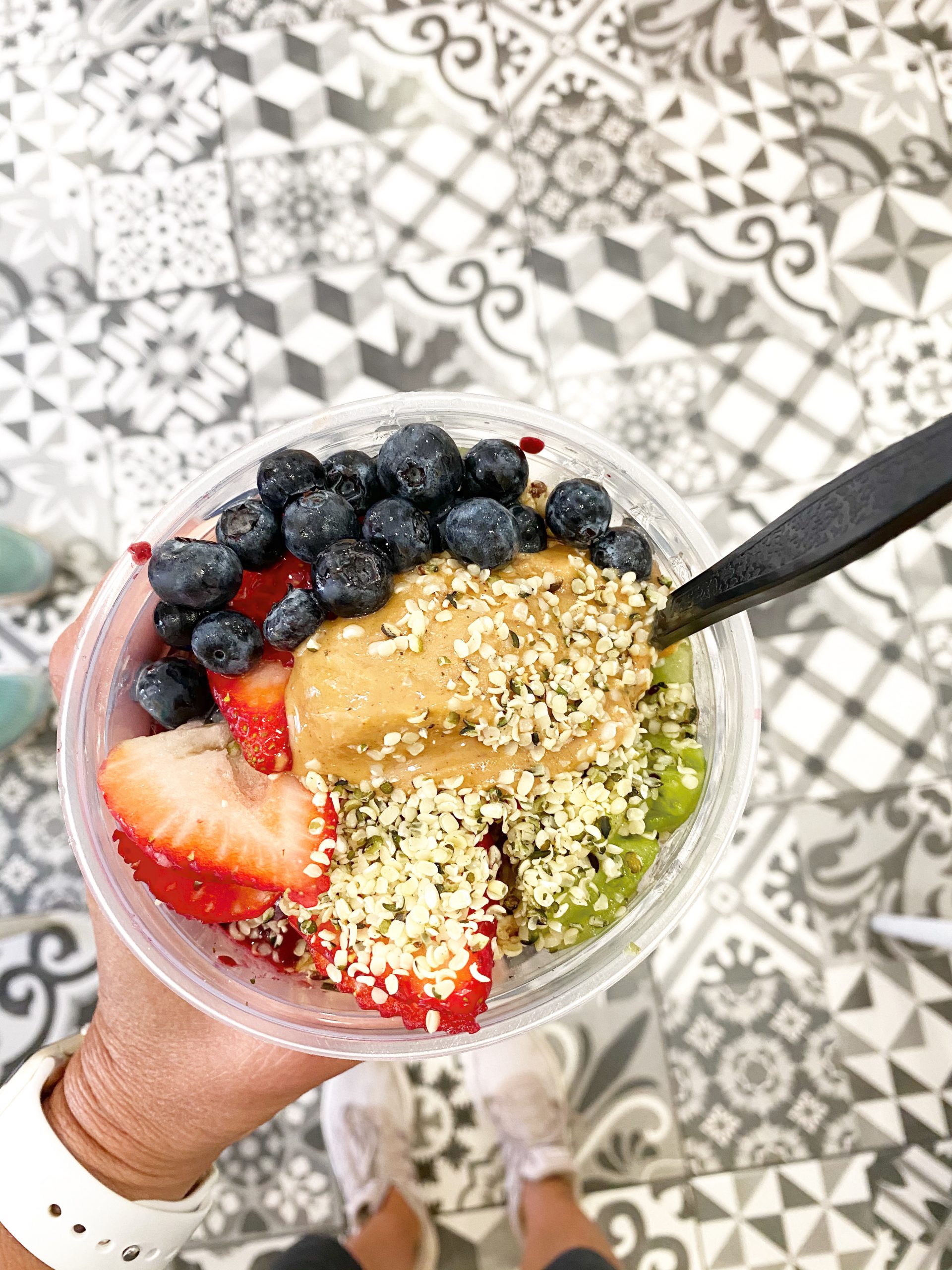 Kreem – artisanal ice cream and coffee (I've seen them serve Heart Coffee from Portland).  They also have vegan options and treats for your pups!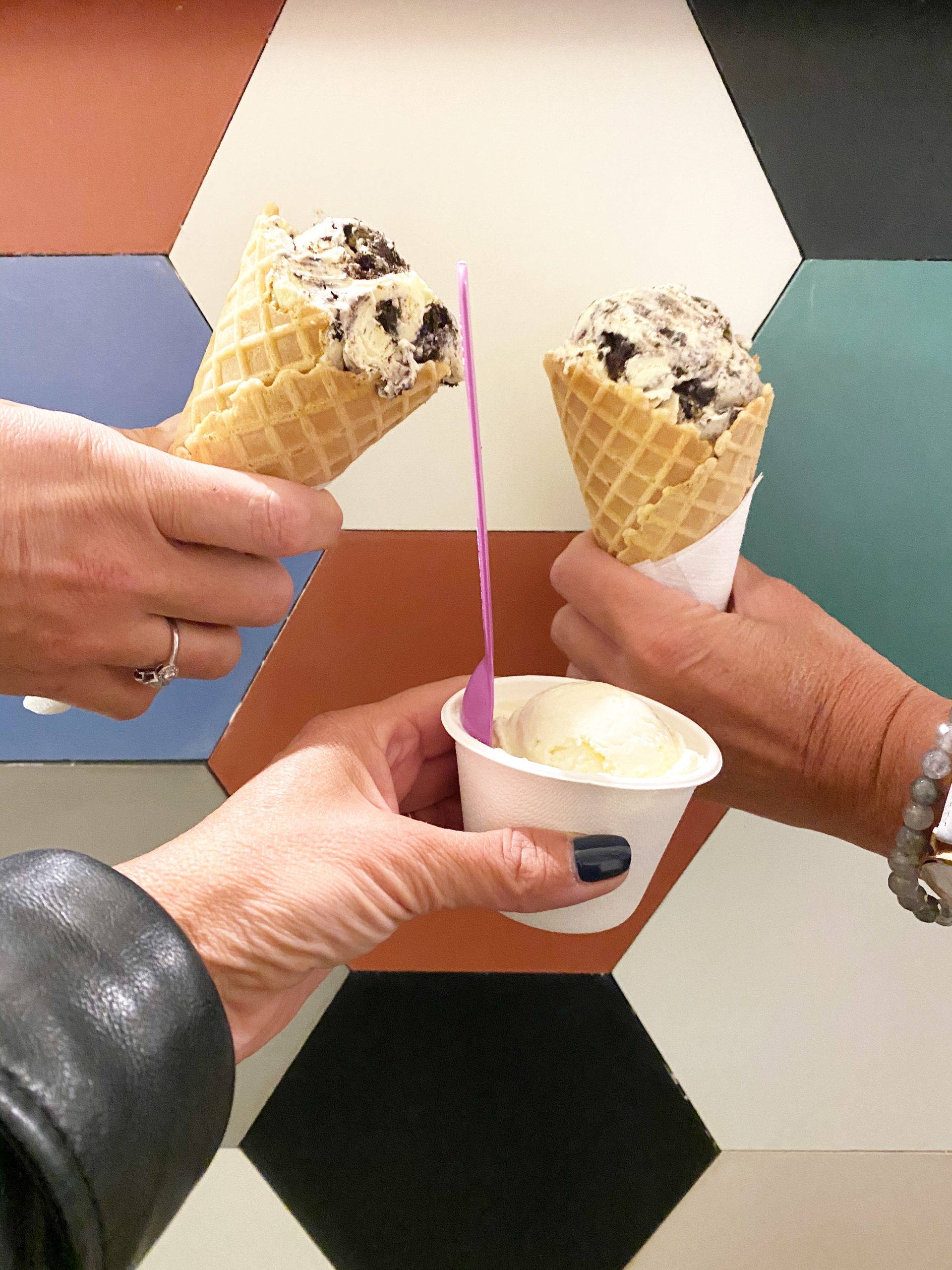 Sugar High at Azucar – bar on top of the Azucar restaurant at Serena's Villas.  Great place to visit for happy hour.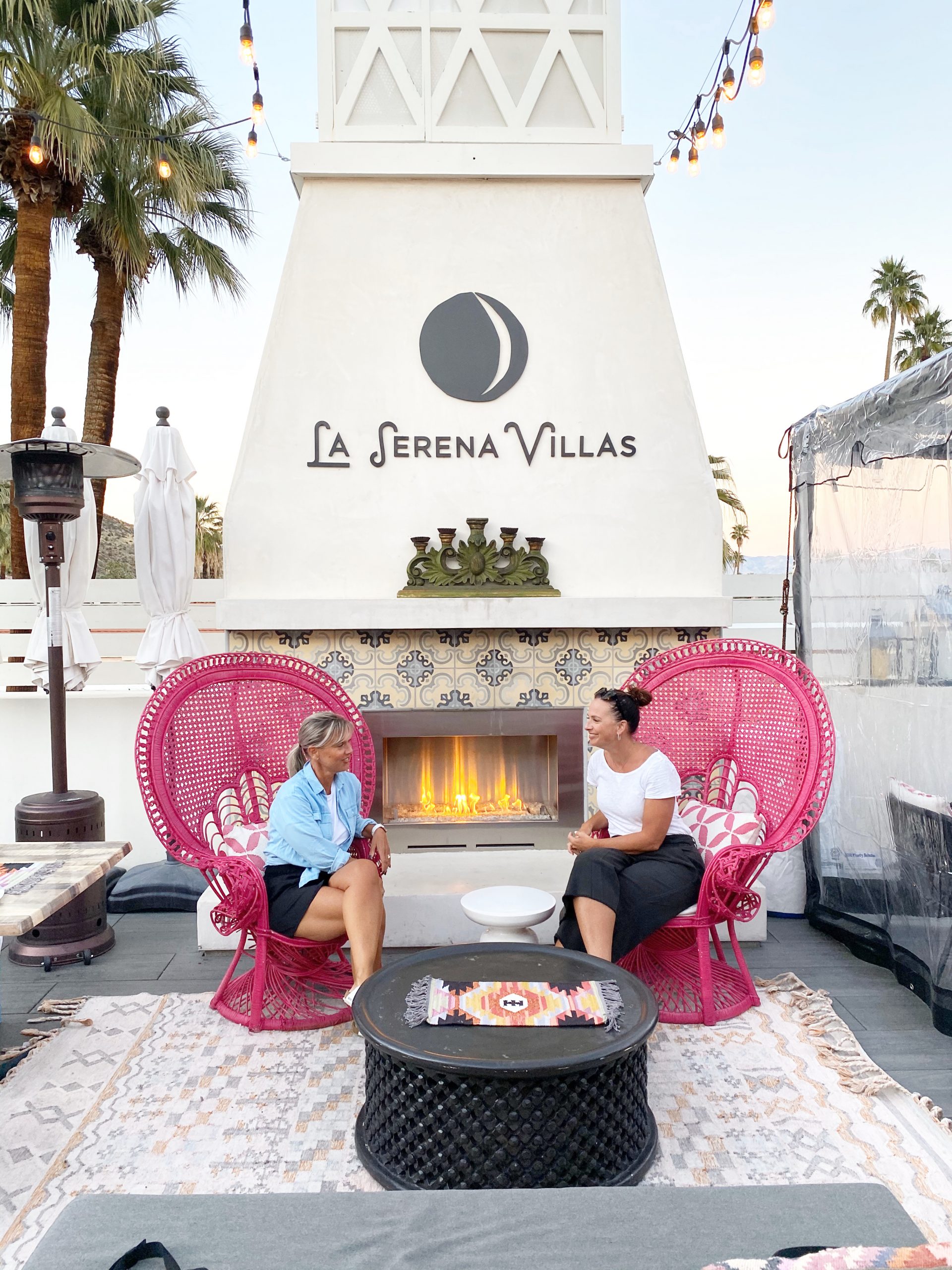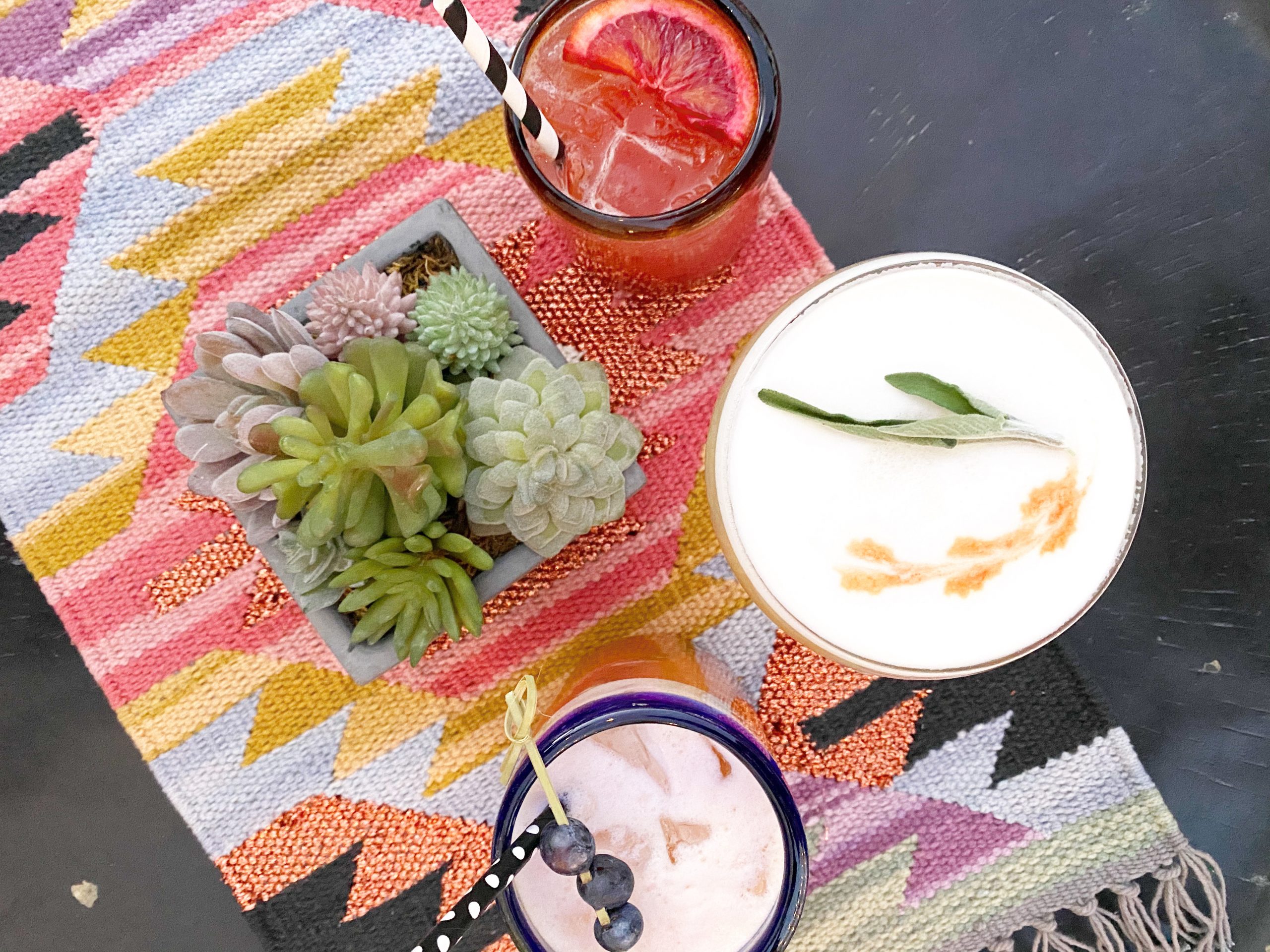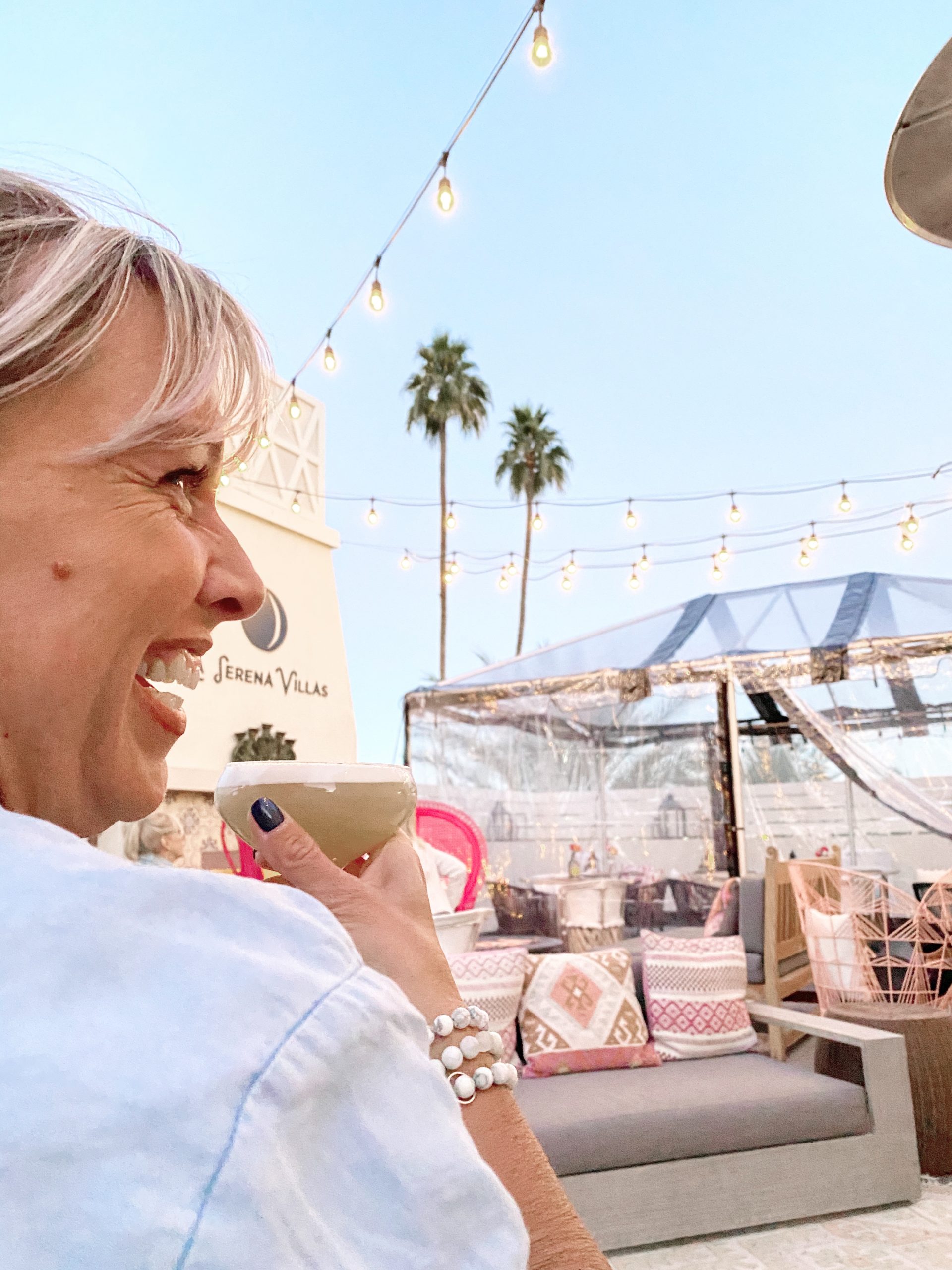 WHAT TO DO //
Bike Palm Springs – did you know that Palm Springs is full of dedicated bike paths?  Rent a cruiser and Bike Palm Springs will even drop it off and pick it up for a fee.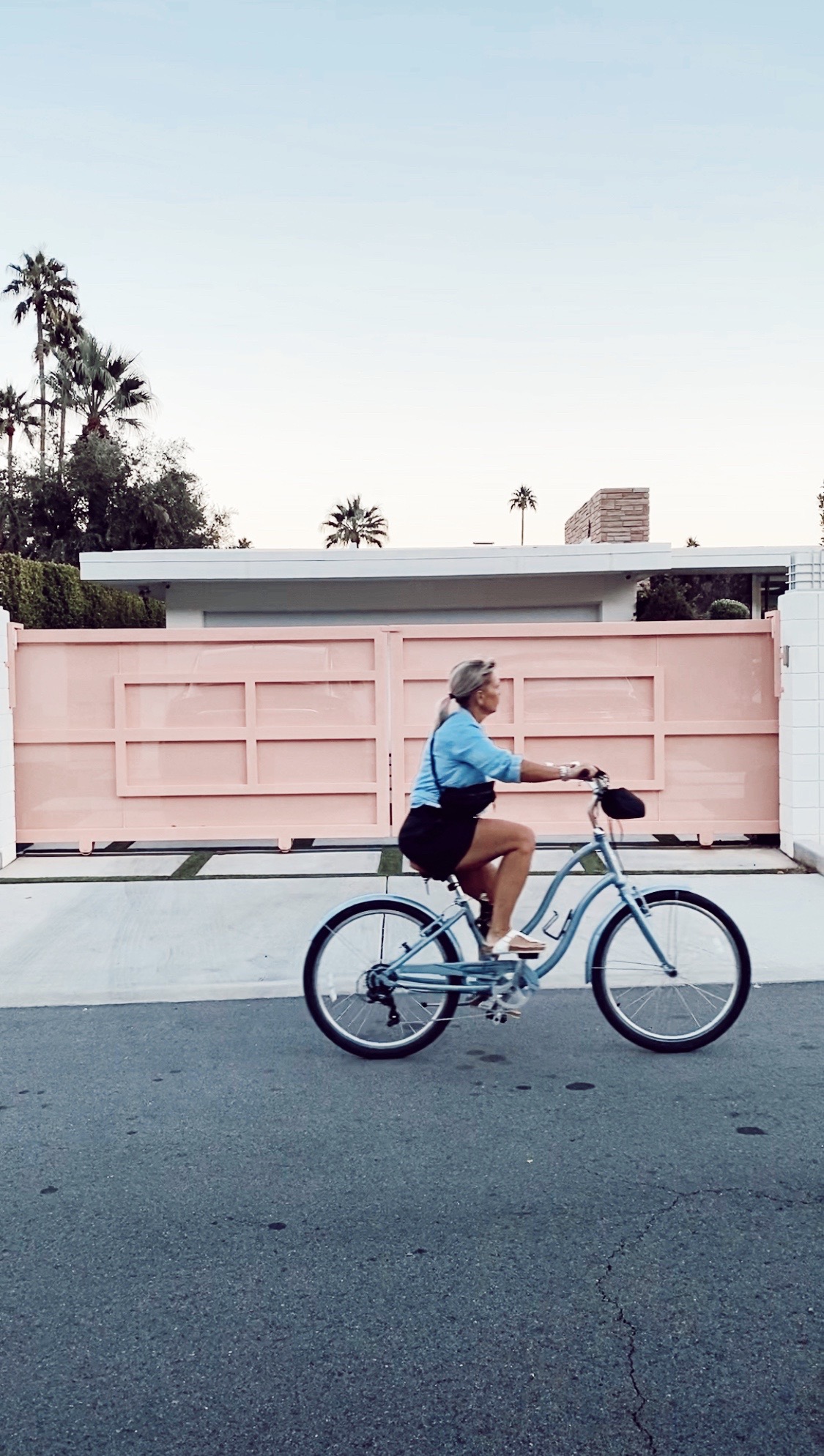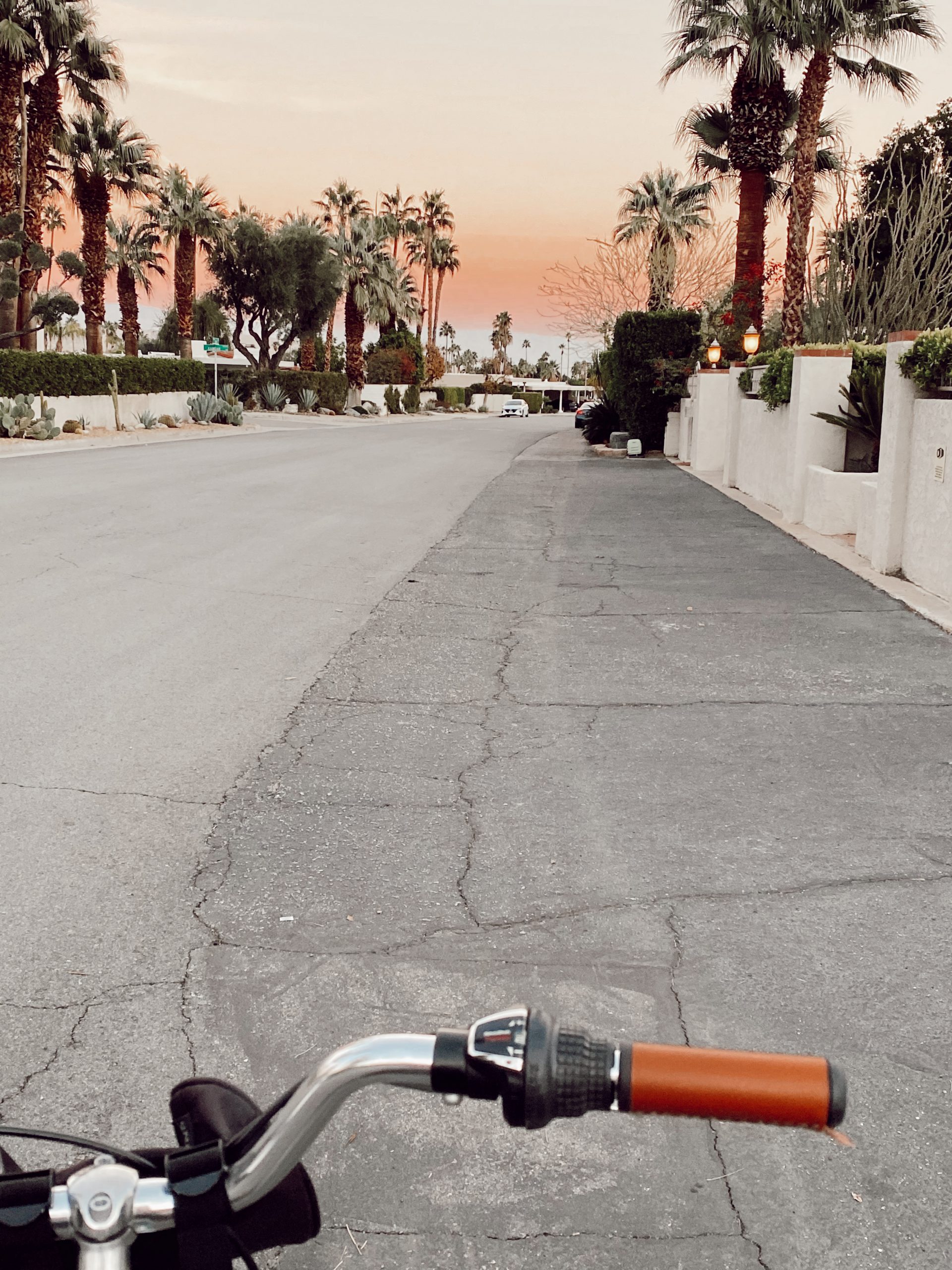 Hike – one of my favourite things to do in PS is hike and then go for brunch.  A couple of my faves are Indian Canyons, the Araby Trail (which goes by Bob Hope's former home), and the Museum Trail.  Check out these hikes on the All Trails app.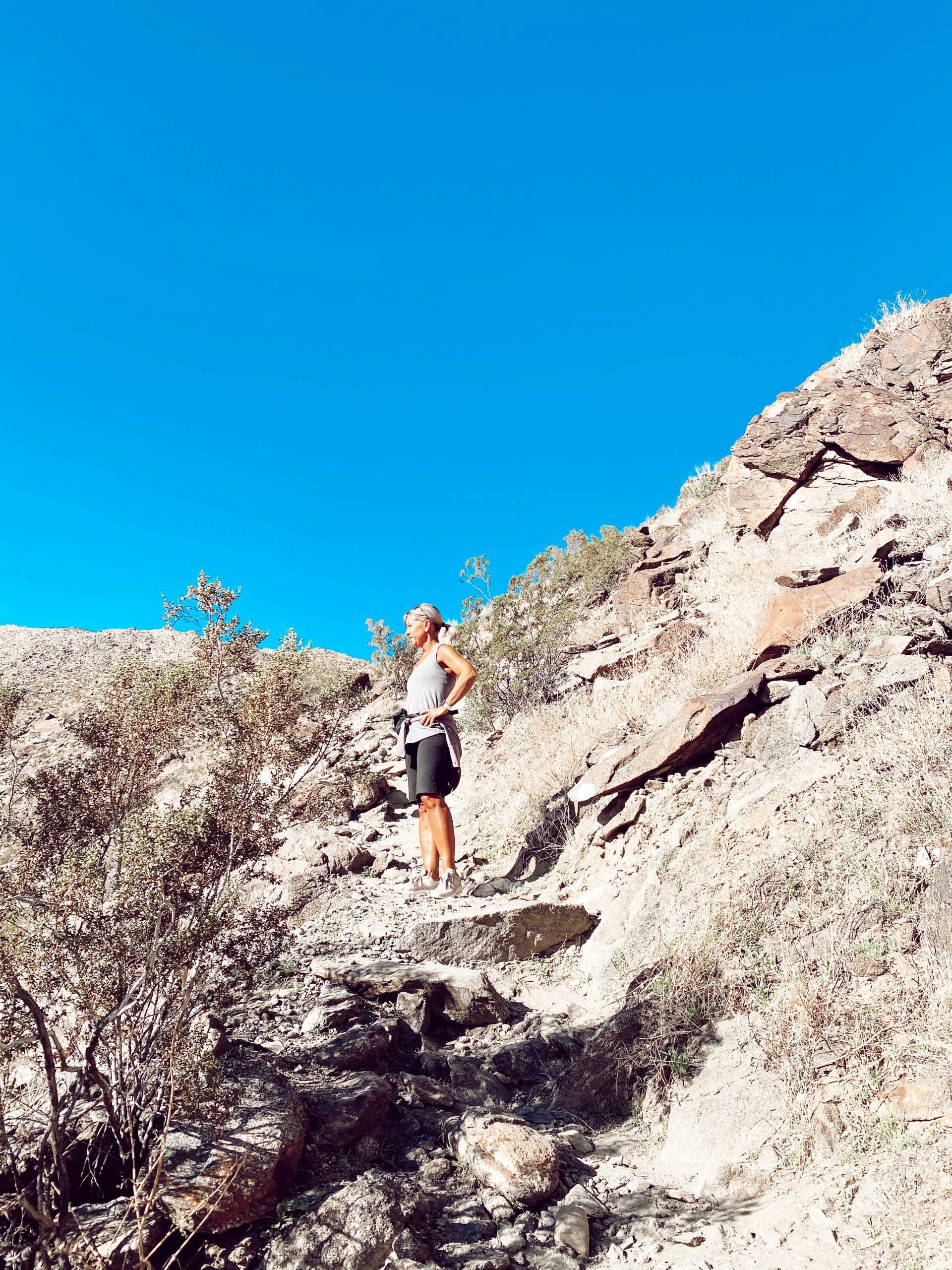 Modernism Week – celebrates midcentury modern architecture and design with home tours, events and parties.  I haven't been, but I've heard it's amazing…it's on my list!  Be sure to book your accommodation well in advance for this week.
Desert Hills Premium Outlets – this is located about 20 west of Palm Springs, this is one of the best outlet malls I've encountered with a large range of brands, including high end ones such as Gucci, Balenciaga and Valentino.