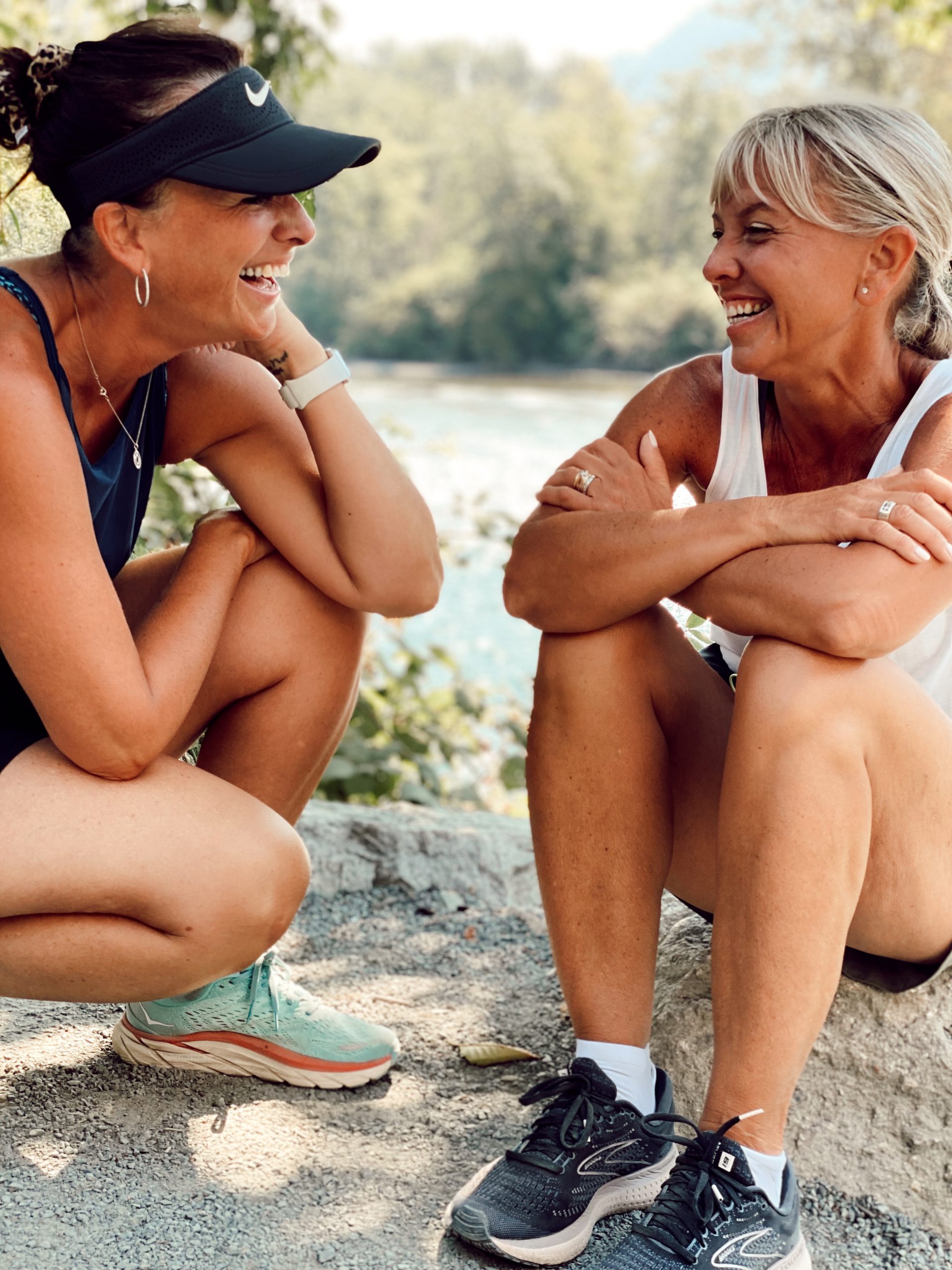 If you follow Pam and I on Instagram, you might have seen a post or two (or three or four lol!) about our training progress as we approach our marathon, this upcoming weekend. Ok…it's kinda a big deal for us…there are three of walking this marathon and each of us had said at different times that we never EVER thought we would touch a marathon. But…nothing like a fundraiser to give us the nudge to move out of our comfort zones!
It was very early into the training that it became apparent that my regular running shoes were not cutting it for me. A couple of longer distance walks and I was in serious pain….not only my feet, but my back and legs as well. Pam, on the other hand was putting the miles on wearing her Birkenstocks! She felt the most comfortable in them, having not had runners that worked for her in past. The Birks did her well…but she realized there was a point where they maxed out! Lol. About 24 km was the limit!! (I would've bowed out WAY before that!)
So, it was at that point, that we reached out to Kintec for their help in getting us into runners that could take us the distance. Guys, it made all the difference. We were able to have our gaits analyzed (a service Kintec offers to their customers ) and from that analysis, they could suggest the different runners that would work for us individually.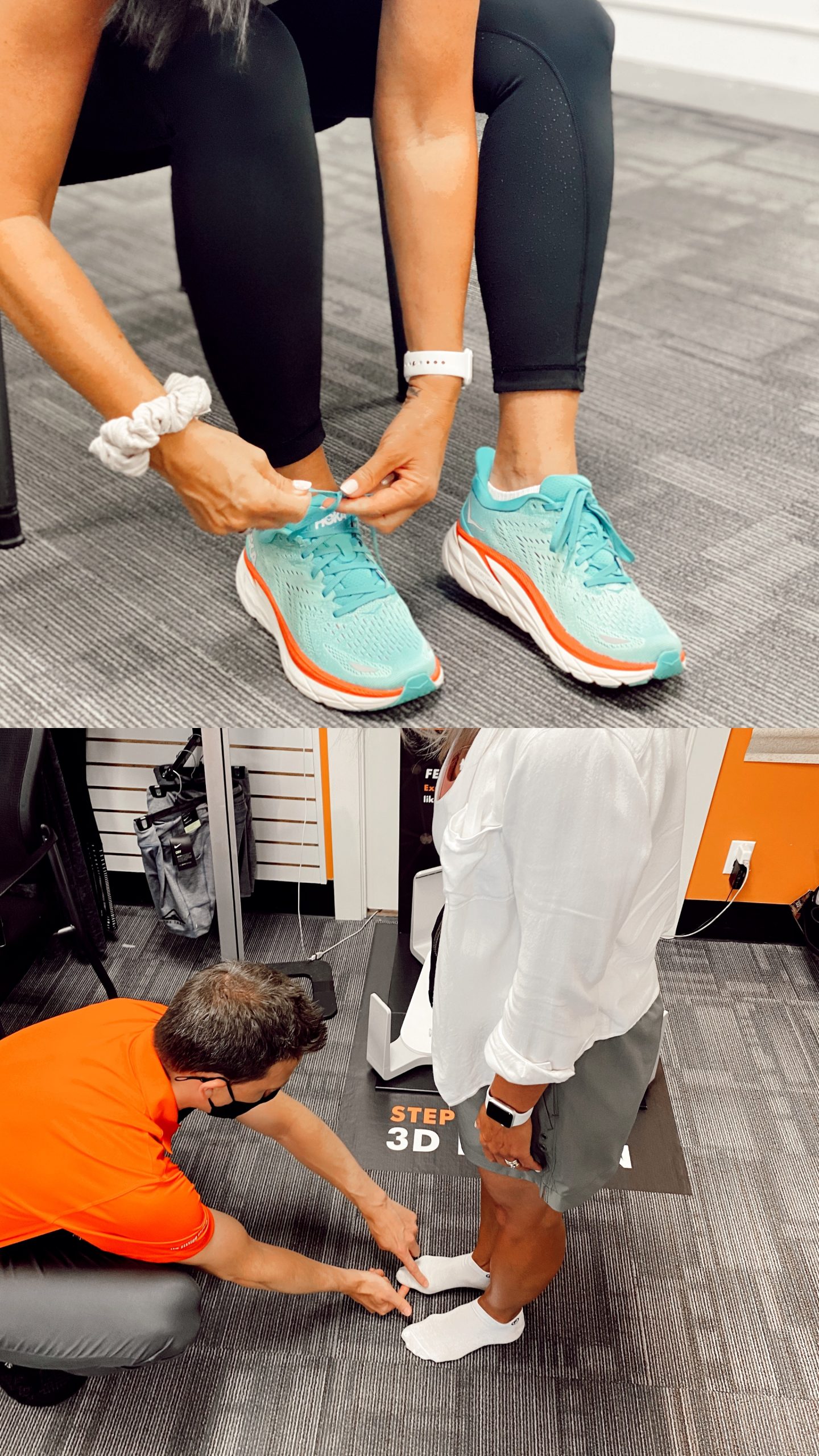 When I put the HOKA One Clifton 8's on, I knew I was getting somewhere!  Most importantly, I had been wearing a size that was too small for me. These runners also gave me some much needed cushion… they have major shock absorption..something that I was in desperate need of.
Pam settled on Brooks Glycerin 19 which felt like walking on a cloud. They are incredibly lightweight and provide a high amount of cushion and support for her more narrow foot.
OK… all this to say, fitness and wearing the right footwear are a synchronized relationship. The shoe is essentially the base that will help you move more effectively. It's that important. Exercise as we grow older is vital and so we wanted to talk with you about how to approach it. We enlisted the help of  Dr. Michael Ryan, Head of Product and Innovation at Kintec. Dr. Ryan is a global leader in the role of footwear and injury risk in runners.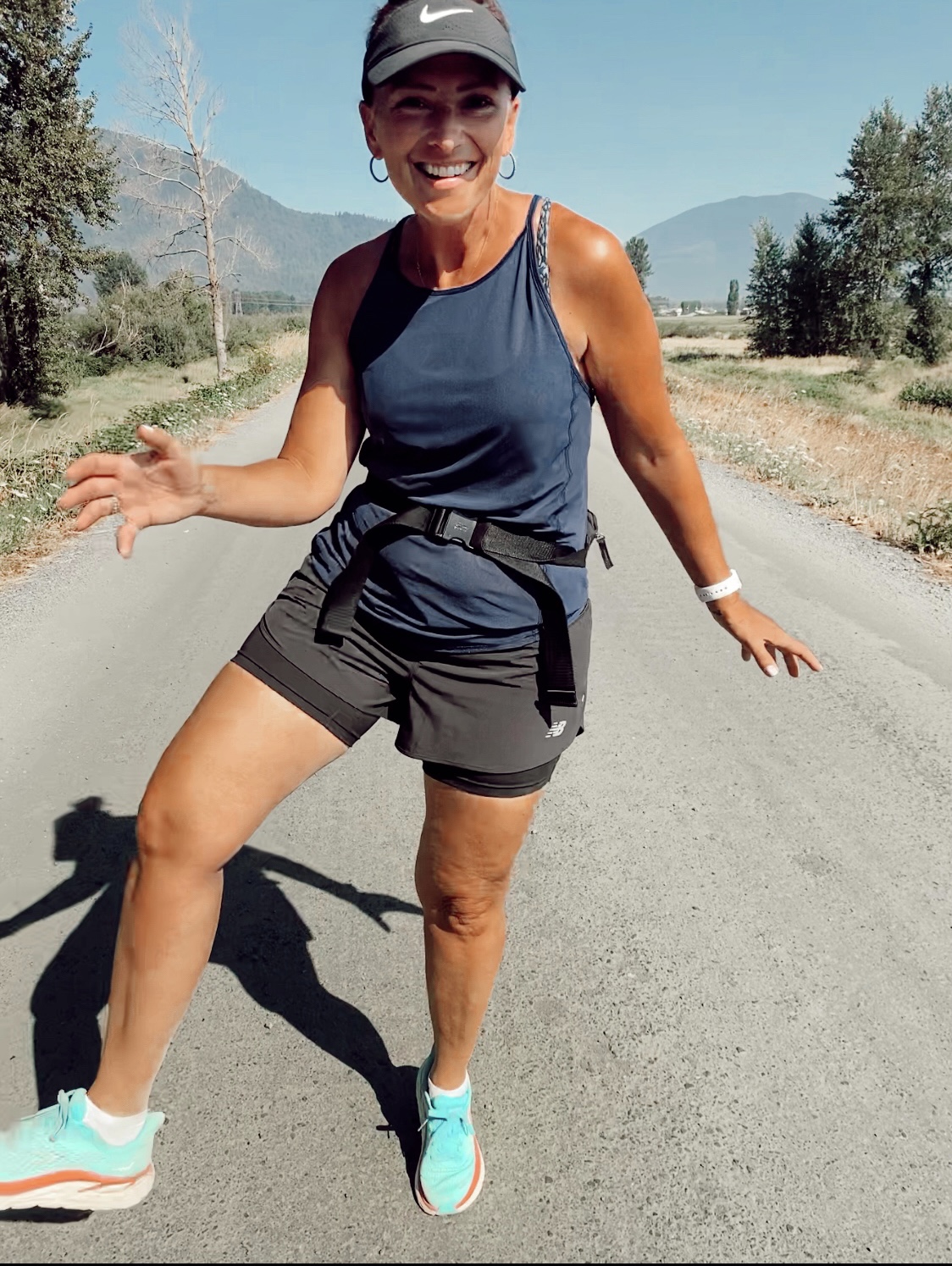 Here is what we asked Dr. Ryan:
1.If someone hasn't been active in a long time, what is the beset way to get started?  Find a level of activity that you think is do-able.  Start at a rate where you end the activity wanting more (aka don't kill yourself!!) and then take time to get to the level you want to be at…a couple of months is usually required. And then keep doing it!  The total amount of output over time is what counts…have a progressive mindset!  The idea is to form a habit…and get to a point where it is lifestyle for you.
2. What is the most critical tidbit to keep in  mind for a woman exercising in her :
a) 20's – Don't burn out! Have fun.  Injuries can become the grounds for developing a negative association with a certain exercise so you don't want to overdo it and essentially tarnish what you enjoy doing!
b) 30's  This is an important time in bridging years for activity. Maintaining/upholding your activity habits make it easier for your 40s an 50s. Shoot for 2½ hours of moderate-intensity per week. Include strength training to keep your muscle mass from decreasing.
c) 40's – A time to rediscover yourself. During these years, you can experience demonstrable gains! Most have more time at this age to devote to our health and wellness so use it well! Focus on managing your body's aches and pains.  Tools for this include using a roller and self-massage.  Heart rate tools, such as WOOP are helpful to regulate where you're at.
d) 50's   Continue the trend that you've established. Be mindful that there is a risk to overuse so monitoring and listening to your body are vital.. Hopefully by this time, your addiction to movement will be established and it will be part of your everyday.
e) 60's and beyond: Bone health is critical.  Resistance training is incredibly effective in helping to build bone health. Why is this important? Improving bone health is vital to decrease the risk of fractures and osteoporosis. Keep moving…enjoy what it does for you!
3. As a women enters menopause, what role does exercise play? 
Exercise remains vital..but there are factors to be aware of. High on the list is bone health (as mentioned above). Strength training and impact activities (like walking or running) can help to offset the decline of bone mineral density and prevent osteoporosis. At this stage, metabolic differences also increase at a high rate. Our metabolism decreases which, if left unchecked, can cause weight gain. While the number on the scale isn't the be all, end all (our health is determined by a number of factors!)  menopausal weight gain can have some serious implications, such as heart disease and type 2 diabetes.  So moving is critical to maintaining overall health.
4. Why is it important to get a proper pair of shoes for walking/running/ hiking? First, if you don't have a proper pair of shoes, any type of output is going to be uncomfortable.  You shouldn't be thinking of your feet when you're exercising! 20% of people are wearing the incorrect size of runners, whether that be length or width or instep (I was one of those people!!). Shoes can affect how your body moves, creating stress or conversely, providing an improved range of motion. A good pair of runners can help prevent injuries and provide support, such as shock absorption or arch support. It's pivotal!
5. Pam is obsessed with counting her steps. Is this ia good measure of activity? It's a great start! It's an objective way to get a good picture if you are "moving" enough.  It is easily accessible and inexpensive, which makes it a widely used tool. If you want to get even more specific, tracking your heart rate is a very accurate way to track how you are working.
6. What is one tip you could give Pam and I in preparing for our marathon? Give yourself lots of time to train! Adapt your body to be able to do it. – Isn't that the truth! Last summer, Pam and I thought we'd be able to pull of a marathon walk within the next 6-8 weeks. Then it became apparent that a long distance walk was something that would require training and preparation! So…we delayed it for a year…and have been working up our distance over this time. It is crazy how the body begins to adapt to longer distances and this huge goal becomes more within our reach!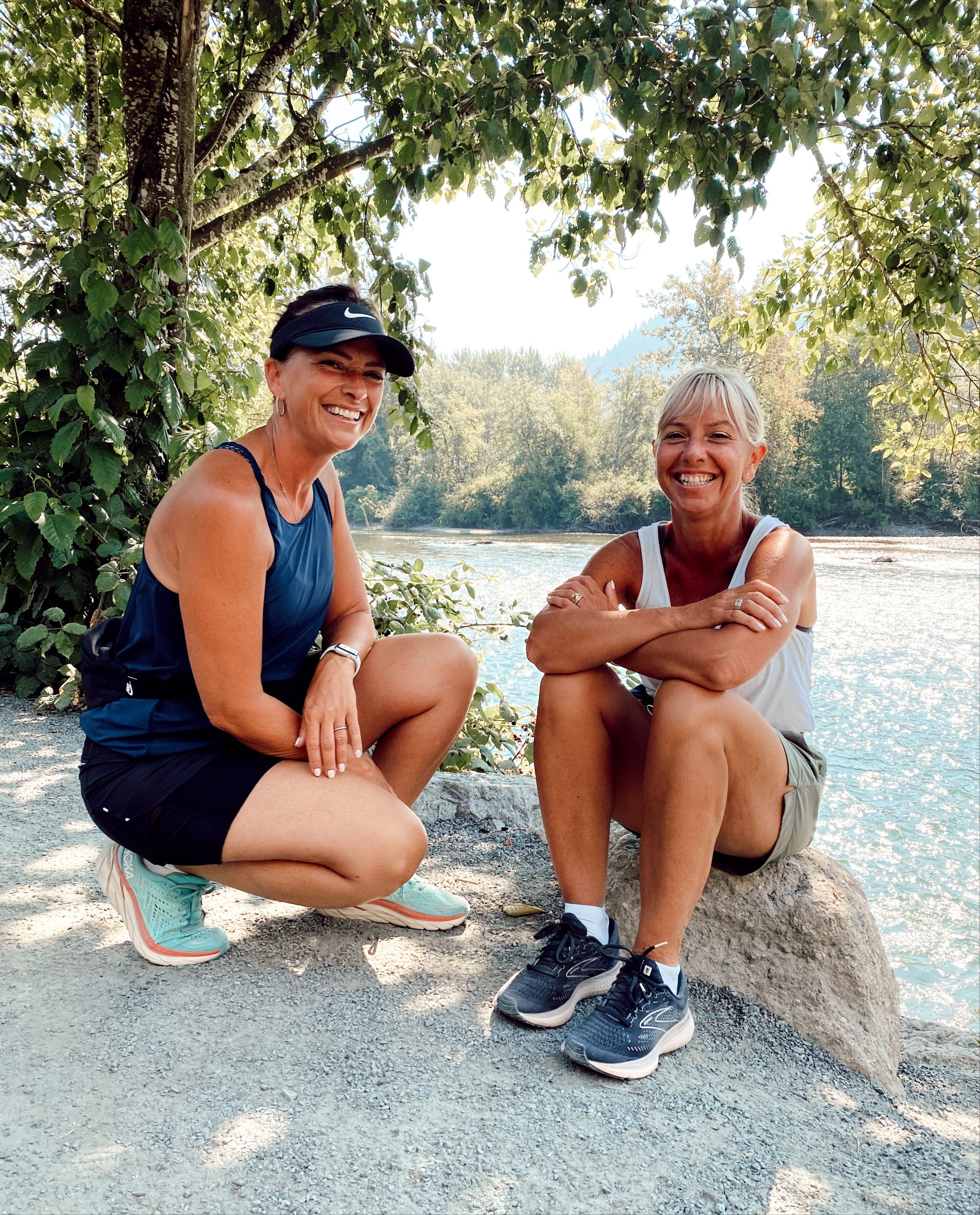 Thank you to Dr. Ryan for helping educate us better on why we need to be moving throughout all stages of our life…and how it needs to be adjusted as we go along!
We are so grateful for our new runners to take us the distance in the most effective way possible! Thank you to Kintec for getting us on track! #partner
Do you have a question we didn't answer? Let us know!
Have an awesome week, friends! Laurel x