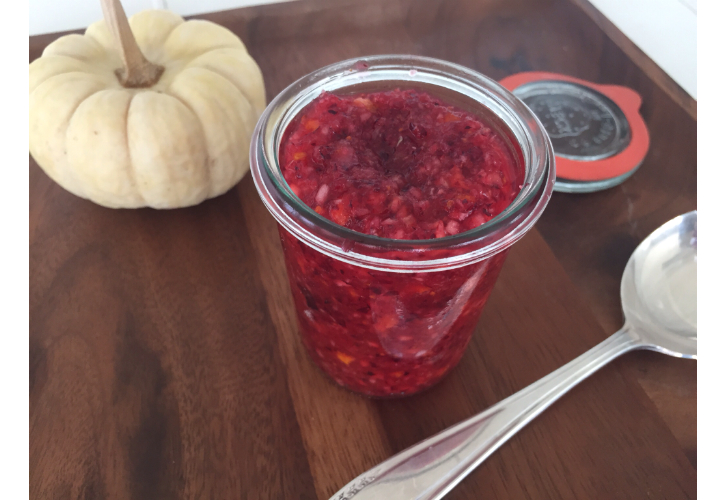 I love cranberry sauce with my turkey but I can't stand the jelly kind that holds it's shape even after it's been released from the can!  My grandma used to always make homemade cranberry sauce.  It had a hint of orange and I couldn't get enough of it.  I regret that I didn't ever get her recipe, albeit she probably came up with it on her own and it was slightly different each time!  I've tried to replicate it and this recipe from Company's Coming is the closest that I've found.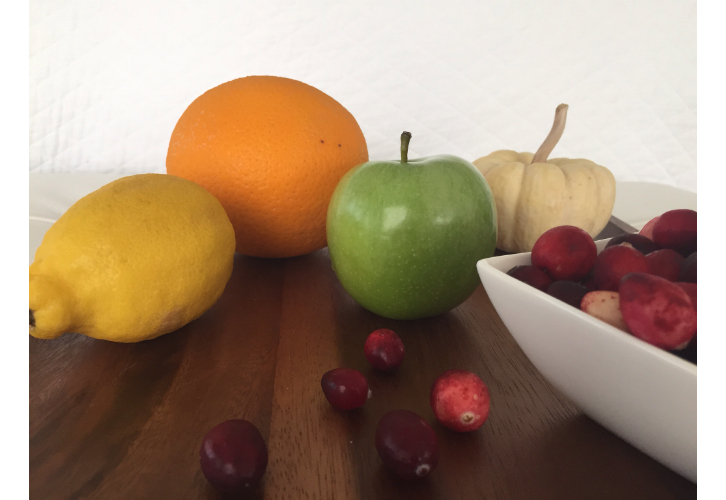 Fresh Cranberry Sauce
Author:
Adapted from Company's Coming
Ingredients
2 cups cranberries
1 apple, peeled and cored
1 orange, quartered and seeded
½ lemon, seeds removed
1½ cups organic sugar
Instructions
Put sugar, orange and lemon (including rind) in food processor and pulse until coarsely blended. Add apple and cranberries and pulse until it's blended but not smooth. It should resemble a relish.
Keep refrigerated.
I love that this literally takes five minutes to make and it's so fresh and yummy!  I usually like to make it a day or two before serving and let it sit in fridge to let the flavors meld together.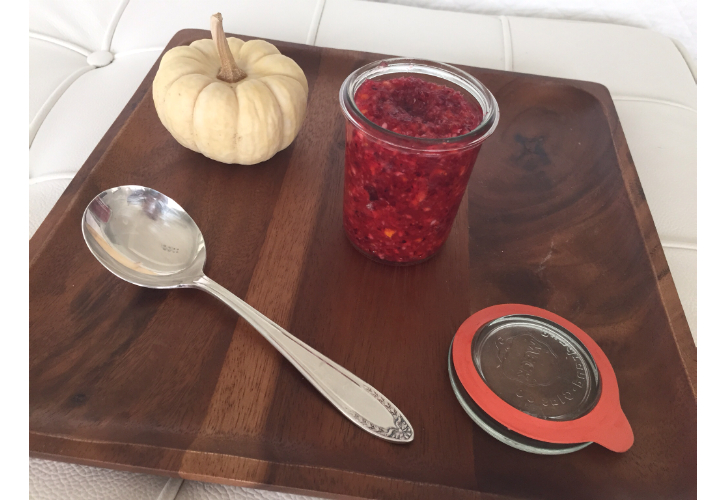 Trust me, this recipe turns non cranberry sauce lovers into believers! And if you happen to have any left over, you can use it in yogurt parfaits or over ice cream.