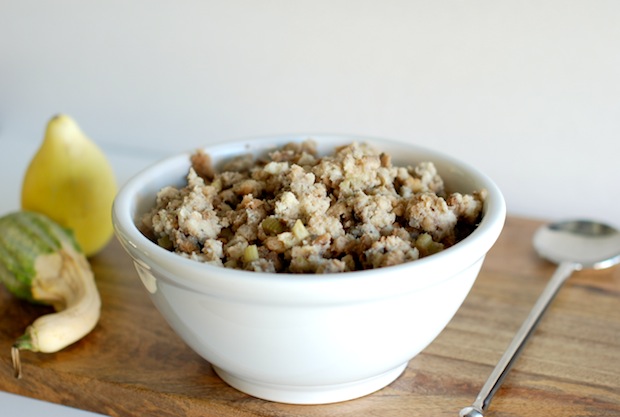 There are a few things on which i retain a purist status..stuffing is on that list. Not that i object to some of the delicious recipes I'm seeing with sausage or apple or bacon. They all sound delicious but when Thanksgiving dinner approaches, i reach for a recipe passed down from my mom and before that, my grandma. Jotted down on some note paper when i was in a rush, it's a bit of a jumbled mess but that's how it shall stay. I do have it memorized anyways.
There is something both comforting and familiar of the smell of the stuffing heating up, flavours melding together. This recipe also works gloriously in the crock pot. No hassle with stuffing the turkey if that gets you all yucked out. Just mix all of the ingredients together…transfer to a crockpot and cross that dish prep off your list.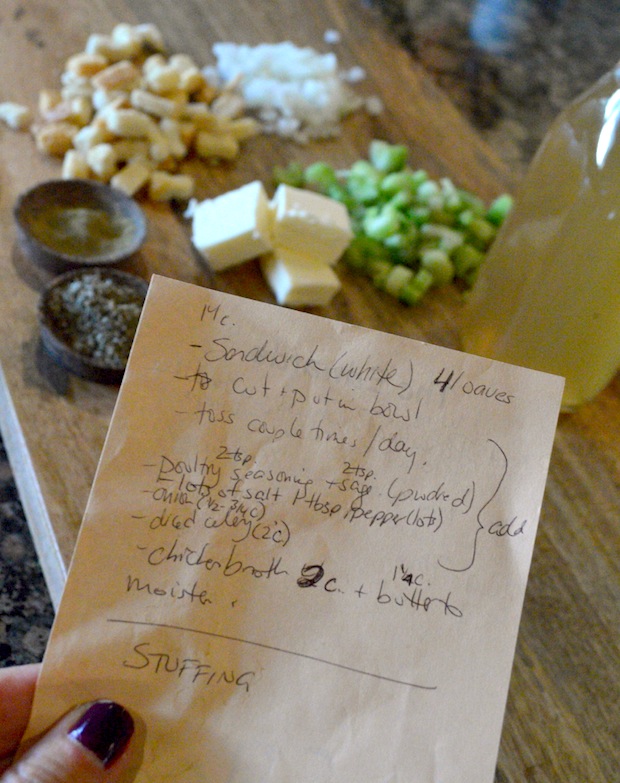 There's 2 ways you can make this stuffing. Let's call them simple and super simple! If time is on your side, you can make your own large bread crumbs.  Slice the crusts off of white sandwich loaves and then cut into cubes. Place the cubes in a bowl and toss a number of times each day…just when you think about it..no strict rules. It will take about 2 days for the bread to dry out.
If super simple is up your alley, just buy the bread cubes and no one will be the wiser!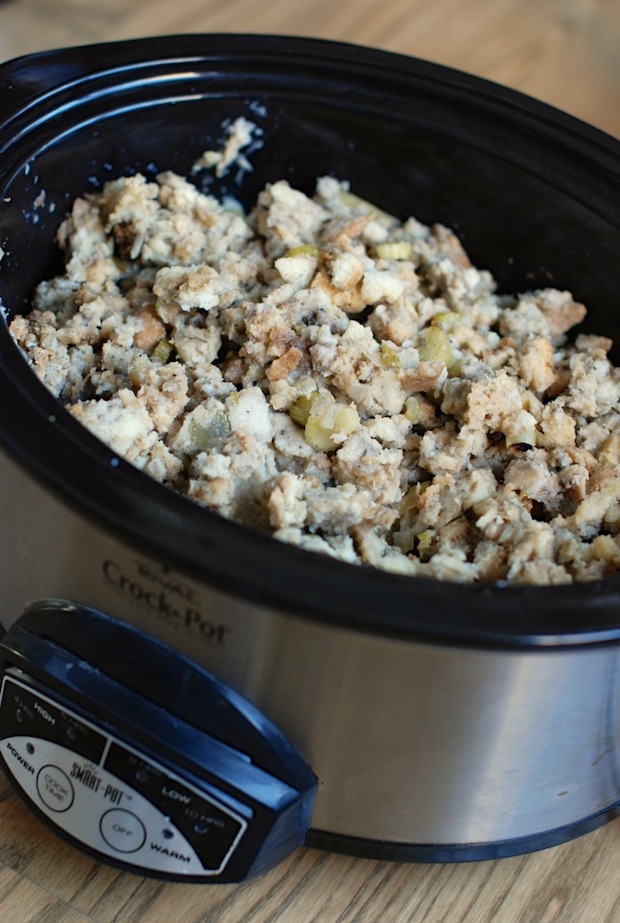 i tend to continue to adjust the seasonings as the stuffing warms. i also add additional chicken broth to keep it super moist. No thanks to dry or crumbly stuffing.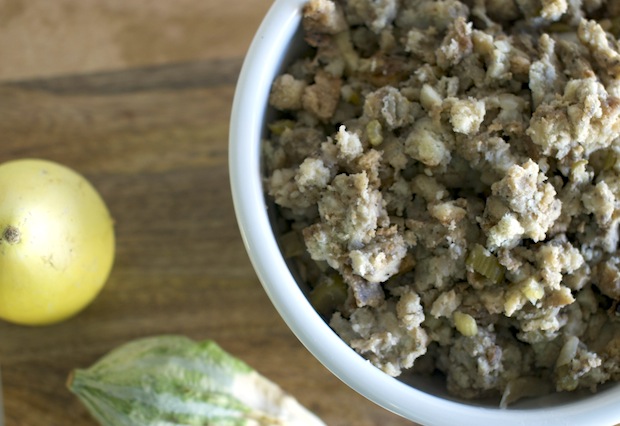 A friend mentioned that she makes and freezes her stuffing. Add it to a chicken dinner any time of year! What a great idea.  Thaw and then heat in oven, adding chicken broth if necessary.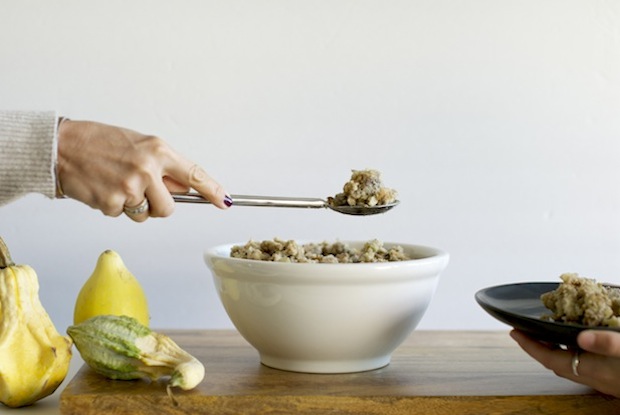 Traditional Thanksgiving Stuffing - Crock Pot Style
Author:
My Grandma, Catherine Voth
Ingredients
4 loaves white bread
2 cups celery, diced
¾ cup white onion, minced
2 tsp ground sage
2 tsp poultry seasoning
1¼ cup butter, melted
1 tbsp kosher salt
1 tbsp ground pepper
2 cups chicken broth
Instructions
For the quick version, purchase ready to go large bread crumbs.
For the more patient, cut off crusts of bread and cube. Put into a bowl and toss a couple times a day. Let dry for 2 days.
Combine cubed bread and all other ingredients in stir to mix well.
Transfer to crock pot and cook on low for 4-6 hours.
Add additional seasonings and chicken broth as required.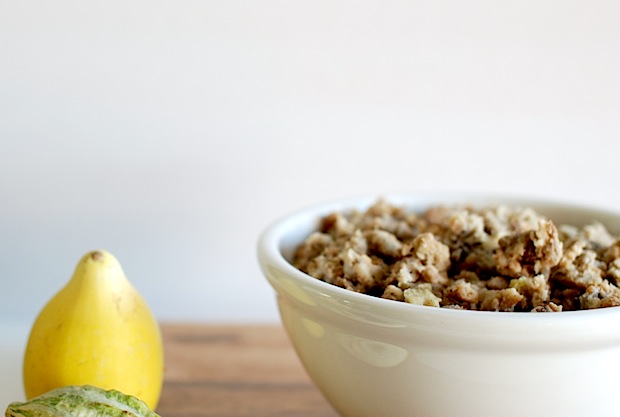 I hope this recipe might become a tradition for you as well. What other traditions make their way to your Thanksgiving table? I'd love to hear them xo