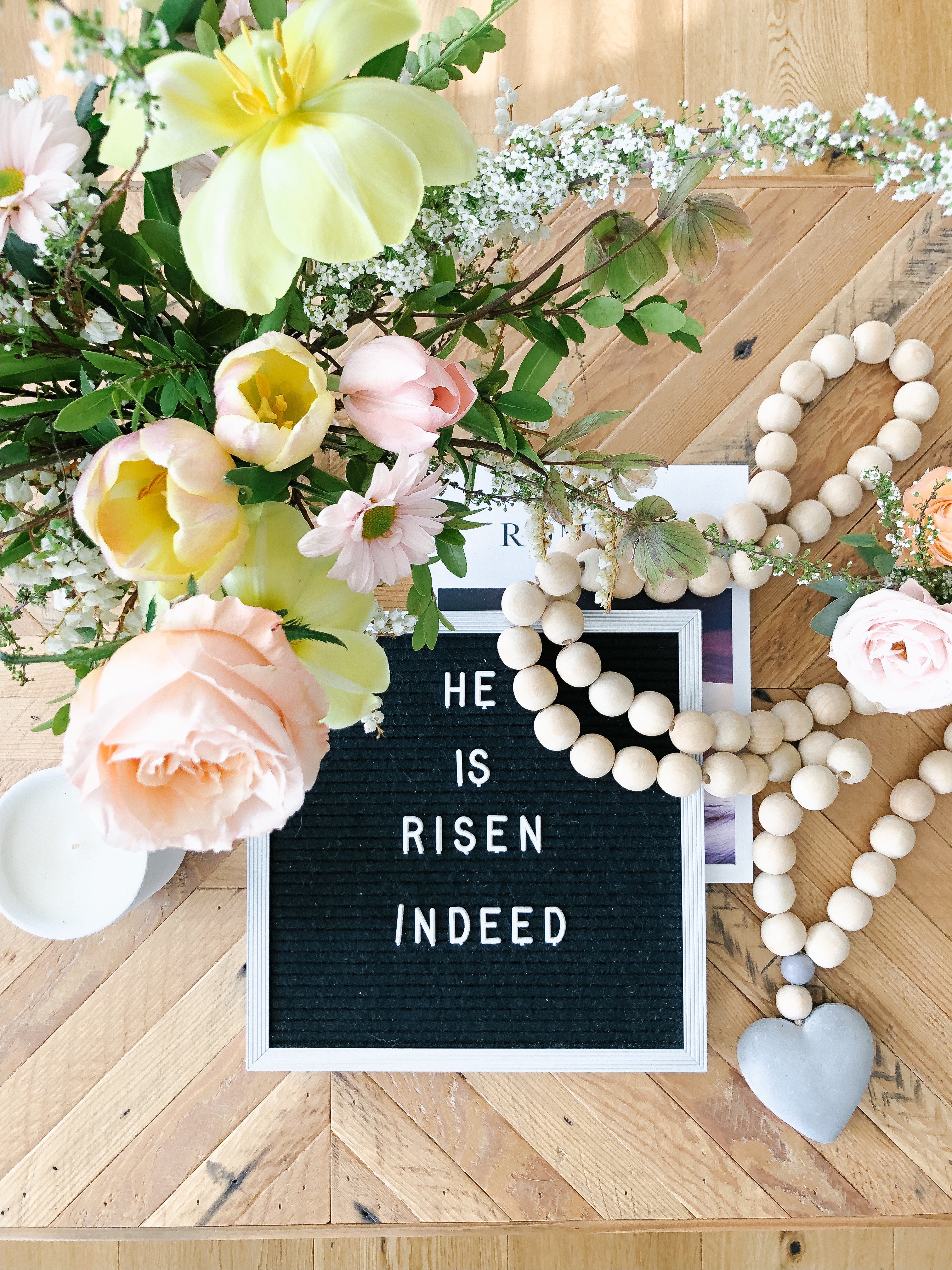 How did we get to Easter already? I'm not sure, but I really do anticipate this holiday. I might not go all out with decorations (I think Christmas decor really kinda exhausts me lol) but I like to celebrate Easter…my favourite holiday…with some small, simple gestures. Flowers, food and some little touches around the house.
I've compiled my favourites for Easter below…hope you enjoy! Happy Easter everyone:)
Our mom's Paska recipe. If you're not Mennonite, you might be like what's the deal with this paska? Well…. imagine a sweet, fluffy bread topped with icing and sprinkles. To make it is to know that it is a total labor of love. As I always say, not all paska is equal…I won't waste the calories on it if it's dry or heavy. My mom's recipe is so YUM. It is an Easter tradition that I can't imagine doing without. Let me know if you make your own batch of it, ok?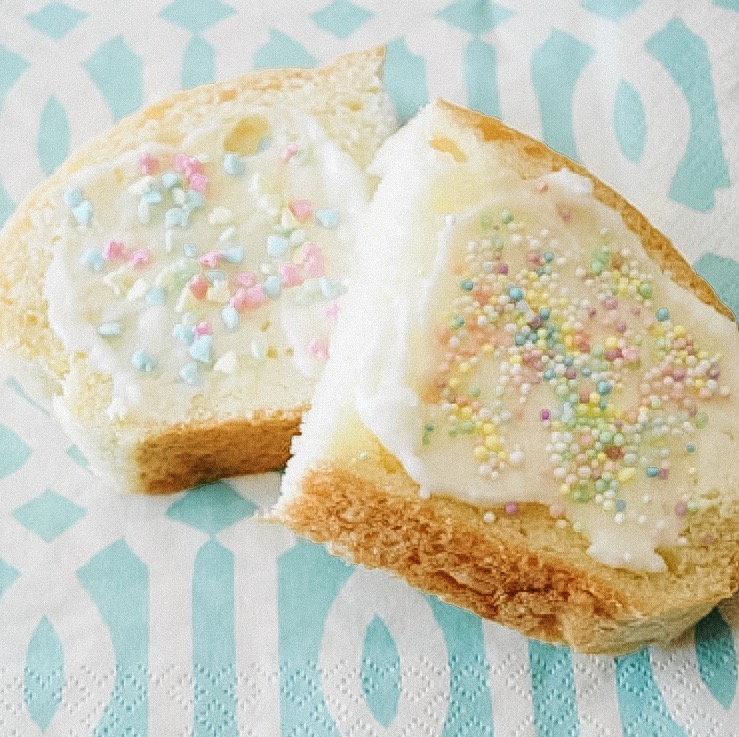 2. Brunch Egg Bake. Pam created this recipe a couple of years ago and it's one of my favourites. Prep can be done the day before which is also a bonus. Our families LOVE this dish…and I hope yours will as well.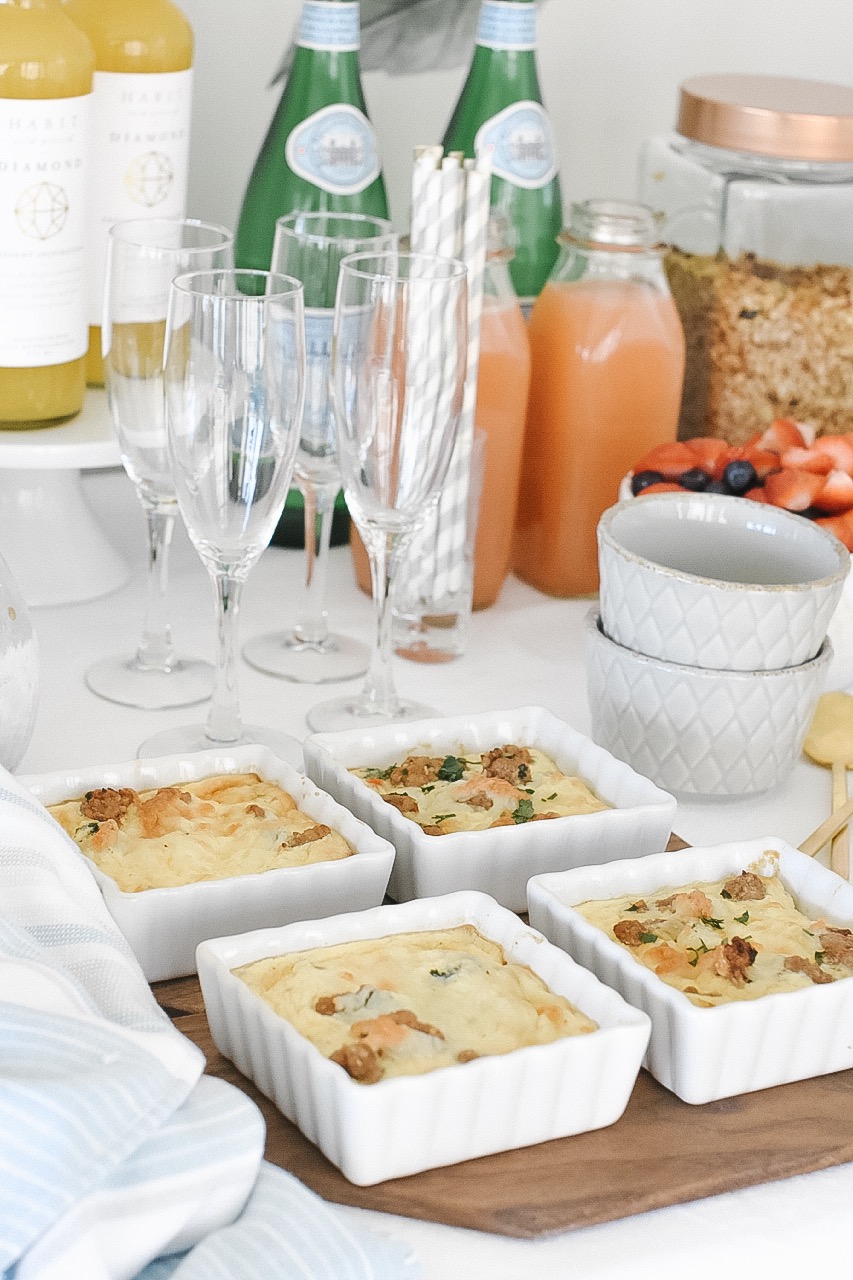 3. Simple Easter table. Pam and I love to create tables that are special and yet still simple and do-able.  We're fans of foraging for table accents. I'm known to grab my clippers and go for a walk/drive! Look to see what's blooming…clip away and place in a simple vase for a pretty and completely free centrepiece. I also found some pussy willows to add to each individual place setting. Lastly, in total Easter spirit, make use of pretty organic eggs. I love the different shades of blue and brown.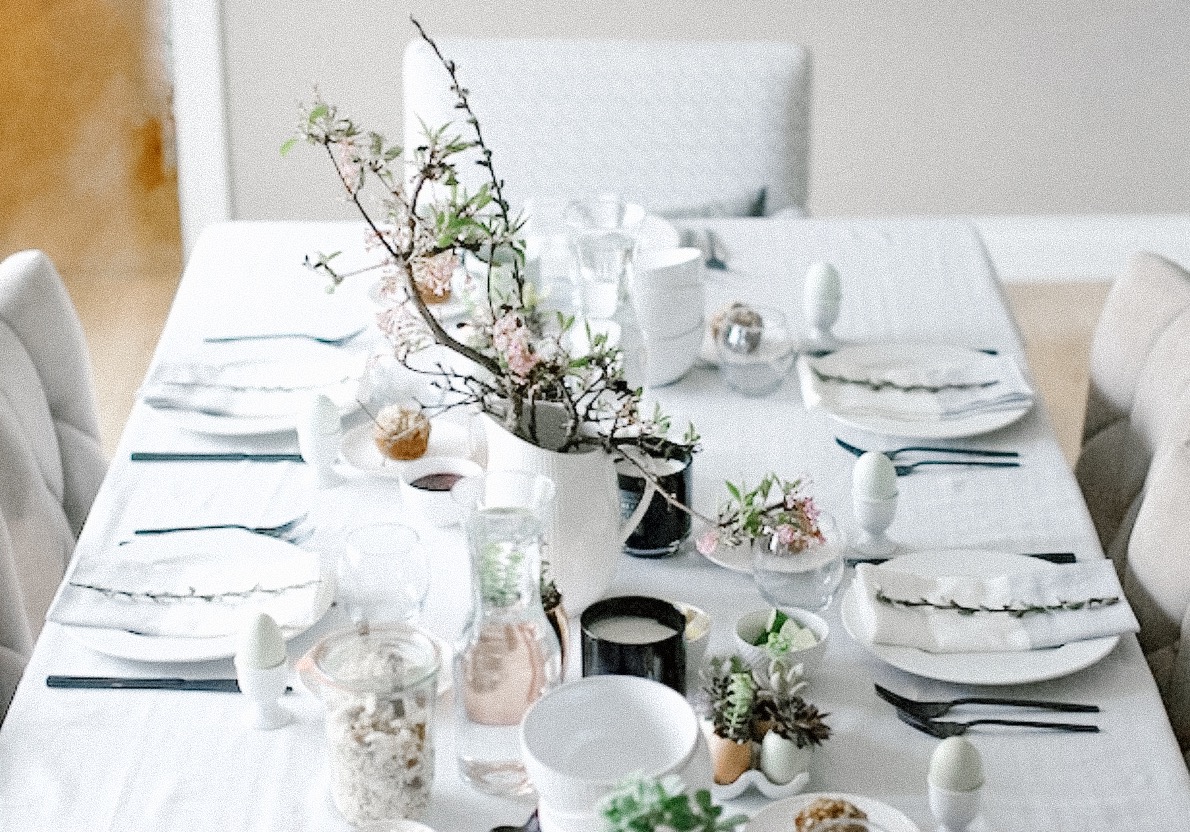 4. Easter Egg succulents. If dying eggs is so not your thing, how about these rustic looking succulent eggs?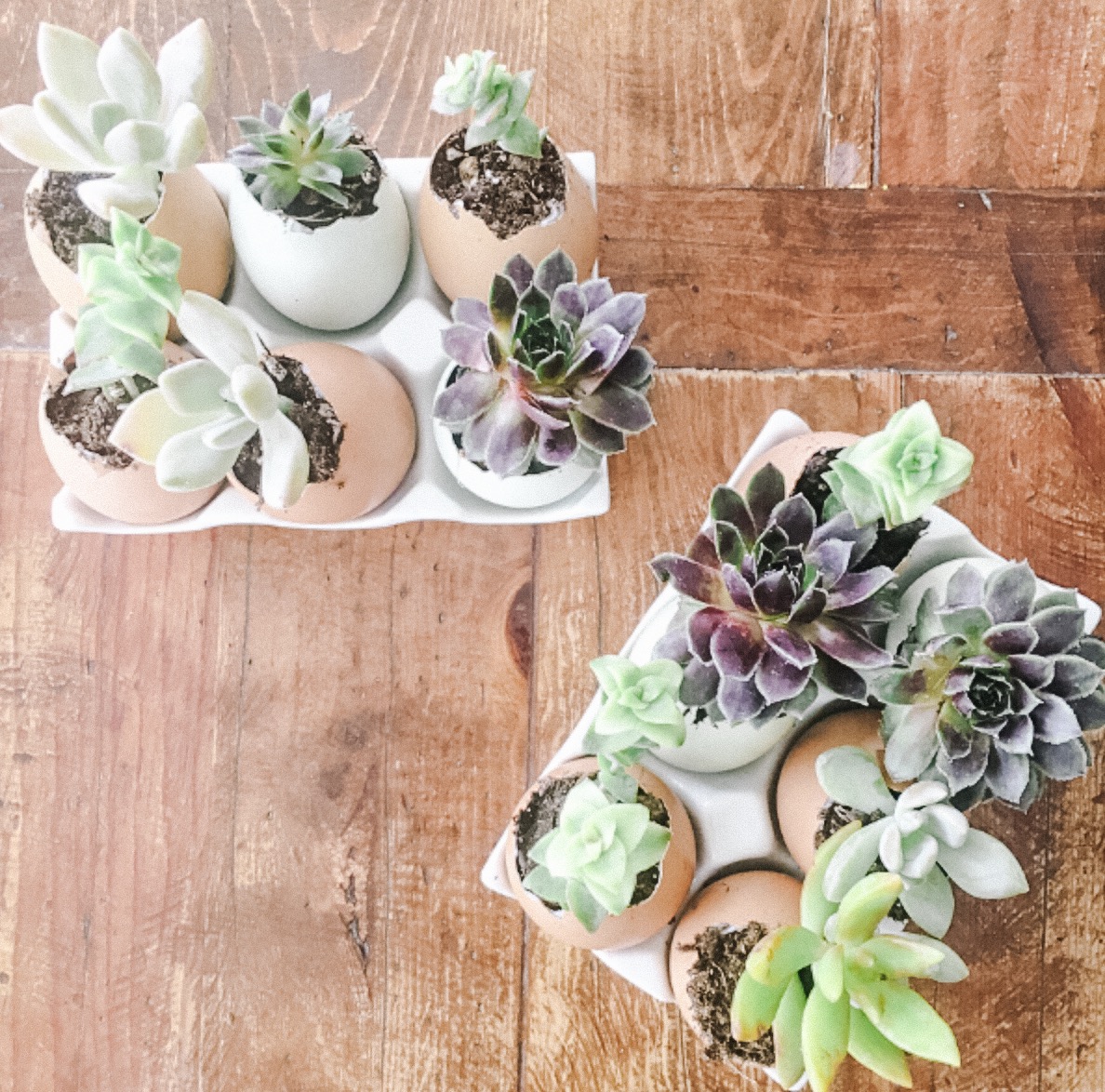 5. Ombre Easter Eggs. And if you're brave on the dye front, here's an easy DIY (I promise…I don't do hard ones lol). I love the simple beauty of varying degrees in each shade.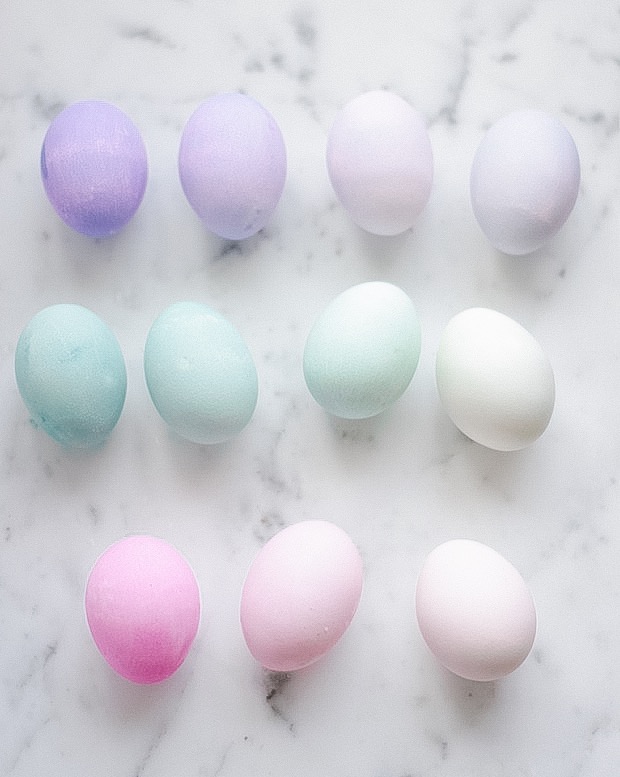 6. Easter Mini Egg Popcorn..with coconut and white chocolate. Oh ya! It's addictive…especially for those mini egg lovers out there. I'll admit, I don't usually eat mini eggs…but when I do, this is how I do it! A fun recipe with make with kids:)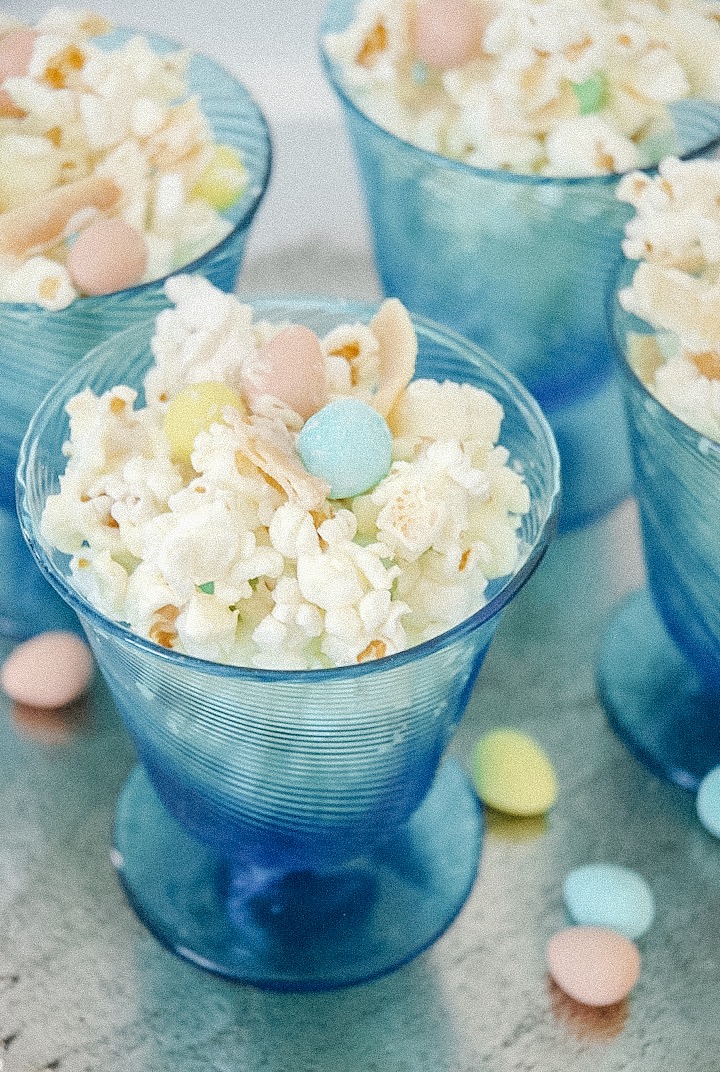 If you haven't done anything Easter yet, you've still got time! I hope you can find the time to do even just one of these suggestions. Easter truly is my favourite holiday of the year….it IS the holiday of hope. And well, we all need it, don't we?  Laurel xo