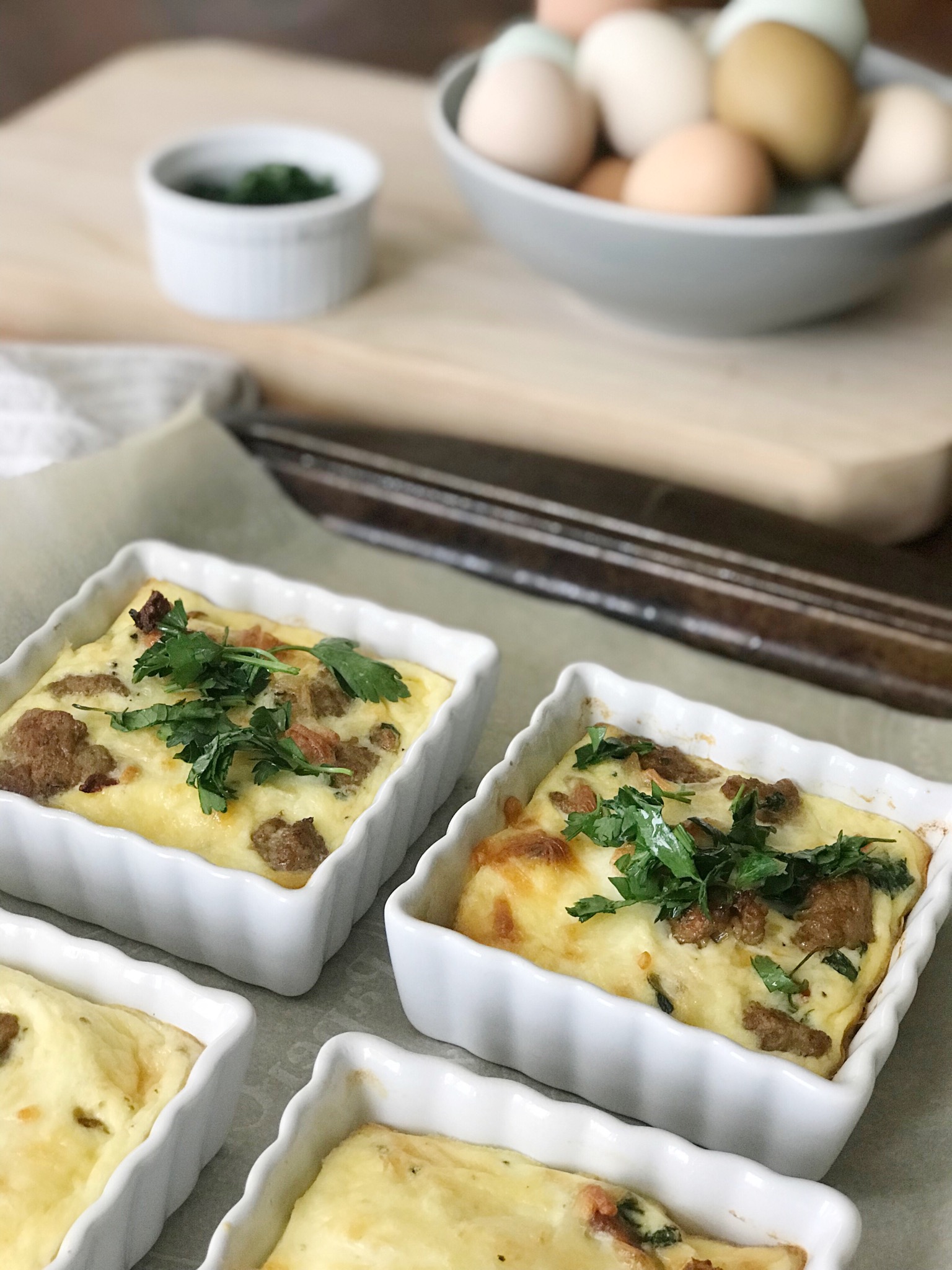 Easter is an important holiday for me and my family.  And there's nothing better than coming home from church on Easter Sunday and having brunch.  You may have seen our East brunch post on Tuesday with some ideas for your Easter table.  At the centre of the brunch was this yummy egg dish, using Rossdown Farms Organic Chicken Sausage.  I love to cook with Rossdown's Organic Chicken Sausages because they are non-GMO, raised without antibiotics, contain no animal by-products and are gluten-free!  They are chicken and spices…that's it…no fillers!  I tested this dish in advance and my family devoured it!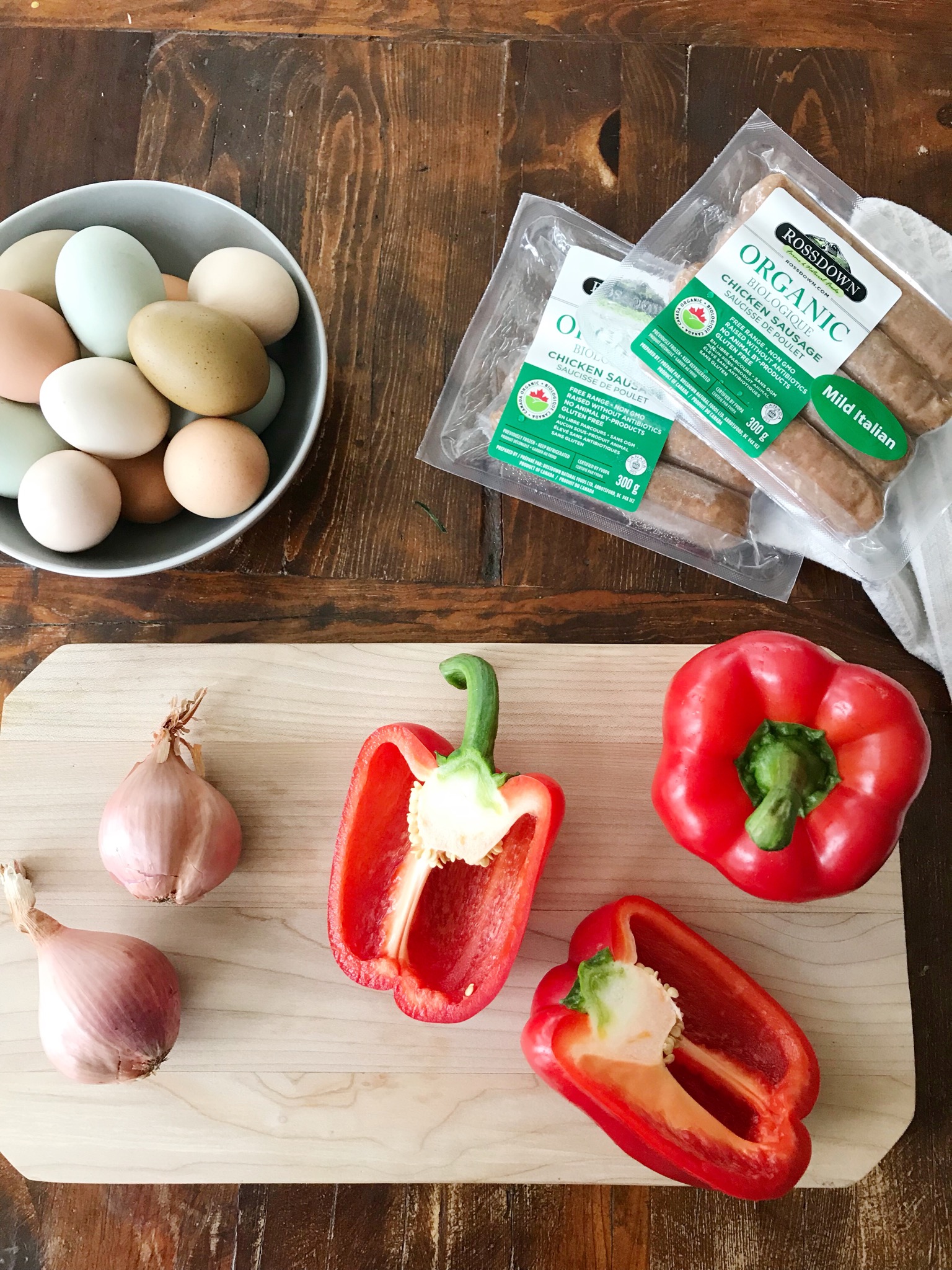 Easter Brunch Egg and Chicken Sausage Bake
Ingredients
2 - 300 gram packages Rossdown Farms Organic Chicken Sausage, Mild Italian, casings removed
1 large red bell pepper, diced
2 large shallots chopped
2 garlic cloves, minced
4 Tablespoons chopped fresh Italian parsley
2-3 teaspoons olive oil
5 large eggs
3 large egg yolks
1 cup half and half
1 cup whipping cream
2 cups grated Italian 4 cheese mix
½ teaspoon salt
½ teaspoon pepper
Instructions
Preheat oven to 350 degrees F.
Spray 8-10 ramekins (depending on size), or a 9 x 13 glass baking dish with olive oil spray.
Saute red pepper in 1 teaspoon olive oil until soft, about 5 minutes. Set aside.
Remove sausage from casings.
Saute sausage in 1-2 teaspoons olive oil in nonstick pan, breaking up into small pieces as it cooks, about 10 minutes.
Add shallots and garlic and saute 3 minutes.
Add red peppers and 2 Tablespoons Italian parsley and stir 1 minute.
Divide sausage mixture between ramekins or spread in glass baking dish. This can be done the day ahead. Cover and refrigerate.
Whisk together eggs, egg yolks, half and half, whipping cream, cheese, salt and pepper in a large bowl and mix well.
Ladle egg mixture over sausage mixture, ensuring the cheese is evenly divided.
If using ramekins, place them on baking sheet.
Bake until tops are golden brown and knife inserted into the centre comes out clean, about 20-25 minutes for ramekins and about 35 minutes for 9 x 13.
Let stand 5 minutes before serving.
Top with remaining chopped Italian parsley.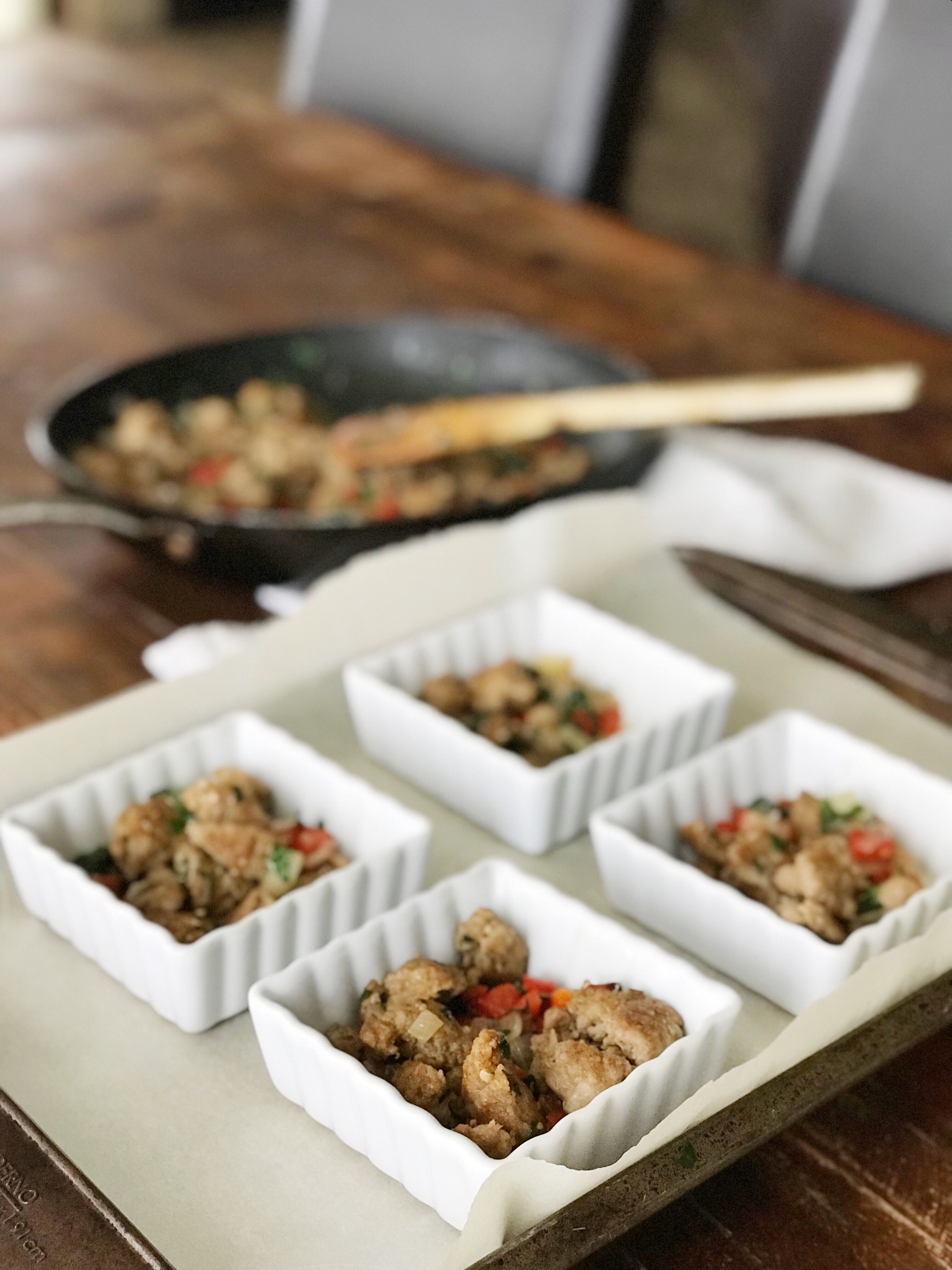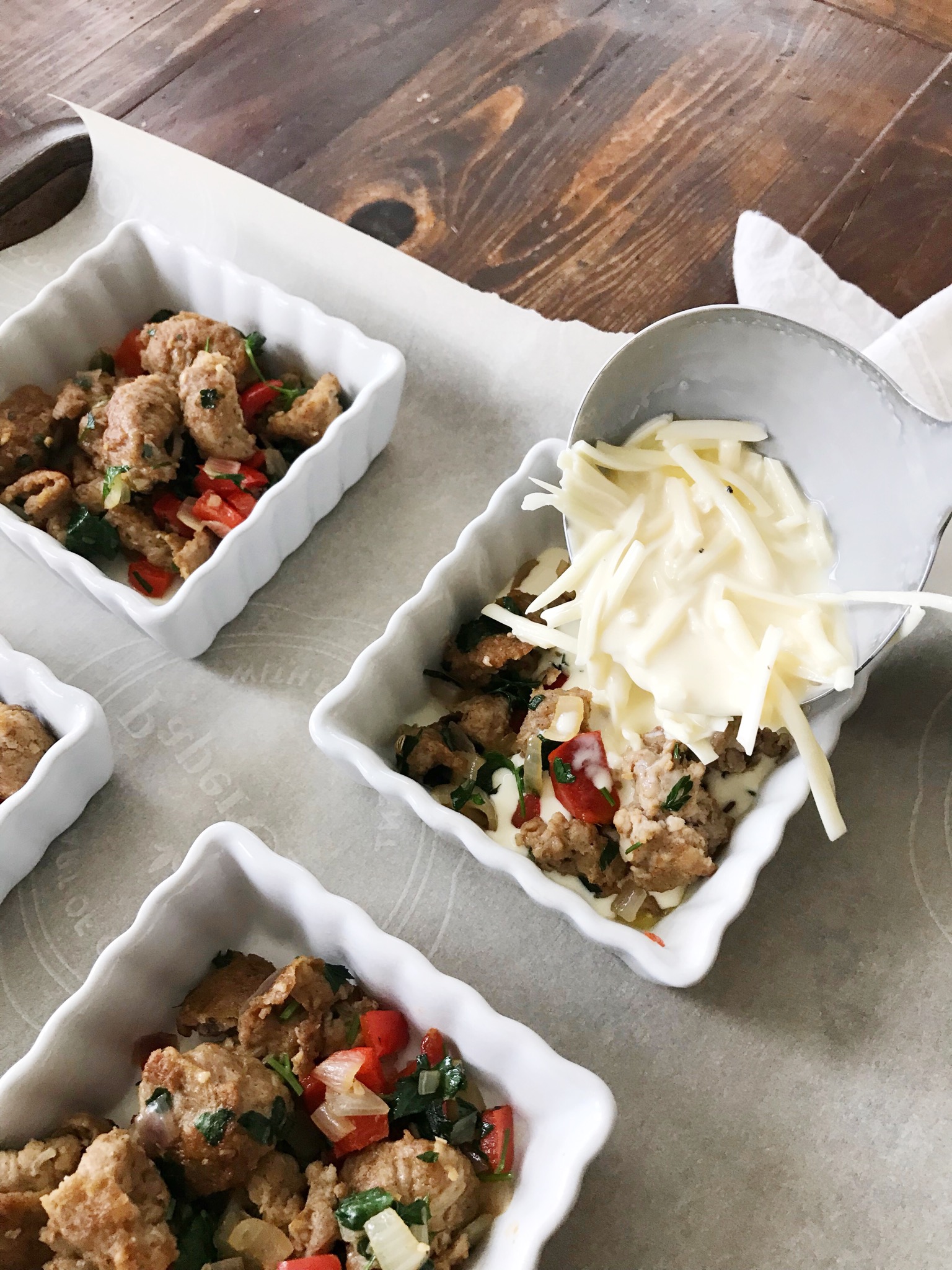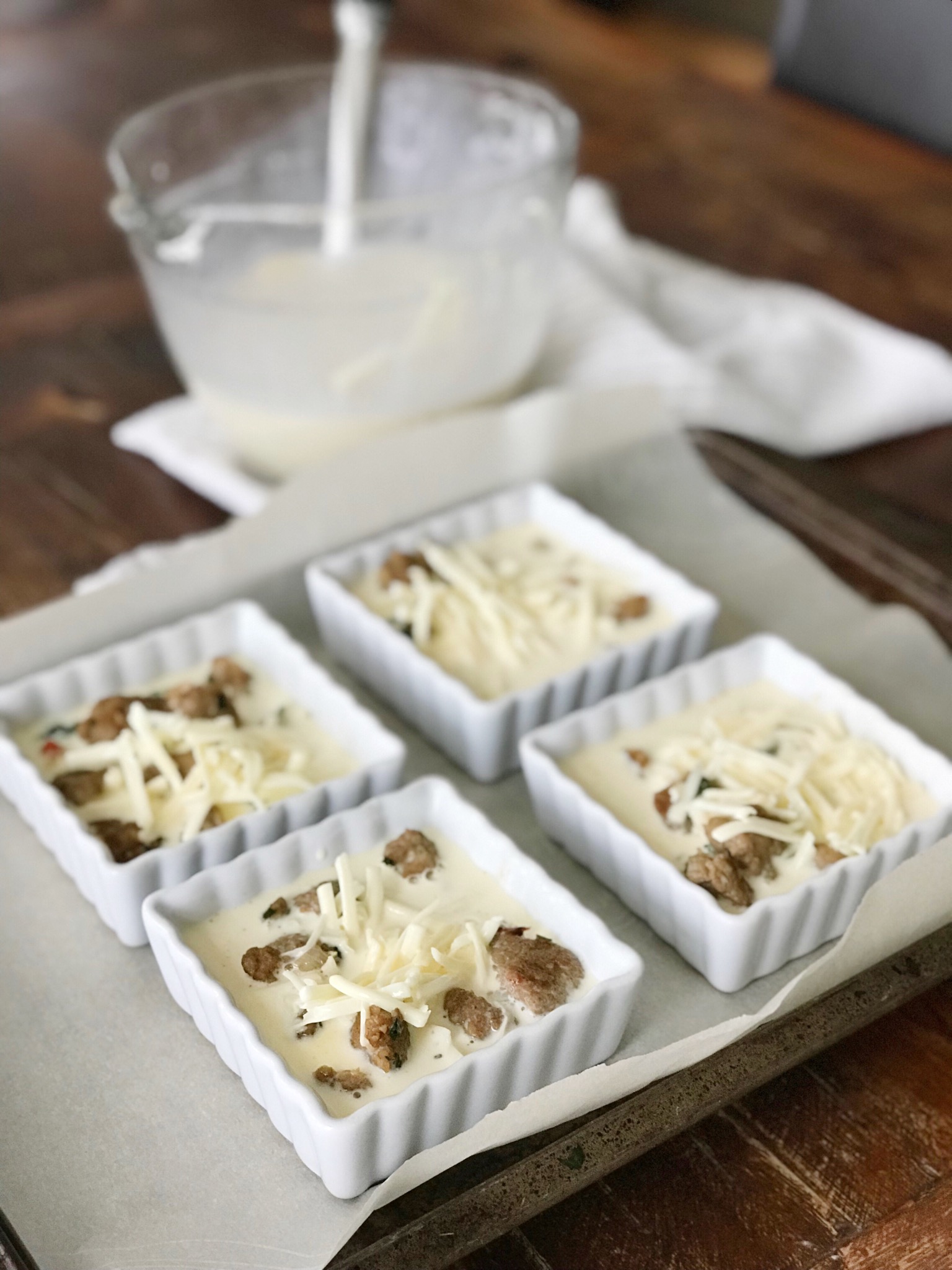 You can make this egg bake in a 9 x 13 pan, or if you want to make it a bit more special for Easter, you can make individual servings in ramekins.  I especially like that you can do a bunch of the prep for this dish the day before.  That's a bonus for me!  This dish is also great for dinner served with a salad.  And it's low in carbs!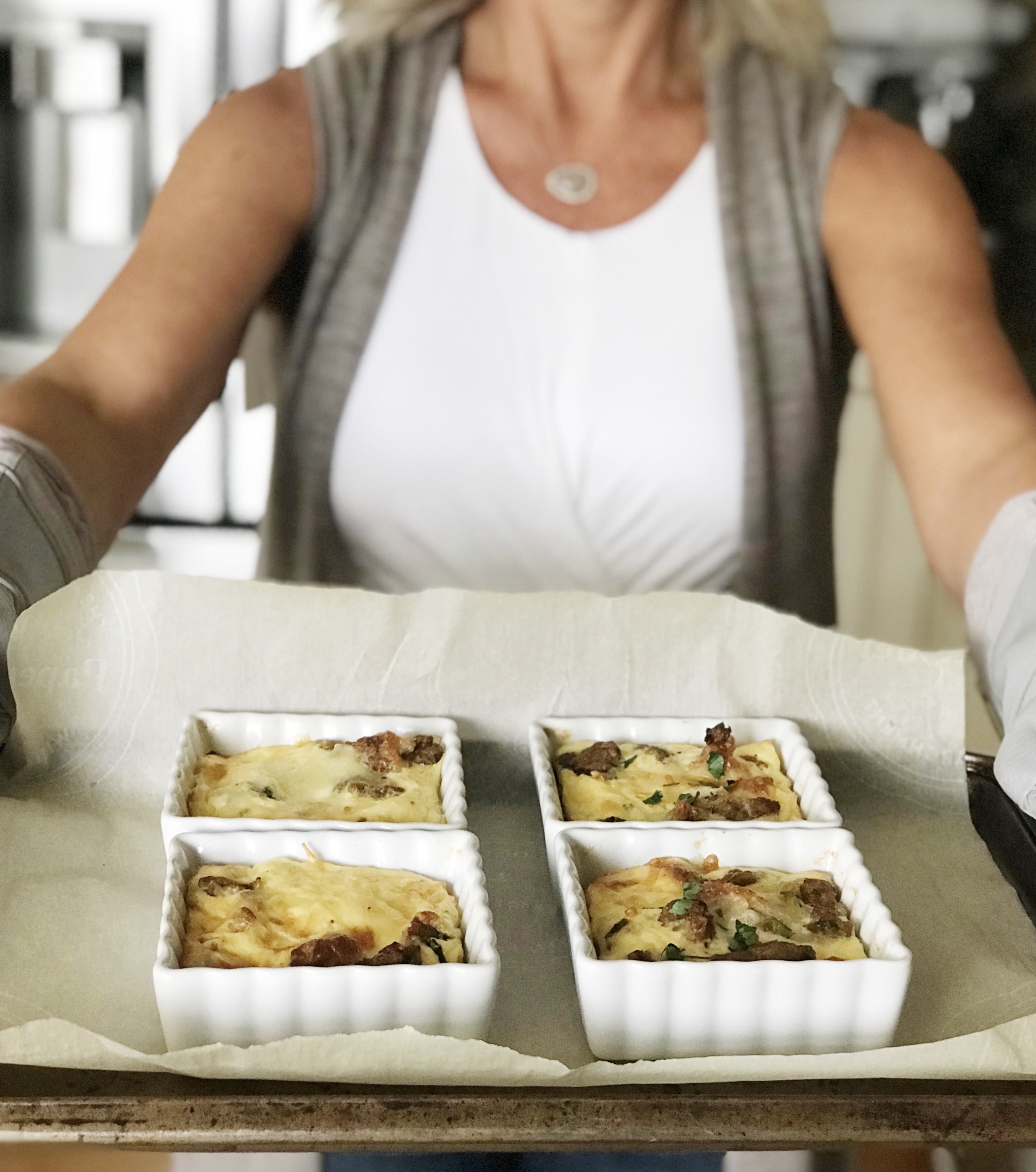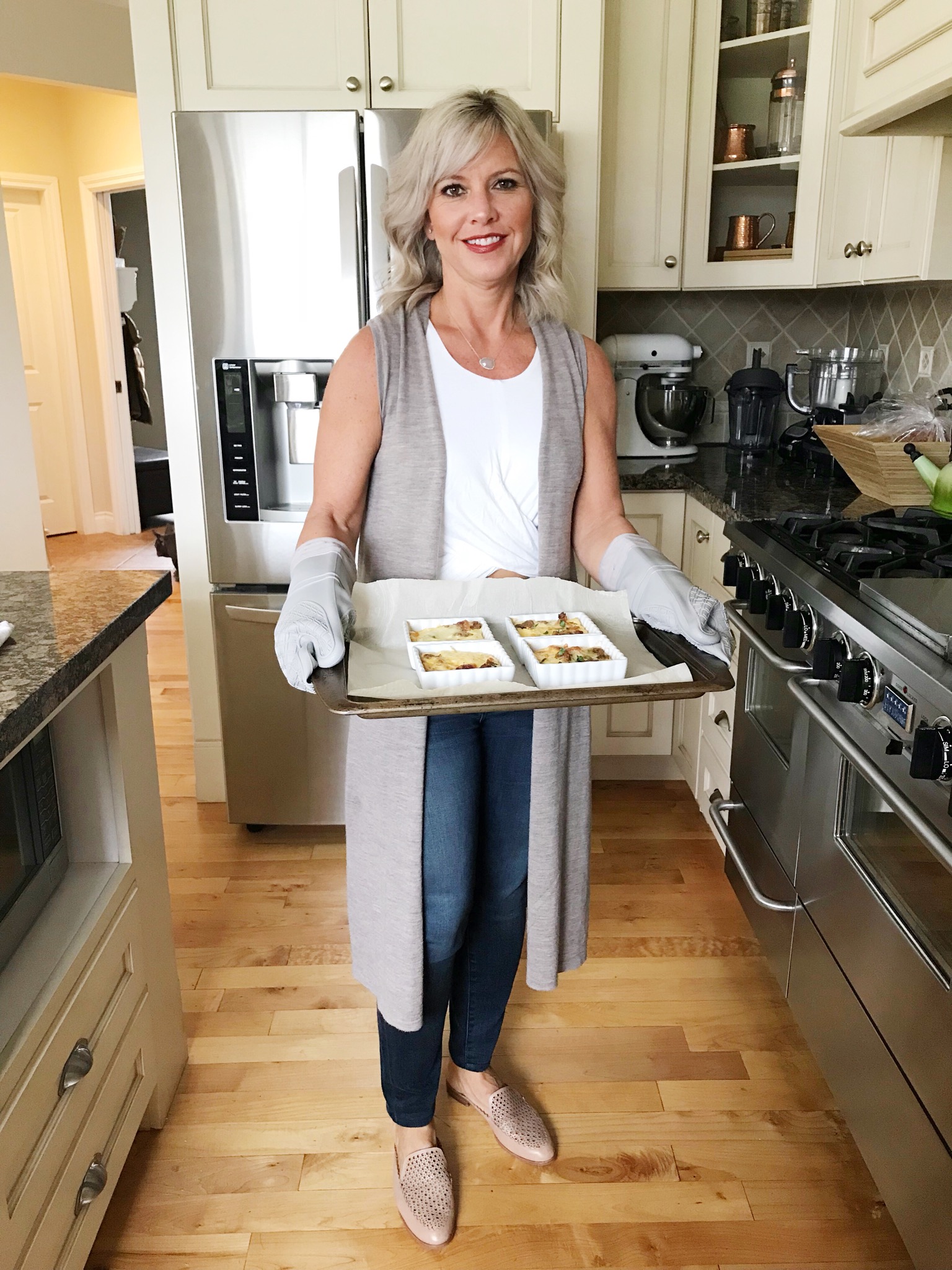 I love that Rossdown has come up with a healthy, clean-eating alternative to sausages that are usually full of fat and fillers.  I really love the flavour of Italian sausage and now I can enjoy it guilt-free!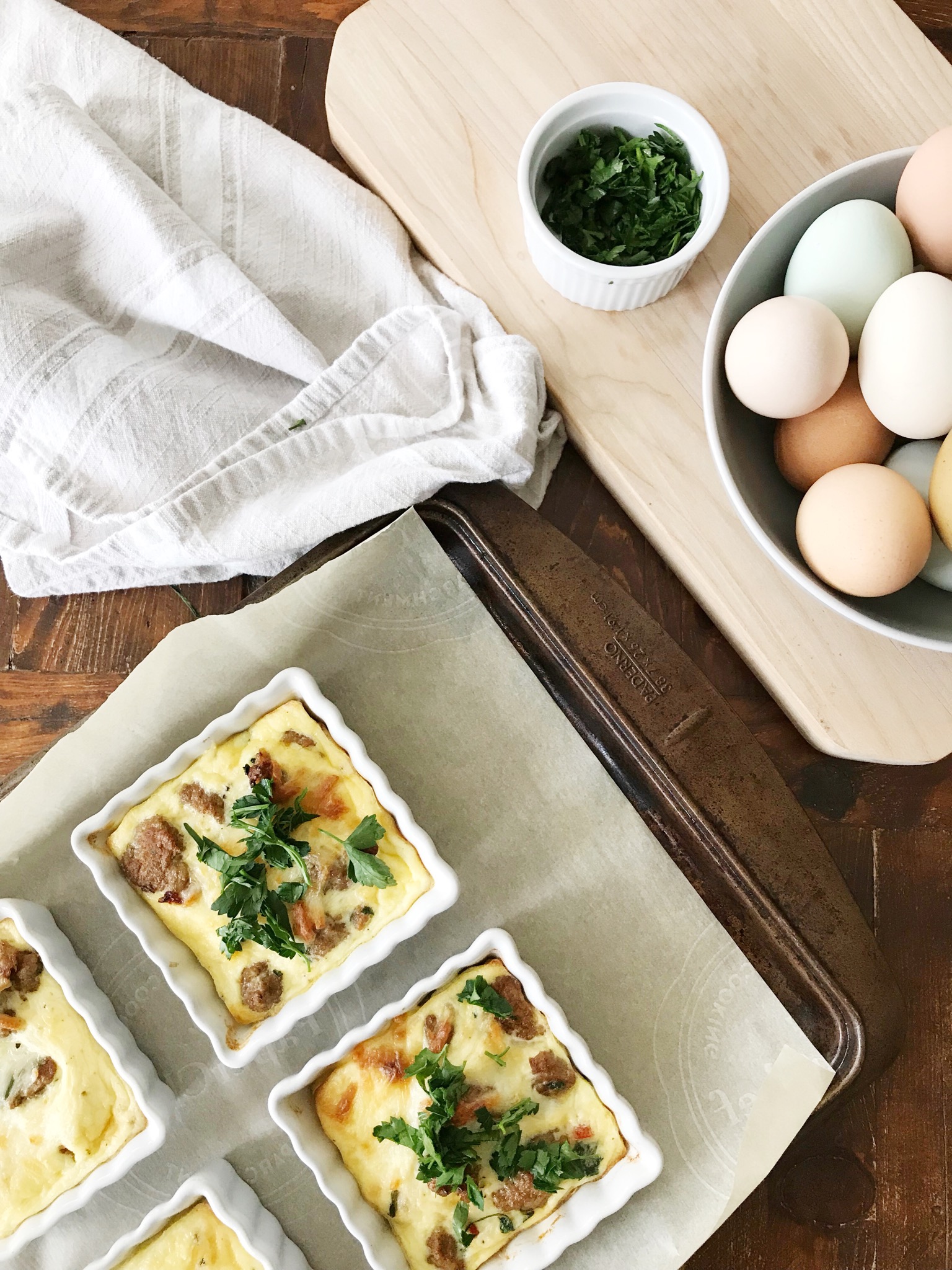 OUTFIT DEETS
Fidelity Jeans from Montrose + George in store
White Wrap Tank from Tobi here
Vest from Winners, similar here, here, and here
Slides from Nordstrom Rack, similar here and here
This post was sponsored in part by Rossdown Farms. All opinions are our own and I am confident you and your family will love their products as much as we do!