I love traditions… and one that is heavy on my mind right now (probably because i'm literally heavier for enjoying it) is the making, and of course, the eating of Paska! For the last 35+ years, my mom has added to our Easter celebrations by creating literally the best Easter bread ever. I'd love to say she whips up a batch, but it's much more of a labor of love than that. Both the method of cooking and the time required (plan on hanging around home for the day), make the speed at which the paska disappears almost shameful! And, admittedly, i do believe i am somewhat of a paska snob….i won't waste the calories on dry or heavy varieties! The key word here is "lukka": soft, airy, but still full of texture.
As all traditions must get passed along, Pam and i spent the day learning the art of making traditional Mennonite Paska:
Here's the Cole's Notes:
PASKA 
** dough to be made in a mixer, such as a KitchenAid or Bosch. Start with using the whisk attachment
#1. Beat 1 cup warmed milk, add 1/2 cup flour. Make smooth paste and let stand several minutes.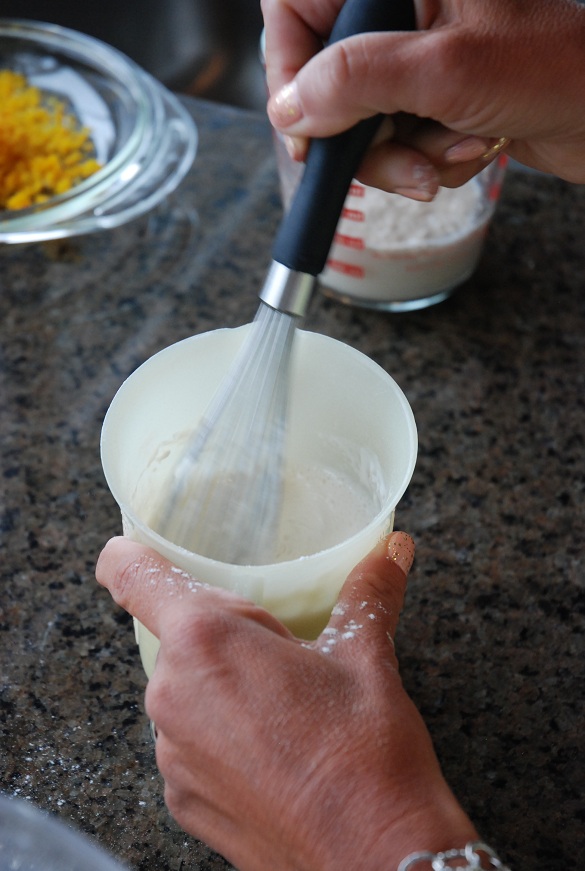 #2. Mix and let rise: 2 Tbsp yeast, 2 tsp sugar and 1/2 cup water
#3. Beat 10 eggs yolks and 2 whole eggs til light and fluffy.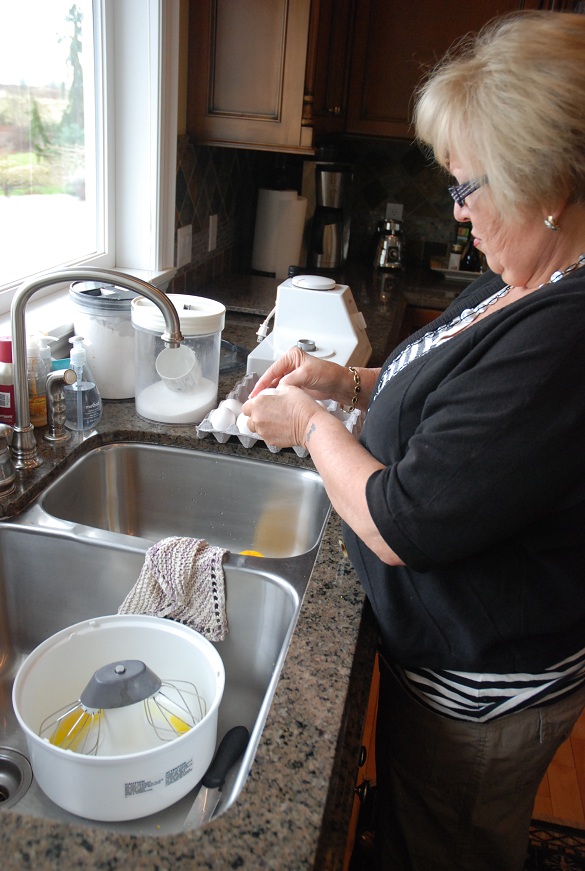 #4. Add 1 tsp salt.
#5. Slowly beat in 1 cup sugar and 2 tsp vanilla. Beat well
#6. Melt and cool 3/4 cup butter. Add butter to egg mixture.
#7. Add rind of 1 orange and scant bit of lemon rind.
#8. Add yeast mixture and milk mixture.
#9. Add 5 plus cups of flour and knead. ***BEFORE this step, switch to dough hook attachment!
Once the dough is the right consistency (pulled away from the sides of the bowl, yet still very sticky), knead it in your machine for approx 10 min (each mixer varies slightly).
#10. Empty into a large bowl sprayed with Pam or Canola Oil. Move dough around, spray it with Pam again so it's covered with oil. Cover bowl with towel and plastic wrap. Let rise for at least 1 hour.
#11. Punch down and let rise for at least another hour.
#12. Punch down again and form into loaf "balls" on a pan and let rise for an additional hour
#13. Bake at 300 degrees until rising well (about 10 minutes) and then at 275 degrees until done (about 20 min more)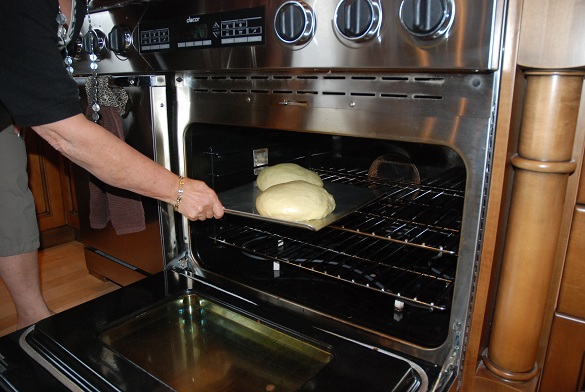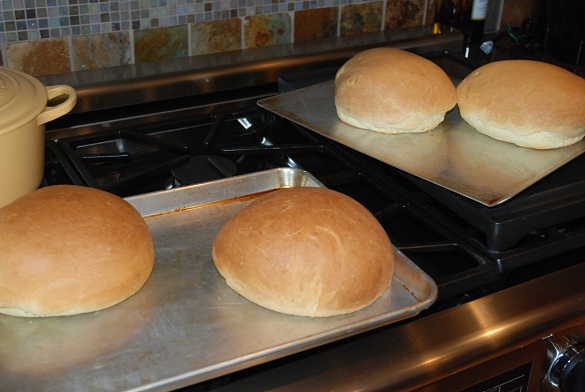 And, with any Mennonite recipe, there are many "unwritten" instructions! Here are the extras, that make ALL the difference according to our mom, who learned from generations before:
~Leave the eggs out the night before (GASP!).. you want to use ingredients on the side of being warm for the bread to rise better.
~Do not use brown coated loaf pans…well, that is, unless you love for your beautifully risen bread to sink after baking!
~If possible, make paska on a sunny day…the dough will rise better. Backup plan? Run your dishwasher so the countertop above it warms…then put the bowl with the rising dough on the warm surface! Or turn your oven on for awhile, then turn it off and put the dough in there to rise.
~Don't ever double the batch
~Use fresh jumbo farm eggs
~Use whole milk….listen, you've already cheated on the diet…go big, or go home!
Wish me luck…i'm giving this recipe a go all by myself tomorrow…i'm a big girl now!!
**UPDATED  PASKA ICING
I've had many requests for the icing we use on our paska. My mom has always made it and i've nabbed some of hers each year!! The icing i posted in past is my moms BUT i made a fatal error in accidently omitting the most important ingredient: BUTTER. So here it is in its beautiful correct entirety!!! It is the best!
ICING for PASKA
1/2 cup butter, room temperature
2 egg whites (egg whites keep the icing fluffy)
1 – 1/2 tsp vanilla
2 tbsp cream
4-6 cups icing sugar
Beat butter in mixer until fluffy. Add remaining ingredients and beat until completely incorporated, smooth and fluffy. Be sure to keep icing in the refrigerator.