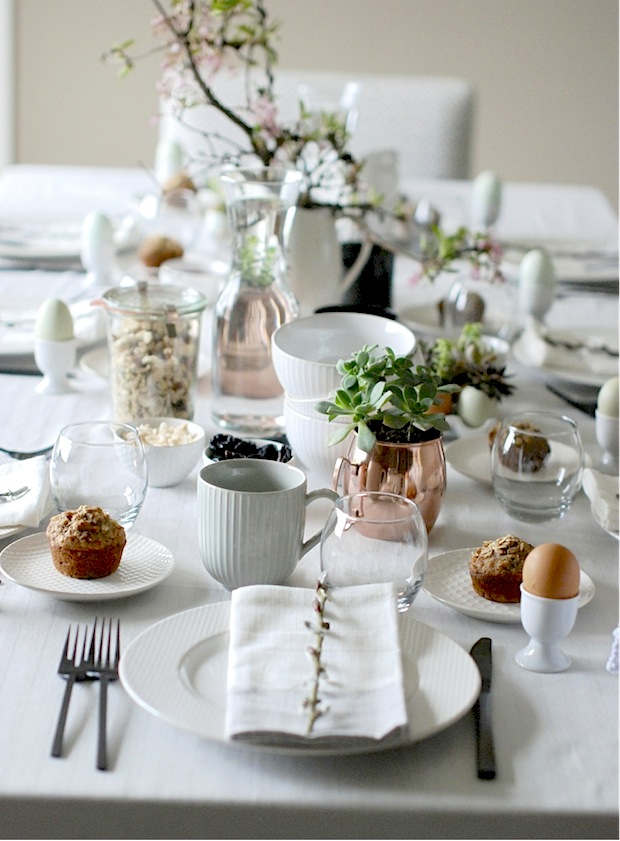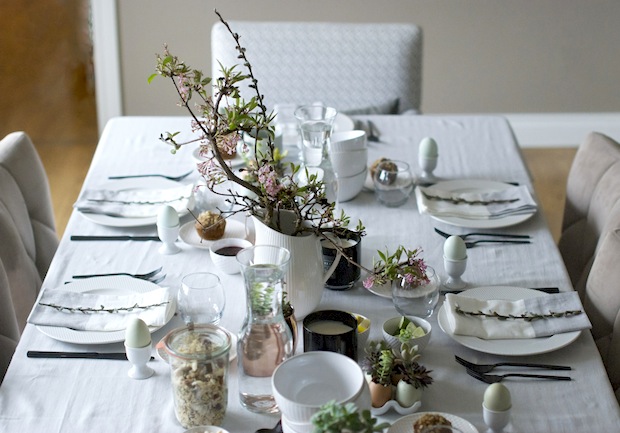 We love to celebrate Easter. It is a hugely special holiday and gives us a chance to get together with family, eat some of our favourites (can you say PASKA?) and most importantly honour our faith. Pam and I both love to decorate our tables for most every holiday…it makes me realize that we probably don't entertain as much as we would like to on a regular basis. So holidays give us the opportunity to put some effort in creating a table that is both beautiful and special, yet comfortable and warm. We're also big fans of brunch…so what better to share than an Easter brunch?
We had the huge pleasure of teaming up with West Elm Market Vancouver to create our perfect Easter brunch table this year. They are a go-to for kitchen, dining and entertaining pieces and carry a ton of dinnerware basics which are the backbone of a beautiful table. The textured dishes that we have featured would serve you well for both casual and more formal tables. Beyond that, West Elm Market is my favourite place to go for all the finishing touches…everything from cute mugs to table linens to hostess gifts…and super fun to browse the store while sipping a hot drink …their lavender latte is my fave!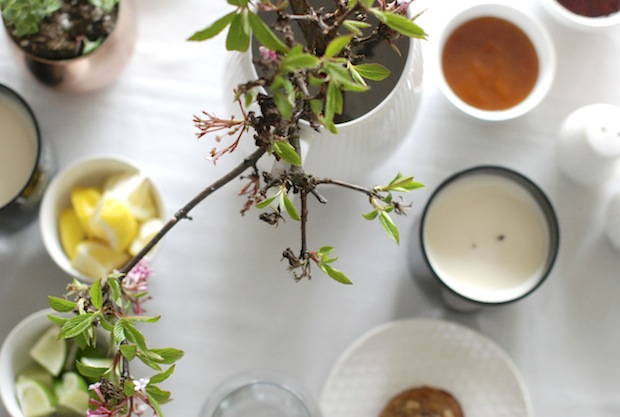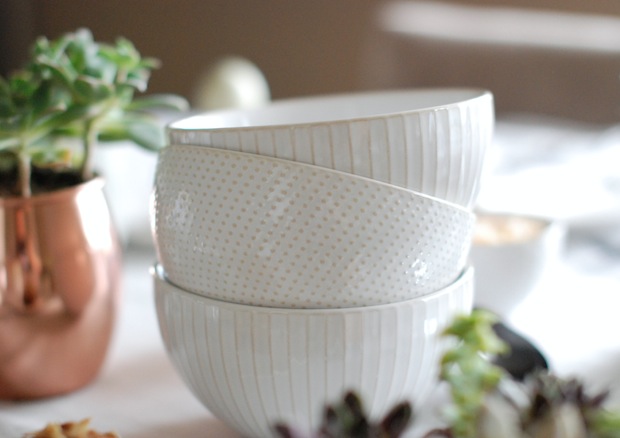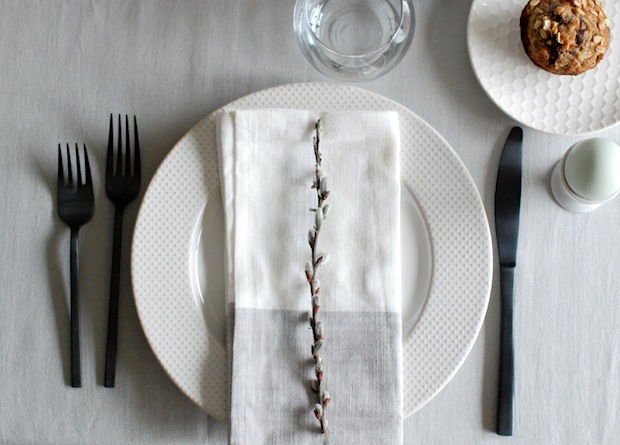 Our table isn't way over the top Easter egg-ish, but rather a more rustic and simple take on it. Foraged pussy willows and cut cherry blossoms are natural elements to add…they may require some searching out but I think they add an organic feel. All of the colour on the table is natural! Another element that packs a punch is the use of a metallic. Her we have re-purposed copper mules…if you can forgo having a cool beverage in them, they look fabulous potted with a succulent. A touch of copper stands out and is fresh and warm all at once…and again, any piece that can be used in more than one way gets our stamp of approval.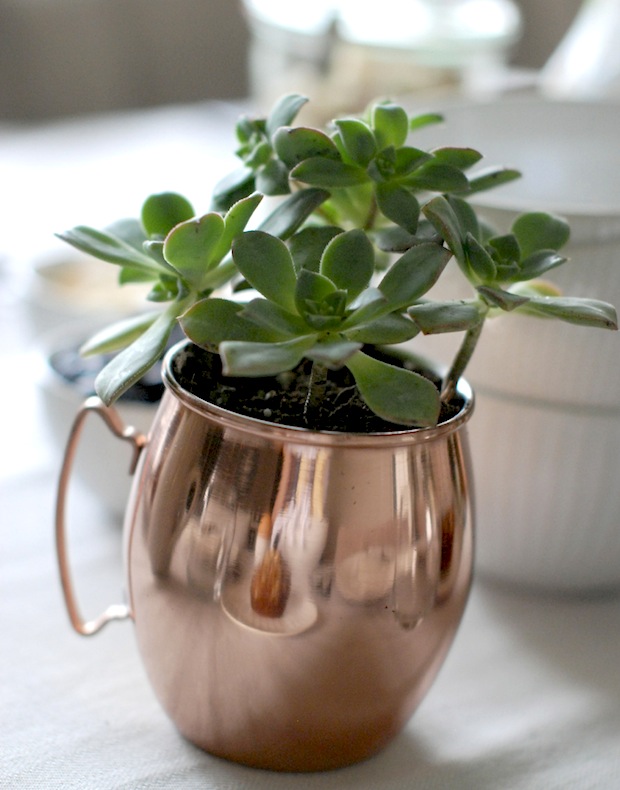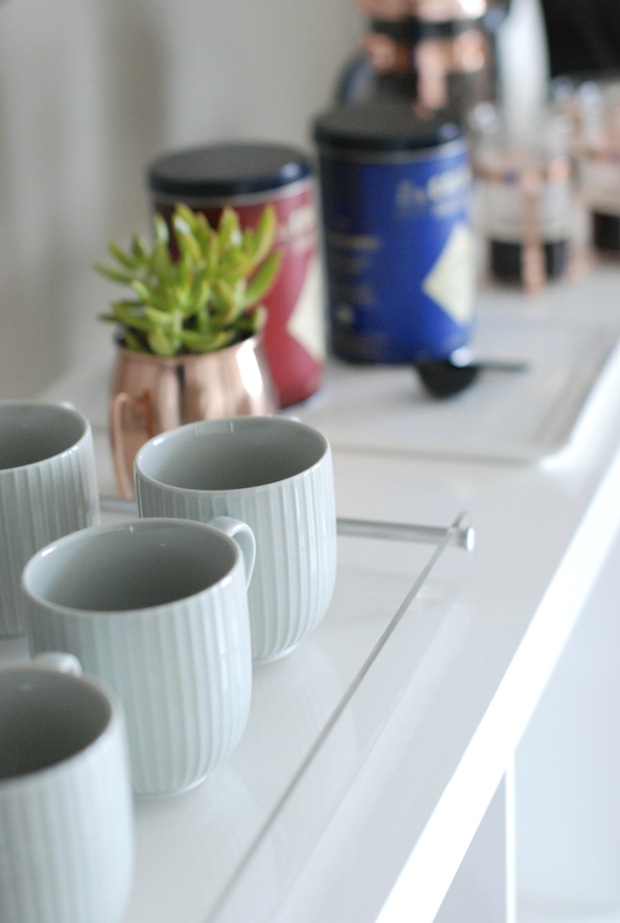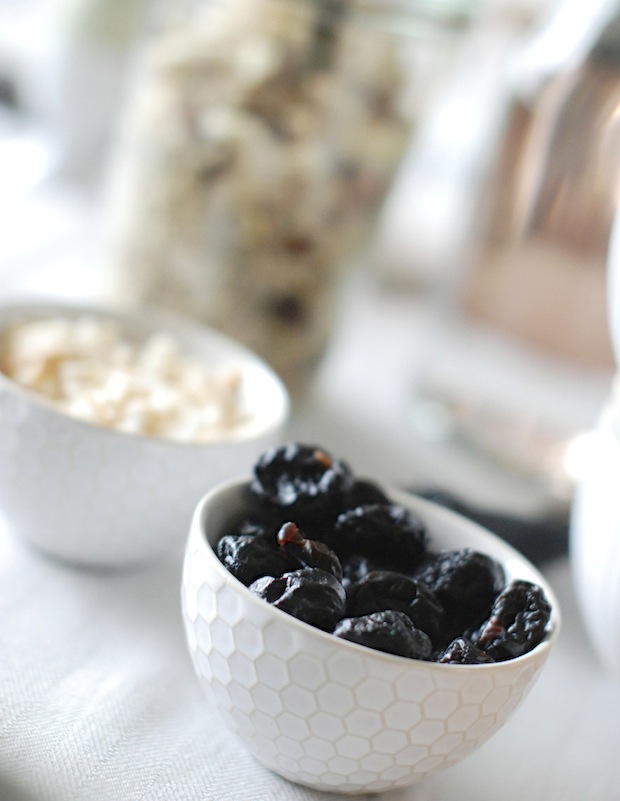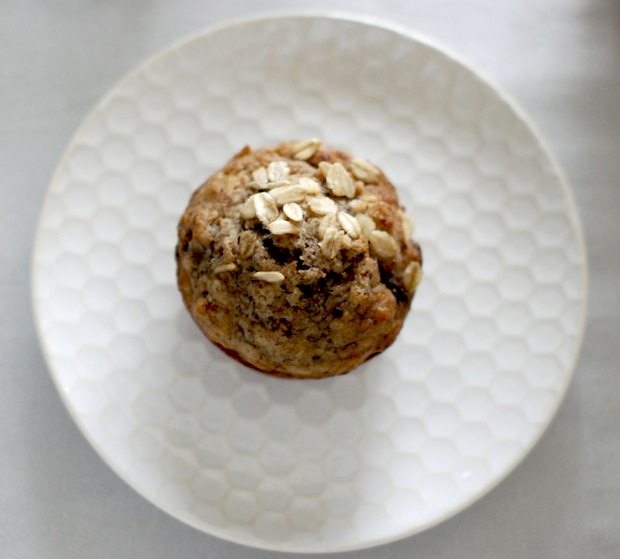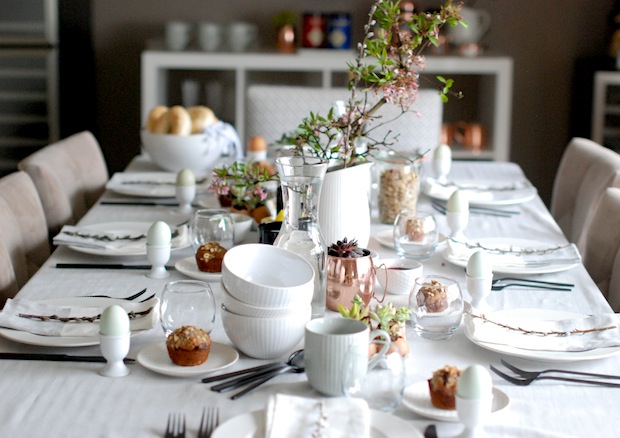 Pam has been coveting this copper line from Bodum. Once I saw it, I do believe I joined Team Pam in falling in love. The copper accented french press, sugar & coffee set as well as the mugs are gorgeous and will up your coffee game hugely. French press coffee is one of our favourite ways to brew a great cup. And can we talk beans for a sec? The La Columbe beans we have featured below are seriously legit. La Columbe has it going on: quality beans, ethical business practices, and partnerships with over 80 small farmers around the world.  We can appreciate a really great Americano and wow, put these beans on your list.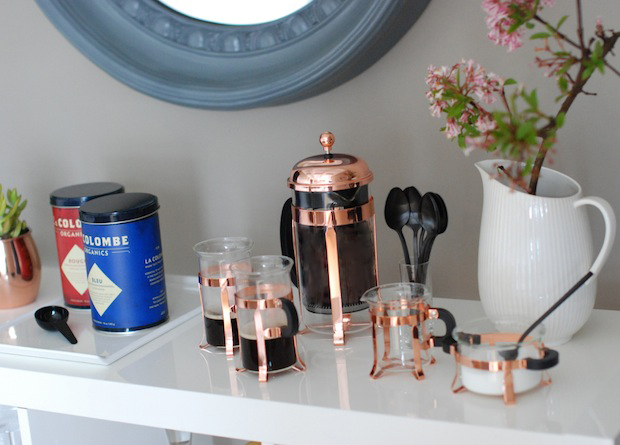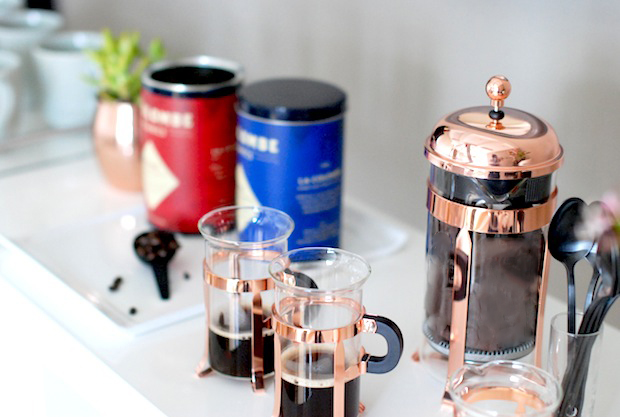 The true Easter elements on the table are more natural touches, like these mini succulent planted eggs, and the gorgeous free range coloured eggs. I'll admit, I don't want to crack them open…they look too pretty!!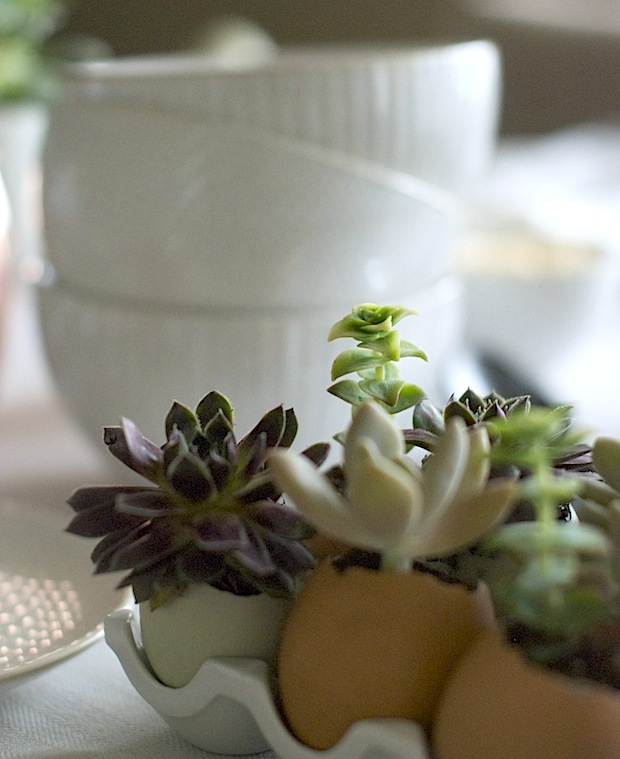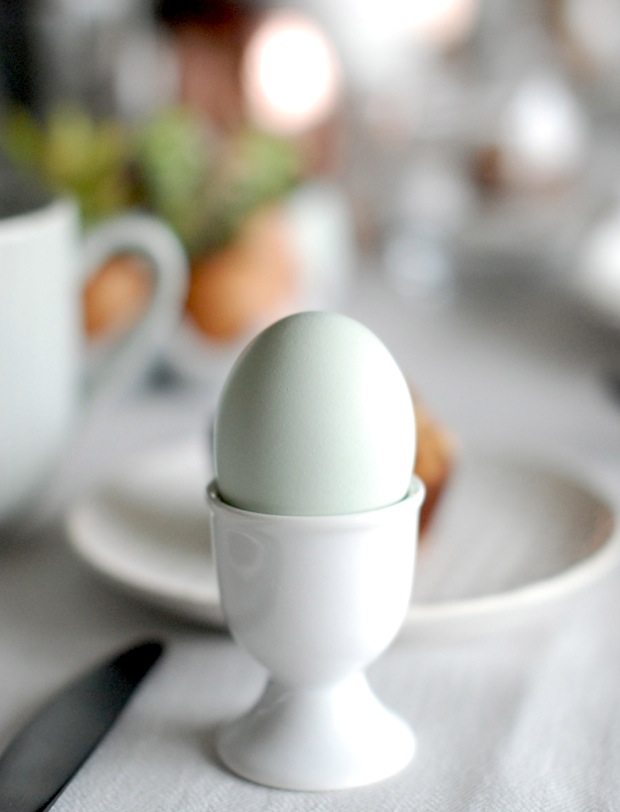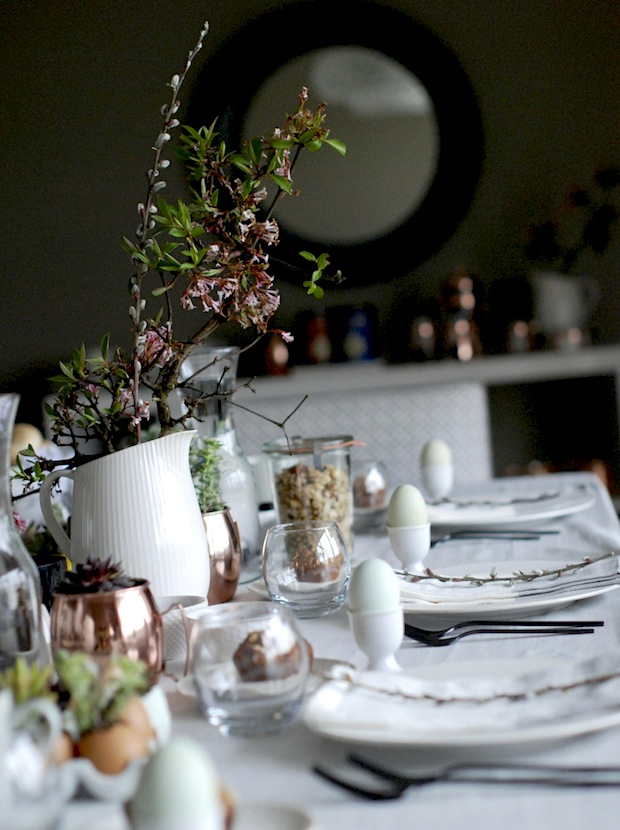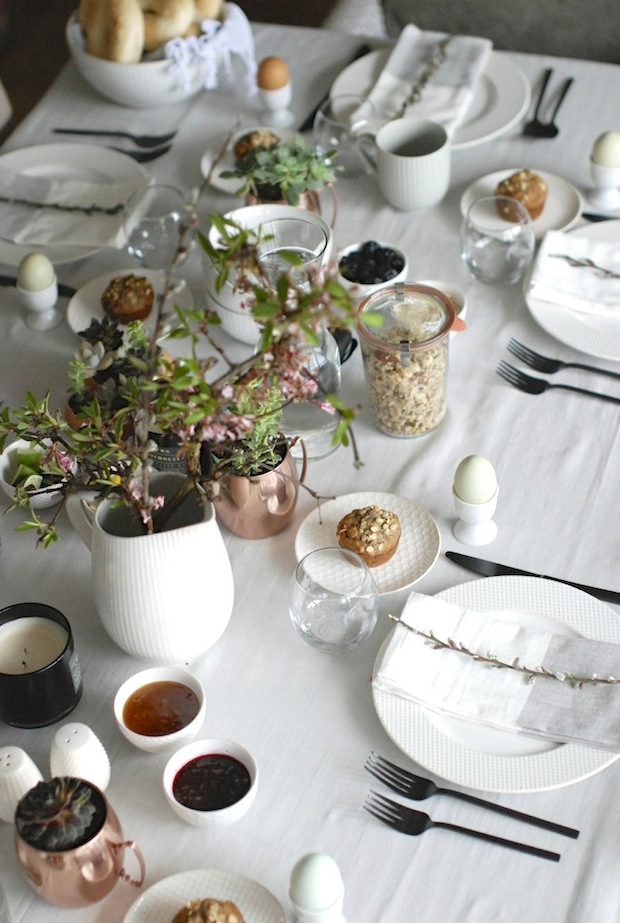 Here's hoping we provided some inspiration for you to start planning your Easter table…little touches can make it feel extra special for your guests!
Tableware- plates, bowls, canapé plates, dip bowls.
Napkins – in platinum
Copper Bodum Coffee Collection
**all pieces are available instore at West Elm Market Vancouver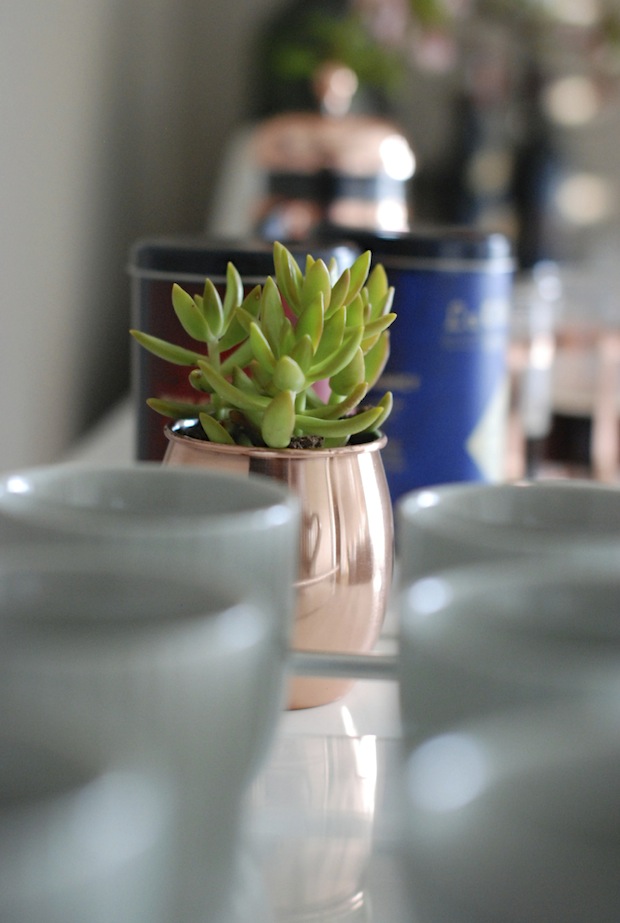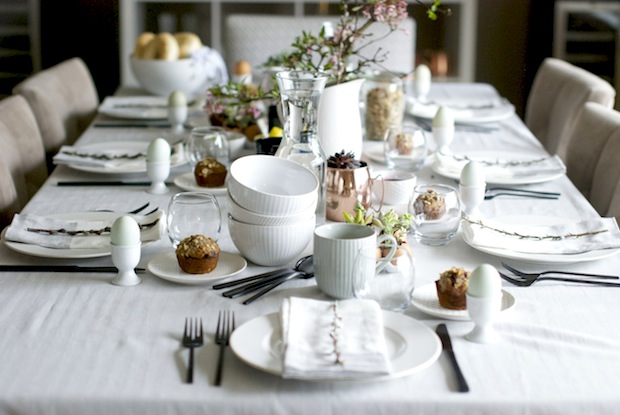 Thank you to West Elm Market Vancouver for allowing us to use their product in our tablescape. The service is beyond incredible and we are confident the staff can help you get your table Easter ready! The featured pieces can be found in-store or purchased online here.