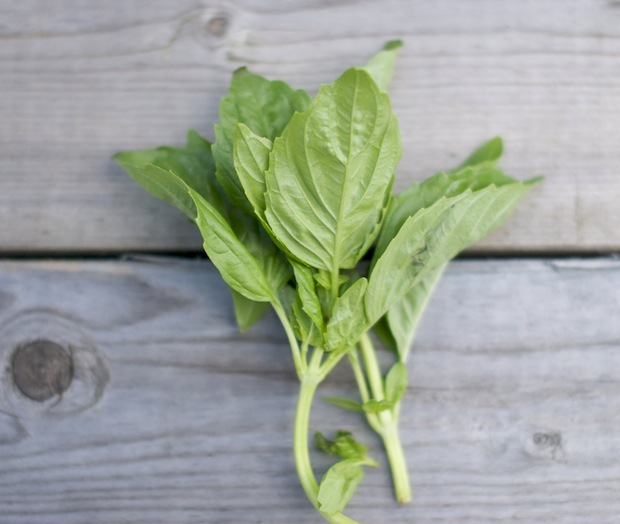 Basil, rosemary, thyme, cilantro…I'd be hard pressed to find an herb that I don't like. There is no way of bringing more punch and freshness to food than the addition of herbs..fresh ones. And summer is just the time to be taking advantage of their plentiful supply.
I love to grow my own little herb garden every summer. Basil seems to hate me, so I usually have to keep re-planting, but my relationship with the others seems to be much more stable…thankfully. I haven't given up on basil…and because it's so readily used in my kitchen, I will continue to work at making it happy.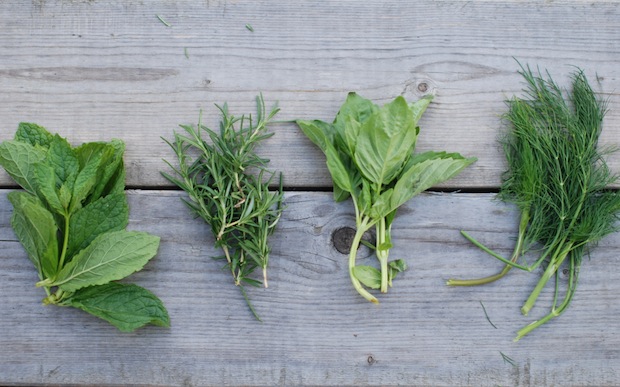 In celebration of these flavourful greens, I wanted to share a little re-cap of some SPS herbed favourites. I've included links so if any of these catch your eye, you can get directed to the recipe with a simple click.
Here are some savoury dishes that are fresh and wildly flavourful…where the herbs are kinda the hero, if you like: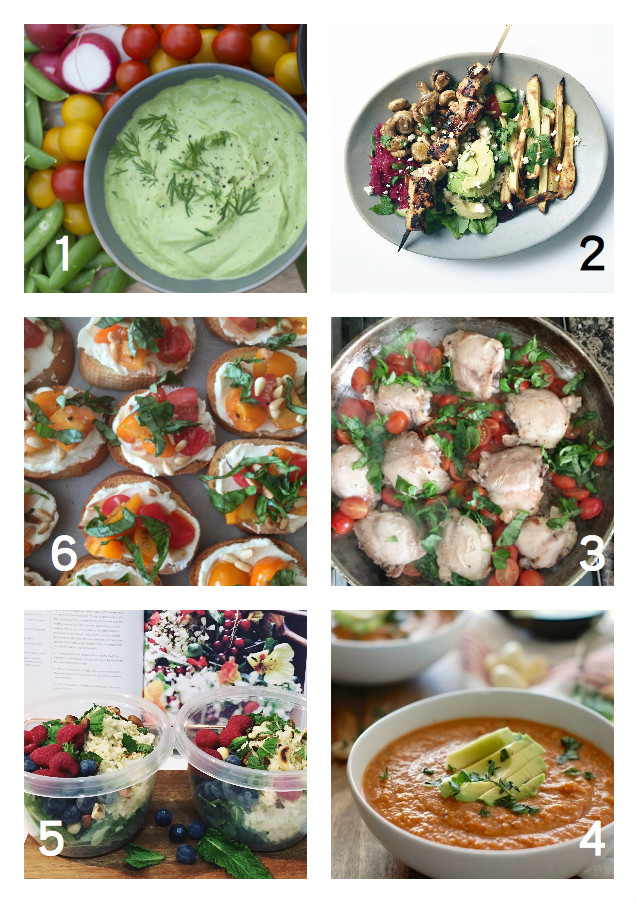 Sweets and munchies are also not to be forgotten…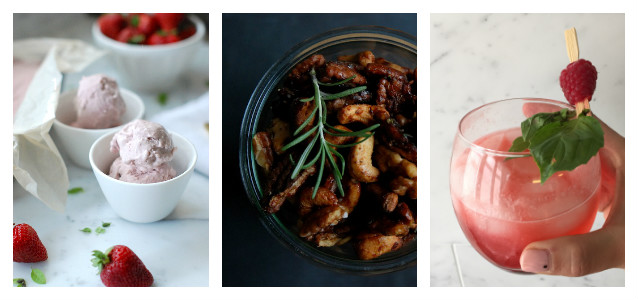 Ice Cream. I just recently posted one of my favourite ice cream links: Balsamic Strawberry and Basil. Sound interesting? It's well-worth a try. It's like a dressier ice cream!! If there is such a thing…
Nuts. Spice up nuts for entertaining. So easy but really elevates these snacks. These ones are Chipotle Rosemary…
Herbs paired with fresh fruit are one of my favourite combinations. Especially in cocktails…the "spicy-ness" helps to temper the sweetness of simple syrups that are usually present in fruity cocktails. This ginger fizz combines raspberry puree, gin, lime juice and sweet basil.
It's not too late to get an herb garden growing. Parsley, sage, rosemary, thyme, chives, lavender, cilantro, and mint all love cool weather so there are still months to enjoy their freshness. That's my plan…to keep on chopping as long as they will keep growing for me!
xo Laurel