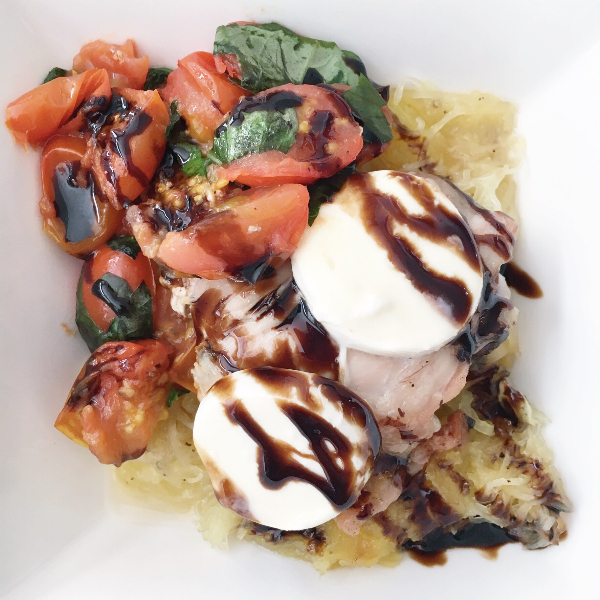 I love one pan dishes…and I love caprese salad, so this is a no brainer!  Sometimes we get a little tired of chicken around here, so this is a nice way to change it up a bit.  You just need a few fresh ingredients and about 30 minutes and you have dinner made!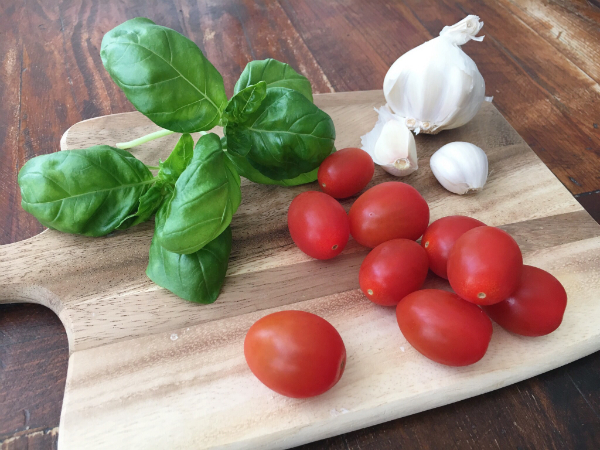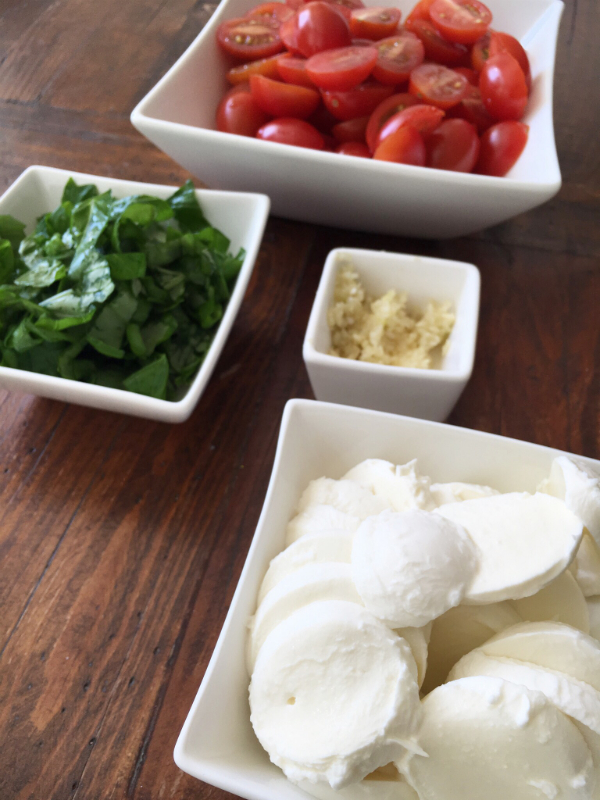 The fresh cherry tomatoes, olive oil and garlic make a nice sauce and it's cooked up in the same pan as the chicken.  Add fresh basil right at the end and top the cooked pieces of chicken with the sliced bocconcini…let it sit a few minutes in the pan and the cheese starts to melt a bit…yum!

Caprese Chicken
Author:
Adapted from The Novice Chef
Ingredients
10 chicken thighs, bone in or boneless (your choice)
kosher salt & freshly ground black pepper
2 Tablespoons olive oil
4 large garlic cloves, minced
2 cups cherry tomatoes, halved
12 large basil leaves, chopped
200 grams bocconcini, sliced in ⅓ inch slices
balsamic glaze
Instructions
Salt and pepper both sides of chicken and set aside.
In a very large saute pan, heat up the olive oil over medium high heat. Add chicken, cover pan, and cook for about 10 minutes. Flip the chicken and continue cooking until chicken is cooked thoroughly and has reached an internal temperature of 165 degrees F.
Add the minced garlic and the halved tomatoes in the pan scattering them in between the pieces of chicken. Let cook about 5 minutes until tomatoes start to soften.
Add basil.
Top each piece of chicken with a few slices of bocconcini and let set until is just starts to melt.
Take off heat and drizzle with balsamic glaze.
Serve with spaghetti squash or a starch of your choice. Be sure to scrape up all the pan drippings as the sauce is delicious!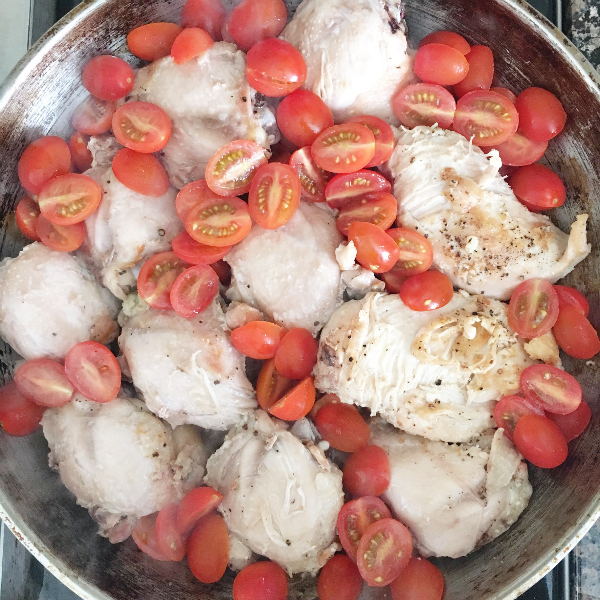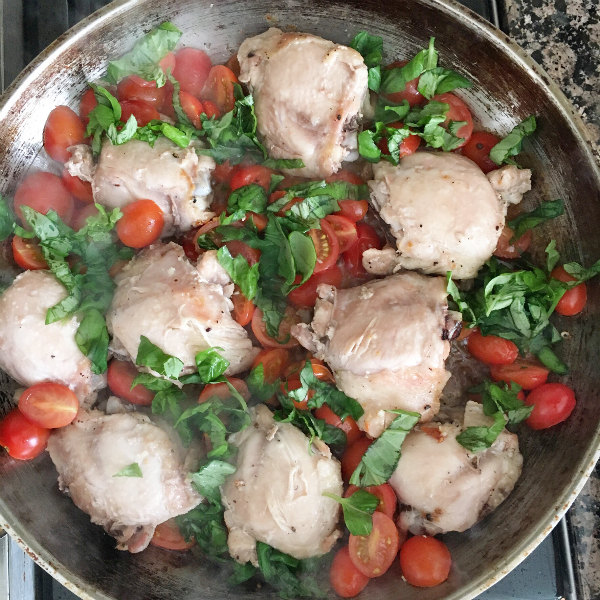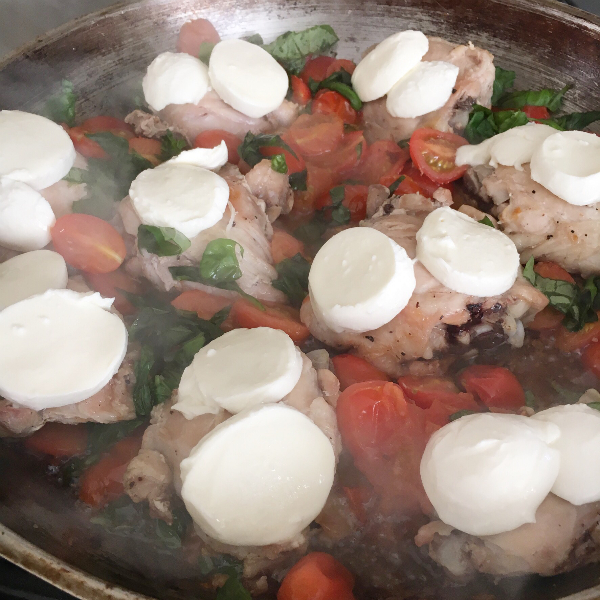 I decided to serve this over roasted spaghetti squash.  You can refer to this recipe for the easiest way to roast the squash.  I just tossed it with a little bit of olive oil and salt and pepper.  Top it all off with a drizzle of balsamic glaze.  It's so fast and super easy, but looks impressive enough to serve company too!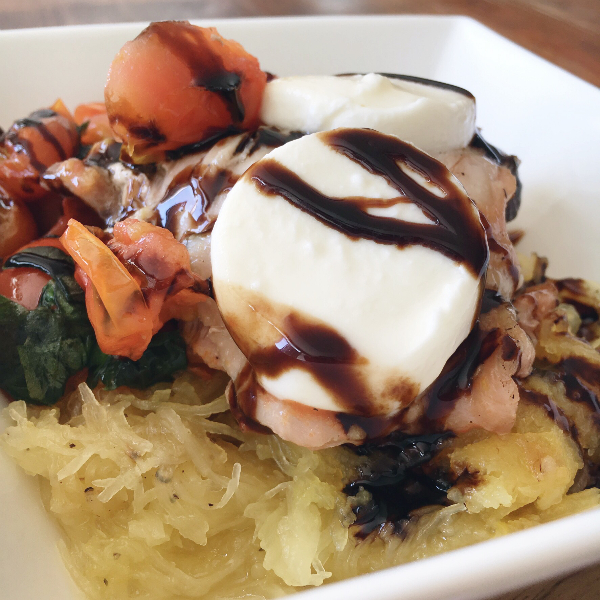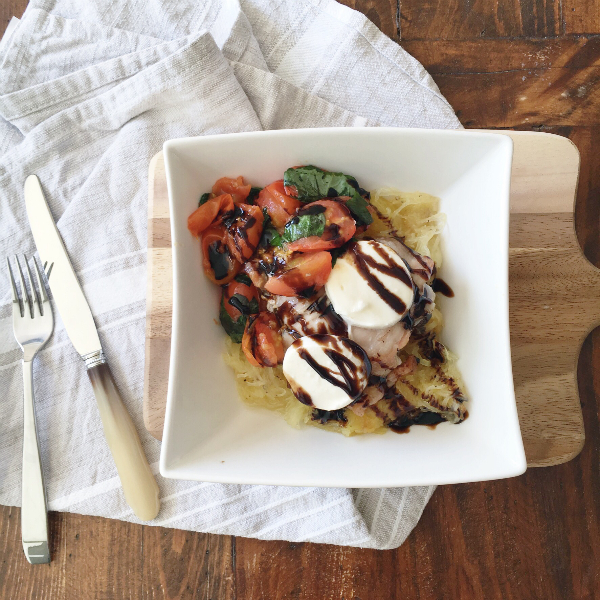 I usually make a bit extra as this packs and reheats nicely for lunch or dinner.