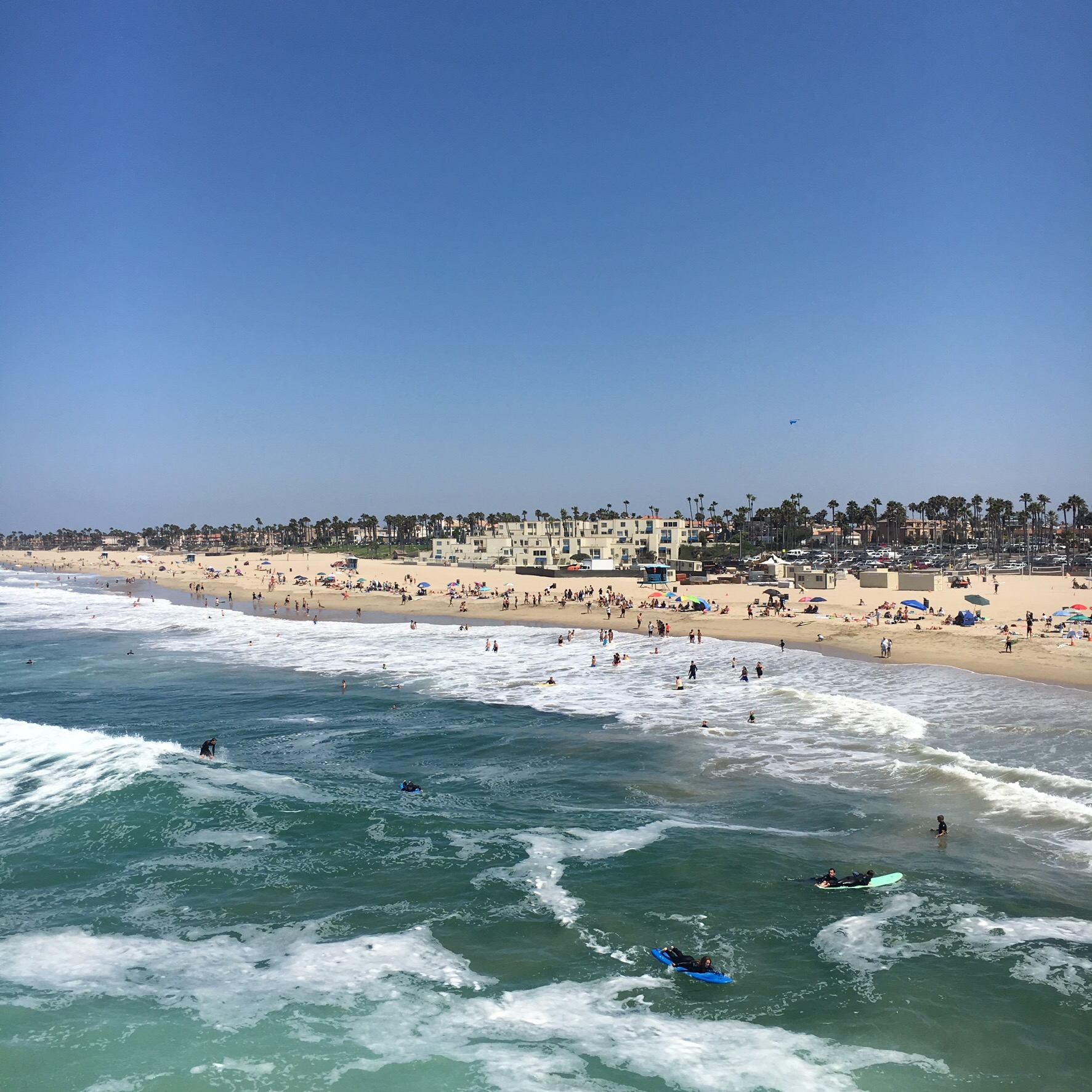 I was fortunate to meet up with Jason, Berkeley and Mac in California before returning home from Toronto!  Berkeley was doing some dance training in Orange County and added on two days in Huntington Beach to have some chill time before heading back.
While I was sitting on set in Toronto and scrolling through Instagram (yup, I did that a lot!), I came across a new hotel in Huntington Beach that looked dreamy.  So I tagged Jason on the photo and he was like, "Book it!"  And he didn't even get to enjoy it as he was back in Toronto.  The Pasea Hotel & Spa has only been open for two months and it's the new gem of Huntington Beach.  It's located right across the street from the beach and a short walk to the Huntington Beach Pier.  The rooms are bright and modern, white with hits of turquoise blue…think the "W" Hotel meets the beach.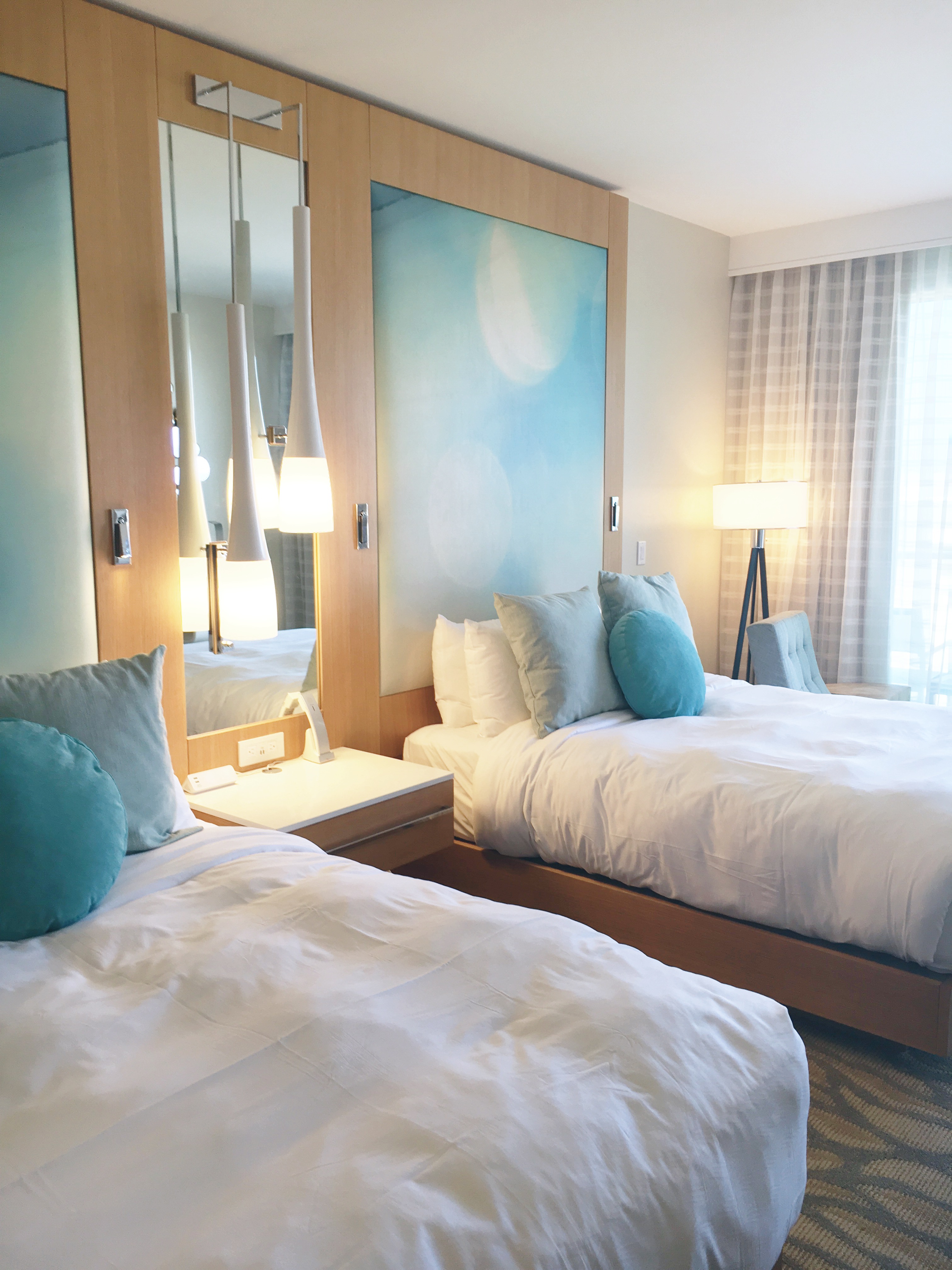 The vibe is hip, but unpretentious.  It's definitely family friendly and service oriented.  Highlights for us were the pool area that overlooks the ocean with white, pristine cabanas, complimentary wine, flip flops and water bottles in the room, super comfortable beds, TV's that can be controlled by your phone.  The hotel staff will also get you all set up on the beach with chairs and you have the use of surfboards at no charge.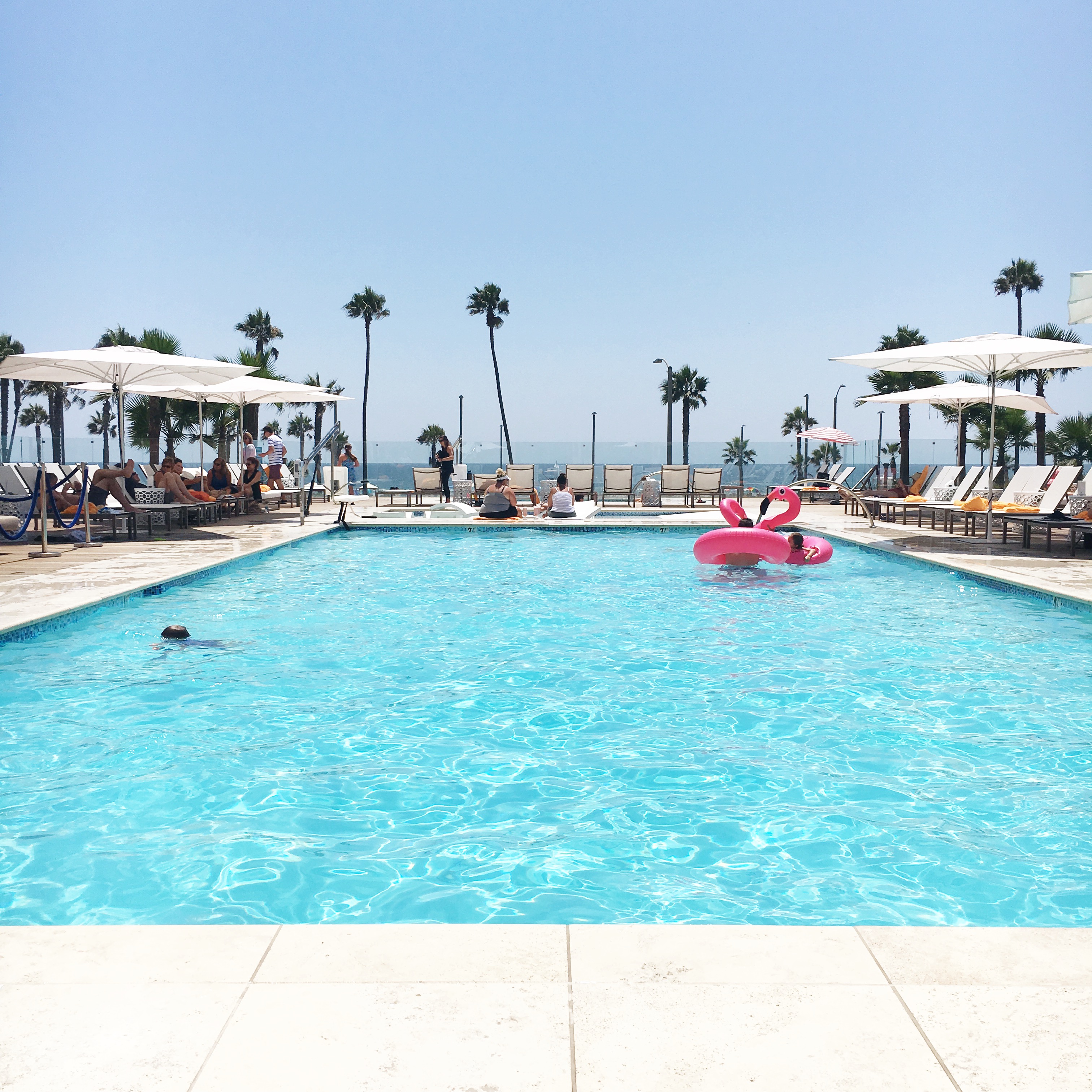 Next time we visit we want to check out the Treehouse Lounge at Tanners at The Pasea.  Look at that wine wall!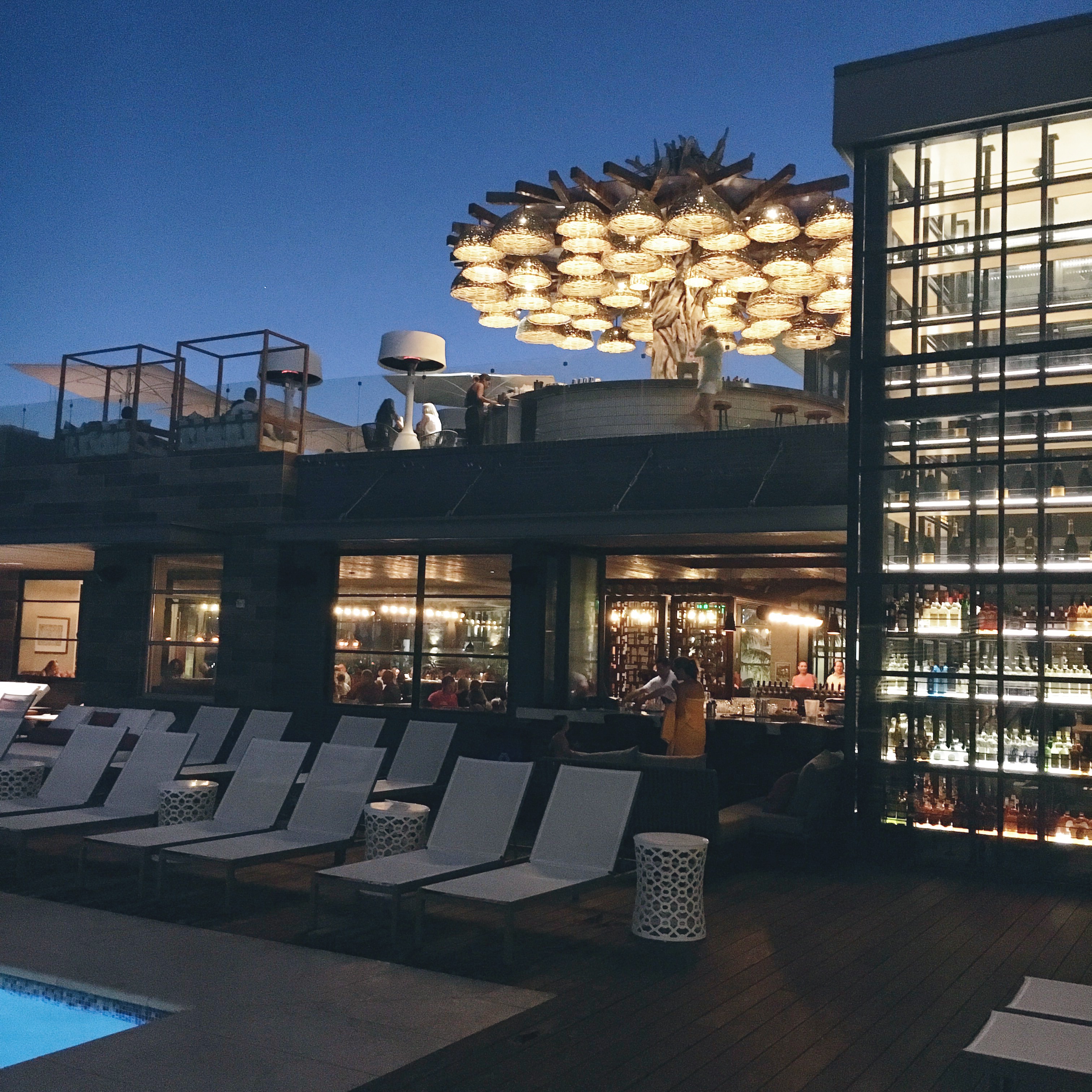 The Pasea is located right next to Pacific City…a beachside shopping and dining complex.  Huntington Beach really needed some new, upgraded shops and restaurants as it was becoming a wee bit too tacky touristy for me.  Now you can shop at Sephora, MAC, Free People, H & M, Seafolly and more. Along with ten restaurants, most with patios, there is also an upscale "food court" with Portola Coffee Lab, Burnt Crumbs, Popbar, Hans' Homemade Ice Cream and more.  This is exactly what this beach town needed!
Coffee…of course I need to talk coffee!  So I have struggled to find good coffee at the beach, but a San Fran fave moved into town.  I was at Philz Coffee three years ago and had an iced mint mojito coffee that I've never forgotten!  So when I saw Philz at Pacific City I was stoked! And the iced mint mojito was just a delicious as I remembered it to be!  Their thing is pour over coffee, each cup brewed individually by your personal barista.  If you aren't getting a specialty bevvie, which are also made with pour overs, they recommend you get your coffee "Philz Way"…medium sweet with cream, and I'm talking full on heavy cream.  You honestly haven't lived until you've had and iced mint mojito coffee…really!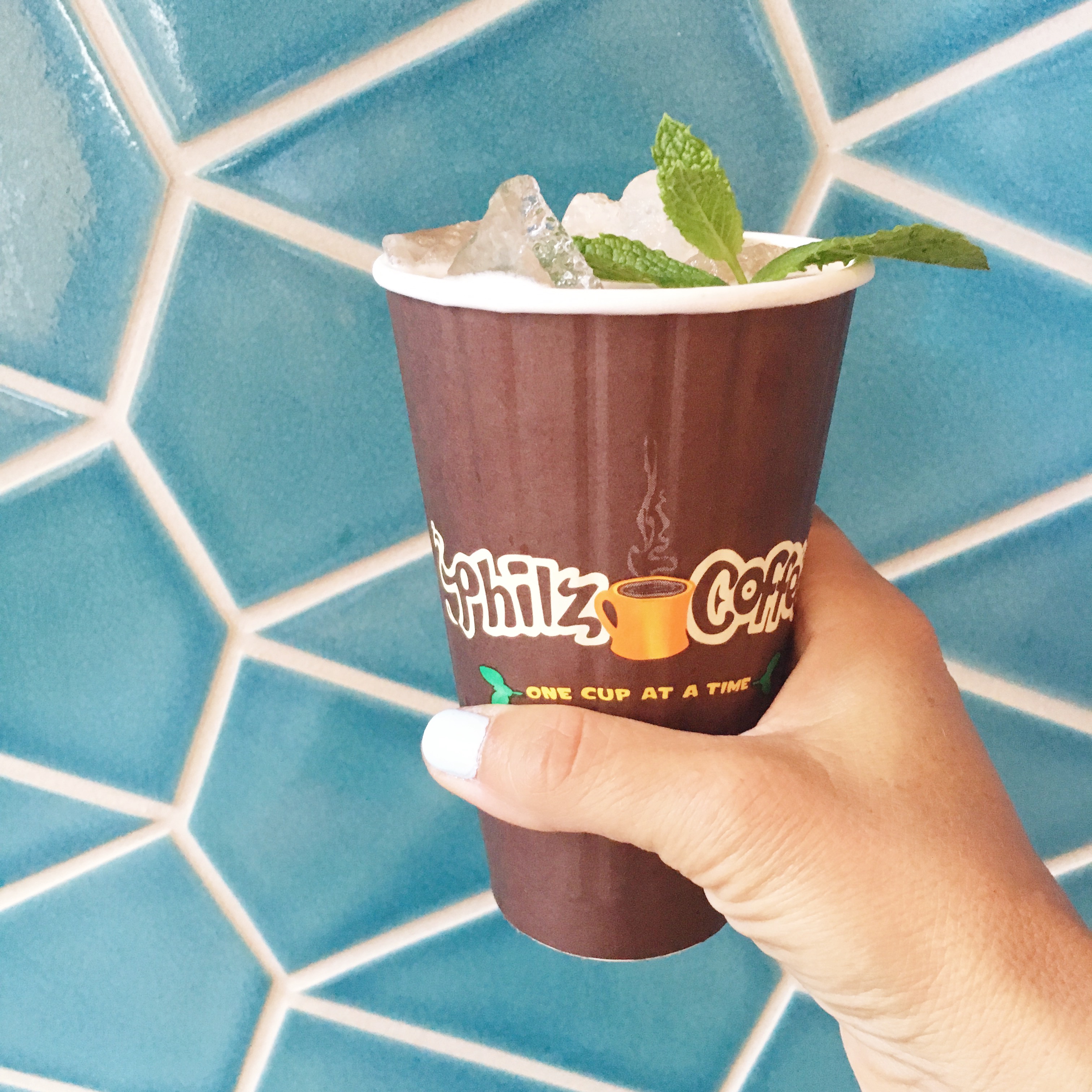 Berkeley was thrilled that Pacific City had a Lemonade, the modern California cafeteria chain.  We had a nice lunch on the patio that overlooks the beach.  You can mix and match sides made up of colorful and super yummy veggies (I had the truffled heirloom carrot salad) with your main dish (I had the provolone and avocado grilled cheese).  They have giant macarons for dessert and you have to try one of their lemonades such as cucumber mint or carrot ginger.
Ok….you know I LOVE acai bowls, and that's one thing that was not easy to find in Toronto.  SoCal does them right!  In Huntington Beach there are two go-tos for me.  The Da Kine Bowl from Banzai Bowls is seriously the bomb combining peanut butter and chocolate.  Dessert for breakfast!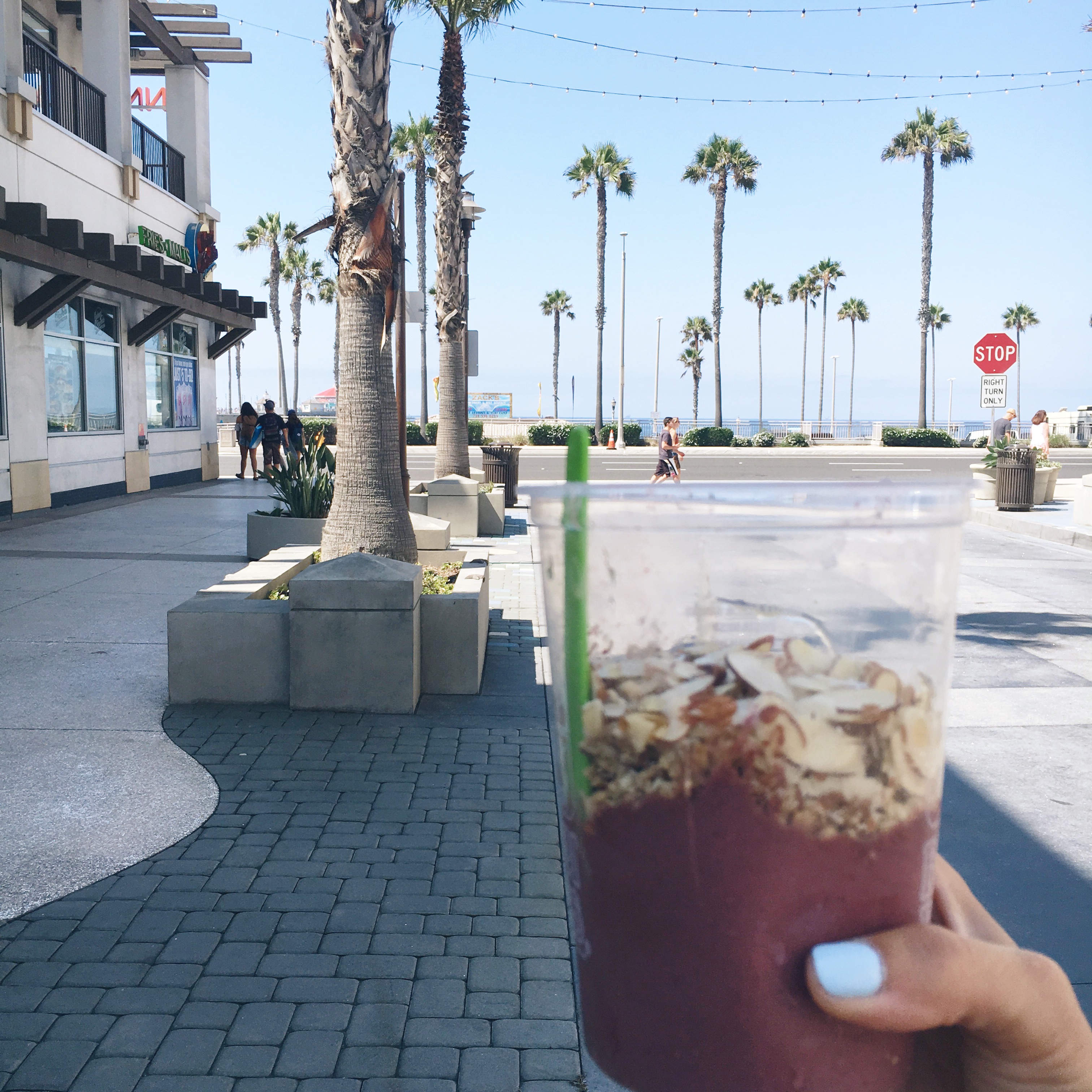 I'm also a huge fan of Nekter Juice Bar. The Banana Berry Bowl is a classic.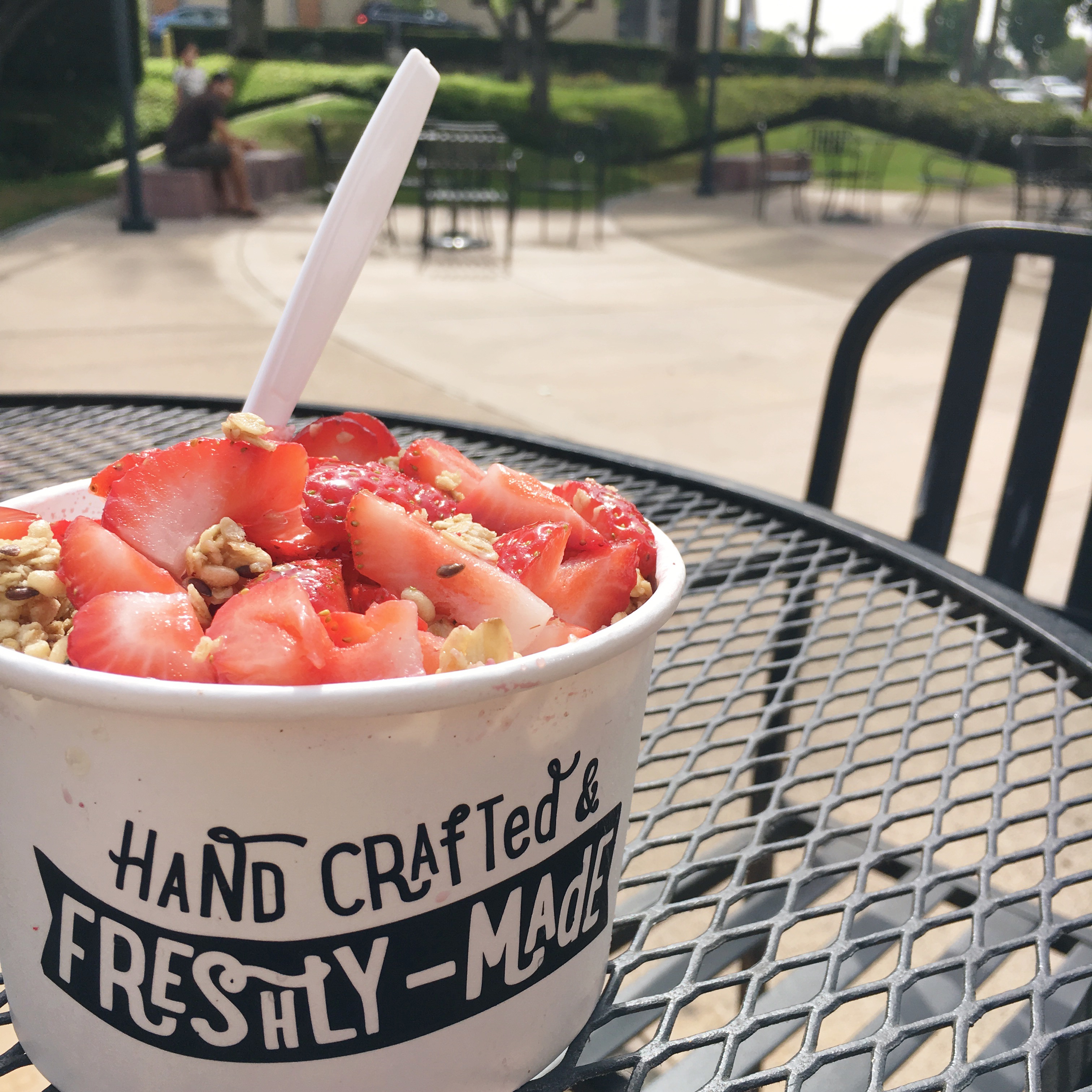 You can't go to the beach and not have ice cream.  There are a lot of choices in Huntington Beach and decided to try The Ice Cream Way based on my mom's recommendation.  I know that there are a lot of nitrogen ice cream places out there, but what makes this shop unique is that you can pick the base such as almond milk and coconut milk.  I had mine made with almond milk and it was exceptionally creamy. You get to choose your base, your flavor, your mix-ins and your toppings.  And you can get as many flavors and toppings as you like and it's one price.
One of my favorite things to do in HB is to rent a bike and ride beachside along the paved bike trail to Newport Beach.  You can also bike to the north to Seal Beach.  The Surf City Nights Farmers Market on Tuesday nights downtown on Main Street is a ton of fun with lots of food vendors.  You can check out more HB events here.
And BTW, if you are vacationing in SoCal and have a dancer in the family, make sure to check out @thebreaspace on Instagram for drop in classes with some of the best teachers in the business!  It's only about a 40 minute drive from Huntington Beach.
This post is not in any way sponsored.  I just loving sharing places that I find and think you would enjoy too!