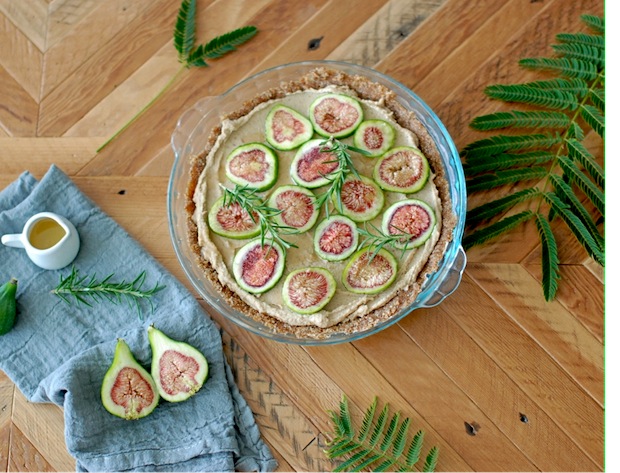 Pam and I are pretty proud of our fig trees. We both aren't super green thumbs but our figs seem to come through each and every year, which we really do delight in! They are a treat to enjoy…super sweet and a combination of textures with the skin, the flesh and the seeds…in case you were wondering, you do eat the whole thing. Their shelf life is short…once they are ripe, you pretty much need to use them within a day or two before they become mushy.
A little check on my tree this weekend yielded 6 ripe figs and so I decided to make a tart to enjoy them. A little web surfing and I came upon a recipe for a berry tart that looked fairly guilt-free as well as beautiful. I decided to swap out the strawberries/blueberries for figs. (though it's obvious that these mixed berries would be pretty awesome..note to self). This is a raw tart that doesn't contain any refined sugar and is gluten free, so feel free to help yourself to a generous slice!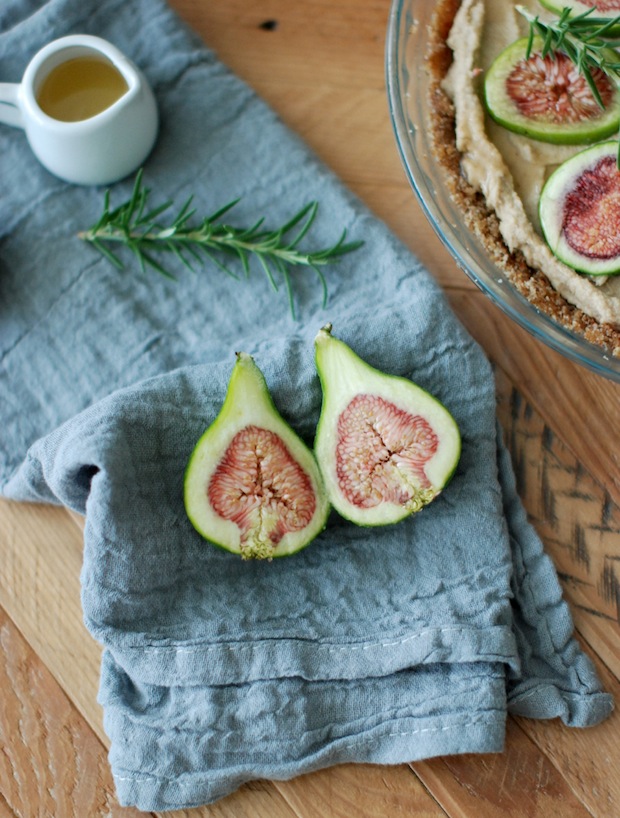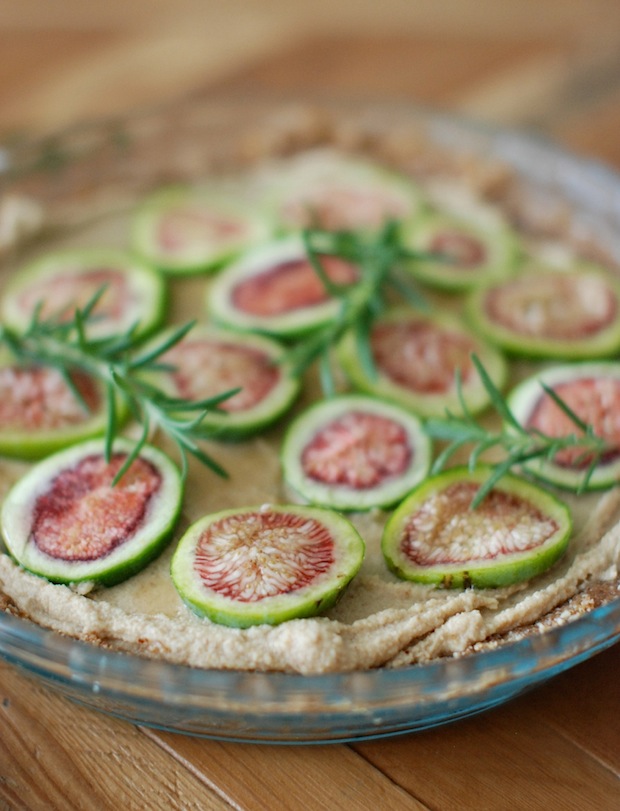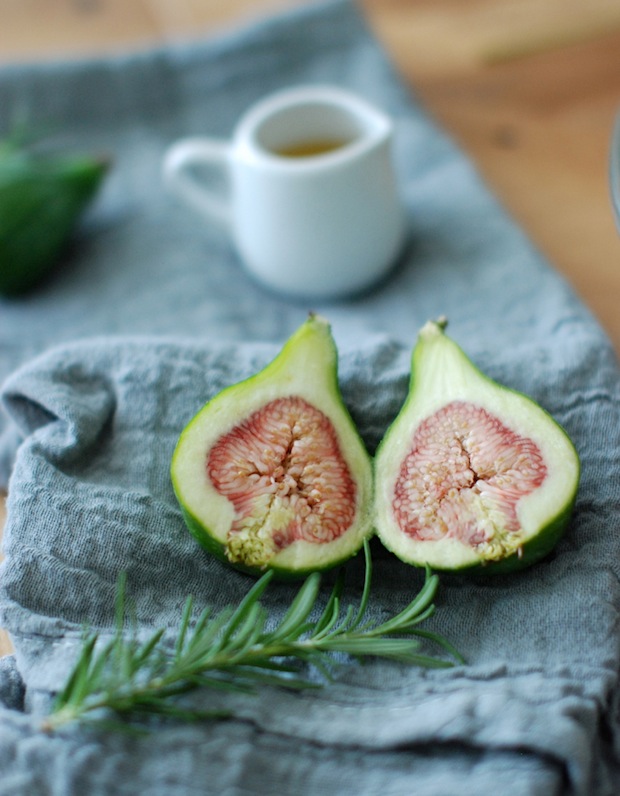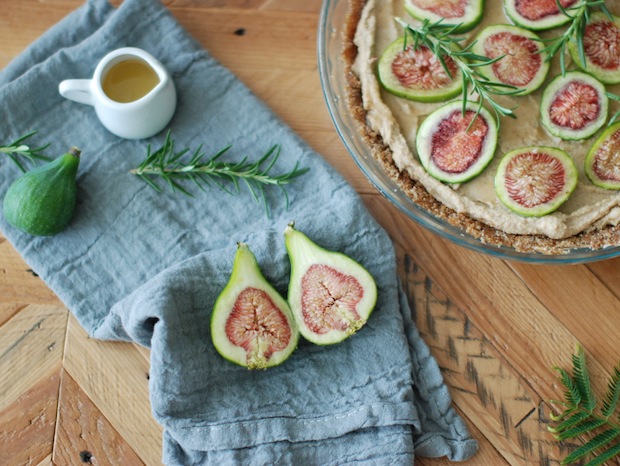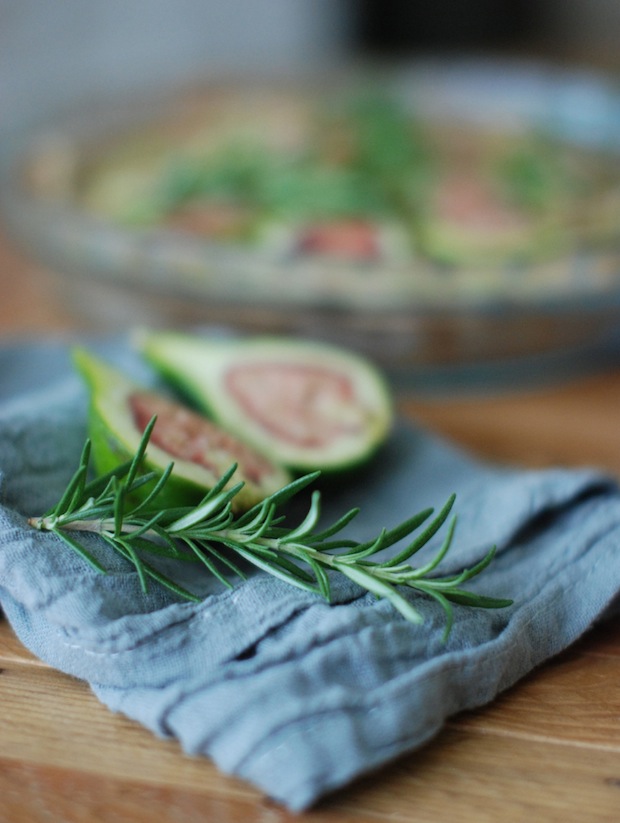 Ok, so the changes that I made to the recipe are pretty obvious…but to clarify, here's all that I changed in place of the berries: sliced figs, a generous drizzle of raw honey and some fresh rosemary sprigs. If I were to do it all over again, I think I would layer on more figs because, well, because I really love figs and I think the more flavour the better!
*One other note…I always seem to come upon recipes that require nuts to be soaked overnight, as was the case with this one. My solution? Simmer the nuts on the stove for approx 10 minutes. The nuts will soften pretty perfectly.
Here's the link to the recipe…Oh, Ladycakes is a fabulous resource for healthful, flavourful recipes..all of which are vegan. I especially liked this one as its gluten-free.