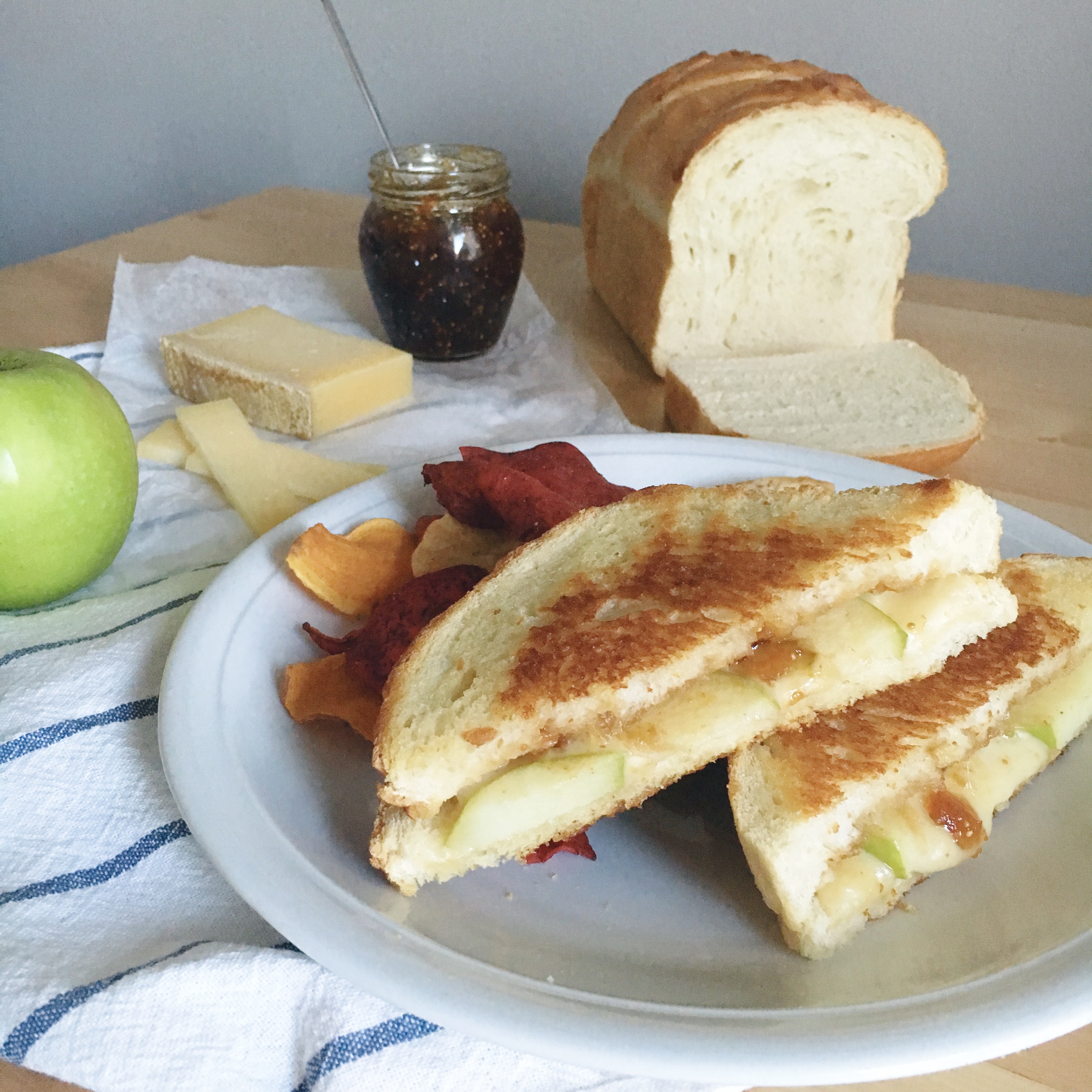 Shortly after arriving in Toronto, Jason challenged me to a cooking throw down…west coast versus east coast.  I do admit that he's probably in the lead with his prawn tacos with creamy cilantro sauce but I've had a major handicap with my kitchen and lack of supplies.  I'm hoping that this meal may edge me over the top!
What I love about this is, hey, who doesn't like grilled cheese?!  Taking a basic comfort food and amp'ing it up with a few high quality, gourmet ingredients can take it to a whole new level, without a ton of effort.  Easy, quick and super yummy…it checks all the boxes.
My friend made this for me when she invited Dylan and I her to home a few weeks ago.  It was the perfect lunch to enjoy on a pool day.  Once you have the ingredients it's pretty simple to make and doesn't require any special tools so it's a meal I could actually in my minimally equipped kitchen.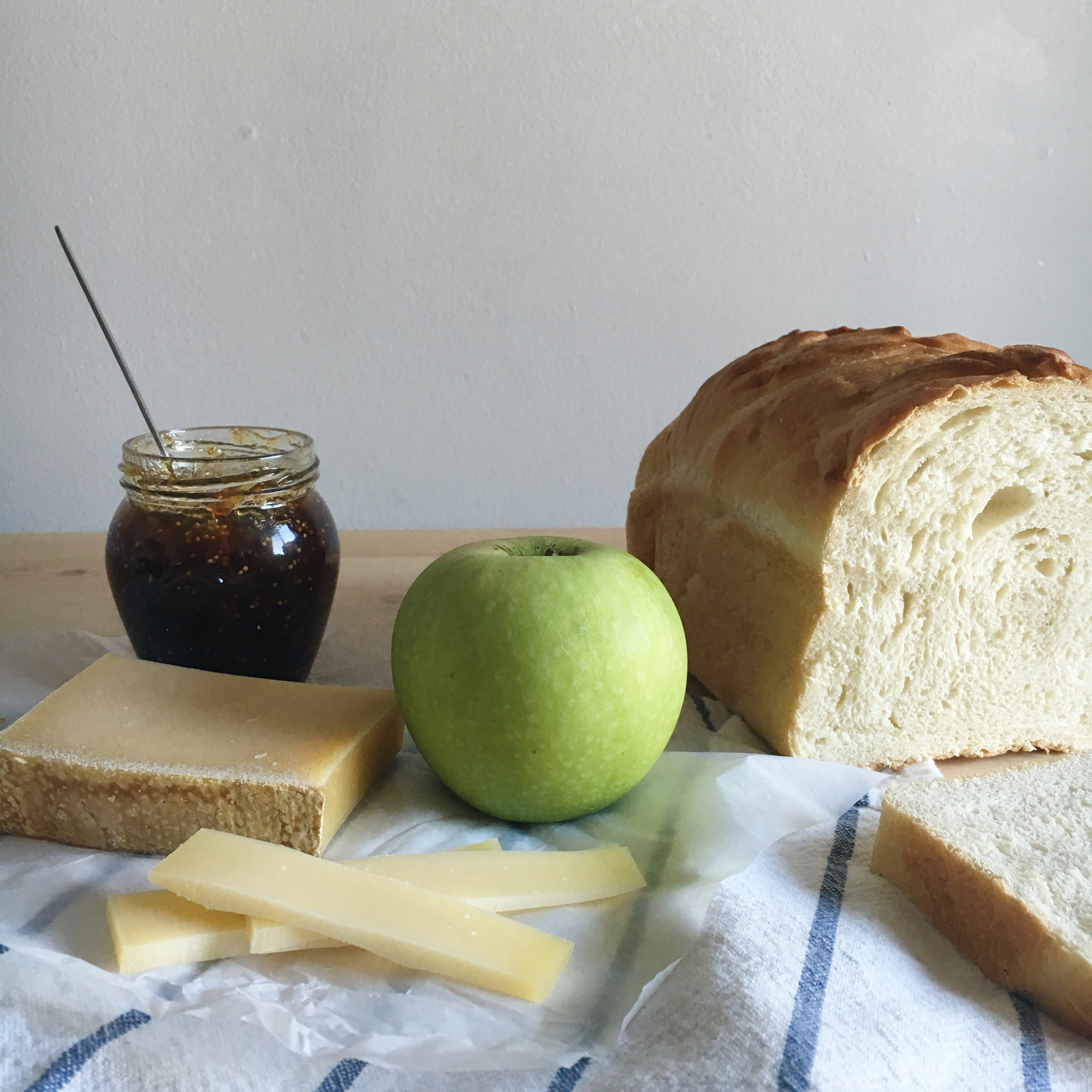 Here's what you need…fresh sourdough bread (or bread of your choice), Gruyere cheese, Granny Smith apples, fig spread (I used this one), and butter.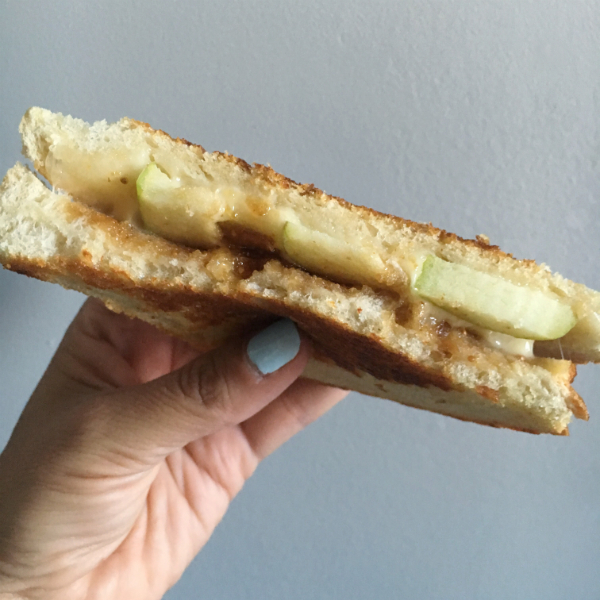 Prep everything for easy assembly.  Slice the bread…I like thicker slices than what you get in a pre-sliced loaf.  Slice the apples super thinly.  Here's the order…bread, cheese, apples, spread some fig jam on the top piece of bread and butter both the outside pieces of the bread. Heat up a pan on the stove at low to low-medium heat.  The key here is low and slow as the Gruyere takes a bit to melt and you don't want to burn the bread.  You can even lightly cover the pan with foil to keep some of the heat in to help the melting process along.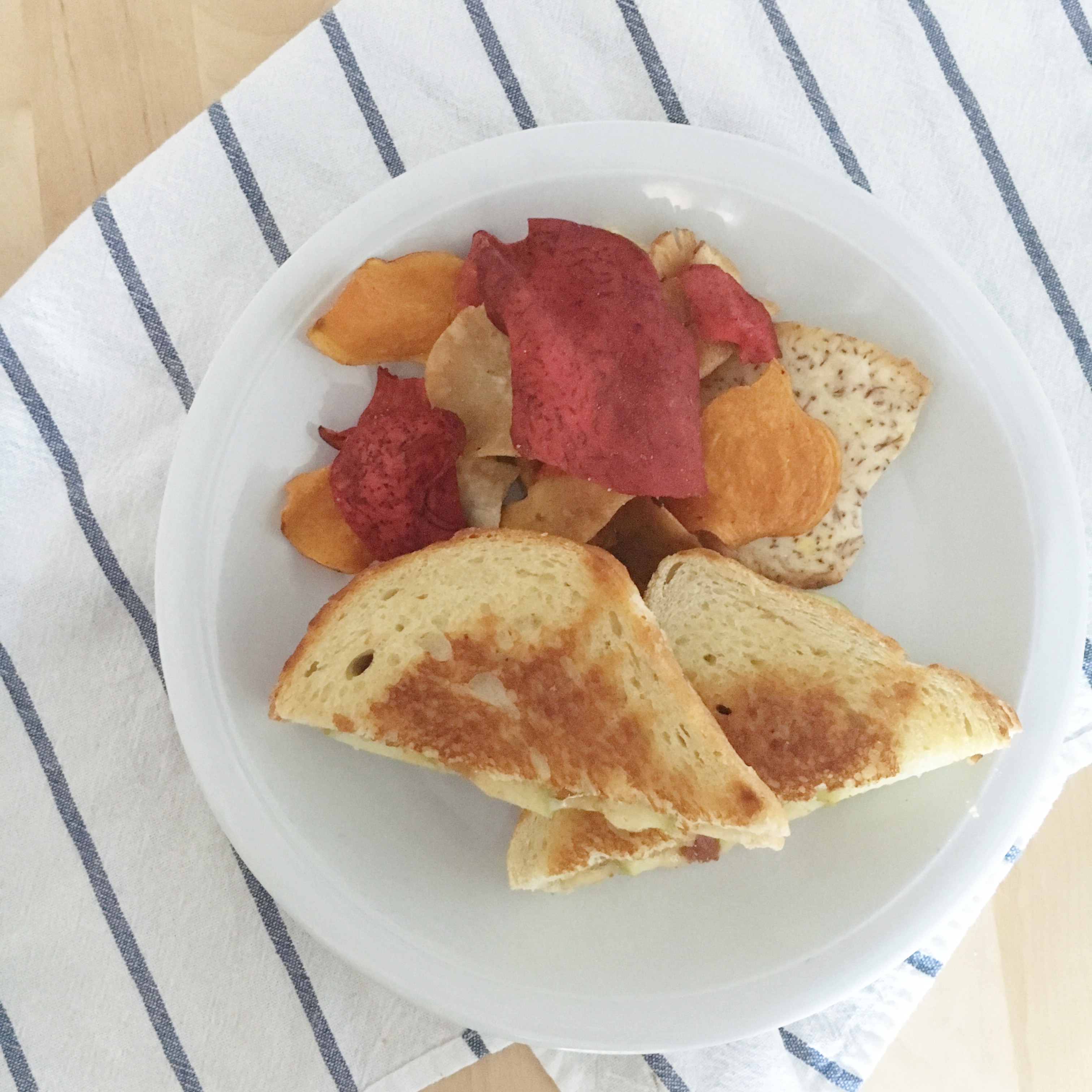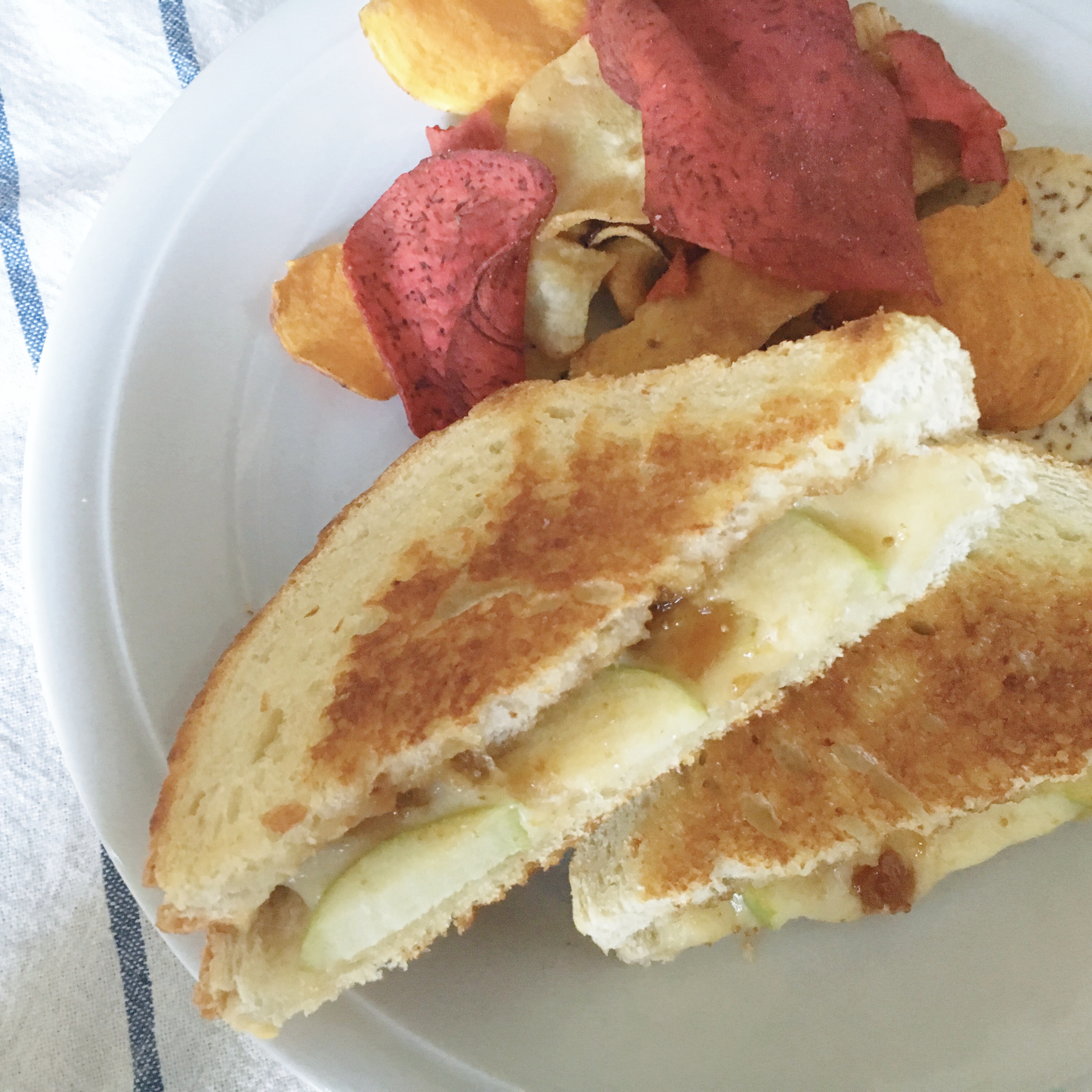 I served this for dinner with these colorful root vegetable chips.
This would also be amazing as an appetizer cut into quarters or made with cocktail bread or baguette.
Ok, this may not quite beat out Jason's prawn tacos, but I'll be home shortly, back in my kitchen and it is on!!