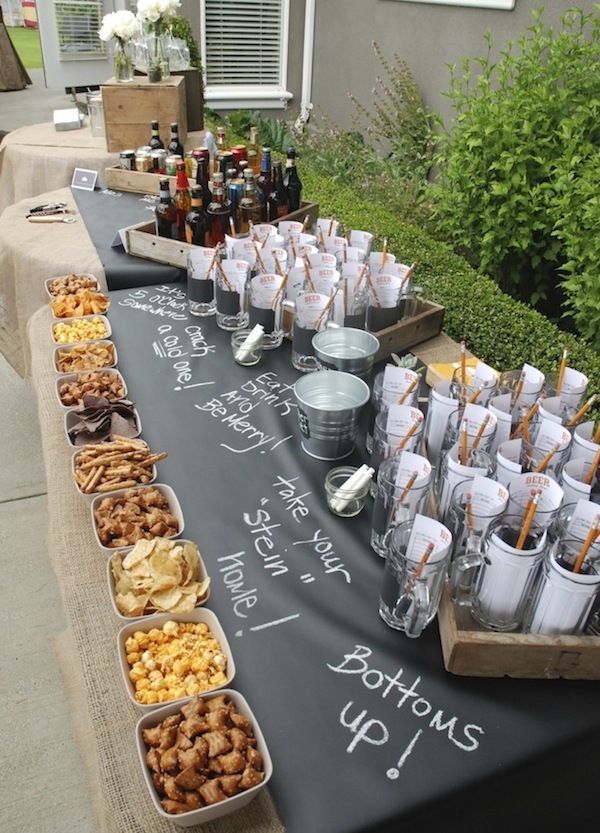 Pam and i seriously love planning events…i've said it before and i'll say it again: i think i actually love the planning and the prep more than the event itself. Am i weird?? Nonetheless, we get seriously jazzed when coming up with party plans and the details that we think make it personal and special. One of those elements that we love to incorporate is a self-serve bar…whether food, candy or drinks, a bar not only gives your guests a chance to customize their choices but also brings an interactive quality to a party. Interaction creates conversation, which let's be honest…makes a party more of a part-ay! Here's a little look back at some of the bars we've created. Hope they inspire you the next time you decide to entertain some friends:
1. Candy/Sweet Confections- a perfect way of personalizing a party. Use colour and serve the guest of honor's favorites to make it fun. Simple parchment bags embellished with washi tape can be filled for take home treats.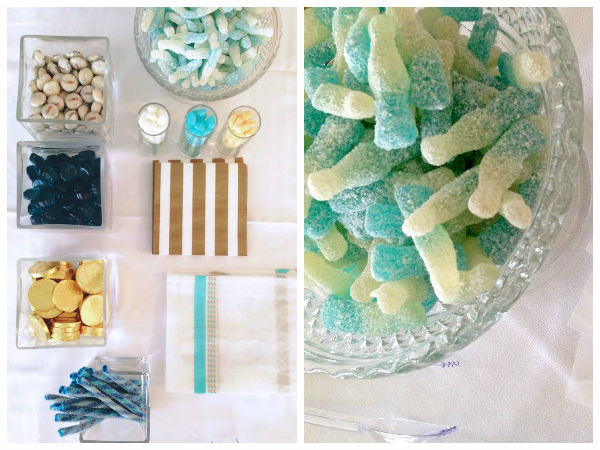 Brilliance in orange, fuschia, gold and white make a stunning visual impact…candy sticks, licorice, candy coated almonds, jelly beans and my favorite: fuzzy peaches!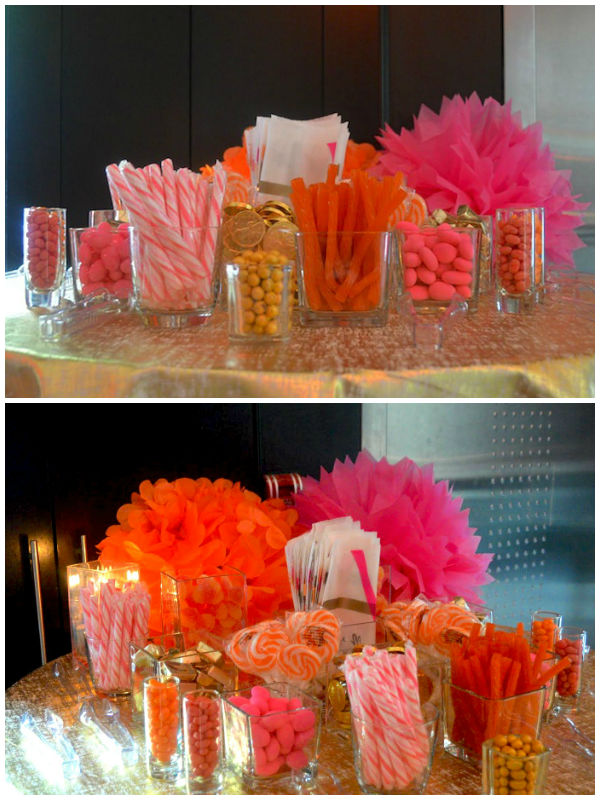 For a more masculine take, classic white and black with touches of gold. The guest of honor's favorites were in plentiful supply: cronuts, mini cupcakes, sugar cookies and candy confections. What's a party without treats??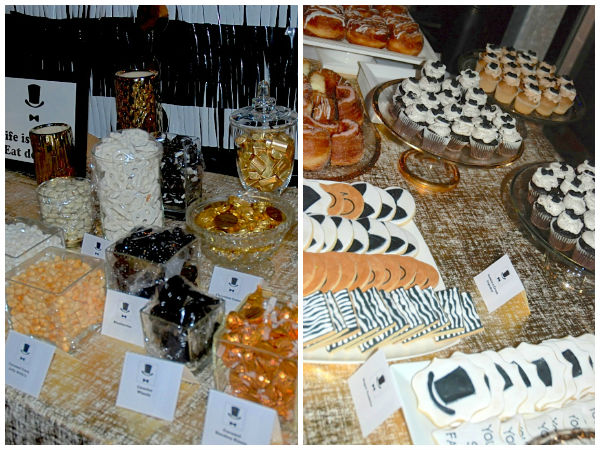 This dessert bar was for a kid's birthday party…rustic decor added to the "glamping" theme. In keeping with this vibe, we filled the table with campfire cupcakes, sugar cookies, deconstructed smores (served in a cast iron skillet) and burlap mini sacks filled with candy.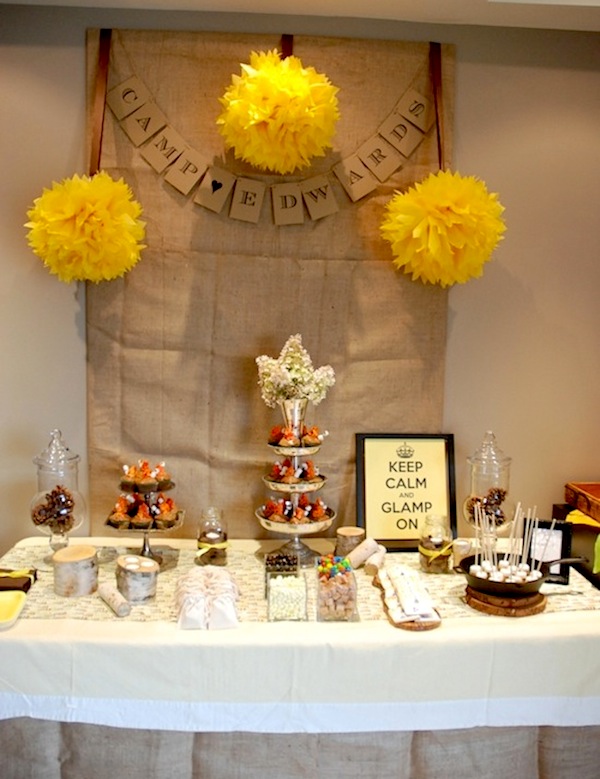 Pam's 40th birthday bar… as you can see i have a large piece of beadboard that i have covered with different fabrics for various celebrations. In a large open space this type of backboard makes a huge impact. We served Pam's most beloved desserts: macarons, panna cotta and gourmet coconut marshmallows to name a few.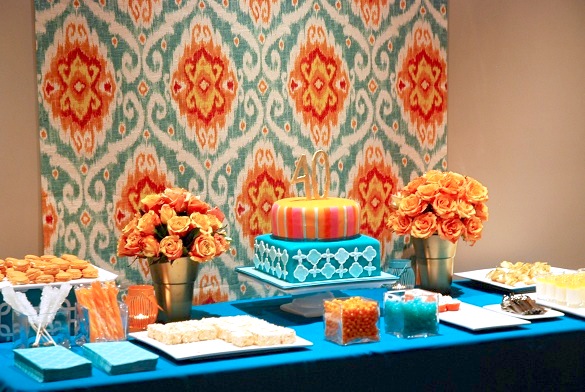 2. Bevie Bars – We hosted a 40th birthday for Scott last summer and this beer tasting bar was a hit…glass steins filled with notecards and pencils allowed guests to sample and record their favourites…and i suppose their not so favourites. Beer steins were sent home with each of the guests as a momento of the evening.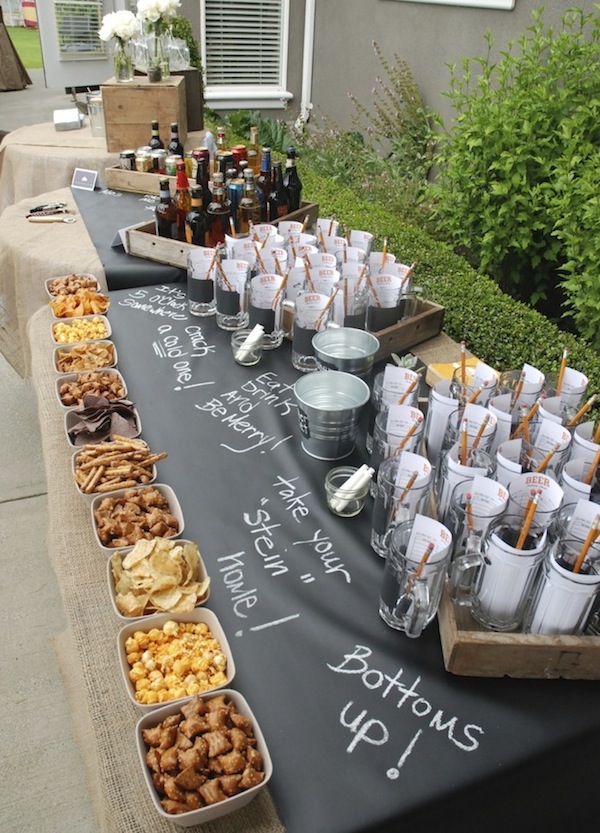 A cocktail bar, in this case, a mojito station, allows it to run itself giving the host more time to visit! I also like that guests can make the drinks to their preference.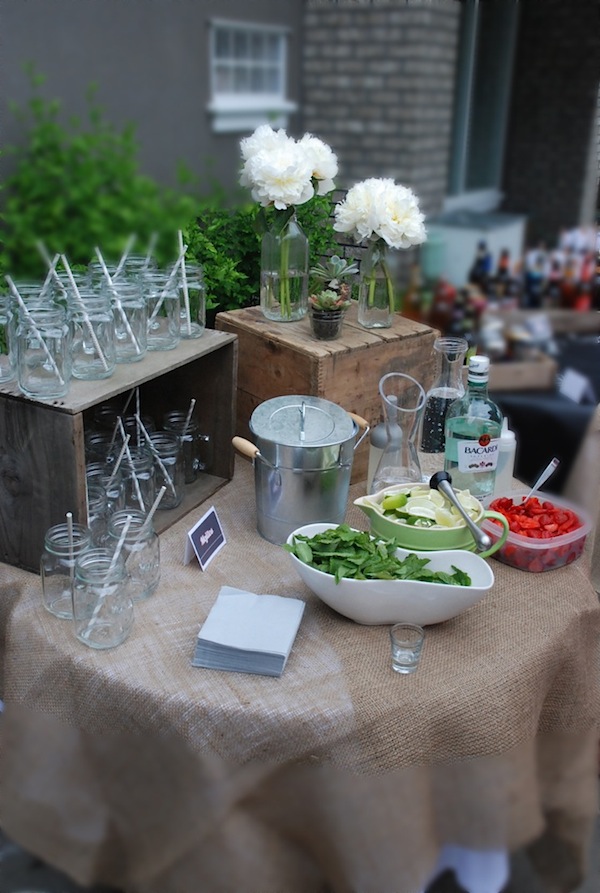 3. Hot Chocolate Bar- I'd say that kids love it…but adults do too! Sprinkles, sugars, spices, crushed candy canes, gourmet marshmallows, flavoured syrups, whipped creams…this hot choco bar had something for everyone! Pam filled dollar store shakers and vases to create a colorful and inviting station.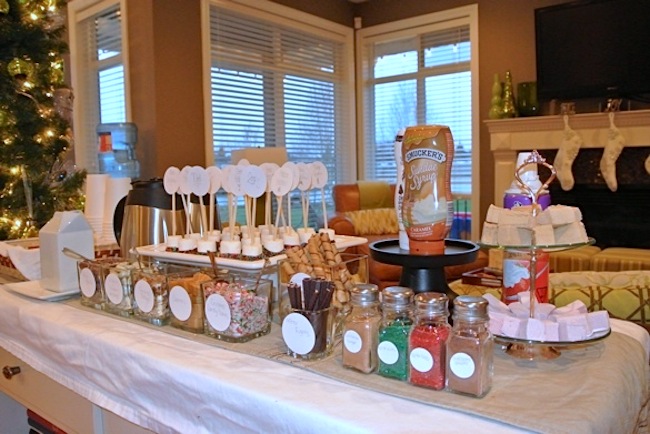 4. Flatbread/Pizza bars- A fun way to enjoy dinner with guests…everyone can customize their flatbreads to come up with their favourite combinations. Selections of meats, cheeses, and toppings ensure a winning combo for everyone! Eating a meal round table with this kind of interaction brings a level of fun that you might miss out on otherwise…and becomes the event of the evening!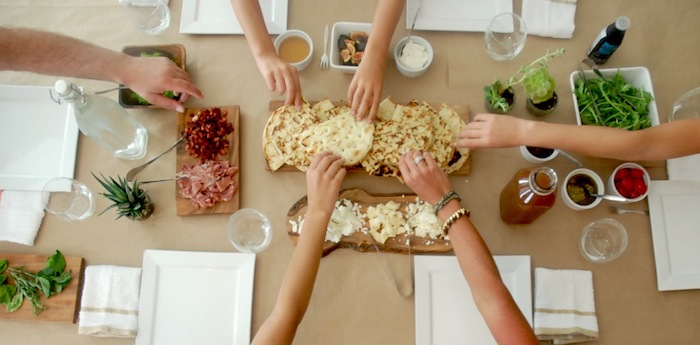 Here's looking forward to more entertaining and more of these bars…so many more options: waffles, yoghurt, burgers…i could go on! Do you have a favorite "bar" that you have assembled? Would love to hear about it…