Summer cooking is a chance to give the oven a bit of a break.
Here's a simple and delicious dinner that is perfect for your family or an evening of hosting guests! A "make your own" flatbread bar is interactive…which makes eating way more fun as far as i'm concerned!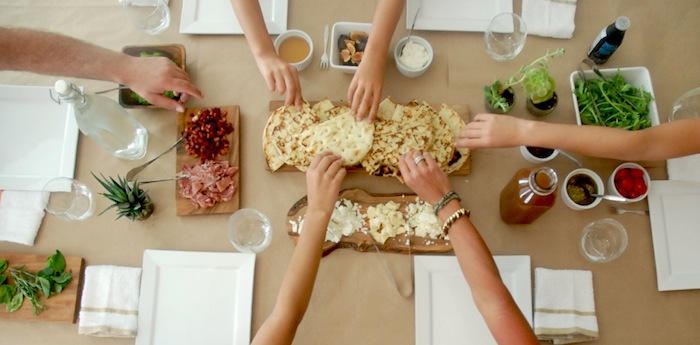 Ingredients can be prepped well in advance. Everything, except for heating up the flatbread, can be assembled the day before and be sitting in your fridge ready to go!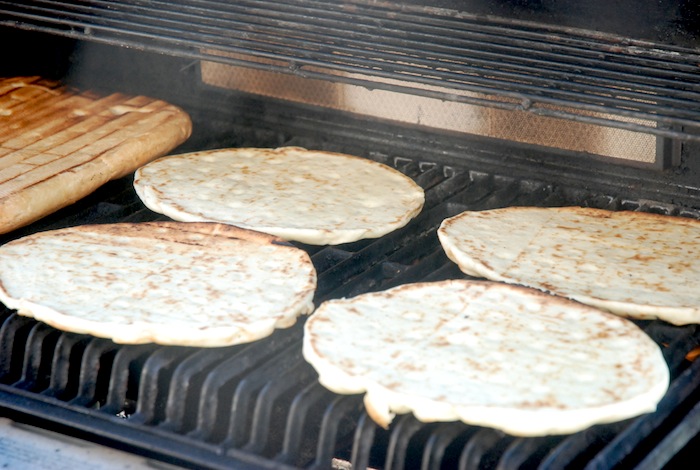 Fresh figs are in good supply right now…their yummy sweetness is delicious when combined with savoury foods, such as feta and pancetta…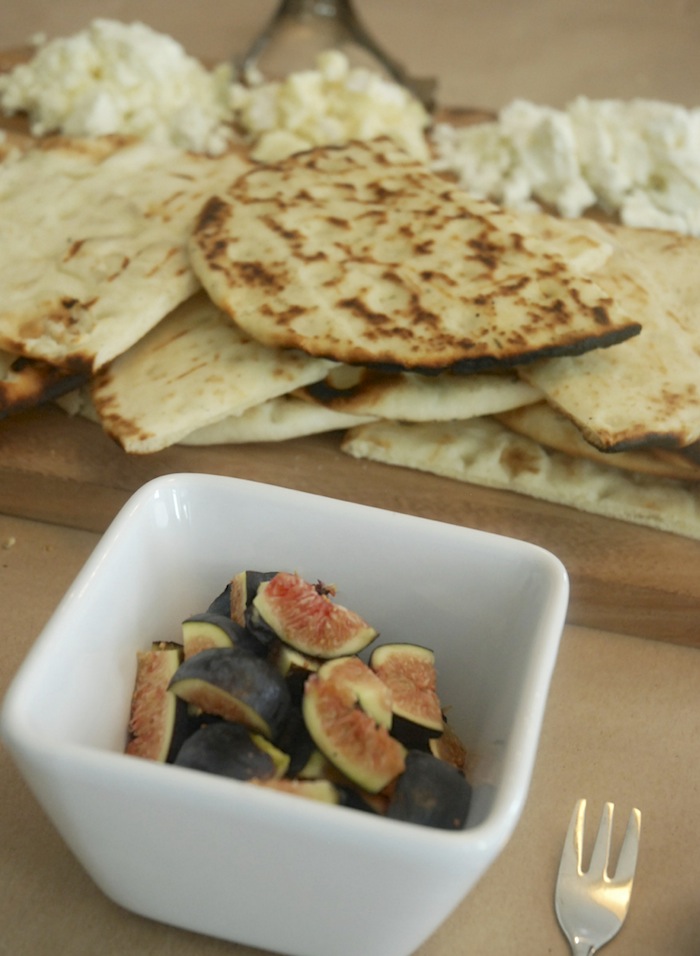 Smashed peas are so-o-o good on flatbread and can be prepared in no time. Simply thaw frozen peas or use fresh if available. Saute in butter for approx 5 minutes. Pulse in food processor until spreadable texture. Stir in chopped mint and coarse salt and pepper to taste. Voila!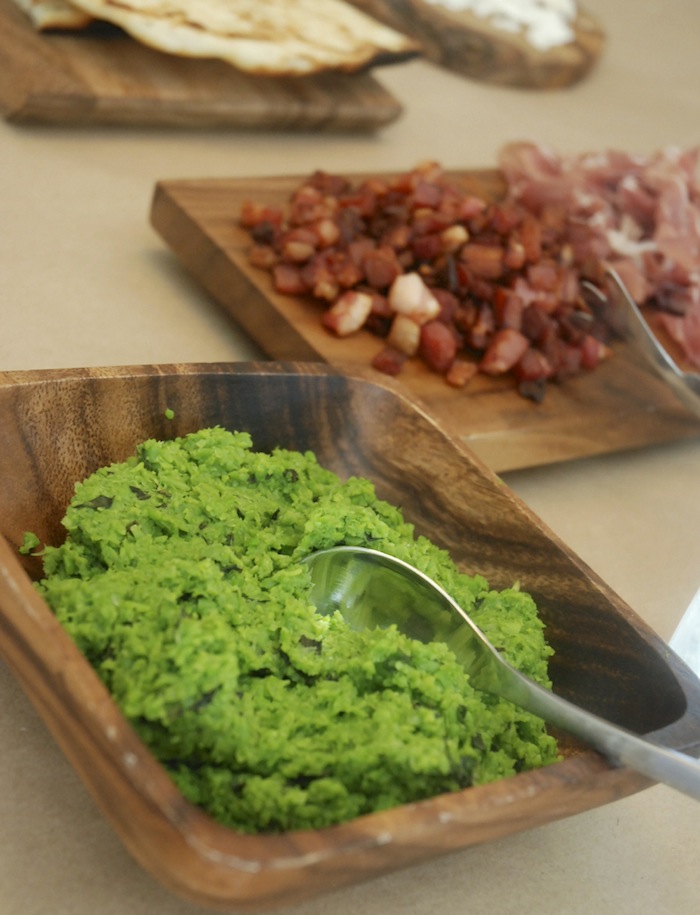 Pick your favourite cheeses…we used goat cheese, camembert and feta cheese..soft cheeses work the best.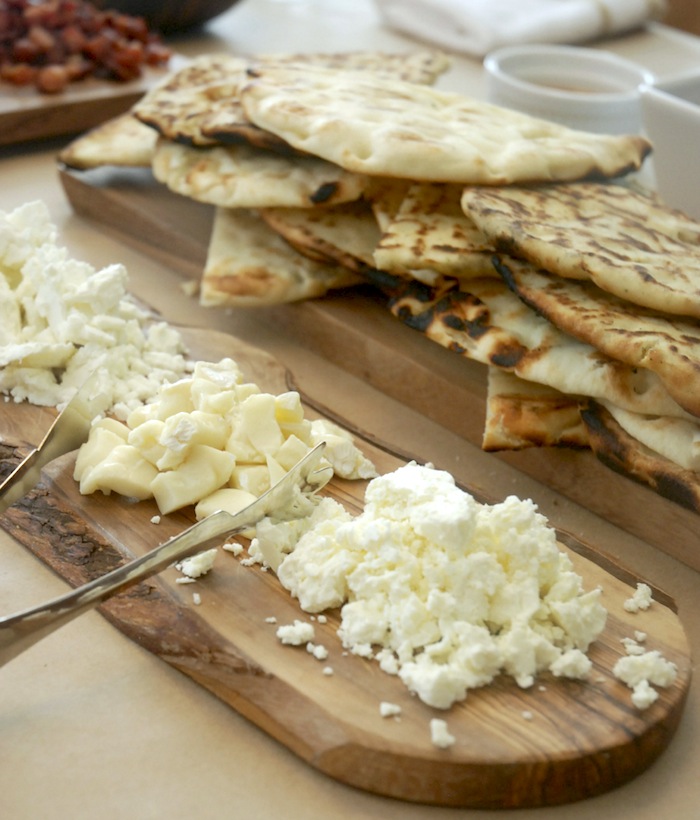 Let yours guests or fam jam have fun making their flatbread exactly the way they seem fit…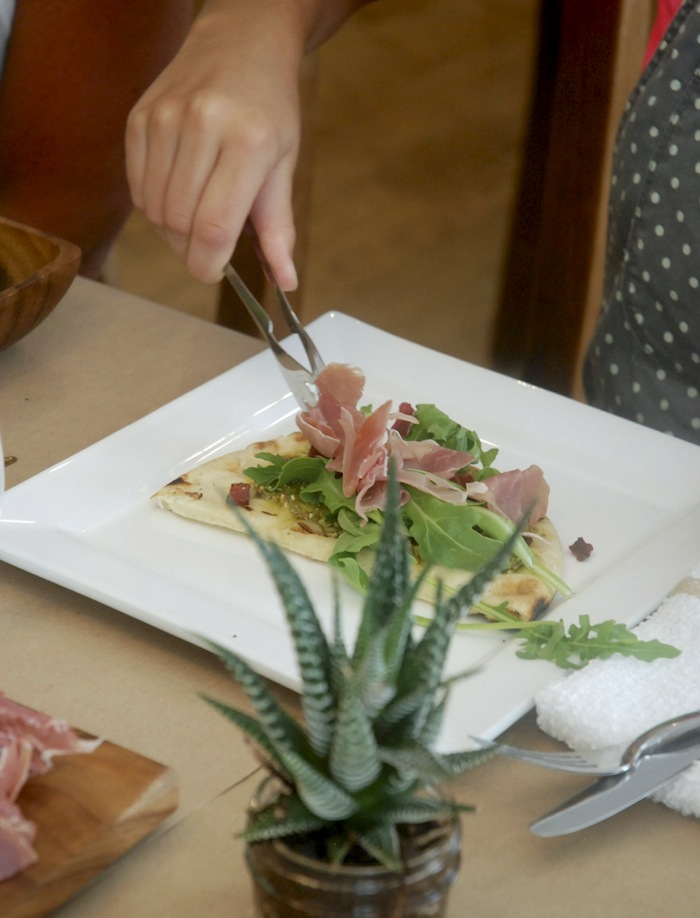 Here are a couple of my favourite combos:
Figs, honey and proscuitto with ricotta cheese. For added flavour, top with finely chopped rosemary and orange rind. Camembert is another cheese we served and loved the flavour with the figs.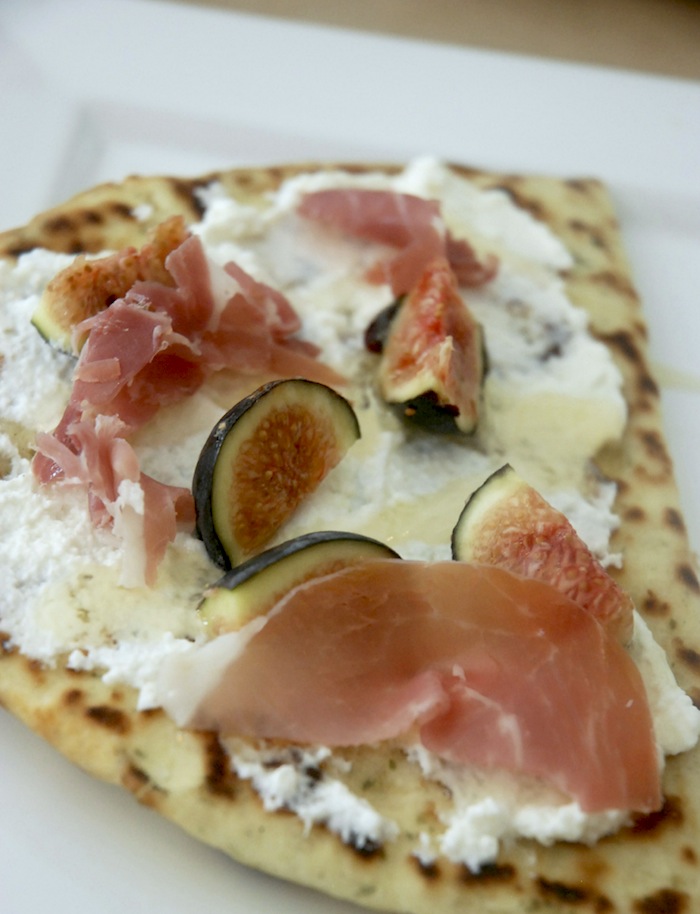 Smashed pea, ricotta, pancetta, fresh mint and goat cheese. This is a delightfully fresh pairing…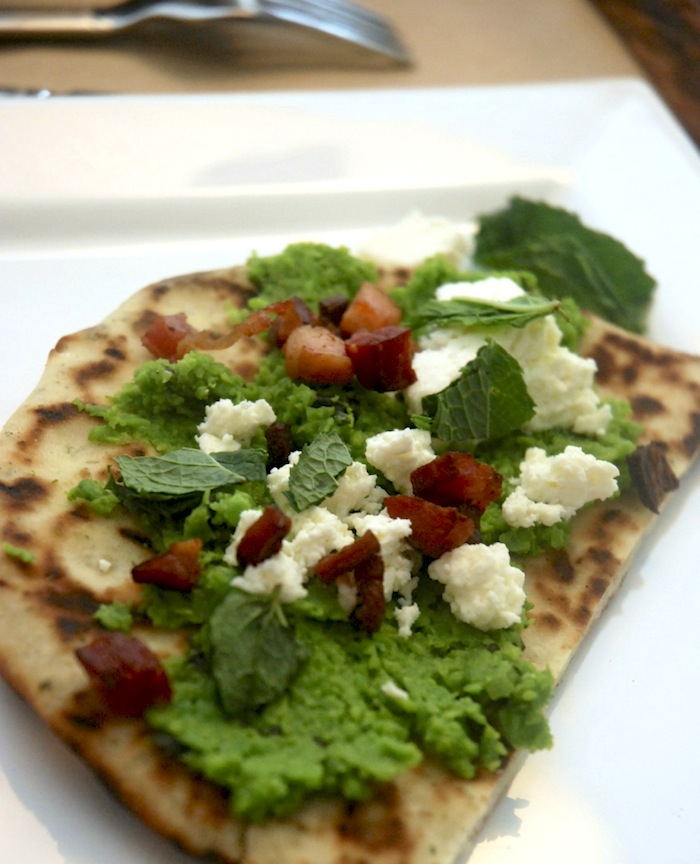 Pesto, caramelized onions, proscuitto, tomatoes, feta cheese, arugula and a drizzle of balsamic glaze.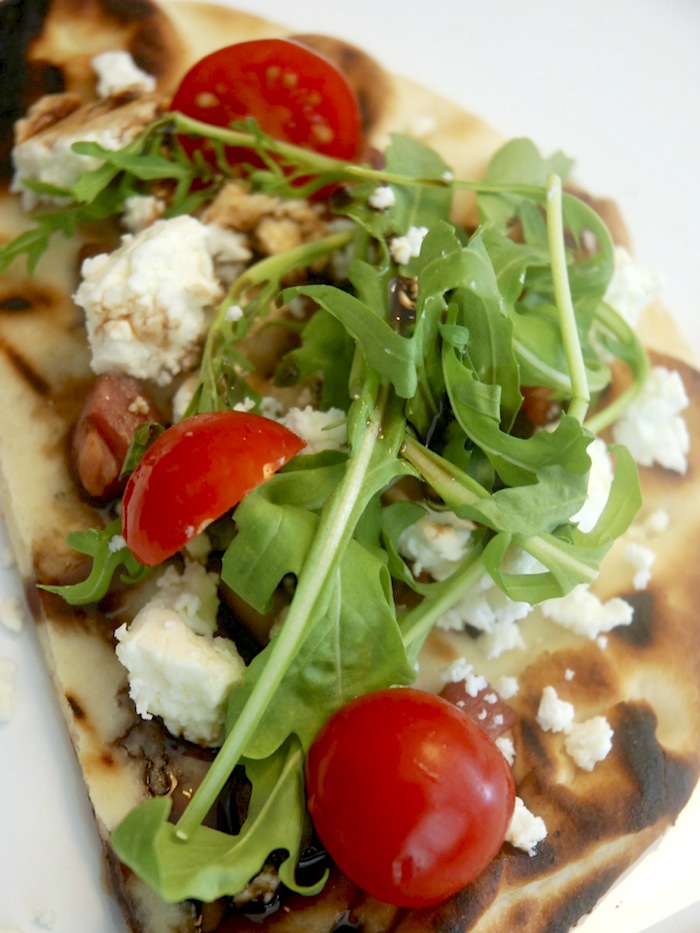 I made a little stop at the Dollar Store and purchased craft paper rolls to cover the table…if you want to be super rustic, ditch the plates, eat on the paper and then it's one simple clean-up step of folding up the craft paper and disposing of it! Doesn't get much more simple than this…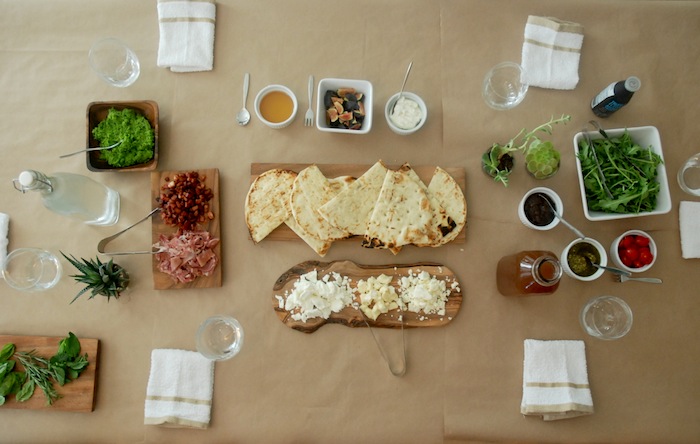 I'd like to say we were able to enjoy the leftovers the following day, but alas! They cleaned me out…i guess that's the sign of a home run dinner:)