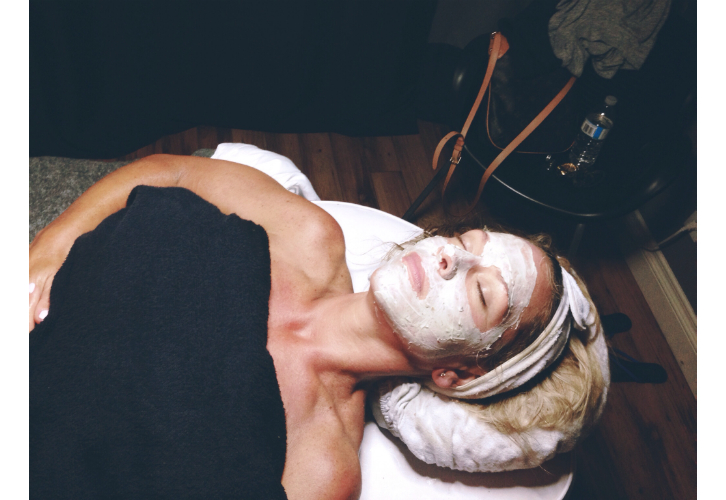 Last week, The Loft treated Laurel and I to their Relax & Rejuvenation spa package….ok….one word…HELLO!  It was divine!  After having spent a fair amount..ok, a lot of time in the sun, our skin was ready for some TLC….and it got it!
I had been to Vanessa for facials, so I knew that we were in for a major treat. The Relax and Rejuvenation Package has three treatments…
a 30 minute massage
a one hour rejuvenating facial
a one hour pedicure
The massage was soooo relaxing…you know that feeling when you don't want something to end?  And then the facial was almost an extension of it…it included an arm, hand and shoulder massage.  And my skin felt amazing.  I love that at The Loft they use Eminence products…organic handmade products from Hungary.  Vanessa is a wealth of information and I learned a few really important things about skin care.
Exfoliate!  Why?  Because you can spend money on the most expensive creams, but if you don't exfoliate, they will just sit in your dead skin cells and do nothing!  Vanessa's fave exfoliant is Eminence's Strawberry Rhubarb Dermofoliant
Masques!  Here's some awesome news…you only need to leave a mask on for about 5 minutes to get the benefit from it!  You can even use it in the shower if you prefer.  Good skin care doesn't need to be super time consuming.  I've got Eminence's Citrus & Kale Potent C + E Masque on as I'm writing this!    This one is great for all skin types.  It contains stabilized Vitamin C as well as Vitamin E and it helps to reduce the appearance of sun damage and fine lines and wrinkles.  Masques soak into the skin deeper than moisturizers…they hydrate, nourish, lift, tighten and treat.
Exfoliate one day, masque the next…you are good to go!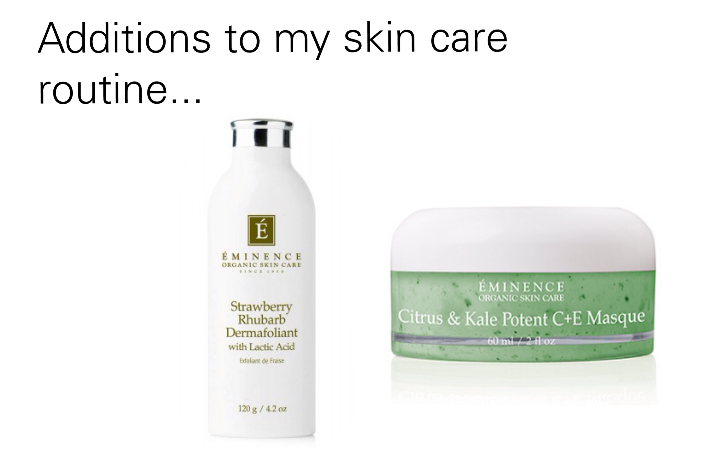 After the massage and facial, Laurel joined and we were treated to tea and a plate of goodies…and then our pedis together….ok, we felt completely spoiled in the best possible way!  Allison gave me a shellac pedi so it will last a number of weeks.  And their super fast light dries each coat in just 30 seconds, so it takes only a few minutes longer than a regular pedi….sooo worth it!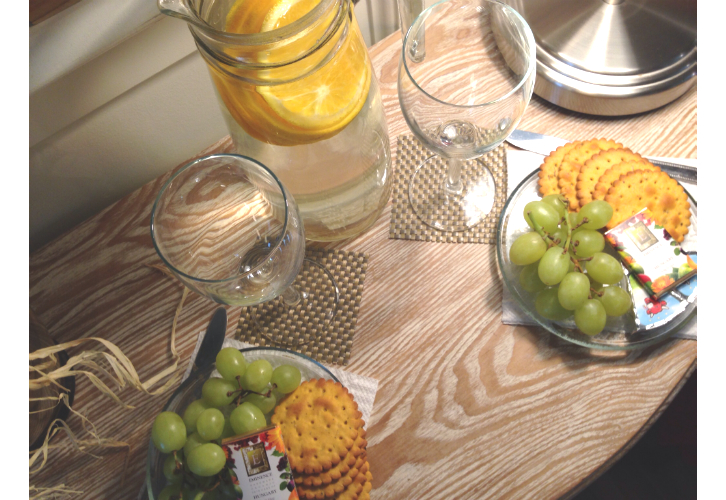 What I loved the most about the Loft from this visit and my previous facials is the individualized treatment and attention.  These are not cookie cutter services….and you are not just another client to push through.  Allison and Vanessa are so warm and friendly and they provide the service that best meets your needs and the needs of your skin.  And you are likely to take away some great info about how you can improve your skin at home with just a little effort.  And another personal touch…you get a welcome gift….I'm loving trying all of the samples!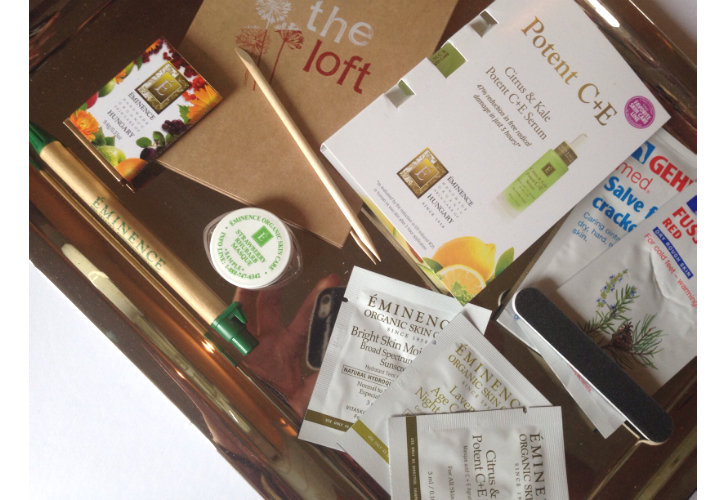 The Loft offers a large variety of spa services, hair services, waxing, eyelash extensions and IPL laser hair removal and skin treatments.  Treat yourself and call 604.746.4303 or email thelofthairstudioandbeautybar@gmail.com to make an appointment.  You will love it!