I dipped my toes into the pajama pant trend awhile back. And while i really like those pants and still wear them often, i think i've found pants within this trend that might just work better for me. Cut is everything right? Rule of thumb.
While these pants are still full and pajama-like, they are elasticized at the bottom. This bit of structure works to provide an end point to the fullness which gives a slimming effect.
A simple black tank in silk crepe de chine (read, beautifully airy) is the perfect top to pair with these easy flowing pants. Actually, one of the best purchases i've made this season…this tank goes with…well…everything! As the weather goes from hot to more cool, it will be a great piece to wear under blazers and sweater cardis.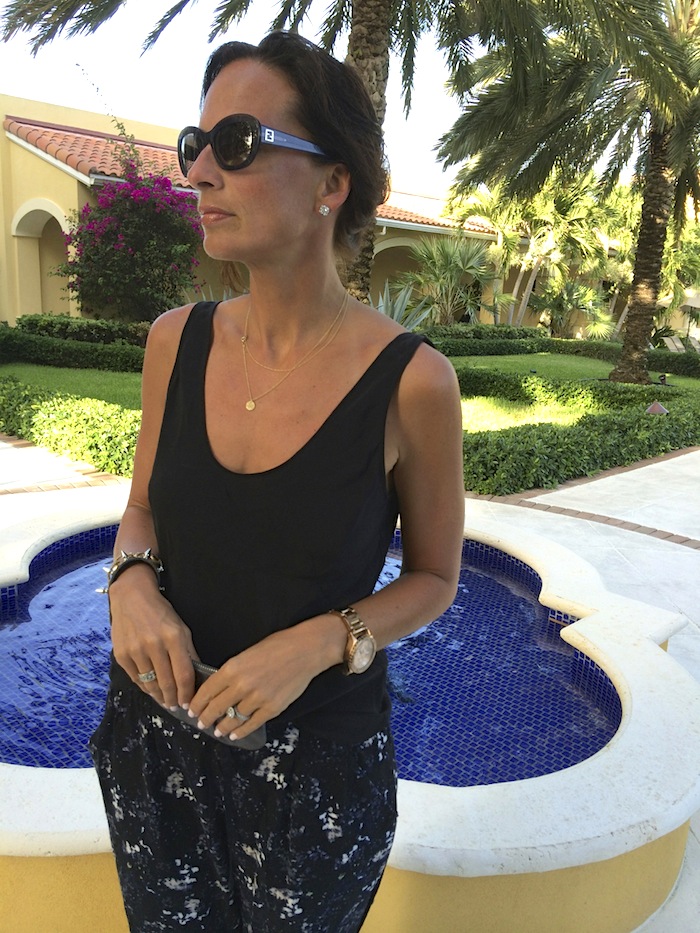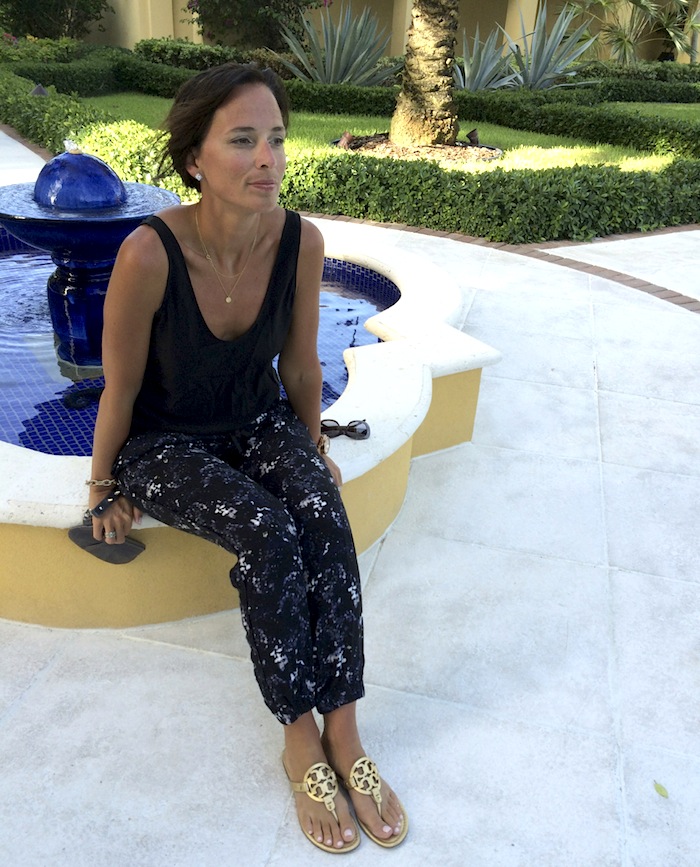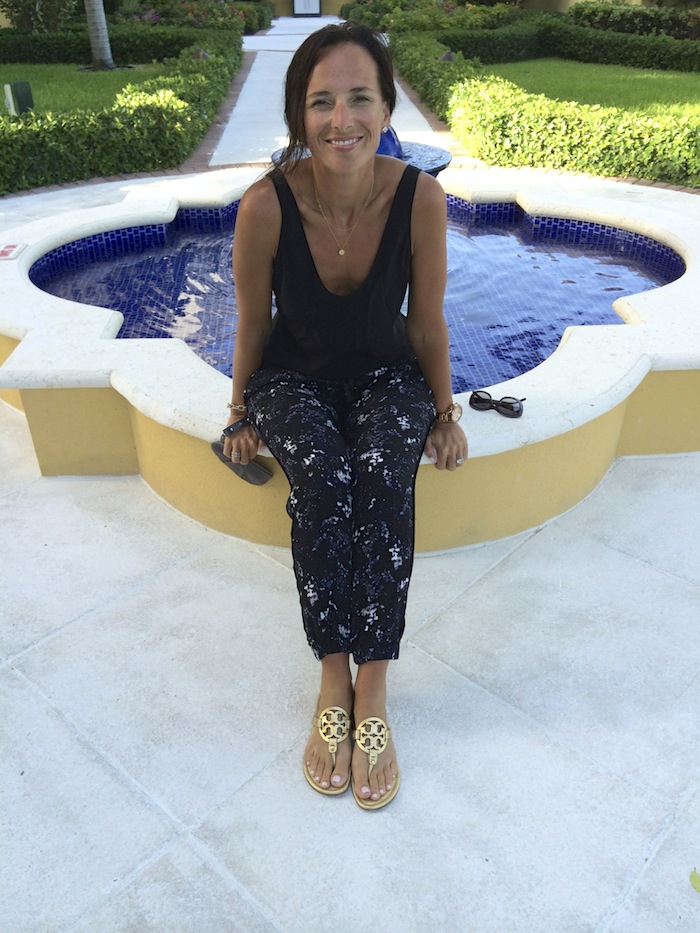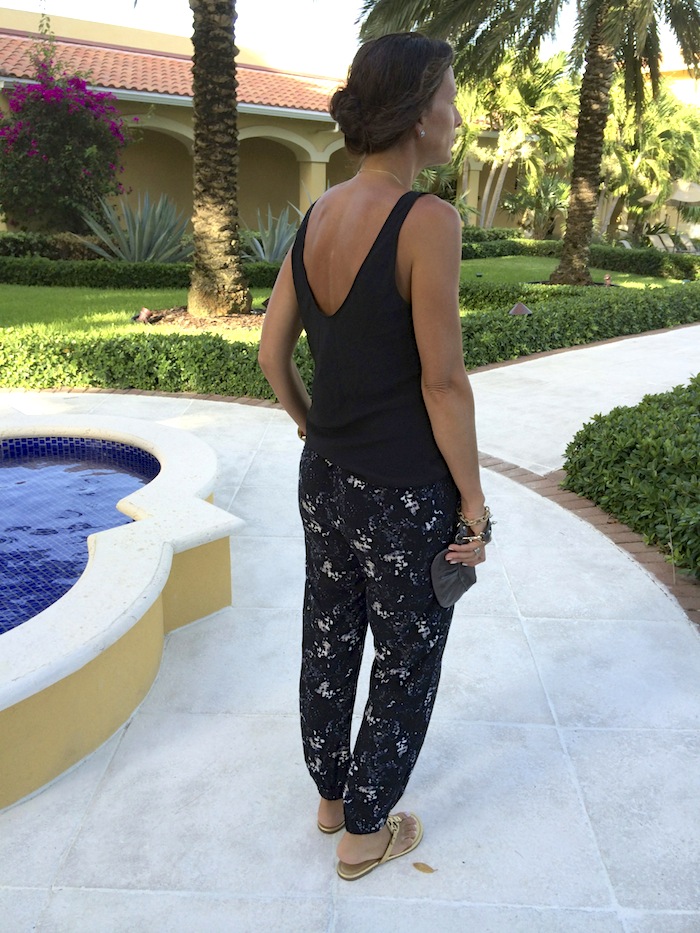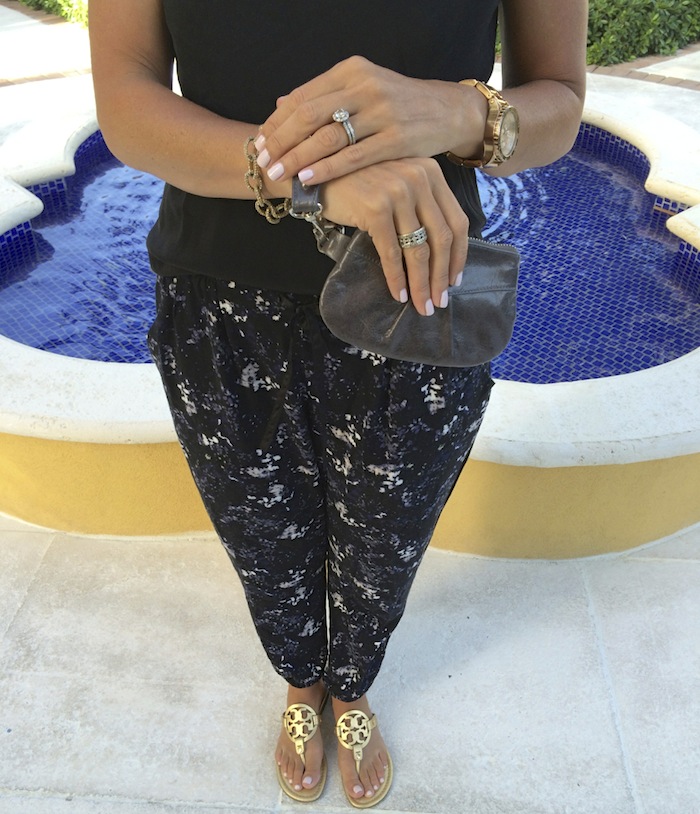 A side note: While picking out this outfit, i offhandedly asked what the best type of bra was to wear under this tank. Because the fabric of the top is so drapey, i felt my regular bra would almost be too bulky. A super simple lace bra (sans cups) was suggested to me. I was a bit leery of it, but decided to give it a chance. Love it! I never worry about my bra showing because it manages to stay hidden. It doesn't offer a ton of support, but hey, this is one time where my lack of endowment might actually work in my favour..TMI??? Maybe!
I have to say that i have to be careful not to overwear this outfit. It is so darn comfortable! It wears well for a more formal outfit when paired with heels and a blazer but can be dressed down as i have here with minimal accessories and flat sandals. Perfect for a warm summer's night!
If you're wanting to find yourself some deliciously comfortable and well fitting pajama pants, do yourself a favour and try on multiple pairs. Don't give up after the first pair makes you look like you like you're ready to jump on your magic carpet! There are a myriad to choose from and it all comes down to what works best on your body shape….keep trying!
Outfit Details:
Pants: Aritzia (same style but different pattern here)
Tank: Aritzia
Sandals: Tory Burch
Wristlet: Lloyd and Wolf