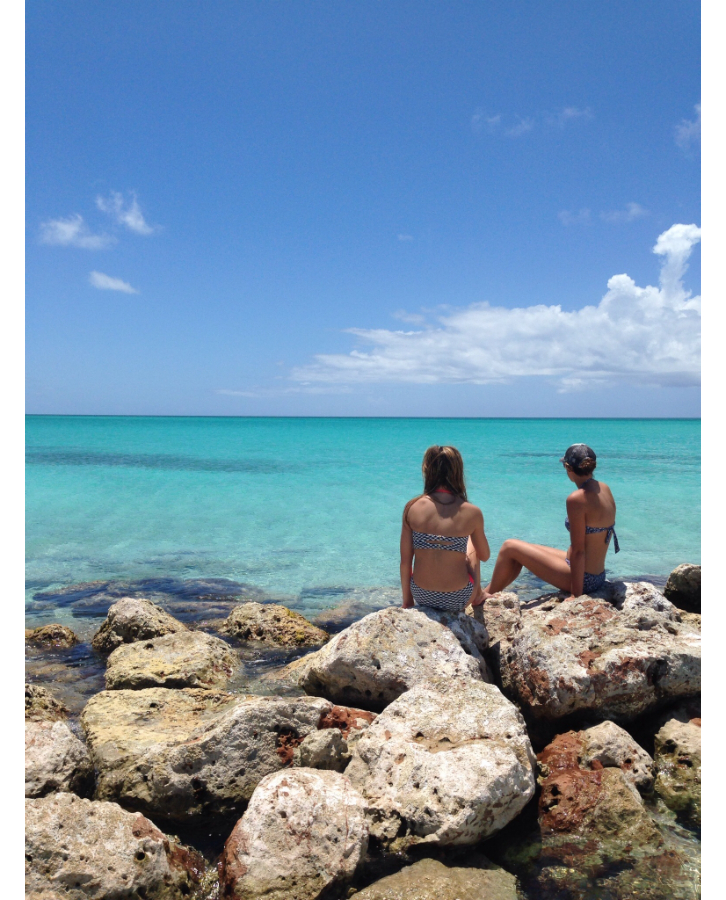 Last week Lo shared some of her highlights from our extended family vacay in the Turks and Caicos.  I hope this isn't overload, but I thought I'd share some of mine!  Here are my top 10….
1.  The water…I have never seen such crystal clear, clean, pristine turquoise water!  You seriously feel like you are living in a screen saver!!  When I looked out the window the first morning, I actually squealed like a little school girl!  Unreal!  And warm….the ocean was around 85 degrees.
2.  The people in the Turks were so incredibly friendly and accommodating.  We would call a restie to see if they could handle our group…17 of us…and it was never a problem.  The service in the restaurants was amazing!  You are on "island time" there so a wee bit of patience is sometimes necessary, but really, who's on a tight schedule?
3.  Grandparents and grandies on the beach for photos at sunset….priceless!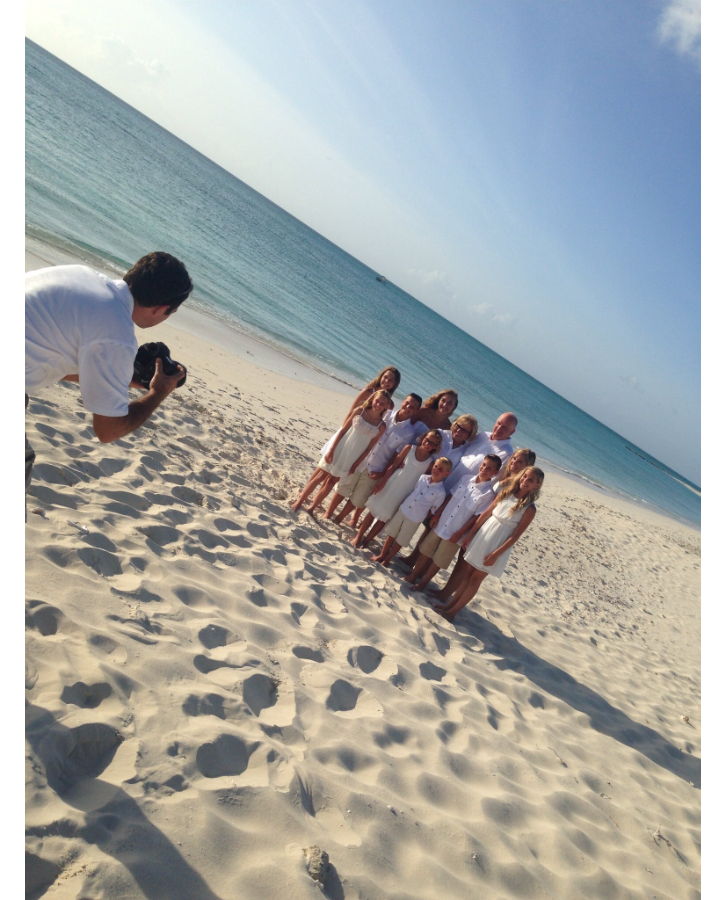 4.  The food…one huge surprise was the amazing food we had.  Many restaurants are run by Canadian chefs who are really making waves…pardon the pun…on the food scene.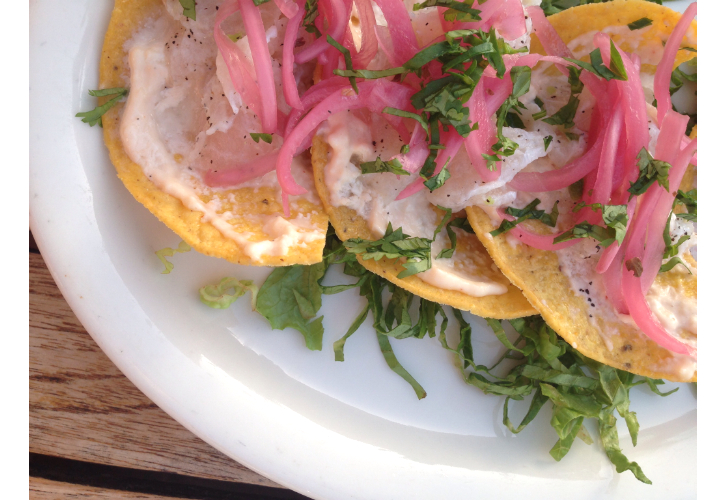 I had no idea that I would like red snapper ceviche…this dish from Somewhere was so fresh and delicious!  Even the pickled onions were made from scratch!
5.  Grace Bay…our resort was located on Grace Bay on the island of Providenciales, aka Provo.  Grace Bay is a 7 mile long beach of crystal clear water and white sand…ranked the #2 beach in the world on TripAdvisor.  There are no major currents or dangerous waves so it's awesome for families…and for me for that matters!  I've never spent more time in the ocean!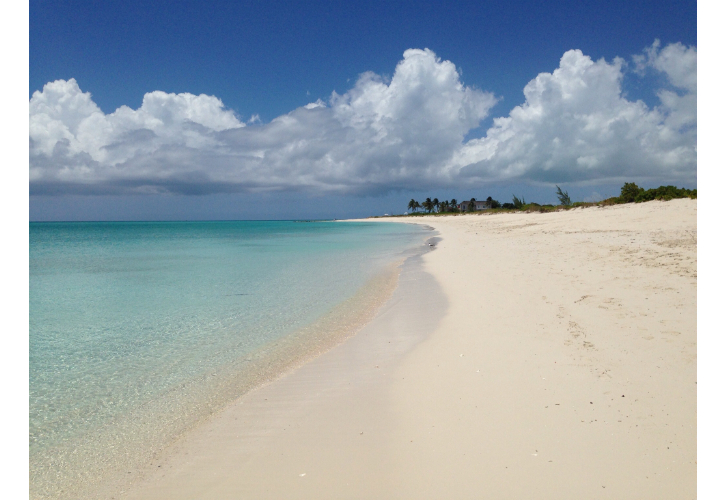 6.  Snorkeling and Diving…our parents treated the gang to a snorkeling excursion.  We had a boat to ourselves and headed to a private island.  It was the top highlight for our kids of the entire trip.  The water was so clear so the visibility was outstanding.  We saw stingrays, barracudas, starfish, sand dollars, and colorful coral in amazing shapes and sizes.  I don't dive, but Jason and Scott went on a dive and said it was one of their best.  Off shore is the third largest reef in the world. The visibility was awesome and they even swam with reef sharks….a highlight for them…and not so much for me!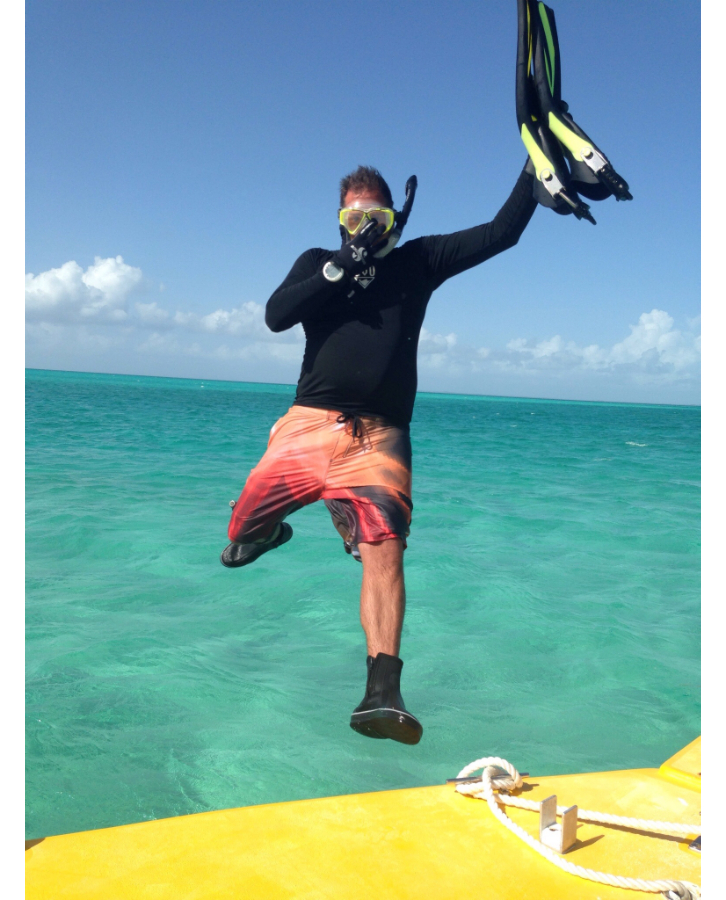 7.  Local haunts…through connecting with other bloggers on Instagram, Lo and I knew we had to hit Lemon 2 Go for our daily coffee fix.  We walked along the beach each morning for iced almond milk lattes…and they were good!  We loved the kitschy space they share with a flower shop and it was fun to check out the new floral and succulent arrangements each morning!  We also found From Scatch, a macaron maker, on the island from New York and she met us one morning and treated us to a box her chocolate macarons filled with ganache made with Guittard chocolate….yum!    Our hats are off to Annie to be able to make macarons in such a humid climate.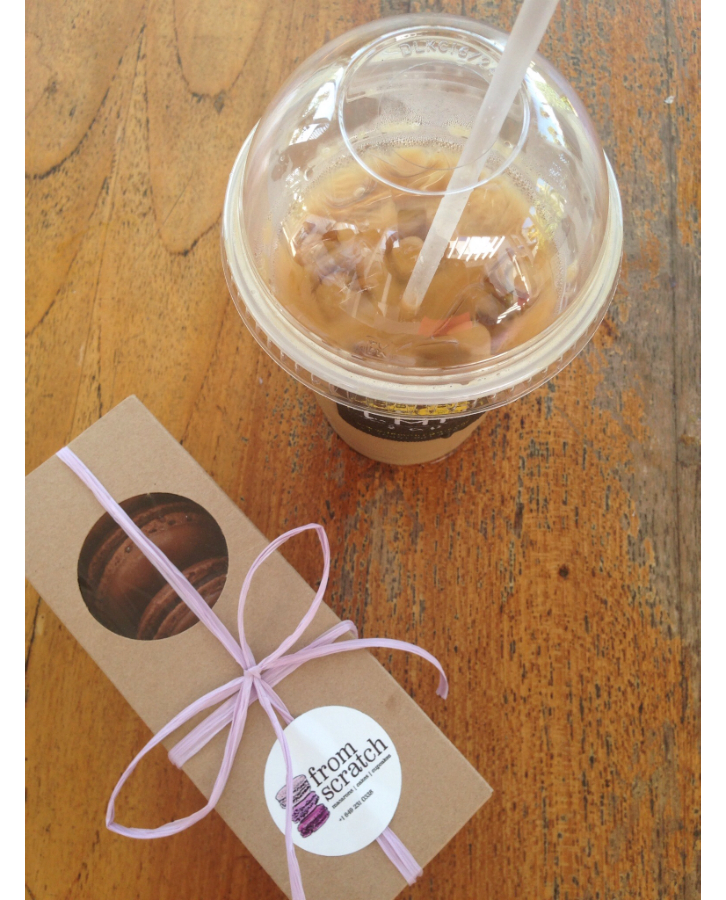 8.  It didn't feel overly touristy…repeat visitors to the Turks told us this was the busiest they had seen it there, but we often looked down the beach and saw no one!!  So far there are no large chain hotels, and the resorts are low density.  Our condo building was just one unit deep, so there were always lounges available on the beach and at the pool.  Most resorts there are built right on the beach with pools pushed back to allow for awesome views from the rooms.  There is no cruise ship terminal on Provo, so the island is not teaming with tourists.  It's still a bit of a secret….shhhhh…..
9.  Oh Canada!  There has been talk about Canada annexing the Turks and Caicos.  It's been going on since 1917, but the conversation has recently come up again (see here).   Let's not think, just do!
10. The sunsets…yes, I know sunset pics can be cliche, but watching the sun set as a flaming fireball into the Atlantic was breathtaking!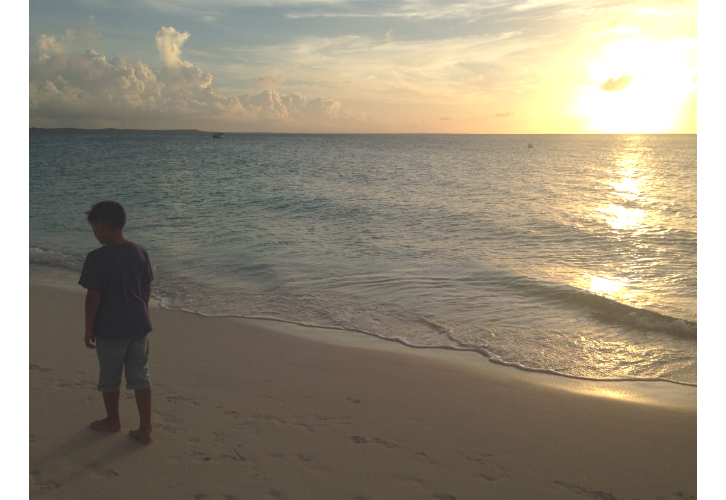 Well Turks and Caicos, it truly was dreamy and unforgettable….until we meet again!