I've been contemplating the "full" pant trend for some time now. My rule of thumb is not to succumb to all trends, but rather embrace the ones that really work for me. For my tastes, my style and most importantly, my body shape. Full pants do not typically have a slimming effect. on. most. anyone. So why did i go for it?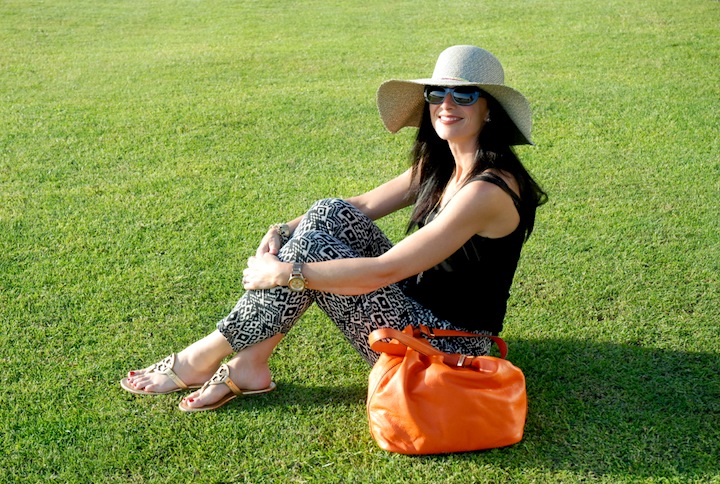 Well, there is something extremely liberating about wearing these pajama type pants. Super comfortable with the versatility of day to evening wear by swapping out flats for heels. They are also exceptionally cool for warm weather temps. Besides that, well, they're just kinda fun and playful!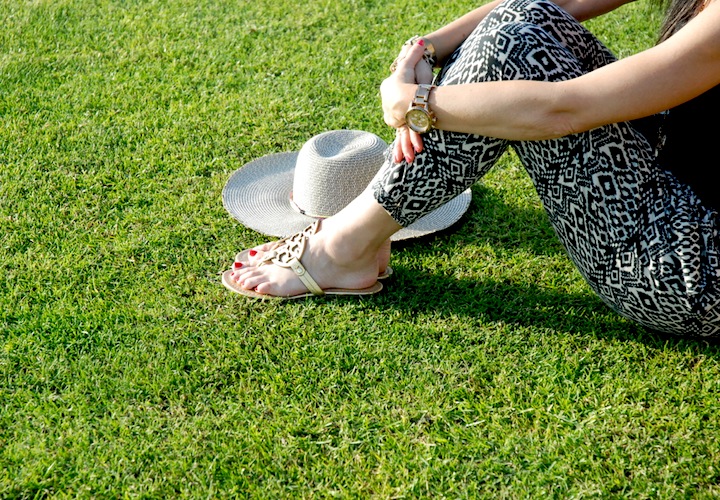 What i am particular about is what i pair with the pants…in order to maintain my frame's shape. I opt for simple and solid pieces on top, like this solid black tank. In other words, let the pants do the talking!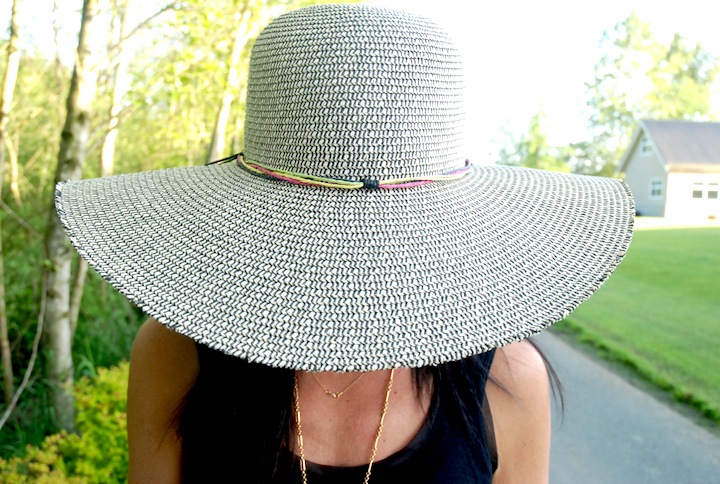 A floppy hat is not only is a dermatologist's delight, but is chic for a day out in the sun.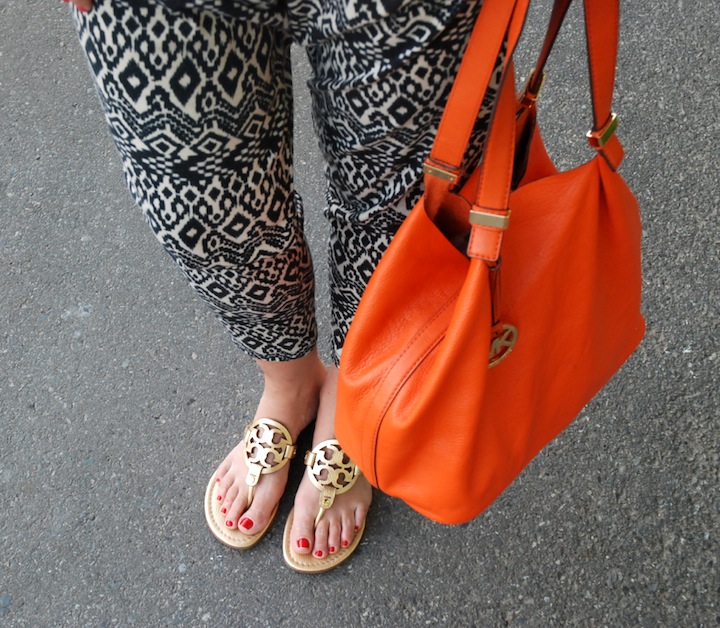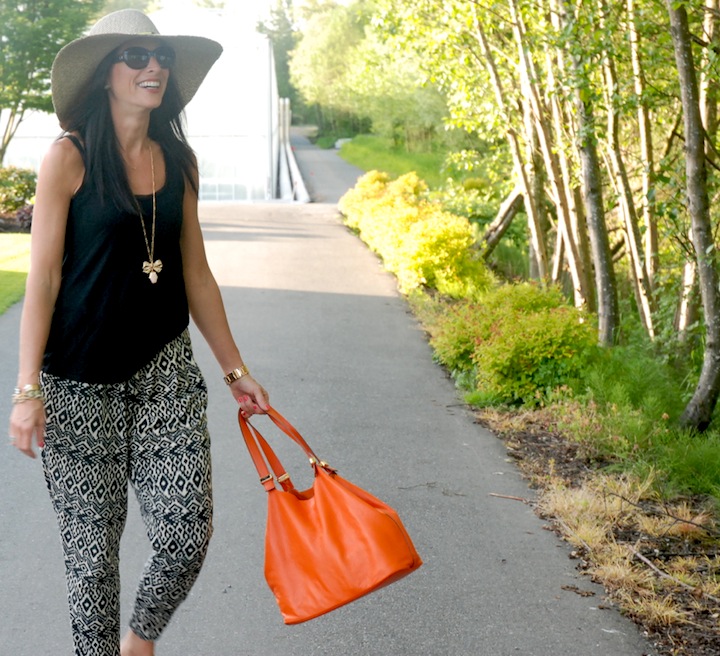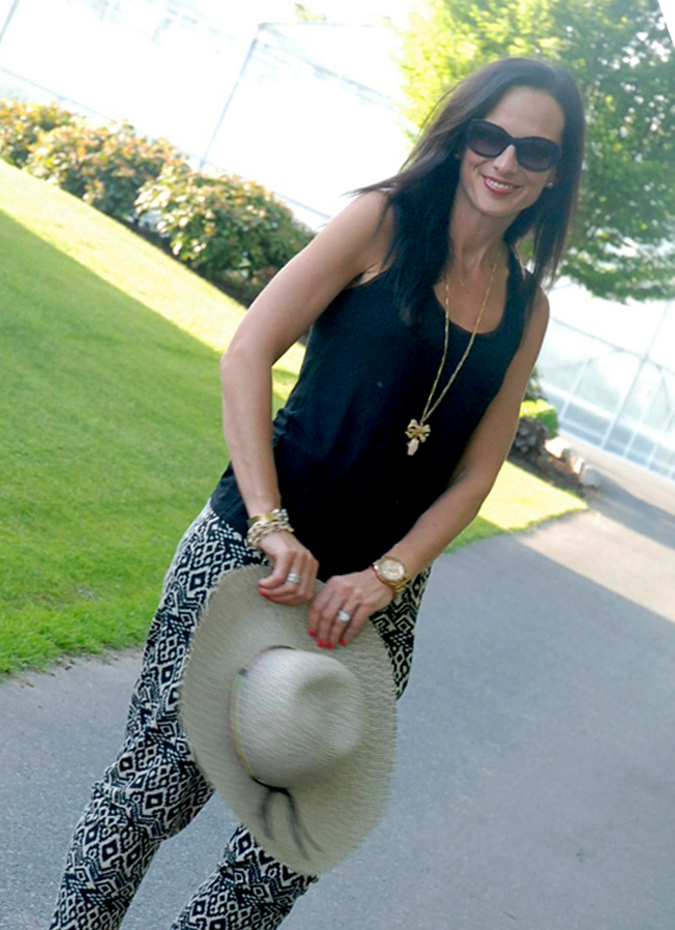 Outfit Details:
Printed pants: Anthropologie
Tank: Gap (old) similar here and here
Sandals: Tory Burch
Handbag: Michael Kors old, similar here
Hat: old, similar here
Necklace: JCrew, similar here
Sunnies: Fendi (found at Marshalls), similar here