i'm still coming down. Last Friday night we surprised Scott for his 40th birthday. Emphasis on the word "surprise" because i do believe we achieved the impossible! All that secret holding, bluffing, planning, and organizing that's now done has me feeling empty handed this week!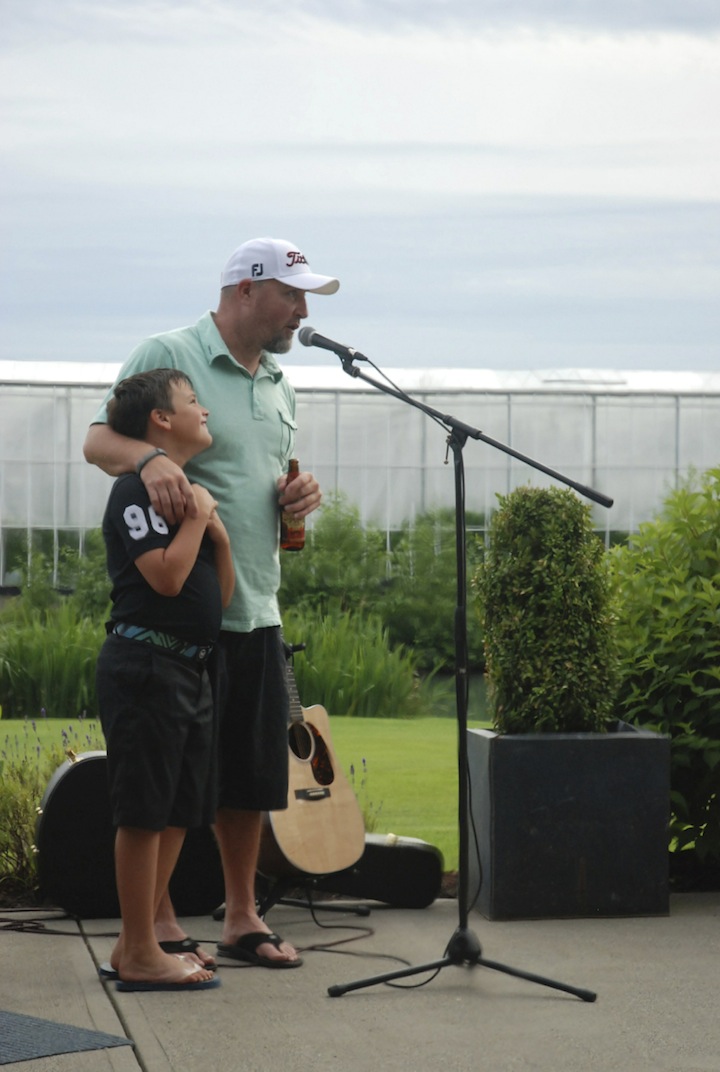 Party planning is one of my true loves… i get a kick outta putting an event together. This one was a bit different because scott typically isn't the type that wants all the attention on him (unless it's his idea..but thats for another blog post!!) My focus was very simple: i wanted every element of the party to be something he would love or that reflected him. And i hope, with the exception of the peonies arrangements (listen, they needed to complete the look so nuff said) that he would agree it was an evening tailor made for him.
Heres a peek at Scott's 40th bash, starting with the coaster invite: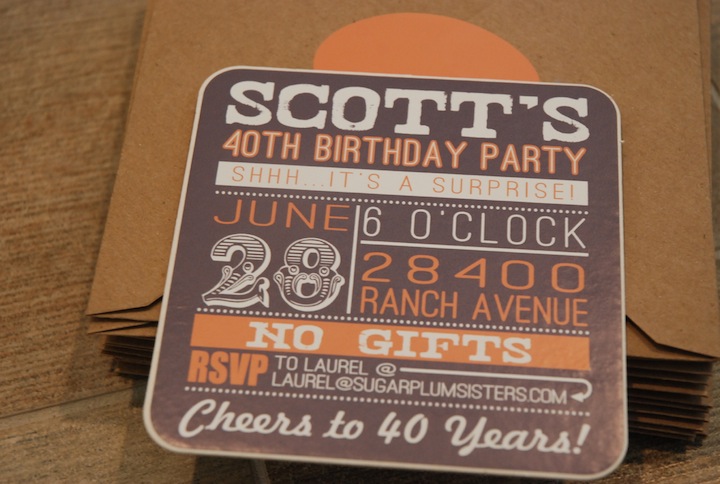 Venue: Jason and Pam's backyard. Let's just say me and the Weather network were very tight the last week. Love hate relationship, but in the end more love than hate. (YAY!)
We had fun putting together the decor elements. It definitely needed to have a masculine vibe… We went rustic and covered our tables in burlap with chalkboard cloth toppers. And because Scott doesn't like anything too normal, we ditched plates and made boxes our dishes of choice.  Centerpieces were kept simple with rustic troughs filled with succulents. And yes, i did have to add some peonies just to round it out. Thrown casually into glass cream jugs, they were put together in minutes.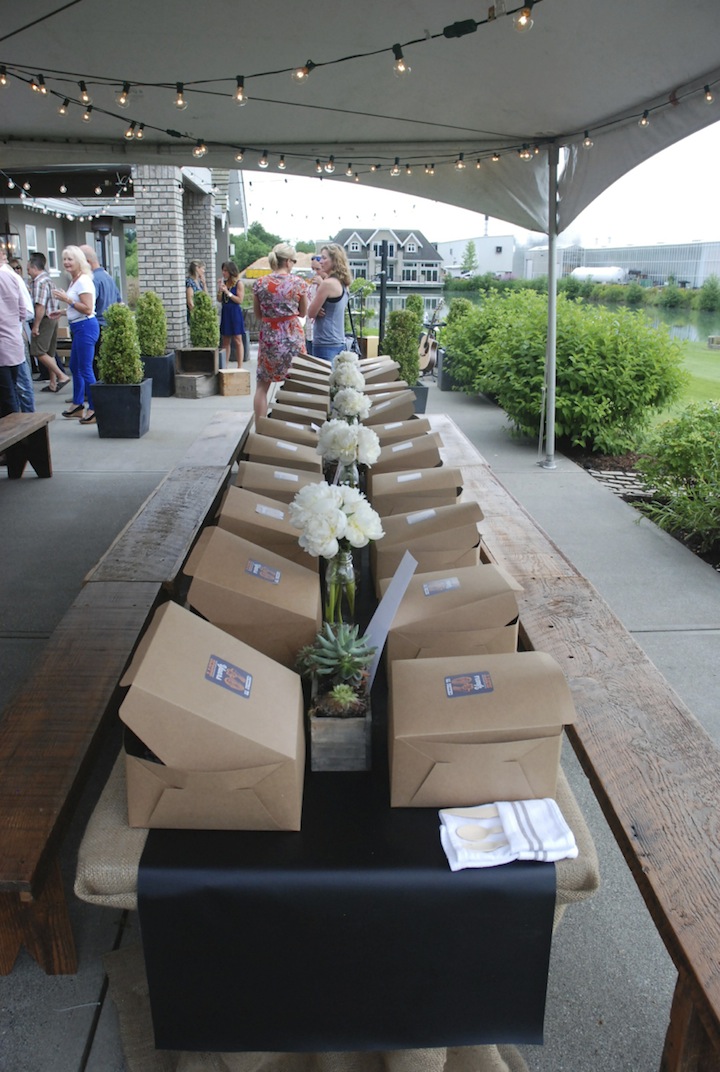 I also loved the idea of forgoing regular folding chairs so benches it was! It allowed for easy moving around and moving down the "line" as the evening went along. Globe lighting provided tons of ambiance and actual light when the sun set. i have to admit, something about globe lighting just makes me incredibly happy…it just has that chilled out, hot summer night vibe!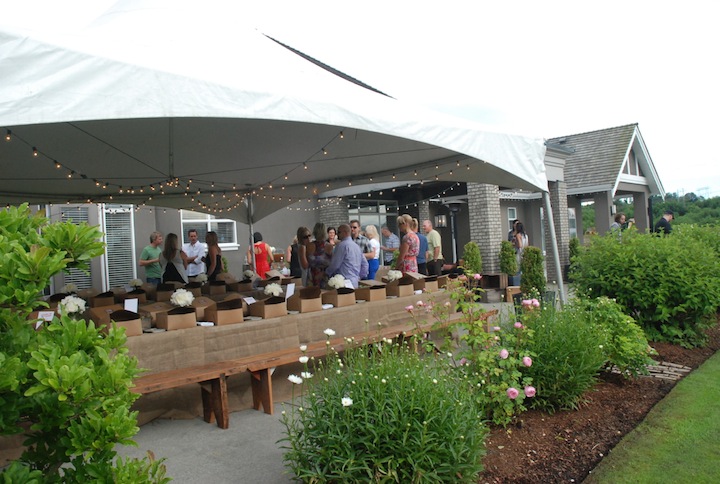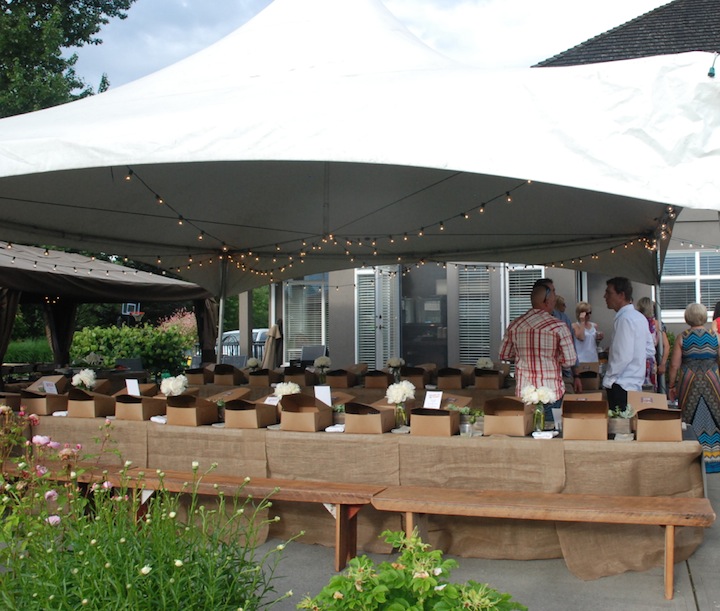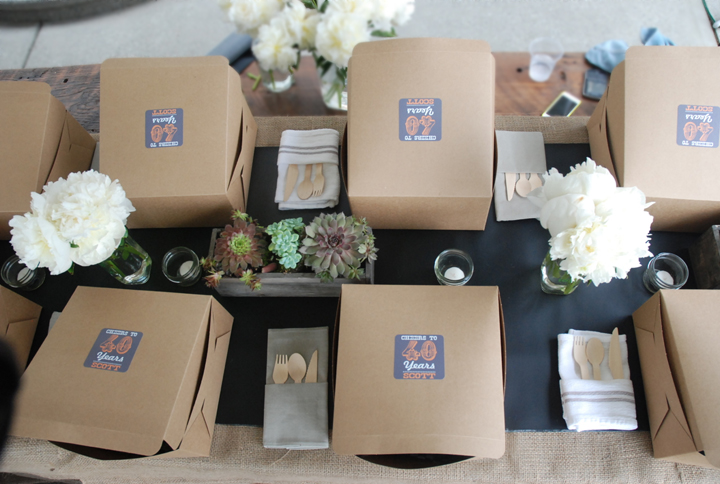 Cheers to 40 years was the name of the game…We held a beer tasting with both known and pretty obscure ales, pilsners, lagers, you got it. Guests were given steins with a a grading card to keep their notes on their tastes. These steins also served as take home gifts for our guests. Chalkboard labels staked their claim!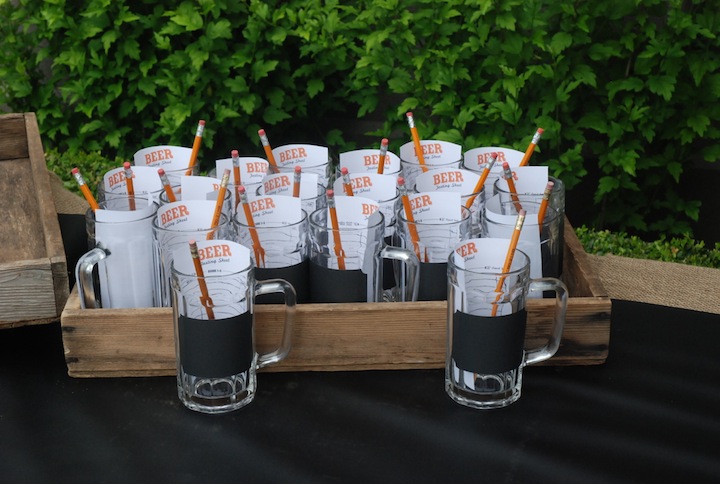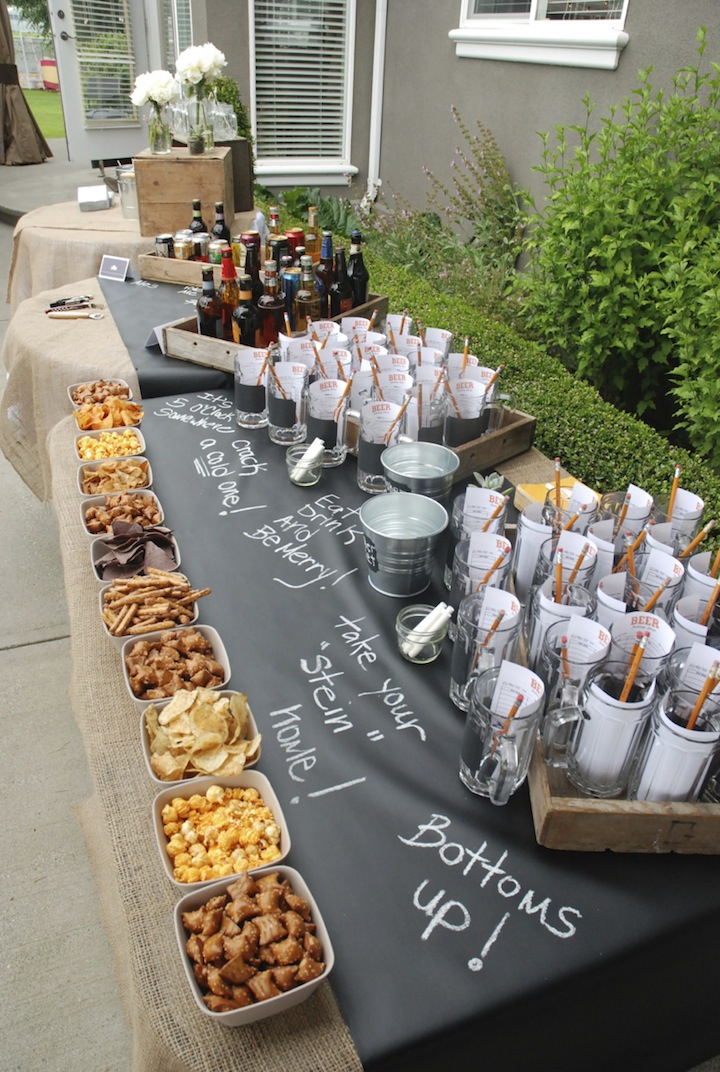 We also added a mojito station for those who aren't beer lovers (ME ME!!!!)…fresh classic or strawberry mojitos were on hand.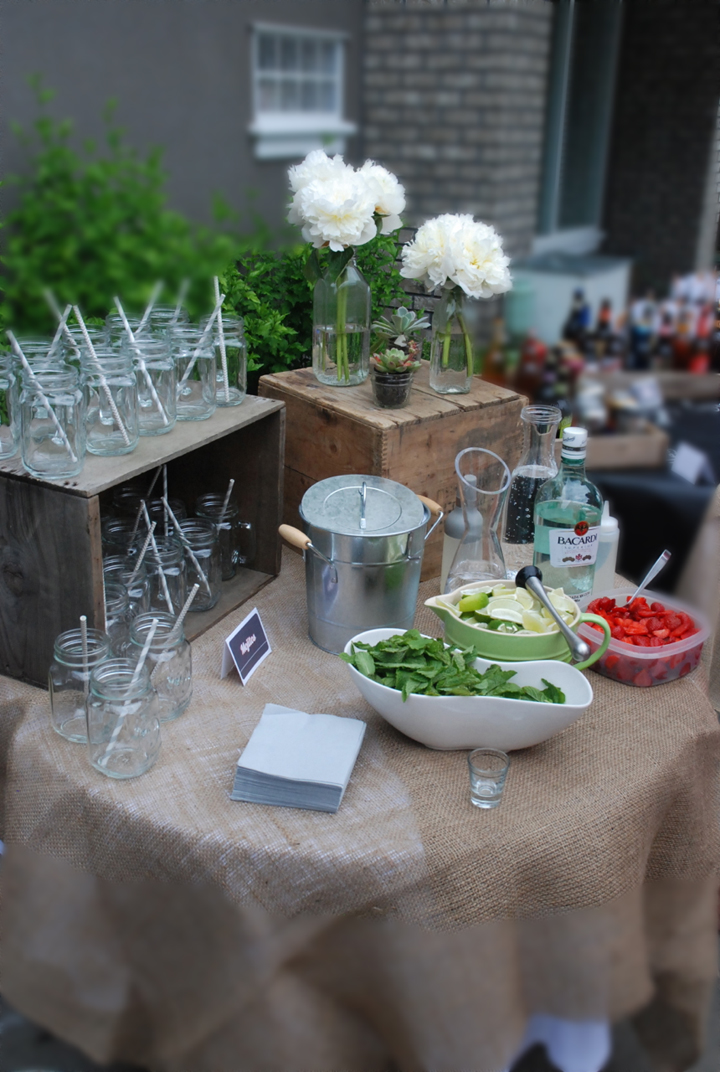 Dinner is served: Michael from the Rolling Chef, made all of Scott's faves: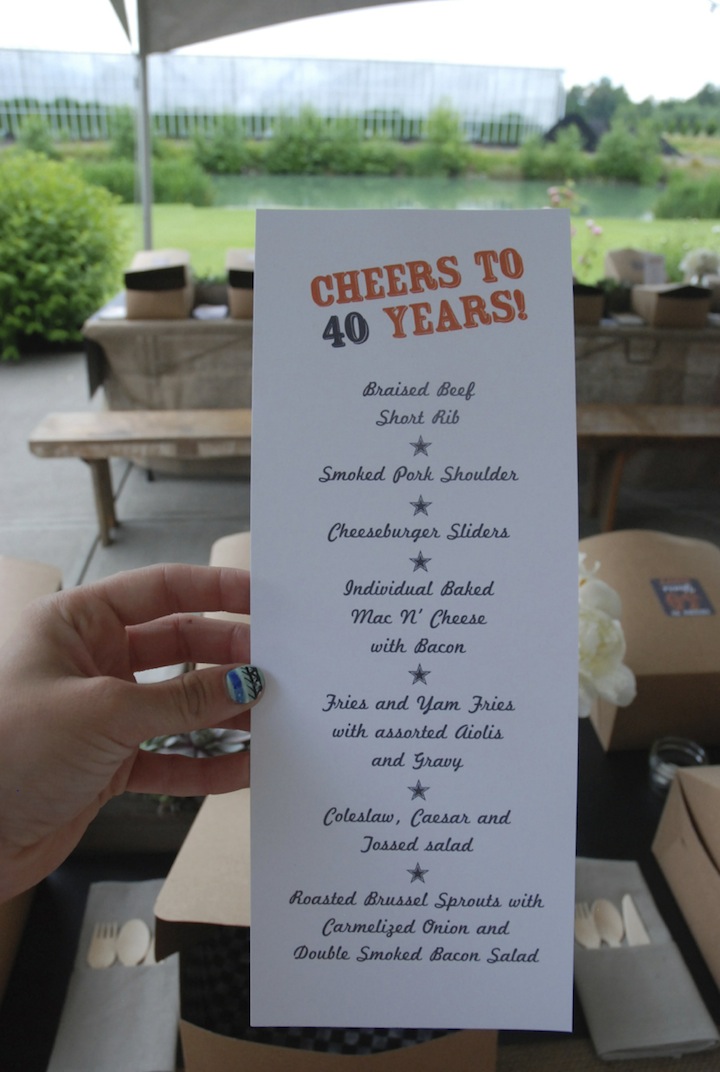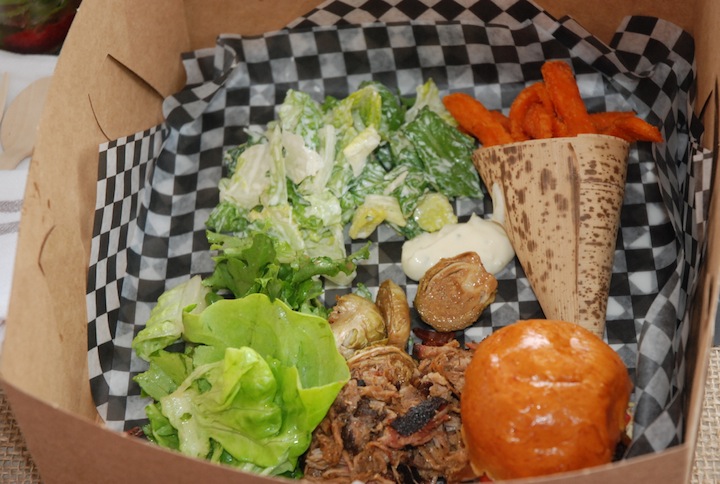 I gotta say…those yam fries were KILLER!!!!!
When it came to desserts we once more wanted to re-create all of Scott's favourites…he has quite the range of tastes!!! On the menu were ice cream pops (3 different varieties that said SCOTT… tiger ice cream, mint chocolate chip and rolo/skor), chocolate dipped potato chips, individual cheesecakes and individual pecan pies. To finish it off, there were cookie sandwiches: bacon chocolate chip with chocolate ganache, peanut butter, and ginger chocolate with brown sugar cinnamon buttercream.  HUGE thanks to Pam, Berkeley and Andrea for helping with the dessert creations!!! Scott was in heaven!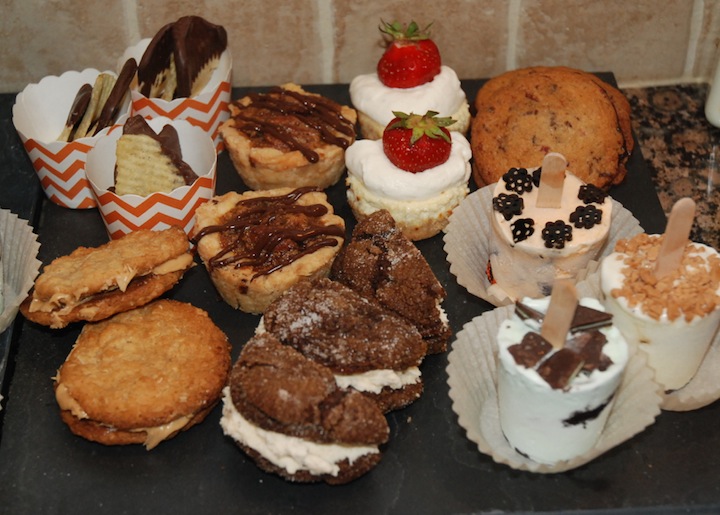 The highlight of the evening was having live music. Andrew Christopher along with fellow musician Dylan, came for the entire evening of entertained us with their huge range of cover tunes. Ok..for those of you who know Scott, can you say COVER TUNES???? Seriously, i may just have hit the motherlode! The range of their music was only underscored by their talent …serious talent and we can't wait to hear them again!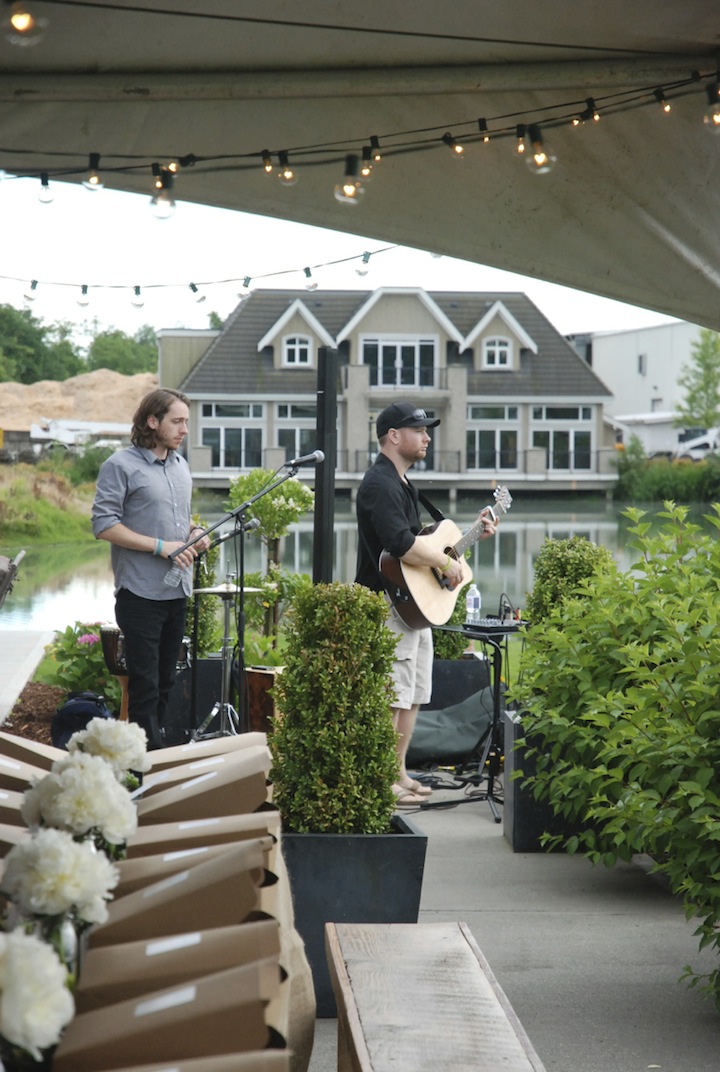 You know what makes a good party right? It's the people! I gotta say, Scott has some pretty awesome friends and family…so i think the crowd was simply RAD!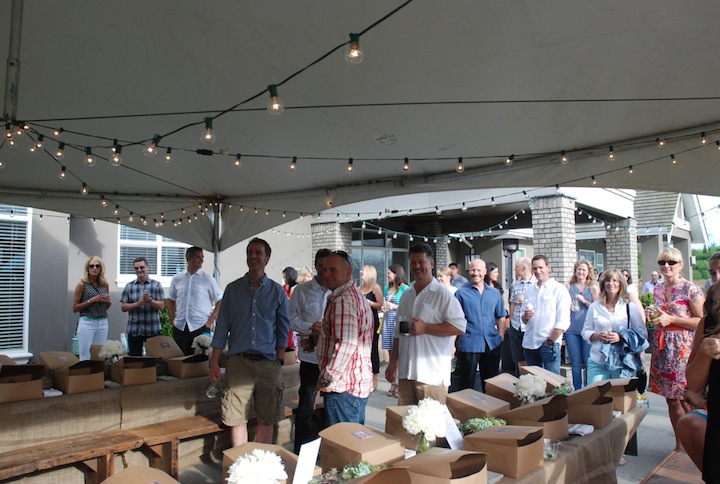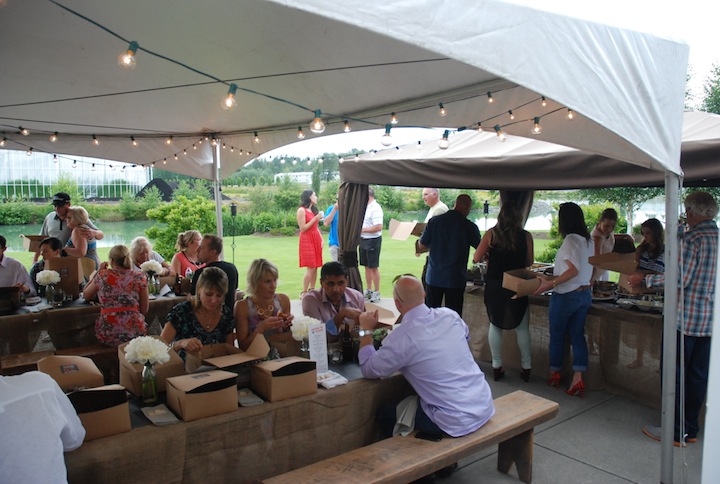 Little extras: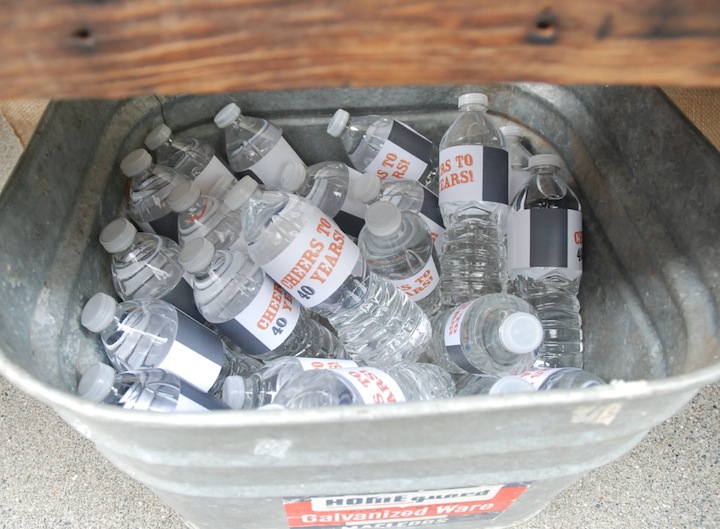 Sugar cookies with pics of Scott over the years…you've come a long way baby!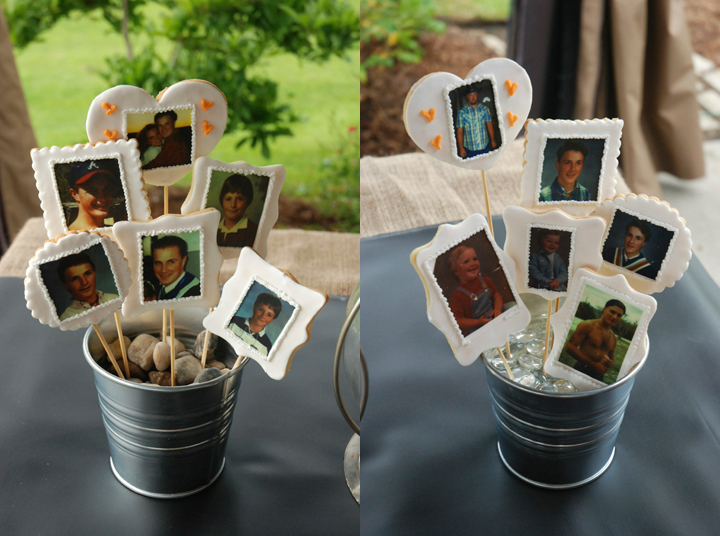 Cookies with some of Scott's infamous sayings were sent home with guests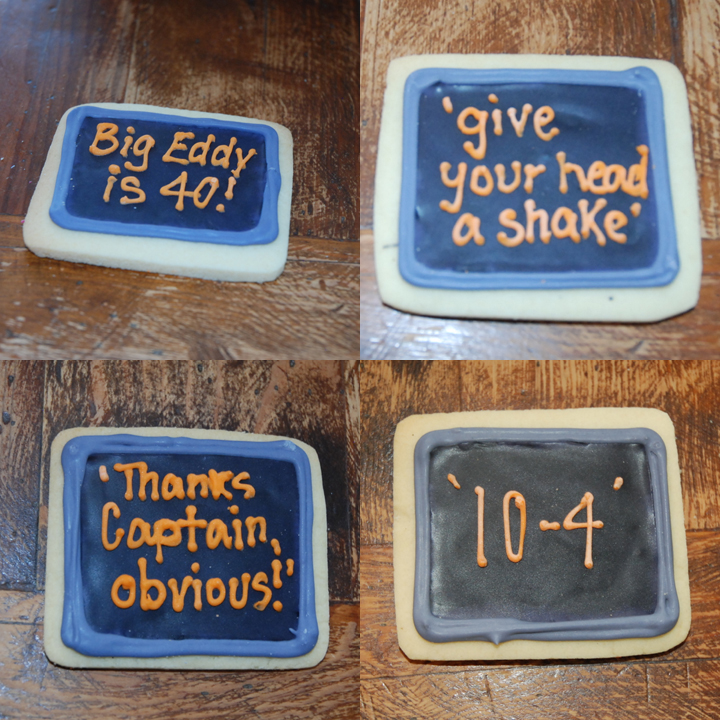 We did it!!! A huge thanks to all that helped..the list is LONG! Couldn't have done it without you!!! And most of all, Happy 40th Scotty xoxo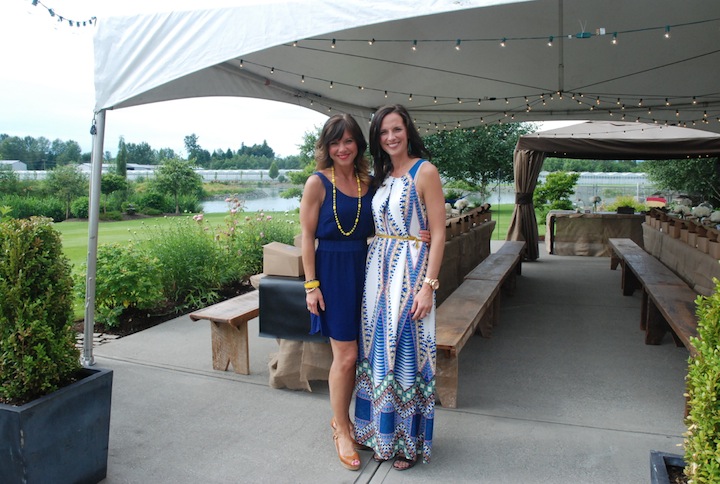 Sources:
Dinner Food: Michael of the Rolling Chef
Rentals (Benches, Crates): Trove Vintage Rentals
Globe Lights: Target
Centerpiece Troughs: Save On Crafts
Photos: Lacey Cebula
Music: Andrew Christopher
Boxes and Liners: HY Louie
Disposable Silverware, French Fry Cones: Bio and Chic
Menus, Beer tasting cards: StickPeoplePress
Invites and Labels: Etsy
Burlap: Overseas Fabrics – Abbotsford, BC
Chalkboard Cloth: Online Fabric Store
Sugar Cookies: Pam's Cookies