How was your weekend?  I was in Banff with Mac at a hockey tournament.  The views of the mountains were absolutely stunning….I haven't been there for about 12 years and I had forgotten how beautiful it was.  But…it was full on winter there…like it was snowing!  I have to admit that it felt good to get back home to beautiful, sunny fall weather!  And for me, fall is all about pumpkin!  I've been doing a lot of baking with pumpkin lately…pumpkin chocolate chip cake and pumpkin energy bars, and pumpkin crepes are still on my list.
Last week, Kelsey, from The Farmer's Daughter, posted a recipe for Pumpkin Snickerdoodles with Spice Glaze and I knew that I had to make them.  And they are soooo good!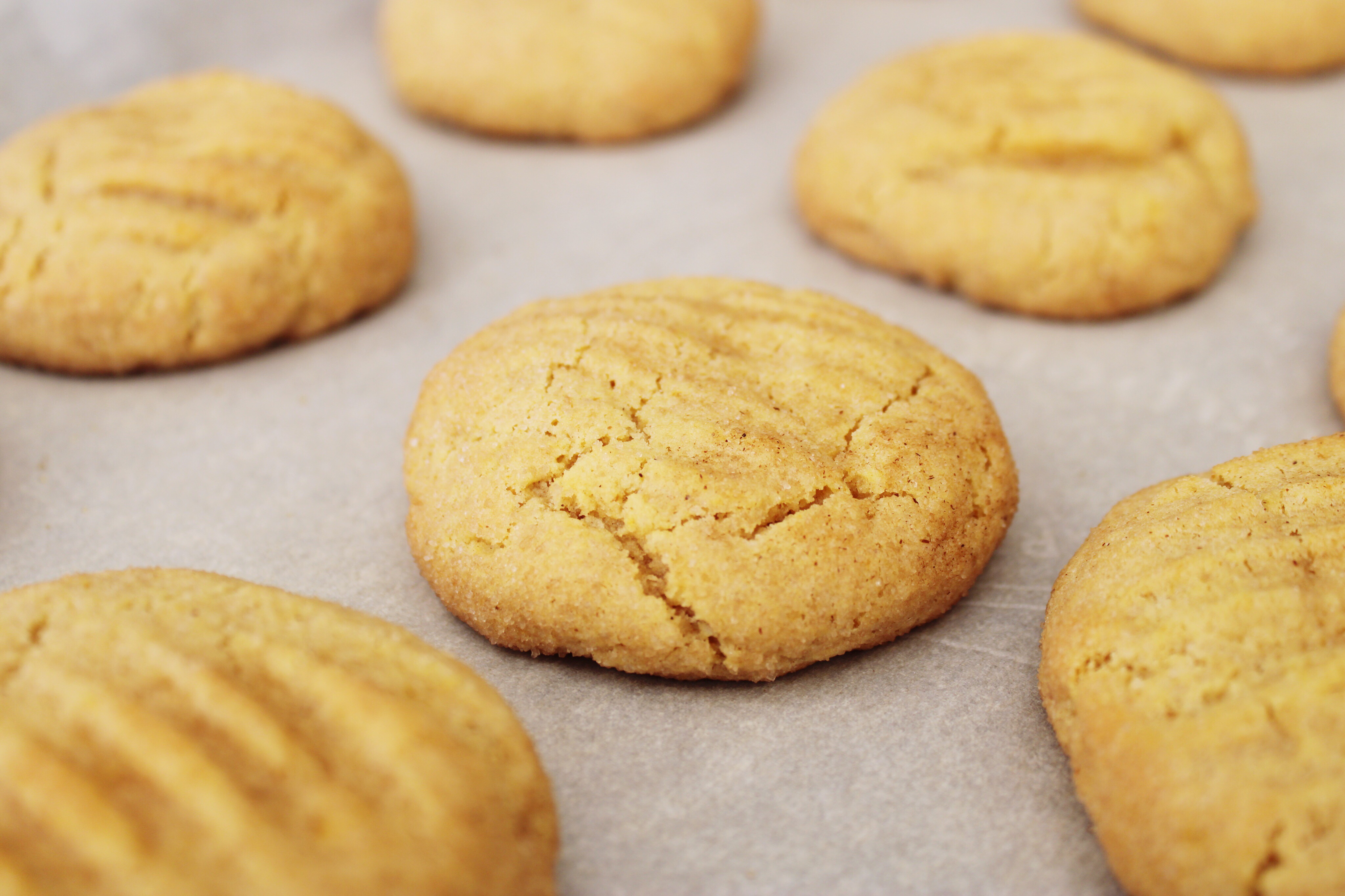 A couple of tips…I used my pumpkin spice mix that I make.  Just combine 4 teaspoons ground cinnamon, 2 teaspoons ground ginger, 1 teaspoon ground cloves and 1/2 teaspoon freshly grated nutmeg (you can use ground nutmeg, but the flavor isn't quite as good).  I make a batch of this and store it in a sealed container so that I have it on hand when I make my pumpkin recipes.
Also, a little trick for pushing down the rounded balls of snickerdoodle batter… my mom used to used a large fork and lightly press down.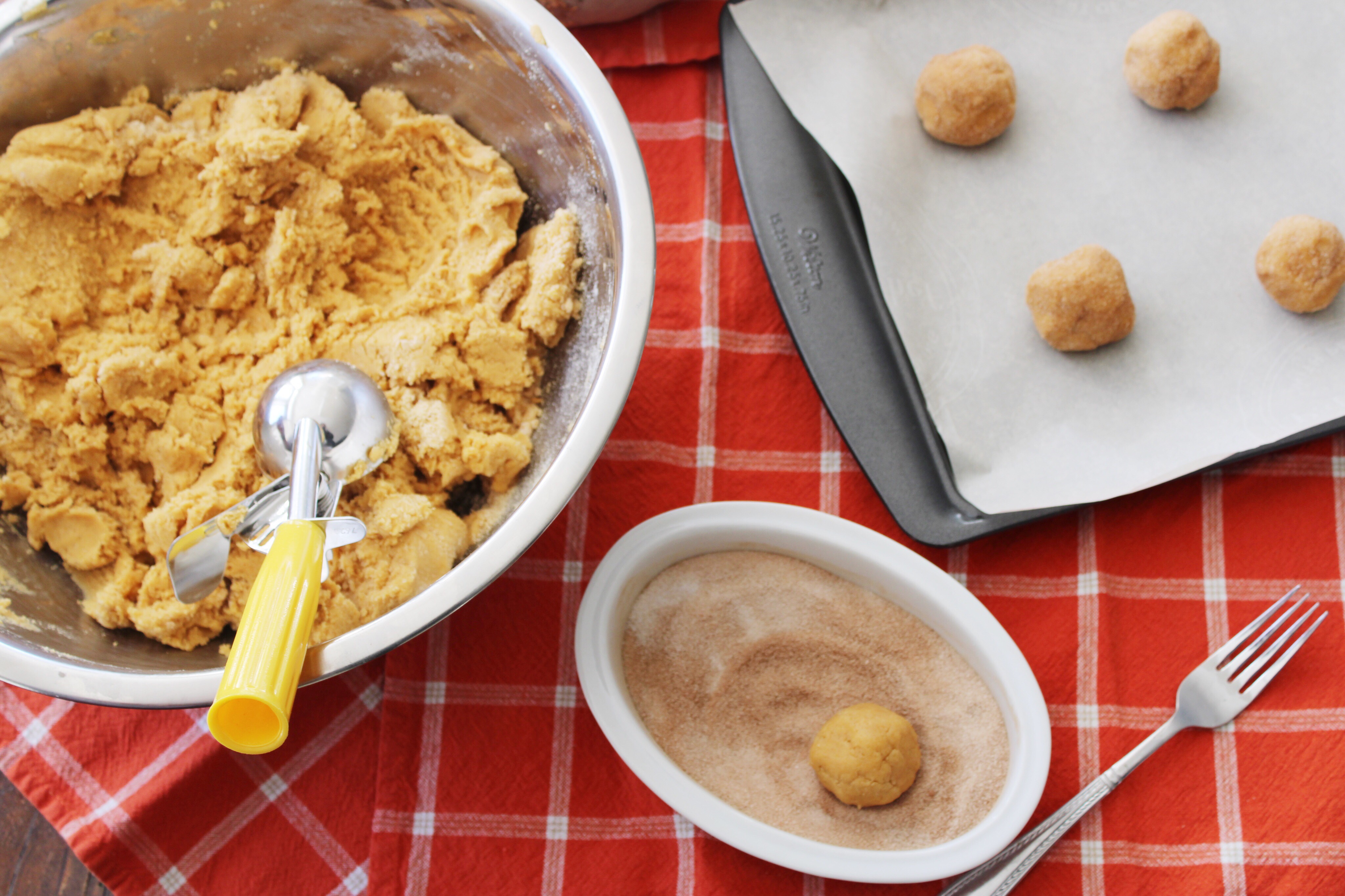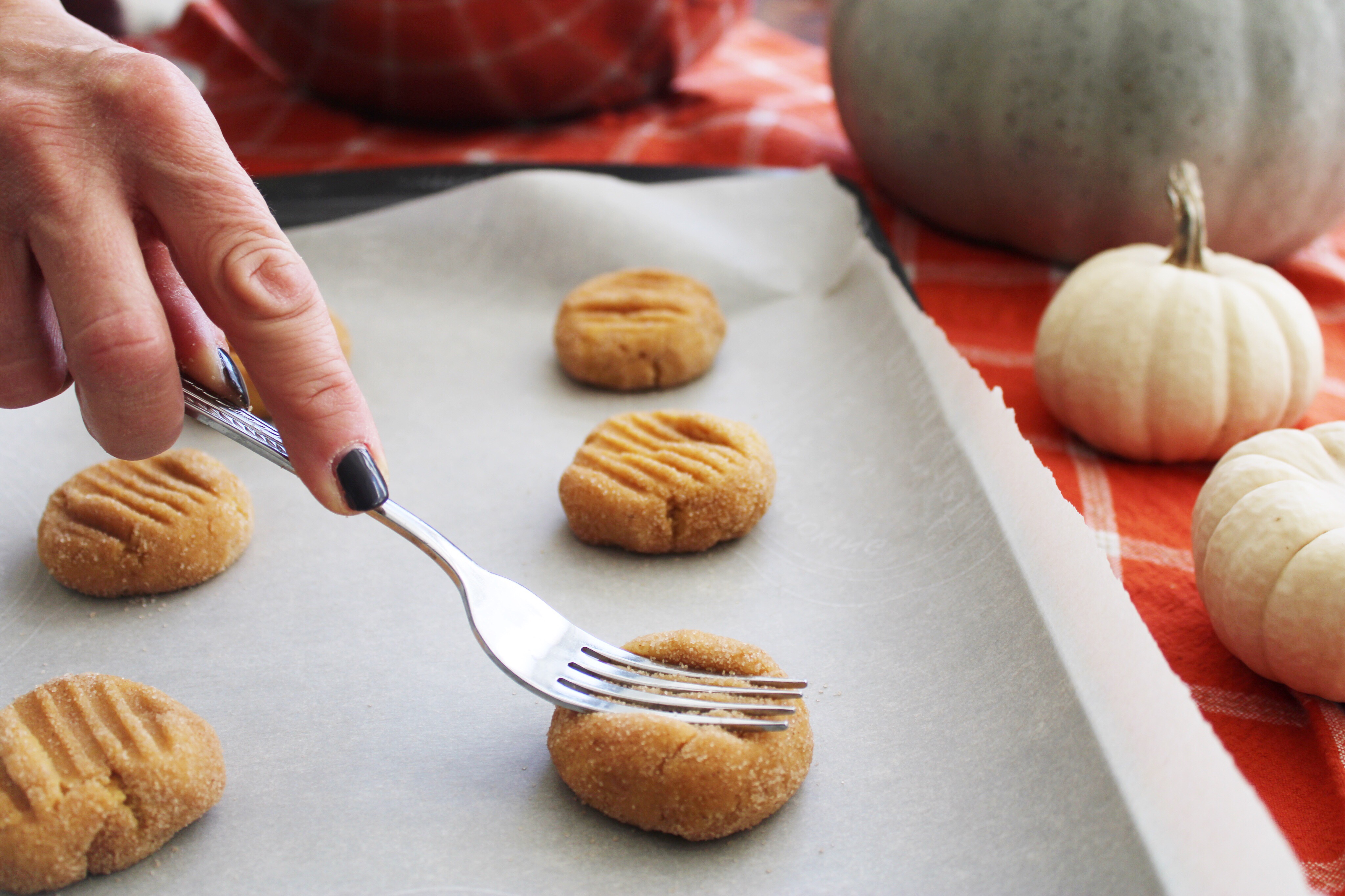 I've already put a batch of these in the freezer to take to Mac and his roommates the next time that we go to the island.   They have all the flavors of Starbucks' pumpkin scones in cookie form!  You can see the recipe for these pumpkin snickerdoodles HERE.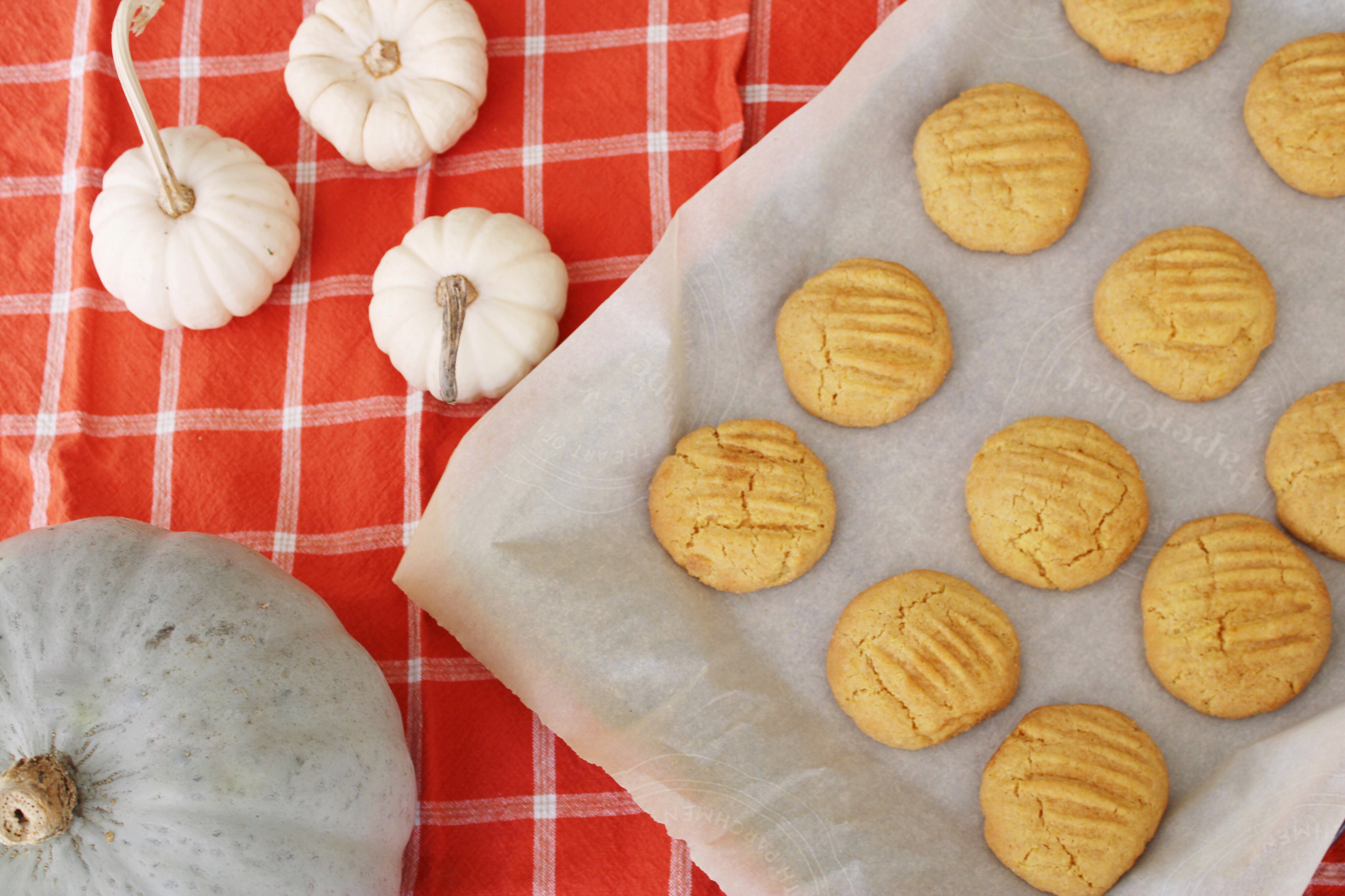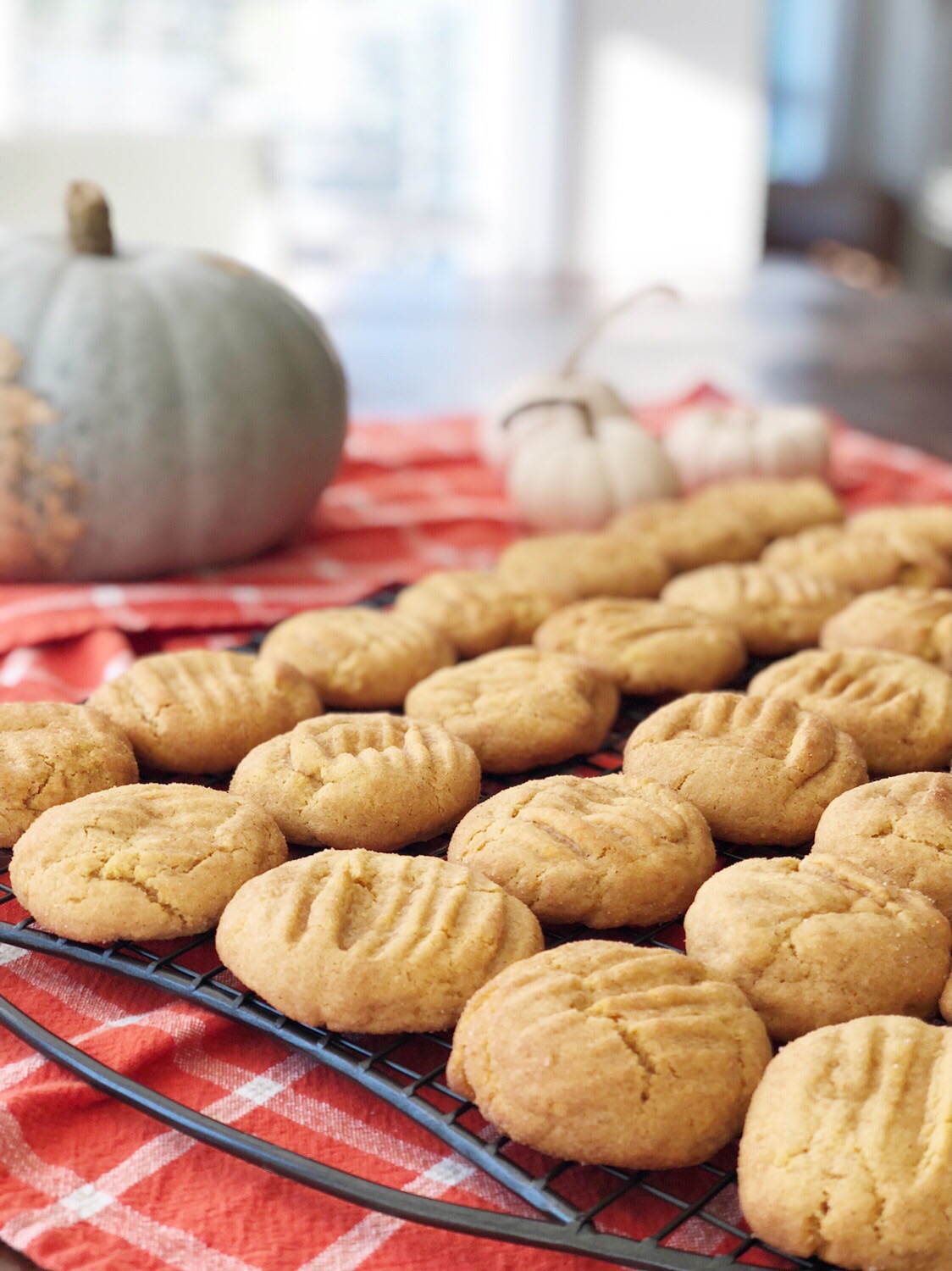 I'd love to hear what your favorite pumpkin recipes are.  Please share them in the comments below!