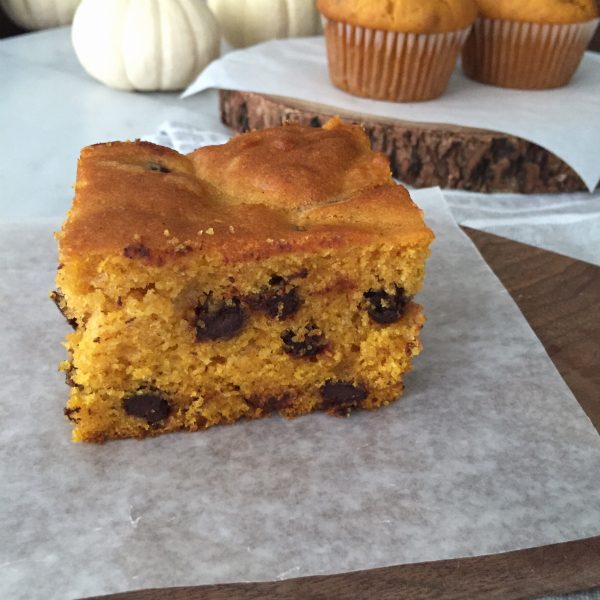 I hope that I haven't pumpkin'd you all out yet!  The love affair with pumpkin continues in our household. This cake has been a favorite ever since Berkeley was in grade 2.  Her teacher had a fall celebration day where we carved pumpkins and had pumpkin treats.  She sent home some recipes and this pumpkin loaf recipe has become a fall staple.  As usual, I've made a few changes…and actually made it even easier and quicker to make.  All you need to use is one bowl and a whisk.  And you probably have most of the ingredients on hand already…you might must need to buy pure pumpkin puree…I know when September hits to stock this in my pantry!  Note….this is not a particularly healthy cake, but it's totally delicious and super quick to make!  And it's pretty divine with a cup of coffee.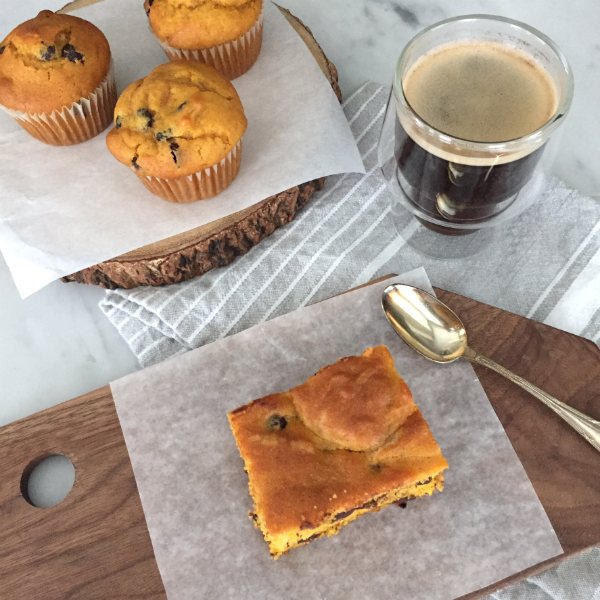 One Bowl Pumpkin Chocolate Chip Cake
Author:
adapted by Pam Ratzlaff
Ingredients
2 cups sugar
1½ cups vegetable oil
4 eggs
3 cups flour
2 teaspoons baking powder
2 teaspoons baking soda
1 tsp salt
1 teaspoon cinnamon
1 teaspoon pumpkin spice
2 cups pure pumpkin puree
2 cups chocolate chips
Instructions
Preheat oven to 350 degrees.
In a large mixing bowl, whisk together sugar and oil.
Add eggs and whisk well together.
Add flour, baking powder, baking soda, salt, cinnamon and pumpkin spice and mix well with whisk.
Add pumpkin puree and mix together again with the whisk.
Stir in chocolate chips.
Bake in two greased loaf pans for 1 hour or
Bake in greased or lined muffin tins for 25 minutes or
Bake in greased 11" x 14" for 35-40 minutes.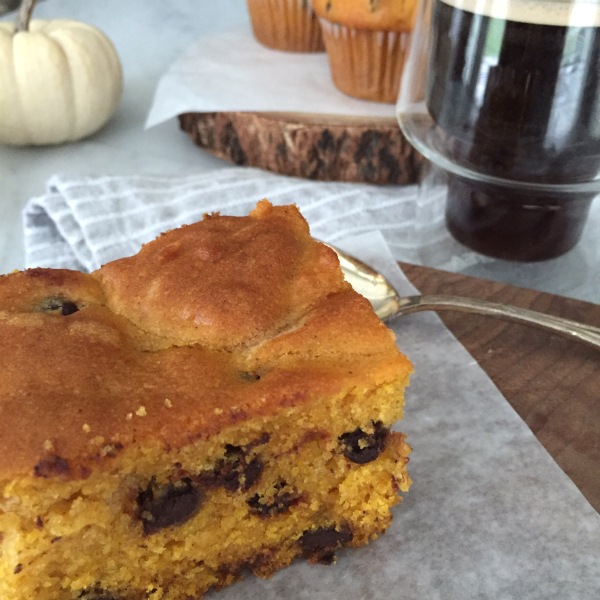 My choice for baking this pumpkin cake is in an 11″ x 14″ pan.  You can cut the cake into the sizes you want.  I'm always a bit sketched out baking loaves…the sides tend to get dark before the centre is cooked…but maybe you have more luck than me!  Muffins are a great option for lunches or for snacks when you are travelling.  I have a batch frozen and ready to go for an away hockey tourney this weekend.  In fact, I used the batter to make 12 muffins and one 9″ x 13″, so the best of both worlds!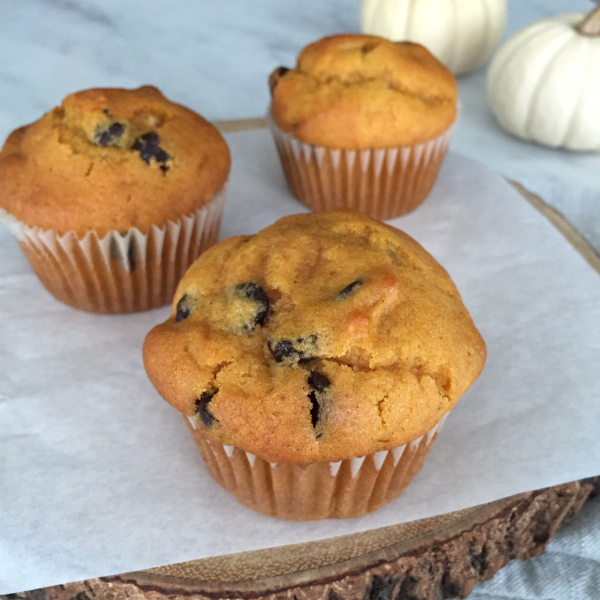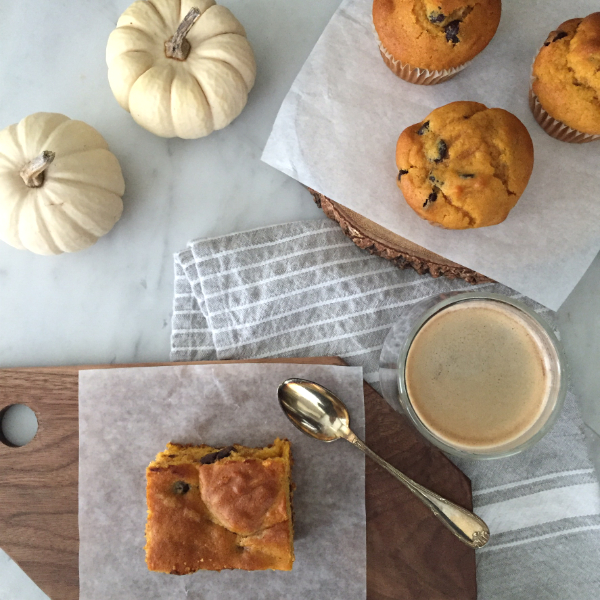 Prep time..maybe 10 minutes…and clean up time are minimal and this makes a nice large batch!  Enjoy!