One Bowl Pumpkin Chocolate Chip Cake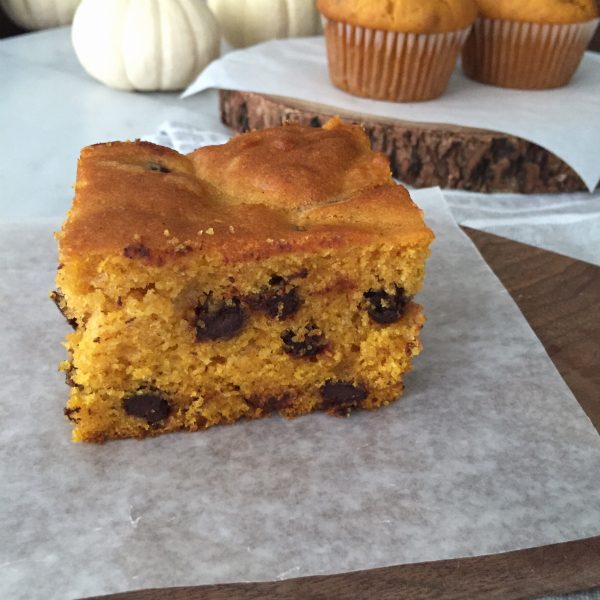 Author:
adapted by Pam Ratzlaff
2 cups sugar
1½ cups vegetable oil
4 eggs
3 cups flour
2 teaspoons baking powder
2 teaspoons baking soda
1 tsp salt
1 teaspoon cinnamon
1 teaspoon pumpkin spice
2 cups pure pumpkin puree
2 cups chocolate chips
Preheat oven to 350 degrees.
In a large mixing bowl, whisk together sugar and oil.
Add eggs and whisk well together.
Add flour, baking powder, baking soda, salt, cinnamon and pumpkin spice and mix well with whisk.
Add pumpkin puree and mix together again with the whisk.
Stir in chocolate chips.
Bake in two greased loaf pans for 1 hour or
Bake in greased or lined muffin tins for 25 minutes or
Bake in greased 11" x 14" for 35-40 minutes.
Recipe by
Sugar Plum Sisters
at https://sugarplumsisters.com/2015/10/one-bowl-pumpkin-chocolate-chip-cake/