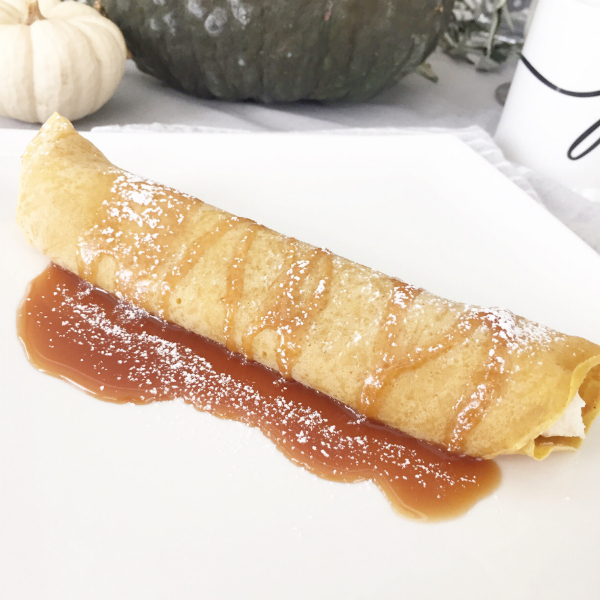 Even though Thanksgiving has come and gone, we are still LOVING all things pumpkin at our house.  It's a fall thing!  Crepes are a fave around here so I thought I'd try to make pumpkin crepes.  I took inspiration from this recipe…

Pumpkin Crepes
Author:
adapted from Carlsbad Cravings
Ingredients
2 eggs
¾ cup pure pumpkin puree
1 cup milk
1 cup water
2 Tablespoons butter, melted
2 cups flour
½ cup brown sugar, packed
½ teaspoon salt
1½ teaspoons vanilla
2 teaspoons pumpkin spice (or 1 teaspoon cinnamon, ¼ teaspoon nutmeg, ¼ teaspoon ground cloves, ¼ teaspoon ground ginger)
FILLING IDEAS
mascarpone cheese
nutella
brown sugar
Instructions
Lightly beat eggs in a large bowl then whisk in pumpkin puree, milk, water and butter until combined.
Add remaining pumpkin crepe batter ingredients and whisk until smooth.
Heat a lightly greased griddle or nonstick skillet pan over medium high heat.
Pour batter using ¼ measuring cup on the griddle/skillet and tilt pan in a circular motion to spread batter.
Cook crepes approximately 1 minute or until bottom is lightly golden, flip and cook another 30 seconds or until cooked through.
Add desired filling to crepes, roll or fold and enjoy!
Just a note that these crepes are a wee bit tricky to flip as the pumpkin puree makes them softer than regular crepes…so just do it gently.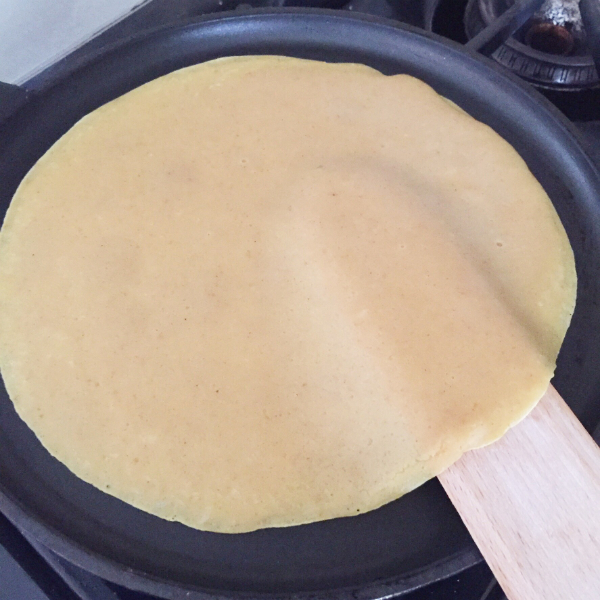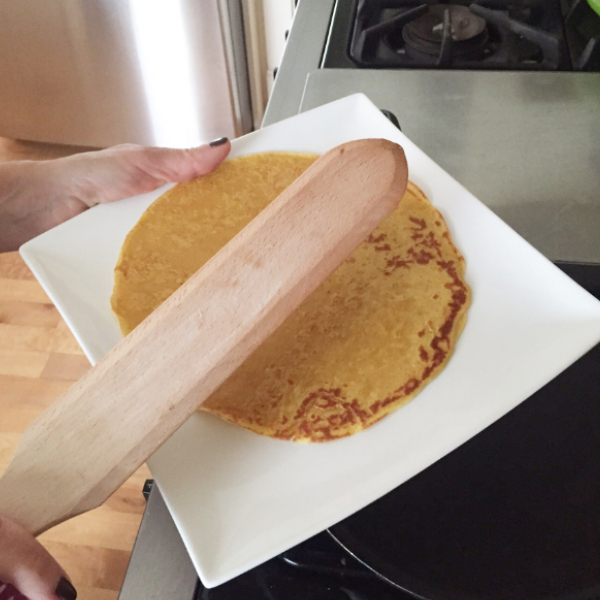 We filled these crepes with mascarpone cheese and topped them with a drizzle of buttermilk sauce, but you can use store-bought caramel sauce or dulce de leche.  You could also fill them with Nutella.  The pumpkin-chocolate combo closely rivals the peanut butter-chocolate duo (ok, you can't really top it!).   Or keep it super simple and just use brown sugar.  Fill them up and roll or fold them.  You can make yourself look really fancy by dusting them with a bit of icing sugar.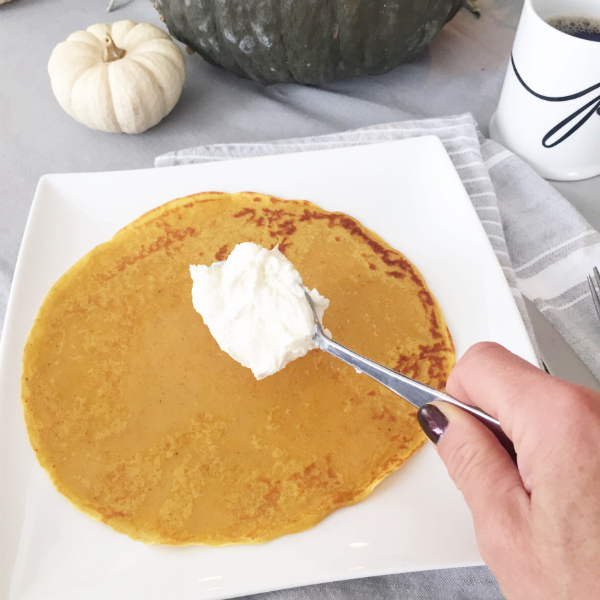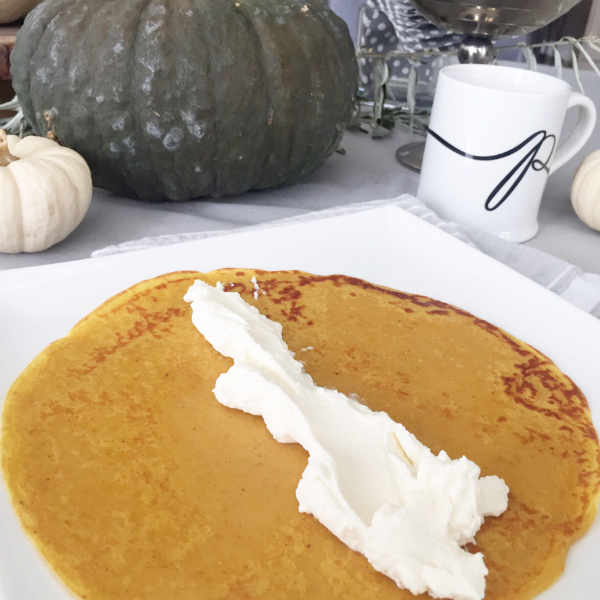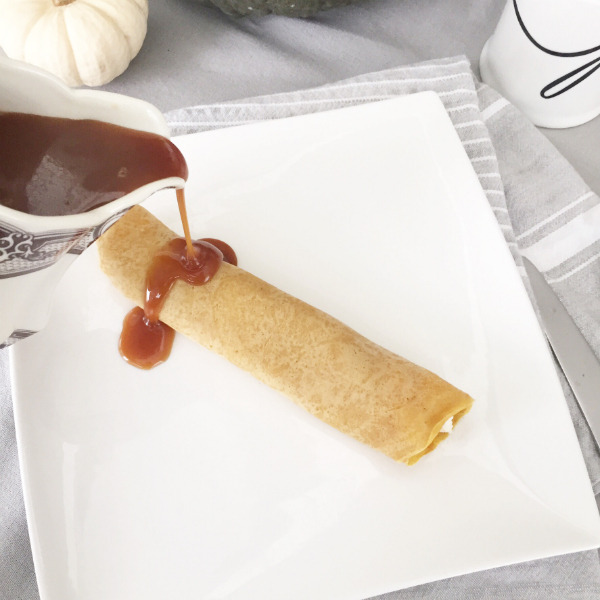 Not only do these crepes make a decadent breakfast, but they are awesome for dessert too.
Refrigerate any left over batter…if there is any…in a shaker cup.  Shake up the batter and you are good to go for another round of crepes.