Hey friends! We are excited to be able to give you a little sneak peek of this years West Coast Women's Show, coming this weekend: Oct 16-18th. Held every year in our neck of the woods (the Tradex in Abbotsford), they are celebrating 15 years with a fantastic lineup…cooking demos, fashion shows, shopping. All the things us women can get excited about!
New this year is the Artisans Marketplace..probably the area that we're most excited about. There is a huge push for buying local as of late, which we are totally on board for. Who better to support than our local artisans, growers and producers? The Artisans Marketplace will be a showcase of local treats, sweets and handmade goods, such as:
Chocolatas |  We have long loved the fruits of Belgian chocolatier, Wim Tas's, labor . The handcrafted chocolates truly are miniature works of art…both beautiful and delicous. Pam and i have added them countless times on our Christmas, Easter and Thanksgiving tables as little sweet treats for our guests. Our favorites: Salted Dark Chocolate Caramels, Earl Grey Tea Ganache, and Lavender Dark Chocolates. I make it a rule to enjoy them slowly with a 5 bite minimum!
Sue's Jerky | These treats are perfect snacks for anyone on the go. Bite-sized jerky…the absence of having to rip apart big pieces of jerky like an animal is brilliant. They are a great school snack or in your purse for those moments when a state of "hangry" approaches! Favorite flavors: Pulled Pork and Sweet Paprika Curry.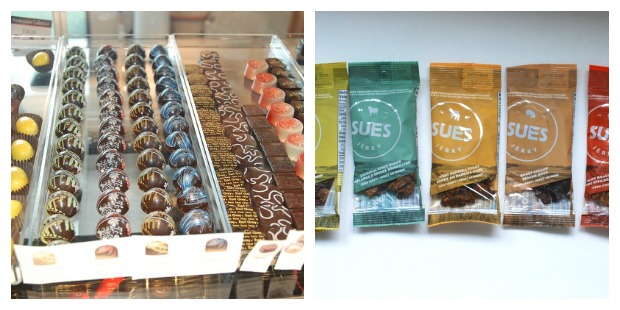 The goodies aren't limited to the Artisans Marketplace. Booths to watch for:
Young Living Essential Oils | The health benefits of pure essential oils are inarguable. i was introduced to these oils shortly after my cancer diagnosis and began to use them in various applications. Anxiety, difficulty sleeping, lack of vigour. I also love the idea of diffusing oils that both freshen the air and bring a little more "zen" to the household.
Integrated Health | This clinic is also one that i have become familiar with this last year. Providing healthcare that focuses on naturopathic means while still integrating traditional medicine is what makes it unique. With an emphasis on preventative medicine and individualized care, i would recommend this clinic to anyone who is looking to improve their health or supplement traditional practices.
Stella and Dot | They continue to design some beautiful jewelry. Think Christmas shopping ladies! One of my favorites is the Renegade cluster bracelet…i've worn it forever.
Our friends at the West Coast Women's Show have generously allowed us to give away 2 tickets to the show on Oct 16-18, 2015. The lucky winner will receive 2 adult single-admission tickets to the Show AND a super bonus too: this ornate vintage chalkboard from Corks and Confetti (valued at $119.98)..a beautiful piece just in time for holiday decorating and entertaining.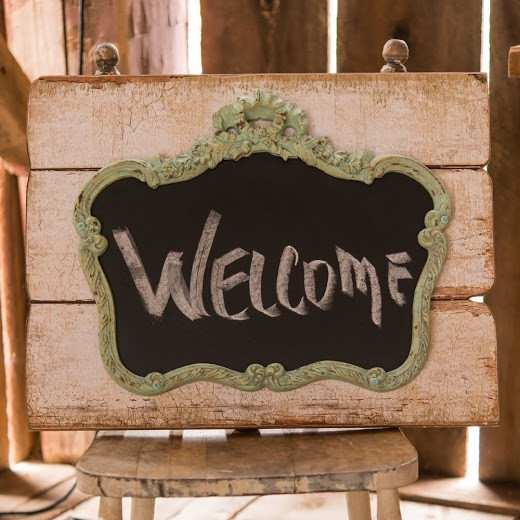 To enter the contest simply:
Comment on why you would love to have an evening out.
Like both the West Coast Women's Show and the Sugar Plum Sisters on Facebook.
Entries accepted until Oct 14, 2015 at 12:00pm noon PST so don't delay!! Entrants must be able to attend the show on either Oct 16, 17 or 18th. Winner will be chosen randomly by Random.org
Find out more about the West Coast Women's Show on Facebook, Twitter, or their event page. Search #WCWS2015 for all of the latest updates! Tickets are on sale now and if you purchase them online here or at any lower Mainland London Drugs, save $2 on adult admission.
Good luck everyone!