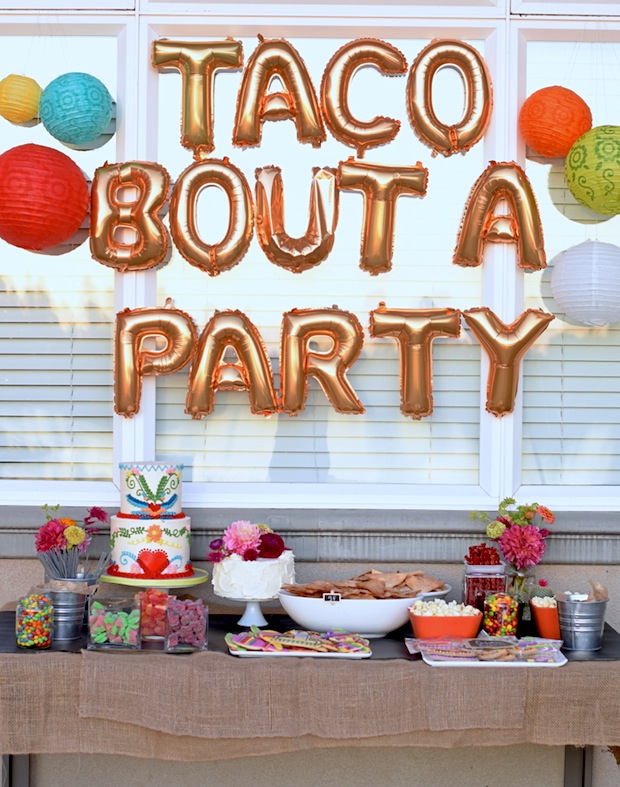 We did it! Phew…I'm the worst at keeping secrets…Nina has always wished for a surprise birthday. Her sweet 16 seemed to be the perfect opportunity for it. The hardest part was pretending that nothing was going on…which in turn meant that Nina worried that no one cared about this milestone birthday. She got all sorts of sad, even telling her Grammy that mom…aka ME… just didn't seem to care about her upcoming 16th. Haha! It indeed must have seemed confusing as I'm usually looking for a reason to throw a party! As her moping continued, in my head I was like "Seriously…just CHILL…of course, we are gonna celebrate you!!" Ahhh…not easy. But so worth it. She said she had such an awesome evening and that's what the goal was!
We planned a Mexican Fiesta. And, wow, it was such a fun theme to work with…the food is so good, the colours are bright, the music is awesome, and who doesn't like to take a swing at a piñata??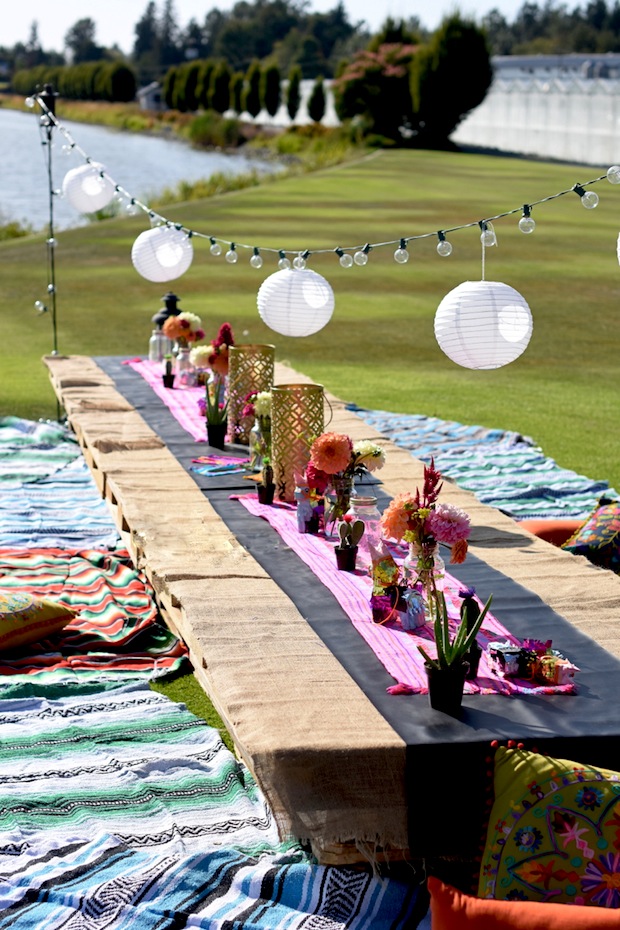 So so glad we actually surprised Nina…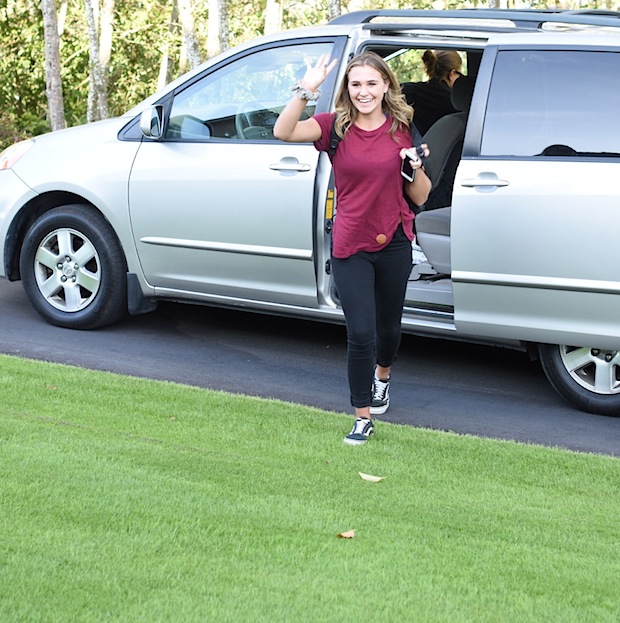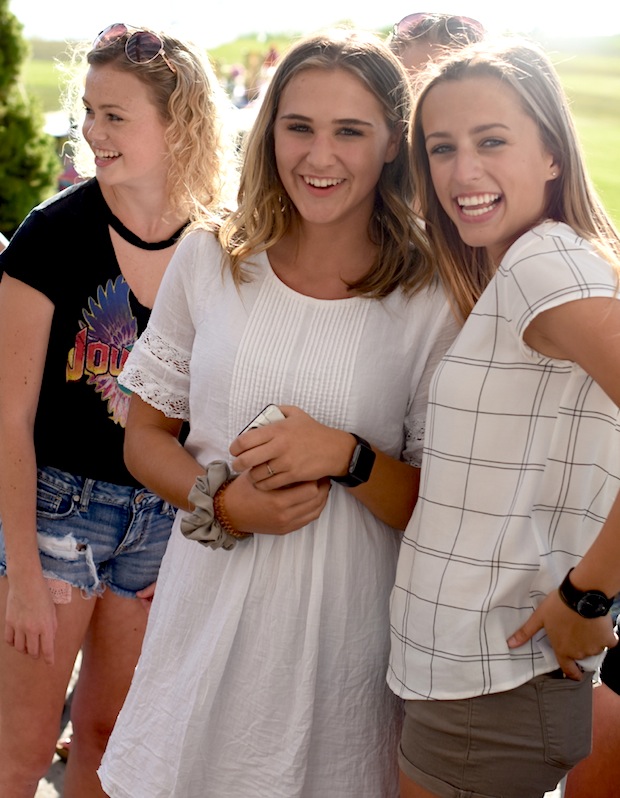 Ok…here's the breakdown of Nina's Sweet 16th Mexican Fiesta:
FOOD: a taco truck did all the work for us, not only providing delish tacos but just adding to the whole Mexican experience. SOLID! I had originally wanted to do all the food myself, but was recommended this truck and it didn't disappoint. Their setup/takedown was seamless and they were able to serve up a large group in short order. I'm going to also say the tacos were way more authentic than anything I could have come up with on my own:) We served up some homemade salsa and chips as an appie and added a corn street salad and coconut rice to compliment the tacos.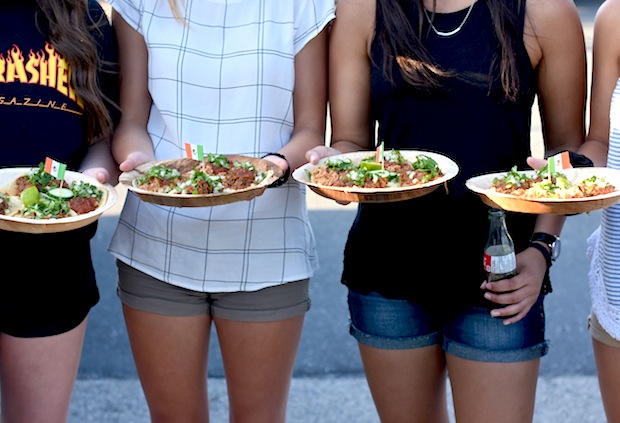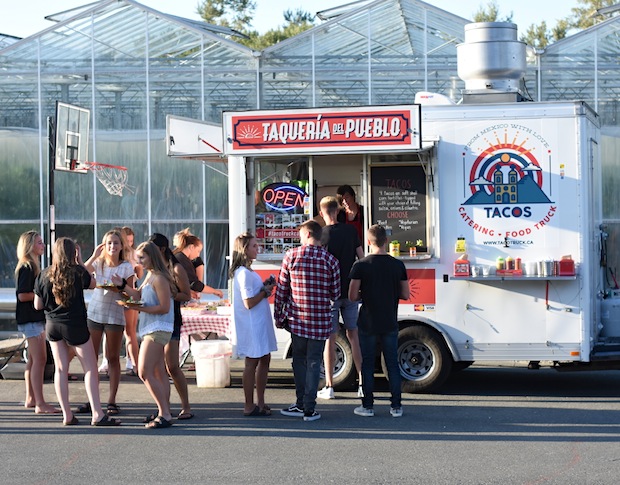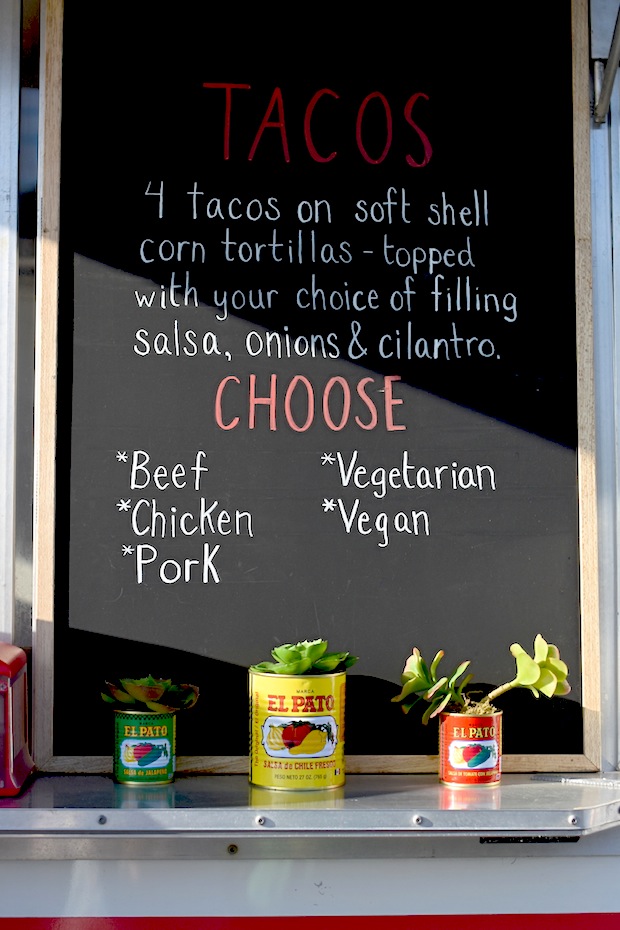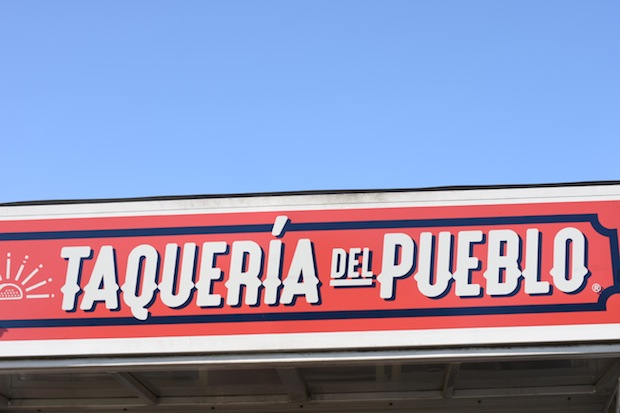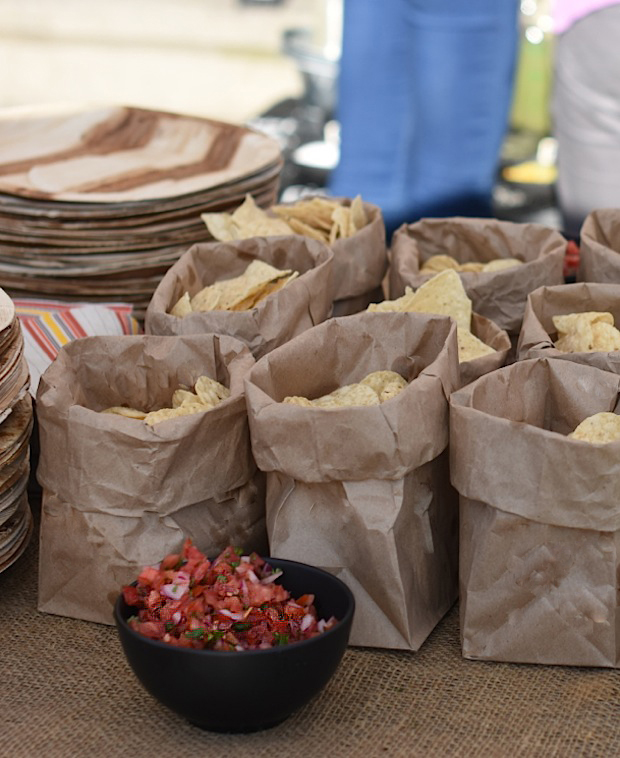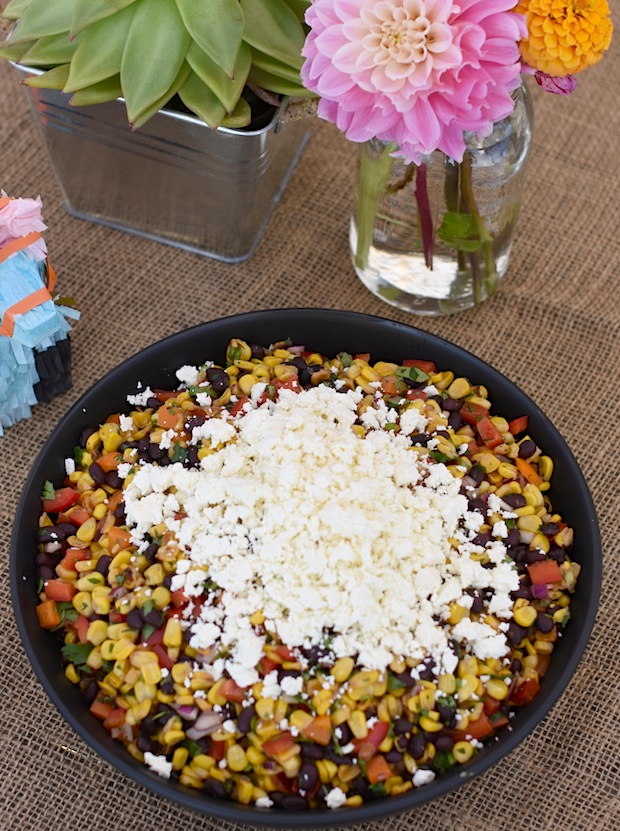 MARGARITA BAR: Nina's favourite drink is a virgin lime margarita…which actually was the jump off point for the entire party. So a marg bar was a no-brainer. After seeing this inspiration, I knew we needed to recreate it. I already had the chalkboard liner so it was just a matter of gathering the different ingredients: Margarita mix, ice, rimmers (salt, sugar, citrus zest), fruit purees for customizing and fruit for topping. This might just have been the hit of the party….who doesn't like to make their own customized drink? Seriously, we are so doing this again!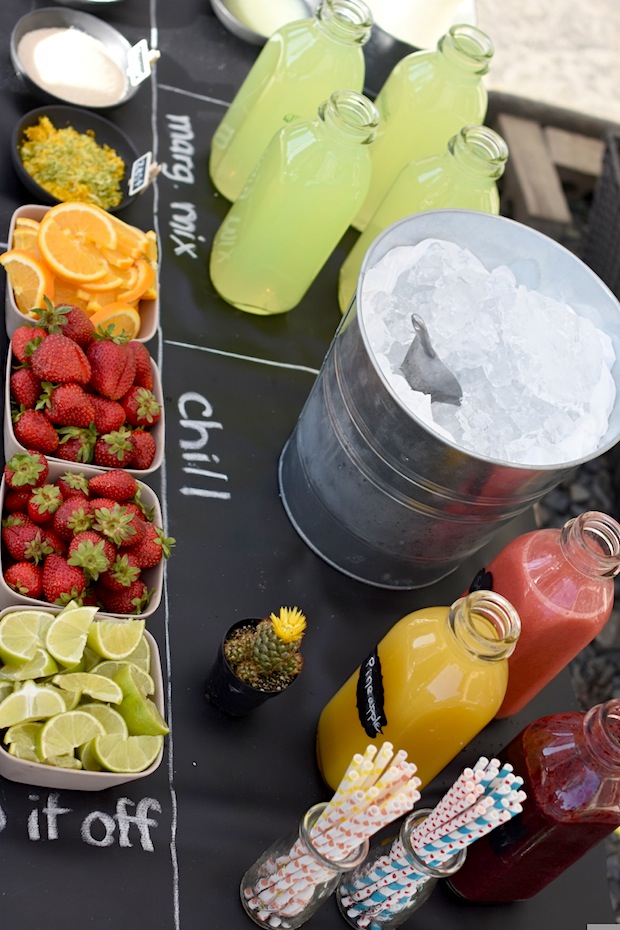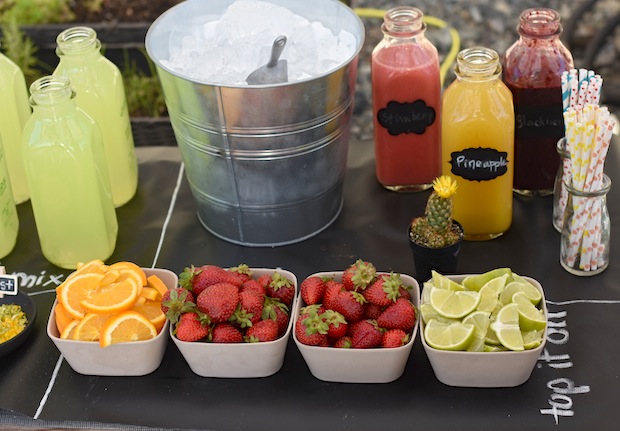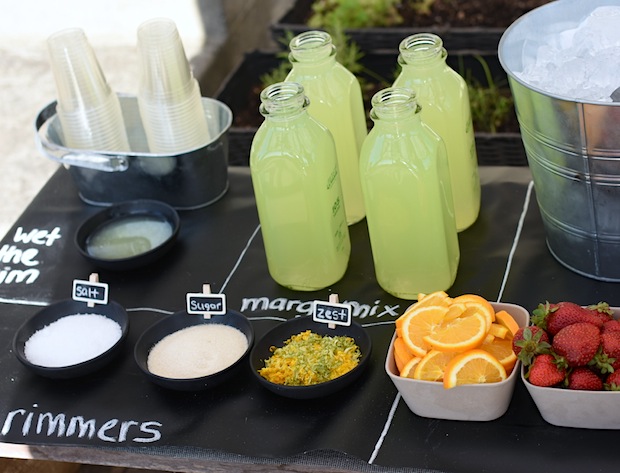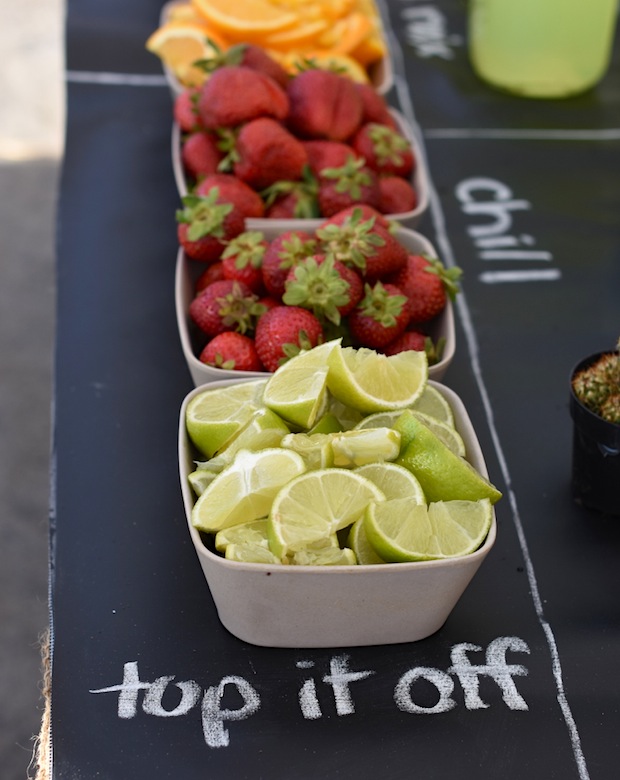 DESSERT: I know that some ideas get old, but I'm still standing by the dessert bar. It's interactive and guests seem to enjoy being able to pick away and try a bunch of treats. It also happens to be a great place for photos, just by virtue of being pretty! Win-win. Desserts can be tricky for Nina as she has celiac disease. I wanted to make sure she wouldn't miss out on any of the treats…it was her bday after all!  So…there were gluten free options with the cake and sugar cookies. Nina also used to LOVE churros…so I knew we needed to do a play on them. I found some gf recipes but let's be honest, I wasn't going to spend the entire party inside, deep frying. Nope! So, we found this recipe…and used both regular and gf tortillas to satisfy everyone. Ok, we made so many that there were a ton of leftovers that my kids continued to eat for over a week. So…note to self, you can make these and they'll keep fresh for a good week! We also made a chocolate dipping sauce to go along with these tortilla churro bites…here's the recipe. I'm disappointed that we neglected to get a snap of the Mexican Hot Chocololate…the sun went down and THEN we decided to serve it…the recipe was delicious though…and could be made ahead of time in the slow cooker which was a lifesaver.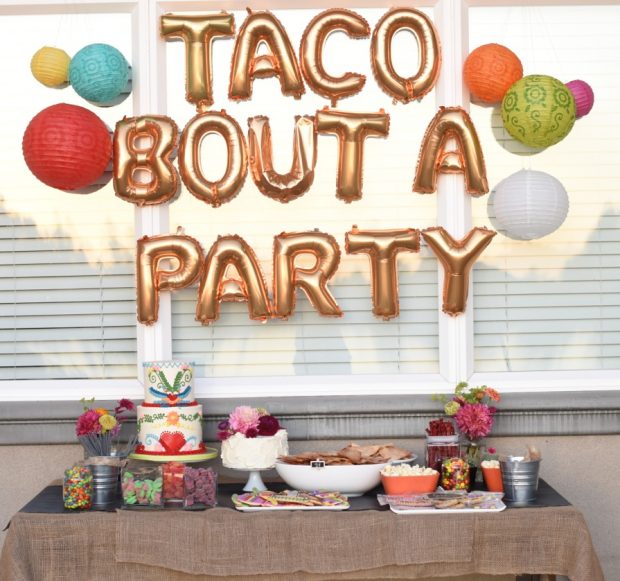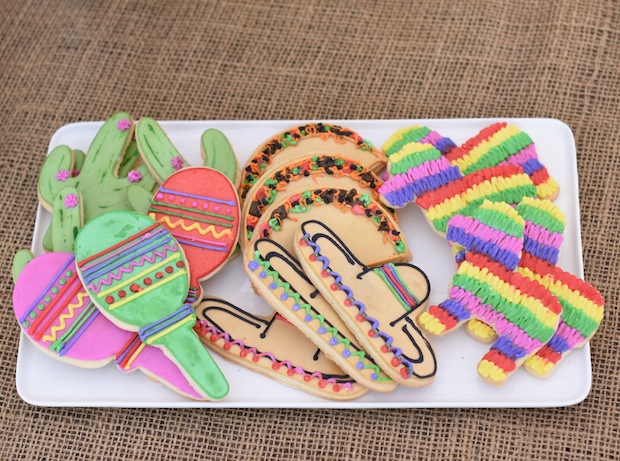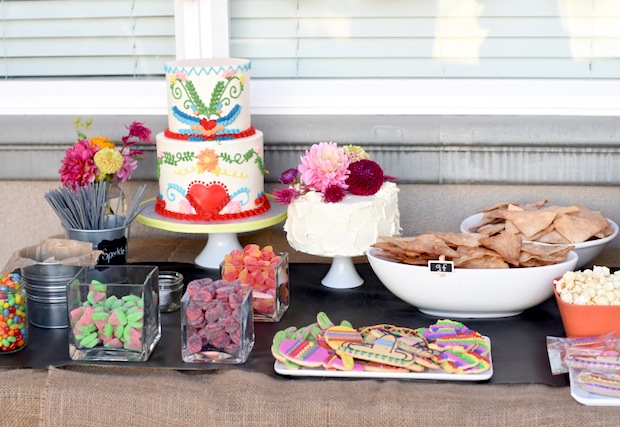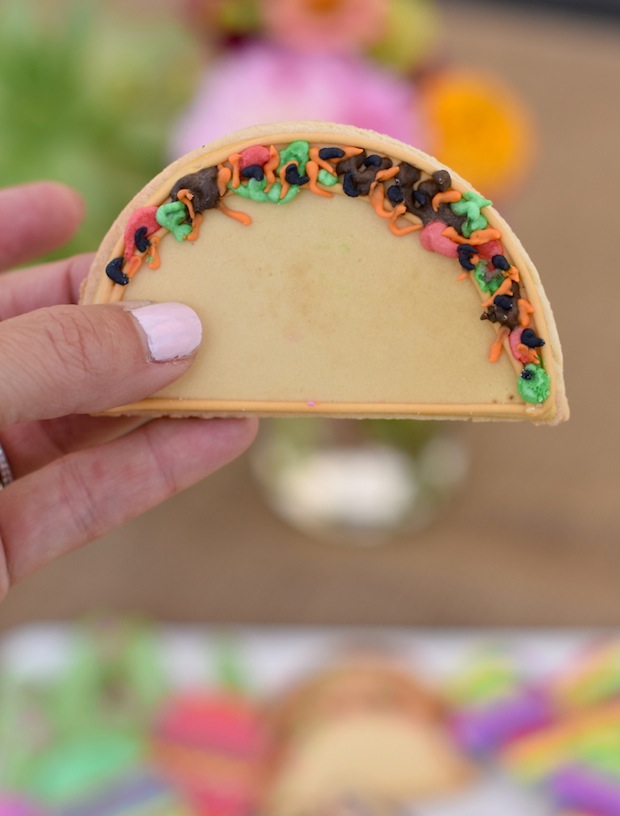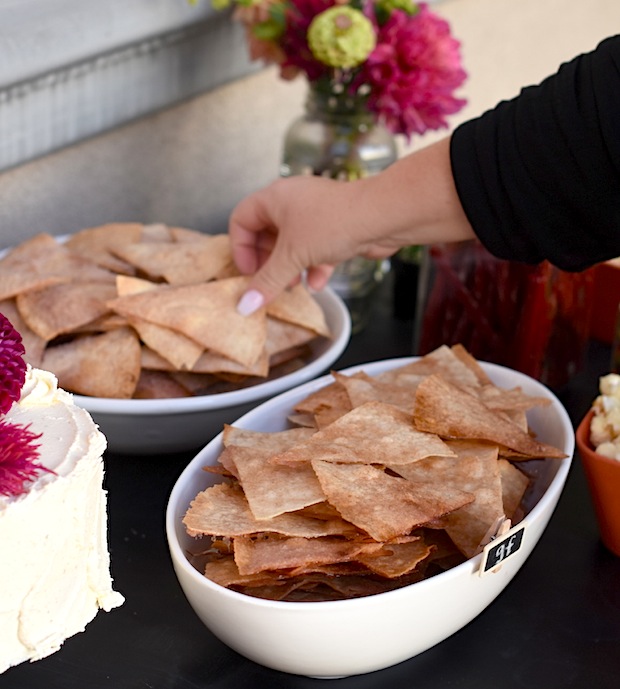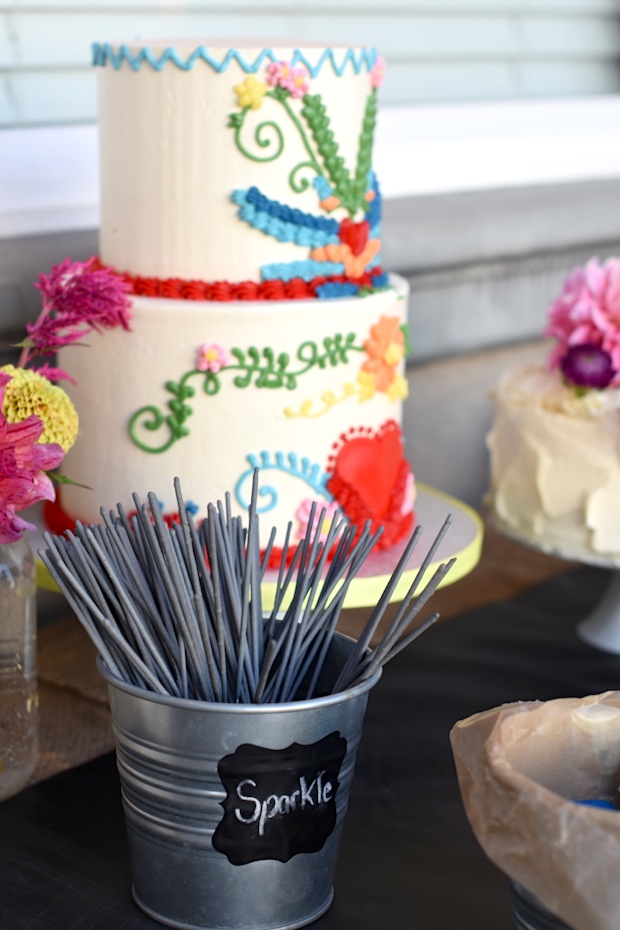 DETAILS: The jewel tones associated with Mexican celebrations were perfect with dahlias in season. And I love that these blooms are so big…we really didn't need tons of them to make a big impact. The table was a fun setup. Using the resources we have here at our farm, Scott set the table up using wooden pallets (doesn't get cheaper than that!). The low seating allowed the kids to spread out and move around easy. I already had the burlap and chalkboard runners from the 40th Birthday we had for Scott a couple of years ago. Just a little note here, if you have the room and are able to store supplies, it's so worth it. By keeping some staples you can spread the cost out the more you use them, right? Another example of that, are the cushions we used on the ground…they were from Pam's 40th birthday that was a Moroccan theme. It never hurts to be industrious! They do take up space, but I find that whenever there's a party on the horizon, I look to see what I can repurpose before going out and buying anything.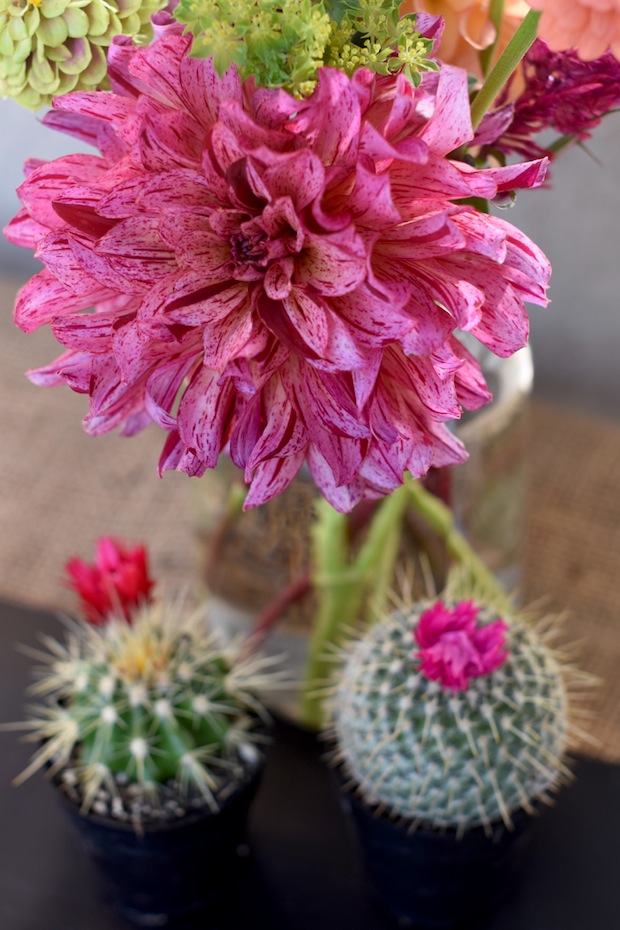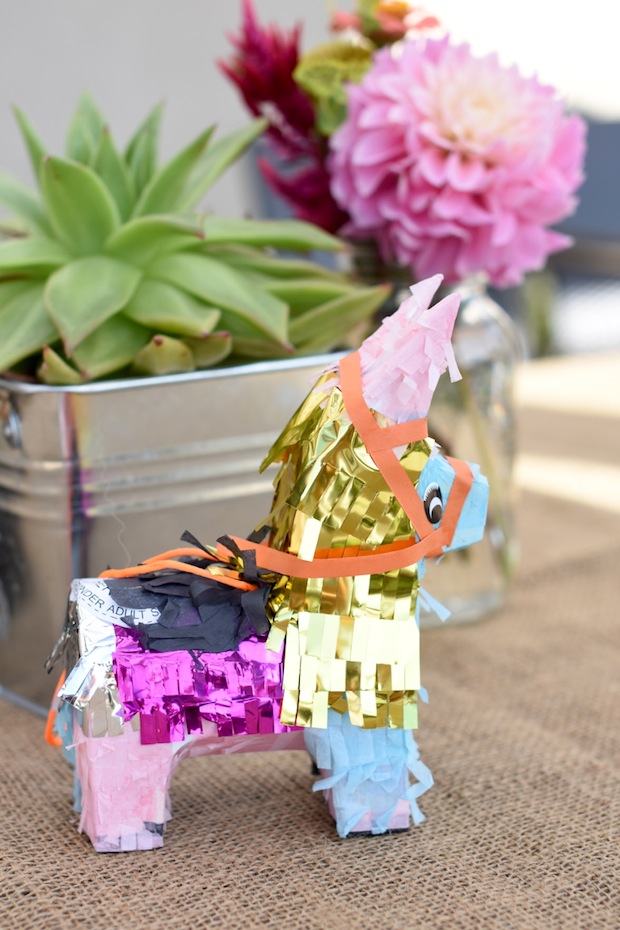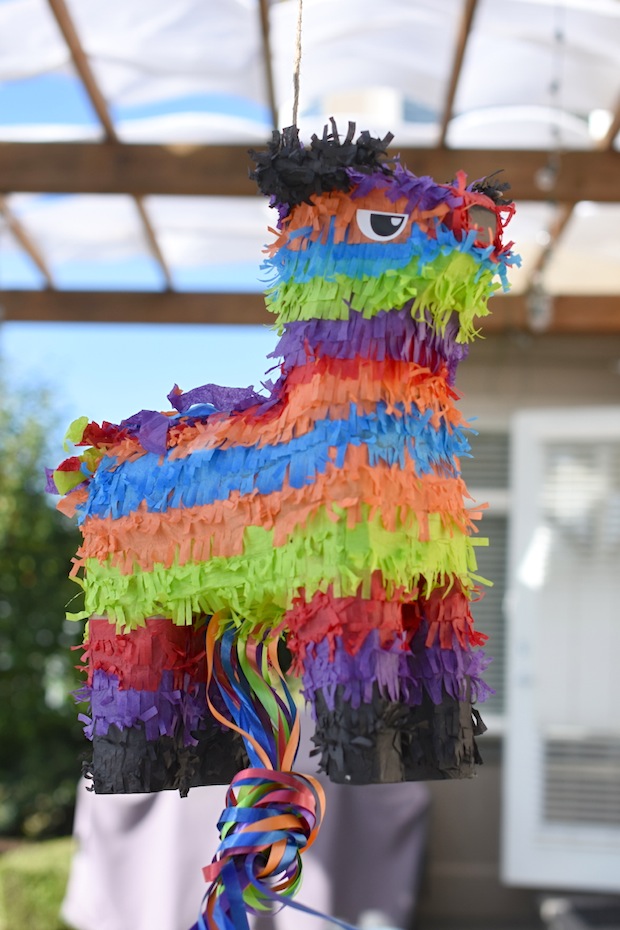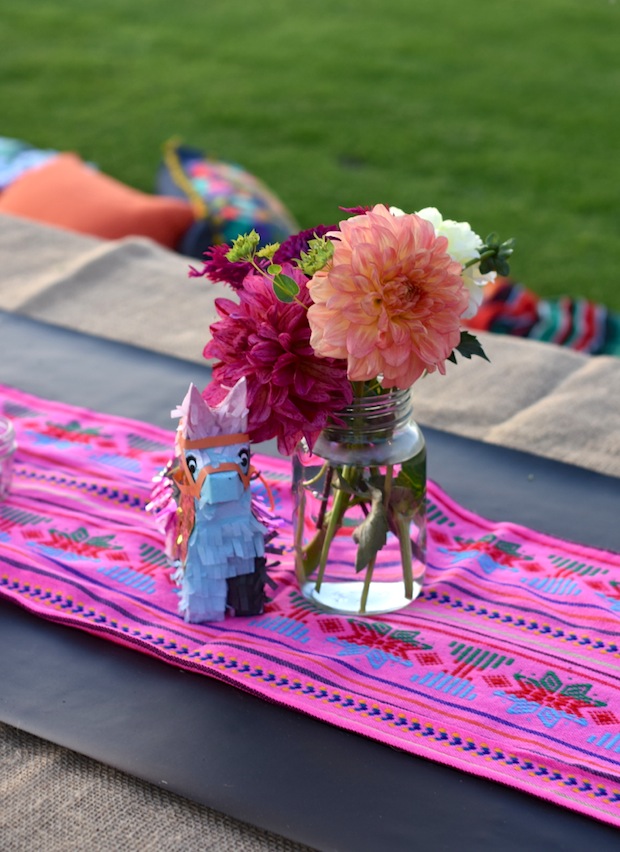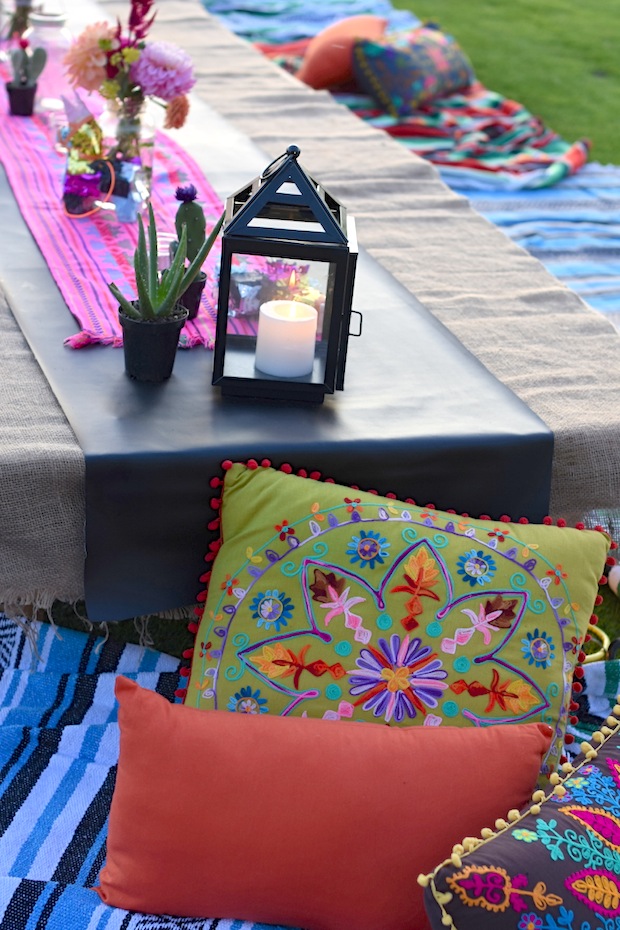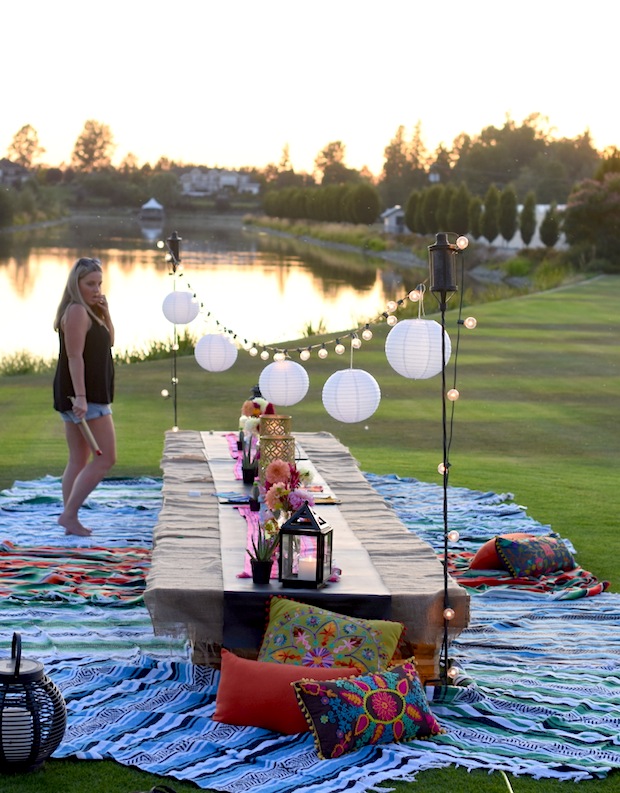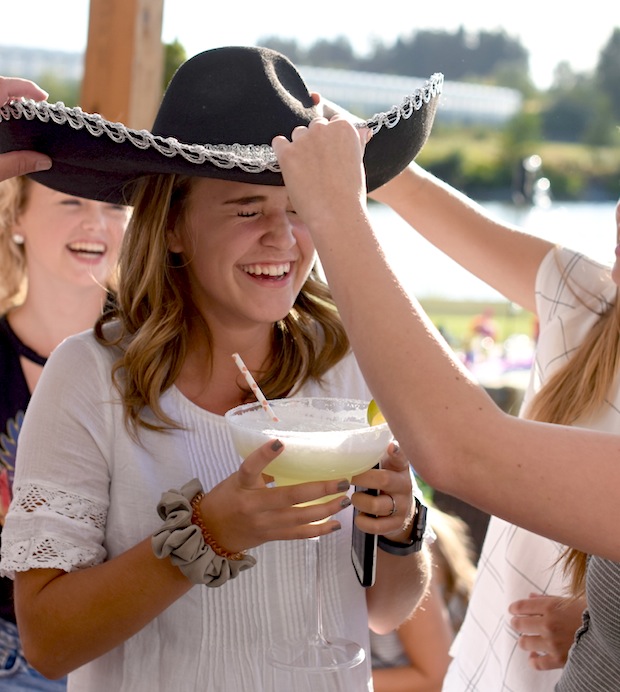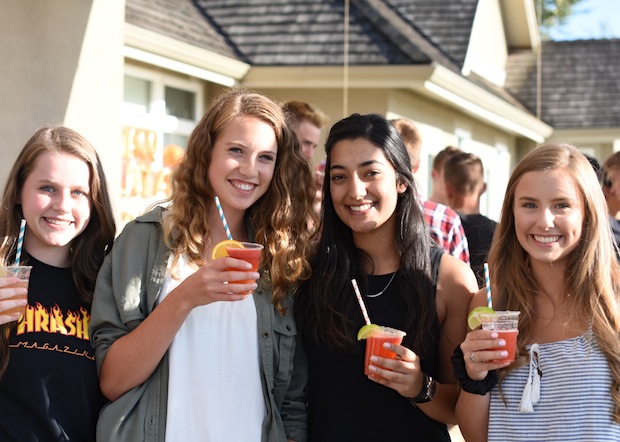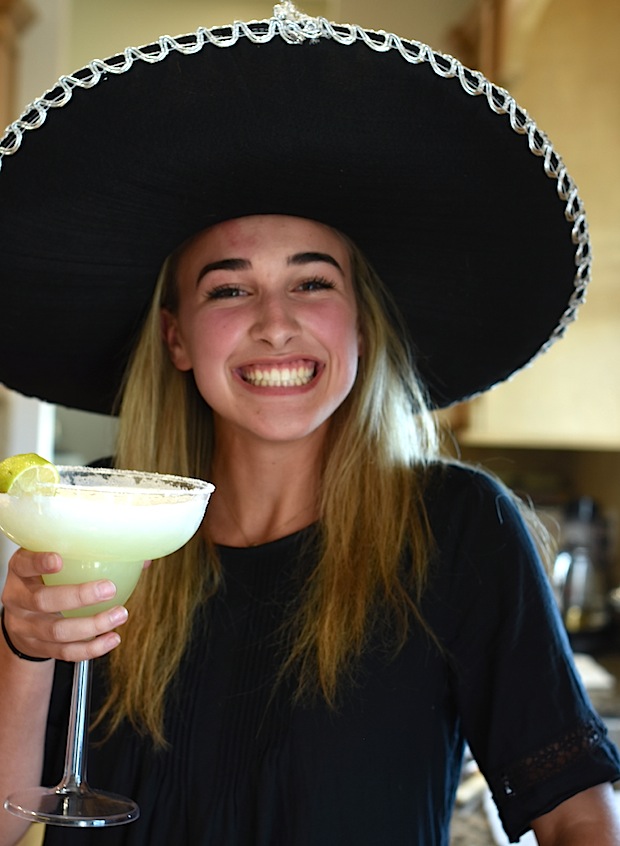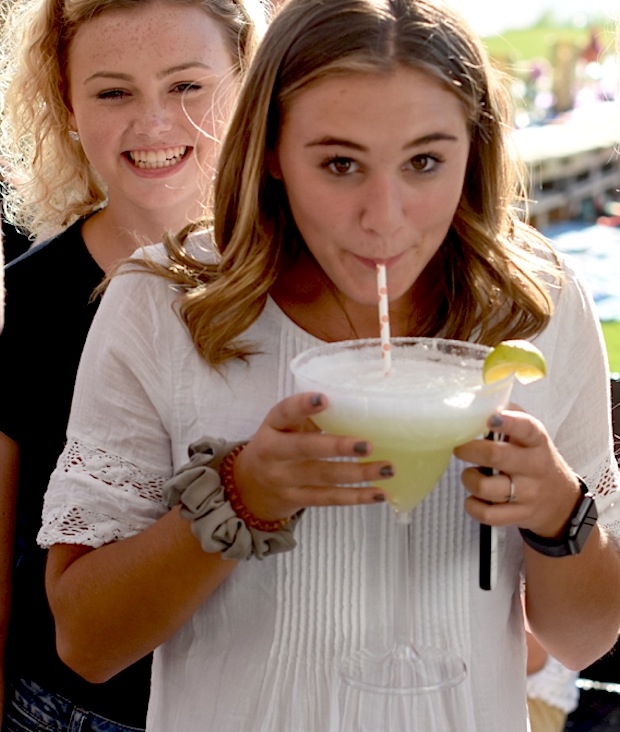 We had so much fun throwing this party..not only because I love a good party, but more because it was to honour an incredibly awesome girl. Melina is one special cookie…we love her so much…her humour, her quick wit, her stick-to-it nature and her huge heart. Happy Sweet 16th Nina…OLE!
Sources:
Taco Truck: Taqueria Del Pueblo
Dahlias: Flowers from a Country Garden
Cacti: Devon Greenhouses
Decorated Birthday Cake: Reddy Made Cakes
Gluten Free Vanilla Cake: Polly Fox
Sugar Cookies (regular & gluten free): Pam's Cookies
Piñata, Sombrero, Paper Lanterns: Party City
Miniature Donkeys: Urban Outfitters
Gold Foil Balloons: Party On
Mexican Blankets: Mexican Blankets
Mexican Table Runners: Etsy
Disposable Eco Friendly Dishes: Greenmunch
Burlap (old): Overseas Fabric
*This was not a sponsored party in any way but I wanted to list the sources as all these businesses were awesome to work with:) I hope you'll give them a visit in the future.