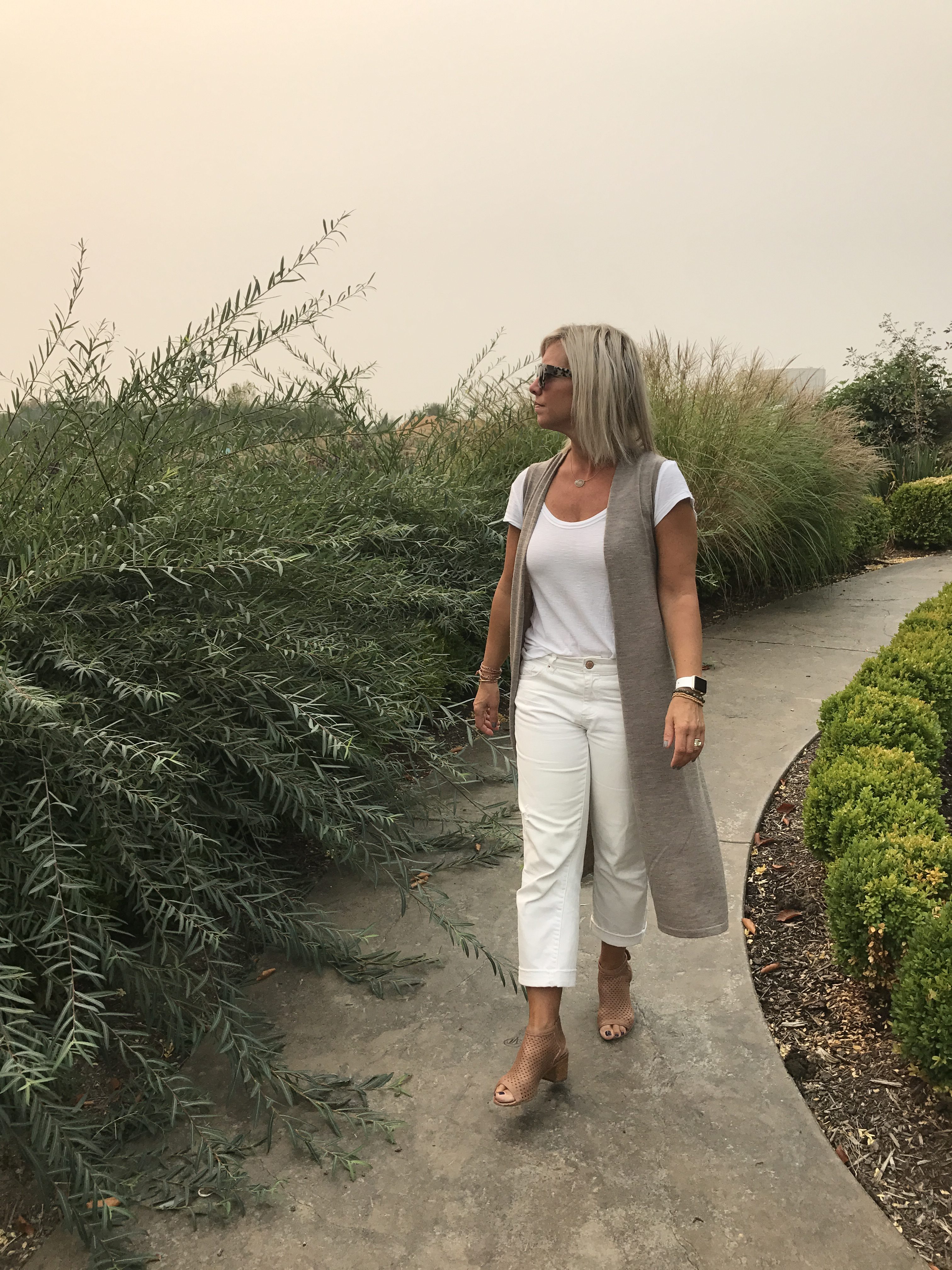 The old rule about not wearing white past Labour Day is just that…an old rule.  Once the colder months hit, my "uniform" is pretty much black, so it's nice to wear white as long as possible.  This is a super simple outfit that's all about layers, so it works well for this time of year.  We have had the craziest weather here lately.  We've had super high temps, and tons of humidity due to the smoke that's settled in from all of the forest fires (hence the gray, pink-ish sky in the pics).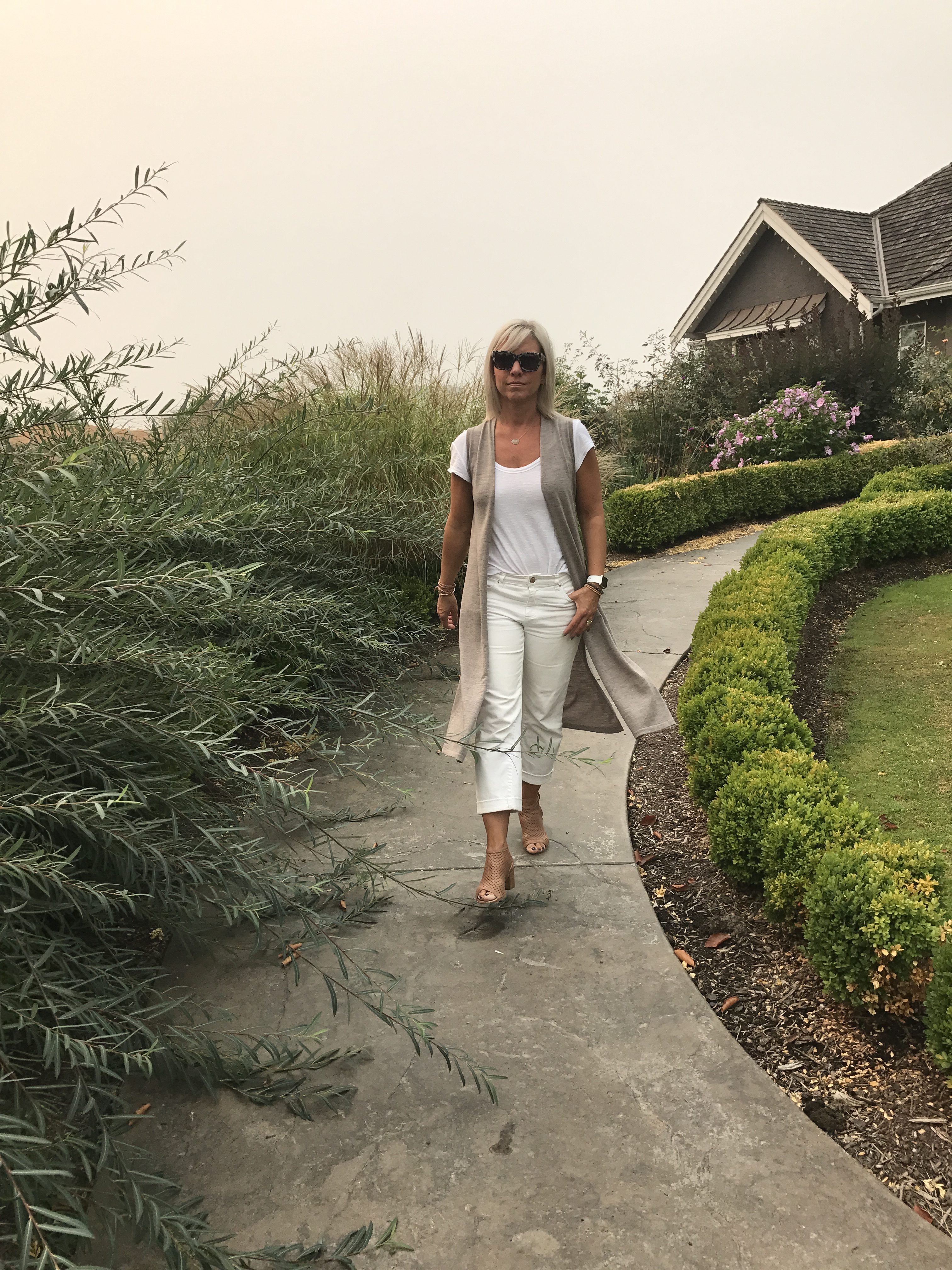 I like to wear the long vest in the morning when I go out, but it can be removed as the temperature rises during the day.  It is by Tahari and I found it at Winners about a year ago.  I complimented on it often as it's such a nice layering piece and it's super light…so perfect for this time of year.  You can see similar ones linked below.  And if I ever come across this one again, I'll be sure to post.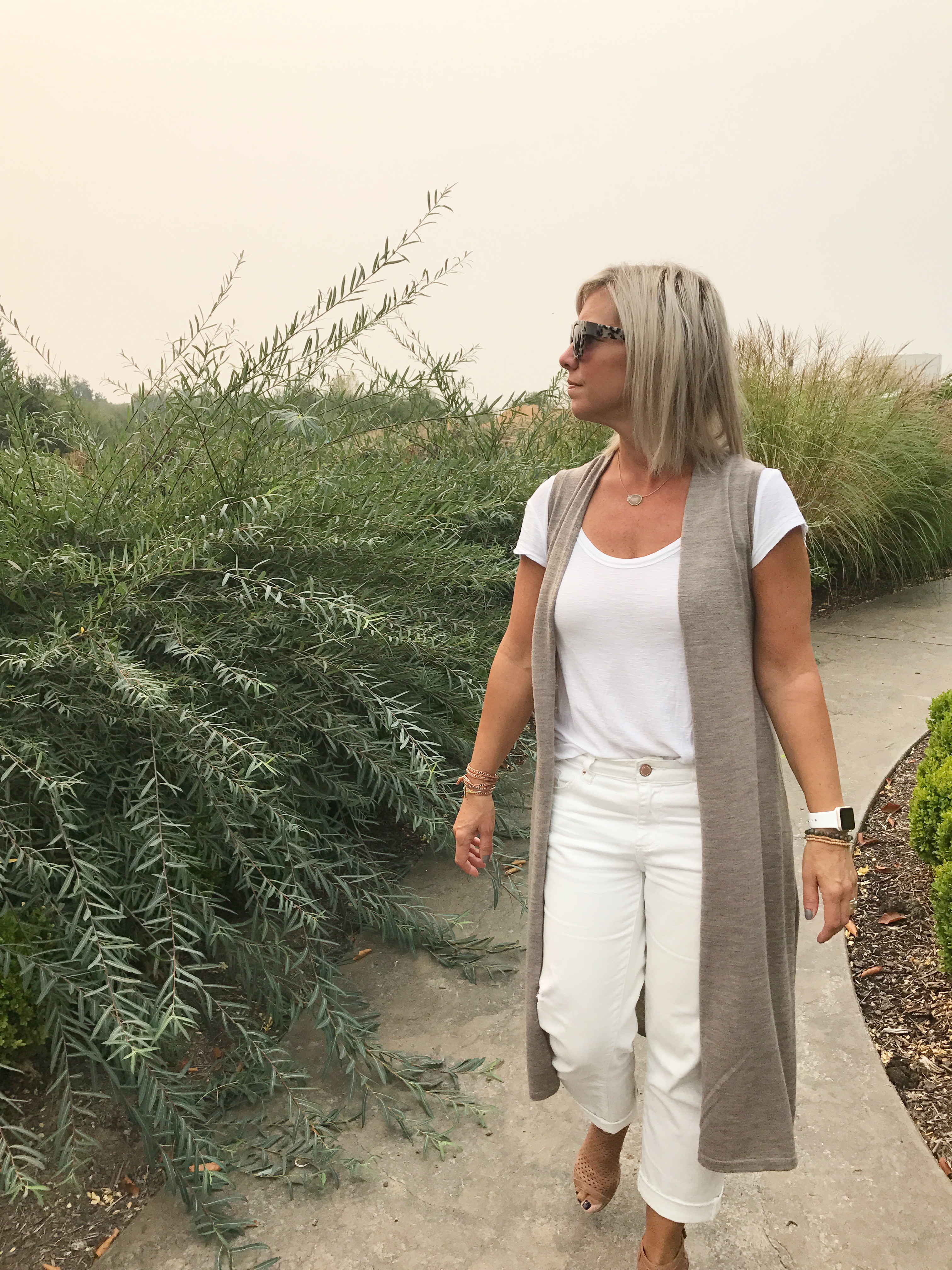 A simple white tee and white denim can be topped in many other ways, such as a chambray button down left open such as this one or a khaki green vest like this.  When it cools down, I'll swap out the open toe sandals for these booties.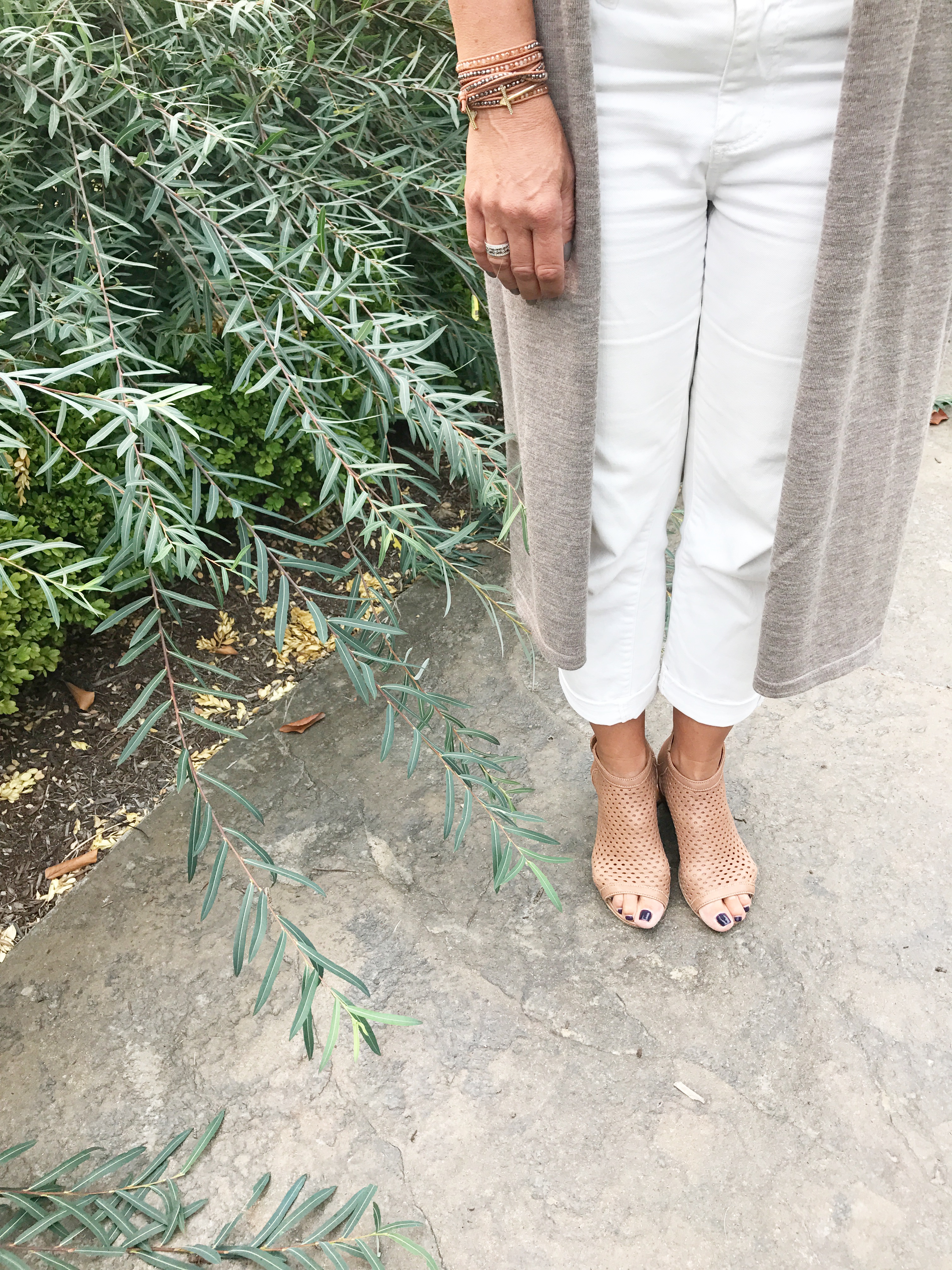 So don't pack your white denim away yet…just think layers in a contrasting color and you're set for a few more weeks.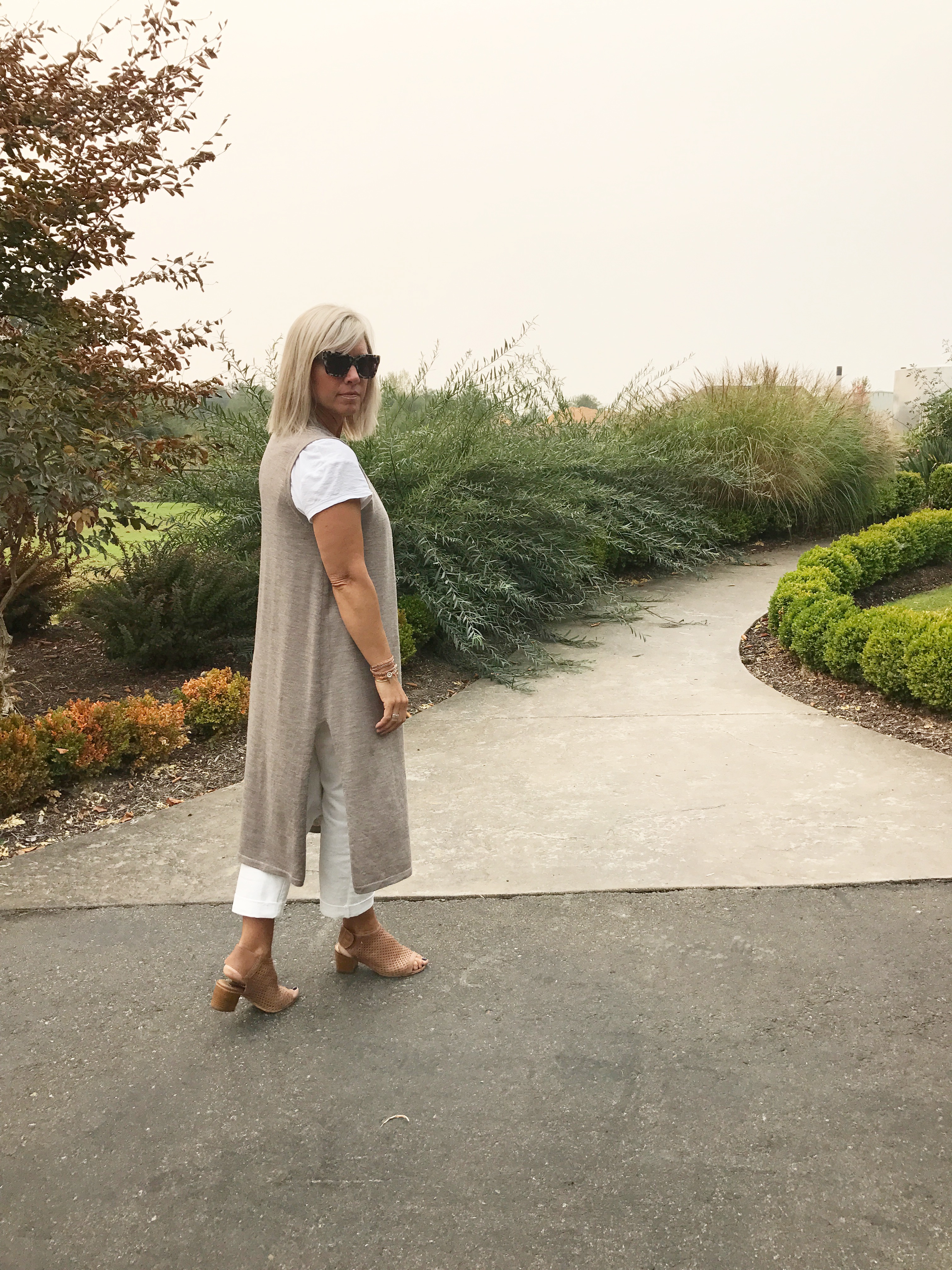 OUTFIT DEETS
Tee similar here and on sale here | White denim similar on sale here and here
Vest similar here and here | Bracelets similar here and here
Sunglasses | Sandals similar on sale here and here