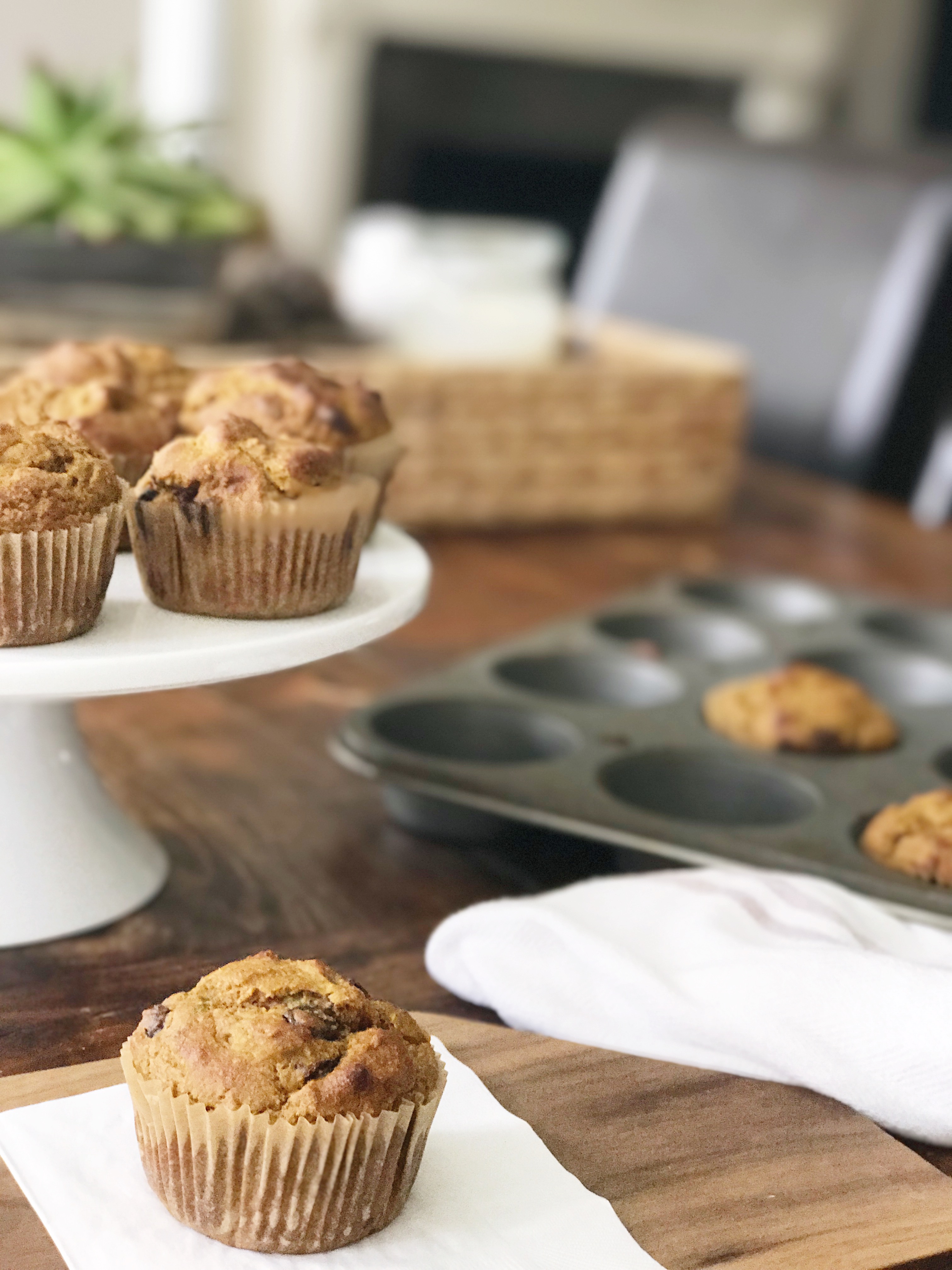 When fall arrives, our family loves all things pumpkin.  We all seem to have our favorite pumpkin recipe.  Mac's fave is this one bowl pumpkin chocolate chip cake…not super healthy, but oh, so yummy!  Dylan's fave are these pumpkin spice breakfast cookies…they are full of super foods and really can replace a meal.  And I think I just discovered Berkeley's favorite…these pumpkin oat Greek yogurt muffins.  Berks was at Camp Protege this summer and they had sessions with a nutritionist and she encouraged the dancers to stay away from white flour and white sugar…probably good advice for all of us.  Well, these muffins fit the bill.  They are SUPER healthy and really tasty.  They are gluten-free and not overly sweet.  And the Greek yogurt in them adds protein…I used this one.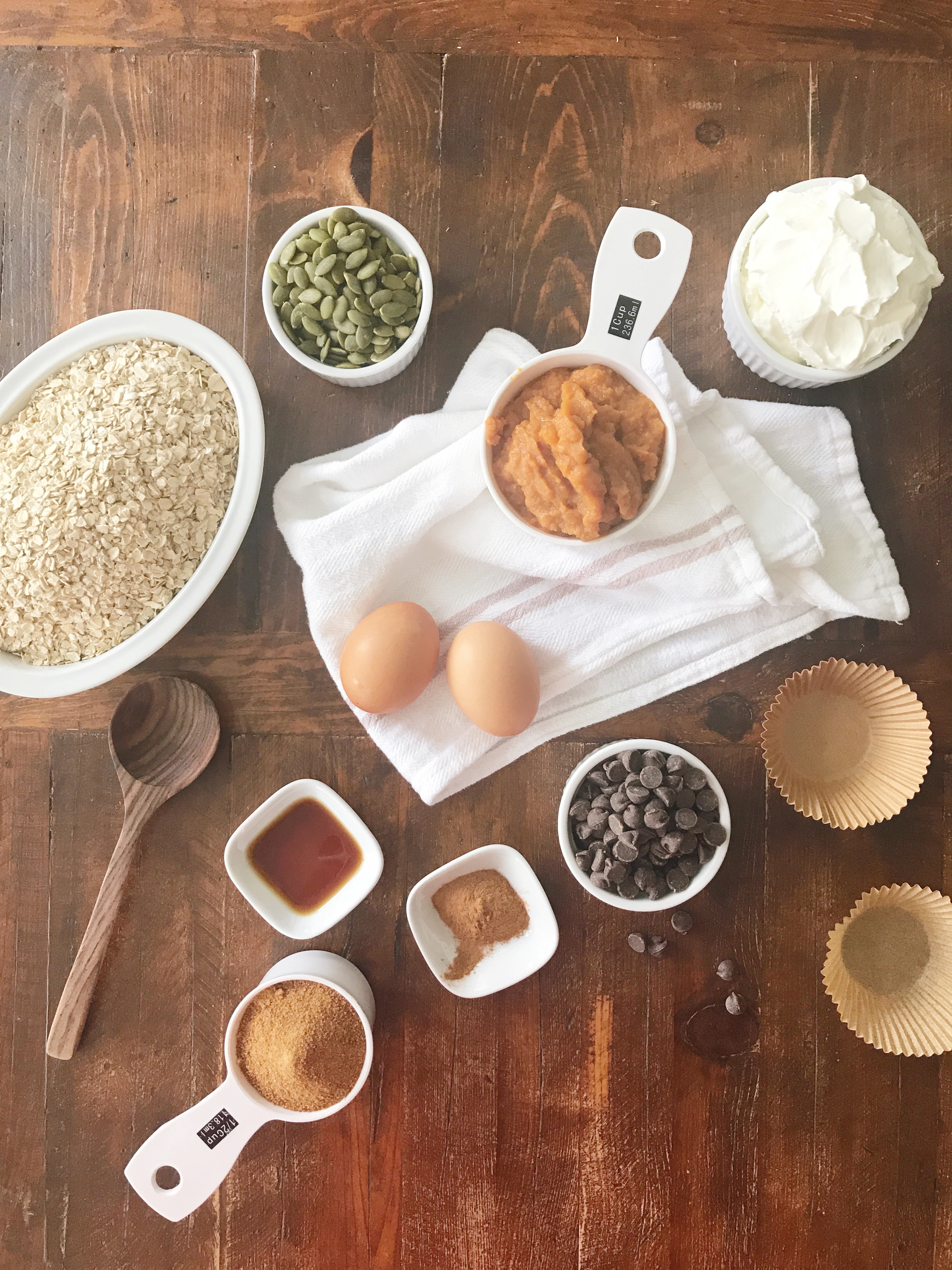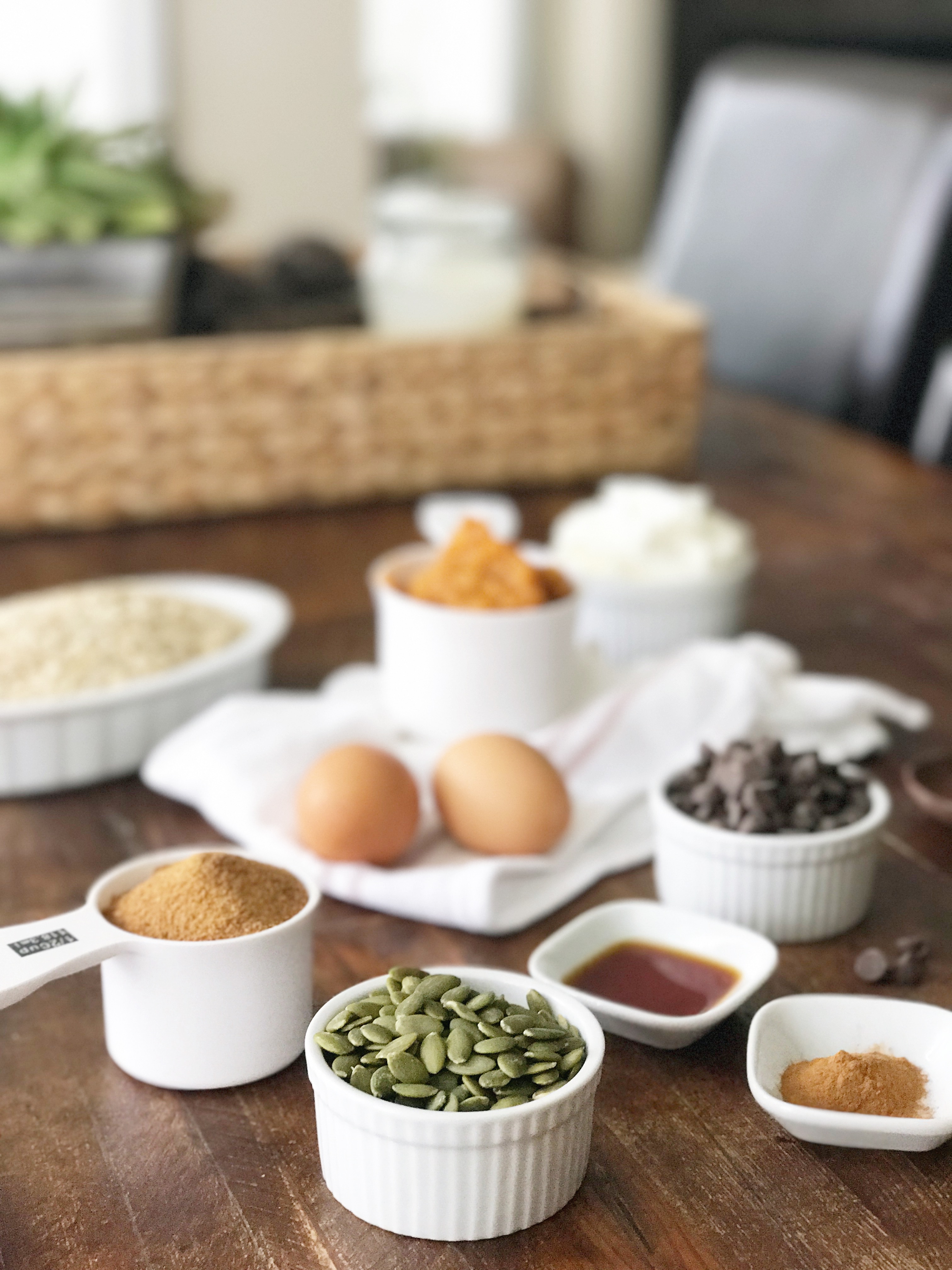 The key is to mix the ingredients in a high power blender so that the oats get ground up.  I used my Vitamix, but any high power blender will do.  Just don't hand mix as in essence need to create an oat flour.  I did add the chocolate chips, but you could make these even healthier by using craisins or raisins instead.  And I did add 1/2 cup of pumpkin seeds and mixed them in.  I used parchment muffin liners and still sprayed them with an olive oil spray to keep them from sticking as there is no oil or butter in the muffins.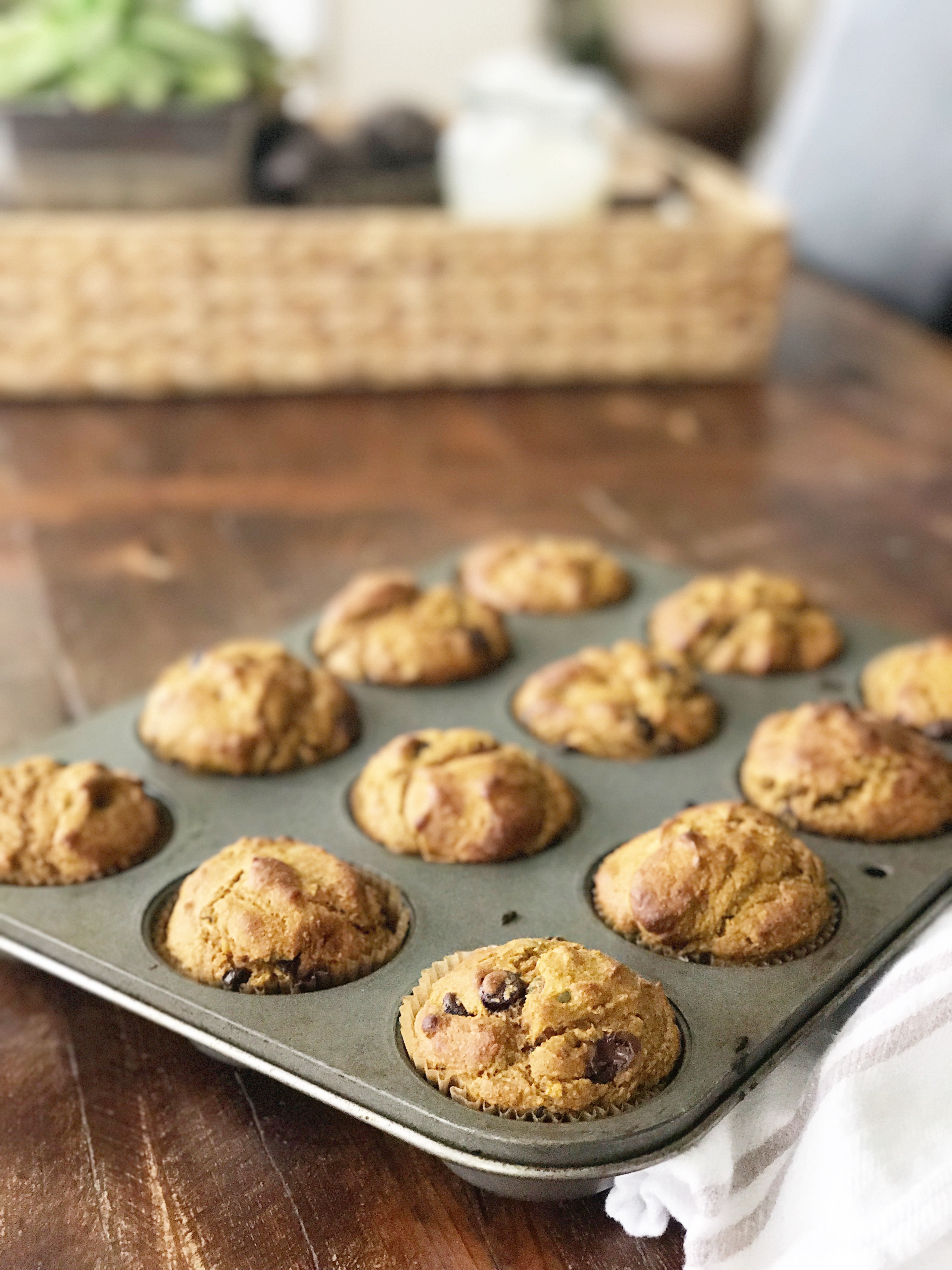 These muffins come together super quickly and the mess is minimal…you just have to clean the blender.  I've already made these twice and they pretty much disappear.