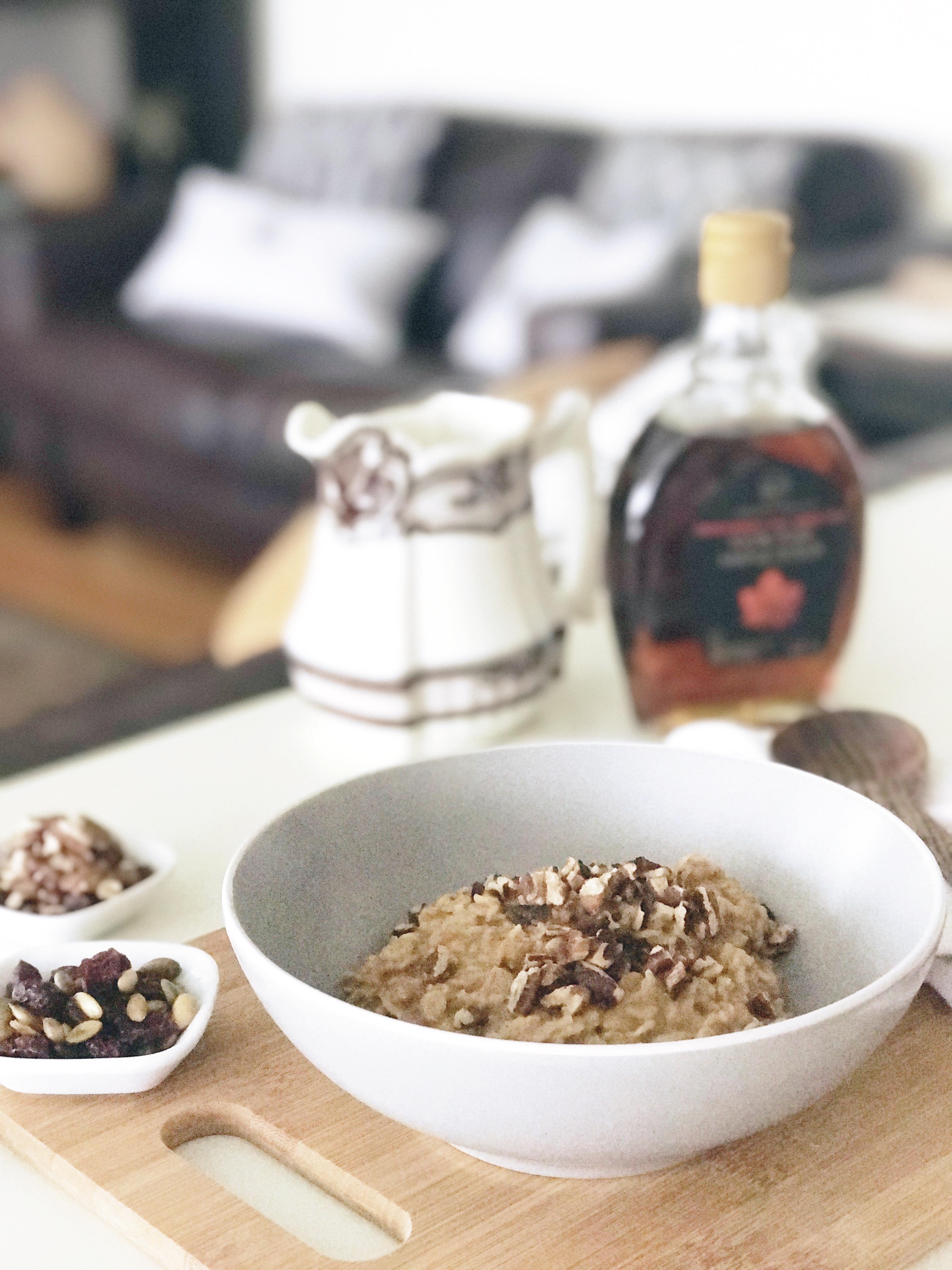 It seems like a switch flipped and fall has arrived on the West Coast.  I am a summer girl, but I am kinda enjoying the coziness that comes with fall, including all things pumpkin.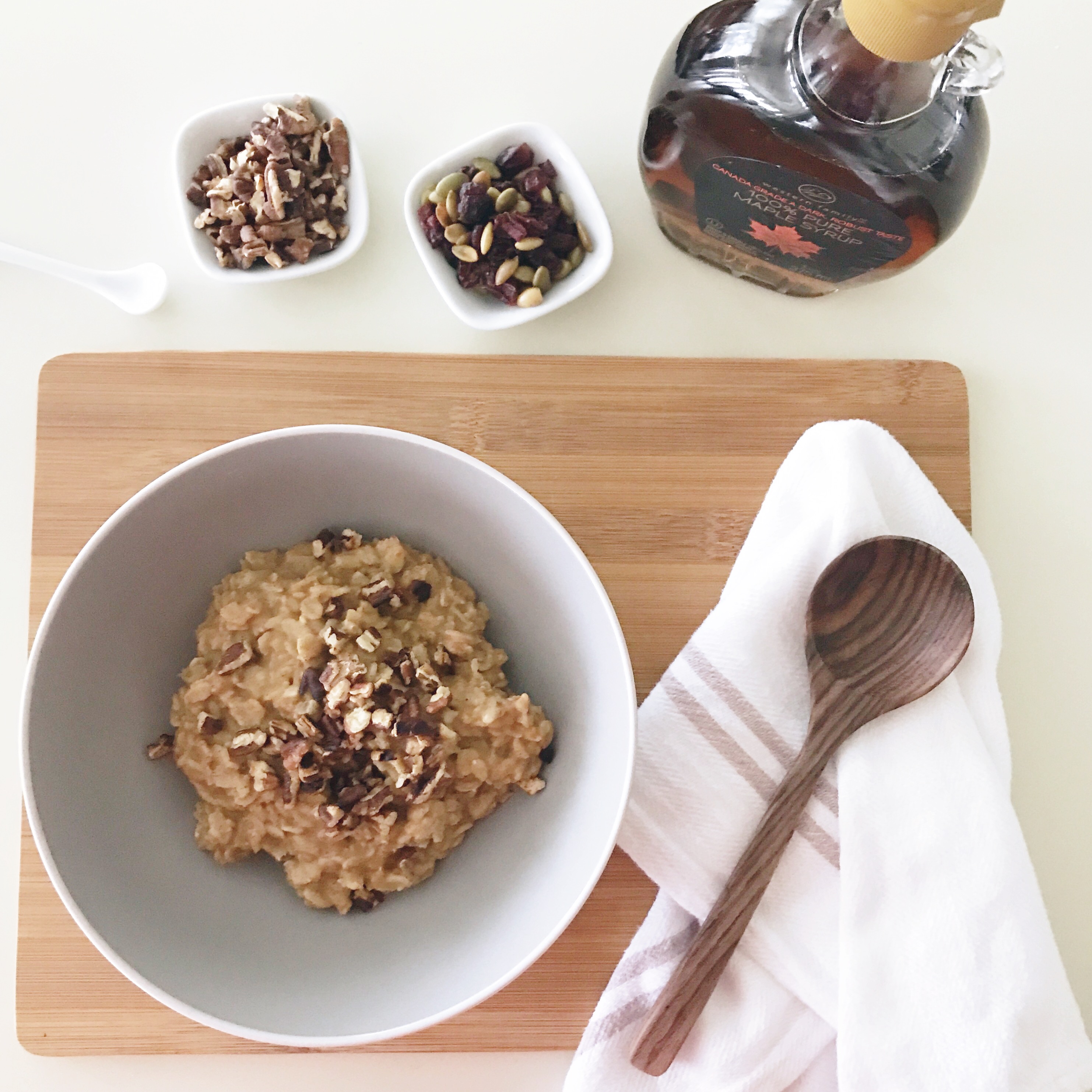 I've been looking for healthy pumpkin recipes and came across this one for pumpkin pie oatmeal.  Here's what I came up with with just a few minor changes.

Pumpkin Spice Oatmeal
Ingredients
1 cup large flake oats
1¾ cup almond milk
pinch of salt
¼ cup pure pumpkin puree
½ teaspoon vanilla extract
1 teaspoon pumpkin spice mix
Topppings: toasted pecans, maple syrup, craisins, pumpkin seeds, toasted coconut, additional almond milk
Instructions
Combine oats, almond milk and salt in a saucepan over medium heat.
Bring to a low boil. Reduce heat and simmer, stirring occasionally, about 3-5 minutes.
Add pumpkin, vanilla, and pumpkin spice mix and stir until heated through, about 1 minute.
Top with desired toppings and enjoy.
Make sure to use large flake oatmeal if you don't like your oatmeal to mushy….I still like to see the oats!
I make my own pumpkin spice mix as I like to use it in lots of different recipes like this healthy pumpkin spice smoothie.  It's super quick and easy to put together…just combine 4 teaspoons ground cinnamon, 2 teaspoons ground ginger, 1 teaspoon ground cloves and 1/2 teaspoon freshly grated nutmeg (you can use ground nutmeg, but the flavor isn't quite as good).  This makes a good amount so I store the extra mixture in a sealed jar.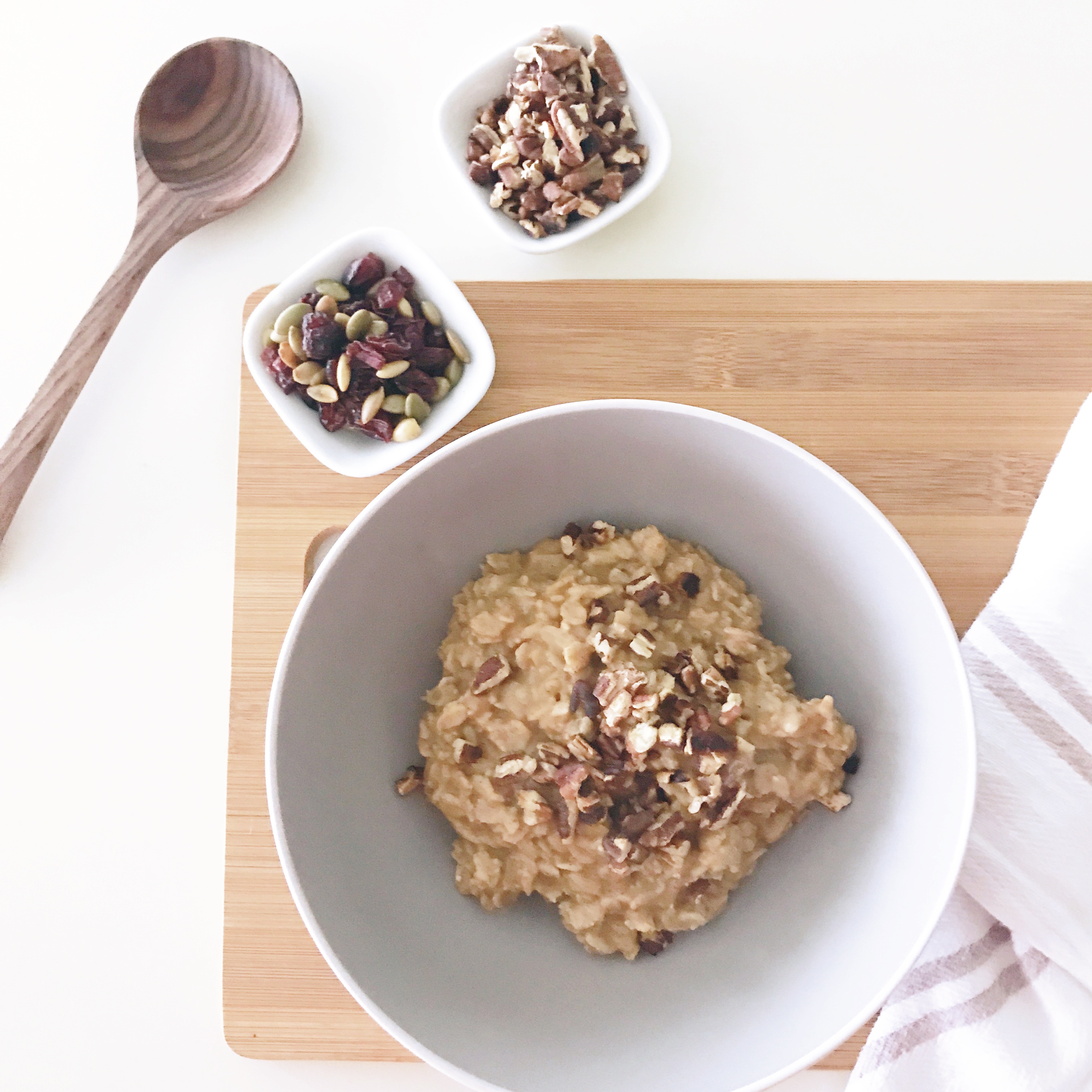 It's a super hearty and healthy breakfast that will keep you satisfied until lunch…and you can control the sweetness with how much maple syrup you add.  You get all of the cozy vibes of pumpkin spice without the guilt…or added sugar!