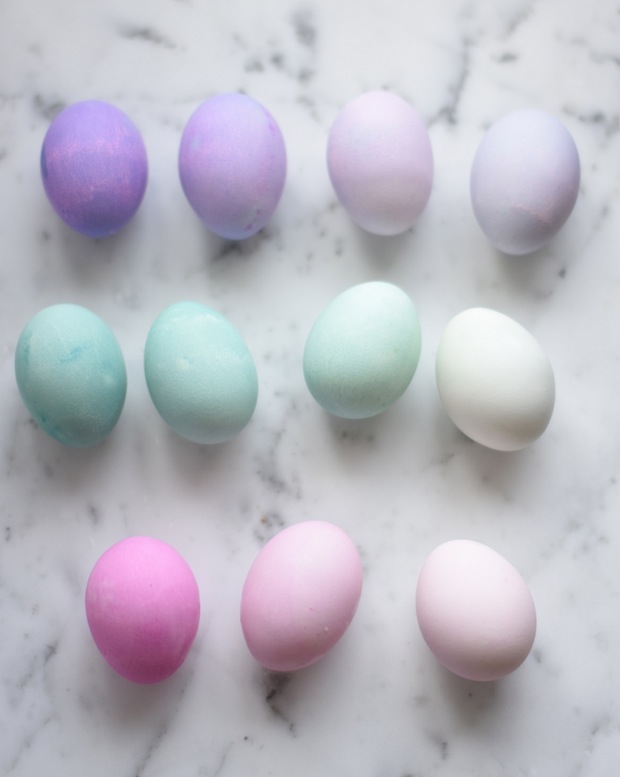 Easter is one of my favourite holidays. We're emerging from the darker winter months and it represents longer days, pretty pastels and..ummm..chocolate! Chocolate is never a bad idea. I have so many memories of celebrating Easter growing up: there were always new outfits for us to wear to church, a brunch to be enjoyed and a never ending supply of paska (more on that later this post!). I also remember Pam and me being away in Palm Springs with our families one Easter when our kids were small.  Pam and I were so stoked to create an easter egg hunt in the backyard. We had so much fun hiding the little chocolate eggs…are you starting to see where this is going?? Chocolate eggs. Palm Springs. Let's just say that the hot melted chocolate wasn't a super popular choice…FAIL!!! So when I said chocolate is never a bad idea, I'm lying. Sometimes, it's an awful idea…
Personally, Easter is also a holiday that means a huge amount to me and my Christian faith. It is the reason that I am a believer and live with hope and joy. So it, indeed, is a holiday I love.
I wanted to share some of my Easter favourites..starting with a 2 simple decor ideas. I've shared these ombre eggs a couple of years ago. They are so easy…and kid-friendly too.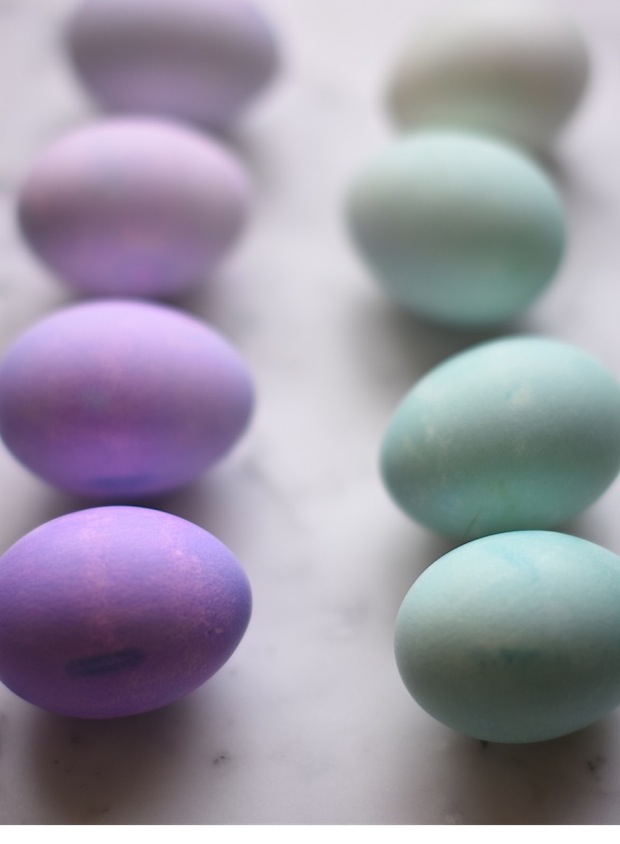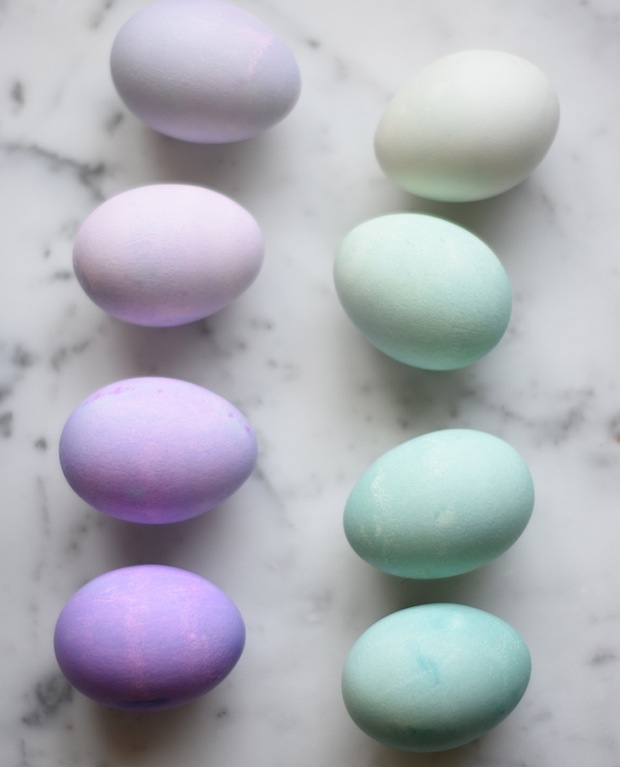 Secondly, I am loving hyacinths this year. They are incredibly inexpensive (I purchased mine for under $3 ea) but offer a simple beauty, especially planted in a clear glass container. You can see the veined roots through the glass, which gives a neat look. They also keep growing baby flowers which makes them longer lasting…I've been enjoying my hyacinth for a number of weeks already…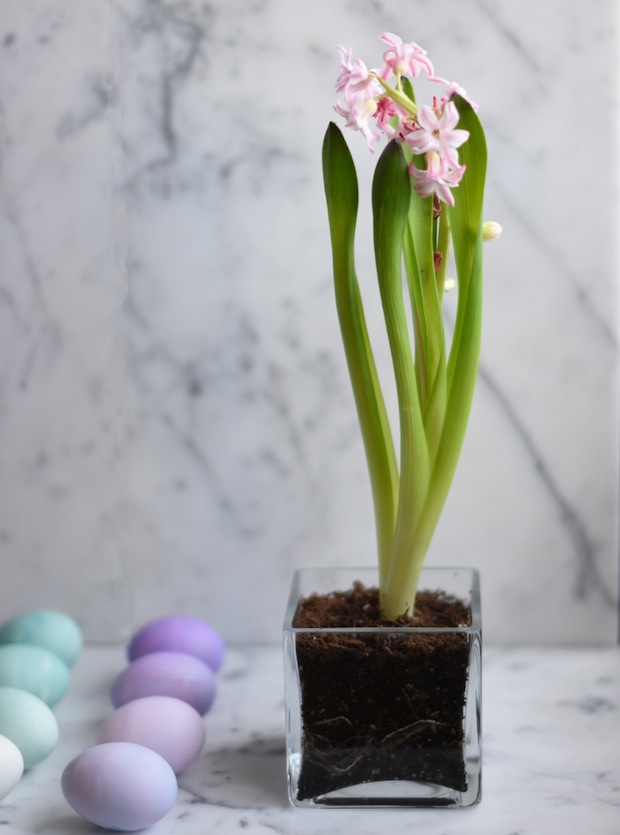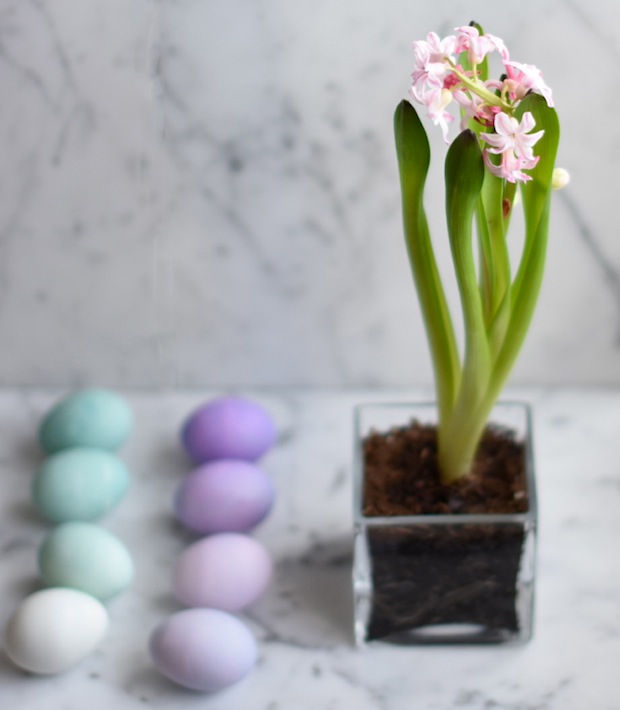 And there's no way I could do a post about my Easter favourites without adding my mom's killer paska recipe.  Paska is a Mennonite sweet bread…originating in Russia and other Easter European countries.  Think milk, butter, eggs, sugar. It is an absolute indulgence but honestly, it's so worth it. Easter just wouldn't be the same without it. Click here for my mom's recipe that has been passed down the generations. It's an old post but it's still the only one I'll use! I've included all the tips of the trade in it…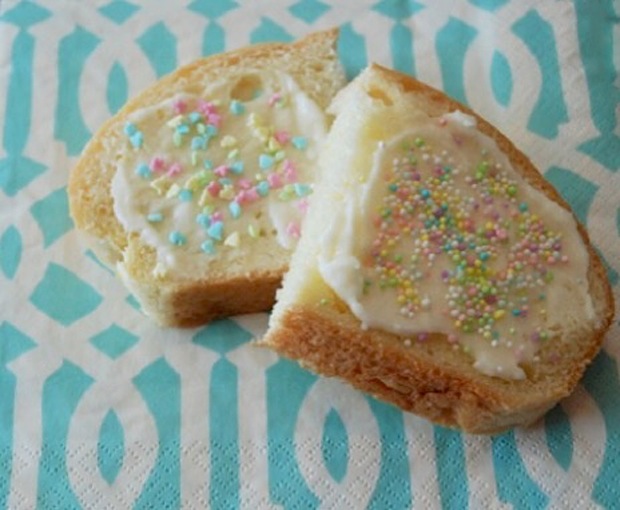 And one for those Mini Egg lovers…I know you're out there. Scott seriously eats himself sick on these things. This White Chocolate Popcorn recipe is super quick to whip up so if the paska seemed too overwhelming, this might be your kryptonite for this weekend! Just a handful of ingredients are needed. It doesn't hurt that it's pretty too and can add a little to your Easter vibe…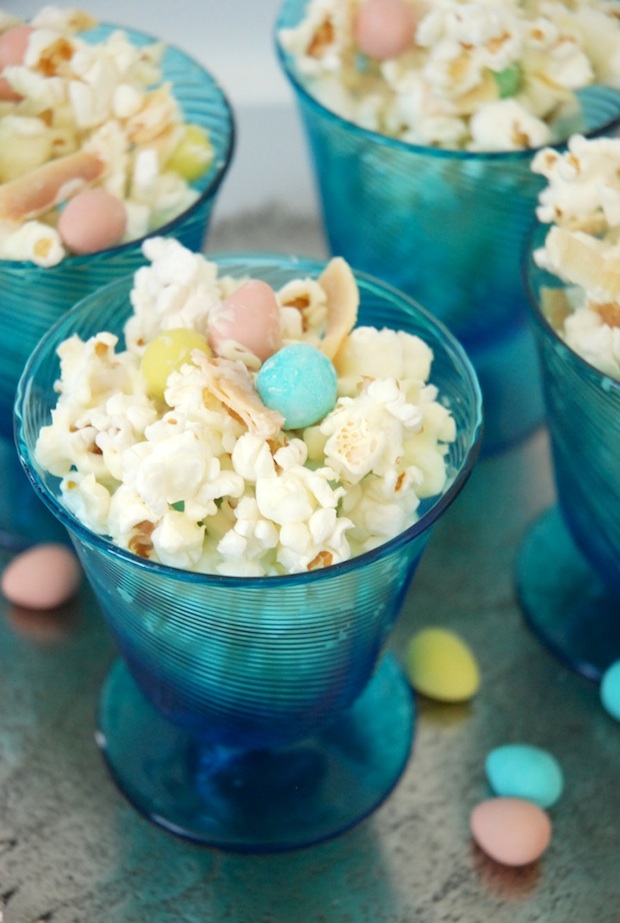 Hope this gives you some Easter inspiration…sometimes simple is all it takes. And then sometimes, a little more commitment is cool too when it comes to baking paska! Either way, Pam and I hope you have a fantastic Easter weekend celebrating with family and friends and reflecting on what this holiday means to you. Fingers crossed that your Easter egg hunts end up with something better than liquid chocolate:)
Laurel xo