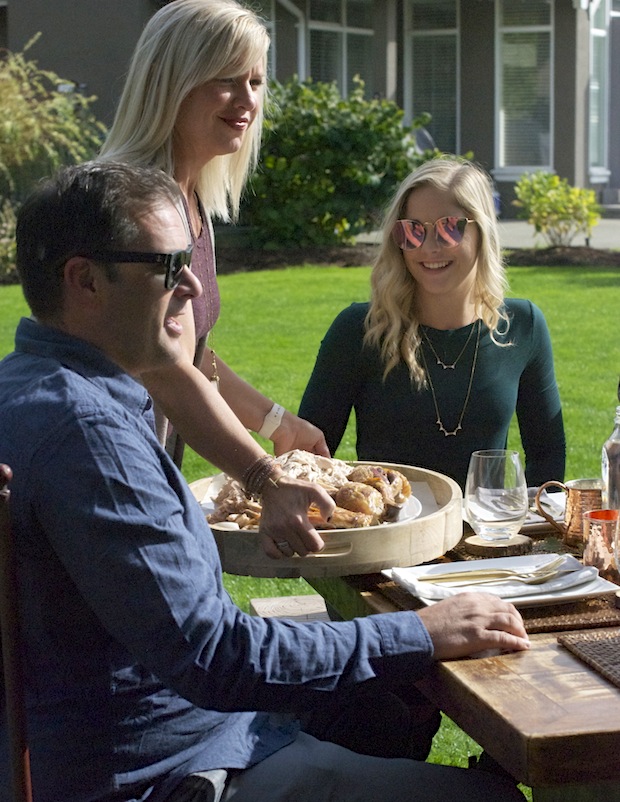 Laurel and I wanted to try some new dishes for our Thanksgiving dinner.  There are the basics that you just don't mess with…turkey, gravy, stuffing and potatoes.  But it is nice to change up the sides a bit.  And I'm all for any shortcuts that make the preparations a little easier.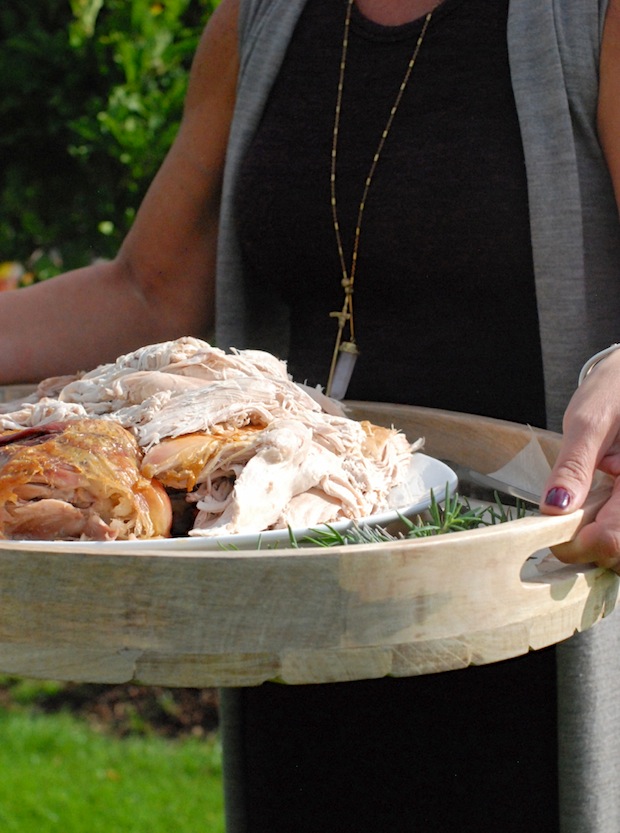 Laurel cooked a RossDown young fresh turkey from Lepp Farm Market.  It was probably the best turkey we've ever had!  It was extremely tender and really didn't require any carving…it literally fell off the bone.  Laurel and I are partial to our mom's traditional stuffing recipe, which she slightly tweaked from our grandma's recipe.  It has stood the test of several generations.  This recipe was made even easier using Lepp's stuffing mix (they dry their own bread for you) and we love that you can make it in a crock pot.  You can make a large amount and it doesn't dry out.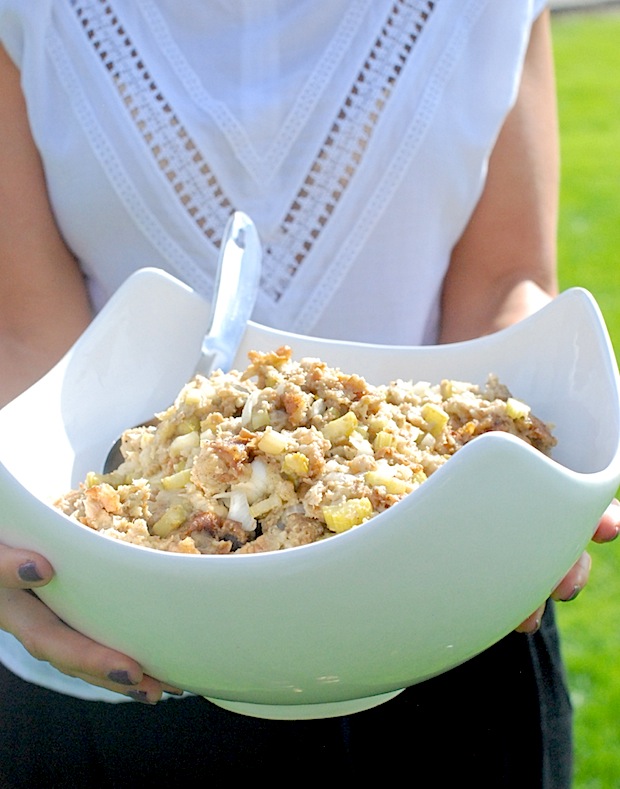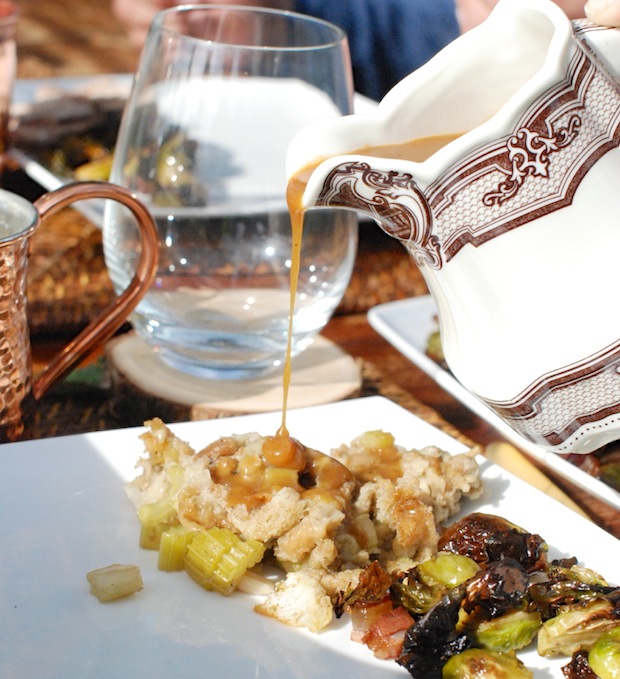 I made Char's Make Ahead Gravy which is brilliant if you are having a very large group over for dinner…no last minute mess.  And this solves the issue of gravy if you are cooking the bird in a deep fryer.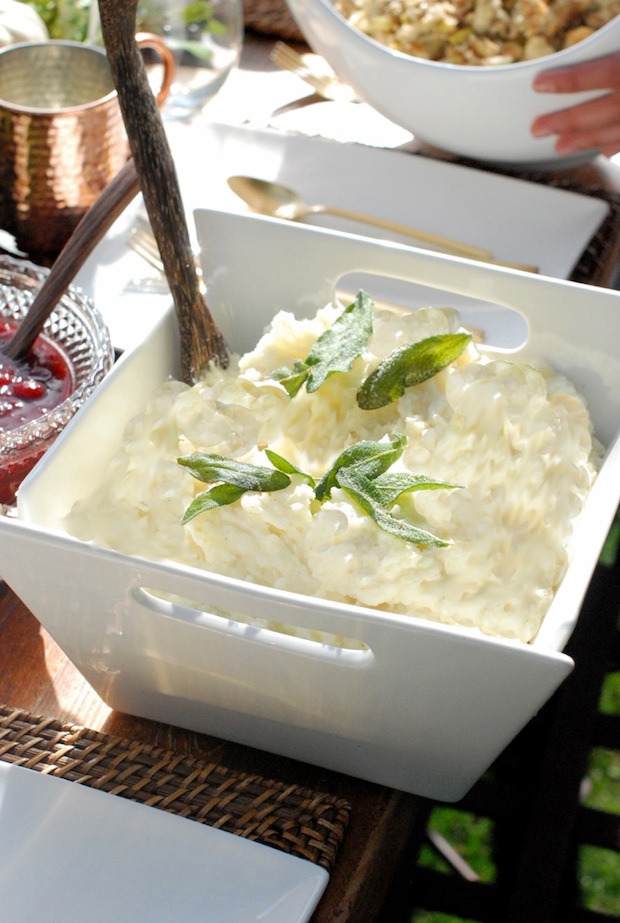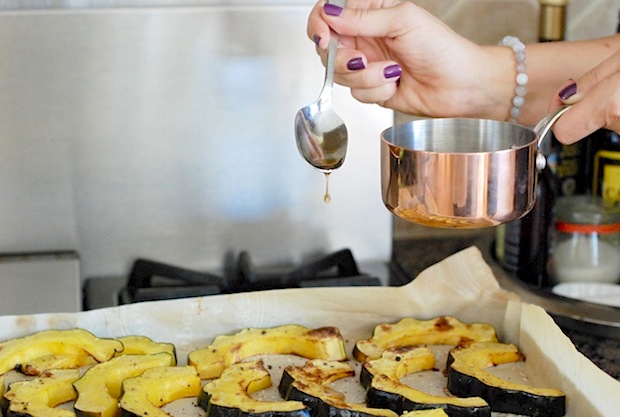 Laurel whipped up some mashed potatoes that we garnished with fried sage leaves.  Just wash and dry fresh sage leaves and fry them in butter in a saucepan, turning after about 1-2 minutes.  Remove them from the butter and let them dry on a paper towel lined plate.  They are the perfect garnish for Thanksgiving dishes.  I also used them on the Maple Glazed Roasted Acorn Squash that I made.  Another time saver is to cut, seed and slice the squash and put it a sealed bag the day before.
We needed some greens, so we roasted brussel sprouts and added some cubed pancetta to this recipe.  I prepped the day before by washing and cutting the sprouts and putting them in a sealed bag in the fridge.  I also cubed up the pancetta in advance.  This made putting the dish together a cinch on the day.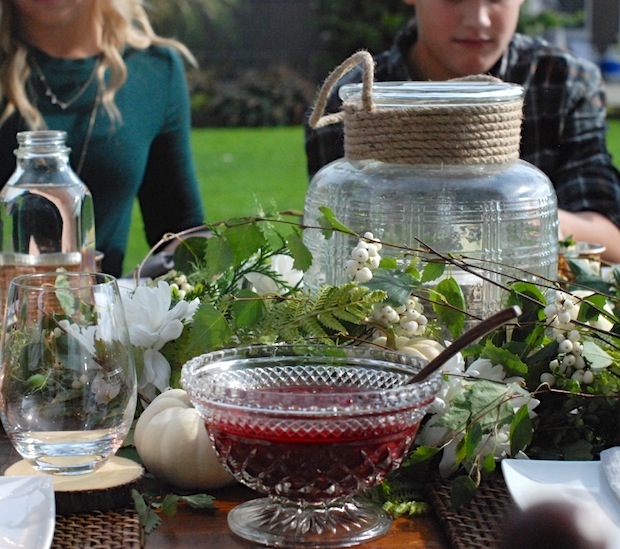 You can't have Thanksgiving without cranberry sauce.  I usually make my own cranberry relish, but we were a bit early and I couldn't find fresh cranberries anywhere.  So, we tried Lepp's housemade fresh cranberry sauce and I am so glad that we did…it was ahmazing!  If you live anywhere near the Fraser Valley, it's worth the drive to pick up some!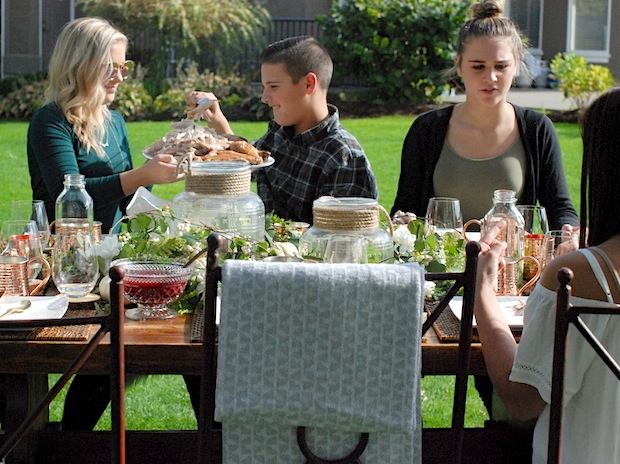 Of course we had dessert…some traditional and some new things.  Laurel will be sharing those recipes on Thursday.
I hope we were able to provide some inspiration for your Thanksgiving menu.  This is a great time of year to support your local farmers and farm markets and we wanted to thank Lepp Farm Market for consistently providing our community with high quality products, amazing recipes and ways to make cooking easier.  The products we tried for our Thanksgiving dinner were so yummy and we know you will love them too!