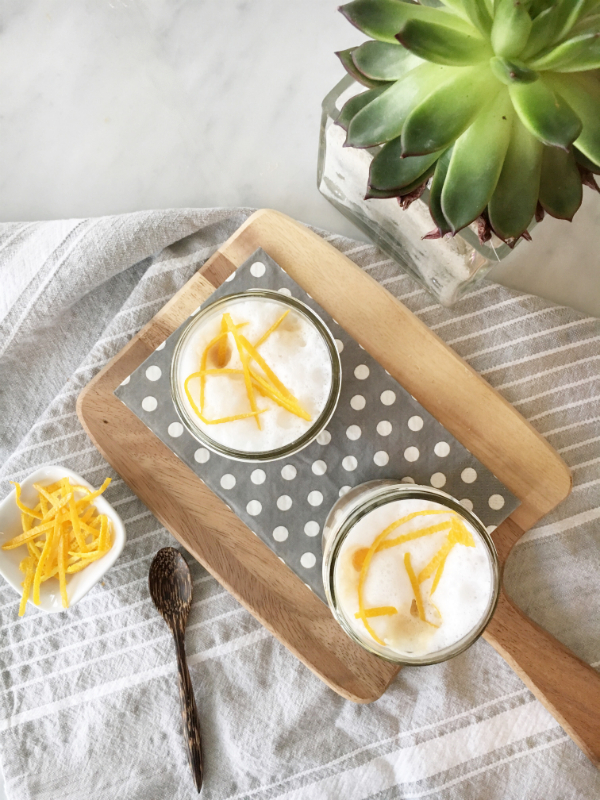 Last weekend, dance brought the girls and I down to Seattle for a quick, whirlwind 22-hour trip.  I knew there wouldn't be time to check out any local eateries…but there would be time for coffee!  With the help of Yelp, I carefully researched coffee shops….hey, Seattle is the birthplace of serious coffee!  I read a ton of positive reviews on cardamom lattes at The Seattle Grind in Lower Queen Anne…and the reviews were on point!  I knew I had to recreate this bevvie when I got home.  The key to this latte is the cardamom syrup….you can make it and store it in the fridge for up to a week.
Cardamom Syrup
Ingredients
¼ cup whole cardamom seeds
1 cup water
1 cup organic sugar
Instructions
Bring whole cardamom seeds and water to a boil in a saucepan.
Bring to a boil then reduce heat and let simmer for approximately 5 minutes.
Add sugar and stir until dissolved.
Bring to a boil again then reduce heat to medium and simmer for 3 minutes (watch that it doesn't boil over).
Strain and store in a glass container in fridge for up to one week.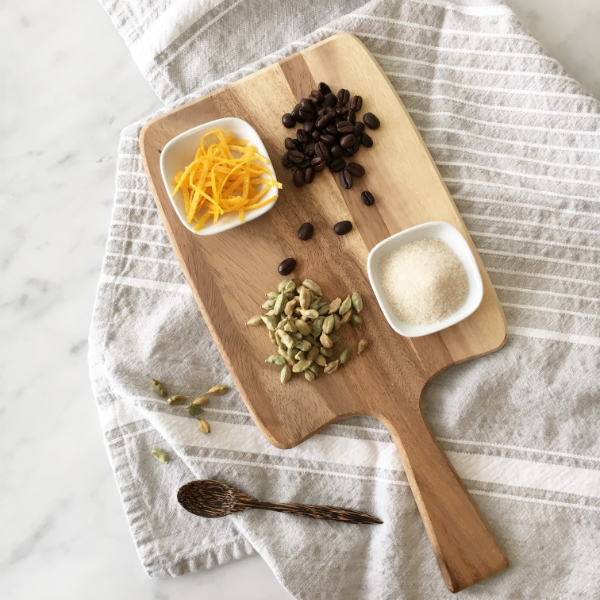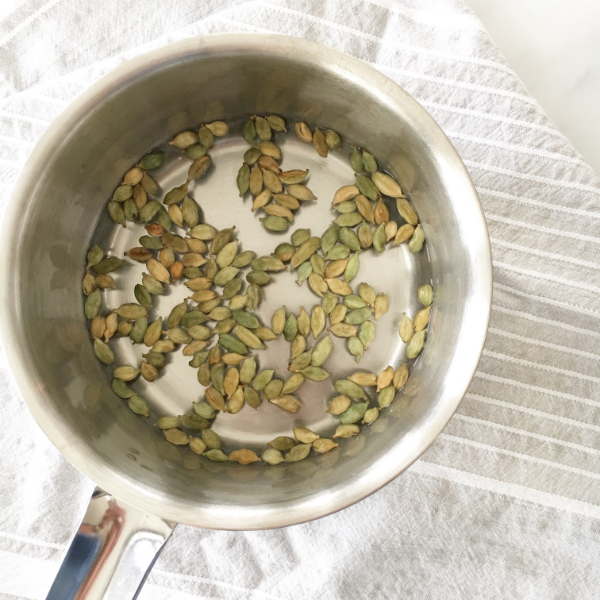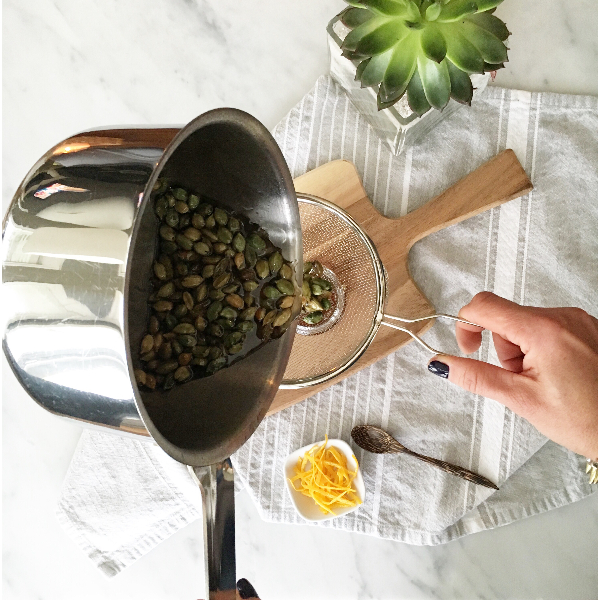 To make a latte, pour desired amount of cardamom syrup in a cup.  For an 8 ounce cup, I would use approximately 1 tablespoon, but it really depends on how sweet you like it.  Add steamed milk to the cup and top with a shot or espresso… or two for me!  You could also use steamed almond milk.  Garnish with orange zest.
This latte is a perfect warm-up for a cold, damp day…and we have a few of those on the West Coast!  It's not as spicy as a dirty chai and less floral than a lavender latte.  And the orange zest adds a nice hit of citrus.