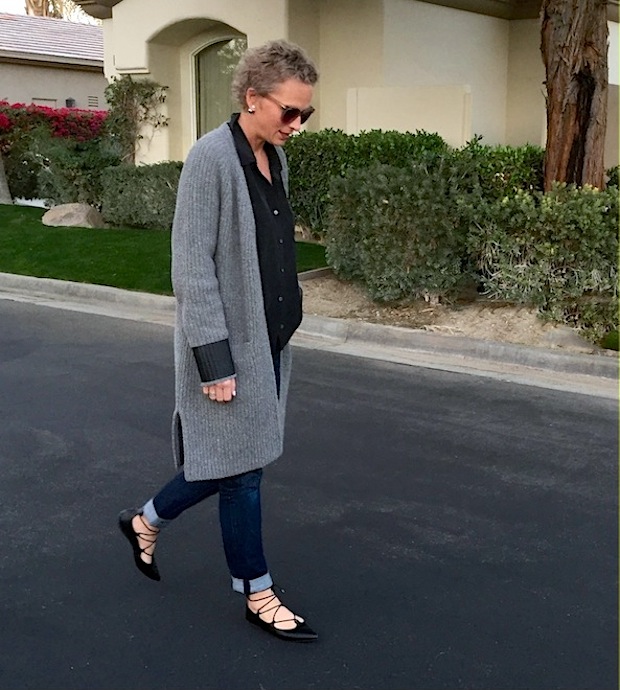 When i look at these pics, i want to be back in the desert…like right now. It may have been a bit more chilly this past Christmas than normal, but in true SPS style, we would search out a sheltered nook to park ourselves for a couple of hours every day and just feel the sun's warmth! It has been particularly grey at home as of late, and i literally find myself day dreaming of blue skies. Having been born and raised here just outside Vancouver, i should well be used to the wet. But oddly, it feels more difficult as time goes on. It's almost a physical craving for brighter days and less gloomy skies! This is reading as a complaint so i'm aware i need to check myself! More grateful, less whiny..
In the meantime, thought i'd share one of my go-to outfits. In cooler temps, i'll add one of my large blanket scarves to give an additional level of warmth. A sweater coat is a fabulous investment piece. It does indeed function as a jacket and you might find yourself grabbing it more often than not. I pair mine with everything from a silk blouse and jeans to a dress.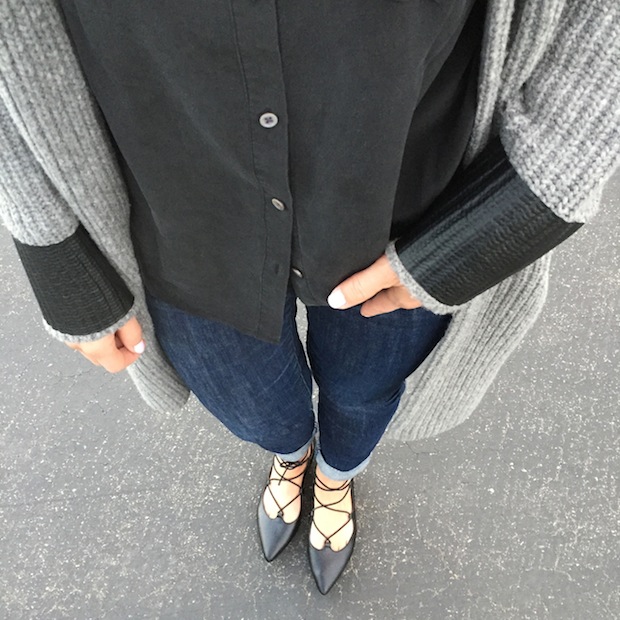 i have been admiring these iconic Aquazzura Christy lace up flats for months! Delicate yet still with some edge, i loved everything about them…except the price tag. Eeks! So i was doing some fist pumping when a fabulous Nordstrom shoe saleswoman gave me the wink and showed me these. At $88, i was almost doing cartwheels. And even more so when i tried them on and realized just how comfortable they are. Sold to the crazy haired girl with the huge grin!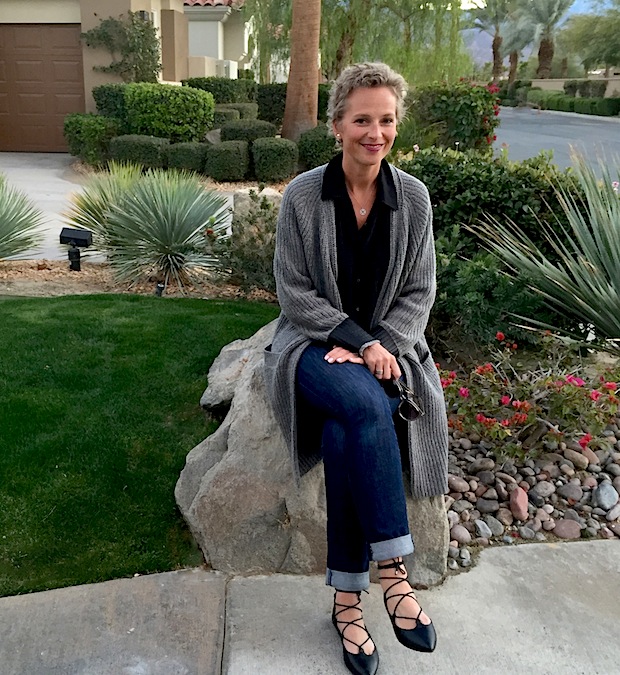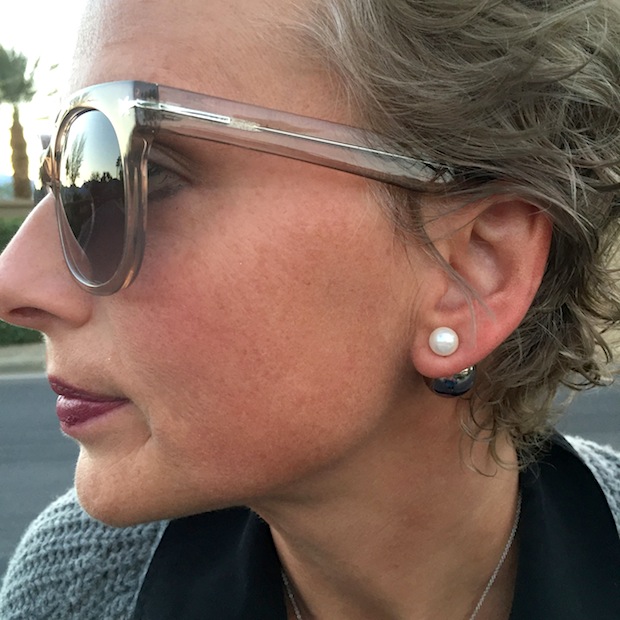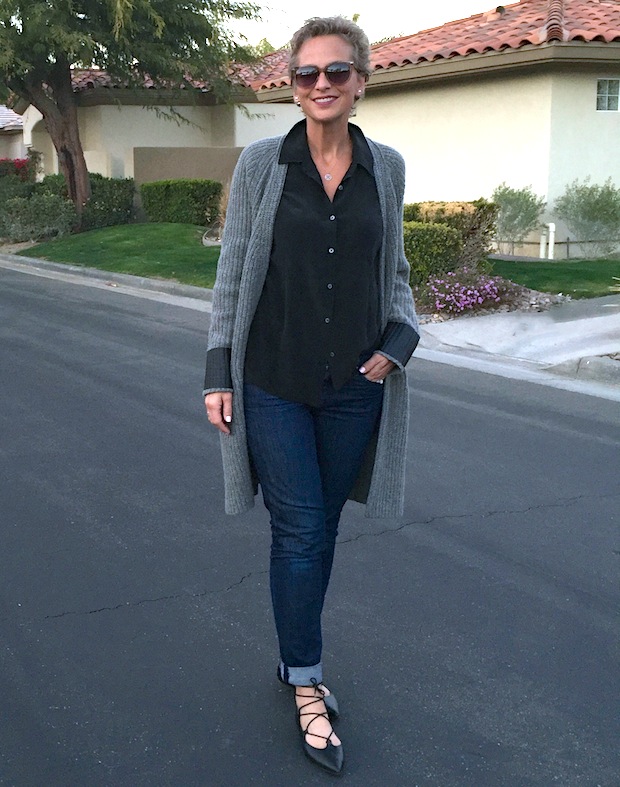 Outfit | Sweater Coat, similar here and here | Top, old, similar here | Denim | Flats | Sunnies | Earrings, similar here | Lipcolor "Liv"  |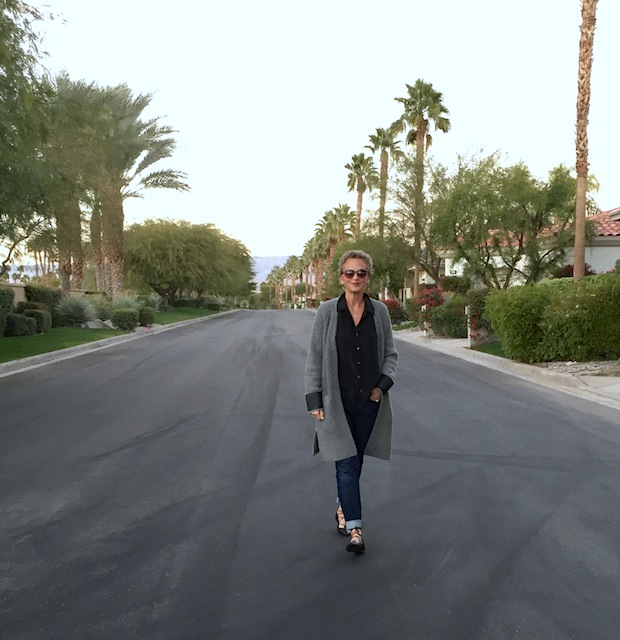 So until warmer days arrive, you'll find me keeping warm, more often than not in my cozy sweater coat xo Laurel