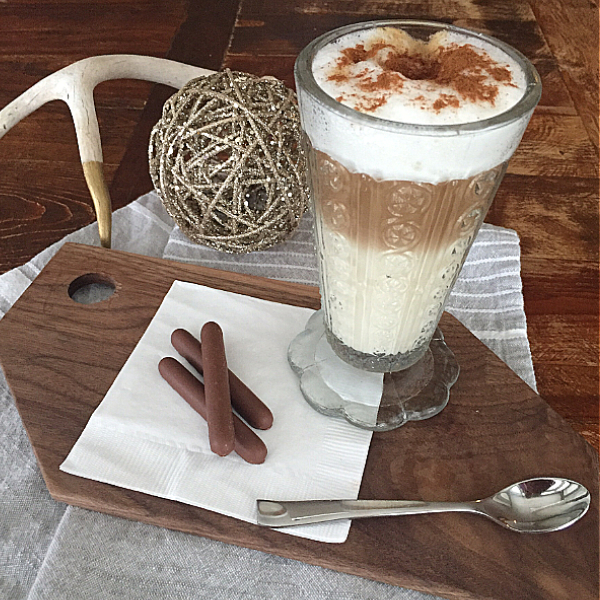 I've heard of a dirty chai latte, but never really knew what it was until I kind of made one by mistake!  The girls have been on a bit of a healthy eating kick and I have been struggling what to bring them as a snack after dance.  I know that it's good for refuel with protein and I came across Bolthouse Farm's Vanilla Chai Tea in the grocery store.  The girls love chai and Nina can't have milk and this is soy-based, so I thought I'd give it a try.  And each cup has 8 grams of protein.
By definition, a dirty chai latte is basically a chai tea latte with a shot of espresso.  The chai latte is often made with a chai concentrate and steamed milk.  If you want it less sweet, you can make it like a London Fog but steeping a chai tea bag in steamed milk and then add the espresso.
What I actually made was an iced dirty chai latte.  I used Bolthouse Farms Vanilla Chai Tea on ice and added a shot of coffee.  Cold brew would work really well here too.  And you can amp this up another level by blending the Bolthouse with ice, pour a shot of espresso over and top with whipped cream….a dirty chai affogato.
This works super well as a hot drink version, which is much more appropriate for the weather here right now!  Can you say blustery???  Did you know it can rain sideways? I digress…just steam the Vanilla Chai Tea, add a shot of espresso, sprinkle with cinnamon and you have a warm, cozy drink that's also satisfying because of the protein.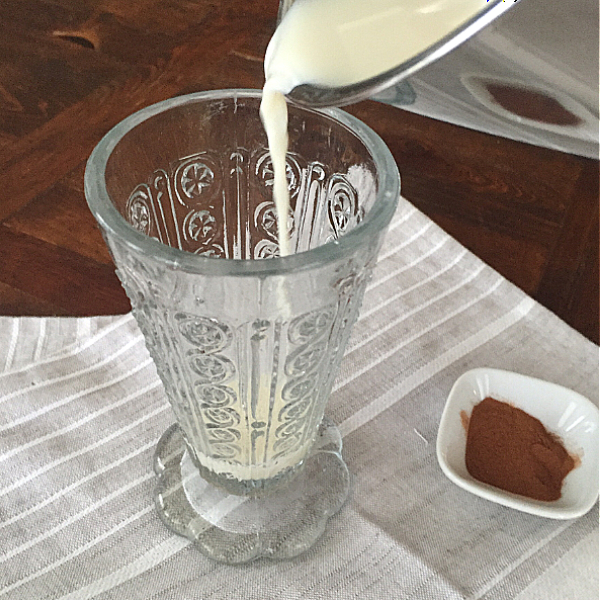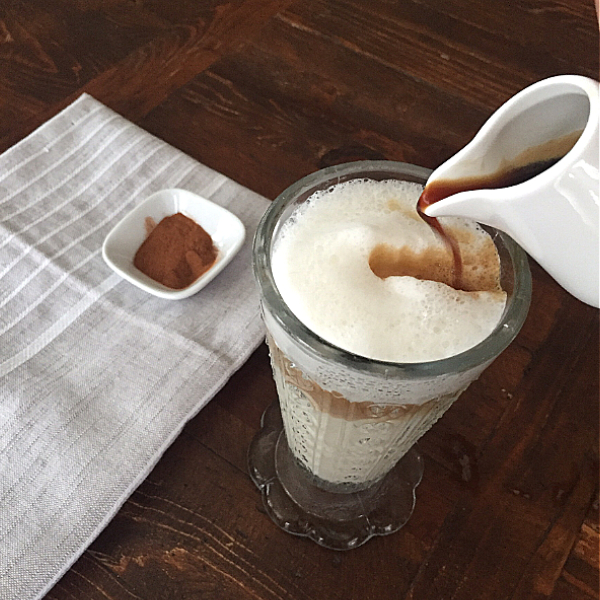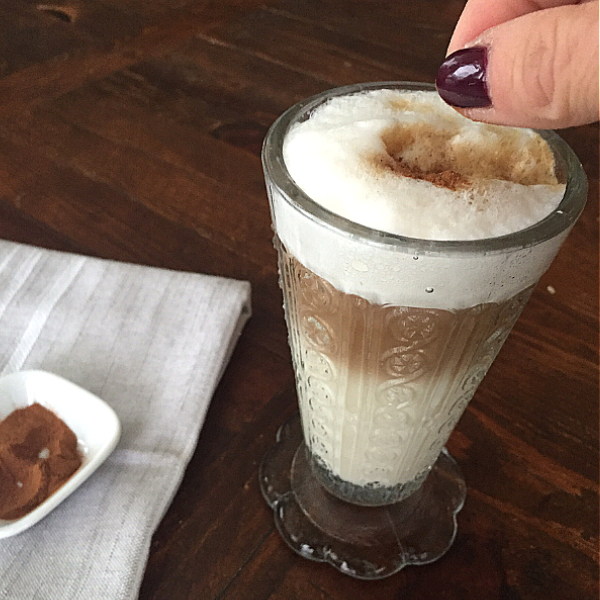 Time to batten down the hatches and sip by the fire!