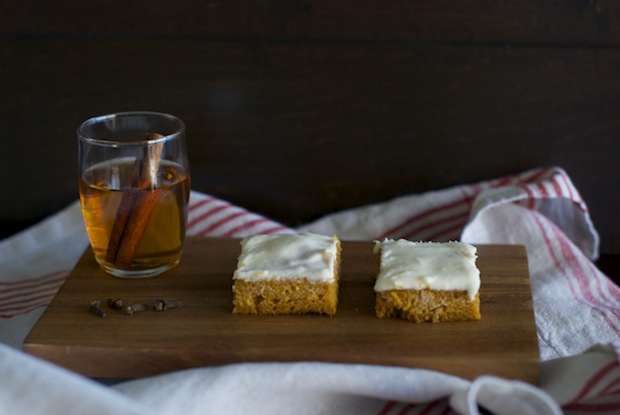 There might not be a better seasonal "couple" than fall + pumpkin. They quite simply are a match made in heaven. I may rue the ending of summer, but i can't deny the comfort of anything pumpkin. There is something about it….
Which may explain our influx of pumpkin recipes as of late. If you're missing the message, we really think you should be incorporating it into your life right now.  Pam shared some healthy options last week (here and here) and now here i am throwing it all out the door and giving you a sweet that is in it's purest, no-calorie-counting form. My family begs for this one…Scott the loudest. And he doesn't even like sweets. This pumpkin sheet cake is delicious and perfect for a crowd. I think you'll like it. The recipe comes from my mom. i'm not sure where she herself found it…but i'm sure glad she's passed it on.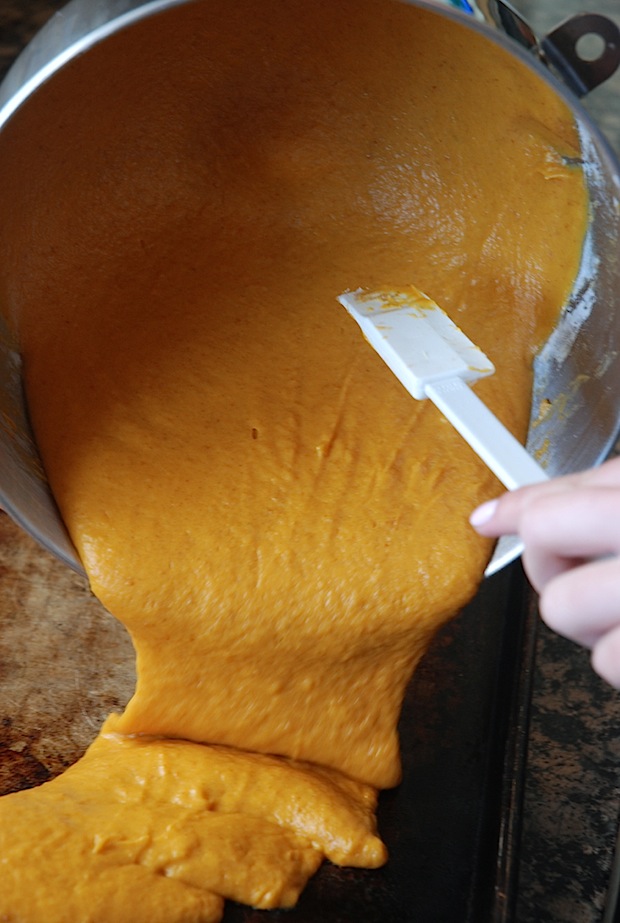 Rich hued batter gets poured into an edged cookie sheet…i told you, it feeds a crowd!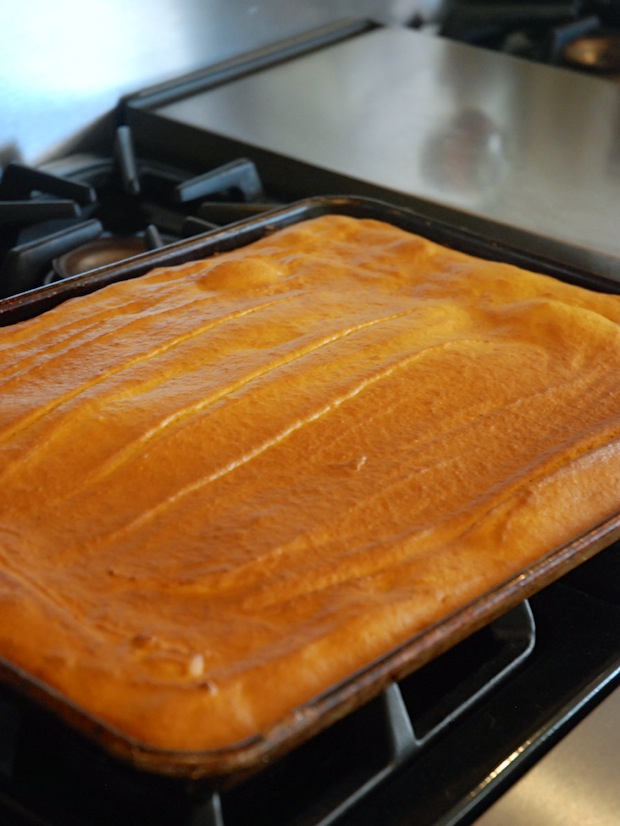 The smell is pretty mouth watering…but don't dig in until you've had a chance to top it with cream cheese frosting. Then those flavours will do a little dance together!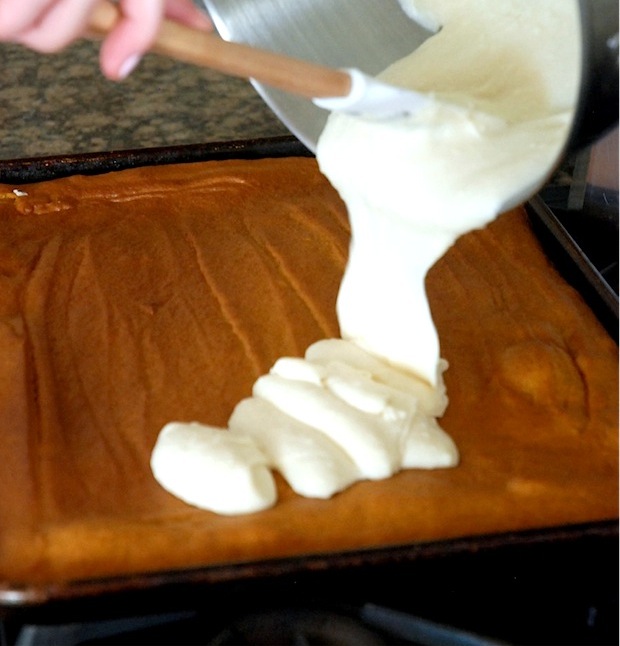 Serve with your favourite warm drink and it's a little escape from the day!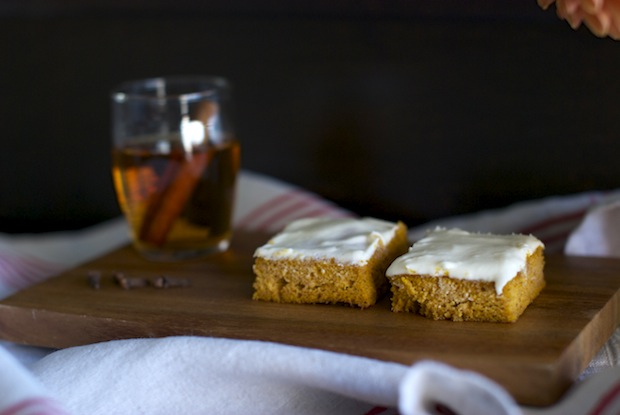 Pumpkin Sheet Cake
Ingredients
1- 16 ounce can pumpkin (not pumpkin filling)
2 cups sugar
1 cup vegetable oil
4 eggs, lightly beaten
2 cups flour
2 tsp baking soda
1 tsp cinnamon
½ tsp salt
Frosting
4 ounces cream cheese, softened
5 tbsp butter, softened
1 tsp vanilla
1¾ cup icing sugar
3-4 tsp milk
chopped nuts, optional
Instructions
In a large bowl, beat pumpkin, sugar and oil. Add eggs and mix well. Add dry ingredients and mix until well blended. Pour onto greased 10x15 inch cookie sheet. Bake at 350 degrees for 25-30 minutes or until toothpick comes out clean. Cool. Mix frosting to desired consistency. Frost cake and spread with nuts, if you choose.