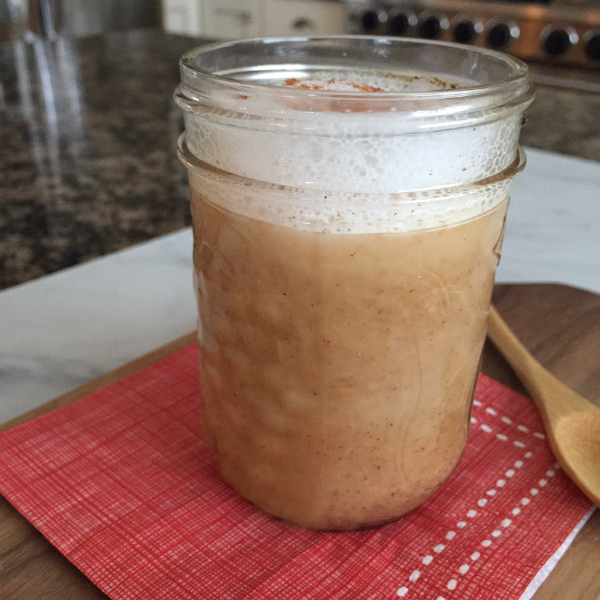 It's fall and that means it's Pumpkin Spice Latte time!  I used to count down the days until PSL's were back…even if it meant drinking a hot bevvie on a warm September day.  There's just something sooo cozy about that drink!  I have noticed that they are even available at McD's now.  It really is a fall thing…but the reality is that it's pretty much dessert in a cup.
I've talked about trying to chose healthier options this fall….but I don't want to totally sacrifice taste.  So, I've been looking for healthier options of some of my fall faves, so I don't feel like I'm totally missing out.
I found this recipe for a Healthy Pumpkin Spice Latte and that was my jumping off point!
First you will need to make your pumpkin spice mix….make a bunch and store it in a sealed jar!  I will be posting another recipe at the end of the week that you will need it for.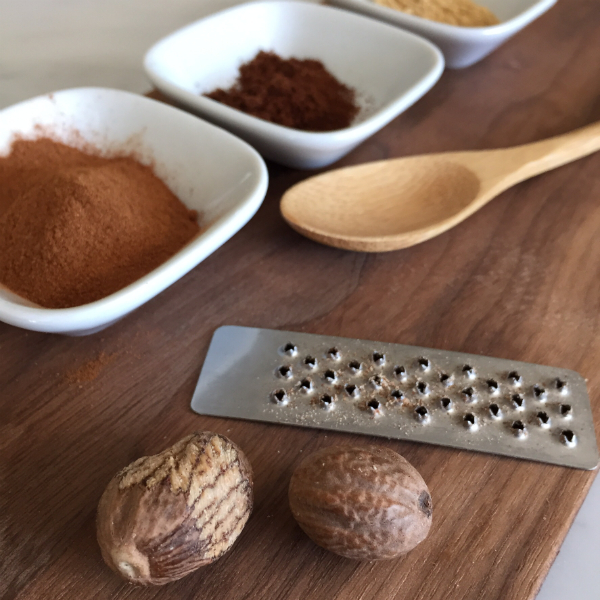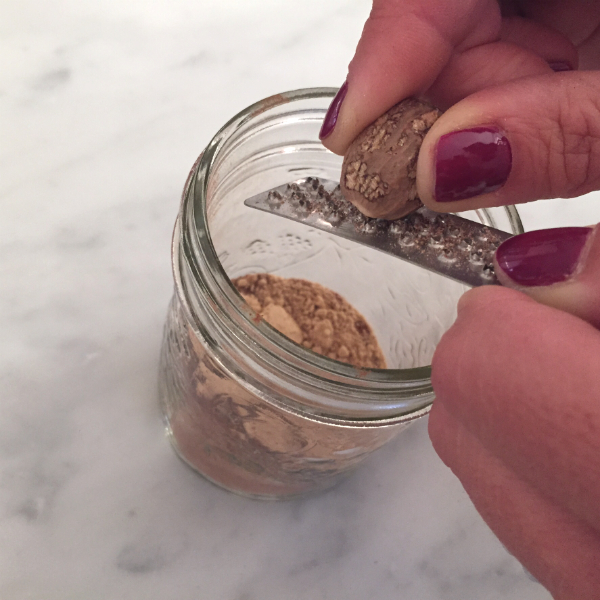 Combine 4 teaspoons ground cinnamon, 2 teaspoons ground ginger, 1 teaspoon ground cloves and 1/2 teaspoon freshly grated nutmeg.  That's it!  Just a note…not all spices are created equal.  Cinnamon is said to have a lot of health benefits and Ceylon cinnamon is considered the best.  Also, you can use pre-ground nutmeg, but the flavor of freshly ground nutmeg is superior.

Healthy Pumpkin Spice Latte
Author:
Adapted from Get Healthy U
Ingredients
½ cup pure canned pumpkin
5 teaspoons pumpkin spice mix
⅔ cup agave or maple syrup
2 teaspoons pure vanilla extract
espresso or very strong coffee
almond, cashew or coconut milk (unsweetened)
Instructions
Heat pure pumpkin in a small saucepan over medium-low heat,
Add in pumpkin spice mix, agave or maple syrup and vanilla extract. Stir together and heat through.
This pumpkin mixture makes enough for several lattes. Store it in the fridge for up to a few days.
To make a latte, spoon about 1 teaspoon (per one cup of heated milk that you will be adding) of the pumpkin mixture into a coffee cup.
Pour hot espresso or coffee over and mix with a spoon.
Top with steamed or heated milk of your choice.
Skip the whip and enjoy!
You can make this pumpkin spice latte even healthier but using organic canned pumpkin.  Make sure you aren't using pumpkin pie filling….that is full of sugar!  We are using pure pumpkin here.  You can make your own puree, but for me, that's a bit too much work.  Store the rest of the puree in a sealed container in the fridge….again for that recipe I'm going to share on Friday.
After spooning some pumpkin mixture into each cup, add espresso and stir well.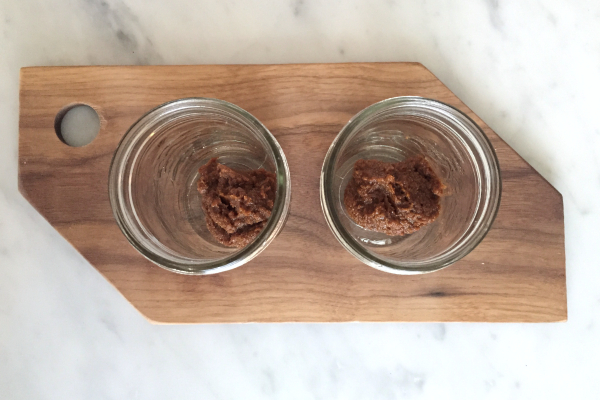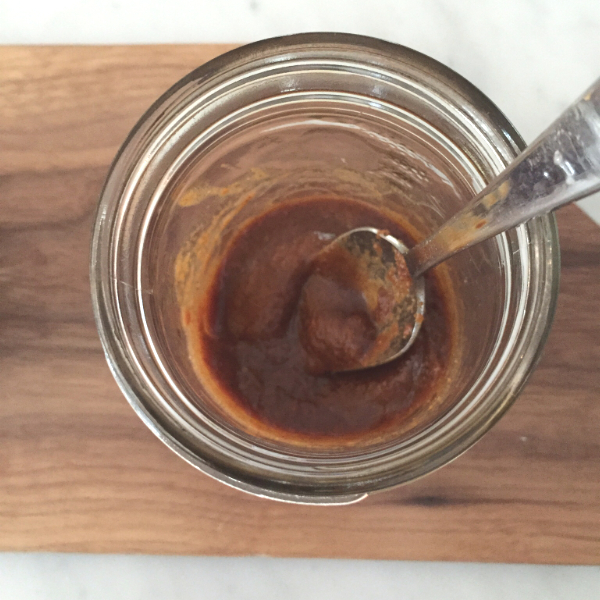 Remember too when steaming almond milk, you can burn it.  Don't heat it up past 160 degrees.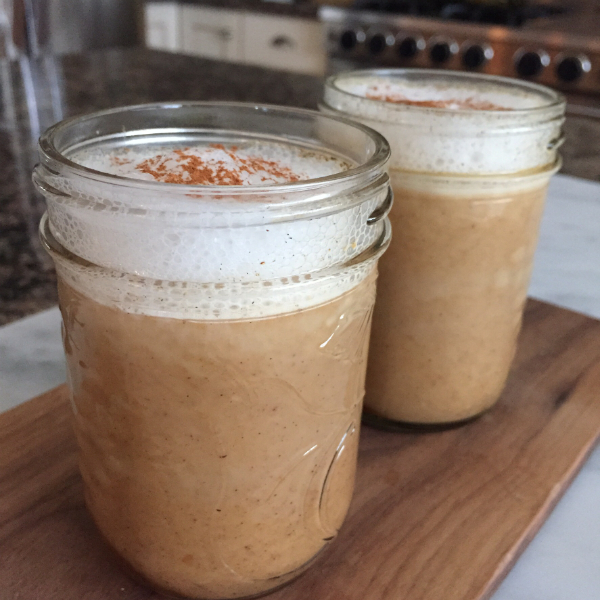 Yes, there is agave or maple syrup in this….they are still sweeteners.  So this PSL is still a treat…but it's a healthier option with only approx 1/3 of the calories of the original.  And it will still give you that warm and cozy feeling without the guilt!