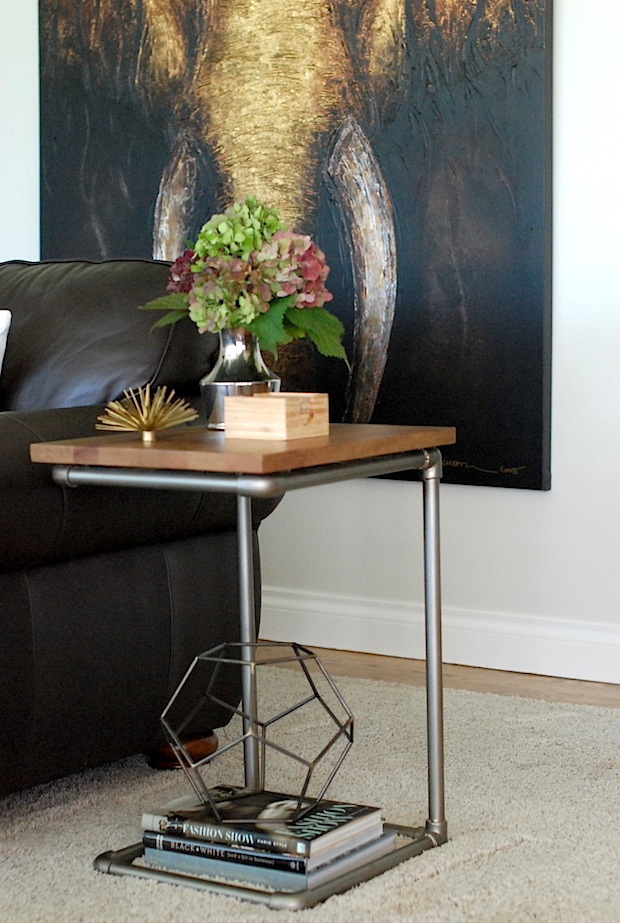 i've got house issues lately. We have lived in our home for 13 years and i feel like everytime i turn around there is one more chip, dent or worse, things are broken altogether. A quick reach into a cupboard and the hinge breaks. My kitchen granite is sporting a handful of chips (what's the deal with that? Isn't granite indestructible?) The kitchen chairs have made indelible marks on the hardwood from moving in and out from the table. I'm not trying to come across as ungrateful. indeed, we are blessed to live in a home where we have space and many provisions. The wear is just a fact and i'm trying to figure out how to tackle it.
The practical thing to do is fix these items, one by one. This is where the issues set in. When i look around, many of my house's finishes no longer reflect my aesthetic or our families needs. 13 years ago, i thought i chose colors and styles that would be "timeless".  Not. This falls in the same category as the bridesmaid dresses i chose when we got married…classic forever..ummm…pffft! So do i fix these flaws or do i begin the domino effect of changing things to my preferences as they break down? The latter would mean there would be a several years long mashup of old and new, traditional and modern. Insert monkey face emoji with hand over its eyes right here!
At the same time, this place brings me a huge amount of emotions to the surface. It is truly a home…these 4 walls are sentimental. It is where our children have grown up… actually where Scott and i have grown up in a lot of ways too! Maybe that's the struggle. We "live" in our house. The carpet gets laid on, the dog has slowly become more of a fixture inside (i'm so soft!), my kitchen is a workhorse unto itself, nothing is "do not touch". Which, in turn, is maybe why things are starting to look a bit on the worn side.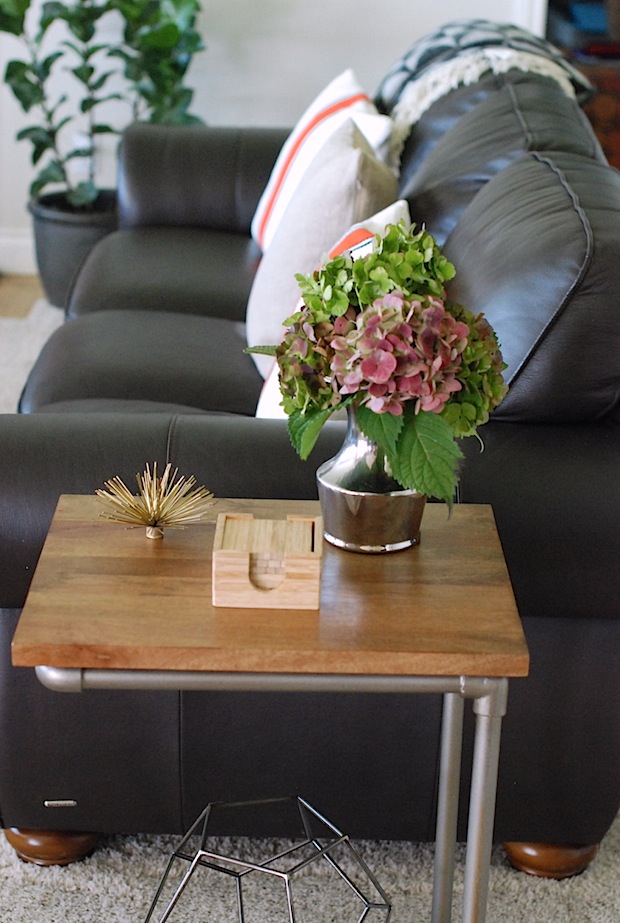 What do you feel makes a house a real home? I think that the little things add character and meaning… the elephant painting in the top photo was rolled into a tube and carried back with us from Thailand. The addition of "live" greenery/florals also add a level of warmth. I'm a bit obsessed with my new houseplant in the photo above…in the background…meet Fiona, the ficus, aka the fiddle leaf fig. She's a temperamental one, but i'm determined that she will stay with us for a long while. She also acts as a bit of bridge for my transitioning aesthetic.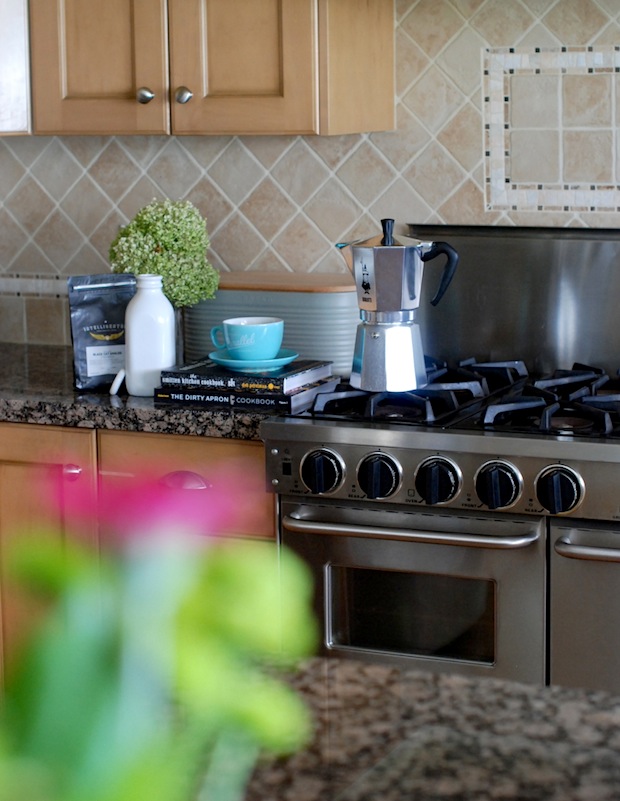 While i question my choices of granite and cabinets of years ago, i love that we use every square inch of our kitchen. in many ways, if i could update the finishes, i might not change the layout all that much. We have done our fair share of entertaining in here and that is one thing that has not changed over the years: our desire to cook and share with family and friends. It's also a place for me to do some experimenting, such as my quest for a great cup of coffee. This is ongoing…trying new beans, new perking methods. My coffee haven is here…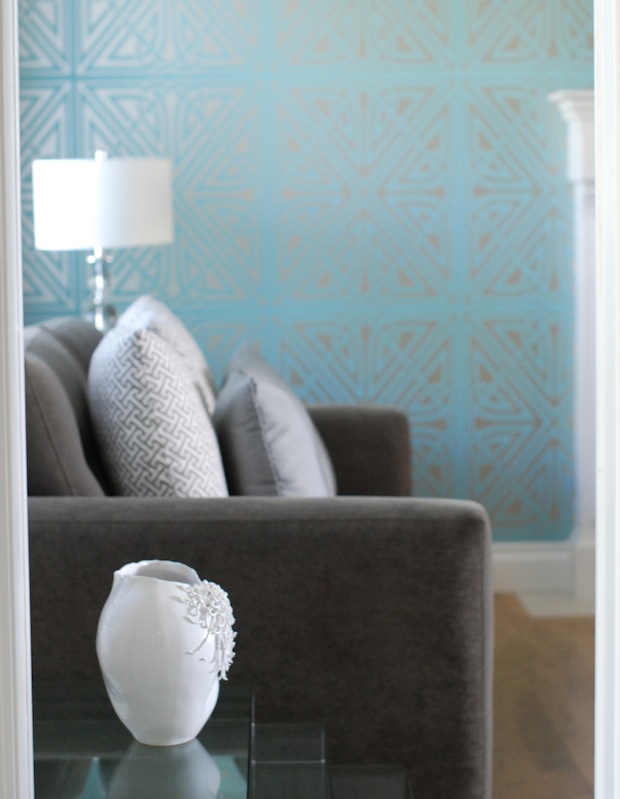 Wall coverings are another way to personalize. Scott did some head shaking when i told him we were changing things up with tiffany blue and metallic silver wallpaper. He got used to it. Well, either that or he's not too concerned as the living room isn't a room he frequents too often!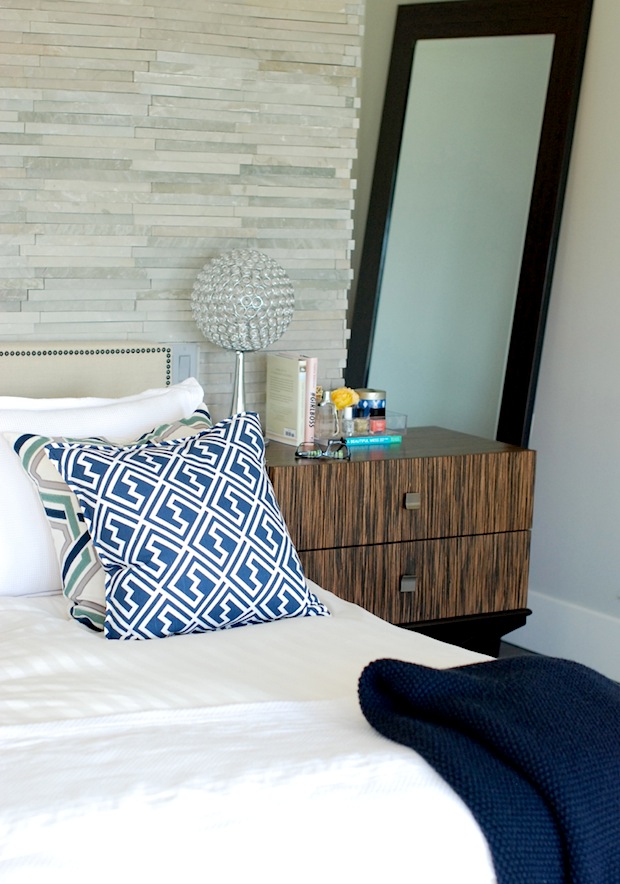 Lastly, my bedroom is a haven. I have kept it simple with some pretties beside my bed…. i will admit that it's not totally finished, decor wise. This room was an add on about 4 years ago and i still have nail hole phobias that i haven't overcome. FOHO: fear of HOLES?? Nonetheless, there are a couple of pieces that make this room special to me. Cozy pillows and throws invite me to have a quick nap or settle in with a home decor mag. White bedding keeps the room bright and crisp..a must for me and my love of light. This room feels comfortable and safe, which is what is most important, in my humble opinion.
What are the things that make your house truly a home? Are there certain things that go with you from house to house? And i would love to get your feedback on how you tackle a transition in your style. Start from scratch? Or take baby steps? What do you do to bridge two differing styles?? Help!