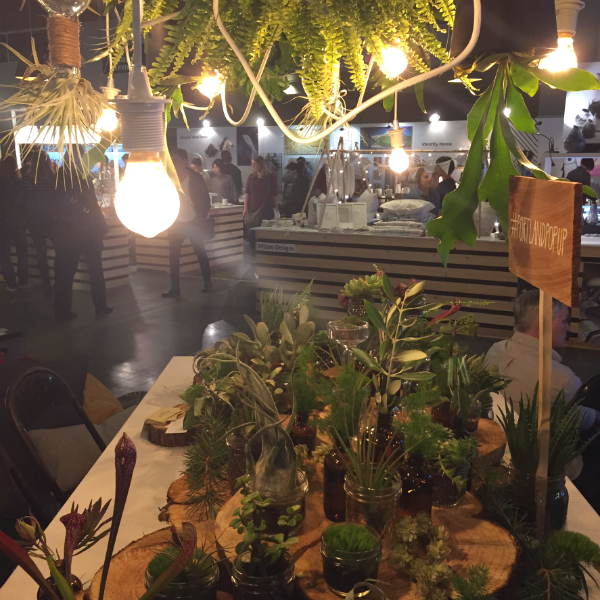 This past weekend, Laurel and I attended the Social Sessions sponsored by Poppy Talk.  It was a social media conference that was part of the IDS West Interior Design Show.  We visited the design show after the conference and here are a few highlights of fall home trends that saw…
WHITE + GOLD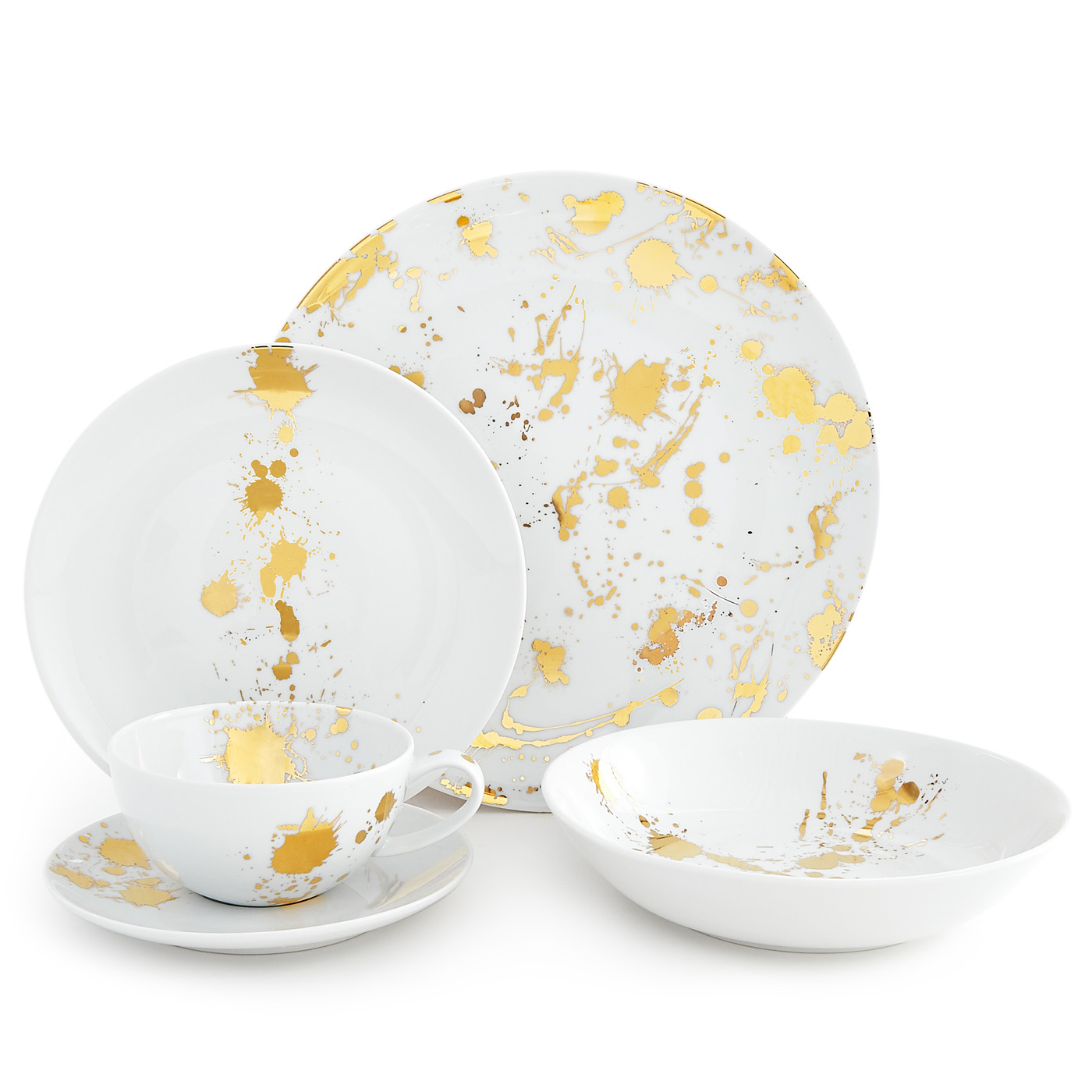 Hello!  You have me at white and gold!  I love Jonathan Adler's take on this with the 1948* Dinner Set.  He spoke at the show and my favorite quote of his was when asked about being proud of all the designs he's created over the years, he answered…"Dudes…there have been a lot of clunkers!"  Hey, nothing risked nothing gained, right?!  I so appreciated his honesty!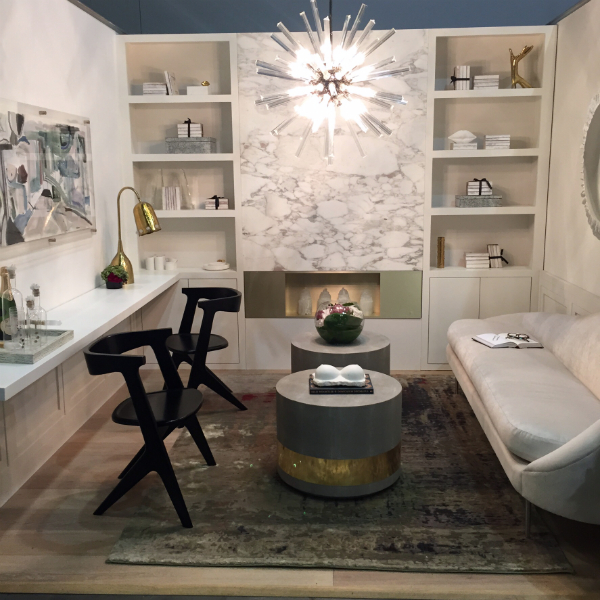 White and gold rooms are huge this fall.  I love the clean and glamorous aesthetic of this home office by Gillian Segal Design, furnished by Peridot.
RETRO APPLIANCES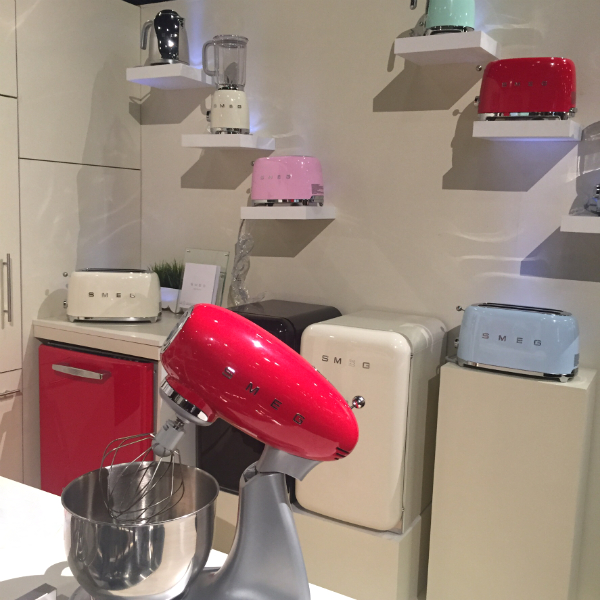 Appliances can become focal design features in a kitchen instead of eye sores.  I've always loved SMEG fridges, and now I'm obsessing over their retro-style 4-slice toaster.  Our toaster gets used several times a day in our house and ends up staying on the counter…I wouldn't mind so much if I had one of these beauties.  This will definitely be on my Christmas list…hint, hint!
ORGANIC ELEMENTS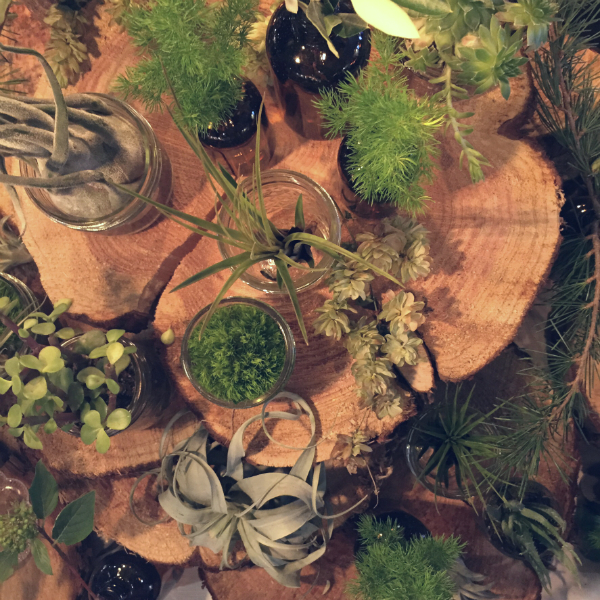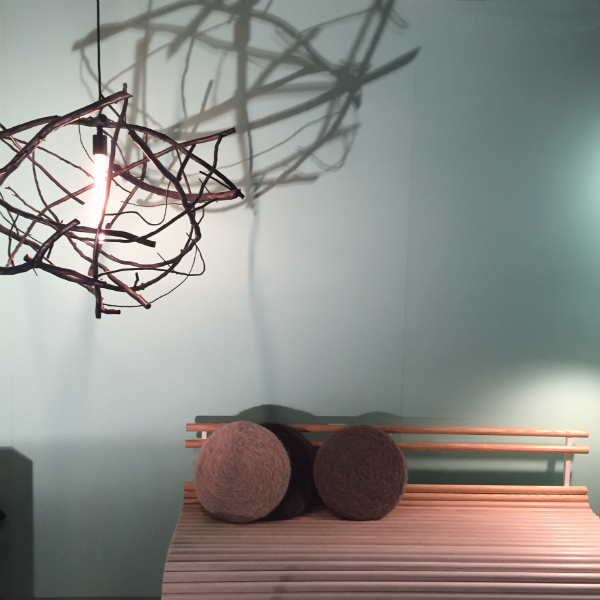 Bringing, natural, organic elements into your home continues to be a trend this fall.  We saw a lot of planted succulents in both modern and rustic containers, as well as tablescapes with bottles and jars filled with branches, saplings and air plants set on top of wood discs with bark.  Chairs, benches and coffee tables in wood bring a warm feel into a room as well.
VINTAGE INSPIRATION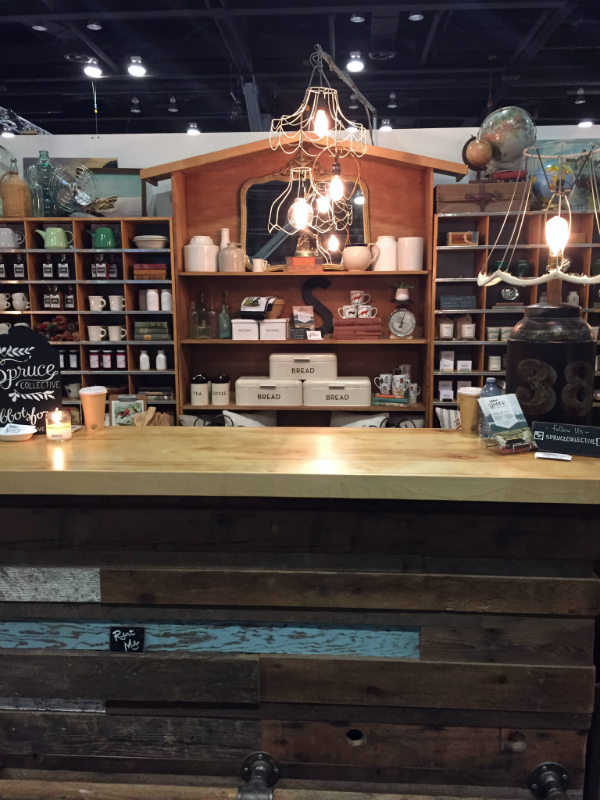 We were thrilled to see familiar faces at the Spruce Collective booth.  These ladies outdid themselves creating an amazing mini scale version of their store in Abbotsford.  They did us valley peeps proud big time!  And if you live in the Fraser Valley and haven't checked out their store yet…you need to!  They have a wide selection of vintage inspired kitchen, home decor, clothing and paper goods.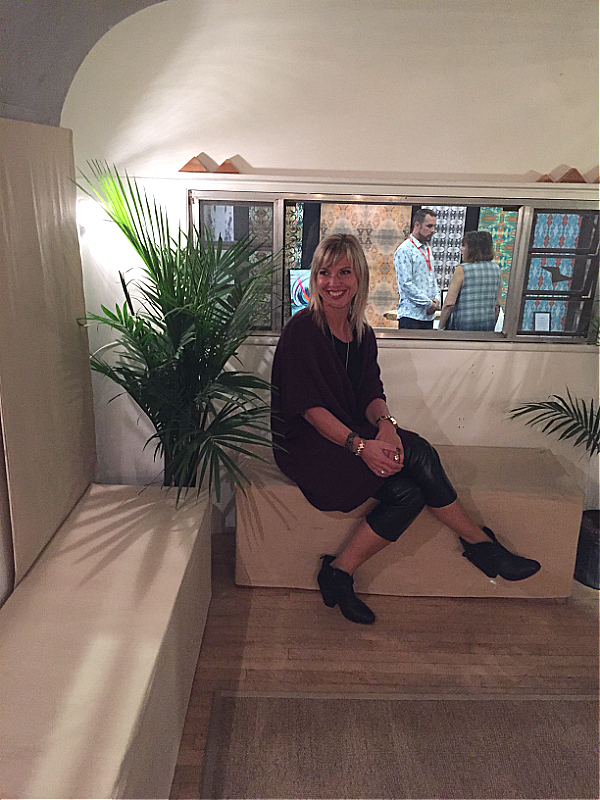 And speaking of vintage, I couldn't resist making myself at home in this refurbished trailer!  I've dreamed of restoring an RV, yes I even have a Pinterest board….Jason would like the dream to fizzle out…maybe cause he's worried it will become his project.  But for a few moments I could pretend…and I think it looks pretty good on me.  Come on Jason…think about it!  Or I may just have to be satisfied renting this beaut for a pop-up party sometime soon!