This milkshake is yummy. Really yummy. And perfect for St Patrick's Day. While i love me a good Shamrock Shake, here's a departure from mint and a more authentic Irish take for a festive St Paddy's treat.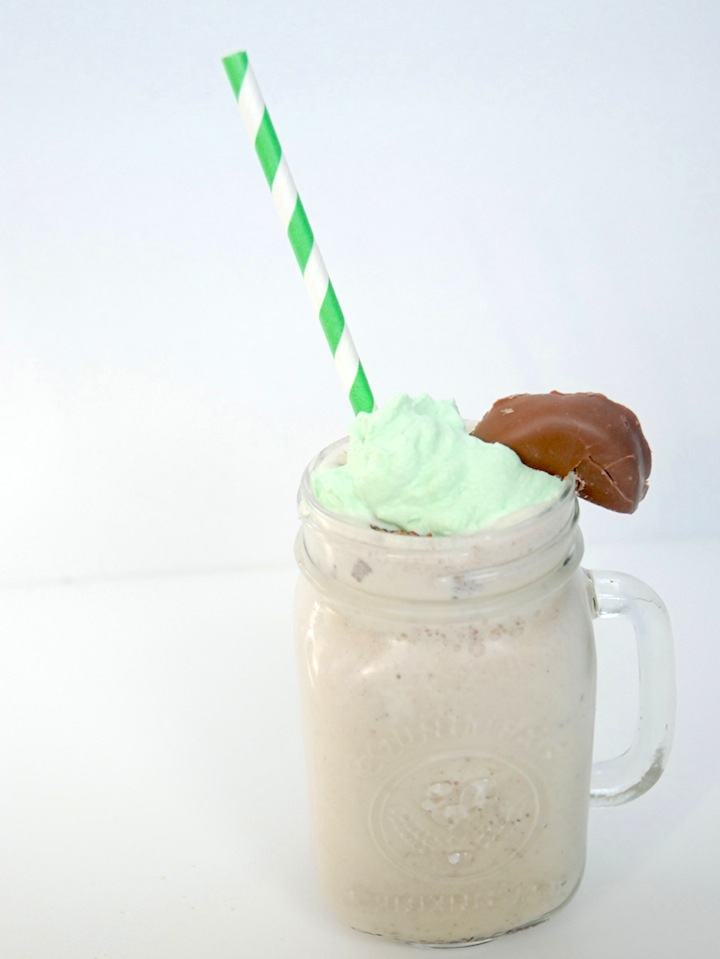 The key ingredient we're talking about are the Blarney Stones. Let me break it down for you: Demerara Caramel Pecan Clusters with Belgian Chocolate…think Turtles kicked waaaay up. Seriously pots of gold status.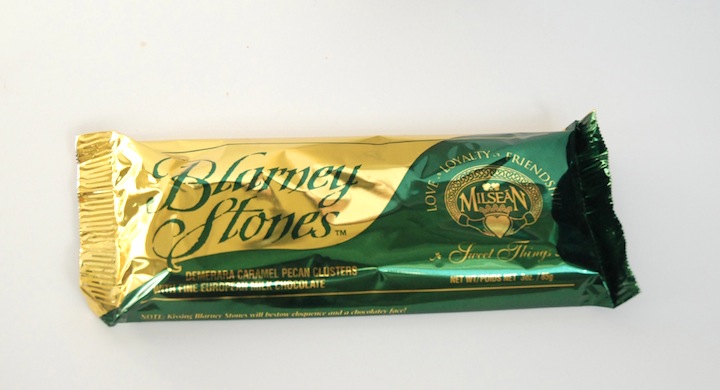 For you local sisters, tell me you've visited the Milsean Shoppe! If not, it's must! Famous first for their Demerara Butter Crunch (all the way to the White House, i might add!), Milsean's other chocolate confections are so crazy good.  Want to see territorial? Try even lifting the package up in front of Scott…ouch!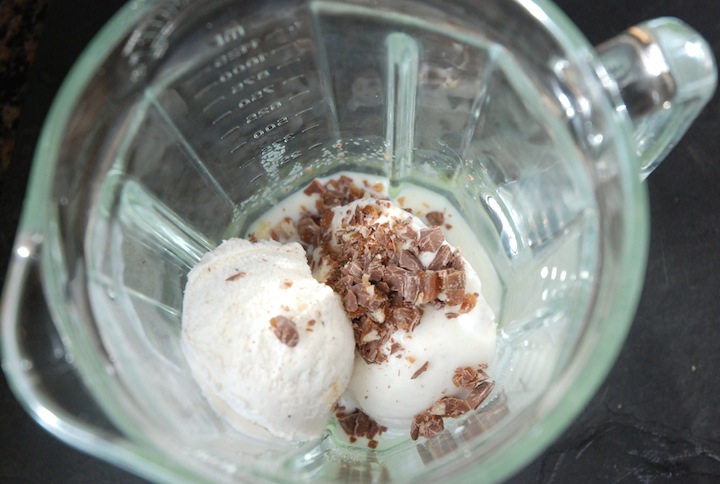 Combine vanilla ice cream, vanilla, milk, sugar and chopped up Blarney Stones.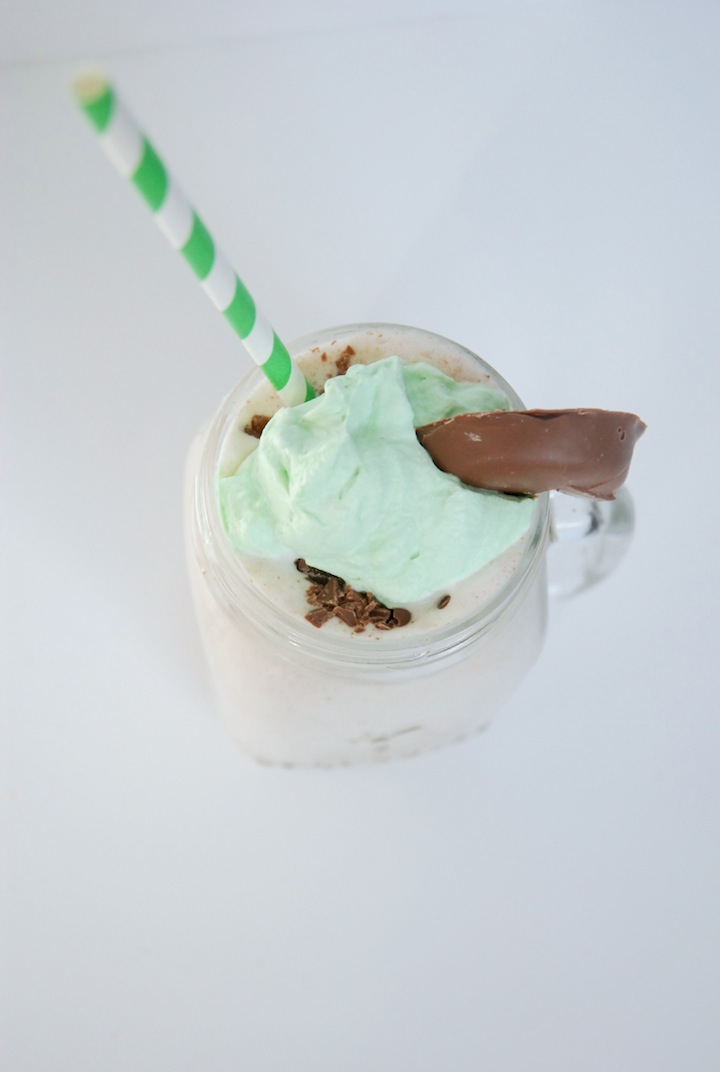 Top with additional chopped Blarney Stones, whipped cream (if you must have green, here's your chance!) and a halved stone. I'd like to actually call this a Blarney Stone Avalanche. That is, because it tastes so close to some other "snow storm" type drinks if you catch my drift. But lets keep that on the DQ..errr..the DL…Blarney Stone Avalanche it is.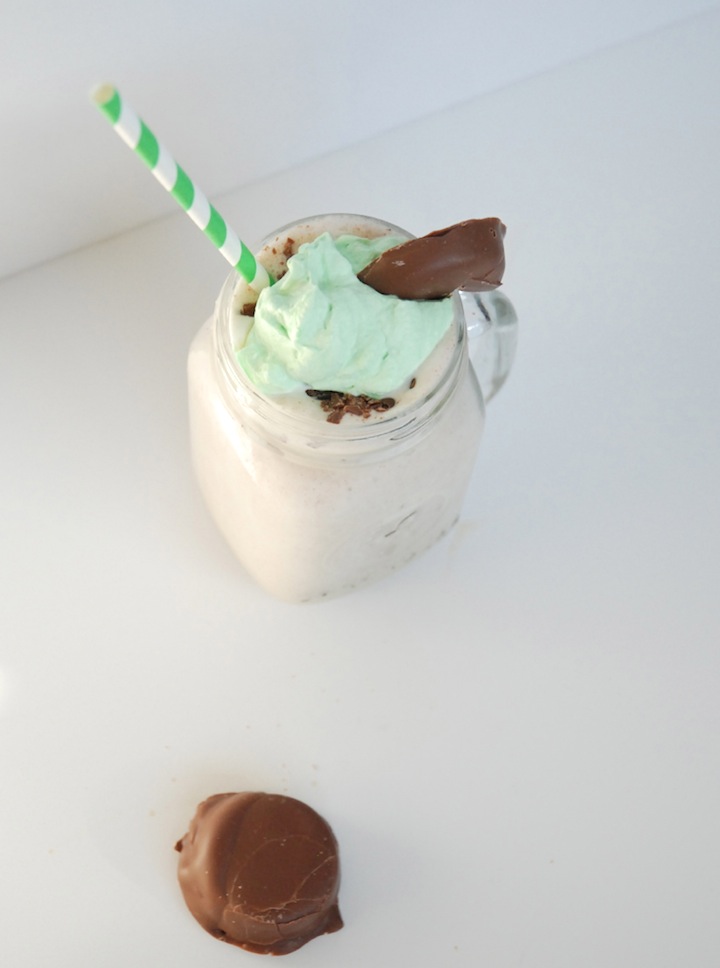 St Patrick's Blarney Stone Avalanche
Ingredients
4 cups of vanilla ice cream
1½ cup milk
1 tsp vanilla
2 tbsp sugar
3 Blarney Stones (or 4-5 turtles) chopped finely.
Instructions
Combine all ingredients in a blender or milkshake maker and blend until smooth. Add more milk if you prefer it less thick.
Top with finely chopped Blarney Stones and freshly whipped cream.
Located in an old firehall in Aldergrove, BC,  Milsean is an old world shoppe that is brimming with Irish sweets and confections. Don't fret if you don't live close by, visit their shop online and prepare to indulge!!