Last Tuesday, Laurel and I and our Sugar Plum Sisters from other misters, Andrea and Denise, took Vikram from Vij's cooking class at Lepp Farm Market.  We had been on a wait list for over a year and we were super stoked for the class! Vikram educated us on Indian spices and then demonstrated the dishes and we got to "test" them out!!  We started off tasting an appie of lamb kebobs and then we tasted the prawns in coconut masala.  The next dish is a Vij family favorite…chicken curry served with basmati rice.  You can read a great story about this recipe here.   And then the lamb stew with fenugreek cream curry and naan…ok…the naan was killer!!!  Our palates were rounded out with rice pudding with a slight citrus twist, cardamom, almonds and silver leaf.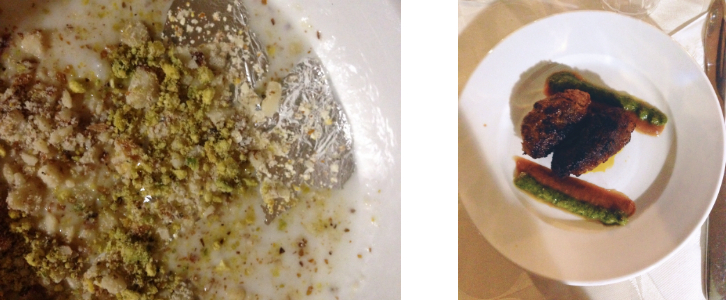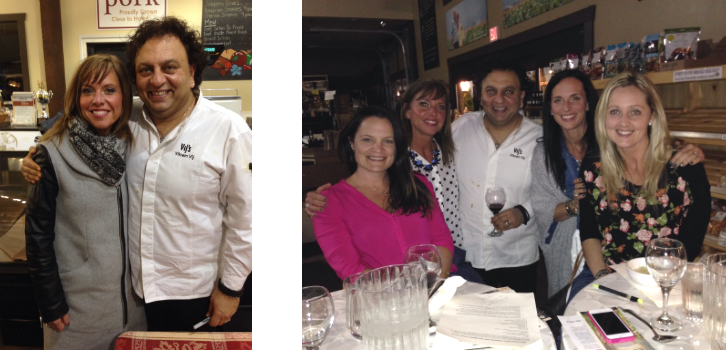 Not only was the food ah-mazing, but Vikram's stories were entertaining and inspiring!  His passion for food and life is infectious!  My favorite quote from him that night was …"What you're tasting is who I am on a plate".  Wow!!!  He puts love and attention into each of his dishes and it reflects him.  What a way to cook!  He said that you can never please everyone so cook how you like to eat.  Instead of stressing over exact measurements and following recipes to a "T", put in it what you love and it might be different every time…that's ok!!!  Honestly, we were stressing over his precise spice mix for his masala.  How much ginger? nutmeg? cayenne?  Really it's a bit of this and a bit a that…and then a bit more of this!
I love Vikram's food philosophy…."What you're tasting is who I am on a plate".  How freeing!!  Experiment, try different spices and flavors, add your own twist to a recipe…your food should reflect you!