Can't believe it's taken me this long to write this post…has it already been 6 months? This past September, I crashed the party and joined my mom in law and sister in law on a trip to Italy. It was an incredible two weeks, starting in Venice and ending in Rome.  I love Italy. The food, the history, the culture. Italians seem to have figured out the art of living a life that is less frenetic and chaotic and it's just so attractive!
Scott and I brought our kids to Italy in the summer of 2016 and they fell in love with it too!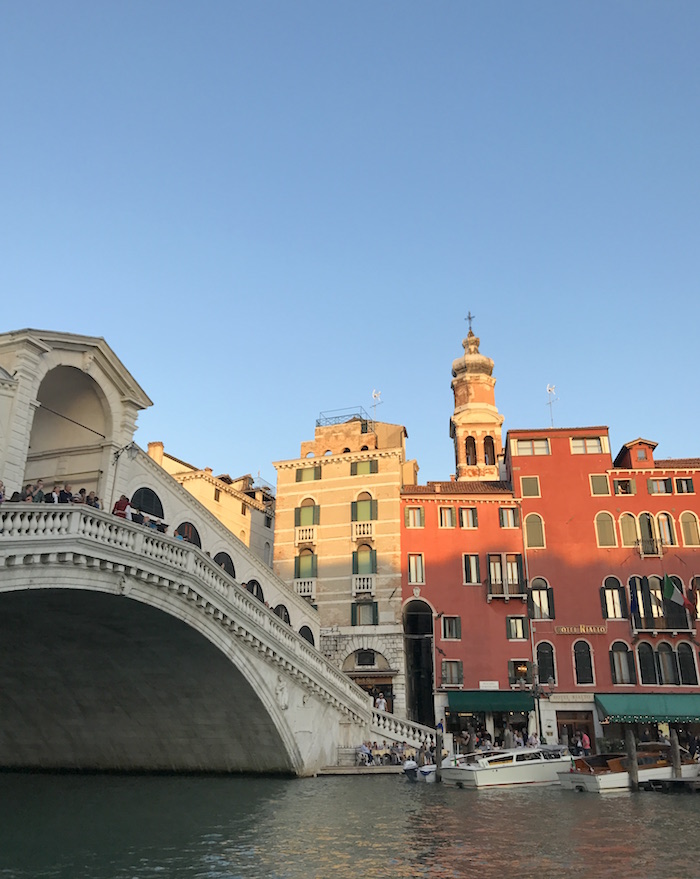 Wander /
Piazza San Marco (St. Mark's Square) is a must see. The pure scale of the square and the opulent Byzantine architecture are a testament to why this is the heartbeat of Venice. Yes, it's busy, but the energy is amazing here. We found a place to grab breakfast, soaking it all in both people and pigeon watching.
Hands down the highlight of our quick visit to Venice was ferrying over to the little island of Burano. A one and a half hour ferry ride there was a welcome break for our feet and a gave a great perspective of seeing Venice from the water. Burano is known for its colourful houses as well as the are of lace making. It was so worth it, and I really recommend working this into your itinerary…you will not be disappointed. Quite possibly the most charming village yet.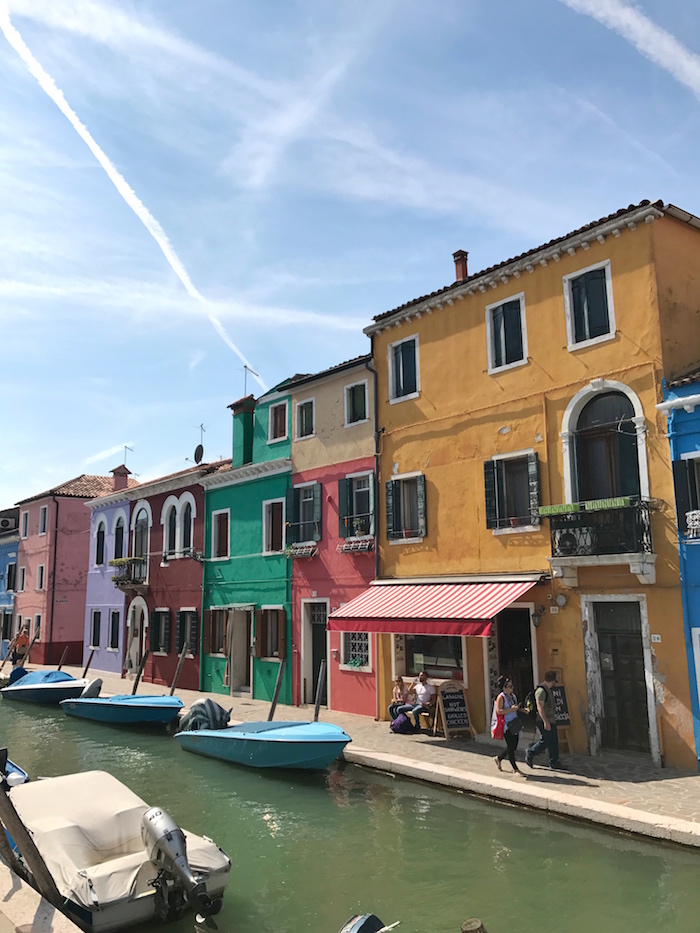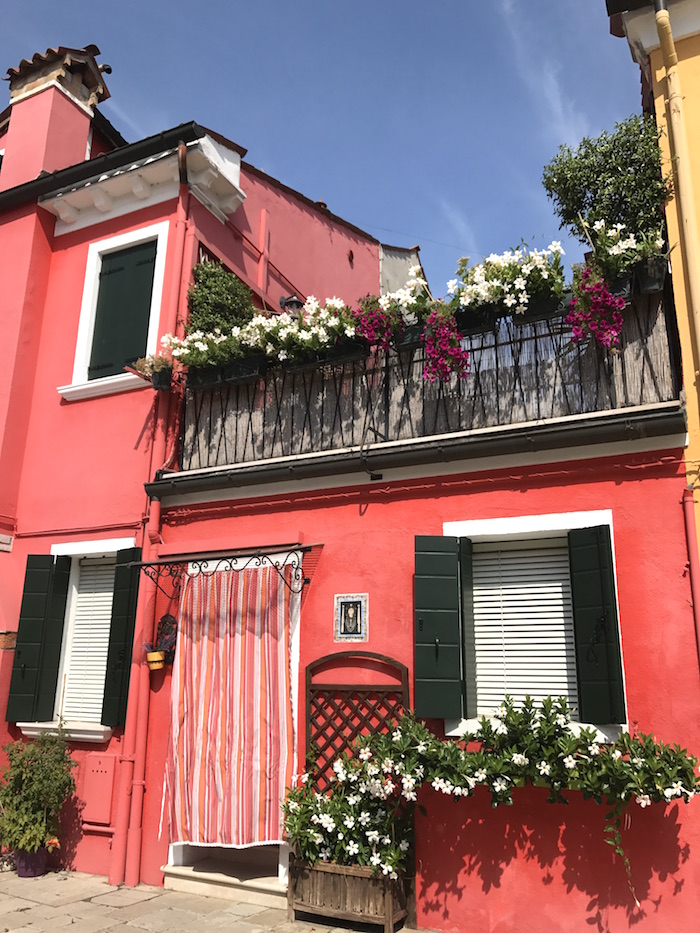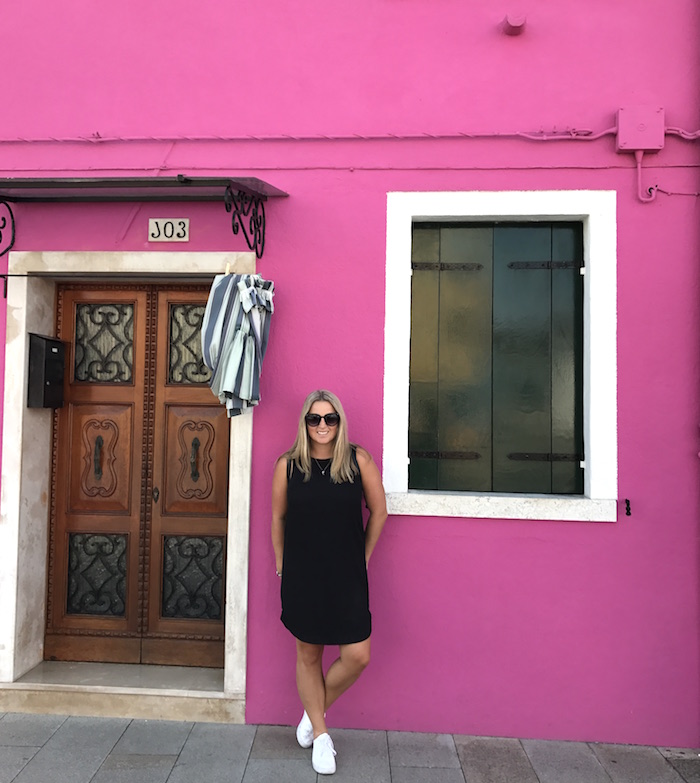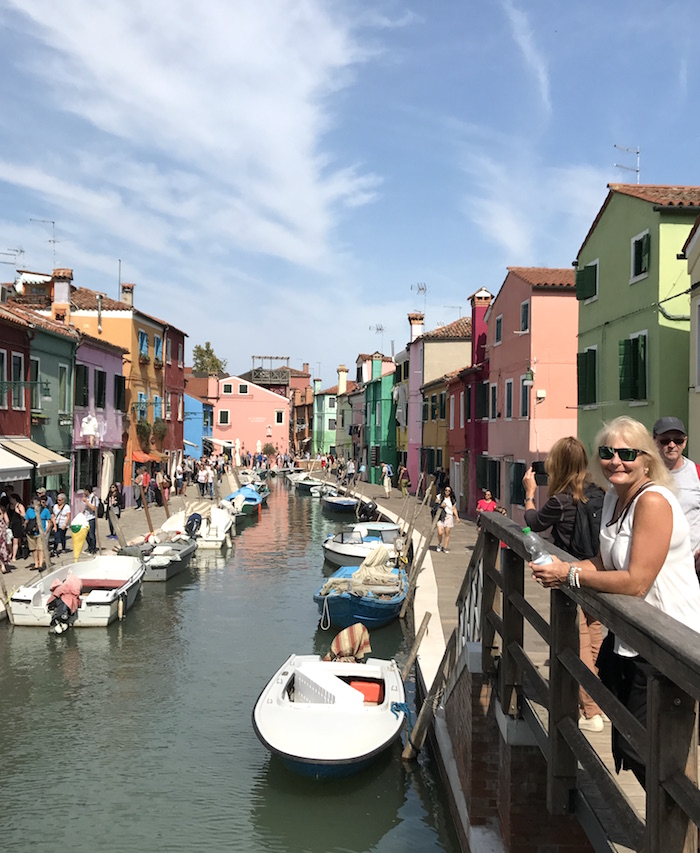 TUSCANY |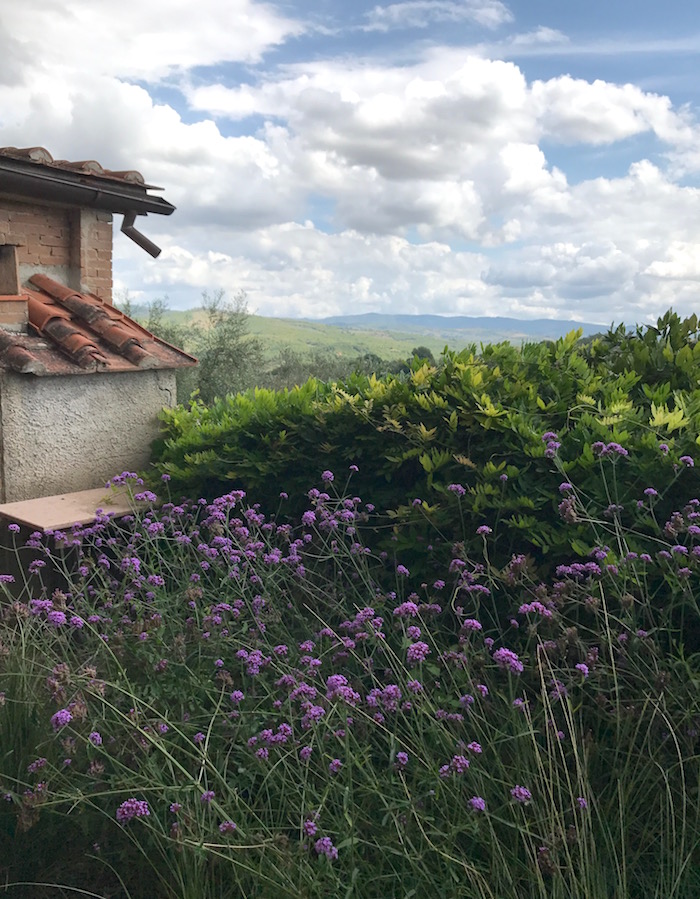 The land of rolling hills covered in vineyards, driveways lined with cypress trees, stone farmhouses that are as charming as can be, hilltop medieval fortresses. Known for wine, culture and art, you would be missing out if you overlooked this region of Italy. We rented a car in Florence which allowed us to take in as much of this area as possible. To really explore, I feel like this is the best choice.
Florence |
The capital of Tuscany is Florence. Considered the "cradle" of the Renaissance, it is home to some of the most iconic art masterpieces, such as Michelangelo's statue of David. At the hub is also the majestic cathedral, the Duomo.
Our stay in Florence was short (as in one night) so we put our Birkenstocks to the test! We covered a lot of ground.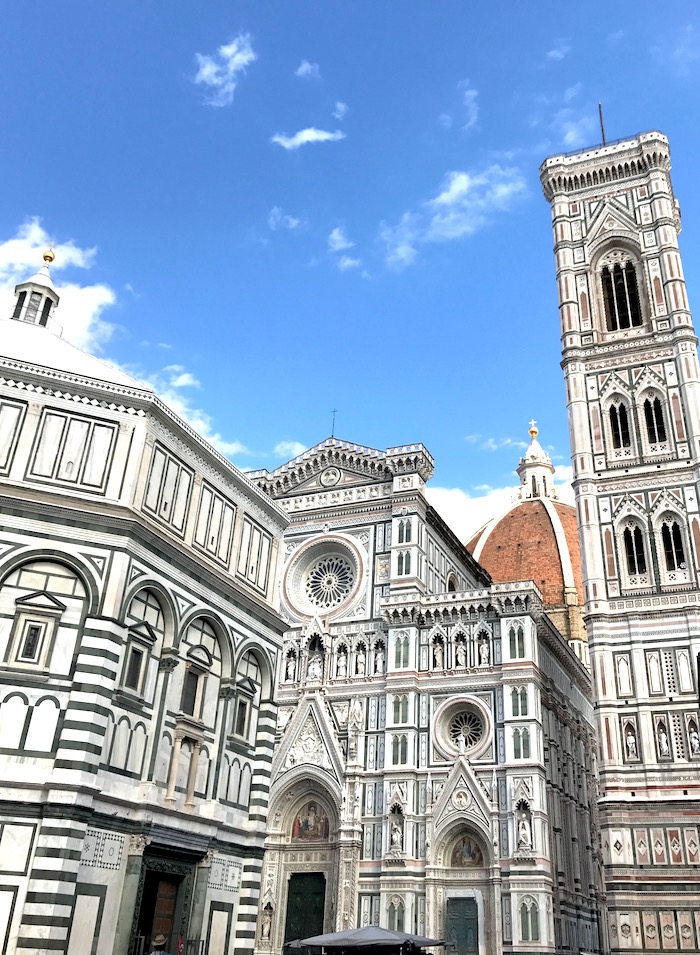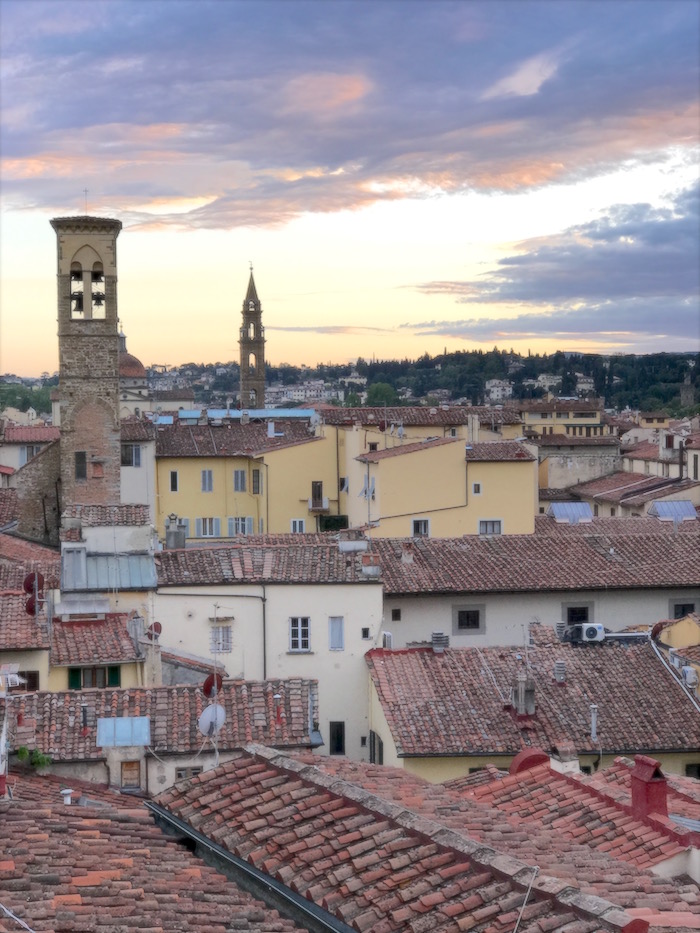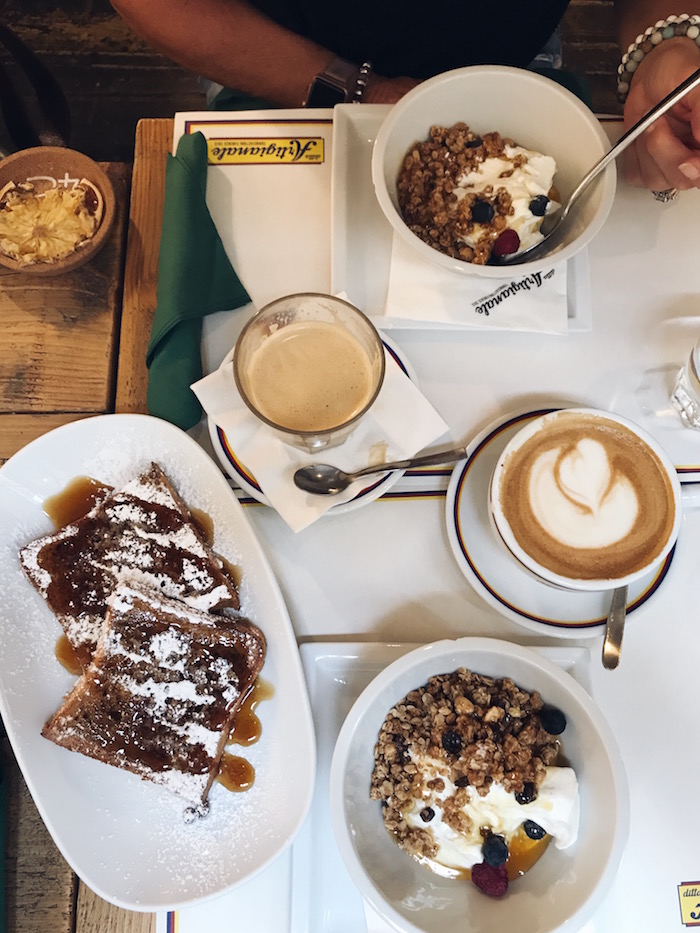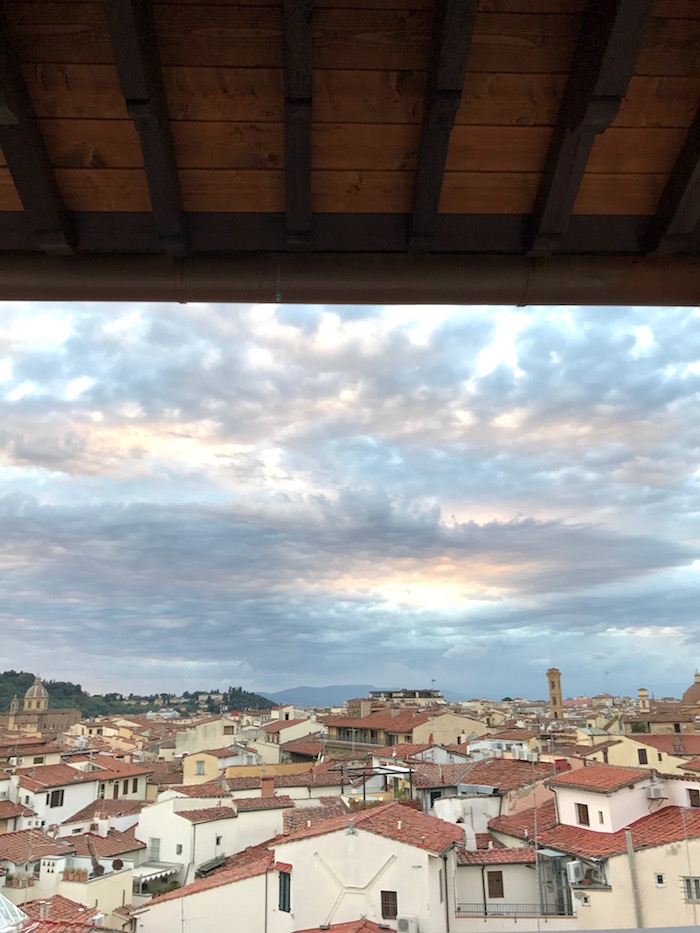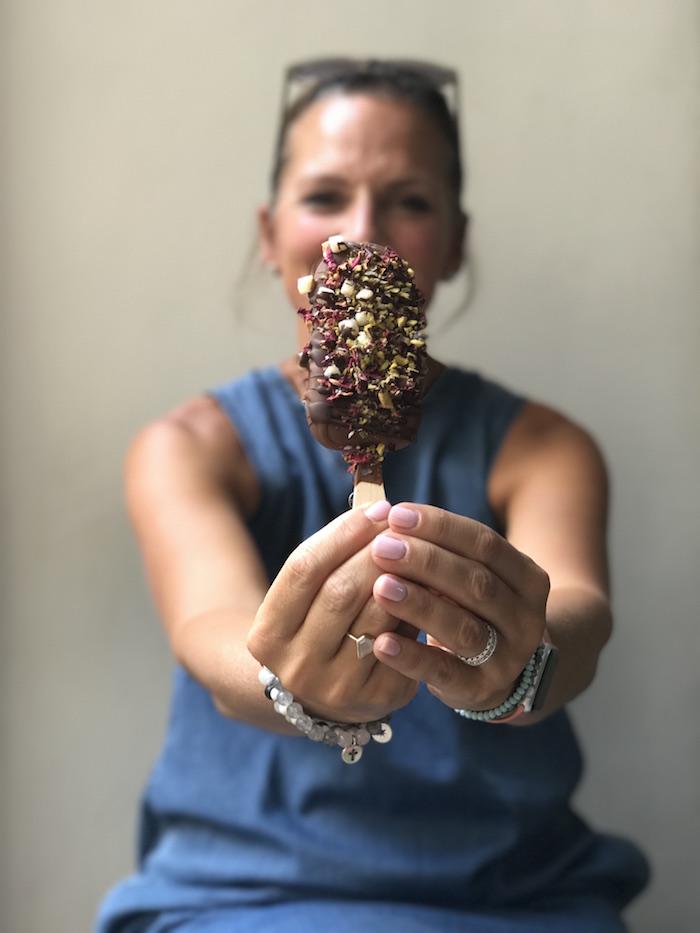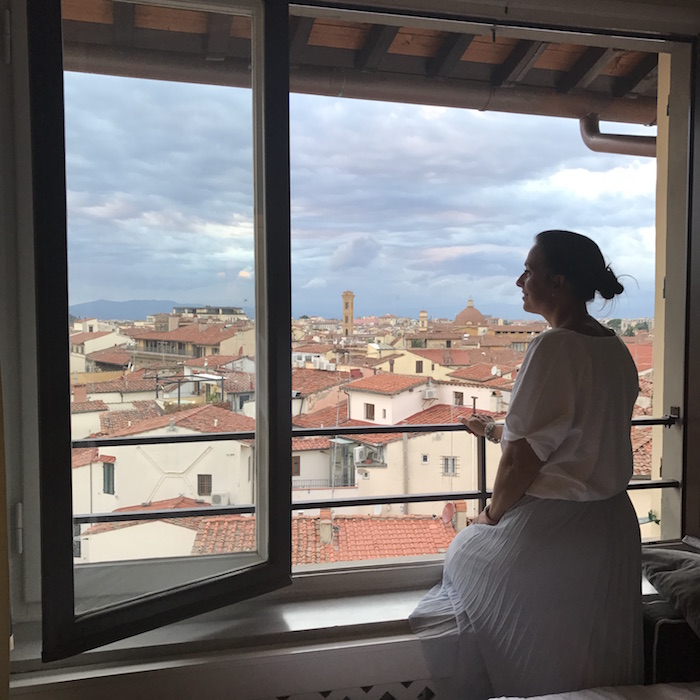 Our accommodation at this hotel was one of our favourite stops and probably felt the most luxurious of all of them. The views of the city were pretty magical…and close to walk everywhere! Location was everything as time was precious. This central spot was perfect for being able to go back and drop our "stuff" off as needed. There was a quaint outdoor terrace where we could catch our breath for a late afternoon coffee before heading out to dinner.
Where to Eat /
Ditta Artigianale is a solid breakfast stop. Brunch cocktails, cappuccinos, Greek yogurt with muesli, french toast…in a really cute coffee shop atmosphere.
Momio for brunch. How can you tell I love breakfast? Ok so I haven't actually been to Momio…it's still on my list…the reviews are so good! Next time!
For all things Florence, here is an awesome post to read…this blogger has some great tips!
Tuscany Countryside |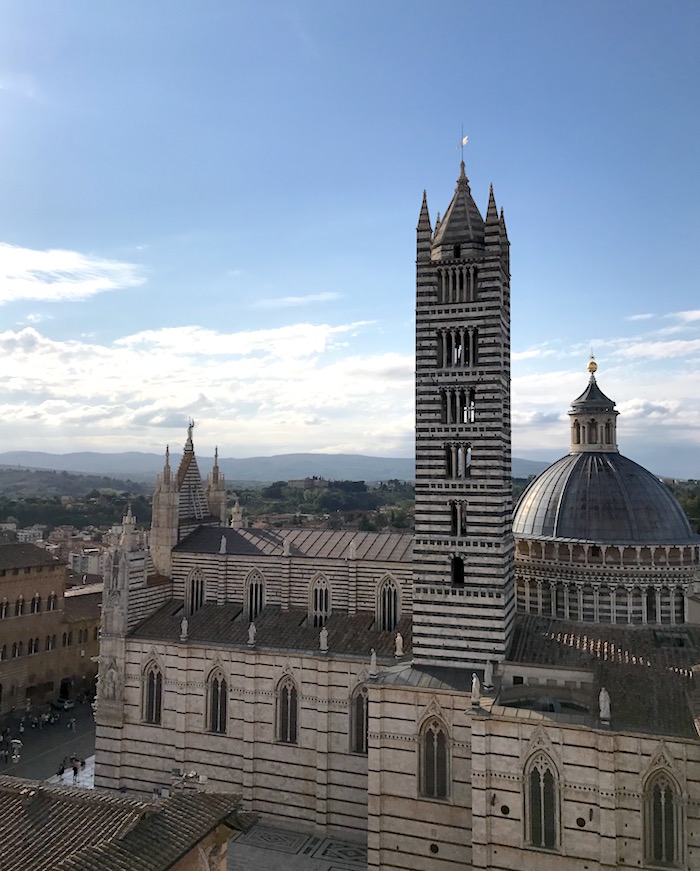 Tuscany is beautiful…and expansive. There is just so much to explore in the countryside and choosing where you're going to stay is hard as the options are endless. Our strategy is choosing a location that will allow us to explore a number of different villages and provide a comfortable "home" to come back to each day.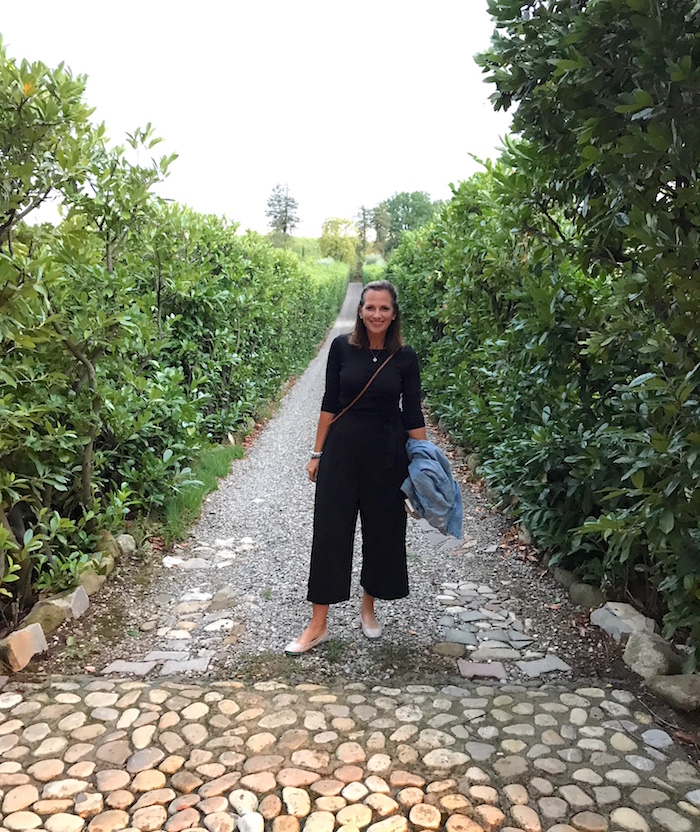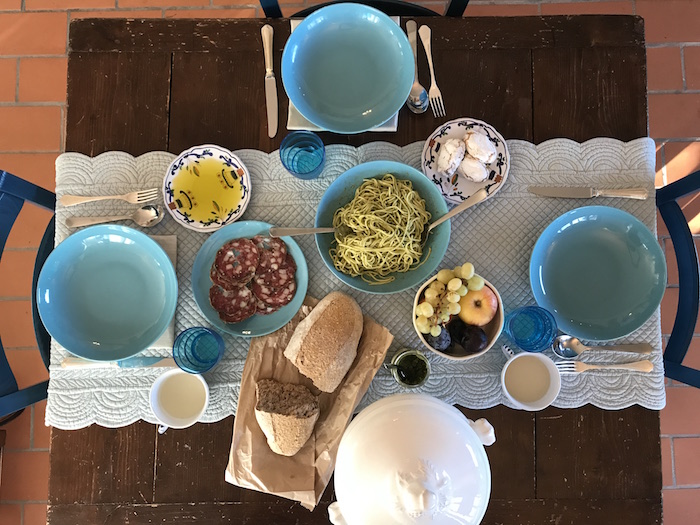 We spent 4 days located about 1/2 hour outside of Florence in Val di Pisa at this guesthouse.  We stayed in the Loft Rondinelli which was a separate 2 bedroom poolhouse…it was seriously so cute! We found the location was a wonderful home base and so close to many tuscan villages. From this spot we easily accessed Siena, San Gimignano (must visit!) and Monteriggioni, another walled city with cute shops, restaurants and a farmers market.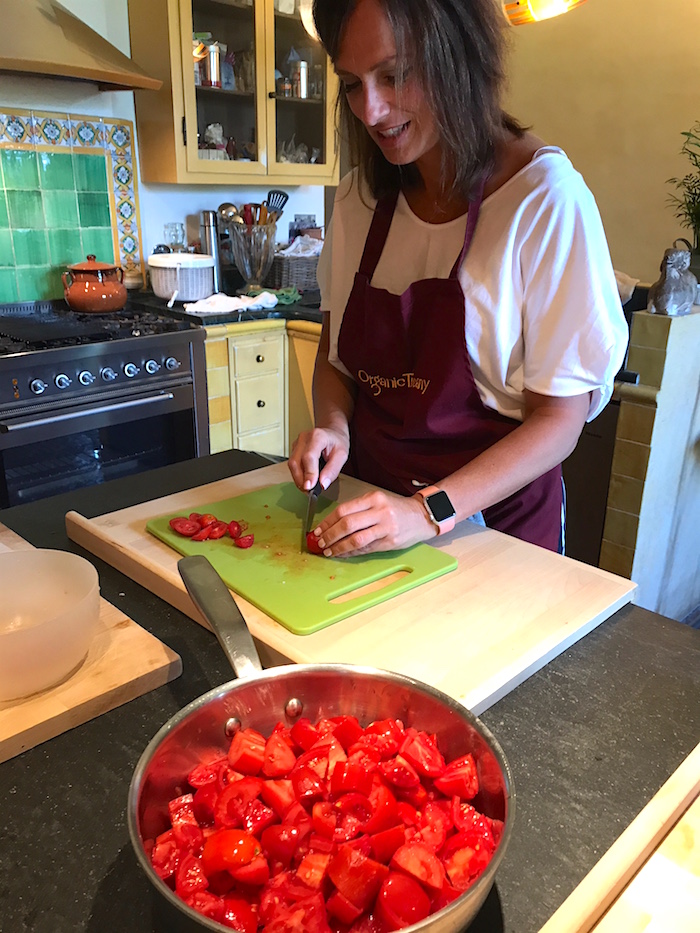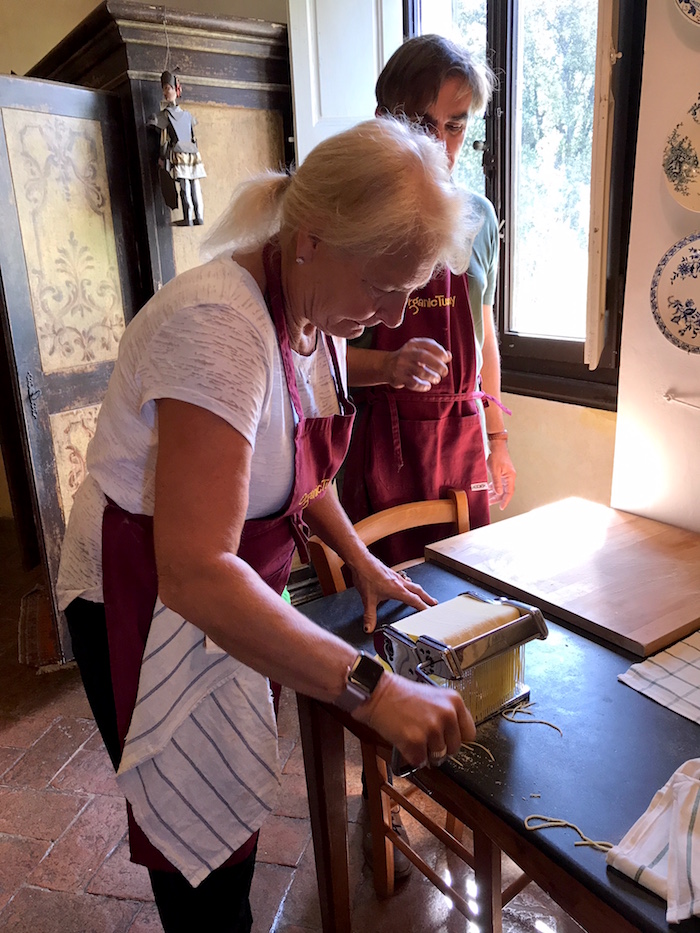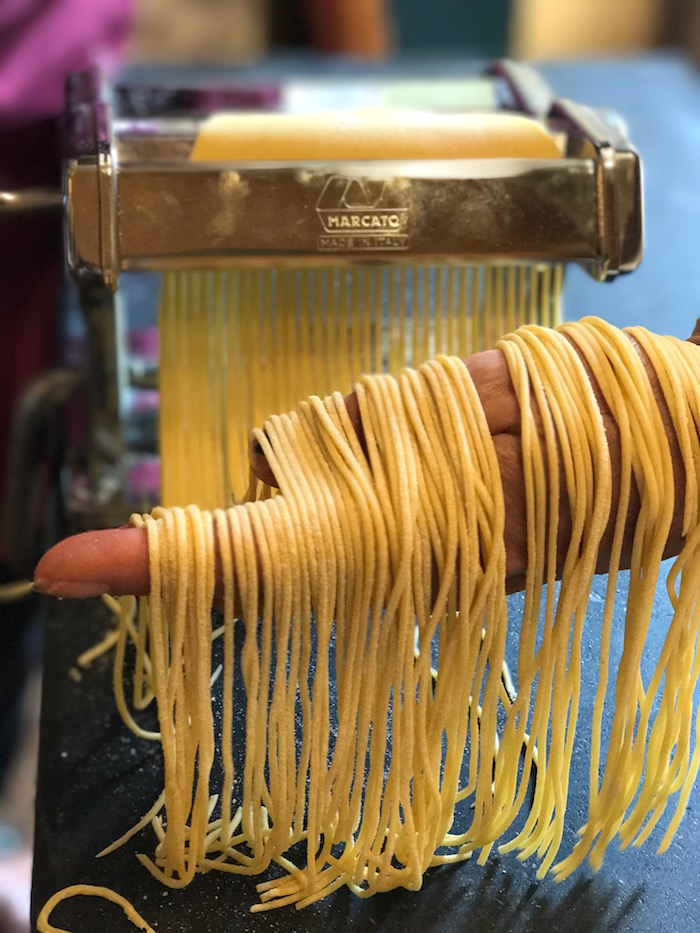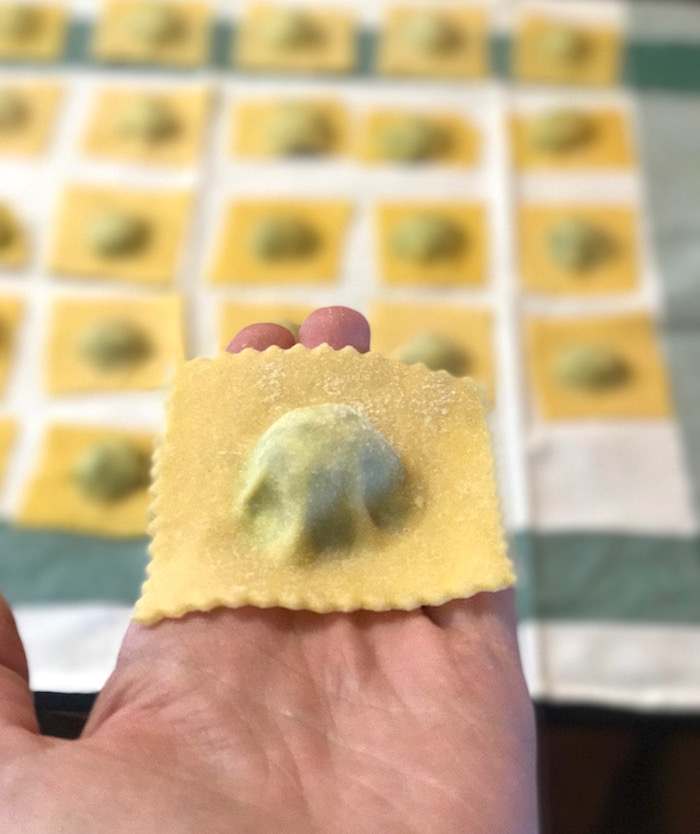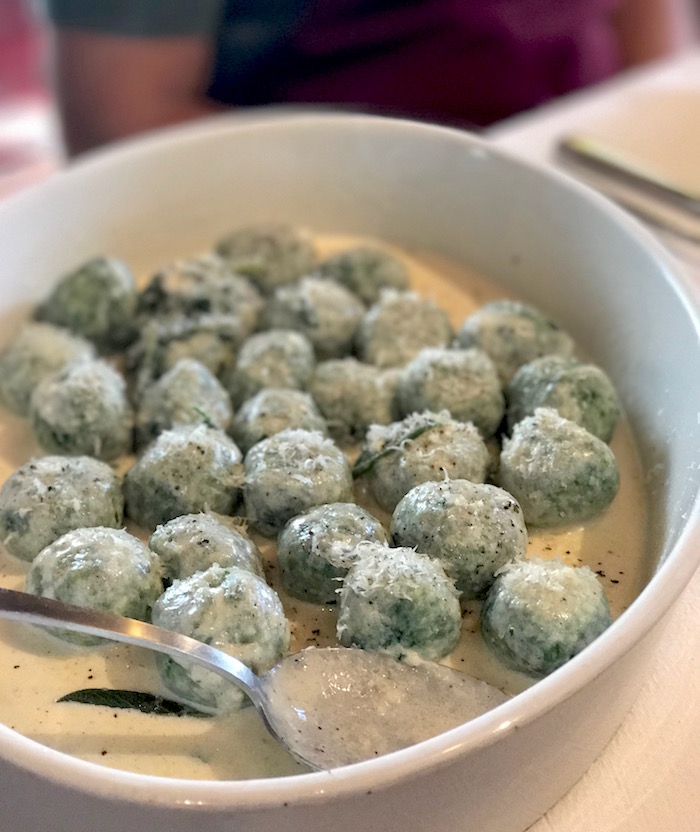 When we came with our family we found this GEM on Airbnb. It is located in Castellini in Chianti and was a bit off the beaten path but is a working vineyard called Fattoria Nittardi. It is stunning! The wine is incredible and we just loved the accommodations. Even better than what we saw online, it was a rustic stone farmhouse with 3 large bedrooms. One of our best memories was enjoying a dinner alfresco on the property, complete with salad made from the garden's vegetables, charcuterie from a farmers market and local rose. It's hard to beat that. Huge airbnb score!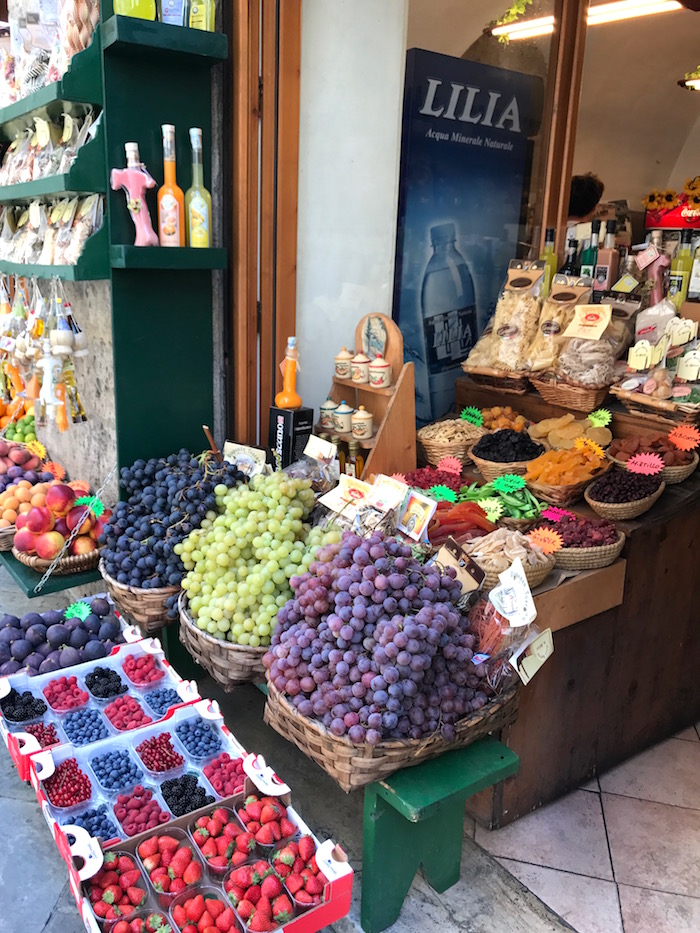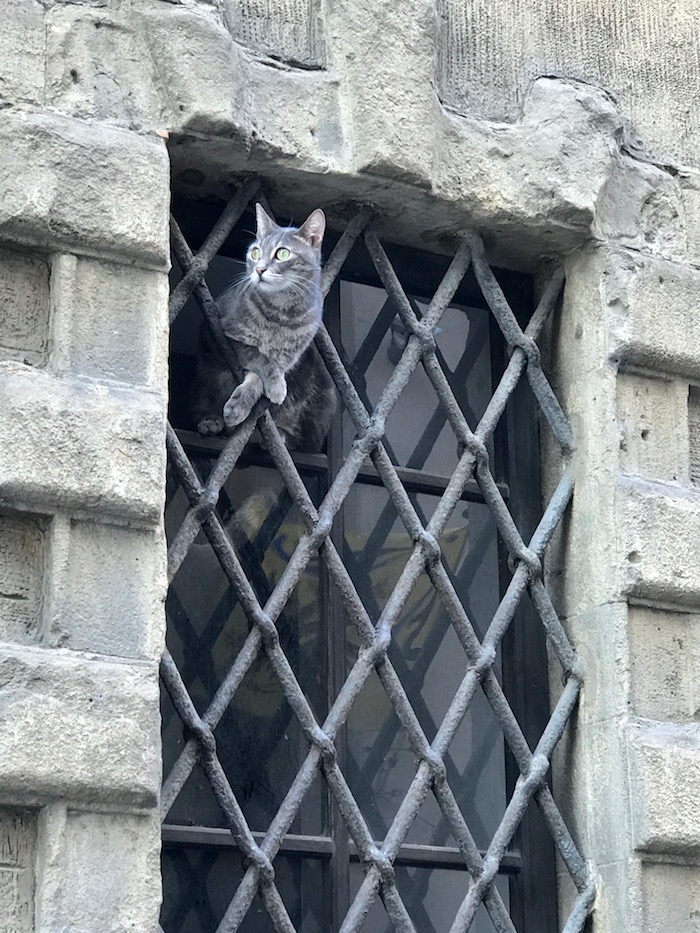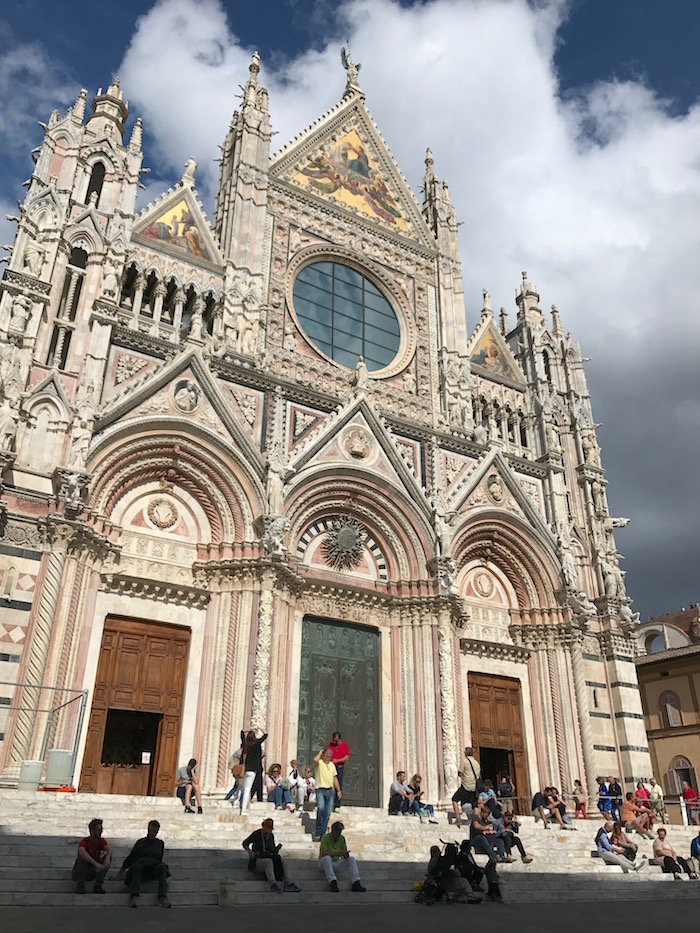 Where to eat |
My suggestion when in Tuscany is to ask the locals. It is pretty hard to have a bad meal here! When we arrived at our accommodations in Val di Pisa, they offered to cook us a meal on-site which was a real treat. They were also able to suggest some nearby trattorias that all served fresh, homemade pasta and other Italian fare. Like I said, it's hard to go wrong here!
CINQUE TERRE |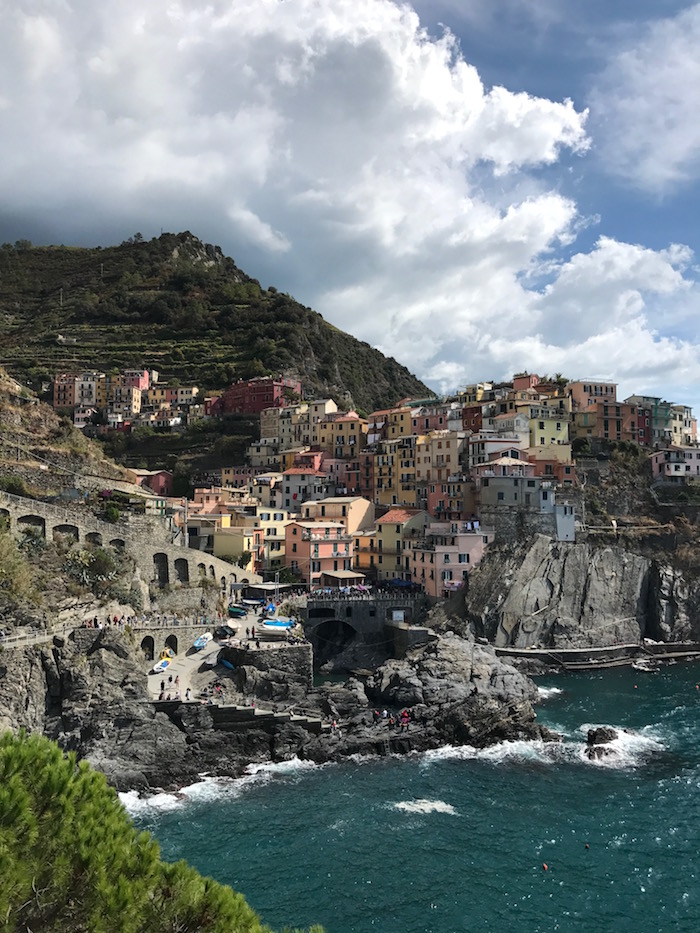 Located on the Italian riviera, the Cinque Terre is a sight to be a seen. Five seaside villages are strung along the coastline of the Mediterranean Sea making it a traveller's delight. The landscape is comprised of terraced farms, colourful houses, rugged cliffs and beautiful views. The terrain is stunning and attracts hikers from around the world. It is possible to make visiting the Cinque Terre as a day trip, but I much prefer staying a couple of nights to get the real experience.
Where to Stay /
We chose Monterosso to be our home base. This is the only town in the Cinque Terre that has a proper beach..unfortunately, it was a bit cold to enjoy it:)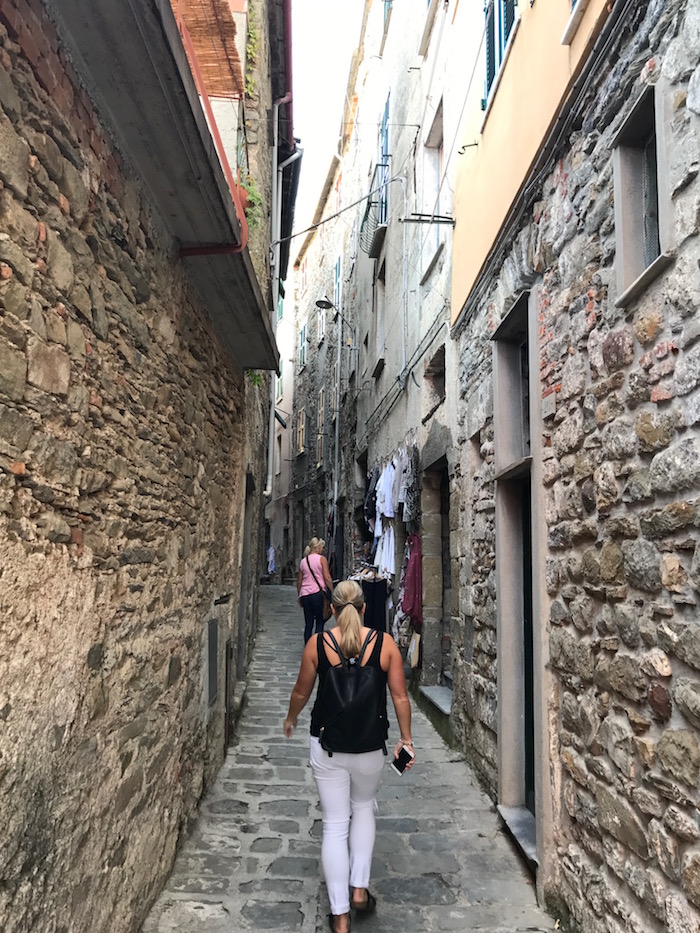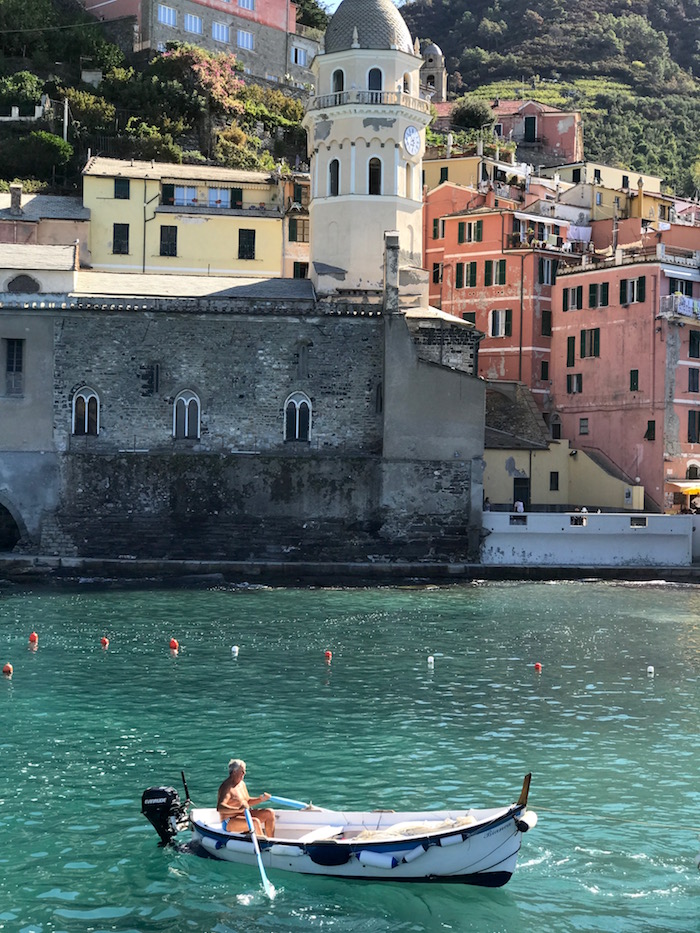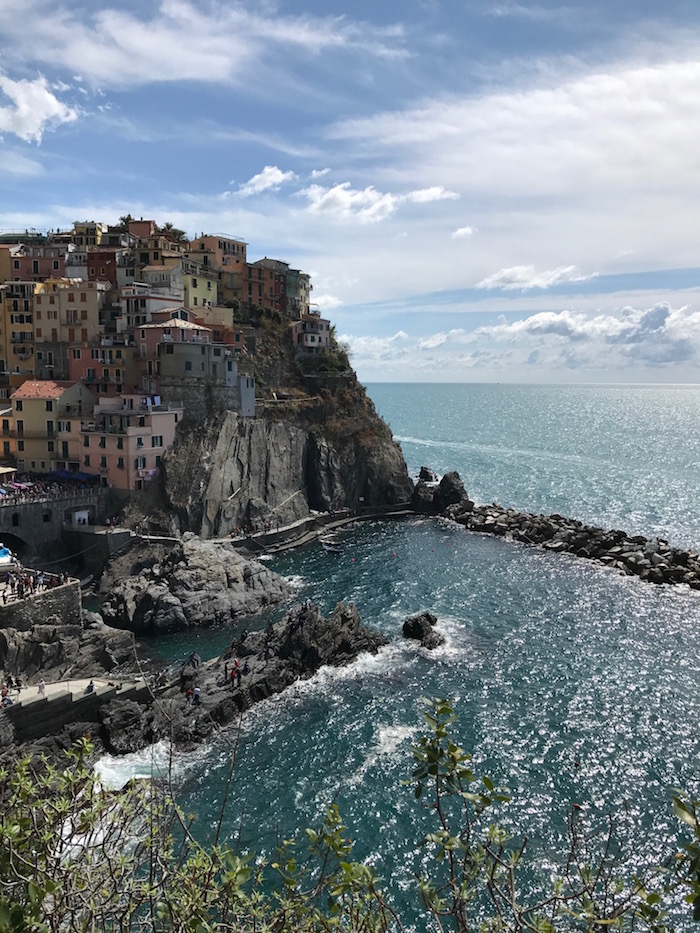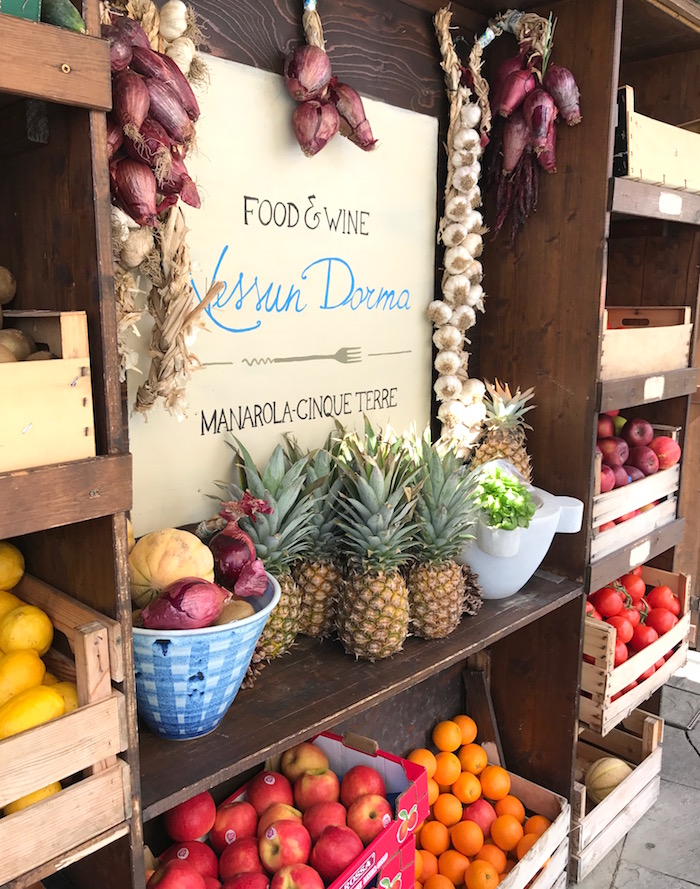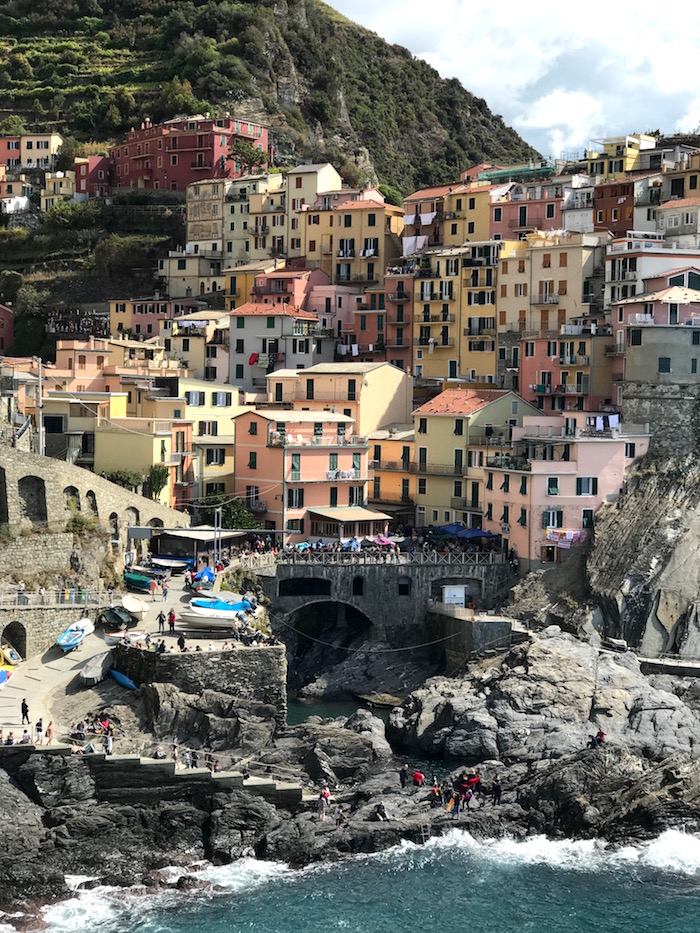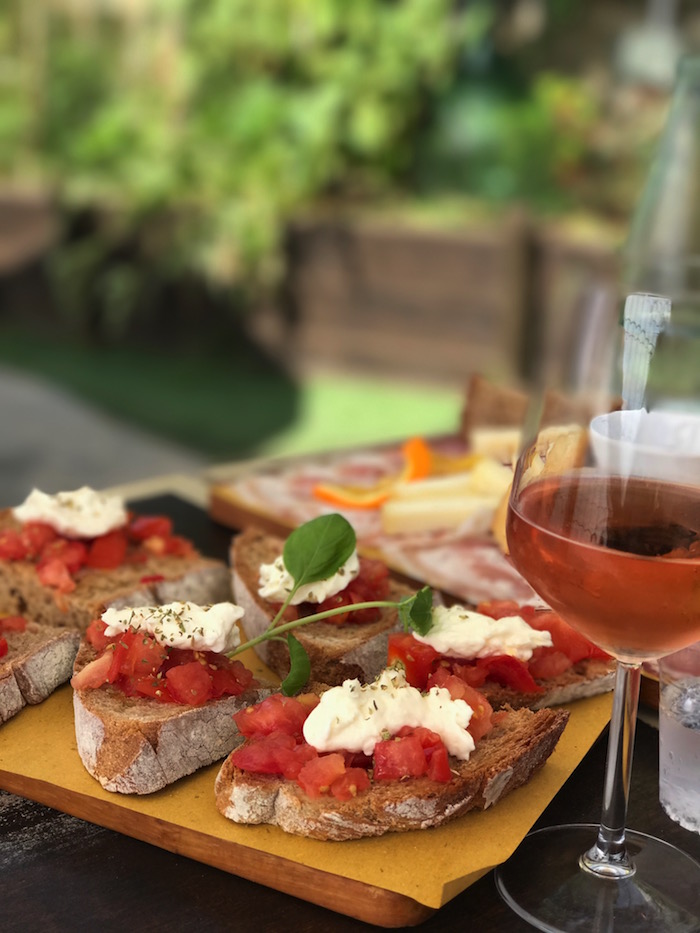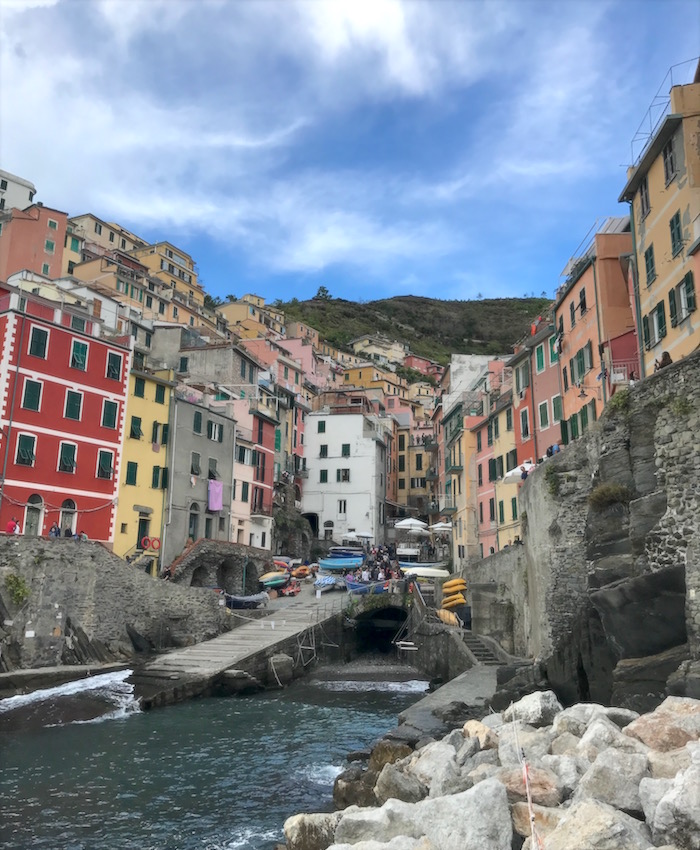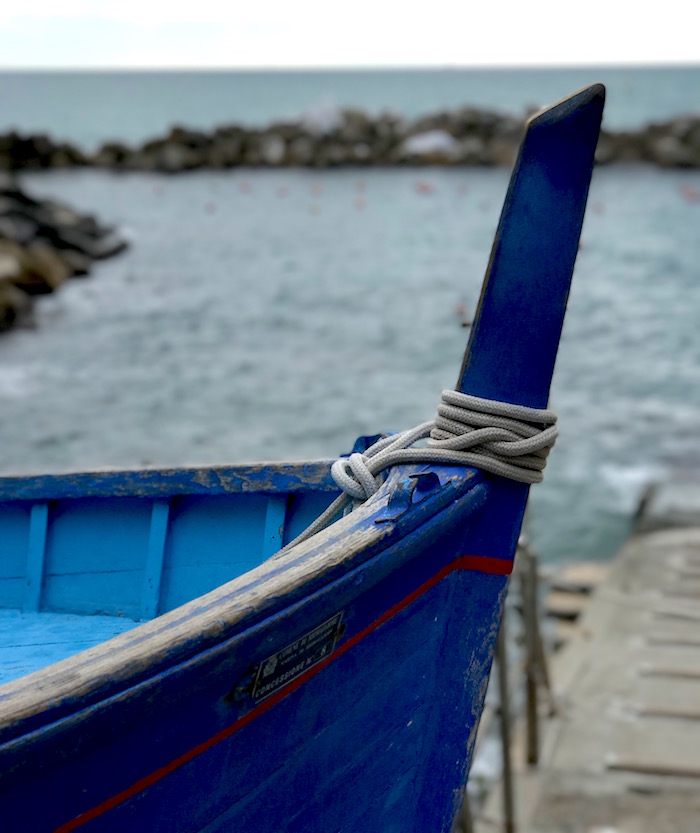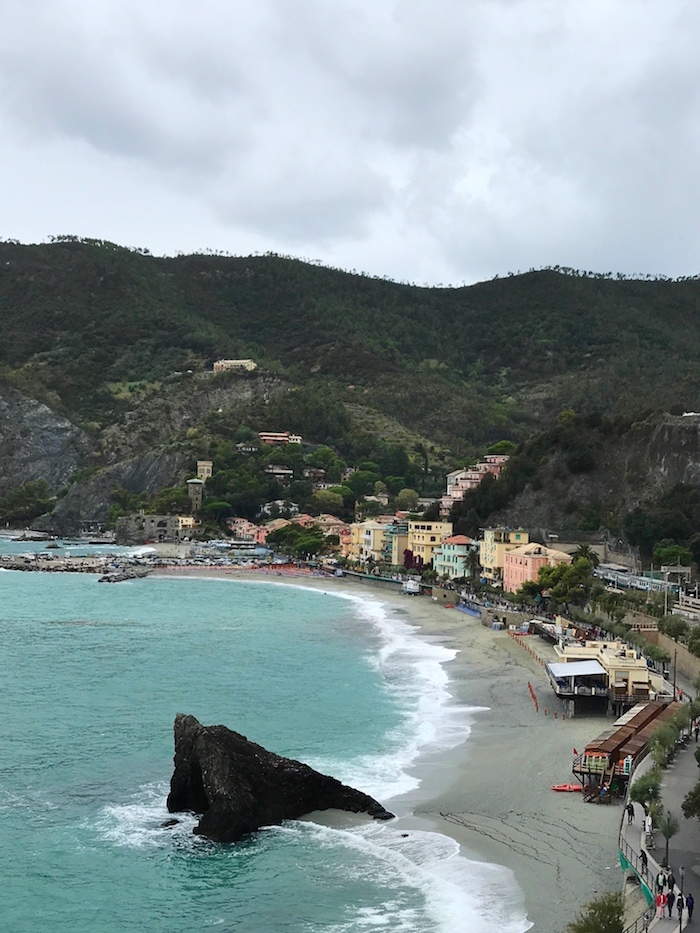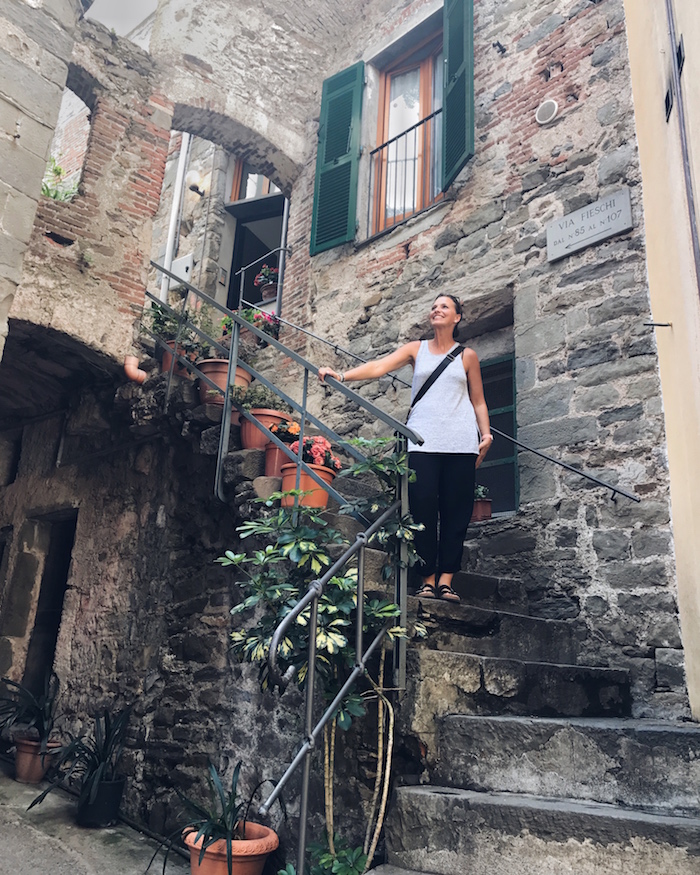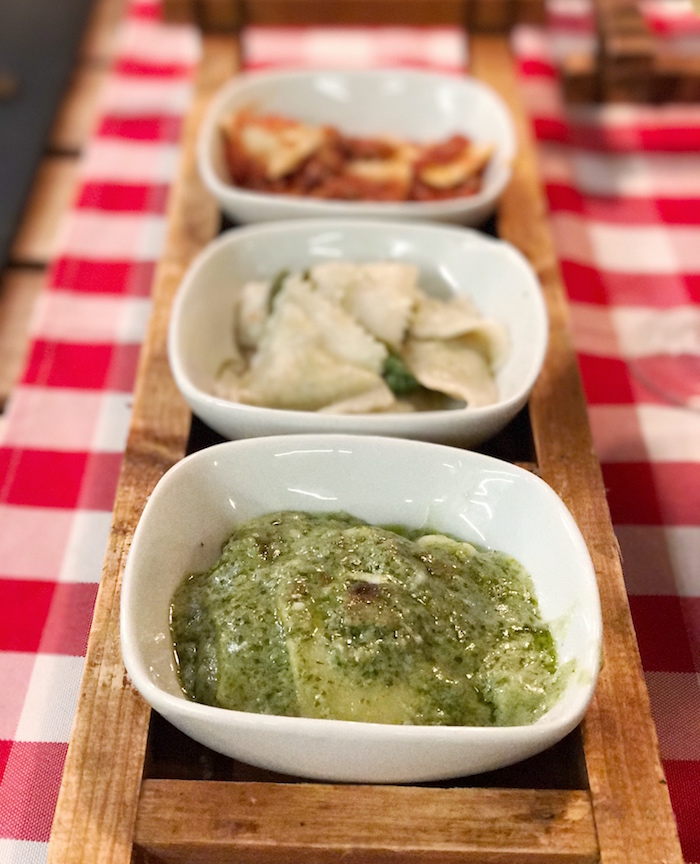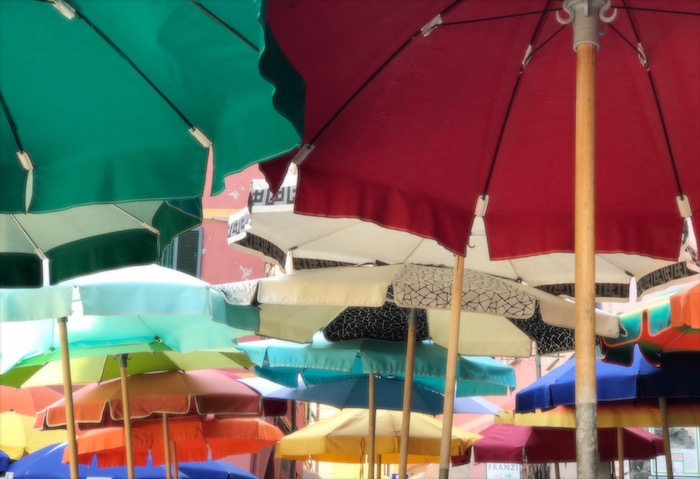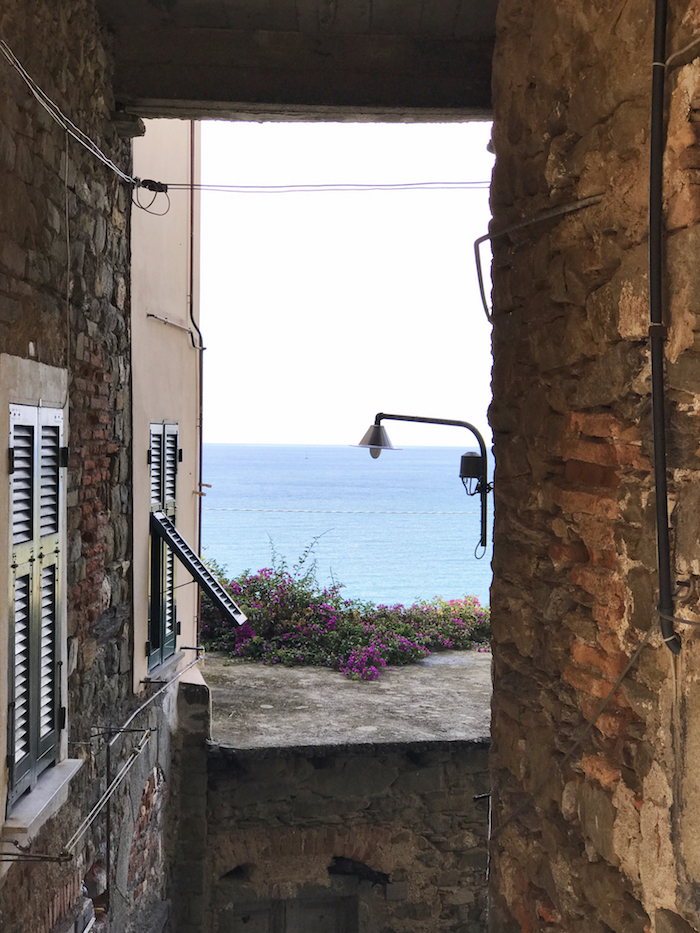 Wander /
Hiking. This is a no brainer…except that you'll be at the mercy of the weather on this. The rains had been prolific before our arrival and all the hiking trails were closed. On our previous visit Lexi and I hiked from Riomaggiore to Manarola and enjoyed breathtaking views. My suggestion? Wear a hiking shoe rather than Birkenstocks. Yes. We failed on that count. Nonetheless I'm still extremely glad we did this hike and would love to spend more time on the the Cinque Terre's hiking trails on our next visit.
We visited each of the towns (by train is the most efficient) and here are some highlights:
We probably loved Corniglia the most! You have to walk up to it from where the train stops but it's so worth it. So very charming! If you have the chance make sure to have a drink on the patio with arguably one of the best views in the Cinque Terre at Bar Terza.
Vernazza was our first stop of the morning and after grabbing a croissant and coffee, we went to the harbour to watch the fishermen preparing their boats for their workday. The highlight may have been the wrinkled old man in the speedo moving boats around like a bada$$ ha!
Another must is lunch at Nessum Dorma in Manarola. It is MAGICAL! You can also take a pesto making course that we saw others doing. The charcuterie platters/bruschetta are AMAZING here!! One of the best places to take photos as well..completely insta worthy.
In Monterosso, we ate at De Eraldo where we enjoyed a delicious dinner. (*Advised to make a reservation)
ROME|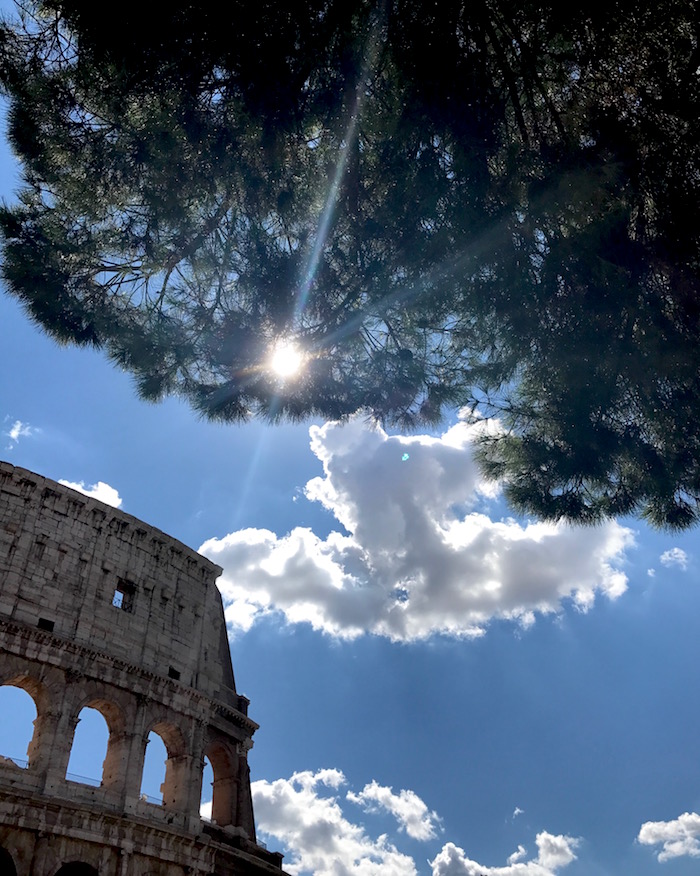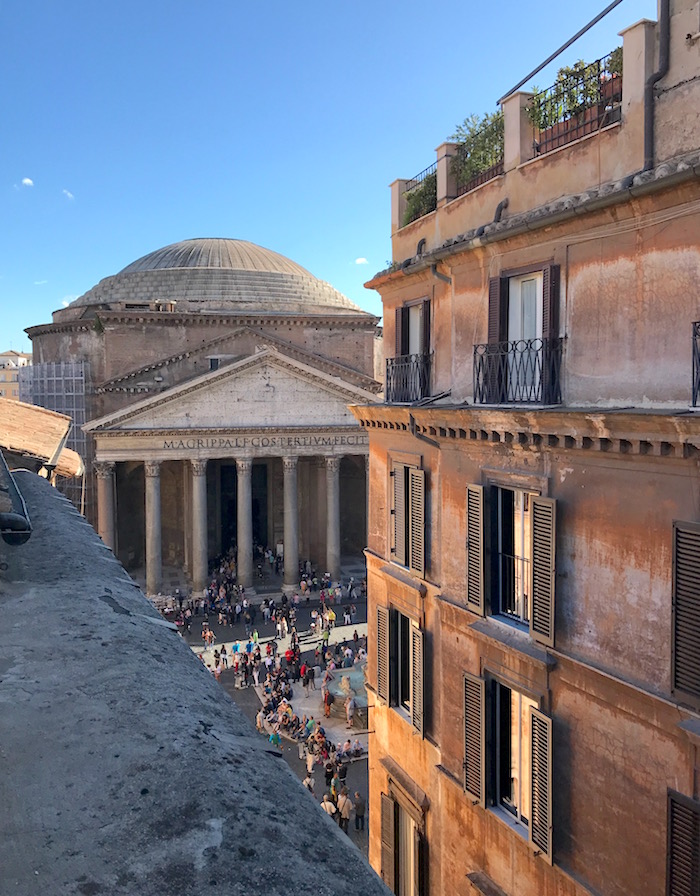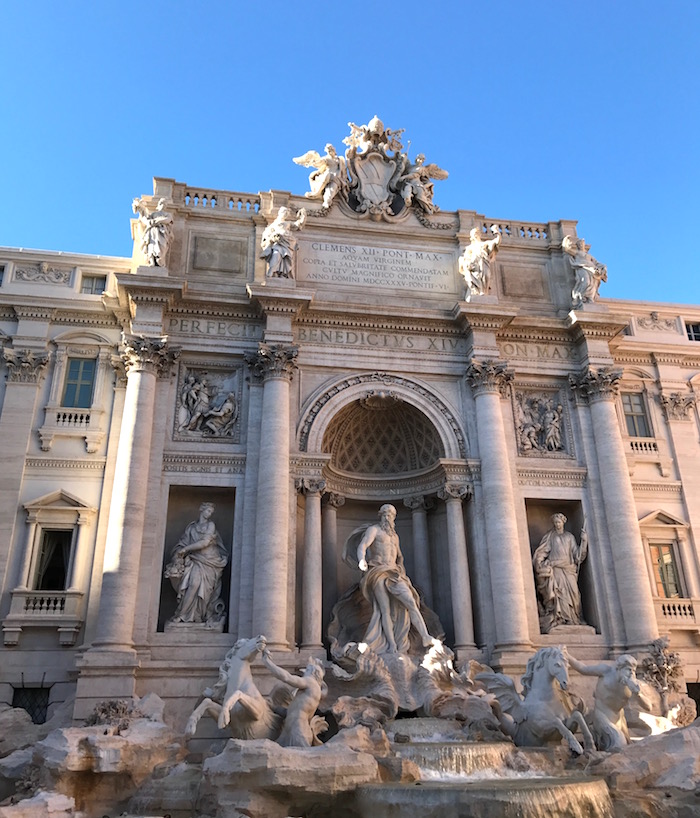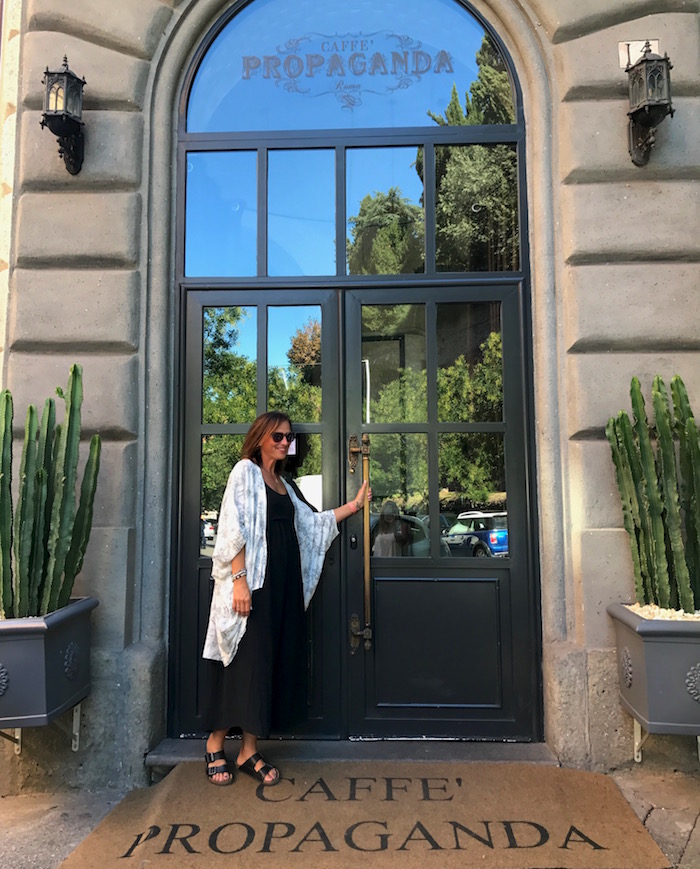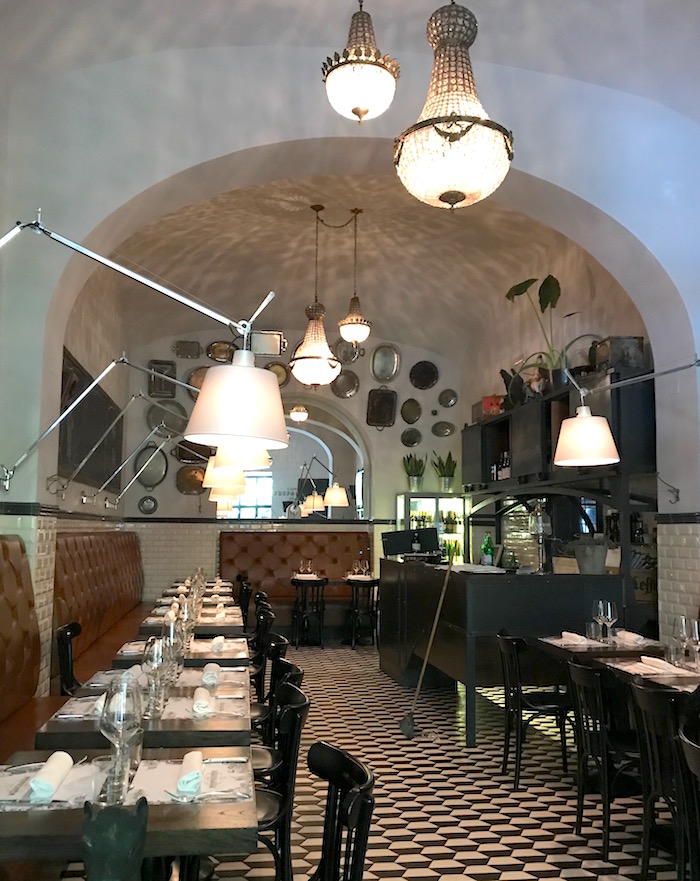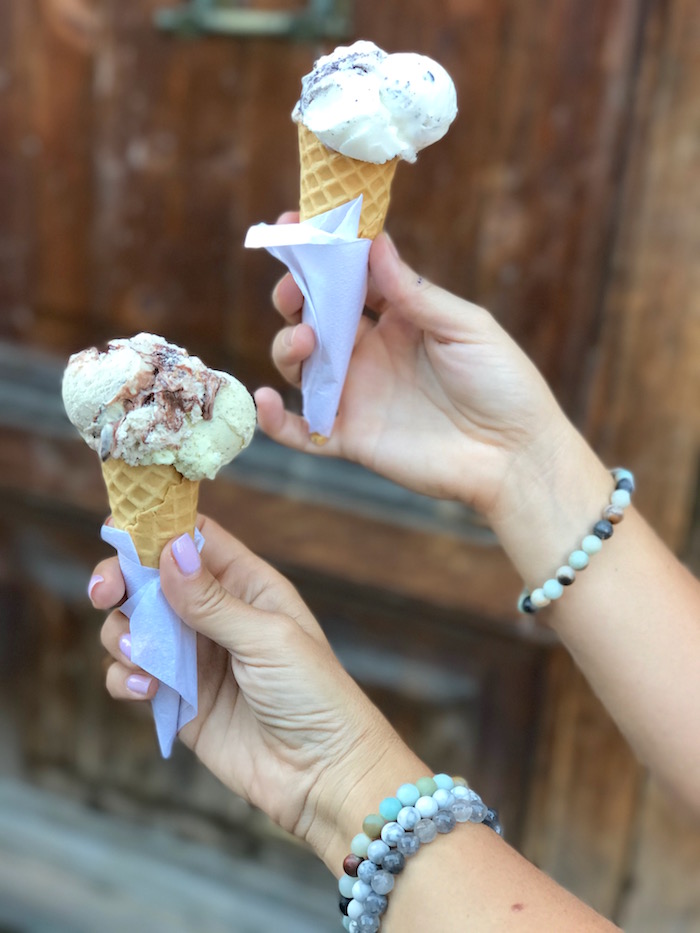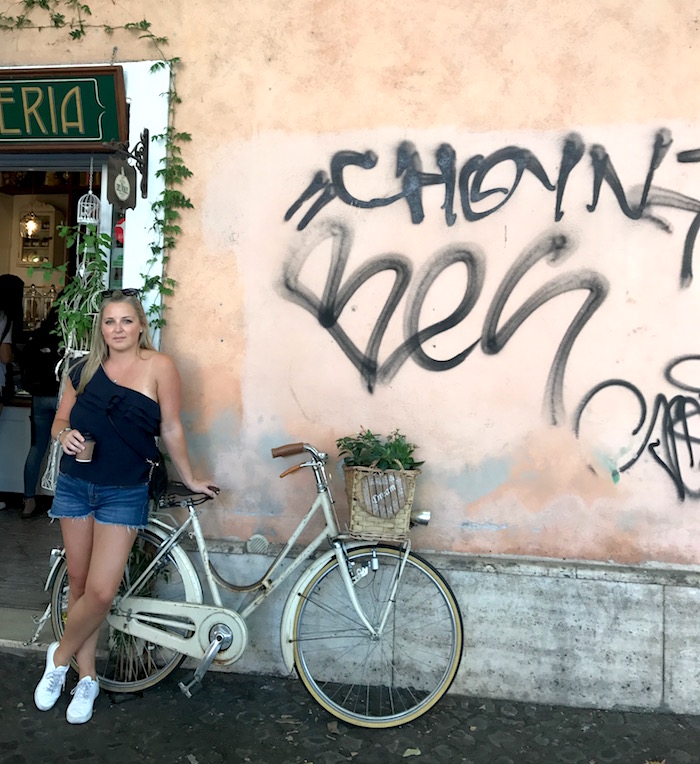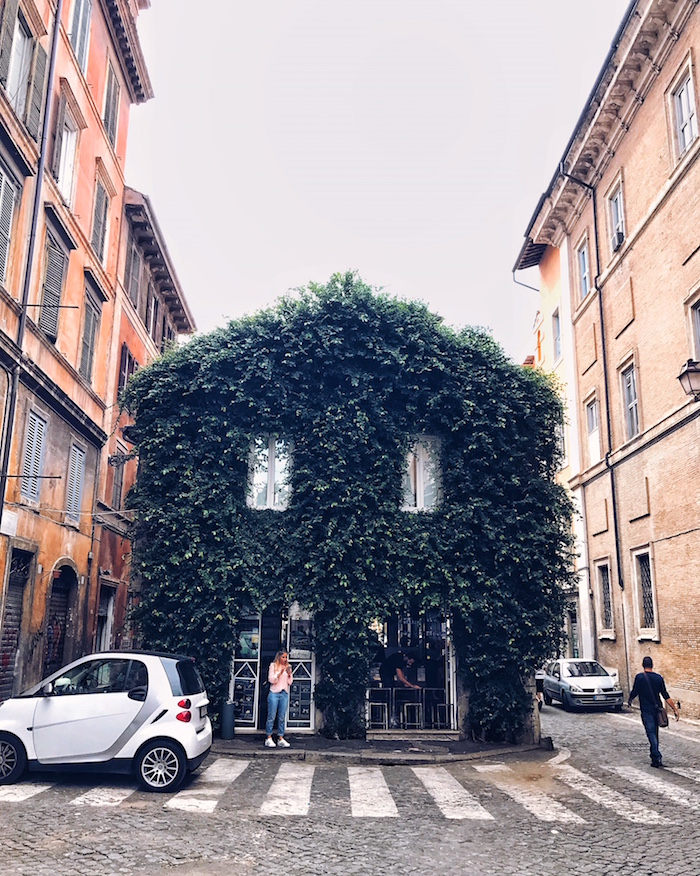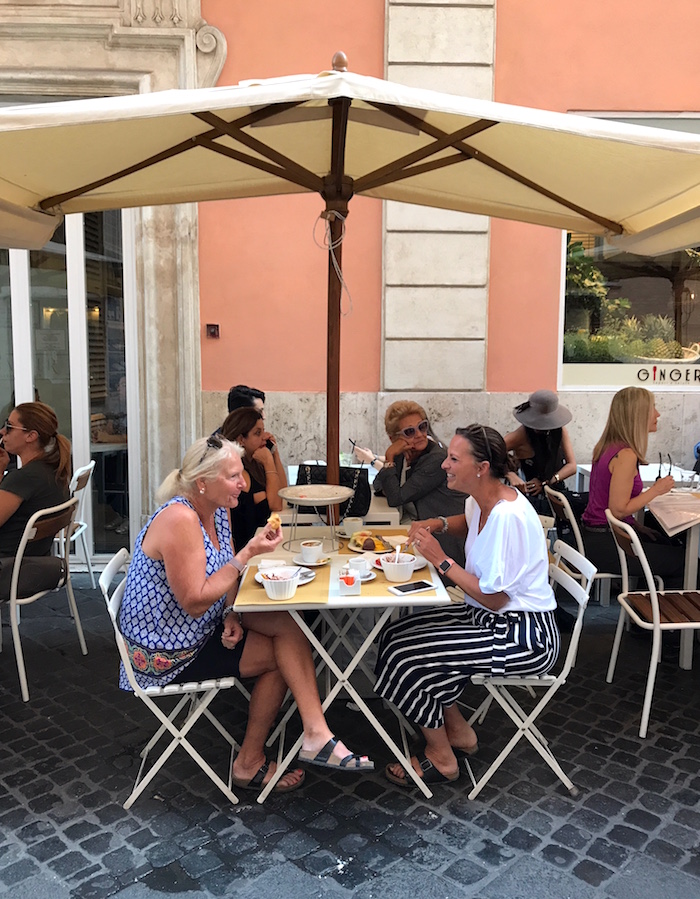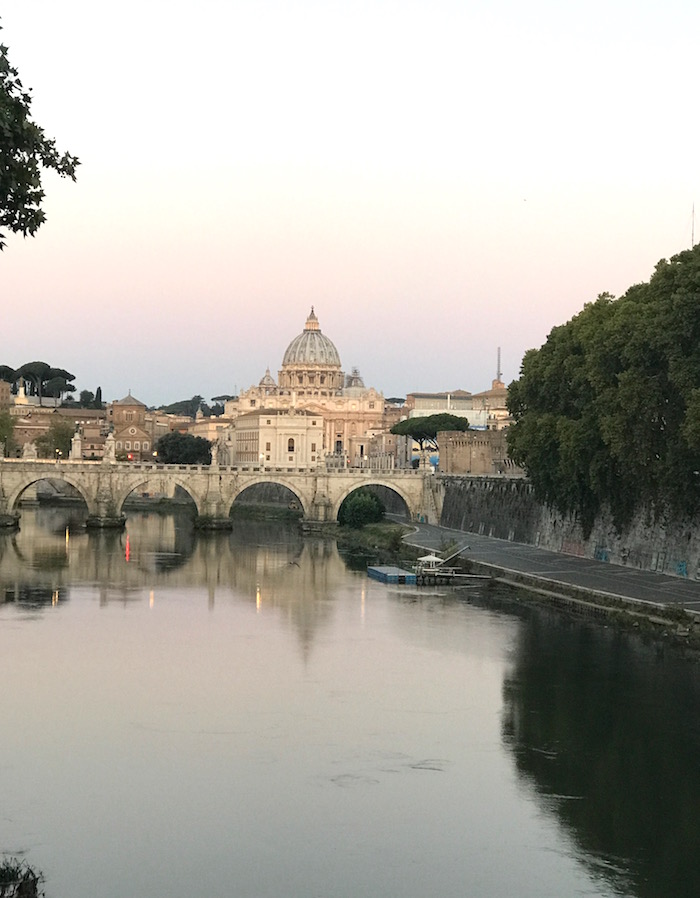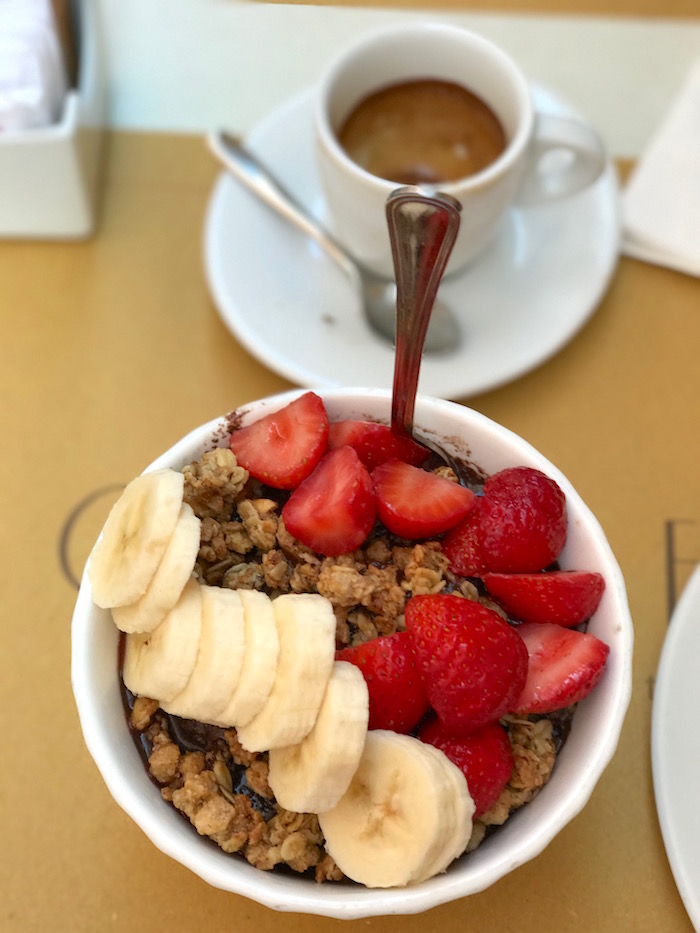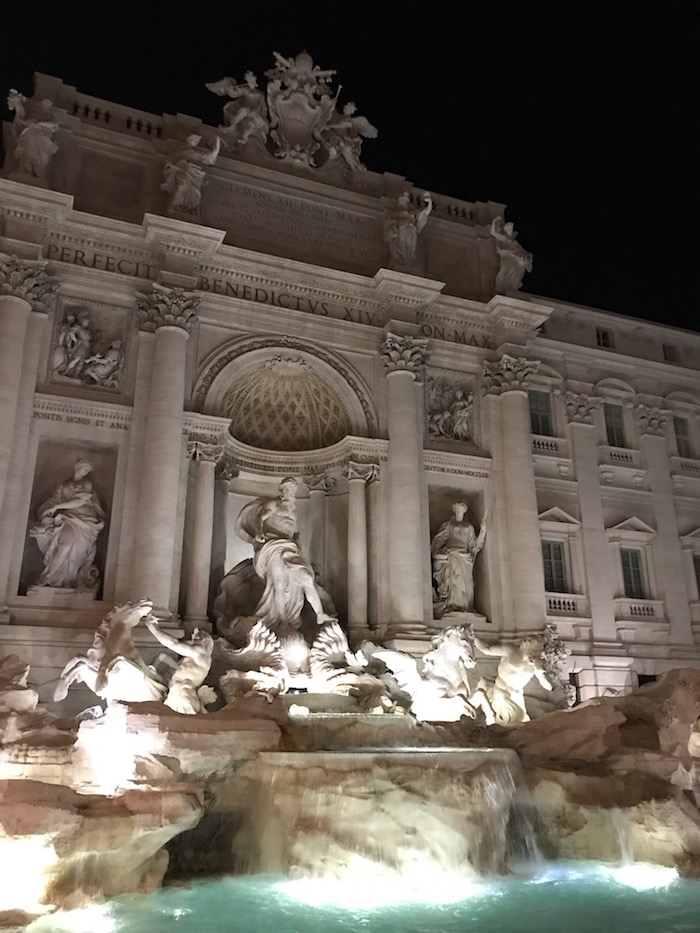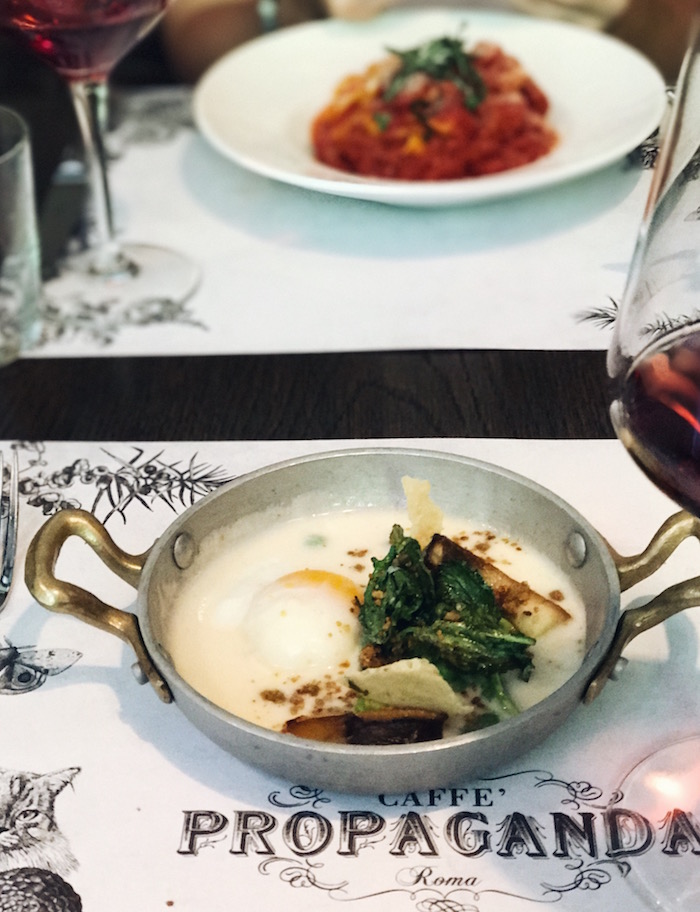 Where to eat//
1. Pianostrada – Great street food, different than the traditional italian food. Fantastic ambiance and level of service, we loved our dinner here! *Be sure to make a reservation in advance if possible.
Wander /
Here are some new additions to my previous guide, along with some of the iconic stops.
1. Trastevere.  Located across the Tiber river, Trastevere is a vibrant and artsy area that is worth exploring. There are also many cute restaurants in this neighbourhood so plan on enjoying lunch or dinner while you're here.
3. Trevi Fountain area. Yes, it's so crazy tourist packed but it's fun to walk through and get the vibe! We people watched on several evenings…and had to pull ourselves away!
4. Spanish Steps. Similar to the Trevi Fountain but we loved to find a good vantage point on the steps and people watch…and soaking in some sunshine.
 Did you make it to here? If so, props to you! So much information, I know! My hope is that it will serves as a resource when you're planning to visit any of these areas. Thanks for reading. Ciao! Laurel xo