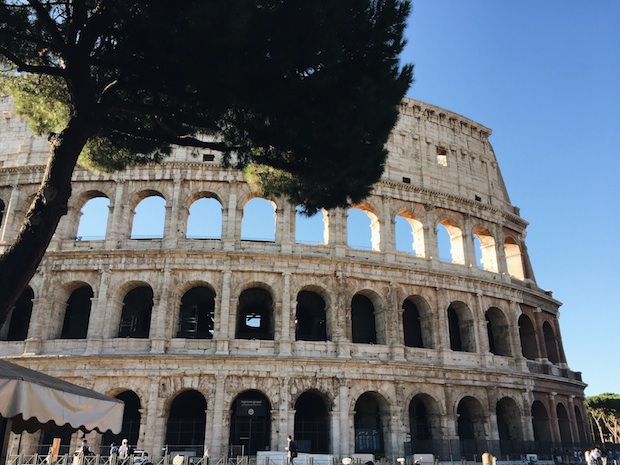 How I love Rome. Scott and I both feel a complete affinity for the sprawling capital of Italy. It's funny because when I was about 20, a friend and I backpacked around Europe for a month…we hit many places but were too frightened of Rome! We had been told tales of gypsies who preyed on tourists and well, that's all we needed to hear to make a big detour around this city. Years later, when Scott and I travelled here, I shook my head to think that I had turned away the chance to explore this incredible place. We loved the food, the culture, the people…everything. Even in the middle of summer when walking along the cobblestone paths is akin to walking the surface of the sun, our zest for this place won't be dimmed.
Travelling as a family of 5 can require a bit more planning of logistics. It's more difficult to walk into a restaurant and expect to find an open table for five. Staying in a hotel can also prove challenging… and expensive. For this reason, we looked to Airbnb for the majority of our accommodations and were not disappointed at any of our stops. Bonus! We found this gem of an apartment in the heart of Rome. Located just steps from the Trevi Fountain, it was indeed a busy area but allowed us to reach everything we wanted to see by walking. I think we took an Uber only once during our 5 days there. Staying in an apartment was also so much more enjoyable than splitting up into 2 hotel rooms. We could eat breakfasts on our outdoor terrace and have room to spread out and hang together each evening.
On the dinner front, we made as many reservations as we could. We like to be able to be spontaneous about when and where we eat but for the resties that I REALLY wanted to visit, I wasn't going to leave anything up to chance. In calling a number of these places as we discovered that August is the month where many businesses close for summer holidays. Indeed a large portion of Rome's restaurants were shuttered during our stay. Which means there are still many places that I still hope to eat at one day….
When doing my Rome research one name continually popped up:  Katie Parla. Born in New Jersey, this culinary journalist has now lived in Rome for over 13 years. She proved to be an excellent resource for naming the must eats in Rome and I would highly recommend checking out her blog.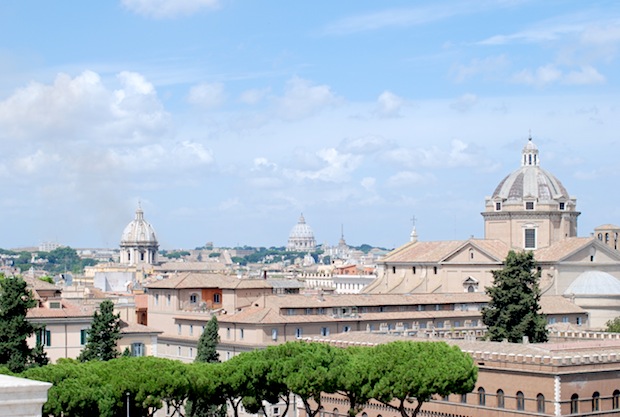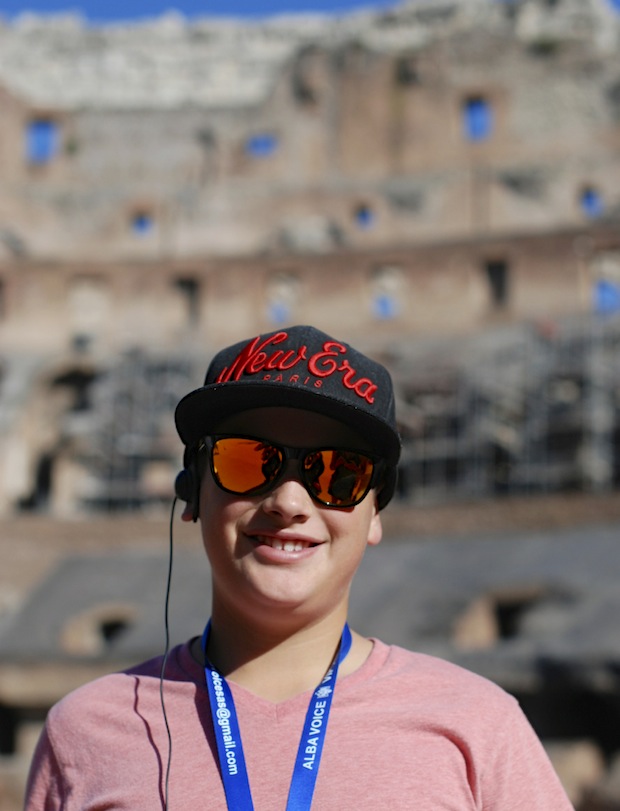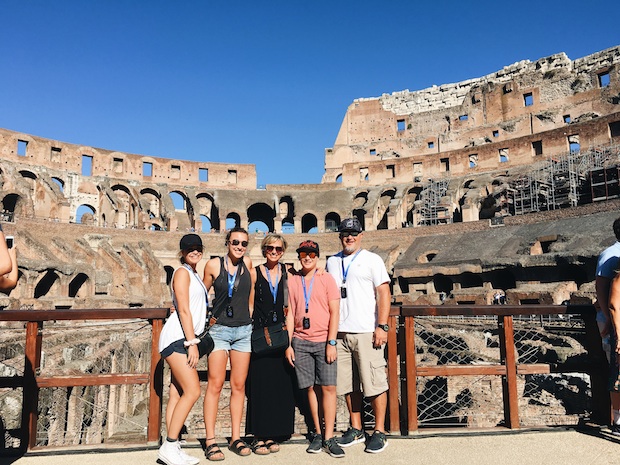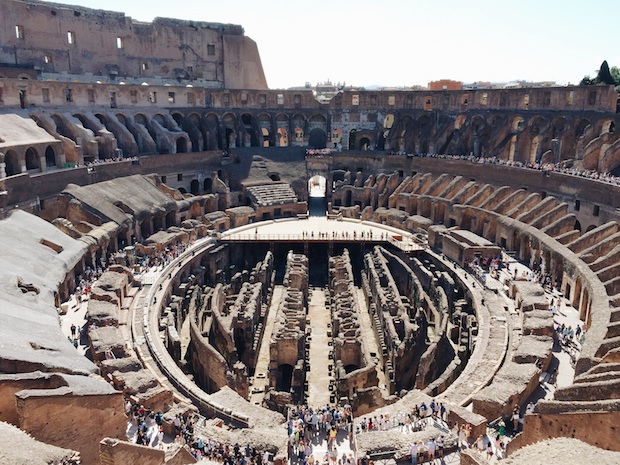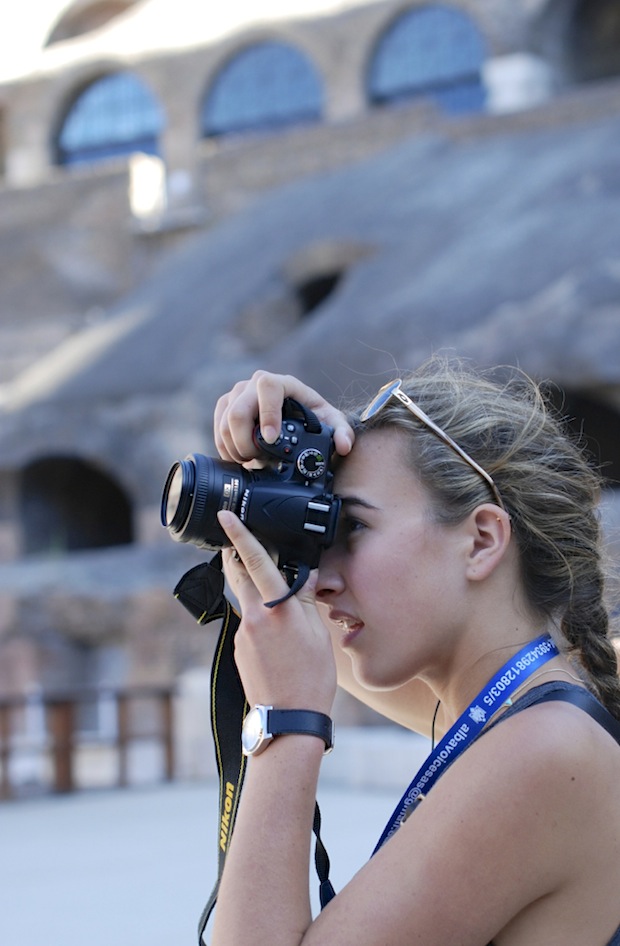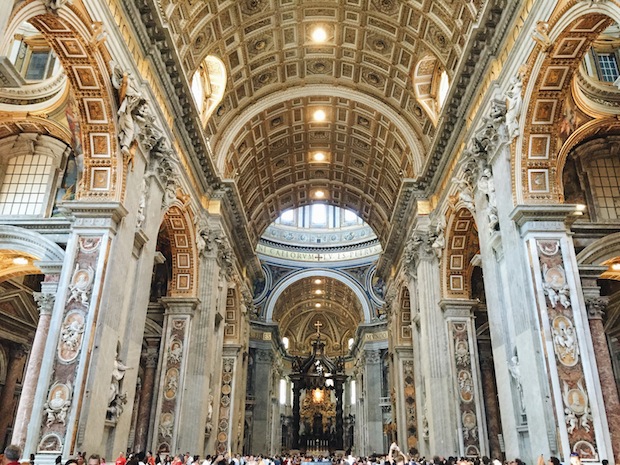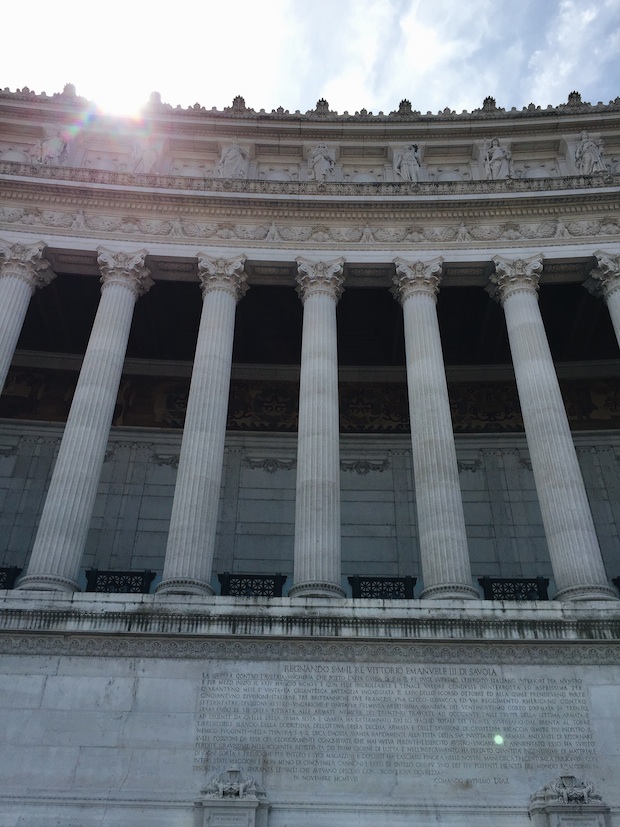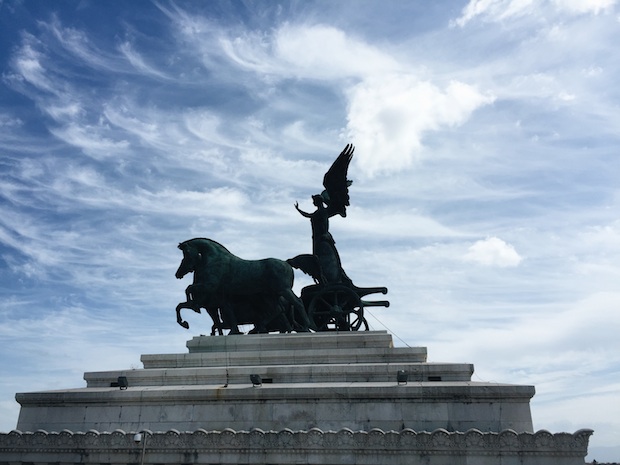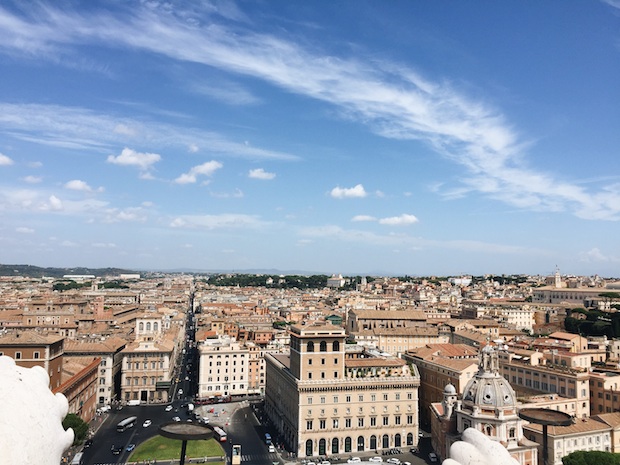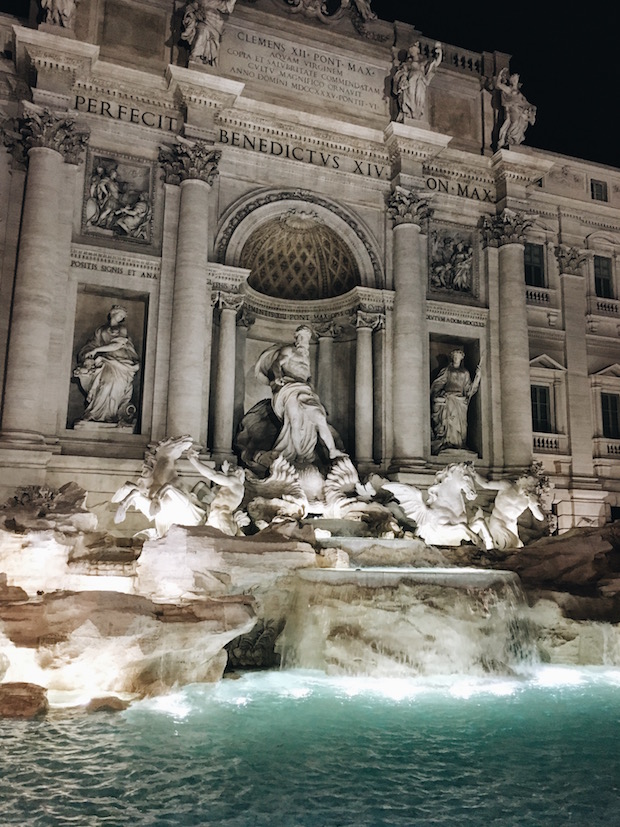 WHAT TO DO |
It goes without saying that a visit to the Colosseum is a must. But what you may wonder is whether a tour is necessary. In one word: Yes.  Not only do the tours allow you to bypass the winding lineups outside, but they also allow you to get access to more once inside. In past, we found a private guide to take us through, which we have found incredibly informative. This time, though, we wanted to be able to visit the underground, which is a relatively newly opened level of the Colosseum. This level houses the tunnels, chambers and cells that held animals, gladiators, the shafts to carry the animals up to the arena level, etc. After doing some research online, we booked a small group tour, which not only included a tour of the underground level but also gave us access to the third tier which, in my opinion, is where the most impressive view of the Colosseum is captured. The tour also walks you through the Roman Forum and Palentine Hill, which any history buff would appreciate. Walking through these areas with a knowledgeable guide really does make these areas comes to life!
Take a walk through the Pantheon. Built between 118-128 AD, it is one of the most well preserved monuments in the Roman world. Incredible to think that something built nearly 2,000 years ago remains standing…quite gloriously, I might add, to this day. It also remains the largest unsupported dome in the world. Truly a magnificent feat and worth paying a visit to. Admission is free.
The Vatican and St Peter's Basillica. Scott and I had the opportunity to tour the Vatican on a previous vacation which we found super interesting, but in light of the fact that it was a lengthy tour and it was extremely hot we opted to make a visit to St. Peter's Basillica only. The pure size of this church is mind boggling and our kids were in awe of the architecture.
Climb the steps of the Vittoriano Monument and take in the panoramic views of Rome. To get an even better view, take the lift up to the very top of the monument. Tickets are required for the extra "lift".
The Spanish Steps are iconic to Rome and really speak to the romantic's heart. It was here where I was offered a rose and took it willingly until I realized it wasn't for free! Live and learn… This area is indeed busy but sitting near the top at sunset might be one of my favourite things!
The Trevi Fountain is majestic but many get frustrated trying to navigate this area with the monumental amount of tourists each straining to get the perfect photo. Our airbnb was literally 20 steps away so I can say that we had the chance to figure out the crowd situation. For the best photos and a chance to enjoy the fountain without squeezing between people, arrive before 10am.  As with Rome in general, early mornings are very quiet on the streets and momentum builds throughout out the day. We noticed the fountain was still buzzing around 1:00am so make the morning your time to view it.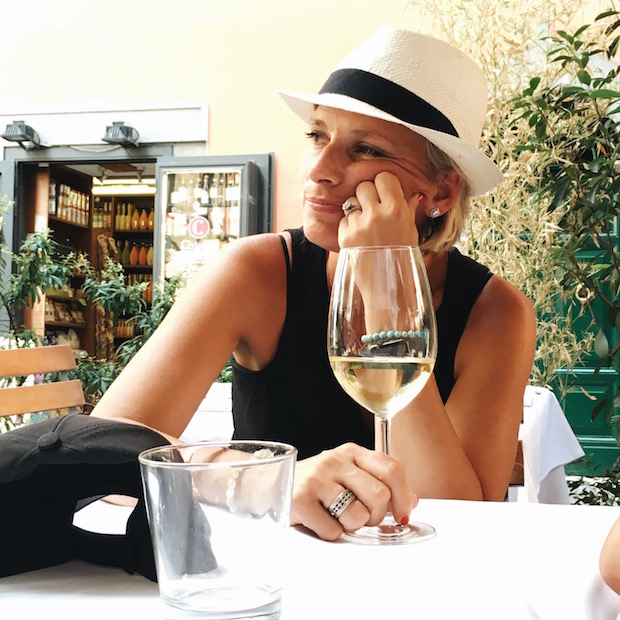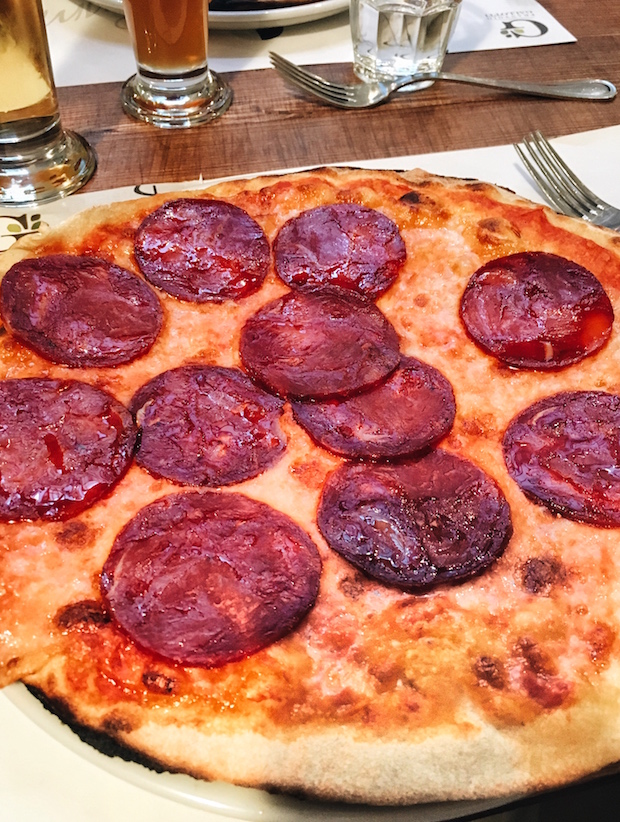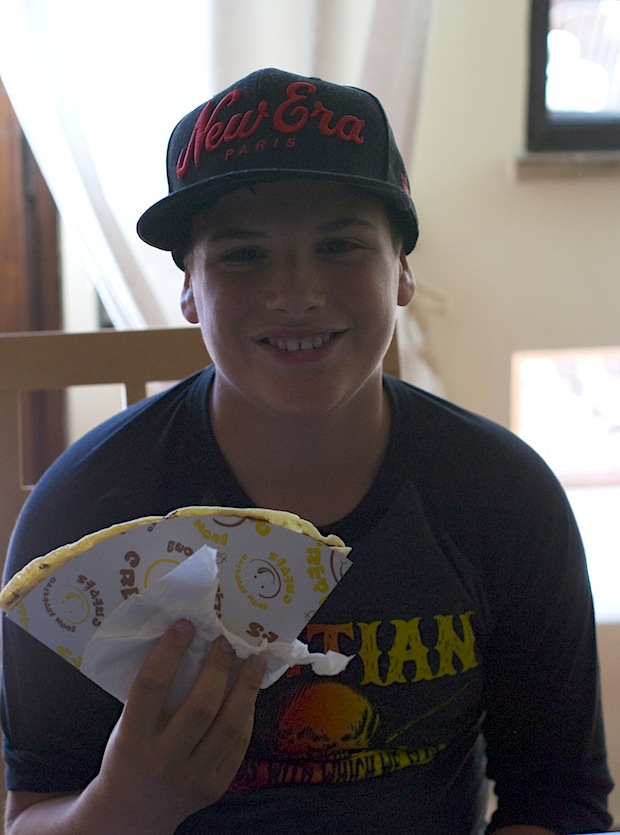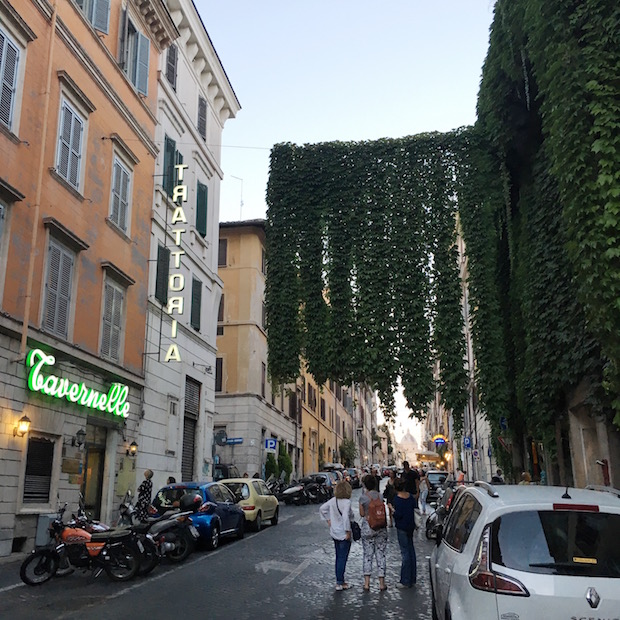 EATS |
Tazzo Doro Are you surprised I found a delicious coffeehouse? You'd expect no less I hope! Yep, I loved the Americanos here so much, I stocked up on their beans to bring home. (I'm sad to say that I've already depleted the stock.). On a hot day, try their Espresso Granita… Don't be afraid of the long lines…they move fast.
Tavernaccia Da Bruno in Trastavere is a family run trattoria. Delicious food for completely affordable prices. Ummm…we ordered half a litre of wine for $4!! Pizza, pasta and other Umbrian/Sardinian specialties. This was one of Katie Parla's spot on recos.
Emma Pizzeria . You must try their suppli here. Fried rice balls. Oh yes. They are to die for. And I'm glad we ordered it to be shared or I would have eaten every last bite myself! The pizzas (I had the Chorizo) were some of our favourite in our Italian travels.
Gelato at Fatamorgana was delicious. Unique flavour combos are what stood out. Basil Walnut, Lavender, Rose with Violet. The other standout: Gluten free, vegan options available.
You might think I'm crazy but we found some dynamite crepes close to the Trevi Fountain. Crepes in Rome? Score! A nutella crepe around 4pm everyday got me jazzed up during the afternoon lull. Who knew this hole in the wall pizzeria could produce such a delicious afternoon treat? Trevi Pizzeria – 92 Via delle Muratte
On my list for next time: Caffe Propoganda located just minutes on foot from the Colosseum. Scott, the kids and I were so excited to enjoy lunch at this highly rated bistro after a long morning of touring the Colosseum and surrounding grounds. I tried not to cry when we arrived to sign saying that they were closed for summer holidays. The next door cafe just didn't cut it.
La Carbonara. I can almost write the same story as above. We arrived here as well to read a "Closed for summer vacation" sign. Rumor has it that their homemade pastas are off the charts.
Here was our little home away from home: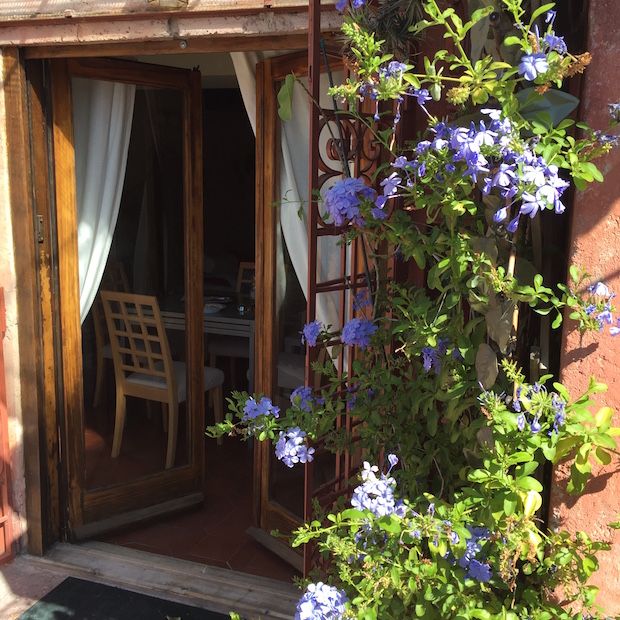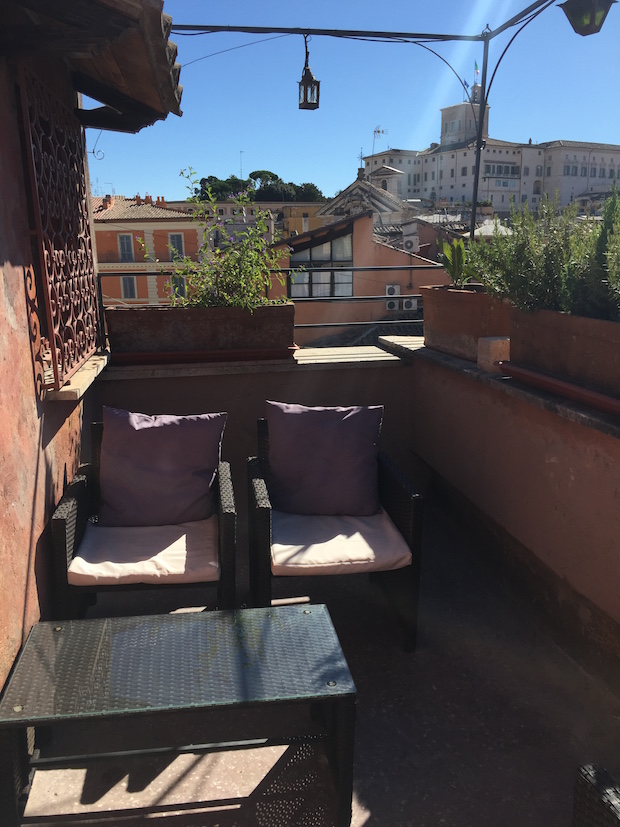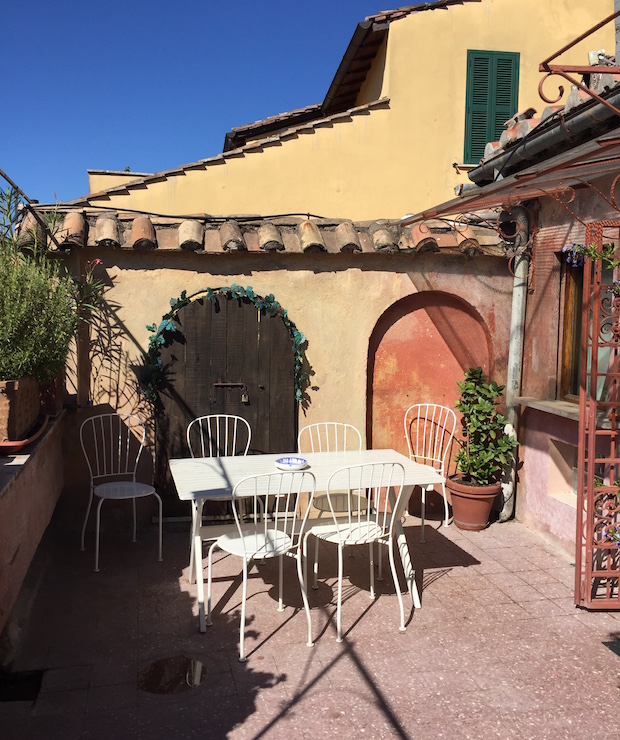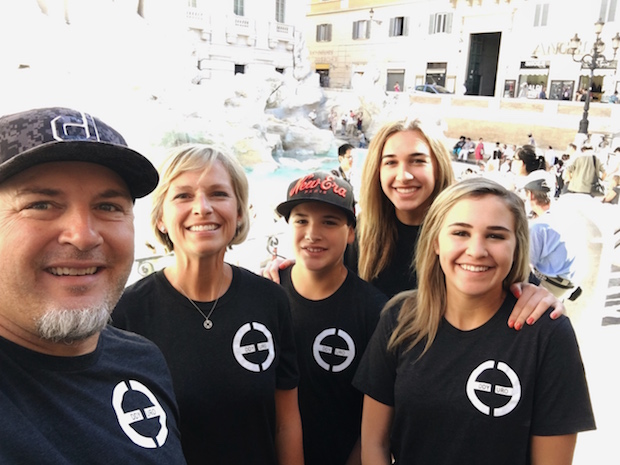 Ahhh Rome… Ciao bella!