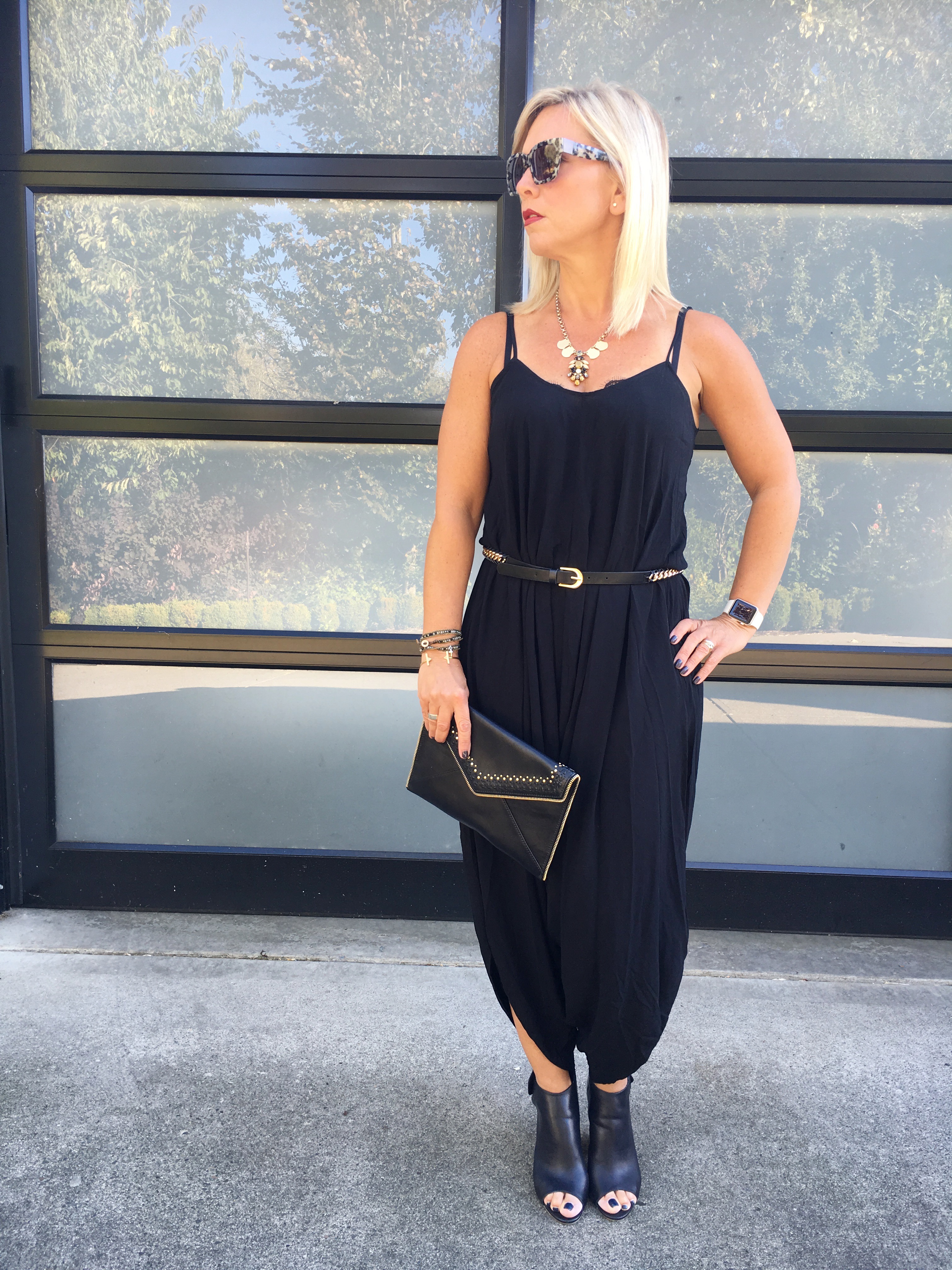 Tis the season for blogger events and I have to admit that I don't have a ton to wear….a little too much enjoying and indulging this summer.  So, when I was in Toronto last week, I did a bit of shopping.  I found a dress to try on at Urban Outfitters and the fellow working the change rooms mentioned that there was a really great jumpsuit that he thought I should try.  I have had very little success in the past with jumpsuits as they usually are too snug on my thighs, but, hey, I had time and nothing to lose.  He called around the store and brought me the jumpsuit in all three colors, but recommended that black was the most flattering and versatile.  When I took a look at it, I thought, this will be a joke…it's not something I would ever try on.  But I gave it a shot, especially after the dress I had picked for myself looked tragic!  And….I was totally surprised by the jumpsuit!  It was comfortable, hid my not-so-favorite things, and was also very reasonable.  He suggested that I find a belt to give it a bit more shape. So, I happily walked out of the store with a piece that can be dressed up for going out, works if I have a few extra pounds (even though I'm going to try my darnest to lose them), and can be layered with a leather jacket for cooler days.  This really is an outfit for all seasons.
I found a black and gold belt at Forever 21.  I love the gold chain detail.  And to help my shape even more, I do wear Spanx under the jumpsuit.  And these booties!  They are on sale right now.  They are the perfect transition shoe from summer to fall.  The leather is super soft and the heel height isn't out of control.  They look great with dresses and with jeans too!  I know that I am going to wear these a lot. A blingy necklace adds a bit of sparkle. The black leather jacket I've had for about 7 years…it goes to show that it's worth investing in a staple like that because it doesn't go out of style.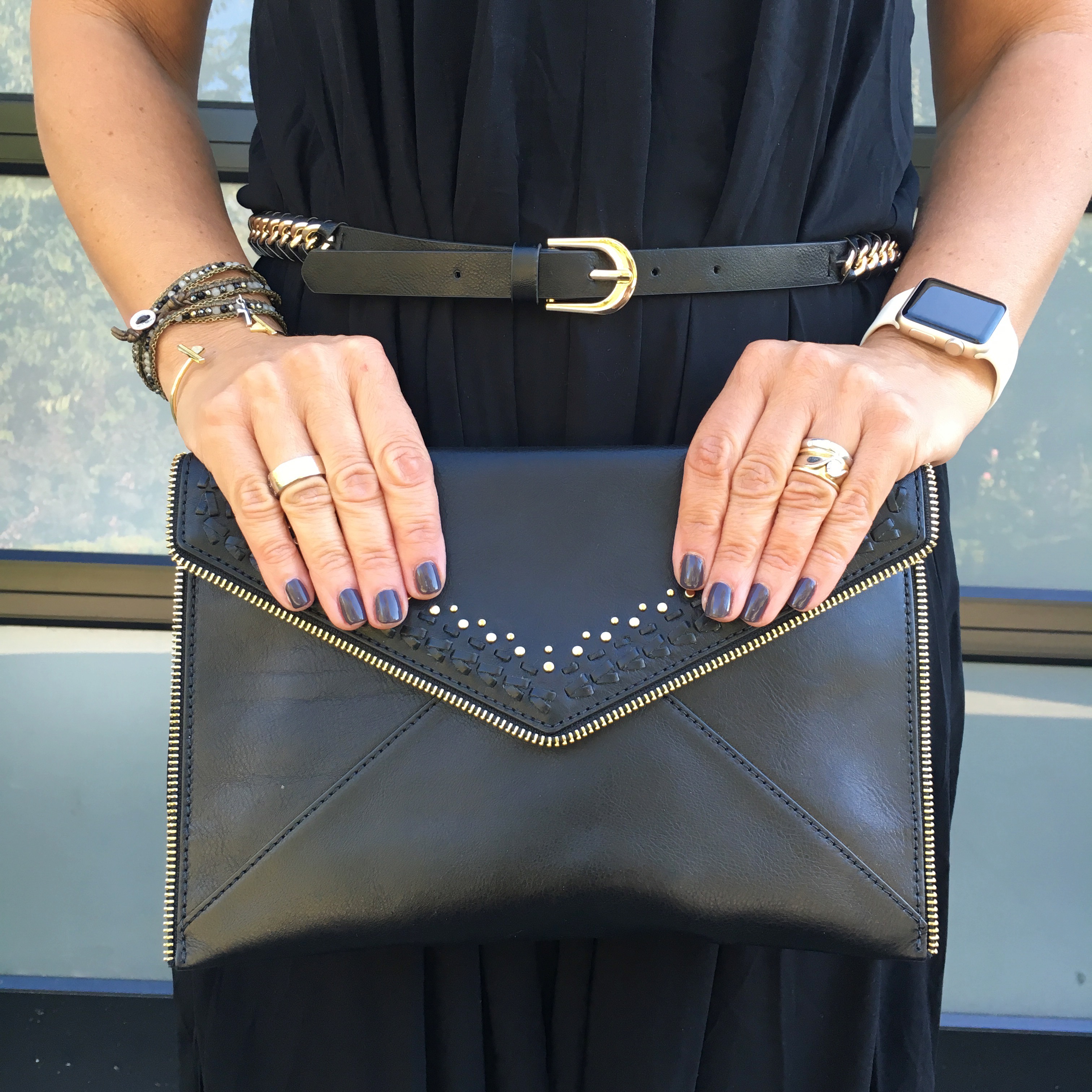 You can never go wrong with a black clutch…it's a piece that will work for going out for many years to come…it's classic.  And these sunnies have been my go-to all summer.  I love the dark lenses and the chunky tortoise frame. My go-to polish this fall is a dark, grey-ish mauve.  It's a great neutral that goes with everything.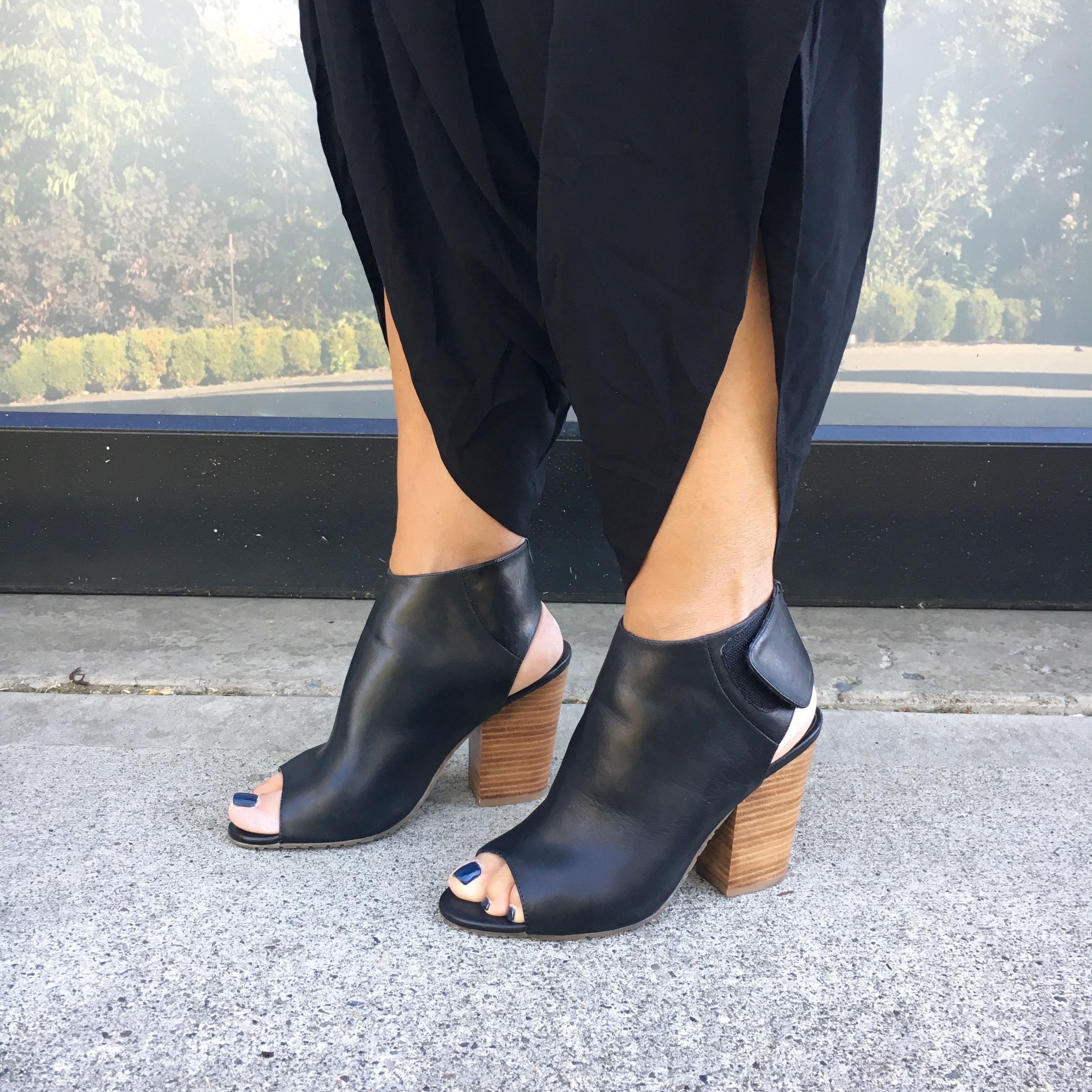 Bottom line…it never hurts to try on something that might be outside the box for you!  You might surprise yourself in the best way!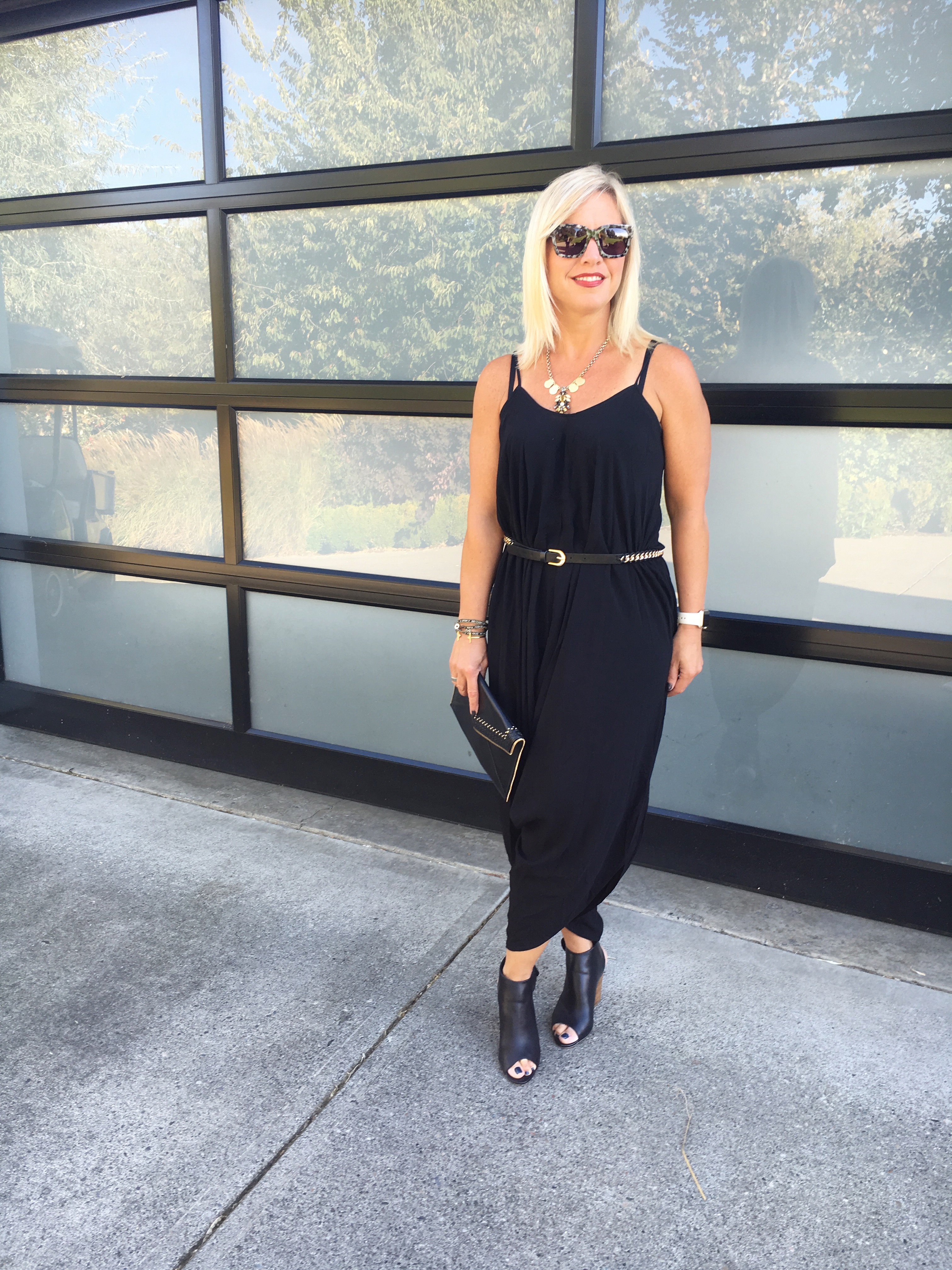 Jumpsuit | Booties | Belt | Clutch similar here and here | Necklace similar here, here and here | Leather Jacket similar here | Sunglasses | Nail Polish