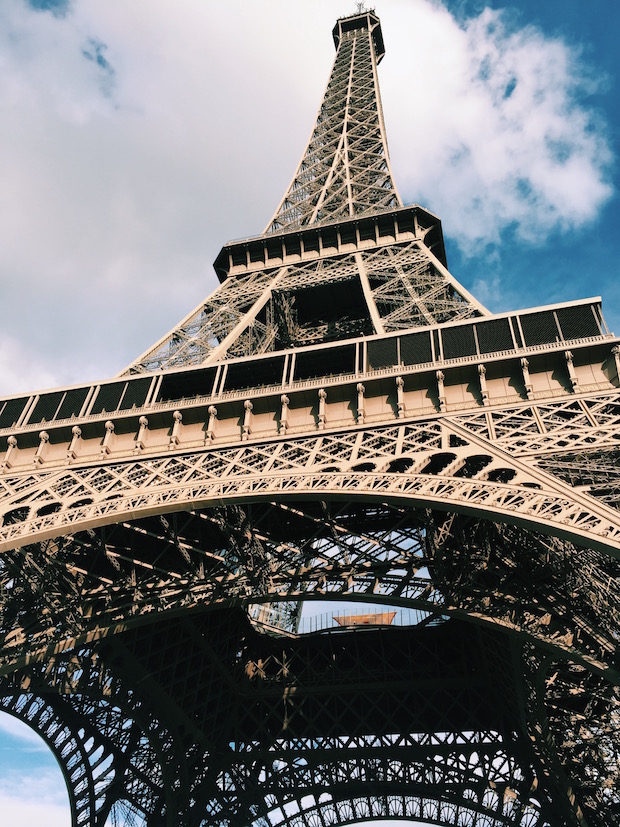 I really do have a thing for the city of Love. There is a magical quality that is palpable. I'm not sure if there is any one thing that makes it so special, but rather the coming together of so much beauty, deliciousness, culture, history all in one place.  It's just so chic in such a non-try hard way. Sigh. This may have been the one place where I felt my Birks made my tourist status very obvious!
Our visit to Paris was a mix of wanting to get to all of the iconic landmarks and also finding the "off the beaten track" gems. The more we travel, the more we look to seek out where the locals spend their time.
I've also sprinkled in some recos from a trip that Pam, some girlfriends and I made to Paris 2 years ago…that vacation looked a bit different as we were all game to test our culinary chops and experience more formal, intricately executed cuisine.
Are you ready for a long read? Coffee or tea in hand? I sure hope so! There was much to re-cap and I didn't want to leave out any of the good stuff. Hope you enjoy!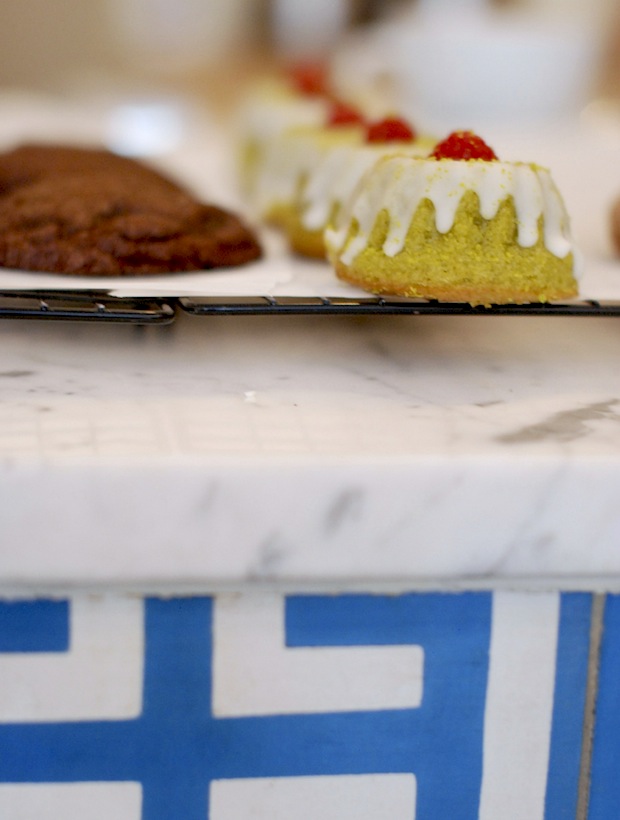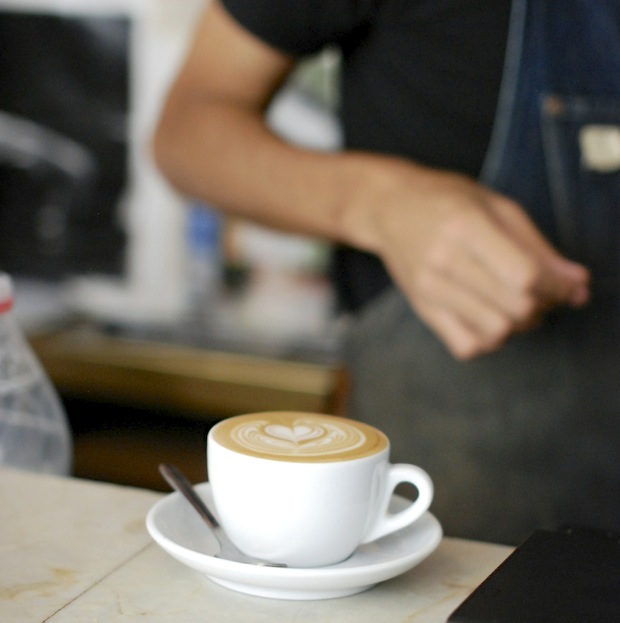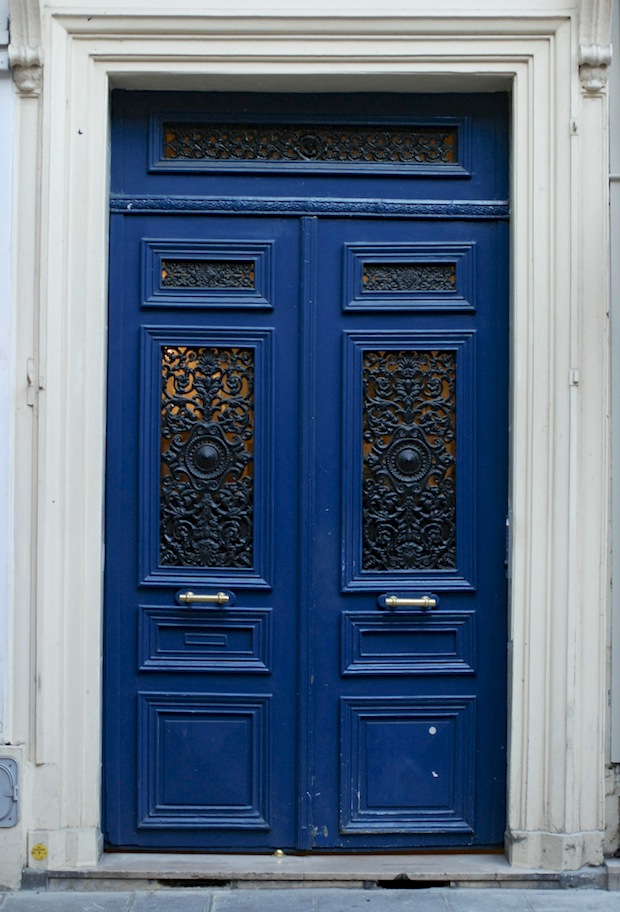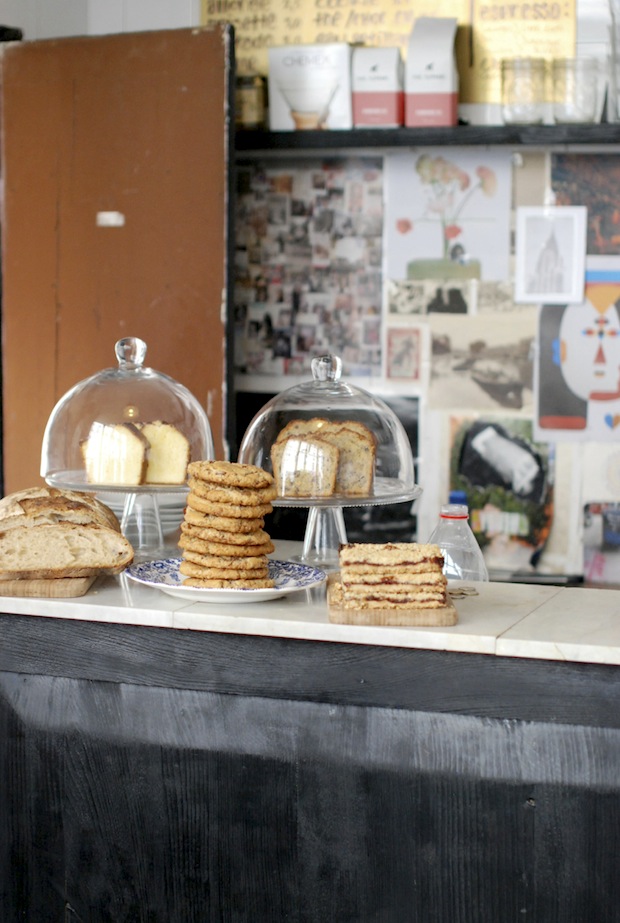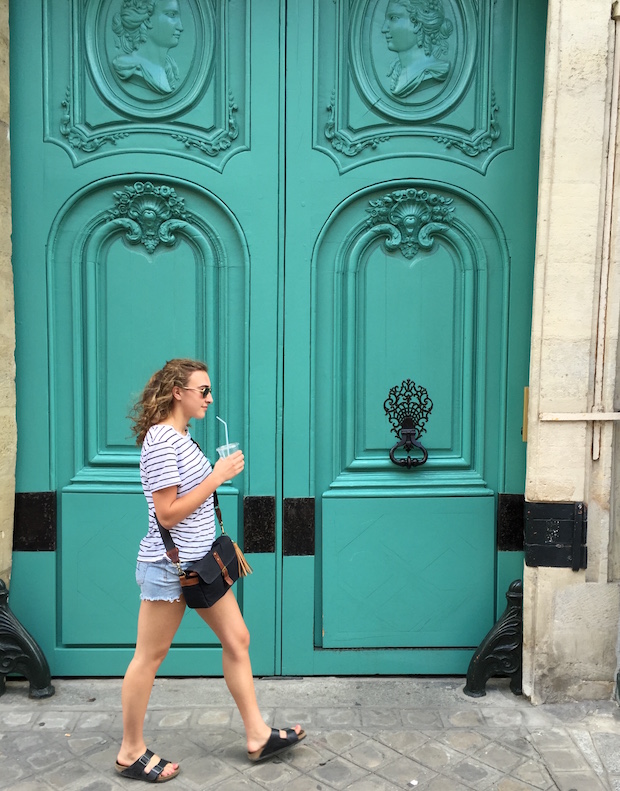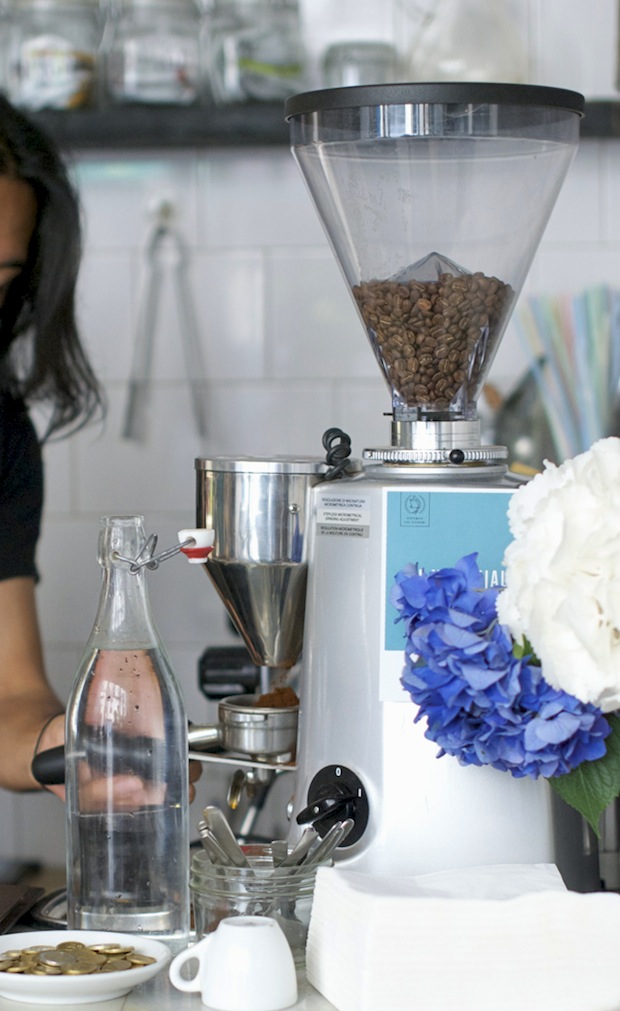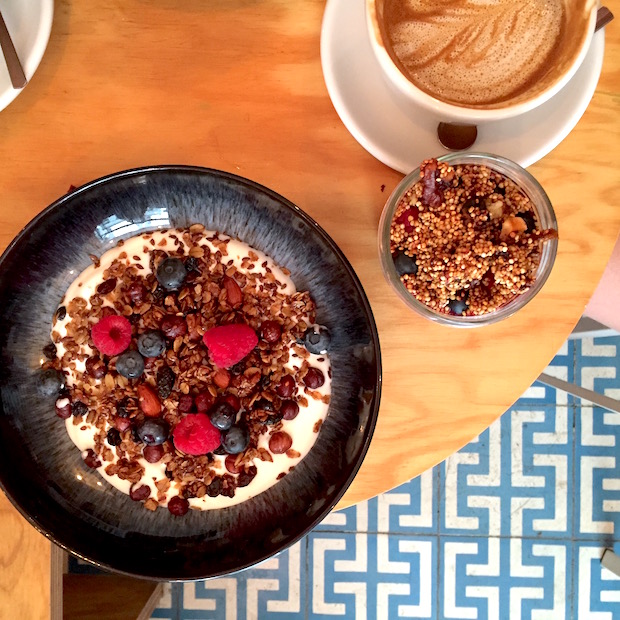 But first COFFEE ||
On a visit 2 years ago, Pam and I were thrilled to see that the pursuit of good coffee is something the Parisians take seriously so I felt properly pumped to visit some well noted cafes this time around.
The Boot has to be the most tiny and charming cafe I've ever visited. I dare you to keep your camera in its case…ok, I win. A former cobbler's shop, this itty bitty space is indeed enough to produce some fabulous coffee. Grab a pastry to enjoy with your hot drink.
Ob-La-Di with it's instagram worthy tile floor, cozy seating and delicious breakfast menu (avo & toast, yoghurt & granola) is a must stop. The lattes here are to die for as well.
Telescope has a cool Scandinavian vibe and makes a great stop for granola in the morning or treats in the afternoon. The beans they use change often but are all top notch.
Pam and I almost walked past Fragments, not noticing what lay behind the simple matte black entrance. I'm really glad we made our way inside for an early morning coffee. Coffee is a science here as each cup has it's beans measured and ground to order, one drink at a time. Take some time to enjoy your rich and bold java on the outside patio.
EATS ||
Les Coquettes – this dinner topped our list this vacation… belonging to Michelin starred chef, Christian Constant, the restie is named for the cast iron pots that many of their dishes are cooked and served in. Cozy, comfort food that is huge on flavour. Just around the corner from the Eiffel Tower.
The tasting menu at Verjus was full of delicious and inventive courses. It is more of a splurge dinner and worthy of getting a bit dressed up. Dinner courses are served slowly and to be enjoyed for all the different elements being set before you.
Frenchie – Michelin starred restaurants can tend to be labeled as "pretentious" or "overpriced for what you get".  Our experience at Frenchie was neither, thankfully. The food is just simply next level and so beautifully presented. One note, reservations are hard to make…that may be an understatement. Persistence is the key here. I'm thankful Pam is gifted in that area.
L'As du Fallafel – I was wary of the hype surrounding this place. The lineups, the photos of Lenny Kravitz plastered everywhere (apparently he's a huge fan), the very loud staff outside encouraging you to join the lineup.  It wasn't looking promising. What seemed to be a tourist trap proved itself worthy by the falafel itself. I'm not saying I looked pretty eating it, but it was real good.
I may have made my family walk about 45 minutes to get to Eggs and Co but…after their hanger subsided they would agree that it was a a delicious brunch. As the name suggests, eggs are the name of the game and there is a long list to choose from: benedicts, eggs florentine, omelettes. "Brunch" items include pancakes, fruit and coffee along with the eggs. You won't leave hungry.
Candelaria. Mexican food in Paris? Yes please. Eat uber casual street style tacos in the small but bustling storefront or venture through the unmarked door at the back of the restaurant leading you to a dimly lit cocktail bar where you can enjoy meticulously crafted bevies.
*On my list for next time: Holybelly — I almost cried when I found out that August marked the month that they were closed for holidays. Legendary as "the" place to brunch, I WILL make it there one day.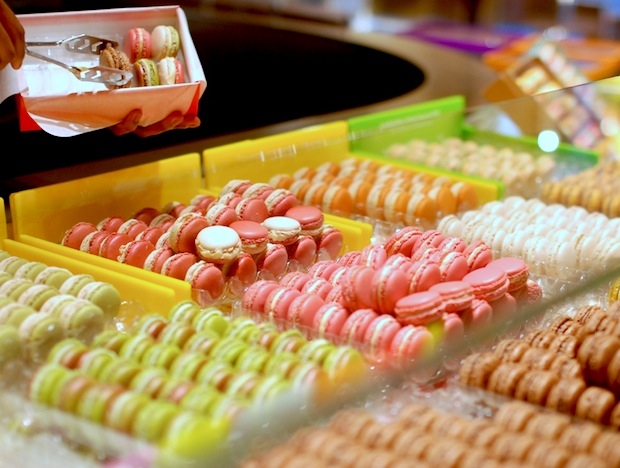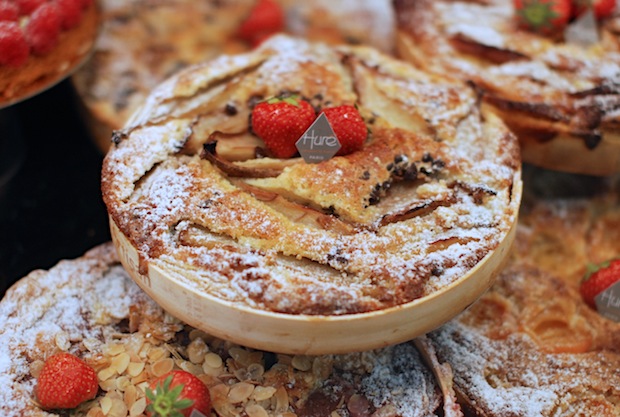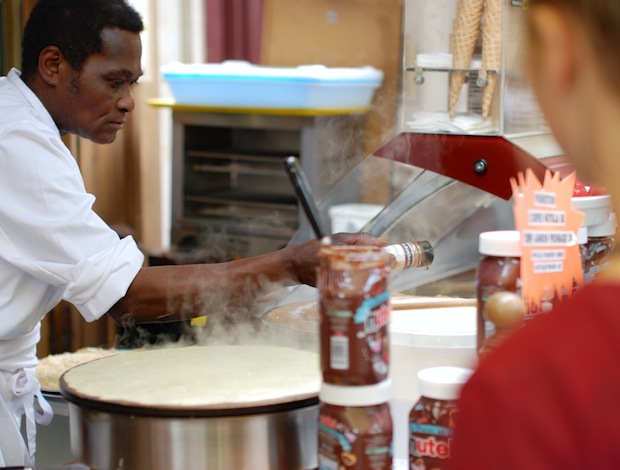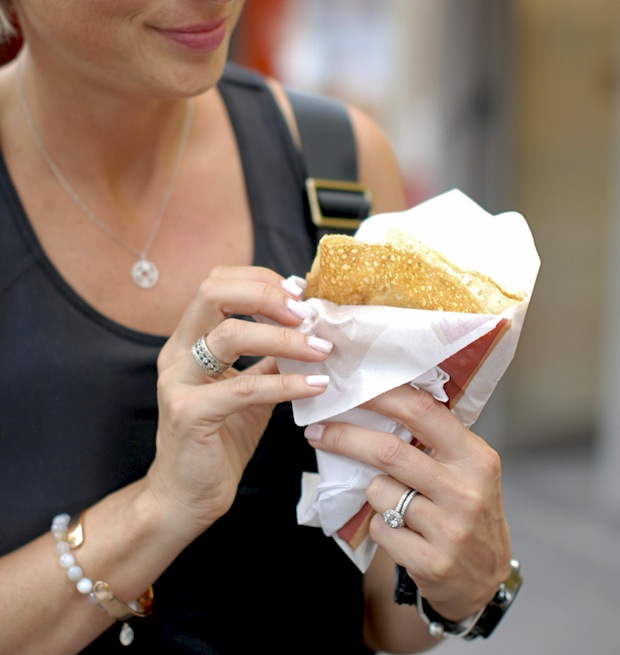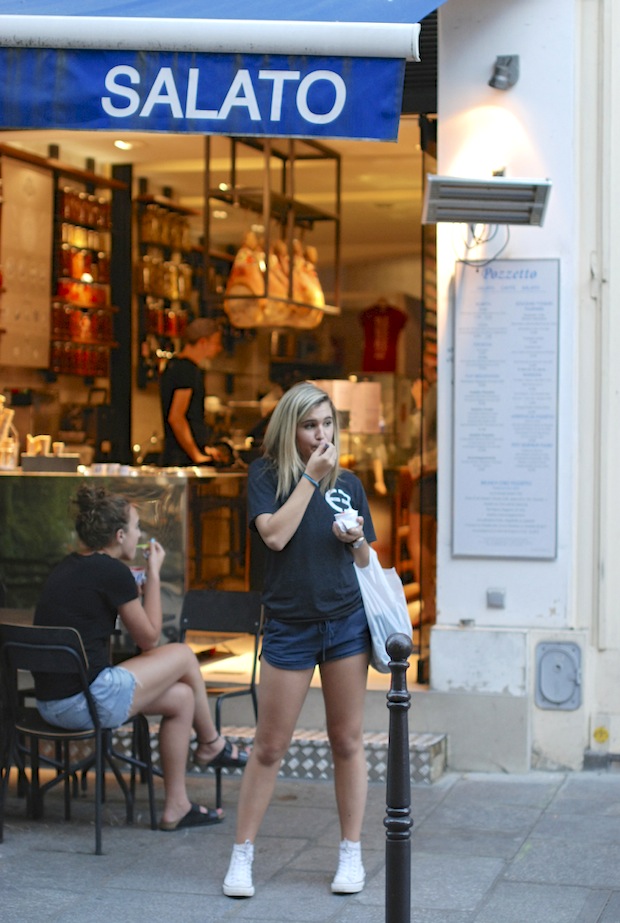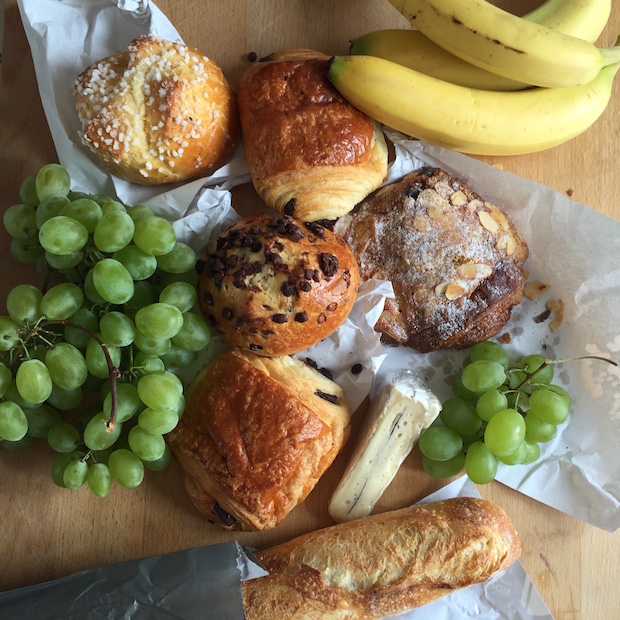 INDULGENCES ||
Home to exquisitely crafted macarons, Paris offers some of the very best. We did learn, however that not all macarons are created equal. Our favourite? Pierre Herme.  A box of the assorted flavours lasted about 5 minutes in front of Melina, Lexi and myself. We couldn't resist trying each of the different flavours! Our favourites: Pear, Salted Butter Caramel and Pistachio.
Walking through the district of Saint Germaine, it won't take long for you to realize that chocolate is an art form. I am in awe of the designs and flavours that we sampled. Patrick Roger was one of our most memorable stops. Touted as one of France's top chocolatier's, he is known for his life-sized chocolate sculptures which really are a sight to behold. Well worth a visit to see some of his sculptures as well as as the beautifully crafted individual chocolates.  Works of art, every one of them.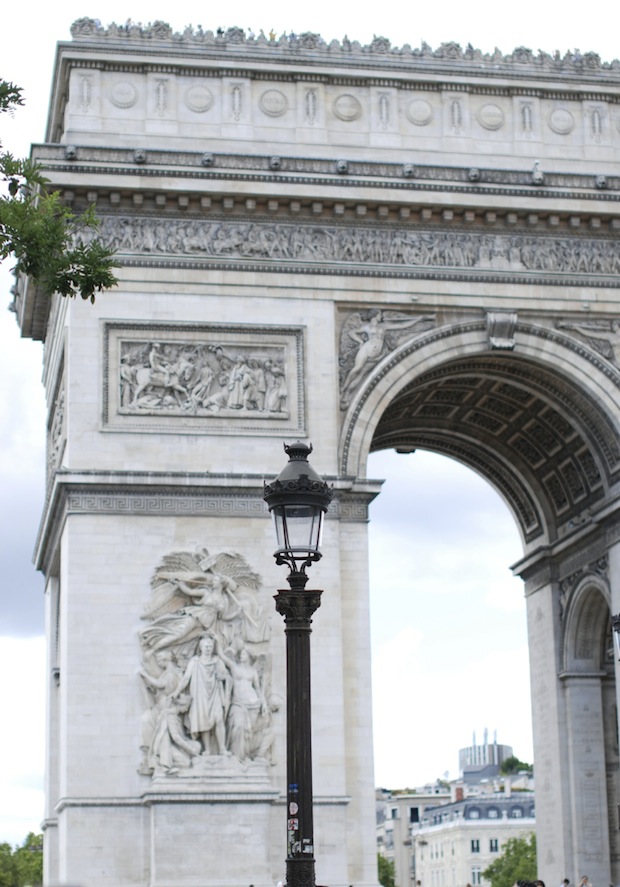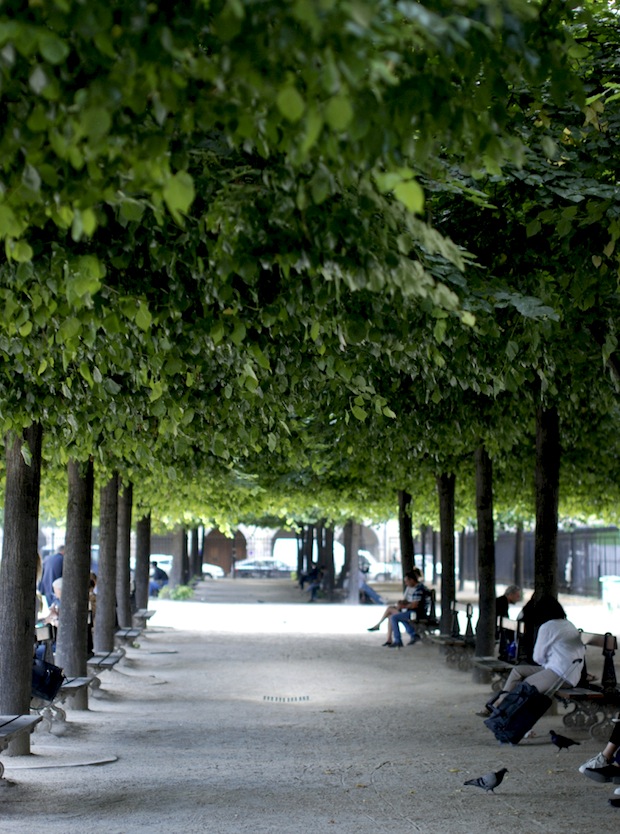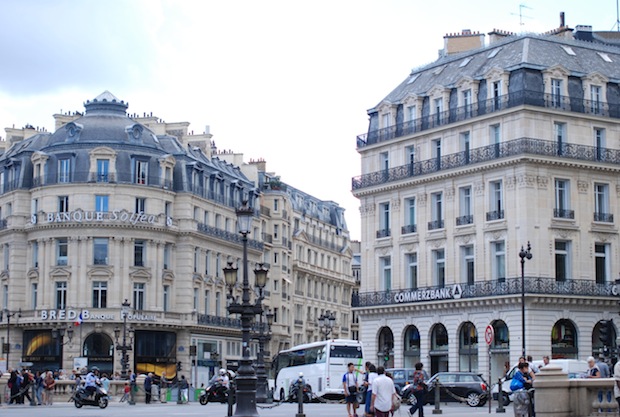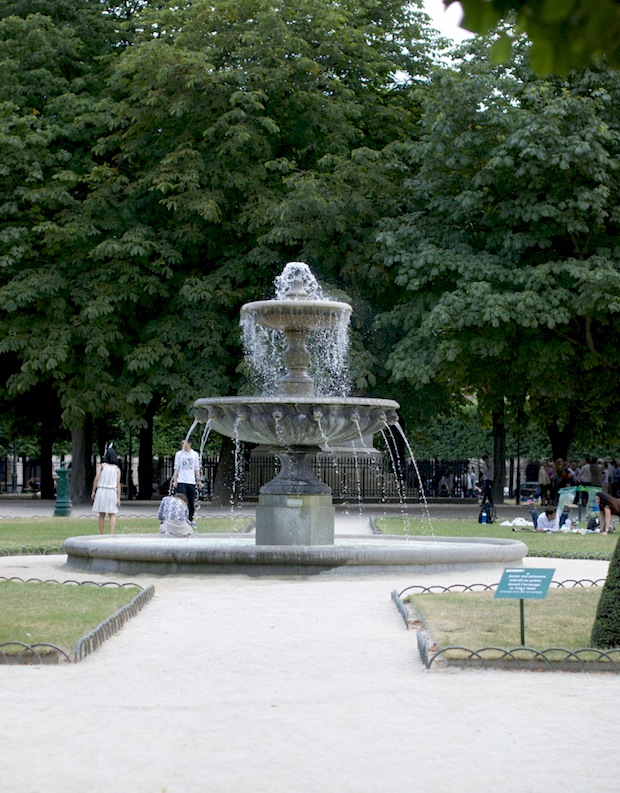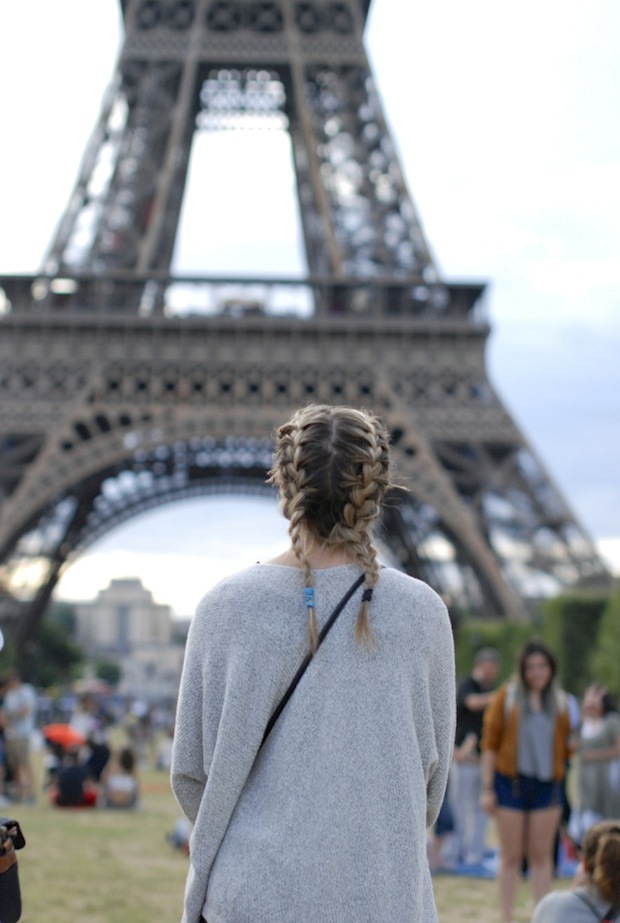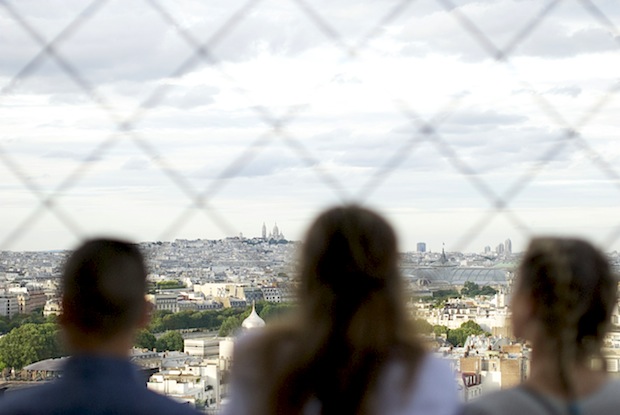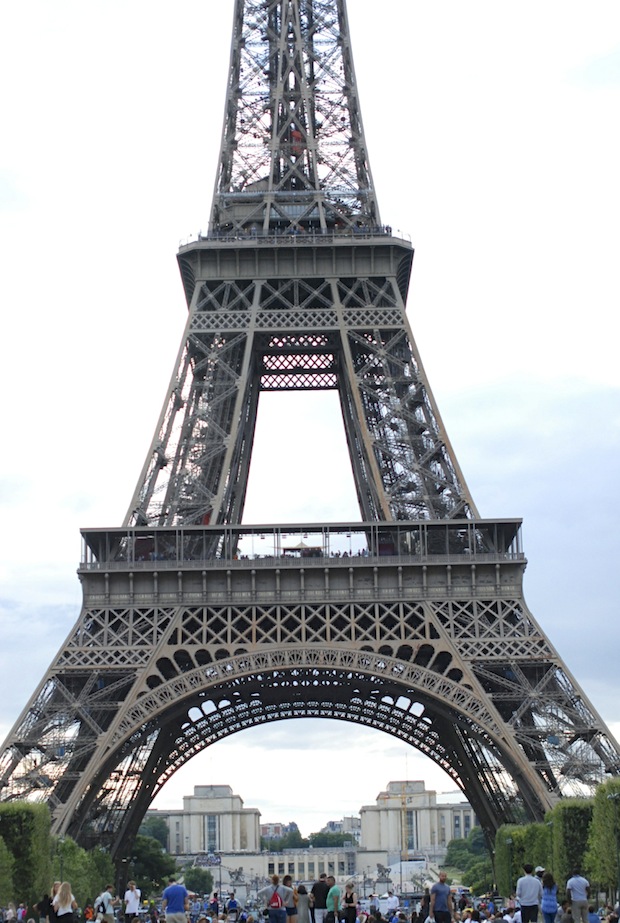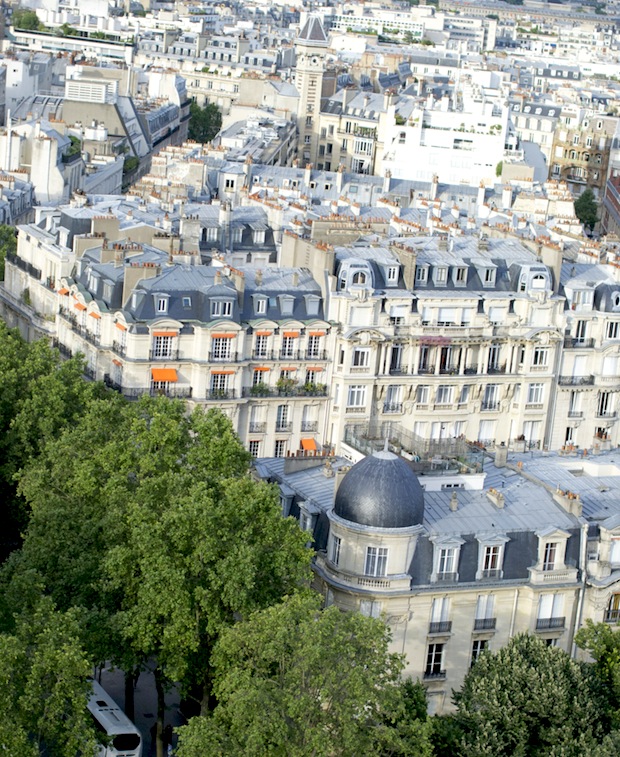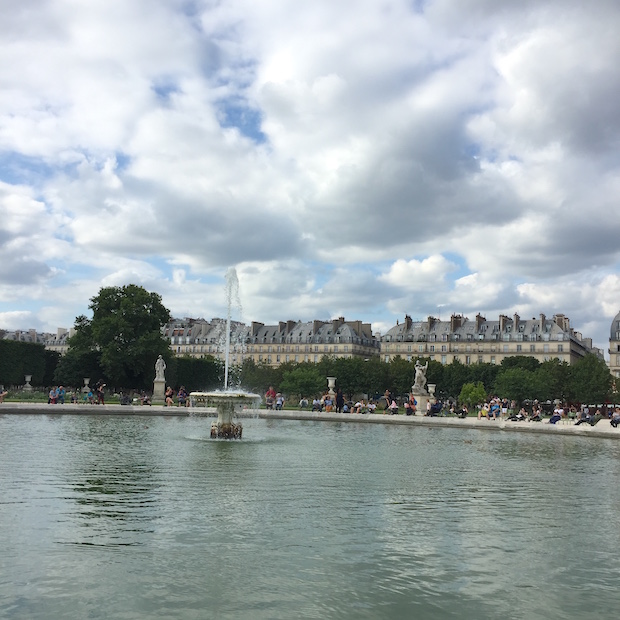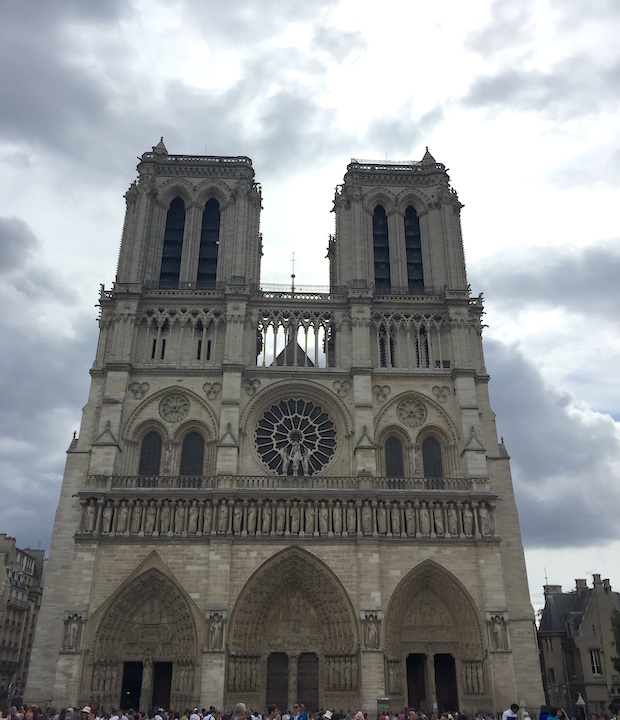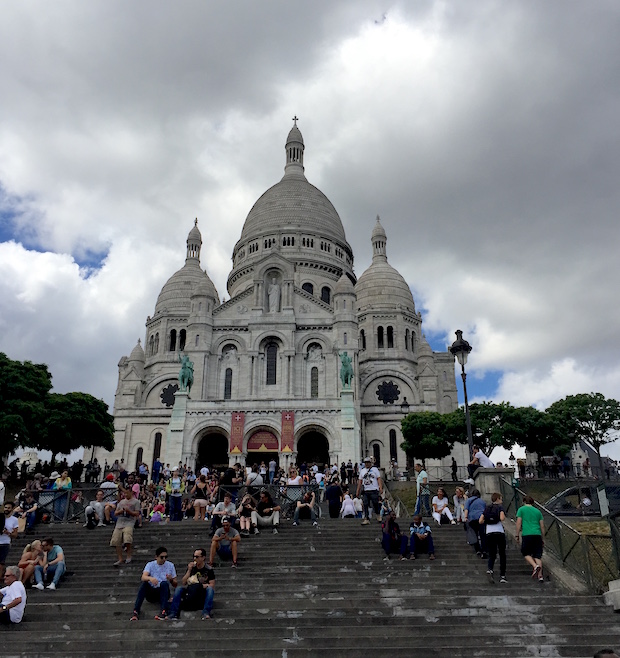 TO DO ||
The quintessential must-sees are of course: the Louvre, Arc du Triomphe, Champs Elysees, Eiffel Tower, Notre Dame etc all which we did indeed visit. The architecture…the history…the detail..it's all so incredible and a camera just doesn't do it justice. It was a thrill to see it through our kids' eyes…
Melina wished to see the Eiffel Tower both during the daylight and lit up at night. While I initially balked at the idea, it ended up being a magical evening for us. After visiting the tower and walking up the stairs to the first level…and taking a million pics… we walked to dinner nearby (Les Coquettes, which I mentioned above). We took our time and enjoyed our eats and then headed back to see the Eiffel Tower sparkling in the evening. Melina was right. So worth it.
We also looked to spend some time exploring the different arrondissements as each has such a different flavour such as Montmartre, the 18th arrondissement. Located atop a hill, this might be one of the most remarkable viewpoints in the city. The Sacre Couer is its most notable landmark sitting on the very crest of this hill. This area is lively and full of artists displaying their works, little cafes and souvenir shops.
Shop the Marais. A labyrinth of alleys and cobblestone streets lined with haute couture, charming cafes, galleries and boutique make this my very favourite arrondissement to stay in.  You will also find some of the most beautiful doors that are so ridiculously instagram worthy! While exploring this district make sure to spend some time enjoying a coffee in the Place de Vosges, one of the oldest and most beautiful squares in Paris. Such an idyllic pause in the day!
While shopping wasn't our main focus on this family vacay, my absolute favourite store to wander through is Merci, also located in the Marais. This concept store has it all: housewares, kitchenware, clothing, stationary, gifts…it's the perfect place to buy yourself a treat. Bonton (the Marais) and Petit Bateau are great stops for kidswear and gifts.
Plan a picnic. One thing I love about Paris is the multitude of fromageries, butcher shops, markets, boulangeries and wine shops. It simply makes for the best meal! We spent one afternoon wandering into a handful of shops and gathered food for what proved to be one of our most memorable evenings…sitting around the table, picking away at an incredible charcuterie plate, breaking off hunks of baguette, sipping cheap (but delicious) wine and just relaxing. It doesn't get more Parisian than this!
Indulge in the many crepe and ice cream carts that seem to be on every corner. There really is no comparing a Parisian crepe to anything else. They are that good.
A highlight for us was spending an afternoon in the Jardins du Luxembourg.  The pond that surrounds the central Medici fountain is the perfect place to relax and allow your kids (or adult kids!) to rent toy sailboats. With long sticks, they push replica 1920's wooden sailboats from one end to the other. Lincoln had so much fun trying to figure out the most aerodynamic way of moving his boat! It was a welcome break from the busy streets with its stunning gardens, live music and orchard trees.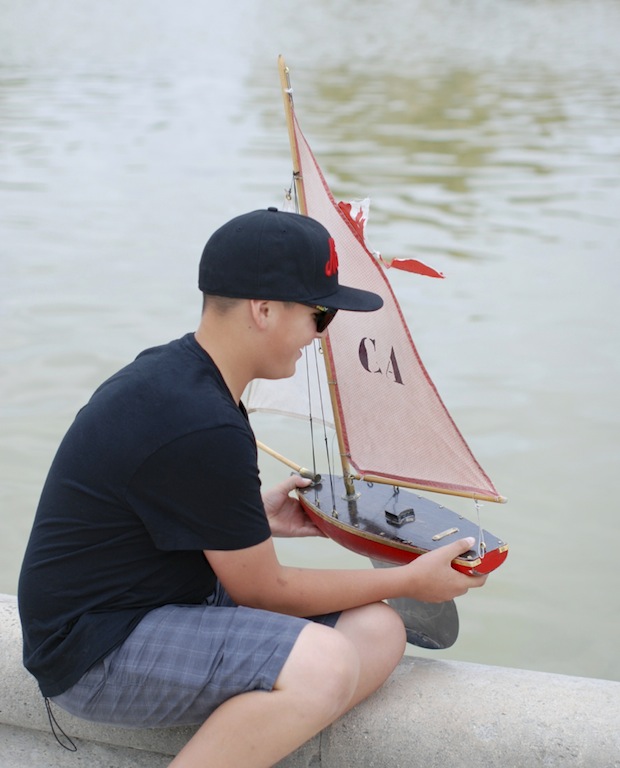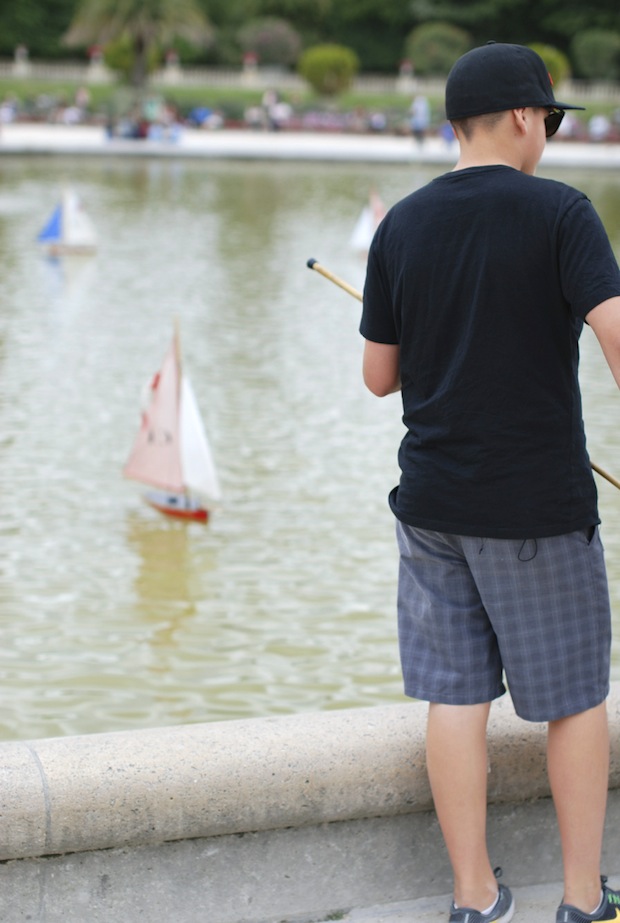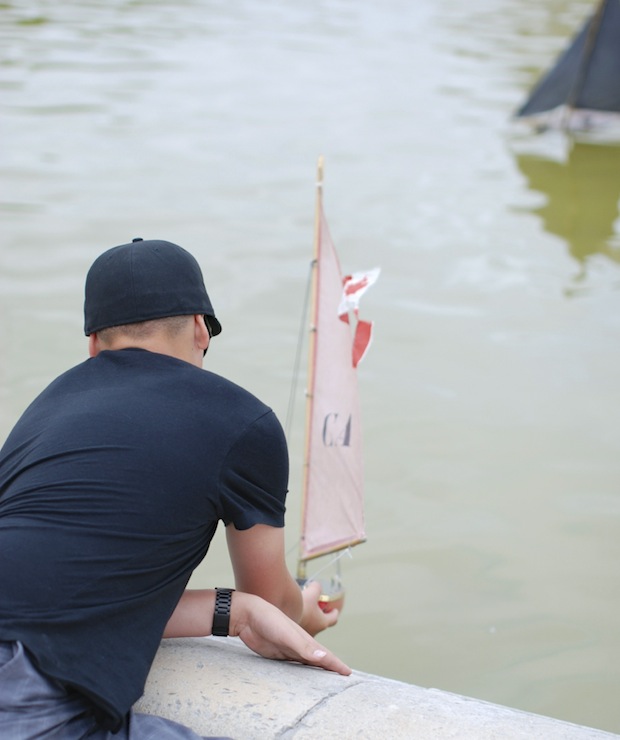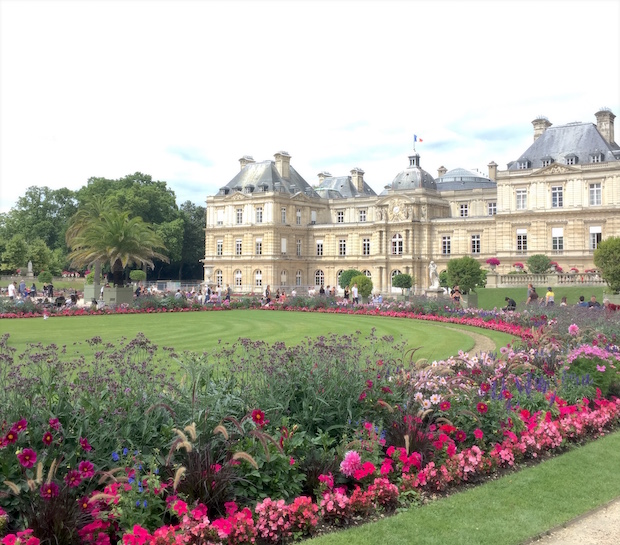 We really did get such a great taste of Paris and we left already dreaming of the next time we can return. I know that we only scraped the surface…I do believe that it would take years to uncover each corner of this city! Until next time…