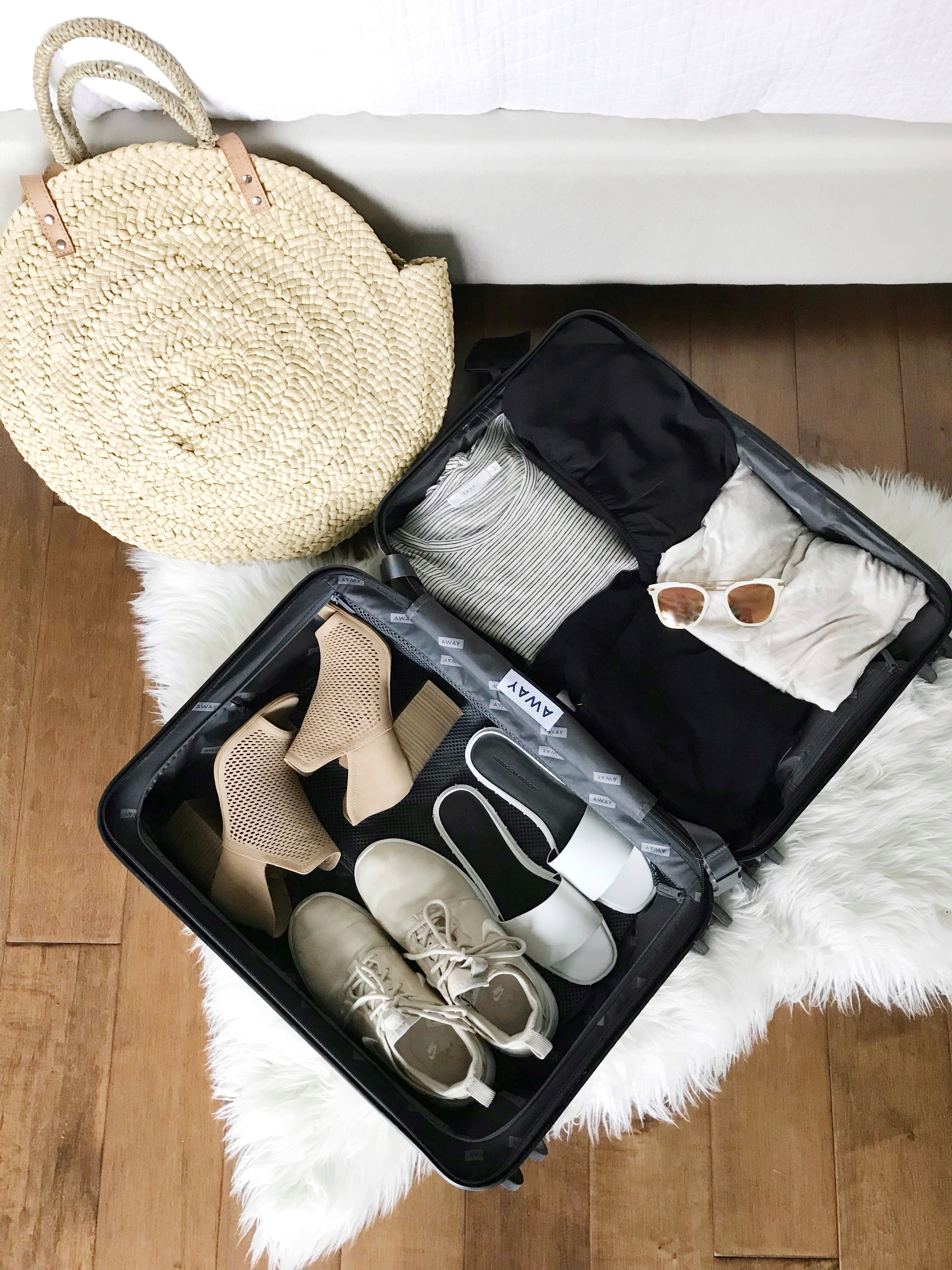 I don't know if it's a West Coast thing, but I feel like everyone gets out of dodge for Spring Break.  I feel like a mushroom at the end of winter…hey, they thrive in dark and damp environments.  So Spring Break is a chance to dry out and get some Vitamin D.
This year I'm going to try to pack for our trip to Palm Springs in a carry on.  That means very carefully editing my outfits and planning ahead!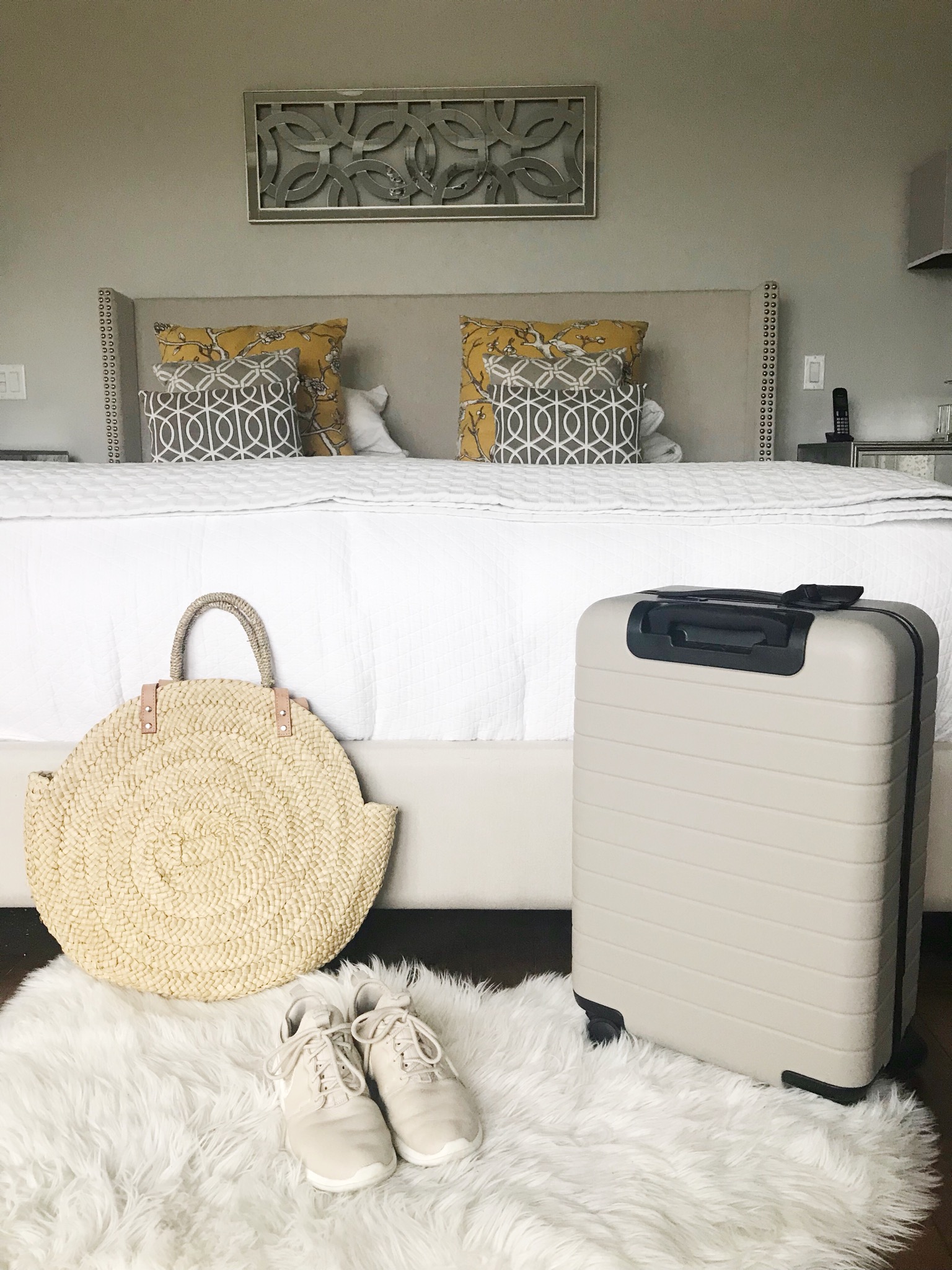 And, having the right carry on bag is key!  Jason claimed my Nomatic Bag (and he's not giving it up)  and Laurel got me onto Away's Bigger Carry On.  It's the maximum size I've found in a carry on and complies with most airlines' restrictions (always check the airlines' carry on sizes as they vary).  I love the built-in laundry bag and the ejectable battery for charging your devices (which is compliant with all airline policies, TSA-approved, and safe to fly).  You can fit more in this bag than you think!
I will be adding some items to my bag that I already have, like swimsuits and coverups.  These are some items that are big this spring that I knew I needed to get for my trip.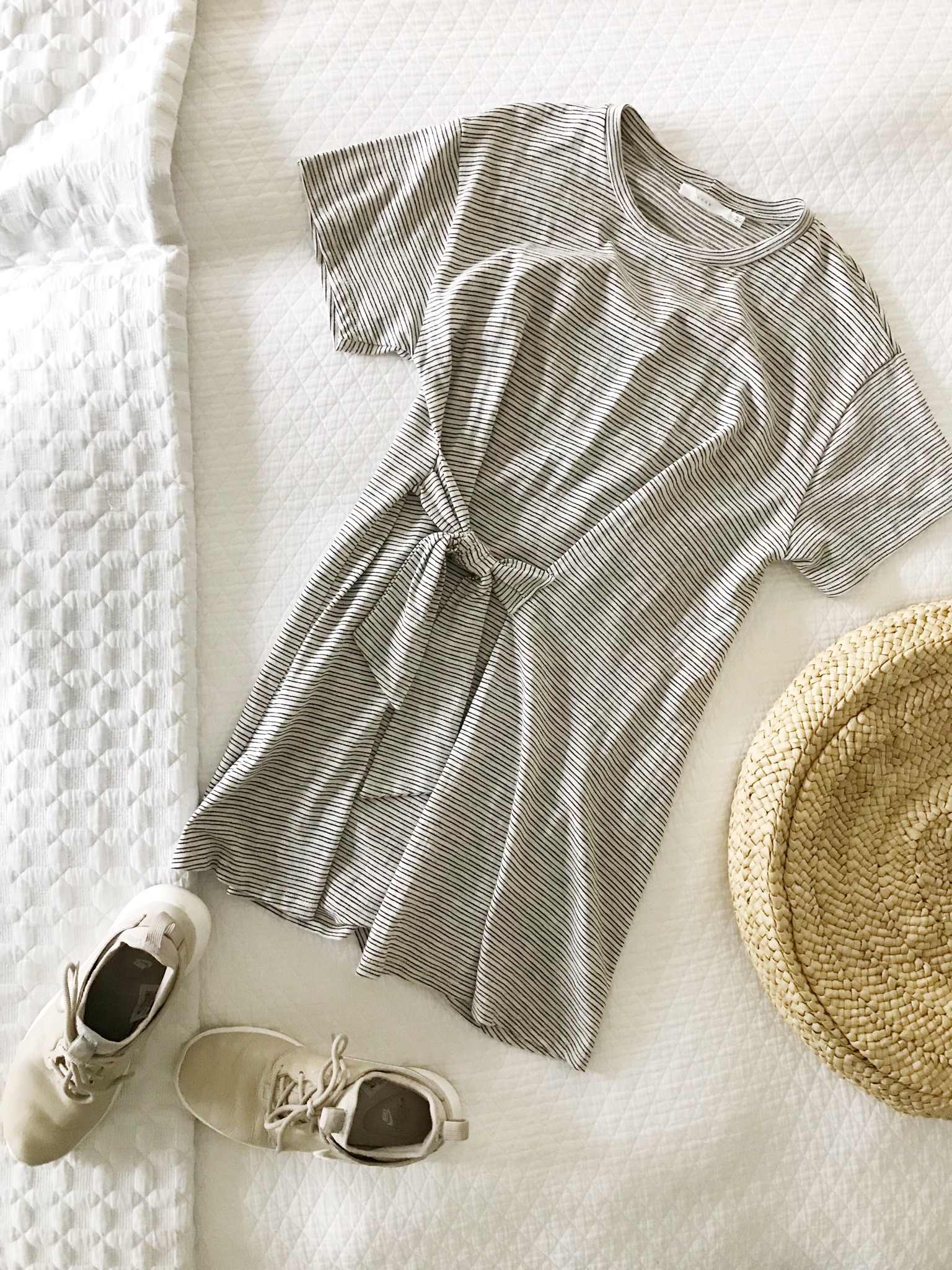 A t-shirt dress is so easy, and I really love the side detail and the thin stripe on this one.  It will be super cute with runners.  I also really love this Tobi black off the shoulder dress with the ruffle detail on the sleeves.  This can be worn with white slides or dressier with a bit of a heel.  Dresses are awesome when you are packing in a carry on because they are total outfit in one piece!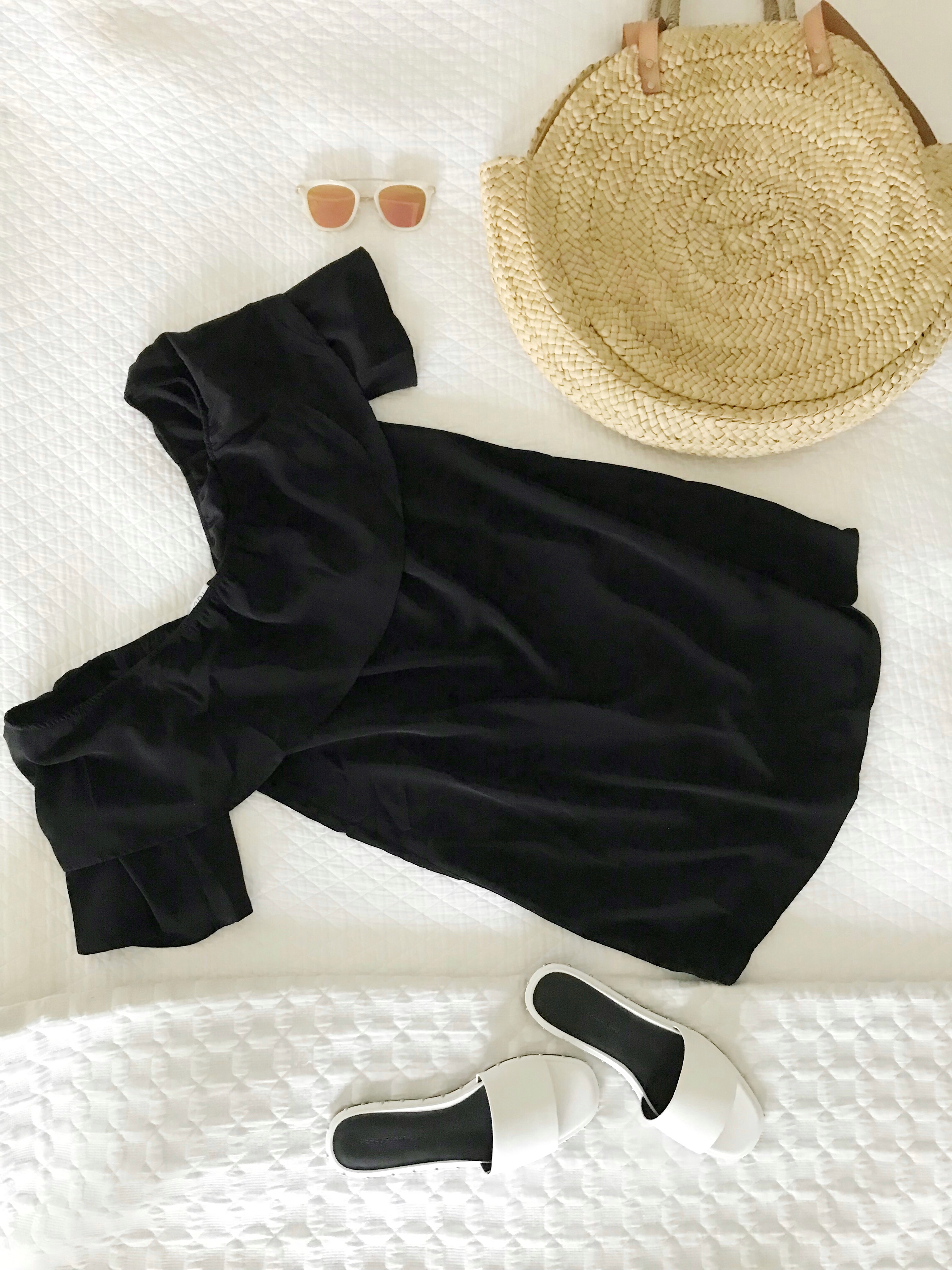 Smash + Tess's Saturday Romper is a must for the trip.  I love that they've brought back their tank style…perfect for warmer weather.  Not only do I love lounging in my romper, but I like to dress mine up and wear it out.  Put on heeled sandals and a longer, lightweight cardi and you are good to go!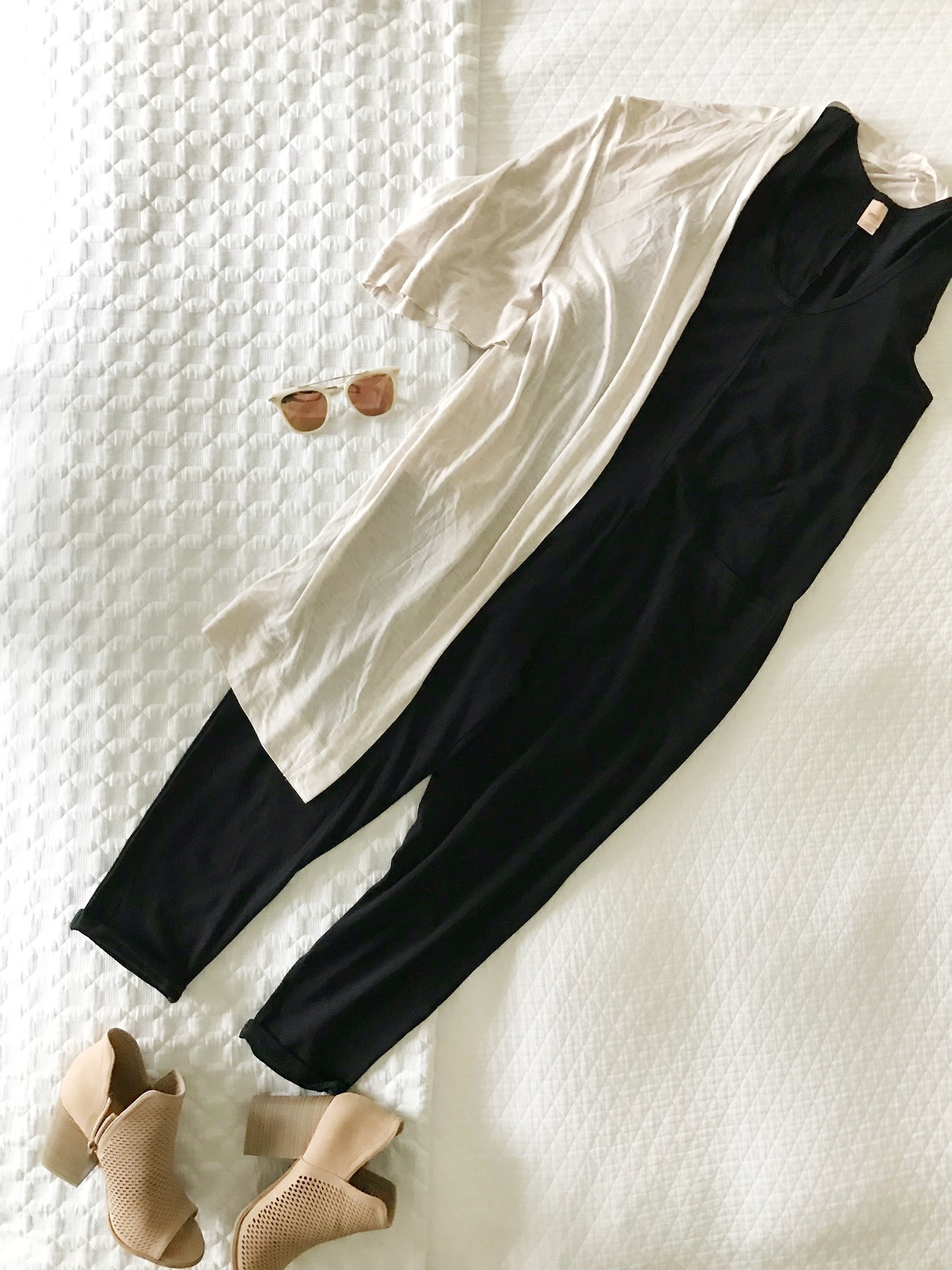 My two favorite accessories this spring are my Kingsley Miramar Sunglasses.  I love the gold lenses!  And you can feel good when you buy a pair of Kingsley glasses.  Every pair sold equals a full eye exam and a pair of glasses for someone in need.  And I'm obsessed with this straw bag.  I love the portions and it makes any outfit look super springy and beachy!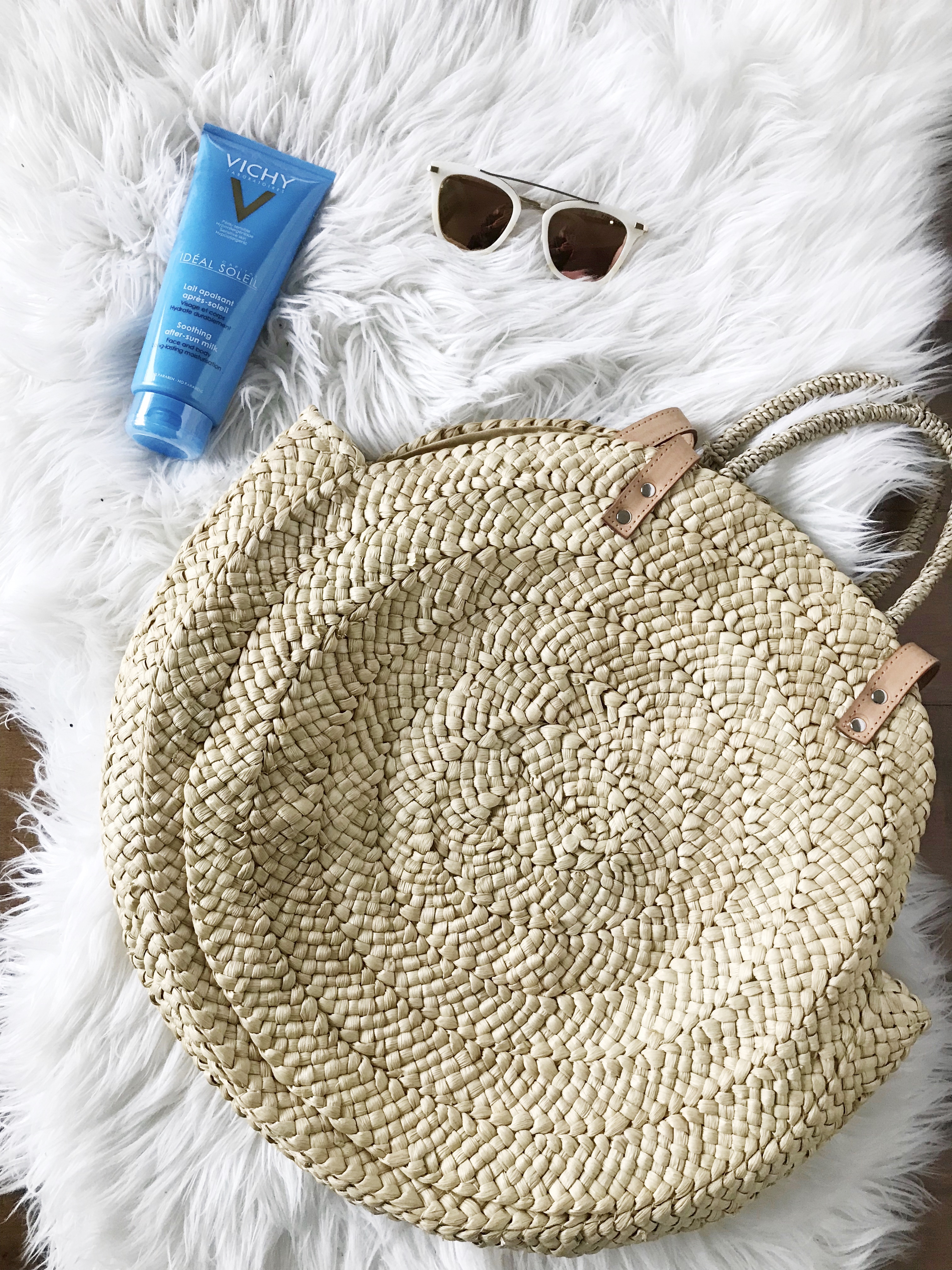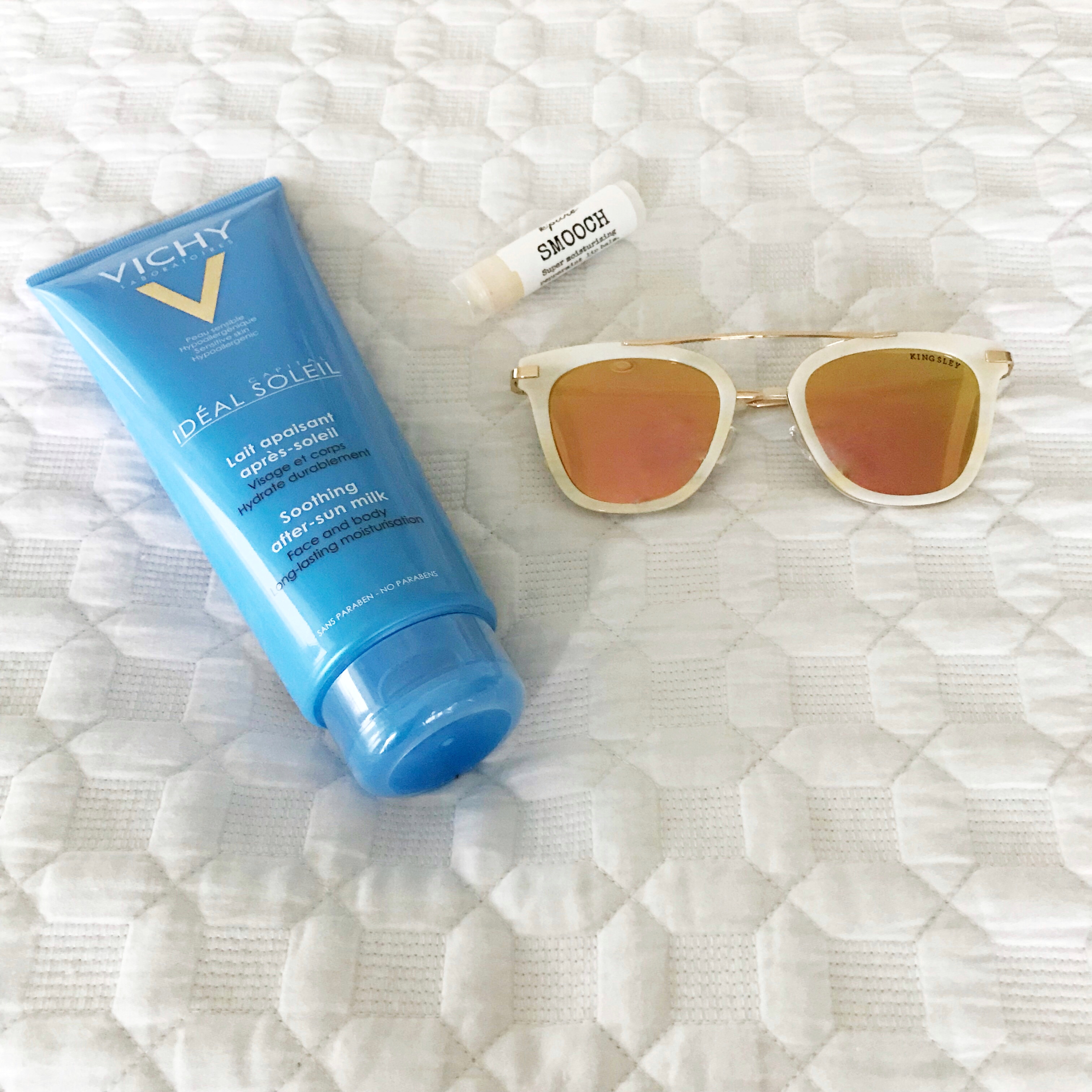 I'll be packing Vichy's After Sun Milk in a carry-on size container to keep my skin moisturized in the desert heat and to help prevent peeling after.  And I don't go anywhere without my Smooch Lip Balm in peppermint.
You'll definitely be seeing these outfits on my IG very soon!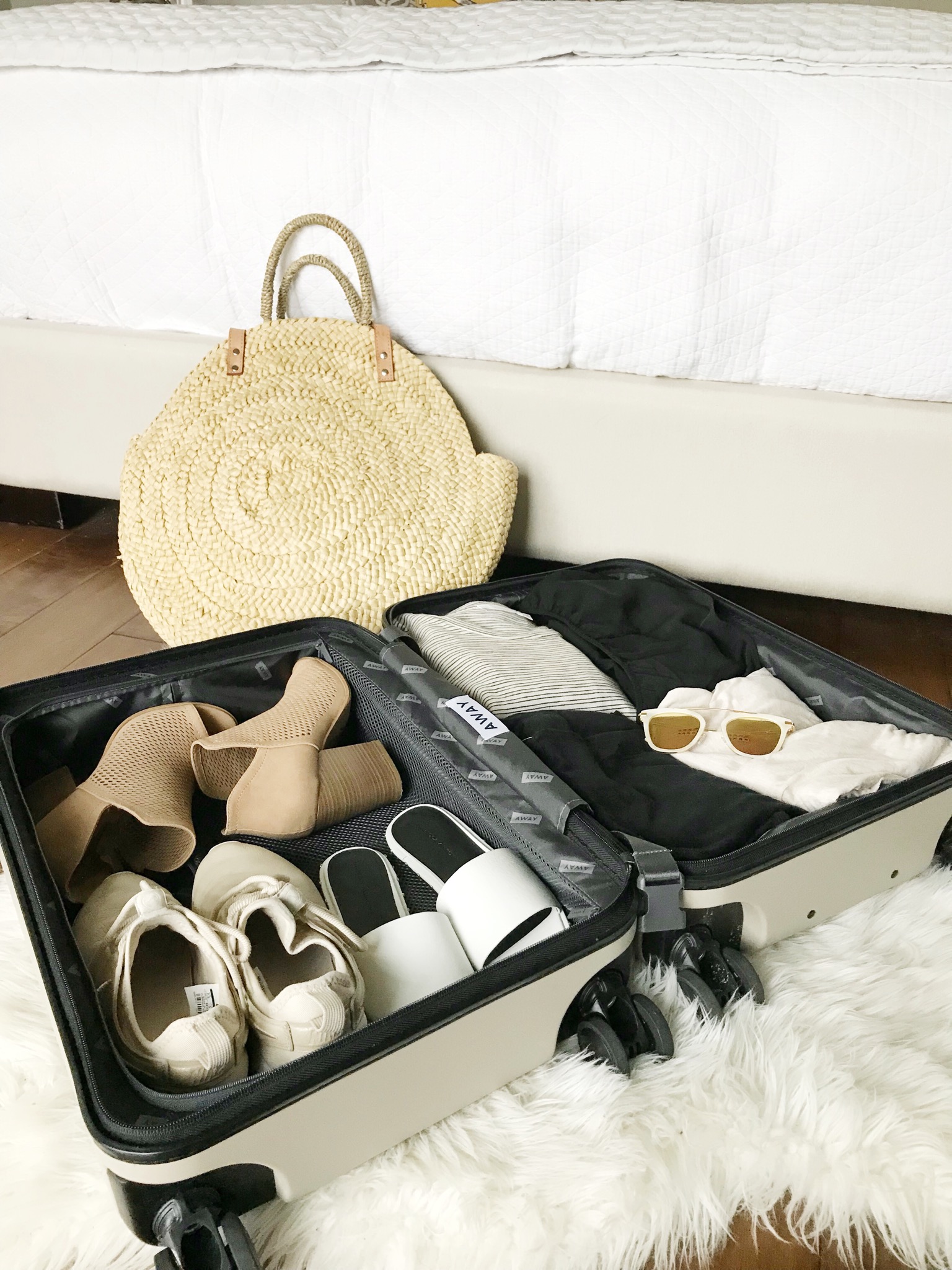 Here are all the deets…
Away Bigger Carry On here
T-Shirt Dress, available in store and online soon here
Neutral runners Nordstrom, similar here and here
Tobi Off the Shoulder Dress here
White Slides, in-store at Winners or online here
Soda Heeled Sandals, available in store and online soon here
Smash + Tess Saturday Romper, available here March 12.
Lightweight Cardi Uniqlo, similar here , here , and here
Kingsley Eyewear Sunglasses here
Straw Bag available online here
Vichy Ideal Soleil After Sun Milk here or here
K'pure Smooch Lip Balm here