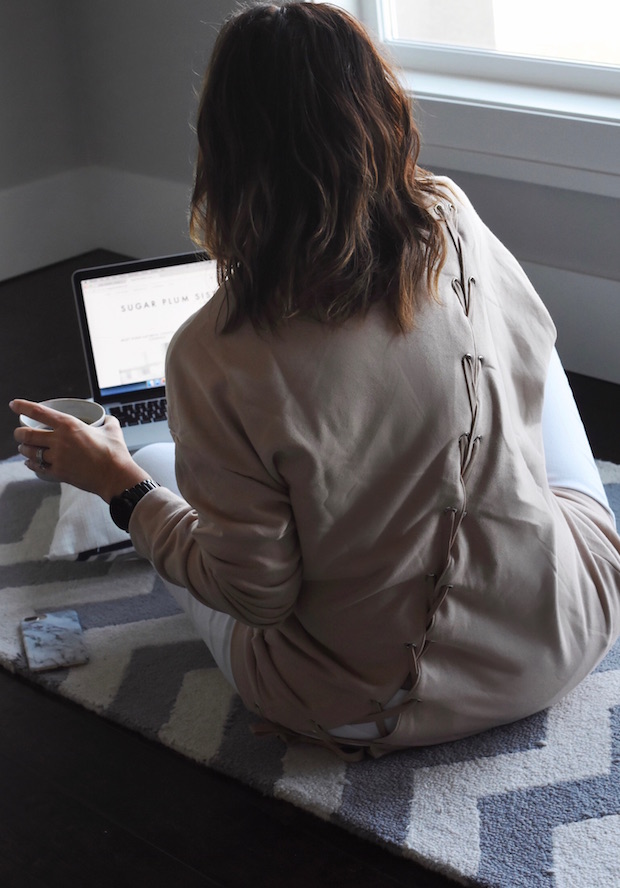 Pam and I started blogging 6+ years ago…kinda feels like a lifetime ago in some respects. So much has changed since then! One of which is the stage of life we're in. Whoah… we had little kids when we started! Back to the beginning, when Pam and I decided to dip our toes into this thing called "blogging"…we had very limited knowledge on the technical side, a non-existent business plan and a foggy (at best) idea of what would be required to build a following. Simply said, we didn't have a clue! BUT we both were willing to give it a try.  Why blogging? After working together as interior designers for about 10 years (and real estate previous to that), we were sensing it was time to either commit to taking our interior design work to the next level OR try something different. Thankfully, there were other desires and ideas brewing in both of our minds (woulda been a whole different story if we had been on different pages!). Simply, our passions had a wider breadth than just design. There was a love for travel, for entertaining, for fashion, for food. At the time, our understanding of blogging meant that we would have a platform to talk about all of these favourites.
As I said, we really didn't have much know-how so we just jumped in and started writing. Writing to whom, I'm not sure…besides our cheerleading mom and friends, of course:) But it was something we really got excited about. It also enabled us to be flexible…and work around the kids' schedules. Win-win. Except that it was hard to grow our business. We all know that growth requires commitment, time, initiative, determination, etc etc…and Pam and I really viewed our business as 2nd priority behind family, which is something we have never regretted:)
Back to our ever changing stage of life…obviously that has a lot to do with our kids…as they are growing and gaining more independence, Pam and I have felt like we can invest more time and energy into the Sugar Plum Sisters. Whereas a couple of years ago, hustling to me meant getting the kids to school on time, we are able to now actually work at pitching brands and campaigns that we would love to work with (don't get me wrong, I'm still fighting the clock to get the kids to school haha!) Pitching might not totally is not my forte, but our real estate days come back to life and Pam and I naturally fall into the roles we had when talking to prospective buyers. She's the hard sell, I'm the soft place.  So..ya..Pam does better at nailing down details and setting the parameters for us. She's so good at it!
Wow…long intro but I felt like it might be a good time to talk about why Pam and I blog…sometimes we get asked…so here it is:
It's an outlet for both Pam and me. I have gratitude for SPS for giving me somewhere to speak and to share. Much of my curiosity, desire to find new places, researching options out and experimenting in the kitchen to the blog would have nowhere to land without this space to house it. It's given us a place to share our little travel tips, our favourite resties, new recipes that our families love and to feel connected with those that may share some of our interests.
SPS is a reason for us to keep digging! There's almost a feeling like we're not just exploring or researching for ourselves…we have some "friends" that might just find our content useful and applicable. It's a motivating factor. To also keep trying new things…never get too comfortable and predictable.  One of our parenting mantras to encourage our kids is to "Allow yourselves to be pushed out of your comfort zones…that's where the growth happens". If we aren't practicing that ourselves, that'd be pretty sad. Blogging has had us doing and trying things I may never have experienced. Something I'm super grateful for.
To be inspirational versus aspirational. This is a big one.  Our desire is to be putting out content that evokes inspiration…ideas that you will hopefully think "I can do that!"  Travel tips/itineraries etc that we think you could follow. Make sense? Aspirational content would be that which you would feel you would be striving for in the future, ideas that you would aspire or work towards. I hope I'm explaining this right. There is a place in this world for both! But when Pam and I are asked what kind of bloggers we are, we're quick to say our mission is to be inspirational.
Act as a resource. Where did the good old days of encyclopedias go?? HA! When you think of how readily available information is, it's a bit mind boggling! Pam and I want to be a resource for those who follow us.. that comes with developing trust. We want to be a trustworthy source for recommendations and helps.
It is an income source. This topic always seems to be so touchy. But the reality is, like any job, it's a commitment of time and energy. For some time, Pam and I had a hard time being confident in placing a value on our work. We would shoot way low in an effort to secure collaborations or partnerships. It was hard to put a dollar value on something that wasn't a concrete, physical thing. Time (and the advice of others in similar positions) has revealed to us that we set our value. Again, relating it back to our time in real estate…advertising used to be done in great part by purchasing newspaper ads or radio spots. This came with a high price tag. That was a large part of the business. Fast forward to today…blogging has allowed brands to partner with influencers to target very specific audiences with their advertising. It really is an efficient and much more focused means of reaching people. What we believe our responsibility is in this equation is to be authentic and true to who we are. It has to be genuine or it just won't work. You are all smart individuals and you'd pick it up anyways if it wasn't!! Don't ever misunderstand that we just "love" everything…we've made a purposeful decision to only talk about things we like.  So…while you won't hear us speaking negatively, it's because the things we've tried that we don't believe in or can't get behind, just don't get featured…aka you're not going to see much in the way of negative reviews from us. It's just not how we roll.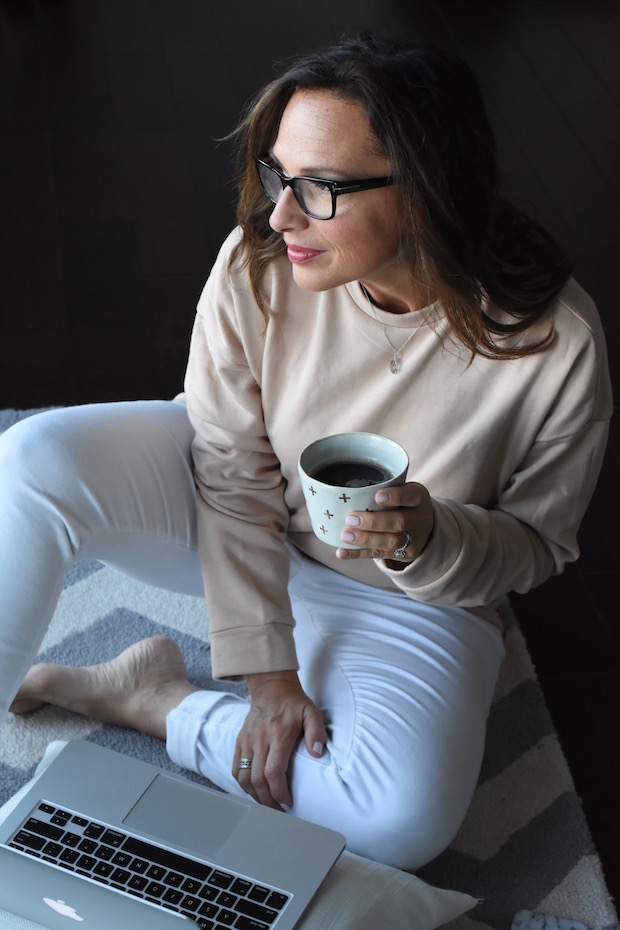 Sweatshirt (50% off right now!) – c/o Tobi | Denim similar here |Eye Glass Frames | Necklace  similar here|
I feel like I could go on more in depth on some of these points, but hopefully this gives you a sense of the nuts and bolts of how SPS came to be and why 6+ years later, we're still working at growing and learning and improving. As always (ALWAYS) we love to hear from you…because without you, it would be so much quieter..and boring..and well kinda lame! Pam and I are so grateful that we have connected with so many of you (that is a true bonus to this!) and really want to be relevant and worth your time! So please know if there is content you're looking for, we'd love to hear. Until then, thank you so much for making this feel like a community…you're awesome!
Laurel xo