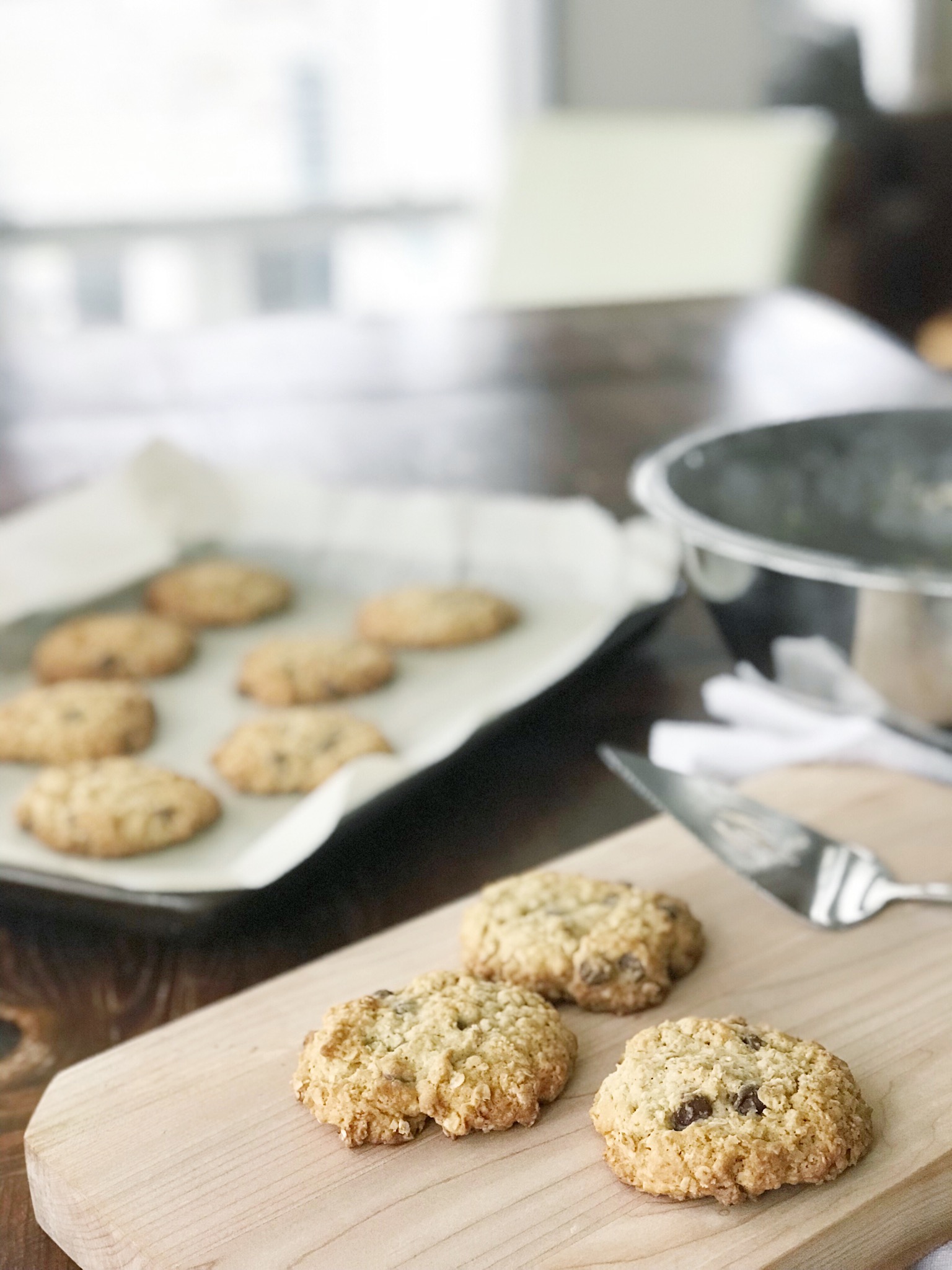 I make these cookies almost every week.  Why…because it makes me feel better.  Ok, let me explain.  This summer Mac decided he wanted to go to a prep school on Vancouver Island to play hockey.  I was not for it and really wanted him to stay home another year.  In fact, if you would have told me that our son would live away from home at age 14, I would have told you you were absolutely crazy.  We actually said "no", but Mac went to a hockey camp at Shawnigan and met with the Headmaster and asked him to save him a spot…all on his own.  He came home from the camp and spent the next week pleading his case to Jason and I.  Jason and I seriously looked at the pros and cons again.  I actually had to ask myself the question…"Is this about what's best for me or for Mac?"  We came to the conclusion that we would try it for a year (I could NOT look beyond that).  I still find it very hard not to have Mac at home…I miss him terribly and I'm trying to adjust (I definitely have NOT figured that part out yet), however, Mac is loving the whole experience at Shawnigan, from the hockey, to the classes, to the friends he's made.  He has a very demanding schedule, but he's thriving under it. And through this, I've learned two things…
First is different kids thrive in different situations.  Our girls both homeschooled so that they could have flexibility.  A super structured environment would not have worked for them and helped them get to where they needed to be.  Mac works very well in a structured environment and finds it very motivating.  He also works very well and is energized in team situations, whether in sport or school.
Secondly, NEVER SAY NEVER.  And reserve judgement.  I should have learned this one by now.  I said I would NEVER marry someone younger than me.  I also said I would NEVER homeschool.  And you can guess what else I said I'd NEVER do….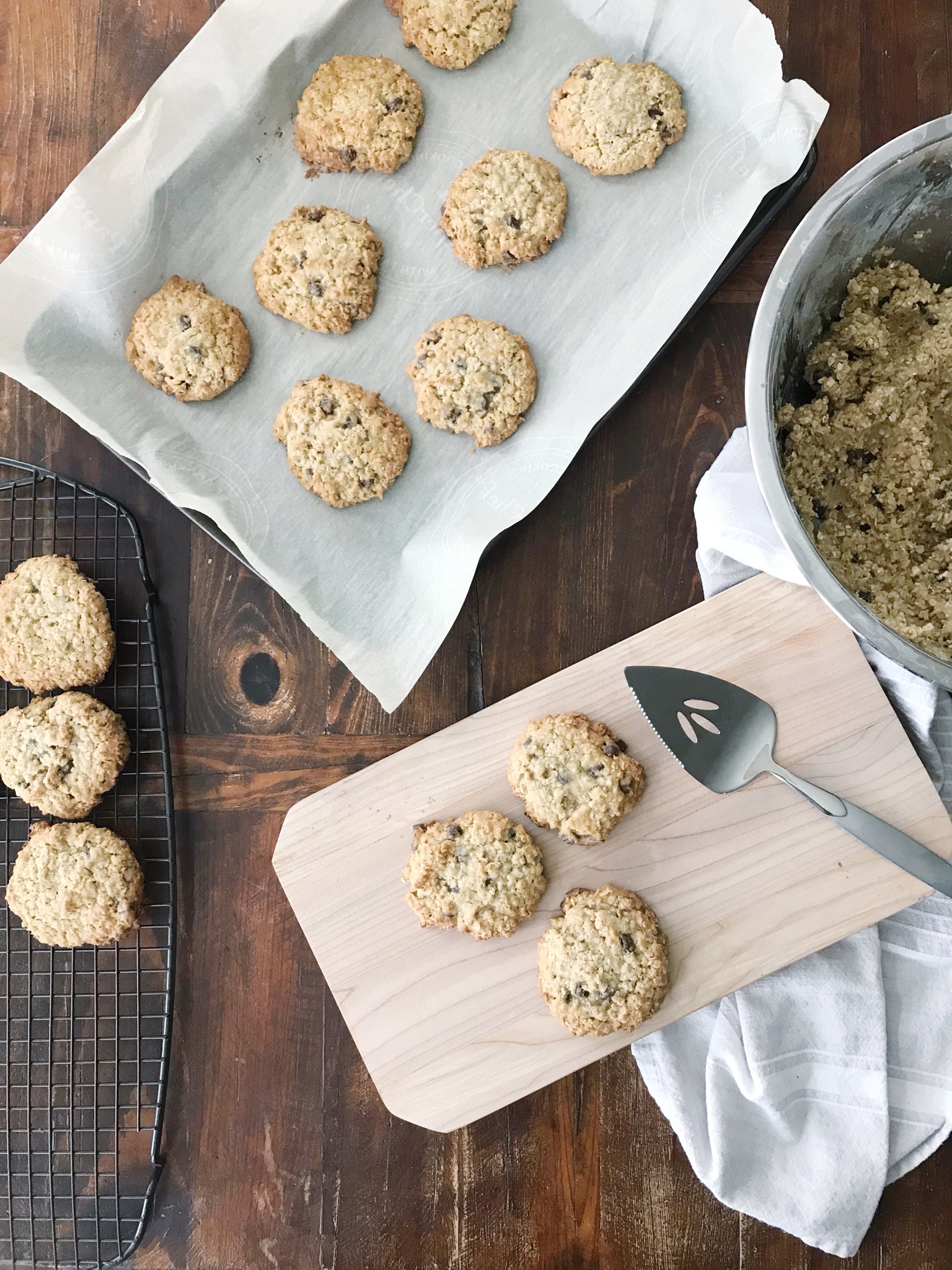 What does this all have to do with cookies??  Mac really loves oatmeal chocolate chip cookies.  I'm not sure where I got this recipe from.  It's handwritten on a recipe card.  So, if I got it from you, please let me know so I can give you credit!  It's an easy recipe, very basic, but it turns out every time.  I make Mac and his roommates these cookies almost every week.  Apparently they eat them like a sandwich with peanut butter in between!
Making these cookies is a mom thing to do…so I guess it's my way of feeling connected and doing something for Mac that I would do for him at home.  It's proven to be somewhat therapeutic.  This being a mom of teens is sometimes not easy…the letting go, and especially much sooner that I thought.  And, hey, on those days that might just seem a bit harder than others, one of these cookies and a cup of tea really hits to the spot, even if it is emotional eating.  And tea ONLY because I have lay off the coffee intake!  But honestly, it is a joy to see Mac embracing his new opportunity and this momma will settle in!
Ok, here we are finally at the recipe. These old fashioned cookies will not disappoint…enjoy!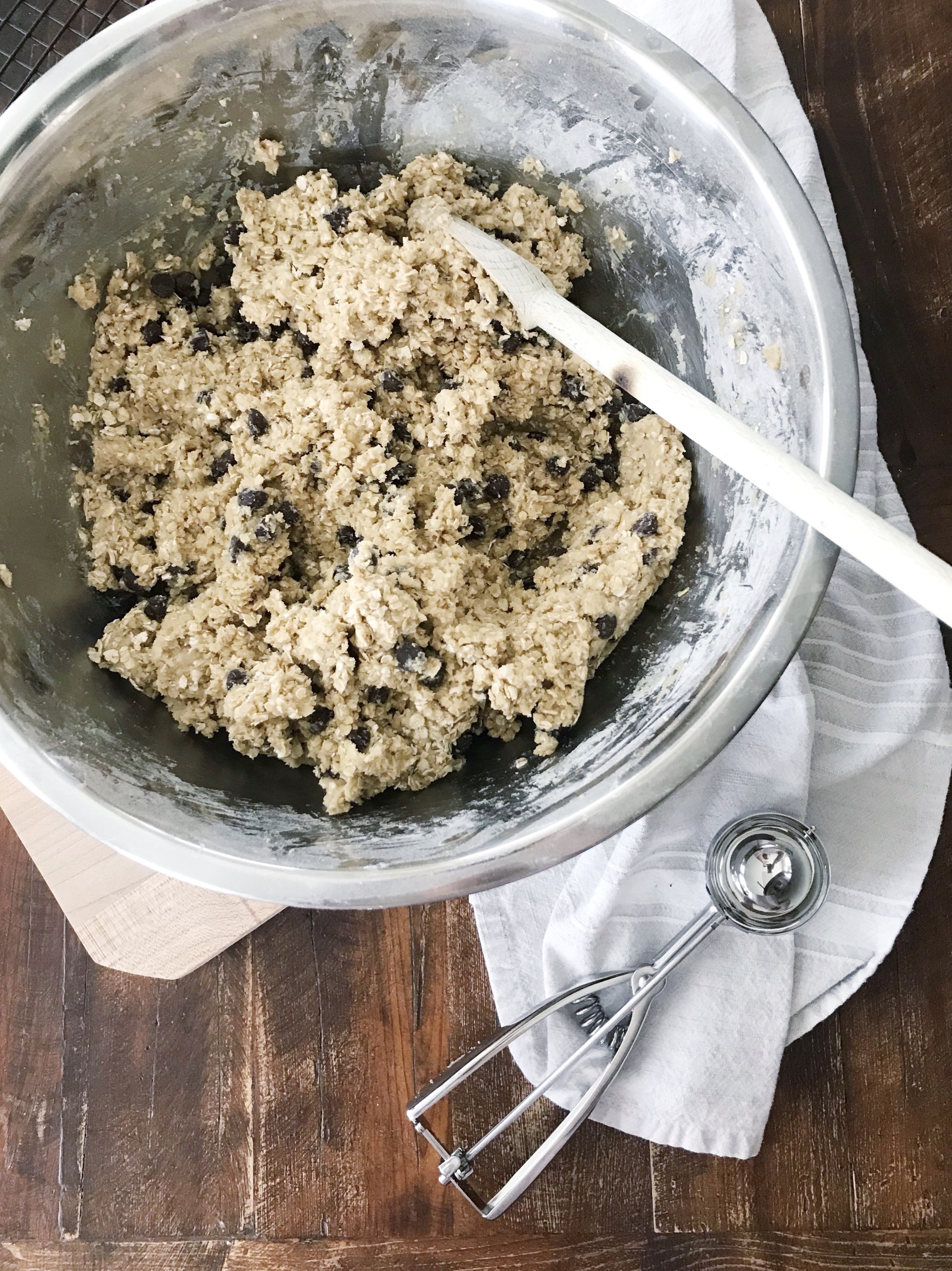 Best Ever Oatmeal Chocolate Chip Cookies
Ingredients
1 cup white sugar
1 cup brown sugar
1 cup butter
¼ cup milk
2 eggs
1 teaspoon vanilla
2¼ cups flour
3 cups oatmeal
1 teaspoon baking soda
1 teaspoon salt
2 cups chocolate chips
Instructions
Preheat oven to 350 degrees F.
Cream together sugars and butter.
Add milk, eggs and vanilla and beat together with hand mixer.
Add dry ingredients and blend.
Add chocolate chips and stir with wooden spoon.
Drop by ice cream scoopfuls onto cookie sheets lined with parchment paper.
Flatten slightly with your hand.
Bake for approximately 10 minutes, turning the pan halfway through.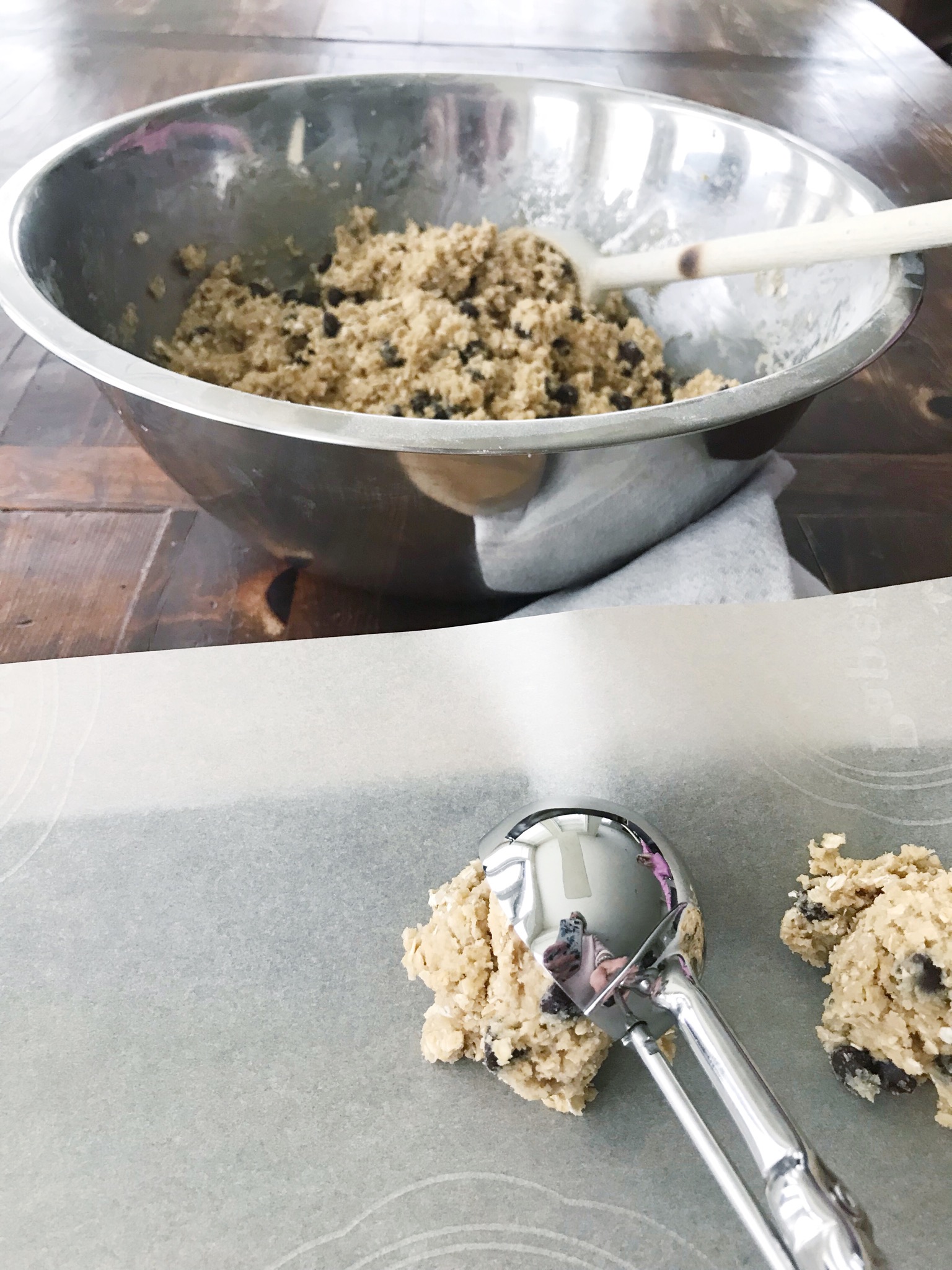 So as long as Mac and his roommates with eat them, I will happily keep making these cookies! Oh and I have to give Mac creds for this wooden board…he made it in woodworking class.